An Evening With Fratello In The Hague — Event Photo Report
Our readers and team come together to share the passion for watches
Last weekend, we hosted An Evening With Fratello in the city center of The Hague, Netherlands. At the upscale hotel VOCO The Hague, in the "below deck" of its Ultramarijn bar, there were over 50 watch enthusiasts from the Netherlands, Belgium, Germany, and even Denmark who came to share their passion for watches.
Since the start of Fratello back in 2004, we have organized several events, but mainly in cooperation with brands or boutiques. We also hosted our own Speedy Tuesday events without Omega's support, but we had never hosted a watch event that did not have a specific focus — just a watch event, for all watch enthusiasts, from everywhere.
Welcome to An Evening with Fratello in The Hague
After welcoming all the guests with a cocktail, yours truly officially kicked off the event with a little welcome speech. It was a word of gratitude really, as I want to thank all our guests and thus readers for the massive success we are currently having. We're seeing a growth of 100% year after year and higher engagement than ever before. This is thanks to the hard work of our Fratello team, of course, but also very much because of you!
Besides writing about watches, there's little that beats these physical events where we can meet and share our love for the little machines on our wrists. And during the Fratello event, it became very clear once more that it doesn't matter whether you wear a vintage Seiko, a new Furlan Marri, or a platinum Patek Philippe chronograph. It's about the passion you have for these watches.
VOCO The Hague
The Hague is our hometown and where we have our offices, so we thought about doing something locally as a kick-off to the Fratello events. We chose the bar of the VOCO The Hague hotel, where the gold elements were not only used because of the current trend but also because it used to be a bank safe. From 1923 until 2017, it used to be a bank building with a huge safe located below the offices.
As you can see in the images, the impressive safe door is still there, having protected gold and other valuables for nearly a century.
The Fratello team
We brought in 10 people from the Fratello team. There was Sofia, who is our marketing manager and responsible for the organization of this event, and Bert, our photographer who is responsible for all the images in this report. From our editorial team, there was Ignacio, Lex, Daan, Thomas, Jorg, and Andreas.
Our shop manager Laurits was there as well, along with Timo, our CEO and my fellow managing director, and yours truly, of course. Sadly, not every member of our team was able to join for this evening due to holidays and other traveling.
Sharing the journey of watch collecting
Over 50 guests joined us for the evening in The Hague and brought beautiful watches with them. Collecting and buying watches is a lot of fun, but it becomes even more fun when you can share your passion.
It's always nice to explain why a certain watch is so special to you or ask someone else what his or her grail watch is and why. Sharing the journey of collecting watches is a truly wonderful thing.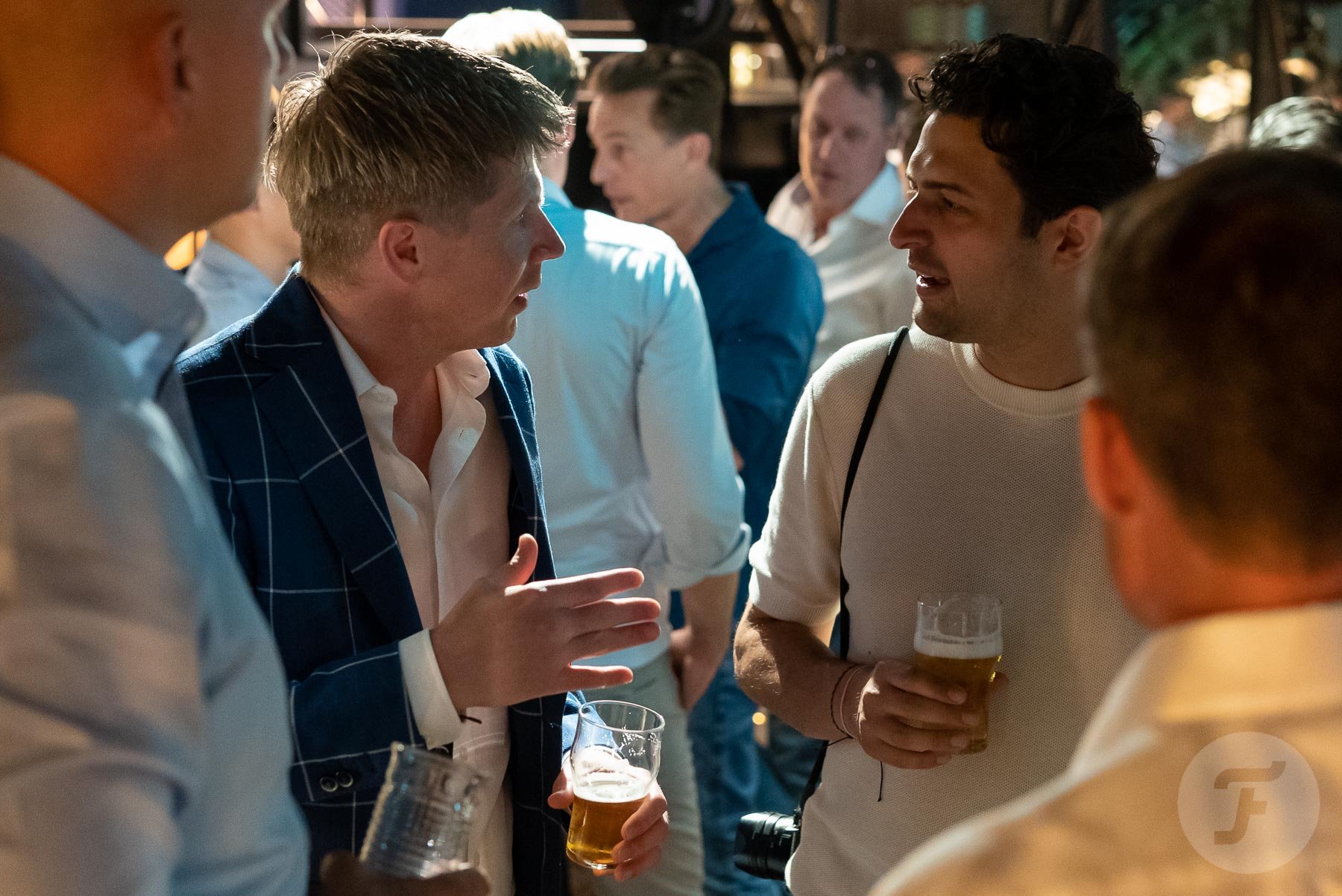 At around midnight, the show was over, and everyone left with a little black bag that we had prepared for them. A big thank you goes out to all the guests who joined us for An Evening With Fratello. We will make sure to continue organizing these events for you!
Below, you'll find a selection of photos that we took during the evening.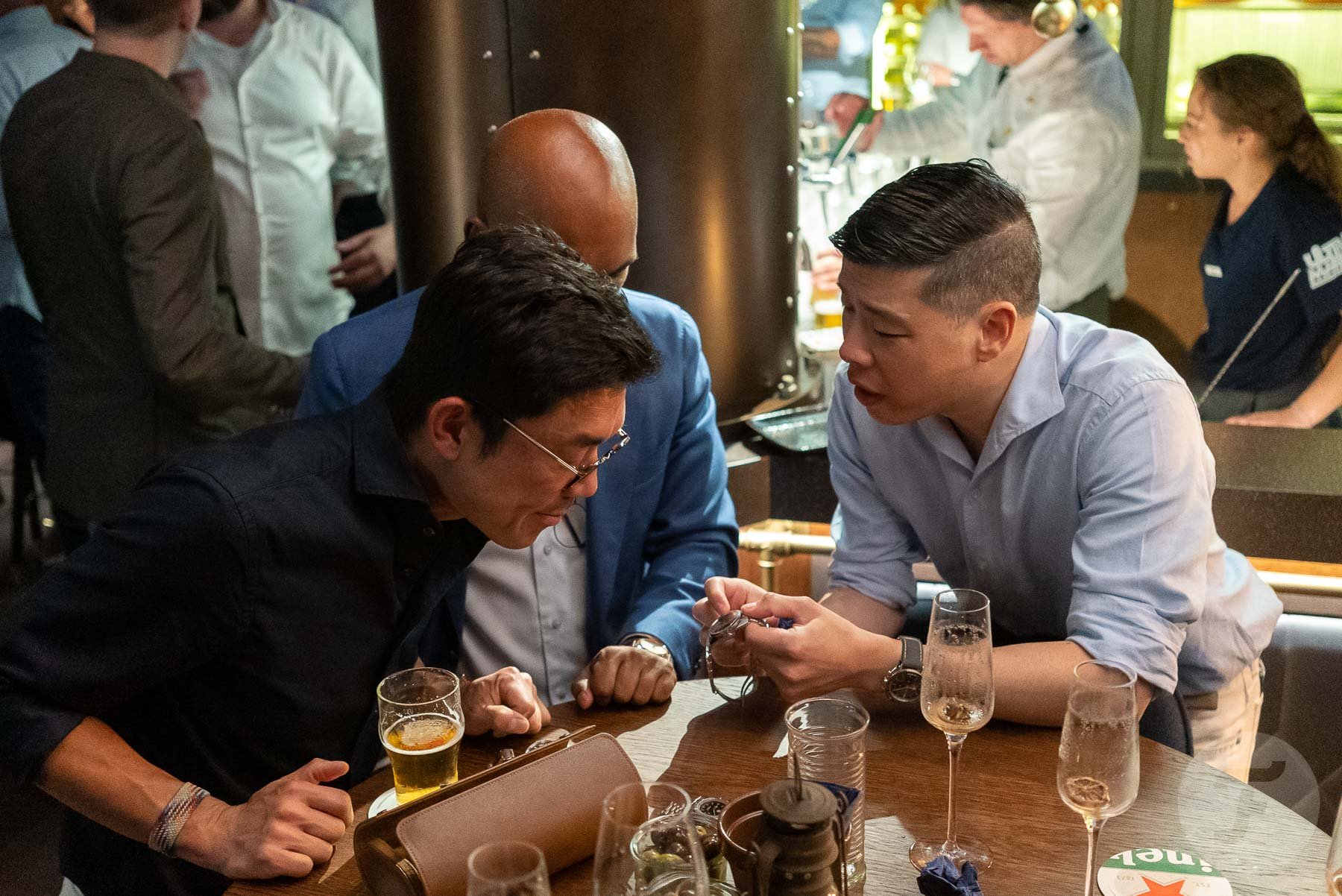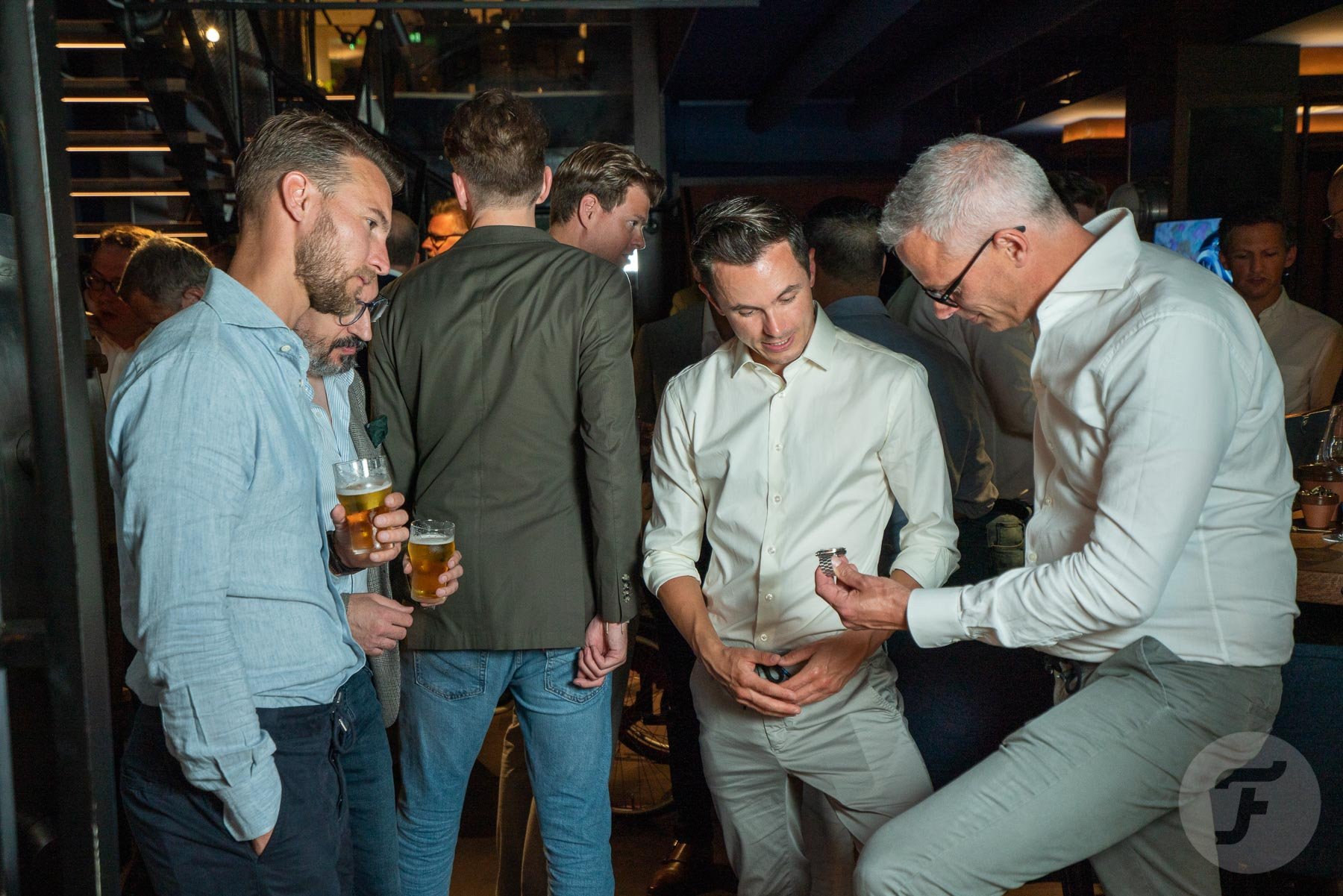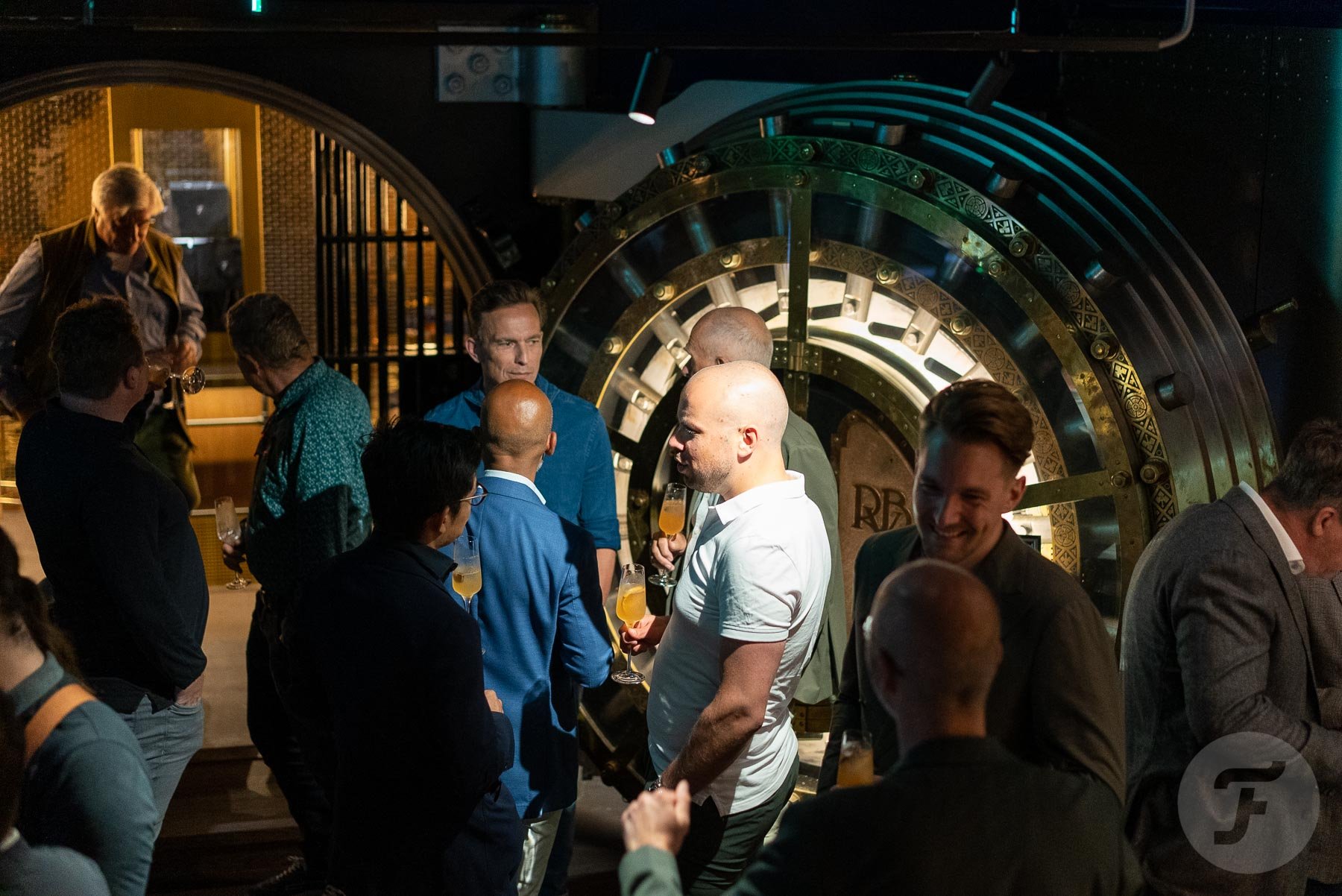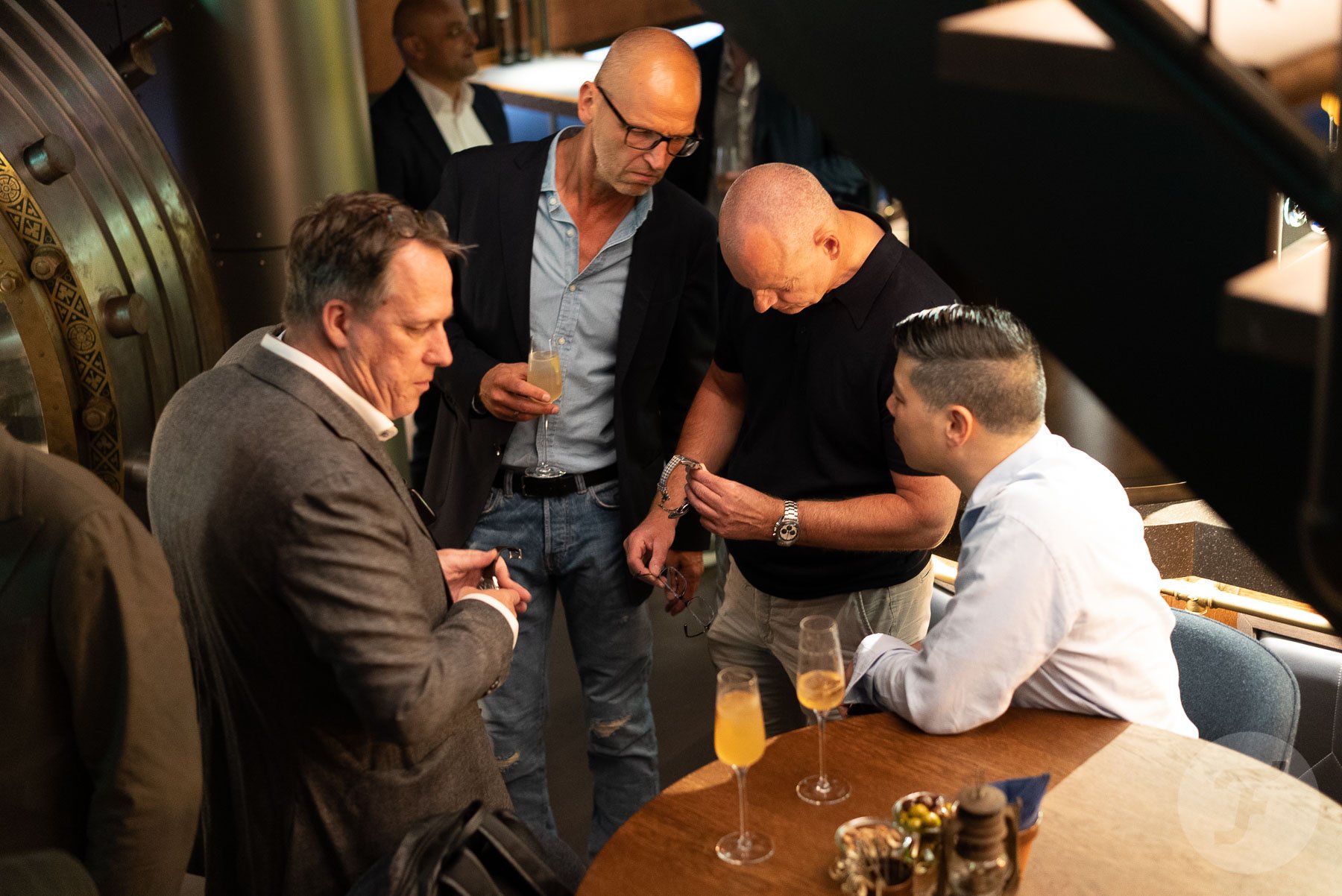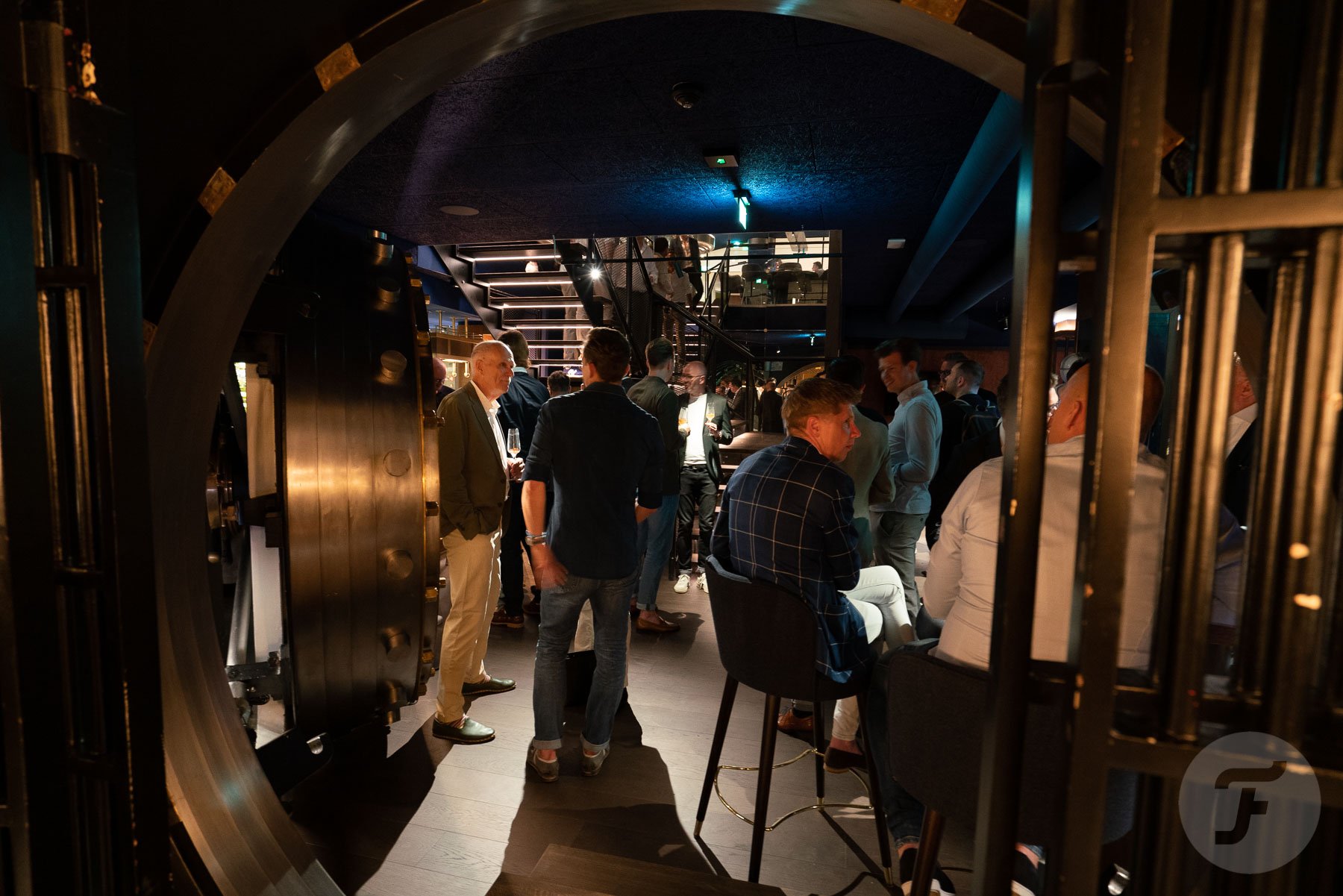 Make sure to subscribe to our newsletter to be the first to know about our upcoming events.