A bit cryptic perhaps, but that's what Audemars Piguet does…?Ǭ† The company has taken action against all the plastic 'fashion' copies of their watches. The plastic imitations (mostly Rolex, to be honest I haven't seen an AP copy yet) are very populair here in Europe. Besides the violation of their copyright on design, I wouldn't bother too much about these cheap 'see-through' plastic copies. It doesn't reflect the real thing and it also doesn't try to be the real thing. A different view than the imitations made in the Asian regions, which can be sold as an authentic watch (including box and papers!).
I wouldn't spend too much money on lawyers and investigators if I were AP 🙂
Click here for the full story at Europastar.com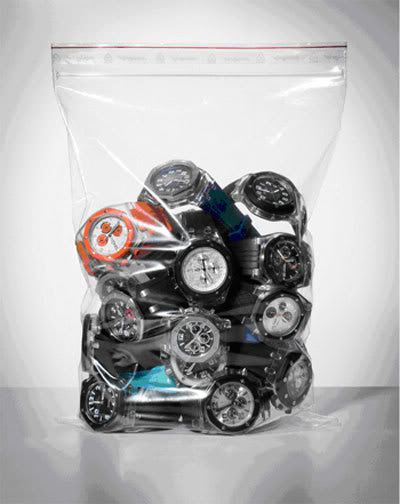 Photo by AP

Robert-Jan Broer, born in 1977, watch collector and author on watches for over a decade. Founder of Fratello Watches in 2004.

Latest posts by Robert-Jan Broer (see all)