Apple Watch Ultra — A Blessing Or A Curse For The Swiss Watch Industry?
Regardless, it is the most capable Apple Watch yet
Yesterday, Apple introduced the Apple Watch Ultra, the company's biggest and best watch thus far. According to Apple, it's the ultimate sports watch. The Apple Watch Ultra is also the most expensive in the range with a retail price of $799 (or €999).
The price, quality, and usability of the Apple Watch Ultra put it in a slightly different perspective than the regular Apple Watch. What does this mean for the watch industry and the watch-buying public? Let's look at the Apple Watch Ultra first, then try to break that down.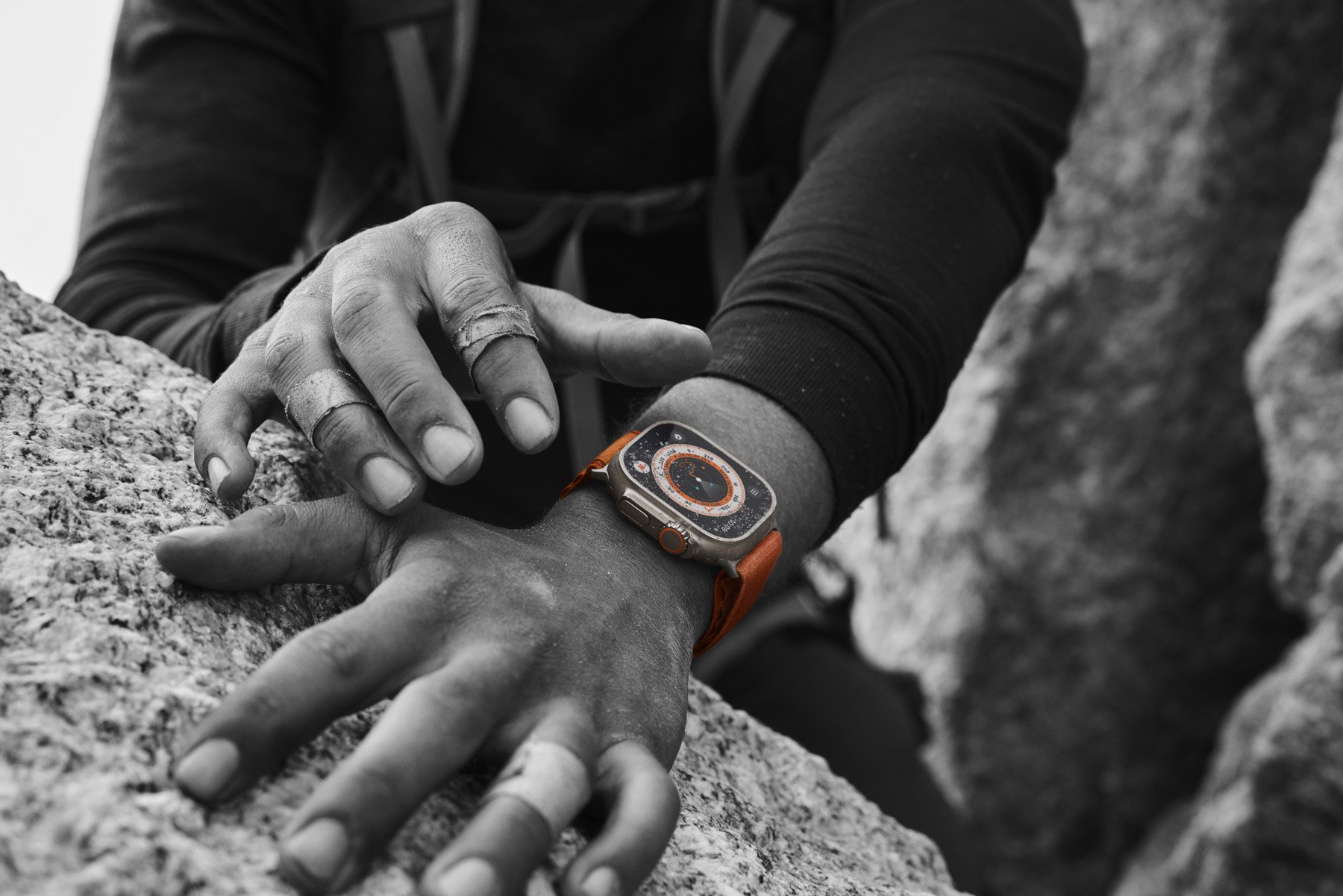 Apple Watch Ultra
Chances are that you've seen the Apple Watch Ultra announcement. If not, in a nutshell, this new 49mm model has a titanium casing with a sapphire crystal and the biggest and brightest display of any Apple Watch to date. Apple indicates that it can run for 36 hours on one fully charged battery, depending on the usage. With a power-save setting, the watch can last for up to 60 hours. The Apple Watch Ultra will be available with three different straps to cater to the different (and specific) uses. Apple aims at endurance, exploration, and adventure.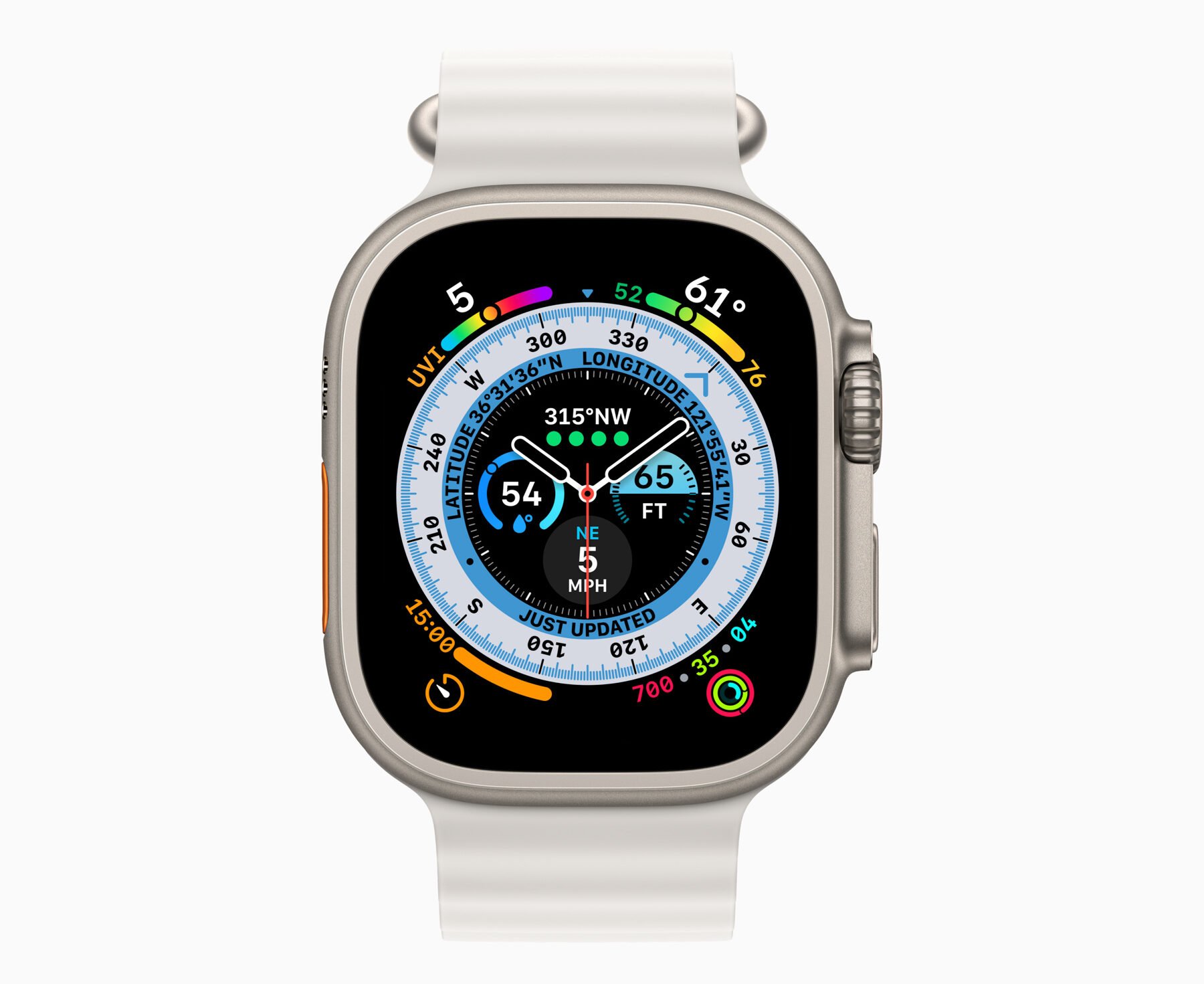 The Apple Watch for professional use
It's the watch for (endurance) athletes, mountain climbers, hikers, and water sports (including scuba diving to 40 meters using the Oceanic+ app). Not only is Apple's new, rugged hardware up for it, but the software of the Apple Watch Ultra has also been designed for these types of activities. The big and bright (up to 2,000 nits, twice as bright as the Apple Watch) display can provide a lot of information to the wearer. The new Action button on the side of the case provides instant access to Compass Waypoints, Backtrack, Workouts, and other apps.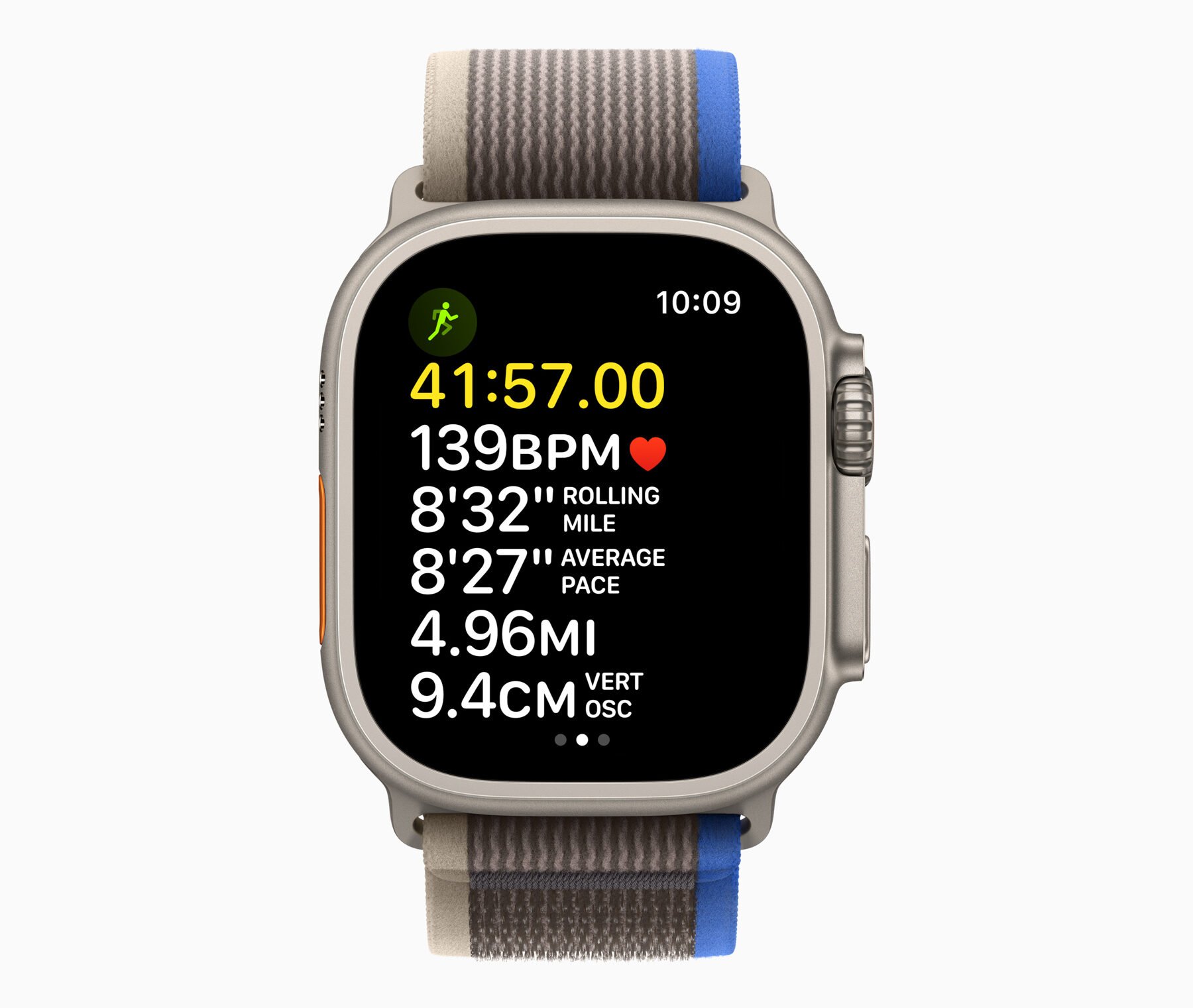 Milspec standards
The Apple Watch Ultra comprises useful software and hardware to make the wearer's life easier. Be it the precision dual-frequency GPS (L1 and L5 frequencies), the 86-decibel alarm, 100 meters of water resistance, the capability to withstand temperatures from -20°C to +55°C, or the fact that it has been certified to military specifications (MIL-STD-810H), it all adds up to making the Apple Watch Ultra the perfect field watch. WatchOS9 provides many useful apps for those who love to get active on the ground, in the water, or in the mountains.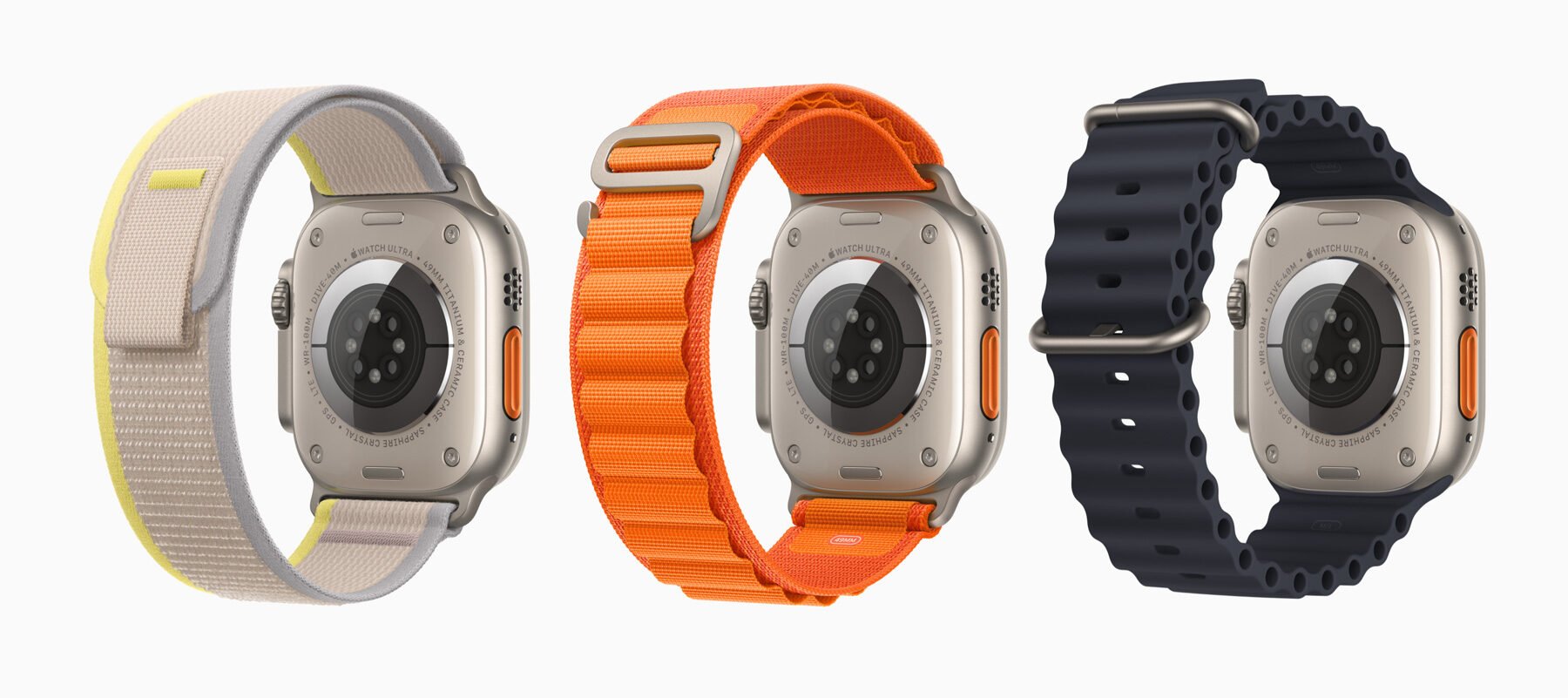 Different purposes, different straps
On the Apple website, you will find fantastic animations and detailed explanations of the various applications and functions of the Apple Watch Ultra. The watch will be out on September 23rd but is available to order now. The retail price is $799 / €999. When ordering, you can choose between an Alpine Loop, Trail Loop, or Ocean Band strap. According to Apple, the different materials and closing mechanisms are specifically made for each type of activity.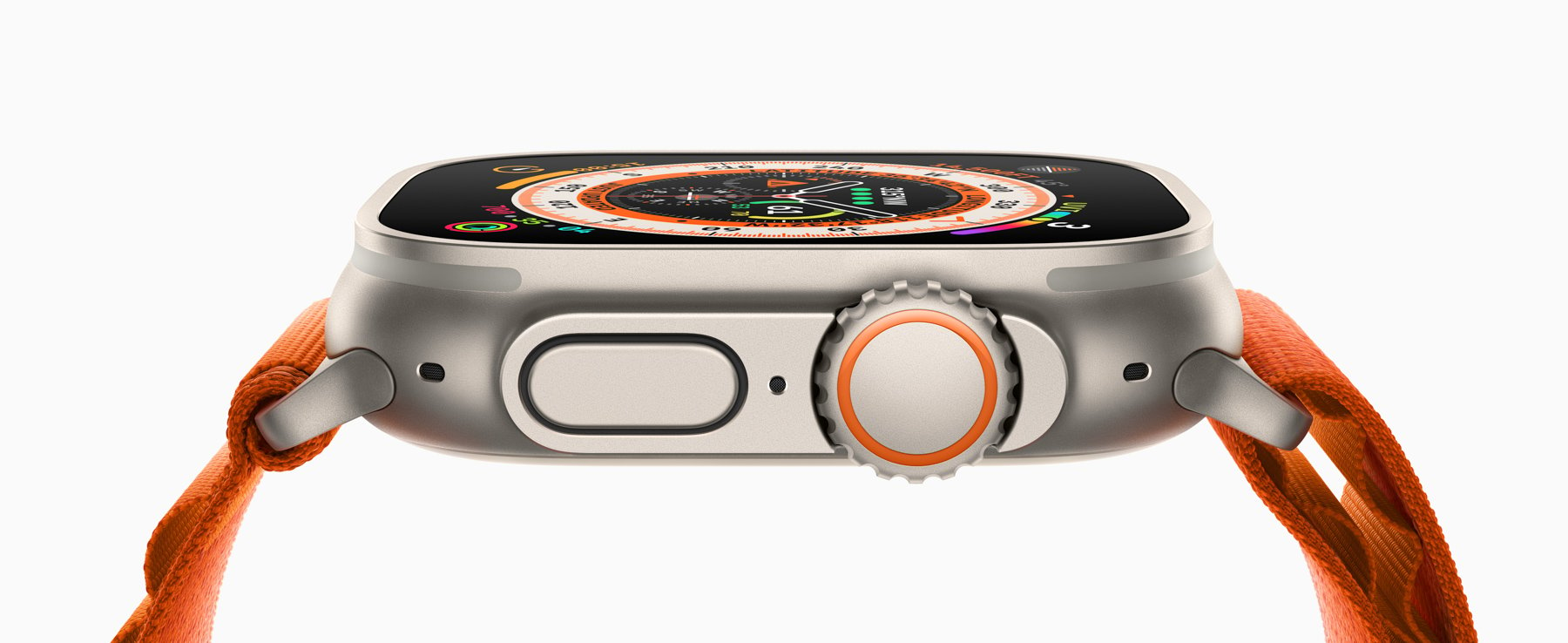 Swiss smartwatches aren't as smart as the Apple Watch Ultra
The regular Apple Watch was seen as a severe threat to and by many Swiss luxury watch brands. However, it also brought some good to the watch industry. People who weren't used to wearing a watch (at all) suddenly found themselves wearing an Apple Watch. It could be seen as a gateway to proper luxury watches. Traditional watch brands showed all sorts of reactions or just didn't respond at all. Some brands, like TAG Heuer, Montblanc, Alpina, and Frederique Constant, decided to "counterattack" by developing their own smartwatches. It resulted in watches with prices several times that of an Apple Watch but with much less functionality.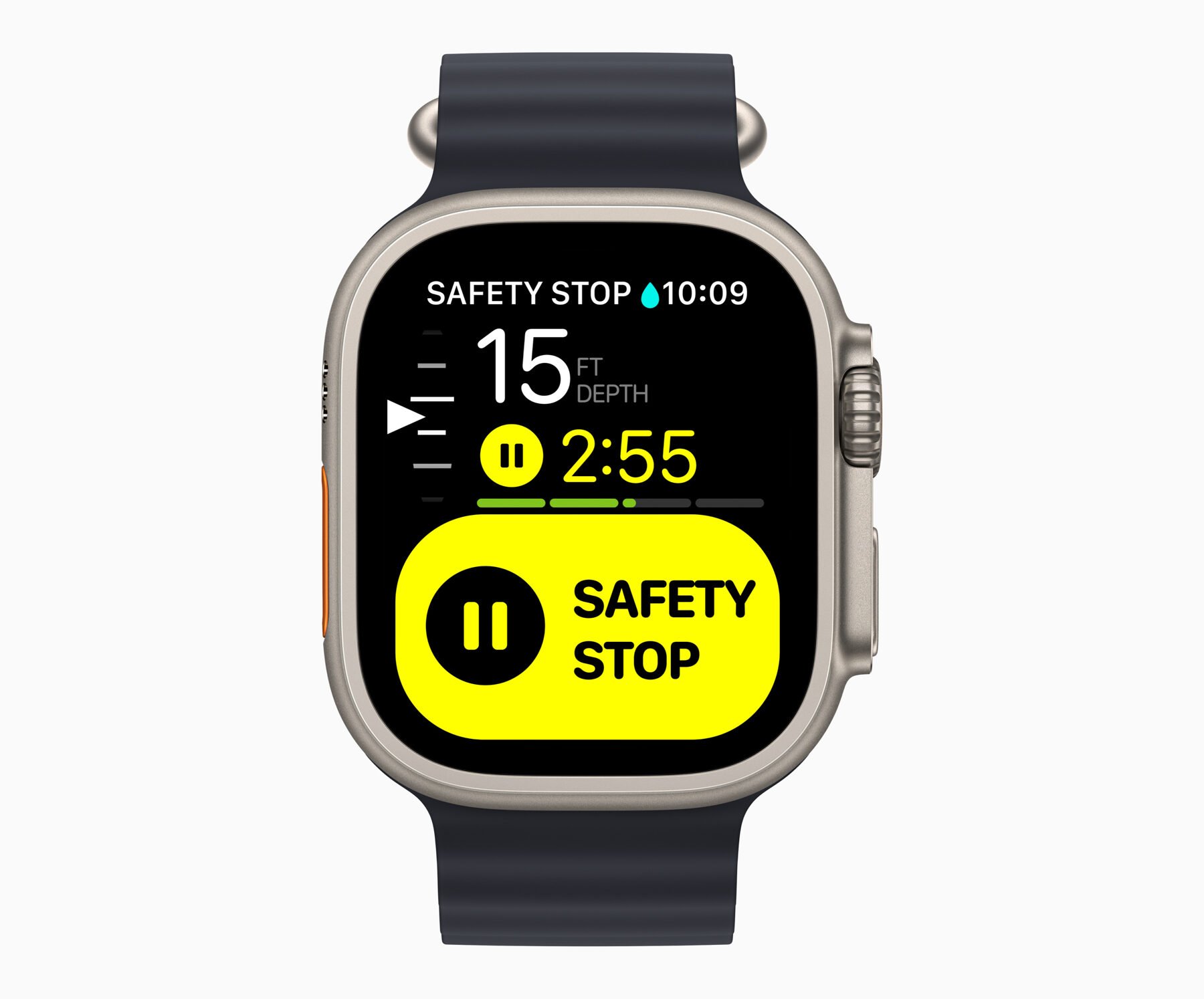 Comparing apples to oranges
A Frederique Constant or Alpina smartwatch will keep track of your steps and sleeping rhythm. The Apple Watch, on the other hand, will call the emergency services when it detects you're in a car crash and don't respond in 10 seconds. Its GPS will share your location (and thus the site of the crash) with the emergency services too. And whereas your €2,000 Swiss smartwatch can measure your heart rate, the Apple Watch Ultra can provide insights into women's health. Measuring your heart rate and showing an ECG are things that an Apple Watch could do a few iterations ago.
You see, it's like comparing the latest Macbook Pro to a 1990s laptop running Windows 95 that could show the remaining battery life. In that regard, the Apple Watch Ultra wins against all those well-meaning Swiss smartwatch alternatives with a proper KO. I never understood the need for certain Swiss watch brands to develop smartwatches or watches with some of these capabilities. Get into the arena with Apple (or Samsung) as a conservative Swiss or German watch brand, and you will lose.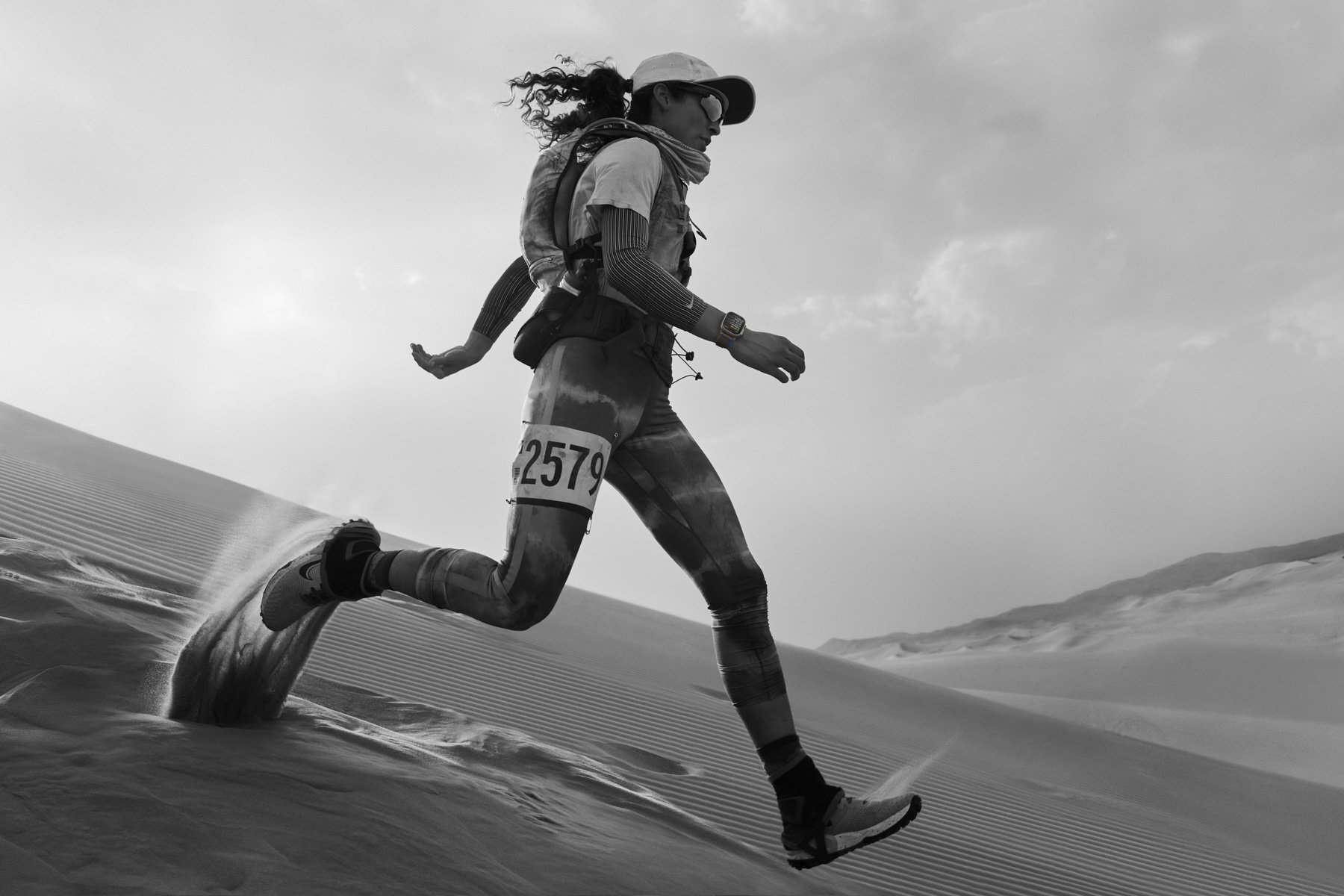 The target audience
When I saw the new price of €999 / $799, I wondered what the typical Apple Watch wearer would think. I've been asking around, and although they find the functions and specifications impressive, it seems that the price is a step too far for some. I need to add that the people I reached out to are not watch guys but friends who are devoted Apple Watch users. The sales numbers for the Apple Watch Ultra will be huge, though, I'm sure. The watch seems so nicely done, it might even gain a bit more traction with the watch enthusiasts like yourselves.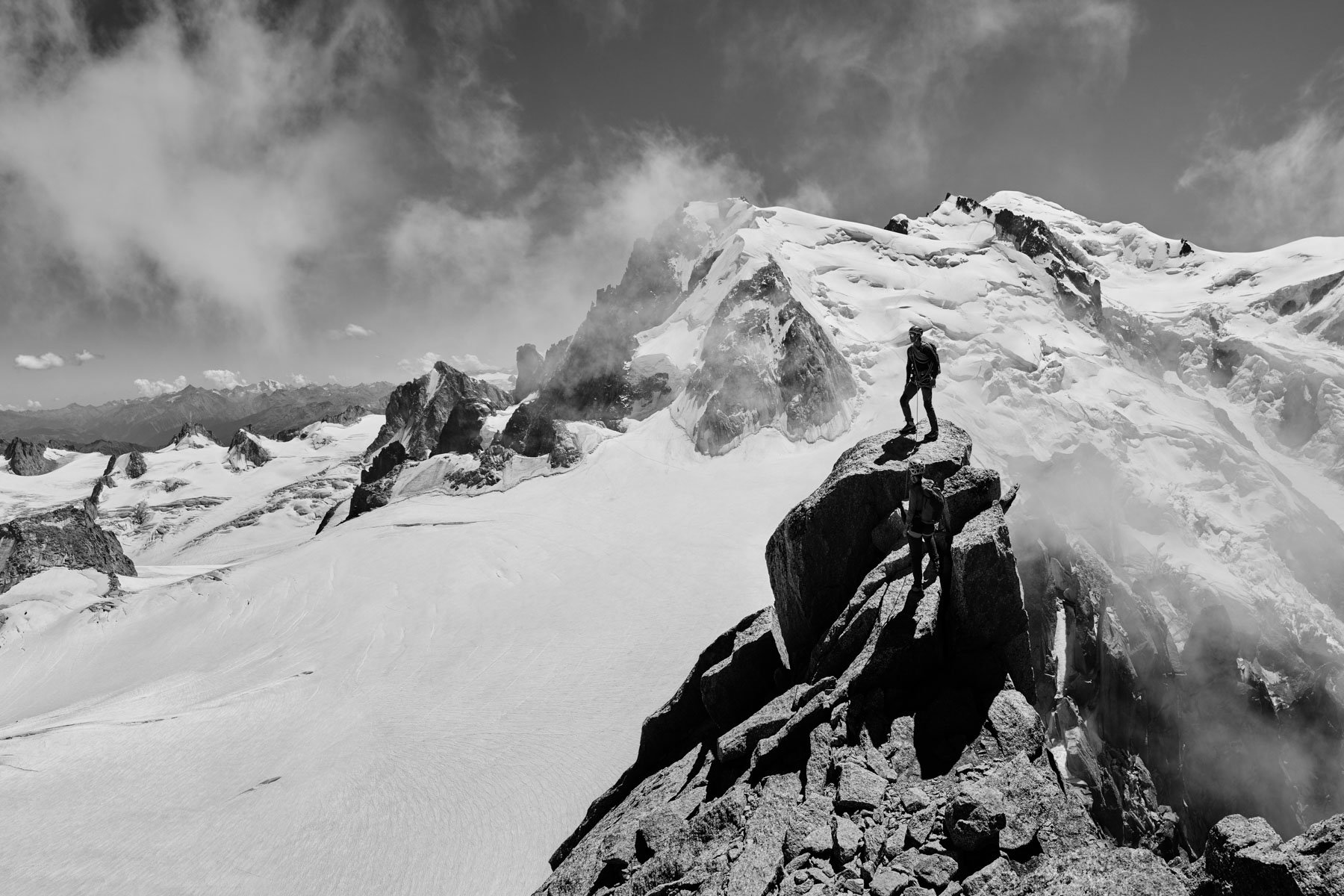 Even though I own an Apple Watch, I rarely wear it now. I think I wore it for a week before I decided that it wasn't for me, not as a watch, and not as a "second device" on the wrist, either. I don't need its functionality. Although one of the golf apps that I tried was nice, it was also a distraction during the game. If you're the type of athlete who likes to run marathons, though, the Apple Watch Ultra would probably be a trustworthy companion. The dive computer also seems nice, but I wonder if a diver would give up his reliable and trustworthy specialist equipment for a "do-it-all" Apple Watch Ultra. The same might apply to mountain climbers. It will give you more support than a Rolex Explorer, though.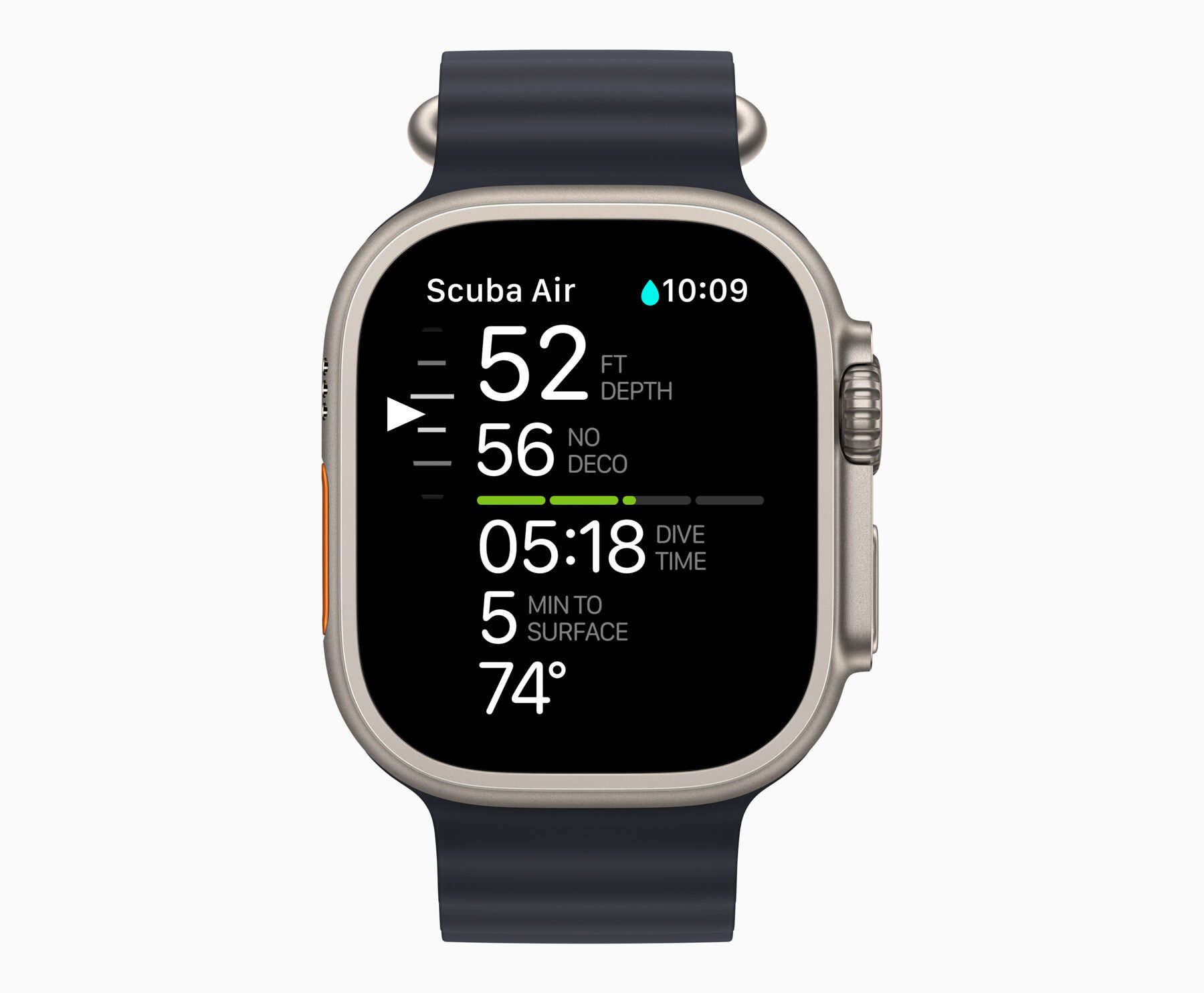 Stop making smartwatches
Whereas brands that offer watches under $1,000 might have taken a (small) hit when the Apple Watch came out, I don't fear the same will happen again with a higher price ceiling. I think, though, that some Swiss brands should stop making smartwatches so as not to look foolish. Guys, you tried, but it didn't work out. Get over it, and start doing what you were good at again. The brands like G-Shock, especially its more expensive series, might take a severe hit. The good thing is that G-Shock seems to have a very loyal fanbase, which is one of the most important things that a brand can have.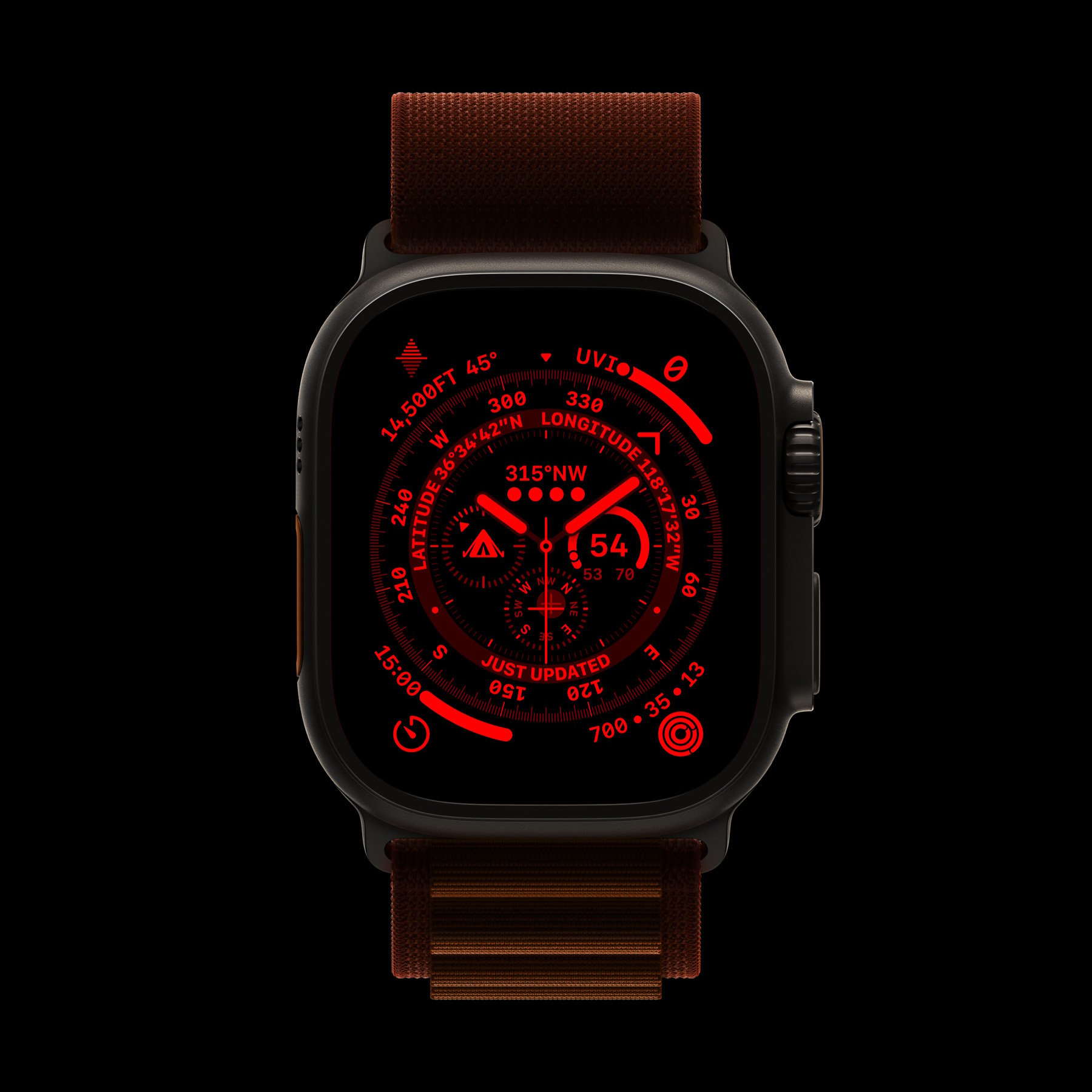 Future luxury-watch buyers?
In the end, people buy and wear an Apple Watch (Ultra) for different reasons than their Rolex Explorer or Omega Seamaster. And the previous generation of Apple Watch models showed that these watches can coexist, not only within the market but also for the same wearer. What interests me is whether those "newbies" willing to spend €999 on an Apple Watch Ultra will also be comfortable enough to spend double that on a mechanical watch in the future.
What are your thoughts on the Apple Watch Ultra? Will you be buying one, or are you not impressed? Let us know in the comments.