Artem Straps Offer Unbelievably Comfortable Sailcloth Watch Bands
Ready to wear and ready to impress
The best ideas often come from the heart. Artem Straps began its journey when its founders couldn't find the watch straps they wanted for the watches in their own collections. And so, in the center of Adelaide, Australia, the brand was born. The remit was simple: attention to detail; a tireless pursuit of quality materials and execution; and sailcloth, sailcloth, sailcloth. Interested? Read on…
We're used to leather. We're used to rubber. I'd wager a great many of you have steel bracelets in your collection along with one or two fabric straps, too, right? But what about sailcloth? It's a material that has been gaining a lot of ground on its alternatives over the past few years. This has something to do with its suppleness, breathability, durability, and simultaneously modern and muted aesthetic.
But what is it? To paraphrase the website description slightly, "Artem's meticulous material section process results in the brand's our straps' coveted satin sheen, flexibility, and ability to be worn in water. The upper is made from an embossed synthetic material whereas the underside is a leather base coated with a layer of natural rubber (caoutchouc)."
Suppleness is key
The term sailcloth is thrown around pretty liberally, but it is applied to lots of different fabrics. Many "sailcloth" straps have a rough, earthy surface and tend to be stiff and resistant out of the box. I've tried a few, and the variation is pretty extreme. Some of the alternatives I've tried had a nice, smooth surface but felt like they'd been fitted with a plastic spine when I tried to strap them to my wrist. Others have a surface finish more akin to canvas than the Artem blend.
Artem straps are ridiculously flexible out of the box. One of the most noticeable things that struck me was how little creasing of the material there was when the strap is bent. Rather than bunching up and looking more like squashed neoprene (which I've experienced with some other sailcloth straps in the past), the Artem material looks like a luxury fabric and has just the right amount of elasticity to handle being wrapped around a wrist and even bent in half without showing the creases (or any after-effects) you might expect.
Time well spent
None of this happened overnight. The Artem team spent over a year refining the product (both the strap and the buckle) before bringing it to market. The brand believes that the end result is comparable to the highest-end luxury sailcloth straps out there such as Blancplain. It's an ambitious project to start out with such lofty goals, and it becomes more ambitious still when you consider Artem concerned itself with offering its products at a reasonable price.
Where a high-end sailcloth strap from an established luxury brand might well set you back €300+, Artem straps are currently retailing at €72 (including a buckle). Worse still, many of the straps advertised as sailcloth are nothing of the sort.
Some sailcloth straps are actually made from embossed leather, which is not the ideal material for a watch intended for use in the water. Instead, Artem's straps (available with a few different stitching colors) are entirely suitable for use above or below the waves. The brand currently stocks straps in sizes 20mm, 21mm, 22mm, and 23mm with white, grey, black, red, and blue stitching options. At the time of writing, new lengths are being developed.
But what if something goes wrong?
Artem obviously puts the quality of its products at the top of the list. But a good business is nothing without a dedicated customer service team backing it up. A friendly and responsive team man the lines in Adelaide, endeavoring to ensure every Artem customer comes back for more.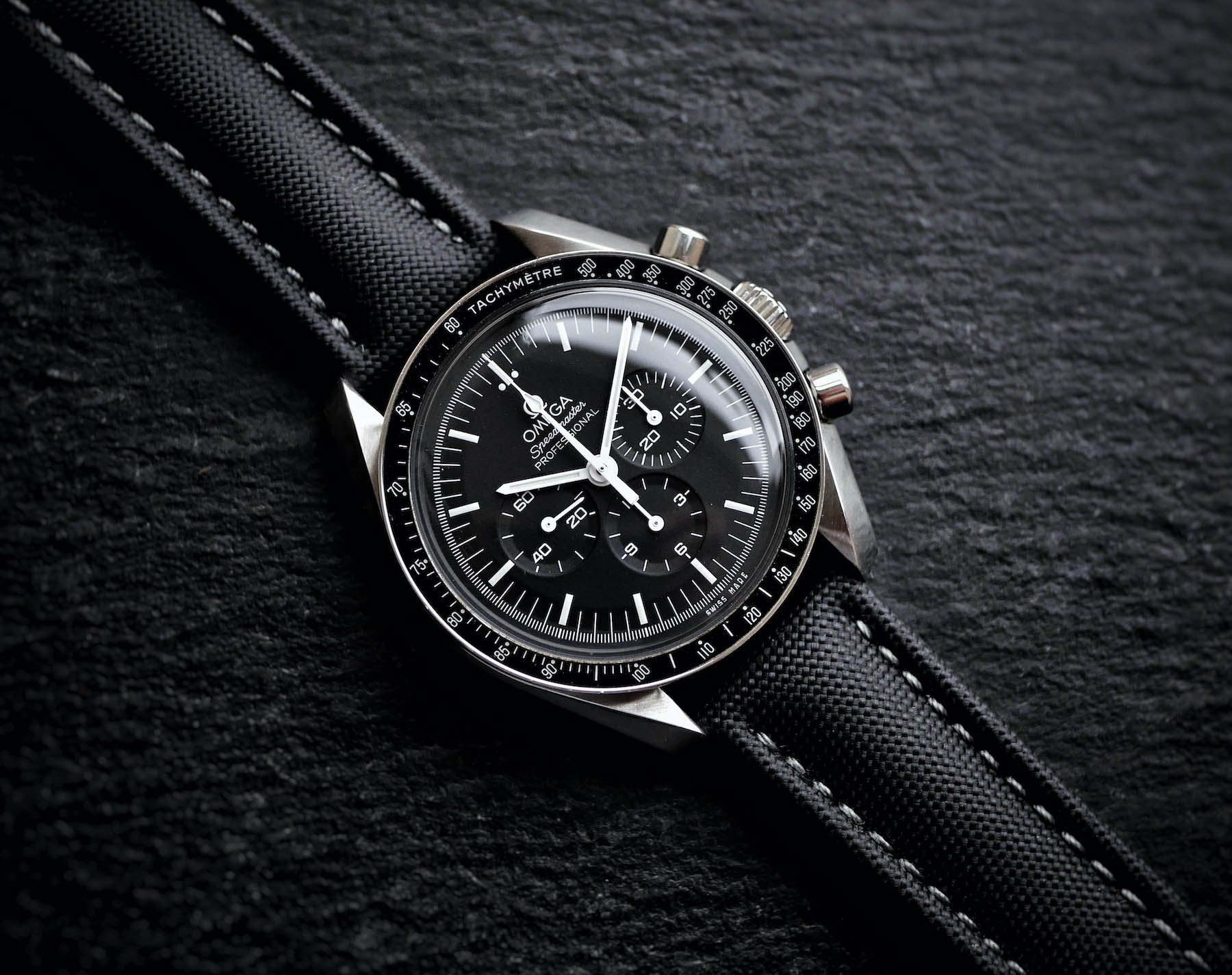 Remarkably, Artem is currently working its way through a list of early adopters and, as a goodwill gesture, furnishing them with brand new straps (free of charge) because the brand made significant strides in the comfort and longevity of its straps since its initial release.
That's no small thing. That kind of gesture really matters to me as a customer. I like to imagine brands are plotting more than just how to make a big pile of money; knowing that a brand I've backed myself is thinking of creative and unexpected ways to say thanks, gives me just about as warm a feeling as you're likely to find in the watchmaking industry. Learn more about Artem straps here.
This is a preferred position post. Learn more.