Bell & Ross WW2 Bomber Regulateur – BaselWorld 2012
To be frank, we've been following Bell & Ross from the start. It started with their watches with the 'Bell & Ross by Sinn' wording on the dial, heavily influenced by the models of Sinn. Nowadays, Bell & Ross clearly have their own identity with the three collections they have: Vintage, Marine and Aviation.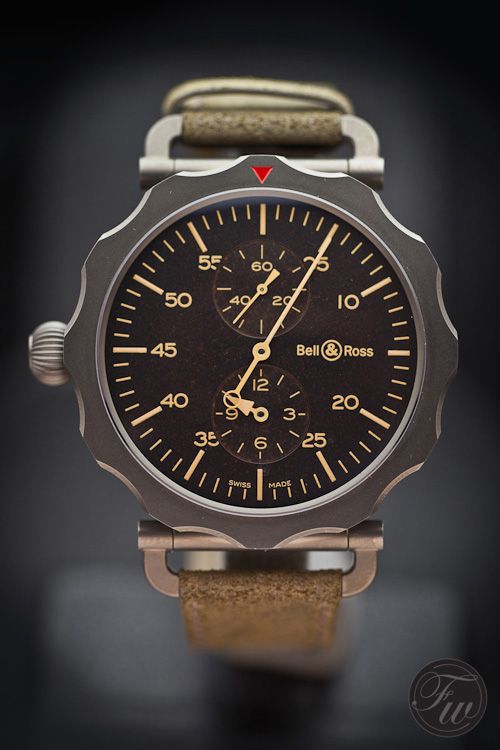 During our visit to them at BaselWorld, we sat down with a team of Bell & Ross and discussed their timepieces. We zoomed in on their Vintage collection, and mainly at the new WW2 Bomber Regulateur. Inspired by the time keeping instruments used by bombers in the late 1930s and 1940s, this Bell & Ross WW2 Bomber Regulateur is the third timepiece of the Vintage collection referring to 'war'-pieces. In 2011, Bell & Ross introduced the PW1 pocket watch and the WW1 wrist watch both heavily relying on similar watches that have been used by military aviation of World War 1. This year, the WW2 Bomber Regulateur is the vintage-collection timepiece Bell & Ross is introducing to us.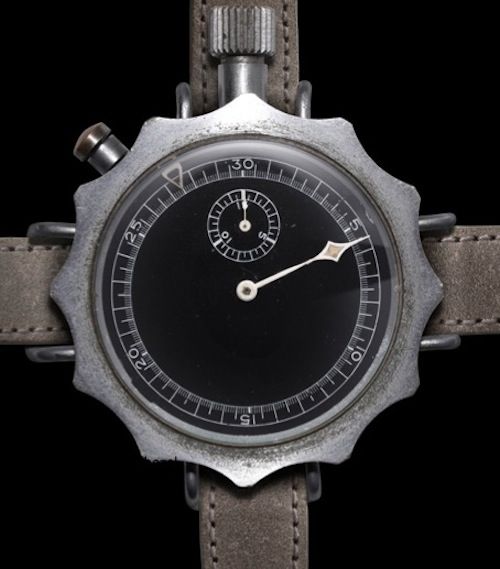 As you can see, the WW2 Bomber was inspired by the model above. A timing device where the minute hand seems to be the most important asset for bomber navigators. The WW2 Bomber regulator has the same case shape and the dial lay-out has similarities as well.
The looks of the WW2 Bomber Regulateur are very nicely done. The patina on the dial looks awesome and the yellow/brown-ish hour markers and numerals are a superb combination with the dial. Bell & Ross also paid attention to the strap on this piece, they've used worn leather (or at least created a strap that looks worn) for the distressed calf skin strap. The buckle resembles the soldered lug-style  of the case.
The 49mm stainless steel case with PVD finish has a 'lefty', which means the crown is positioned at 9 o'clock. Perhaps not easy to grasp when the watch is on your wrist, but at least it doesn't stick into your hand while wearing this large aviator watch.
Bell & Ross used a Dubois Depraz movement for the regulateur functionality/lay-out. We've seen movements by Dubois Depraz in many other watches as well, proven a solid track record.
More information on the official Bell & Ross website or their official Facebook page.