Bernhard Lederer Novelties From Geneva Watch Days 2021
Some amazing work that shouldn't fly under-the-radar
Bernhard Lederer is a giant. Not just in the physical sense — the man sure is tall — but also very much in the horological sense. He's on a quest for precision in the tradition of John John Harrison by using Abraham-Louis Breguet's natural escapement. This kind of escapement is the best of both worlds, being the Swiss lever and detent escapement.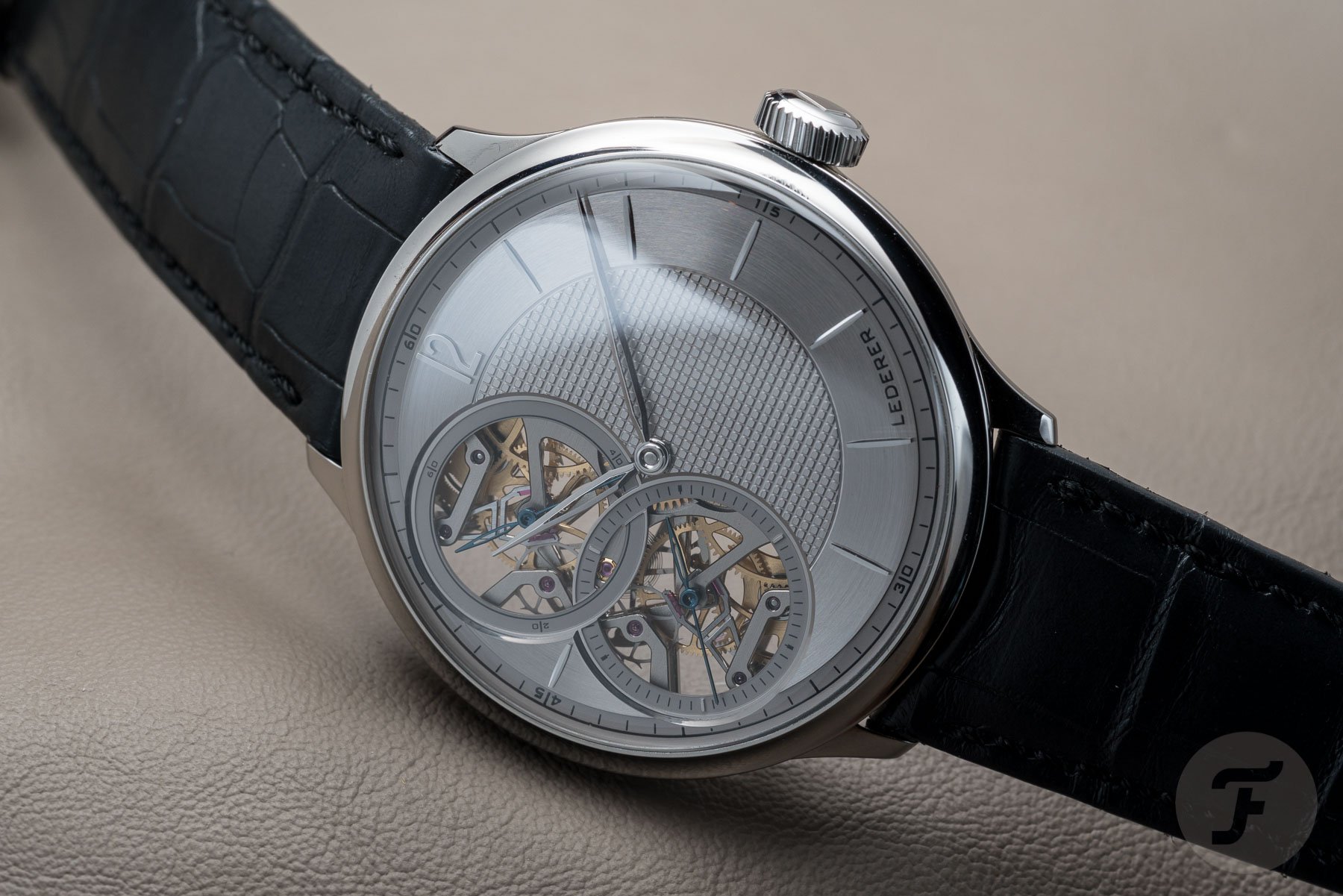 Last year we saw a prototype and now the Central Impulse Chronometer is ready. The concept is part of a long tradition, and although the dial side looks classic, the back with the massive box shaped crystal is very contemporary.
The way to achieve the best possible precision is to stabilize the power in the movement, according to Bernhard Lederer. And that's why he built a constant-force mechanism into each going train. By doing so a steady torque is delivered to both escape wheels. The result is better timekeeping.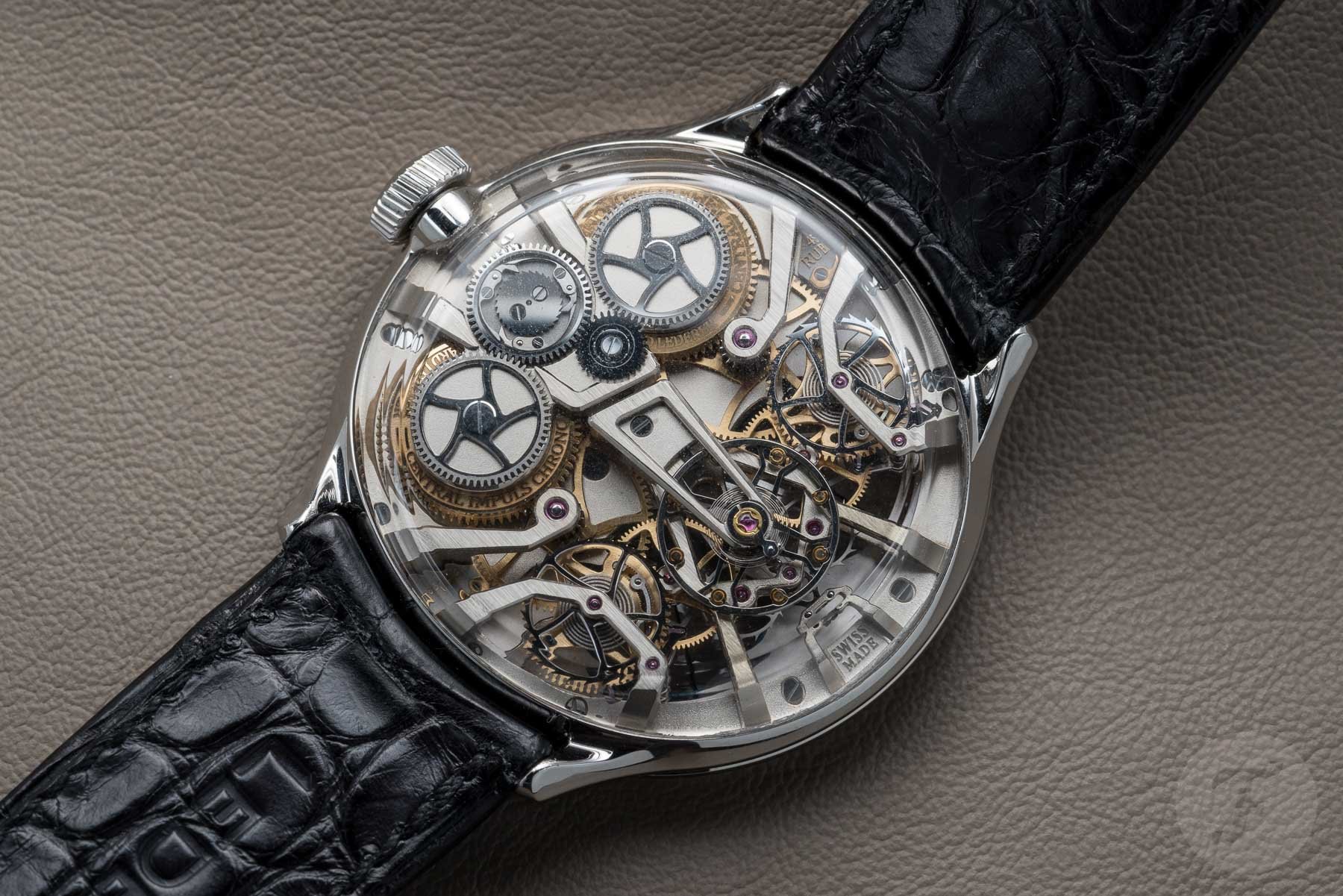 The dial side shows a guilloche pattern and through the openings, the twin escapements and remontoirs can be observed. Each escapement has its own seconds hand. And to confuse people, but also to alert them that something special is happening, the two seconds hands a turning in the opposite direction. It makes you want to flip the watch on its back according to Lederer.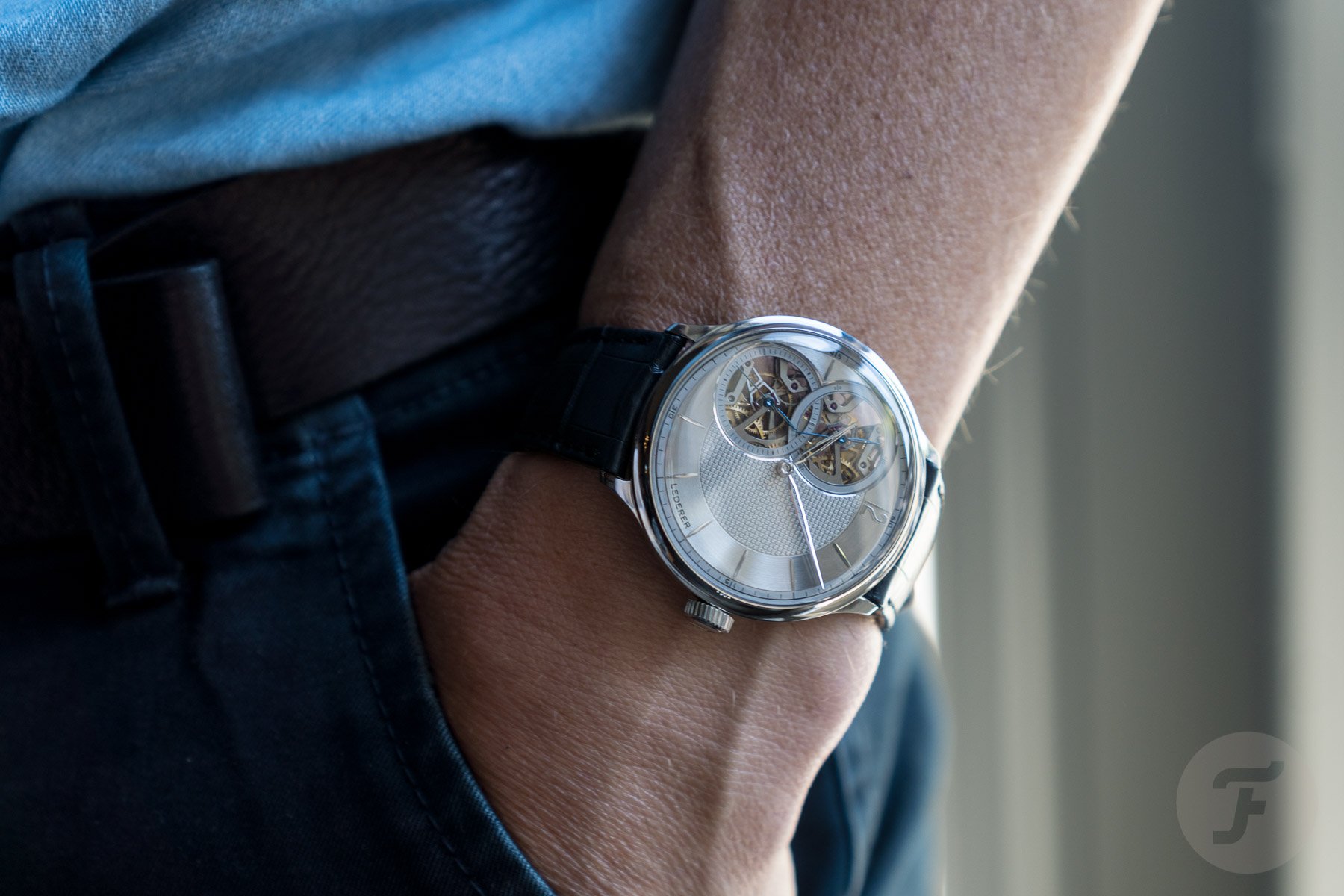 And when you do so, the watch reveals its mind-blowing complexity. And technical beauty for the architecture of the movement that is very symmetrical is outer-worldly. The two remontoir d'egalité constant force mechanisms not only make the Central Impulse Chronometer a very serious chronometer in the tradition of the greats of yesteryear, but it also makes for a horological show that won't grow old any time soon.
Because of the design, the 44×12.2mm "CIC" is an easy-to-wear Haute Horlogerie creation that wears almost like a dress watch. What a watch! The price of the serial-production Central Impulse Chronometer with either a gray or a blue dial is CHF128,000. Each version is limited to 25 pieces.