Five Of The Best Cartier Watches Available In 2022
And judging by the auction results, this is the time to get one
Cartier is one of the only constants of watchmaking, defiantly sticking to its guns whatever may come. Whether the trend of the year is green, small watches, or large tool divers, Cartier keeps its identity and focus. Granted, we have seen the occasional dip into unknown waters with the release of watches like the Calibre de Cartier divers. But when you think of Cartier, the first image is of a Tank or a Santos, designs that have endured for over a century. That said, the best Cartier watches aren't strictly rectangular. Even round wristwear has its place among the brand's greatest designs.
Though there is no getting away from geometric cases, yes, there is more in the refined and very French catalog of Cartier. That includes a non-angular revival of the Pasha and a cushion-cased tourbillon for the connoisseurs. So here are my personal tips on the coolest Cartier references available today. And if you're still sporting that home-office "tracksuit chic", dress up and put a shirt on; a Cartier deserves it.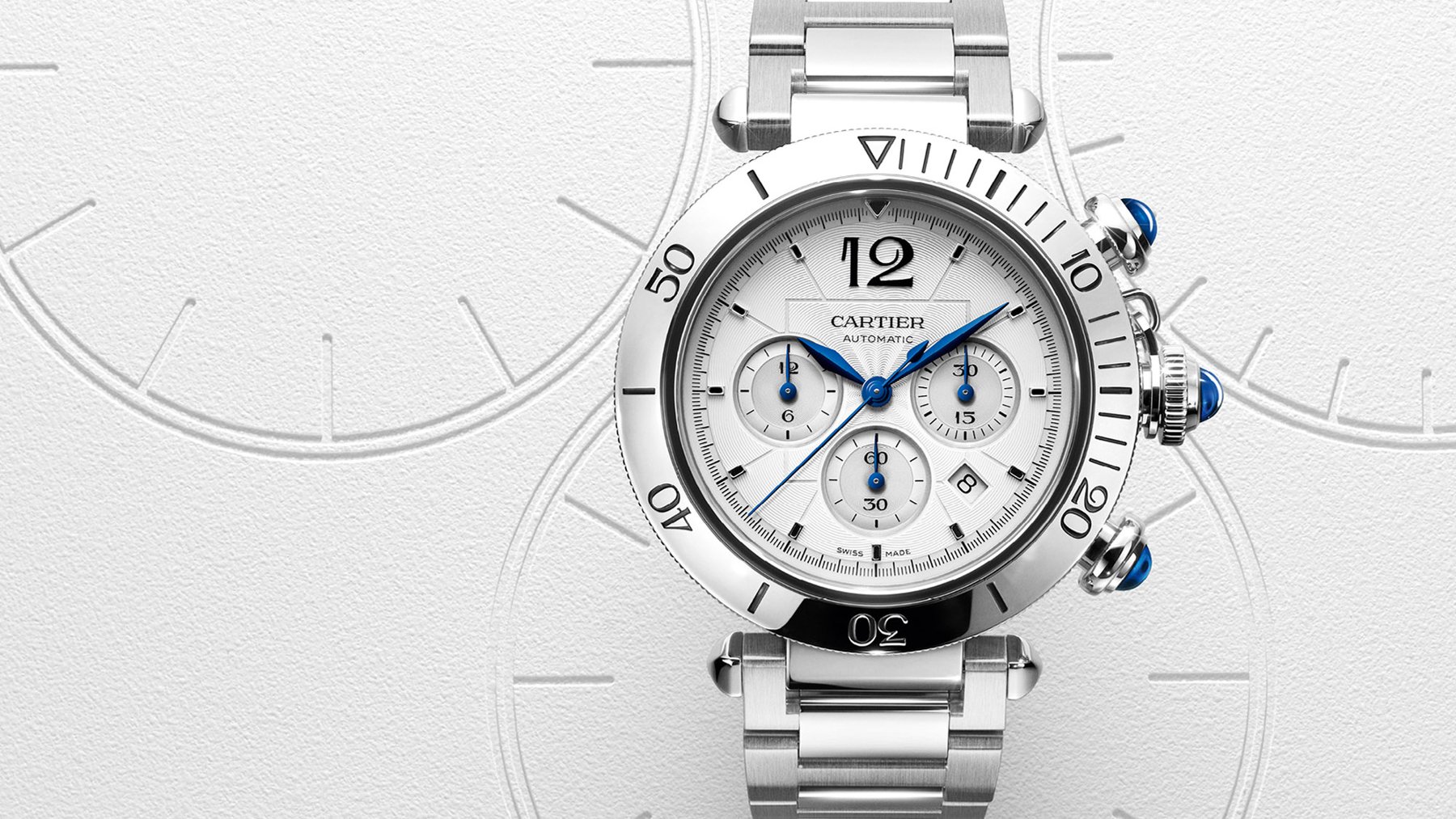 Pasha de Cartier Chronograph
With its odd non-lugged case and stainless steel bracelet, the Pasha de Cartier Chronograph is the polar opposite of a Tank. "Brash" is the word, and with its massive blue spinels topping the pushers and crown, "understated" is not a term in this watch's vocabulary. Its silver flinqué dial makes the blued chronograph pointers and sword hands stand out in a design that screams pure '80s excess. I remember walking into a small AD at the age of 19 after gazing through the window, all dressed up but broke. The big-haired sales assistant must have realized I was pretty far from a Cartier customer, but nonetheless, she indulged me.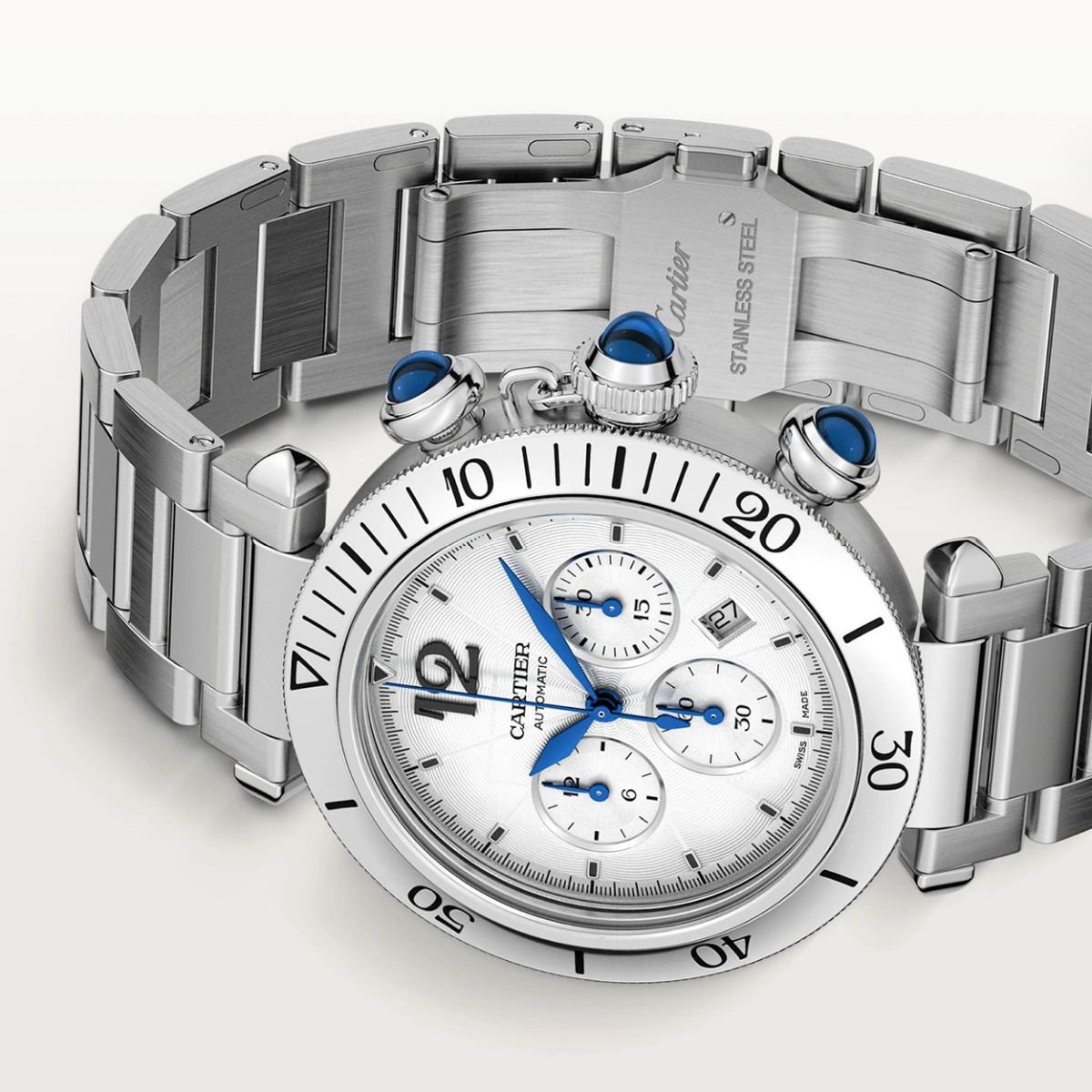 My ticket to watch-obsession
This was the first time I tried on an expensive watch, and I was hooked. Was it the sleek round case, the slinky bracelet, or her Opium perfume? I don't know. But at that moment, I felt like an adult. Bravo, Cartier, for bringing back this icon in 41mm with the caliber 1904-CH MC. Its 11.97mm thickness is slim for a chronograph, and the Cartier QuickSwitch system means you can easily swap the bracelet for a soft leather strap. I'd go all out with bright blue leather, and this would be €9,800 well spent.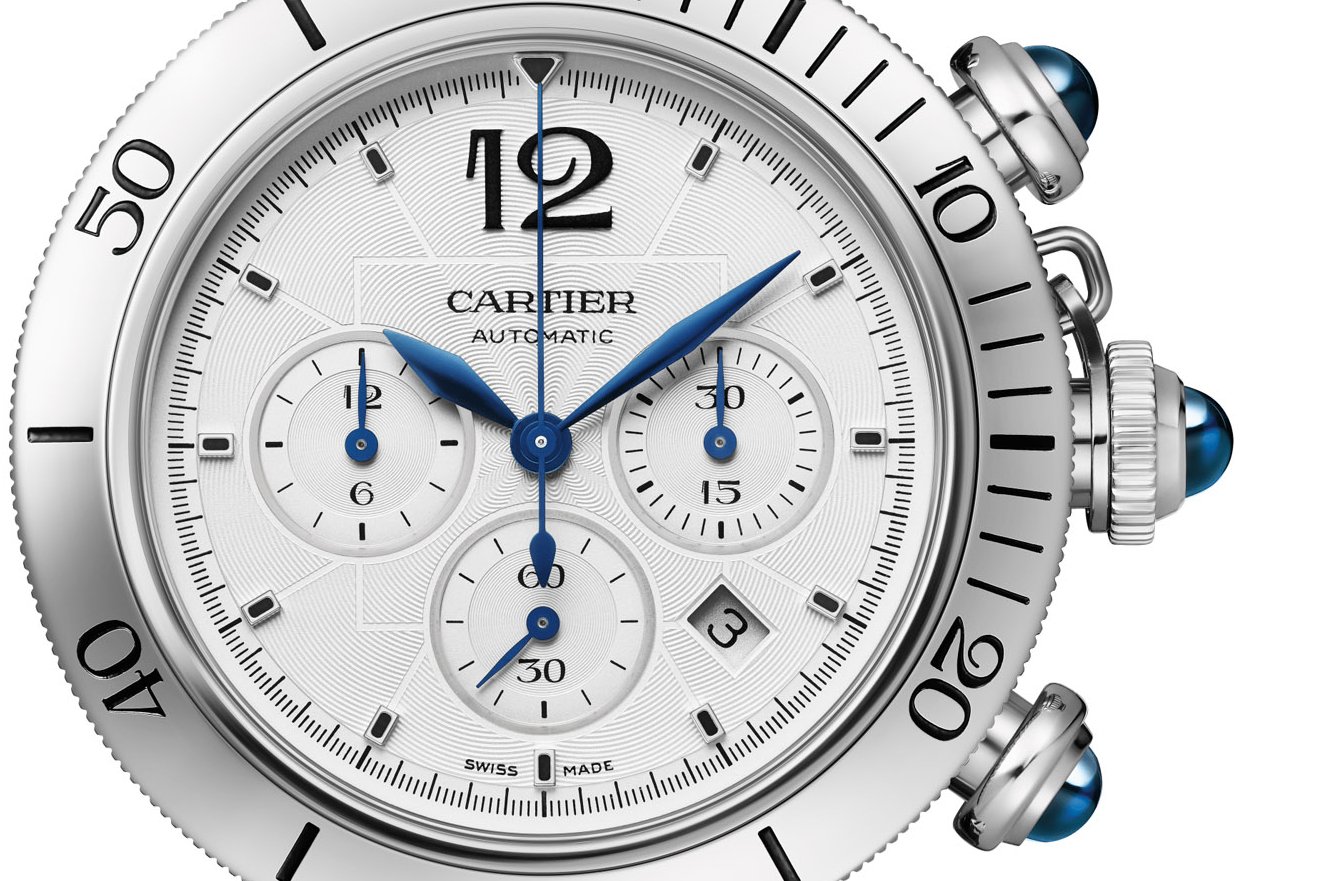 If you're a fan of matte black tools then look away; the maximalist guilloché dial is not for you. With the signature Pasha square cut into the eight-part sector design, even the usually disturbing date at 4:30 looks unobtrusive. The extravagant and swirly Arabic numerals look just right for this bold yet incredibly dressy chronograph. This Pasha will give you plenty to ogle while timing that boring conference call.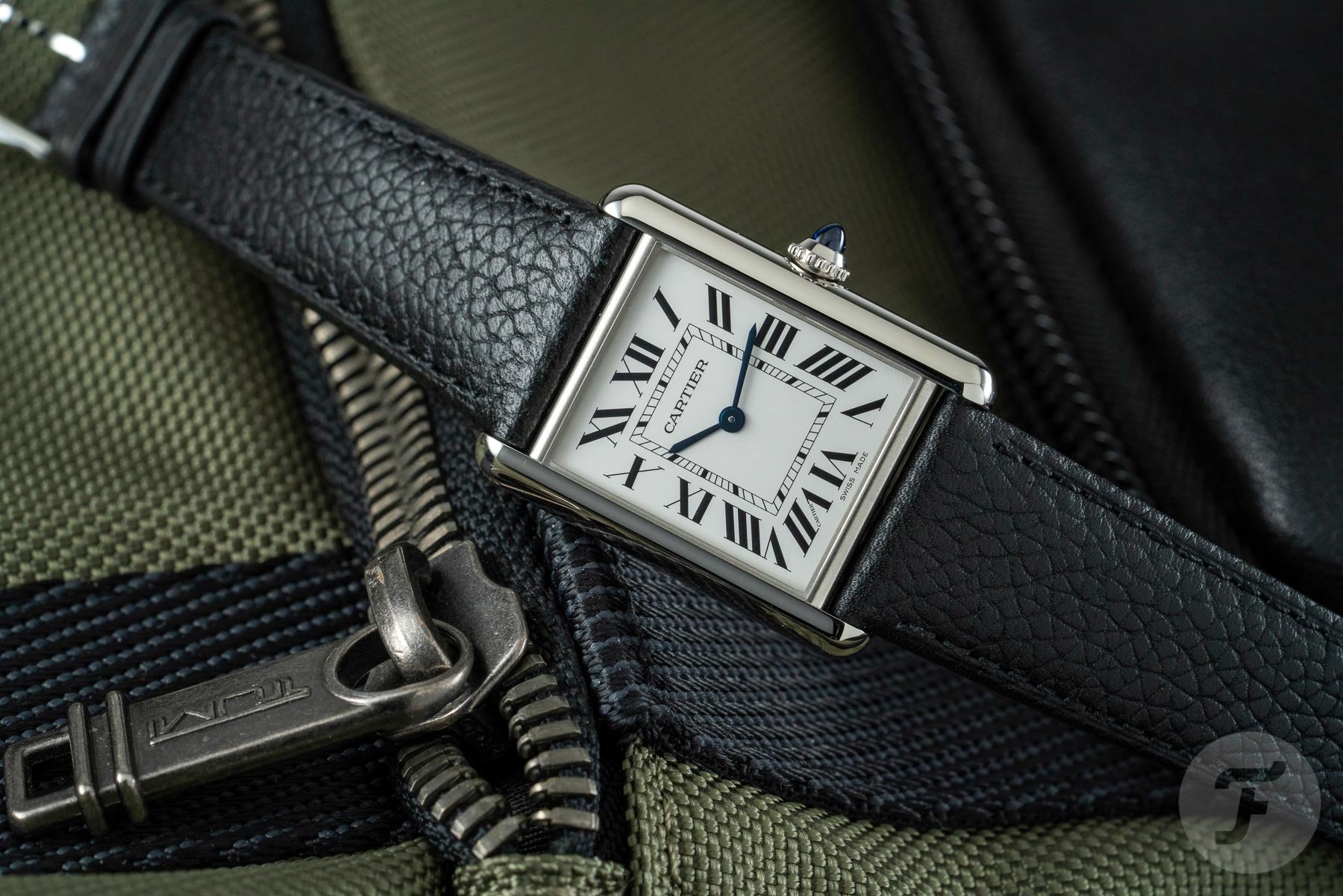 Tank Must
Try saying "icon" or "classic" without sounding contrived. This only works for a few watches out there, and the Tank Must is one of them. It's the ABC of rectangular watchmaking, and will always look right. But why quartz? I had an epiphany last year and have embraced the delights of easy-wearing Q-power. Let's be honest, a Tank is about style and a French je ne sais quoi that will mark you out as a Rake. It's quite OK to stop pretending you're a deep-sea diver for a day. On the Cartier website, the brand has made the genius move of showing the large version of the Tank Must on a textured, matte leather strap. This instantly makes the Cartier Tank Must a more contemporary piece, and the 33.7mm × 25.5mm case is perfection with its 6.6mm slenderness. At €2,700, it's a dangerously tempting entry into the sleek world of rectangular chic.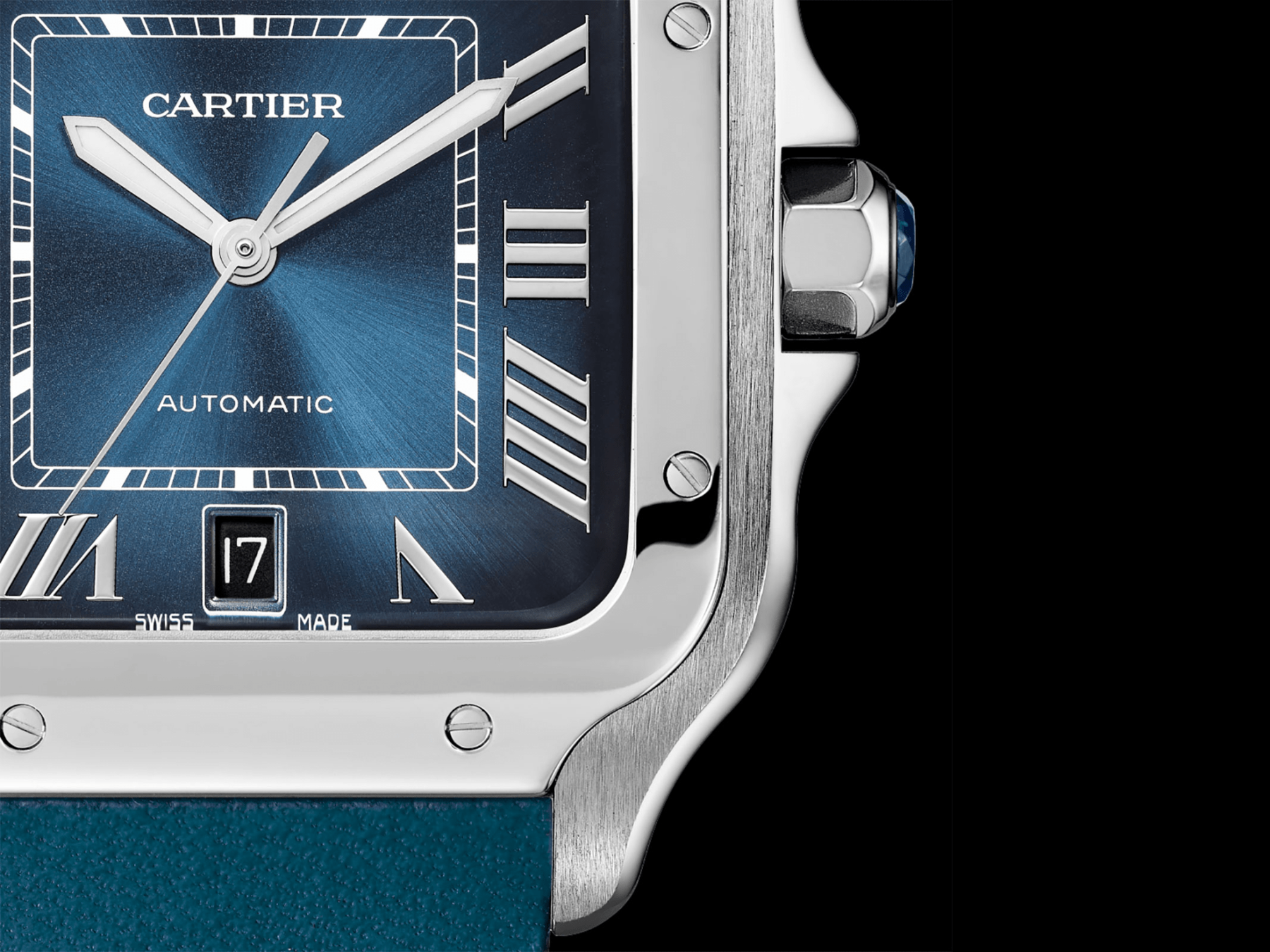 Santos de Cartier Large
The Santos de Cartier bears the legacy of Cartier as the producer of an unlikely pilot's watch in 1904. Alberto Santos Dumont commissioned Cartier to make him a watch for telling the time while flying, and this is the great-grandchild. Yes, I have chosen a non-Cartier color for the dial, as well as the largest variant currently available. With the untimely demise of the Calibre de Cartier, which I quite liked, this is the brand's best current sports watch. And by that, I mean a larger, tough watch in predominantly brushed steel, and though not a saturation diver's tool, depth-rated for 100 meters.
Big for a Cartier, but worth it
This is everyday cool in a case which, at 39.8mm, will feel like 41-42mm and has a strong presence. The blue dial, while too "non-Cartier" for some, has an elegant dark indigo hue that suits the muscular case. I bet you didn't think you would read that word in a Cartier story, but there you go. The sunray-brushed dial is a legible delight with the Roman numerals, and this execution of the Santos is seriously comfortable. With the curve of the case, a 9.08mm thickness, and the QuickSwitch strap system, this is a great starter two-watch collection. Yes, two watches, because for €7,350 you get an additional soft navy blue calfskin strap included. Done.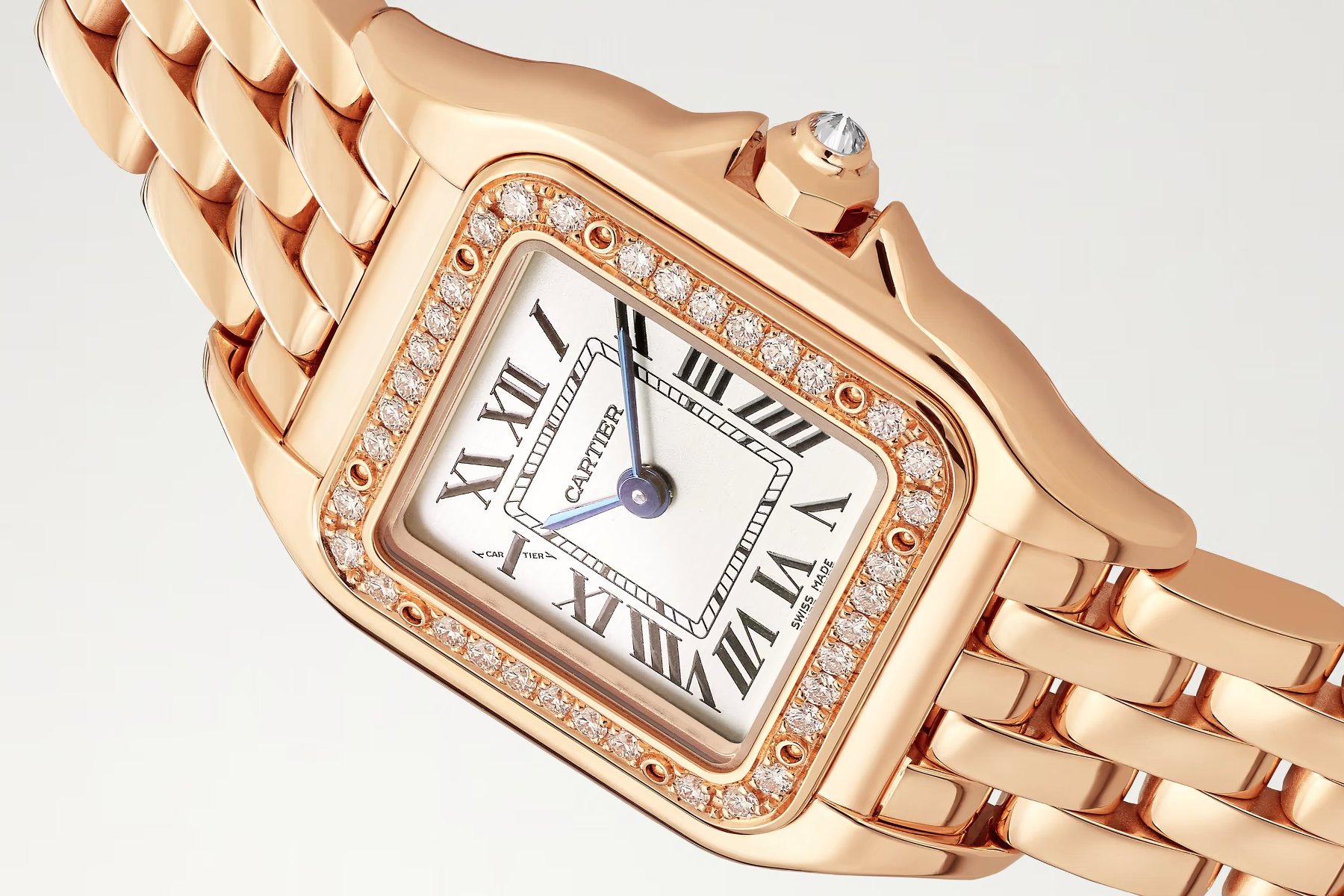 Cartier Panthère Small
Yes, I am sure there are non-male readers of Fratello or even some of you that want to really splash out on that anniversary gift. The Panthère is pure elegance on a bracelet, and unlikely street-cool when worn by artists like Dua Lipa and Rihanna, and there are many reasons. You might wince at the mere notion of watches stacked with bangles and bracelets, but why not? The Panthère has a sleek, soft wrist presence with echoes of the Santos, and in gold, of course. I would pull out all the stops and go for the €25,300 small 22mm × 30mm version in rose gold with diamonds. Chances are this 6mm-slim piece of time-telling jewelry will become a strong favorite and the perfect heirloom as well.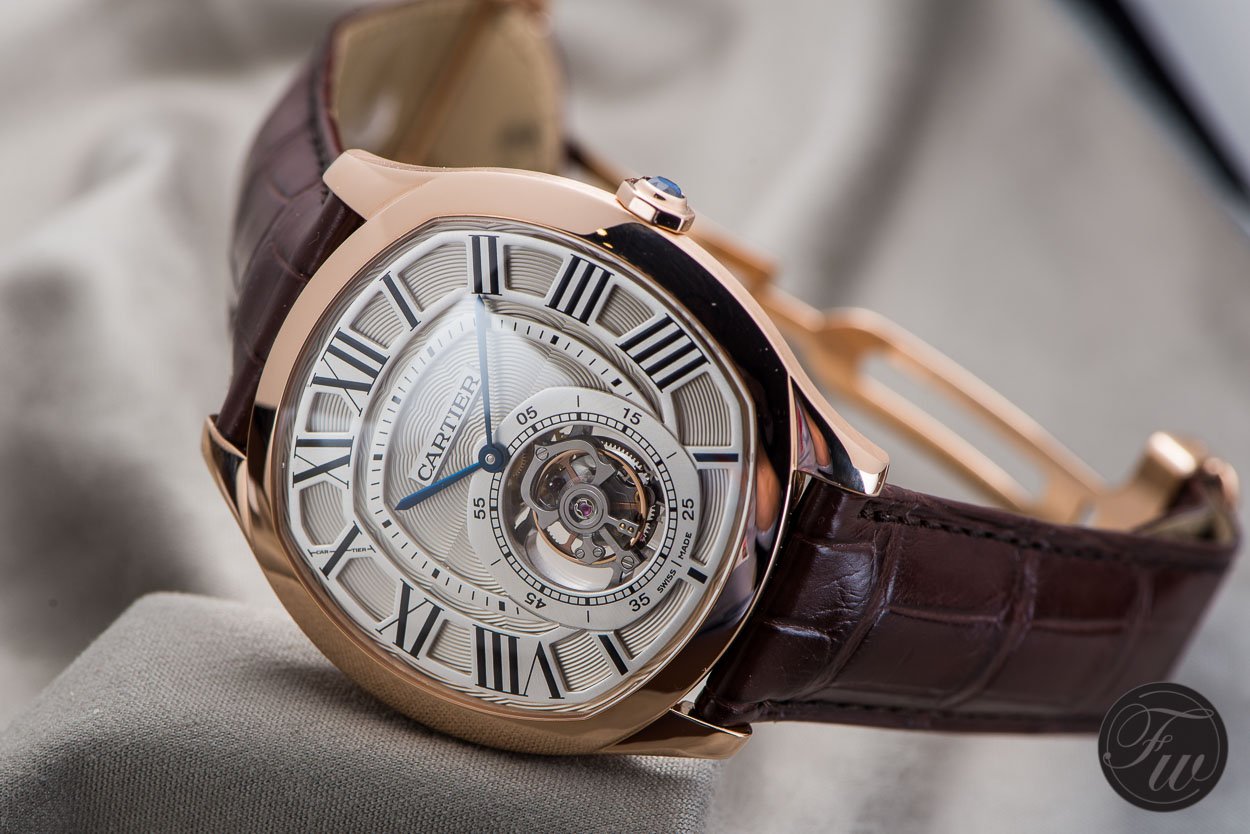 Drive de Cartier Flying Tourbillon
On the ladder of French-cool Cartier ownership in 2022, this final pick is the very top rung. And as the best of the best in the cushion-cased Drive series, this Geneva-Seal-bearing tourbillion is the pinnacle of Cartier horology. The €73,000 price will be a massive step up from the first taste of Cartier quartz, but it buys you one of horology's most revered mechanisms. The 41mm × 40mm Drive de Cartier case has a soft, curved, and unusual shape, epitomized here in rose gold with a real sapphire cabochon in the crown. Set within the multi-layered guilloché masterpiece of a dial, the rotating tourbillon at 6 o'clock will steal your heart. And the fact that the elaborate caliber 9452 has a 50-hour power reserve and actually tells the time? That is almost irrelevant for this wrist-worn sculpture.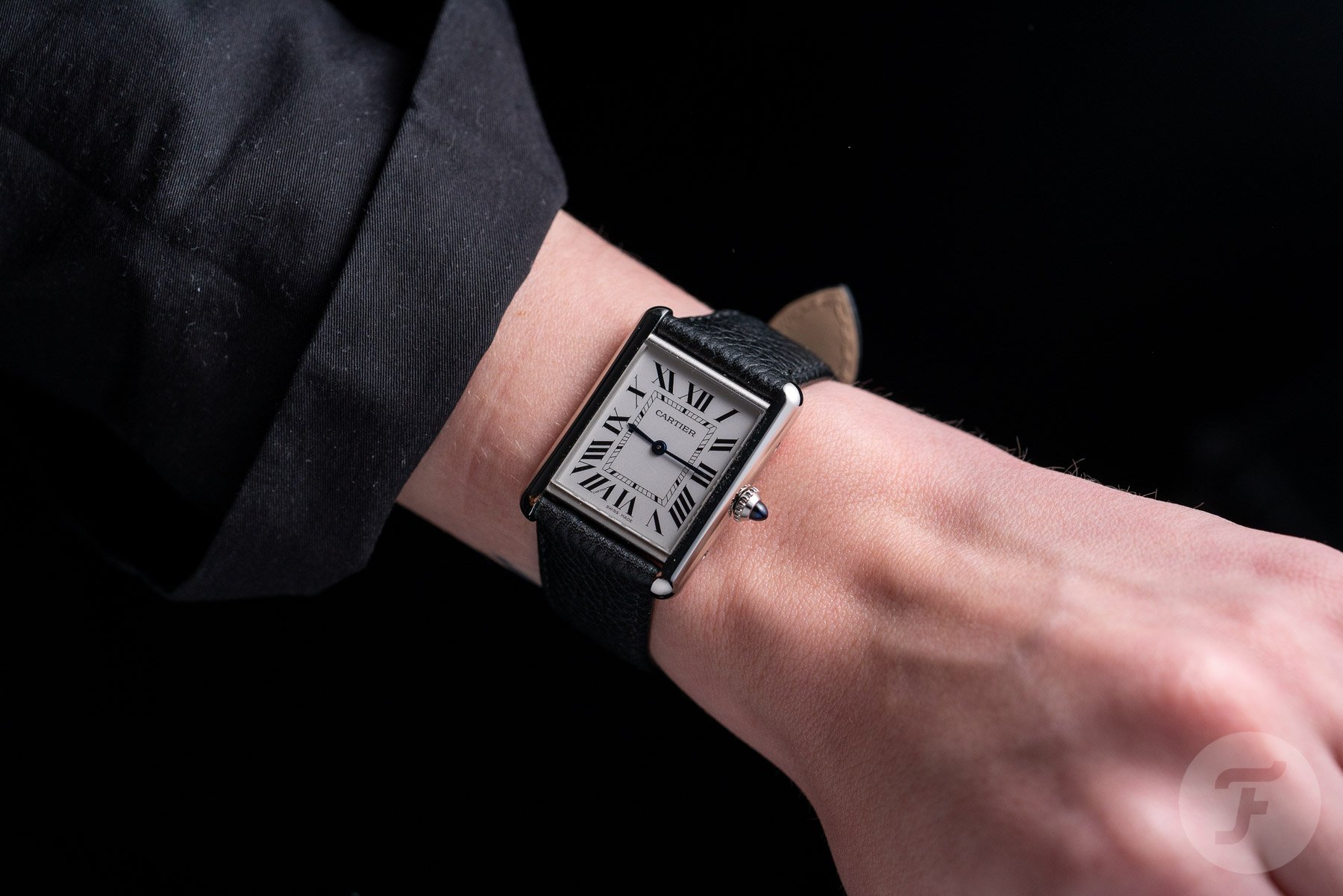 The best Cartier watches in 2022
So tell us, did this awaken your desire for rectangular wristwatches? Perhaps it simply made you realize that you're never going to buy that SCUBA gear, so why the hell are you wearing only diver's tools? Share your thoughts and picks for the best Cartier watches available in 2022 in the comments below.
Find me and follow me at @thorsvaboe