Finding The Best Watches Under €2,000 Today — Thomas's Pick From King Seiko
Ask me what to buy on a €2,000 budget, and I will likely just show you what is on my wrist
I am sure you recognize this. You have a number of amazing watches, but one just seems to gobble up the majority of your wrist time. It's that one watch that seems to be part of you, the watch that fits your style and lifestyle to a tee. Not that it is necessarily your best watch. Maybe it's not even your best-looking one. But it is just the one that you gravitate toward.
Honestly, this is the case for me. So, when I was asked what I think is the best watch for under €2,000, the answer was clear. It would be my King Seiko SPB281J1.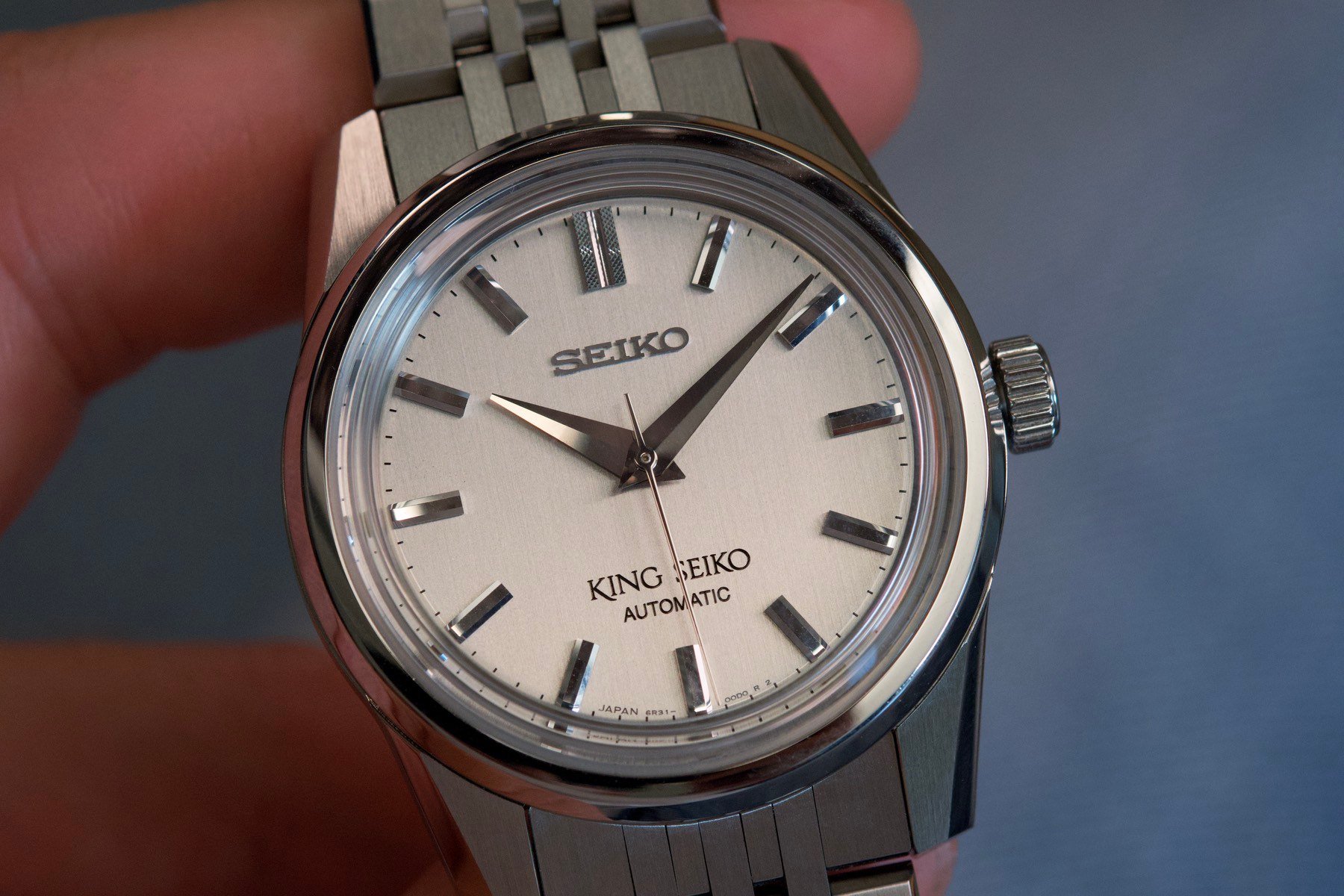 King Seiko SPB281J1
The re-issued King Seiko now comes in six dial colors. I am specifically describing my own SPB281J1 with the silver vertically brushed dial. But of course, much of my reasoning goes for the other colorways as well. It is merely a matter of taste.
We are looking at a 37mm stainless steel Seiko on a steel bracelet. The watch is heavily inspired by King Seikos of old but is fitted with some modern updates, such as a box sapphire crystal. The watch is powered by the caliber 6R31, which I'll address later. The dial is fitted with nicely faceted indices and some sharp dauphine hands. There is no lume present, which fits the style.
Although there is no screw-down crown, this King Seiko has a water resistance of 100 meters. That should be more than sufficient for an everyday watch like this.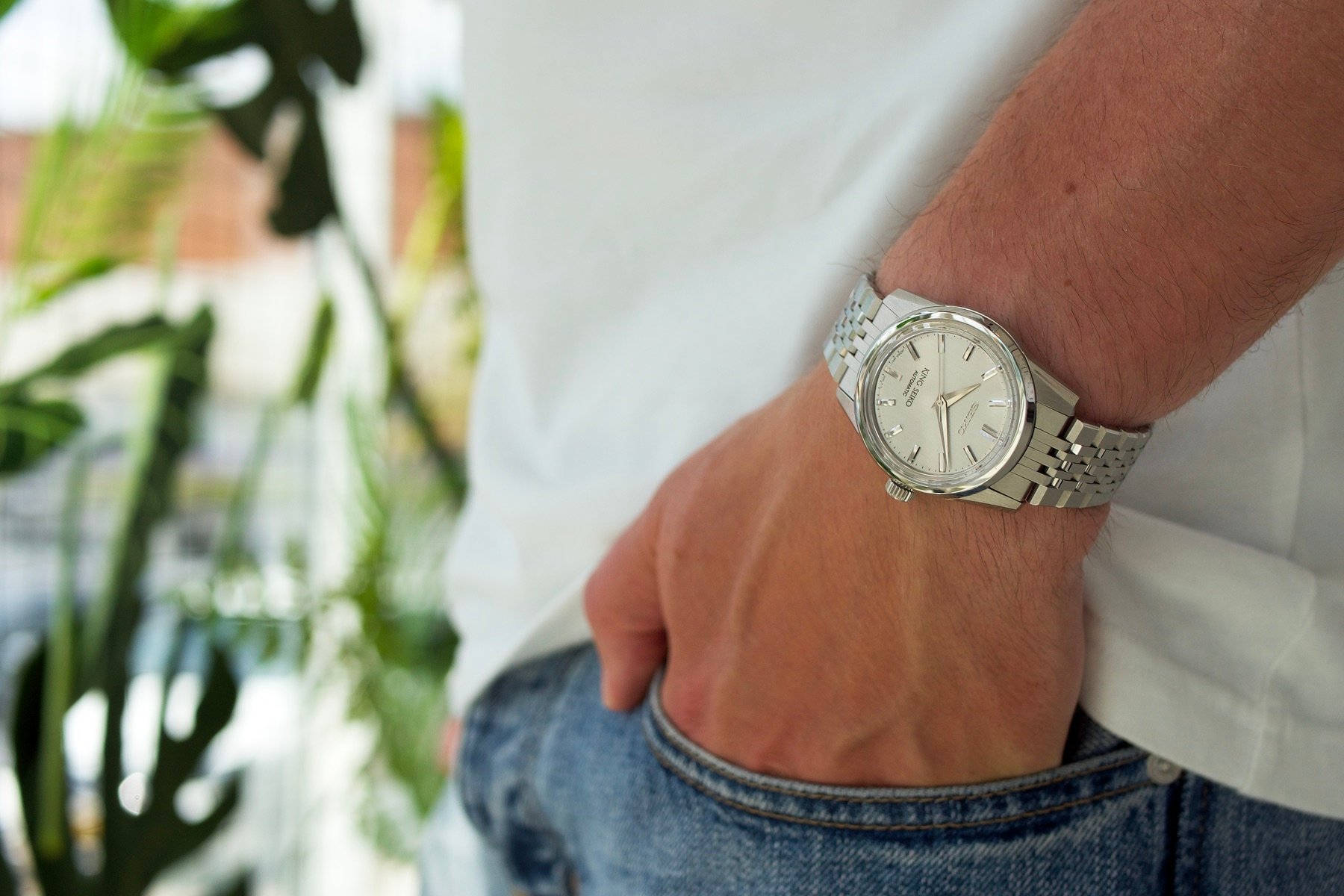 A controversial launch
This re-issue saw some controversy when it was launched earlier this year. Many people liked the styling and the size, while at the same time, many criticized the choice of movement and the price. The 6R calibers can be found in Seiko watches way cheaper than this. It would do more justice to King Seiko's rich heritage to feature a nice hand-wound caliber.
I get where the chagrin comes from. At €1,700, this is a very serious chunk of cash. And it's true, the 6R caliber is no horological marvel. Still, I have put down my own cash to get my hands on one, and I have not regretted it for a second. I would also very happily recommend this watch. Is it the best watch under €2,000? Well, not for everybody. But I love it, and I think you might too.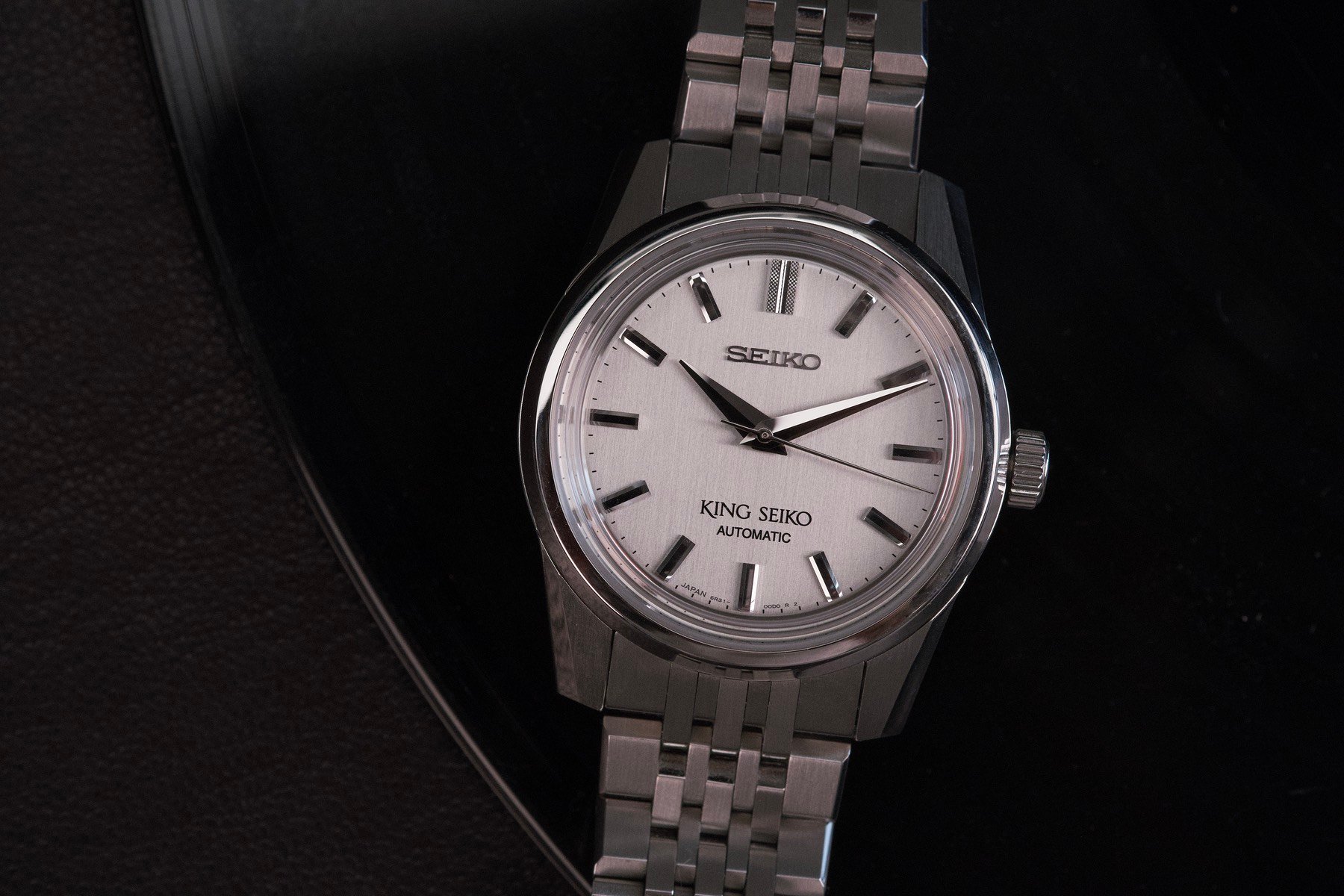 Do it all, and do it well
I am a huge fan of small do-it-all watches. I could easily do with just a King Seiko, a Rolex Explorer/OP, a Tissot PRX 35, or a Tudor Black Bay 36. And that's coming from someone who is a bit of a watch hoarder. I love how such watches take on different roles and meanings in different situations and when paired with different outfits. They exude a certain subtle modesty that I really enjoy.
Trying to be a jack of all trades can lead to uninteresting, middle-of-the-road results. Fascinatingly, with do-it-all watches, it can be precisely the opposite. The shortlist above are all watches with a strong identity, executed in a spirit of simplicity. And it's precisely that simplicity that makes them versatile and timeless.
In my eyes, the King Seiko SPB281J1 is such a watch. I have yet to come across a situation in which it does not shine. It goes from casual to formal so effortlessly, and its rugged build means there is no need to baby it.
The King Seiko SPB281J1 is a thing of beauty
Some watches need to be handled in real life in order to be fully appreciated. Pictures and movies just do not do it justice. This goes for the King Seiko SPB281J1, for sure. Its value is, indeed, not in its caliber. It is, however, in its fit and finishing.
The angular case features sharp lines and well-executed transitions. The brushing is nice and deep like it is on more high-end watches. The hands and indices are very well polished. Looking down on your wrist, the shine is quite similar to what you may spot on a watch from Grand Seiko. Under magnification, that comparison falls apart though, as it should. From a little distance, its contrasting surfaces are quite stunning, mesmerizing even.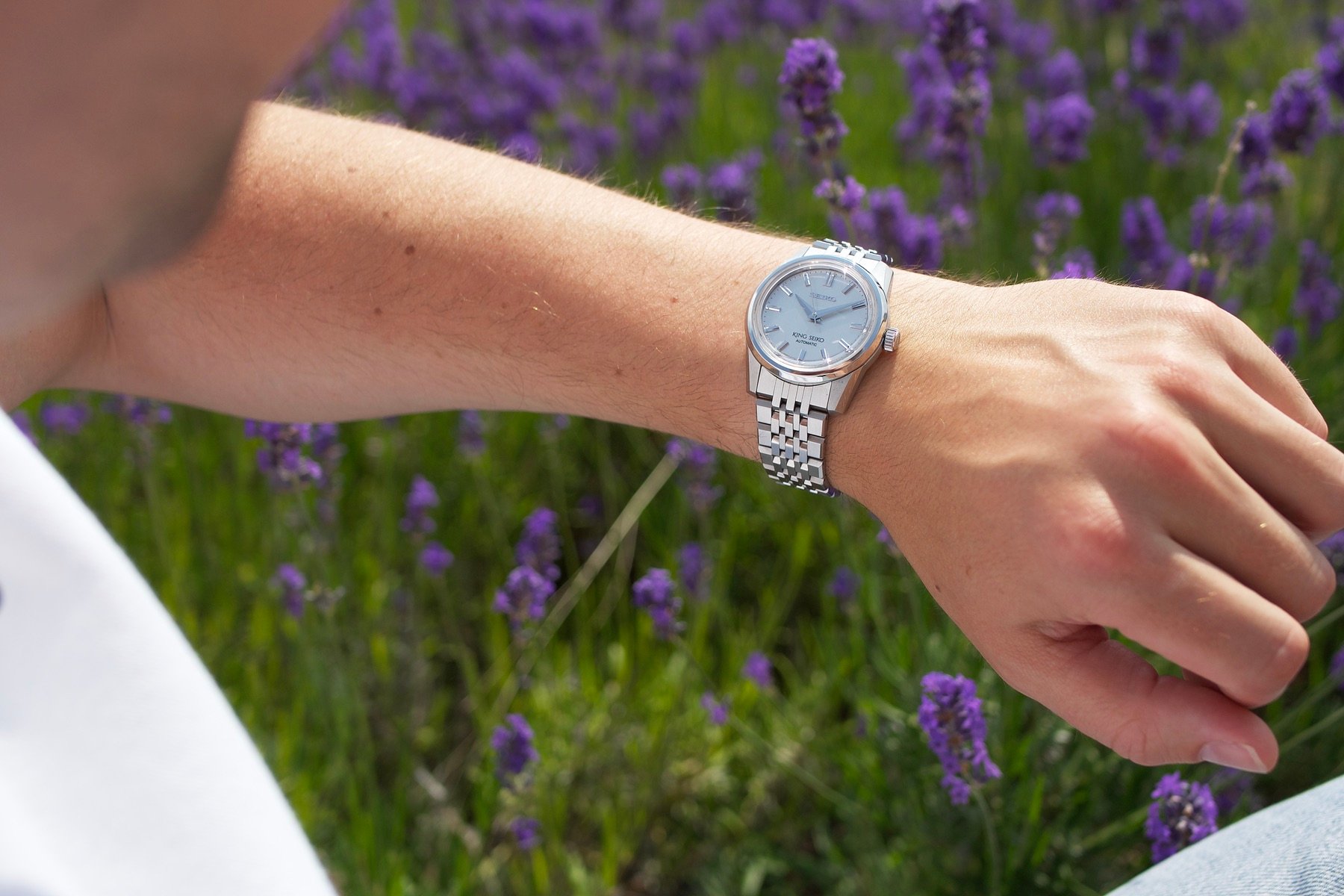 Unexpectedly, this is the watch I get the most compliments on, specifically from non-watch people. I have had people notice it and compliment me on it on several occasions. This is something I have not experienced with Rolex and Omega watches costing several times the price. And I have to admit, the angular shapes combined with the quality finishing do indeed stand out quite profoundly.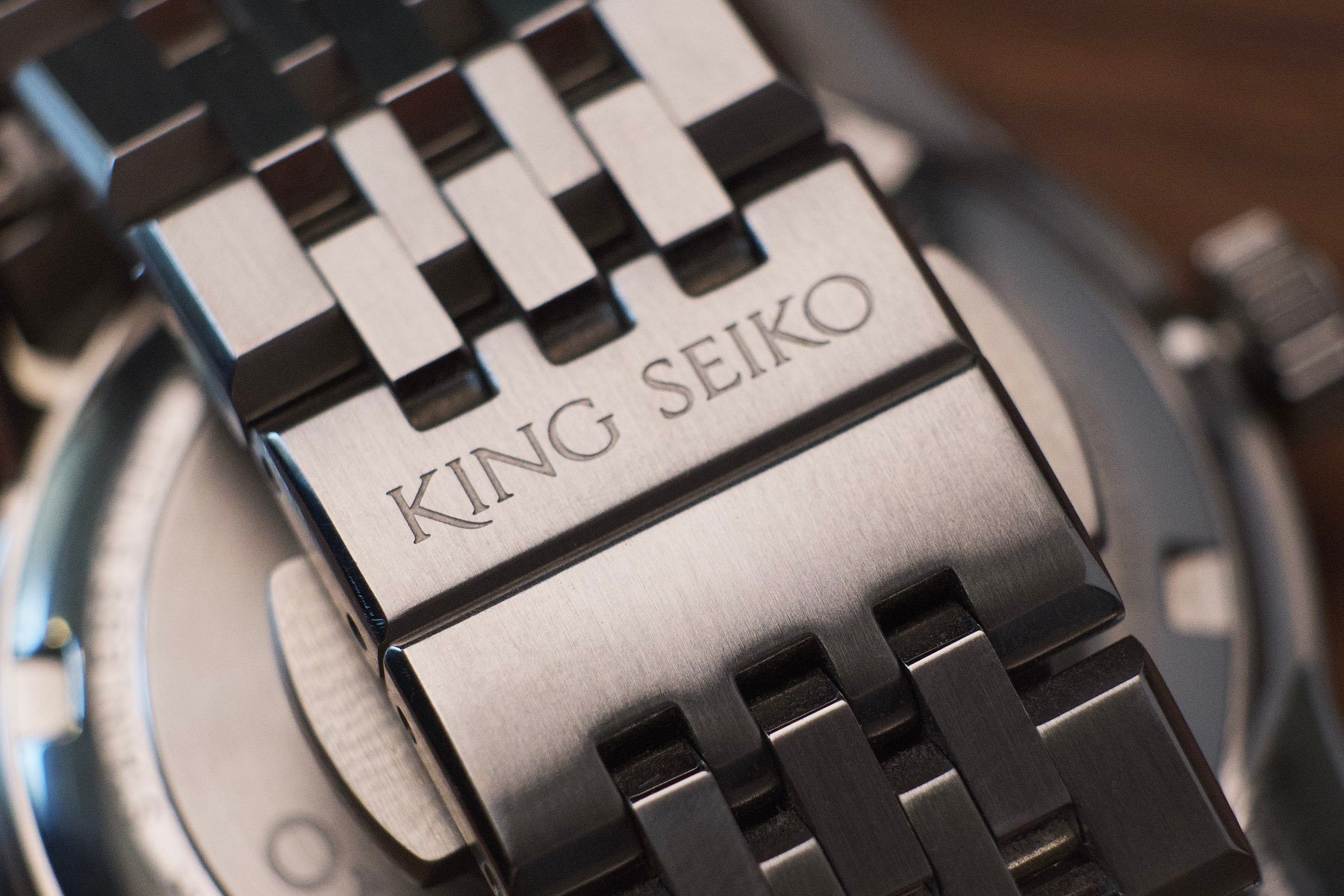 A standout dial and a standout bracelet
Two particular highlights of the King Seiko SPB281J1 are the dial and the bracelet. I opted for the vertically brushed silver dial. It reminds me of the Rolex Milgauss ref. 1019. It has a strong vintage vibe to it and is something different from your more common sunburst dials. Combined with the highly polished hands and indices, this dial is all about light play. It is a joy to behold as it changes from a dull, even gray to a vibrant, striped silver.
The bracelet is surprisingly good. With its angular design, it is a perfect aesthetic match to the watch. The bracelet has that same brutalist vibe to it that gives the King Seiko a unique character. It is also finished to the same standards, which is a must for me. The way it integrates via the super-tight end links is well done. To top it off, it has a very comfortable, supple drape. One might lament the lack of micro-adjustment. Luckily, the short links allow for pretty precise sizing, just not on the go.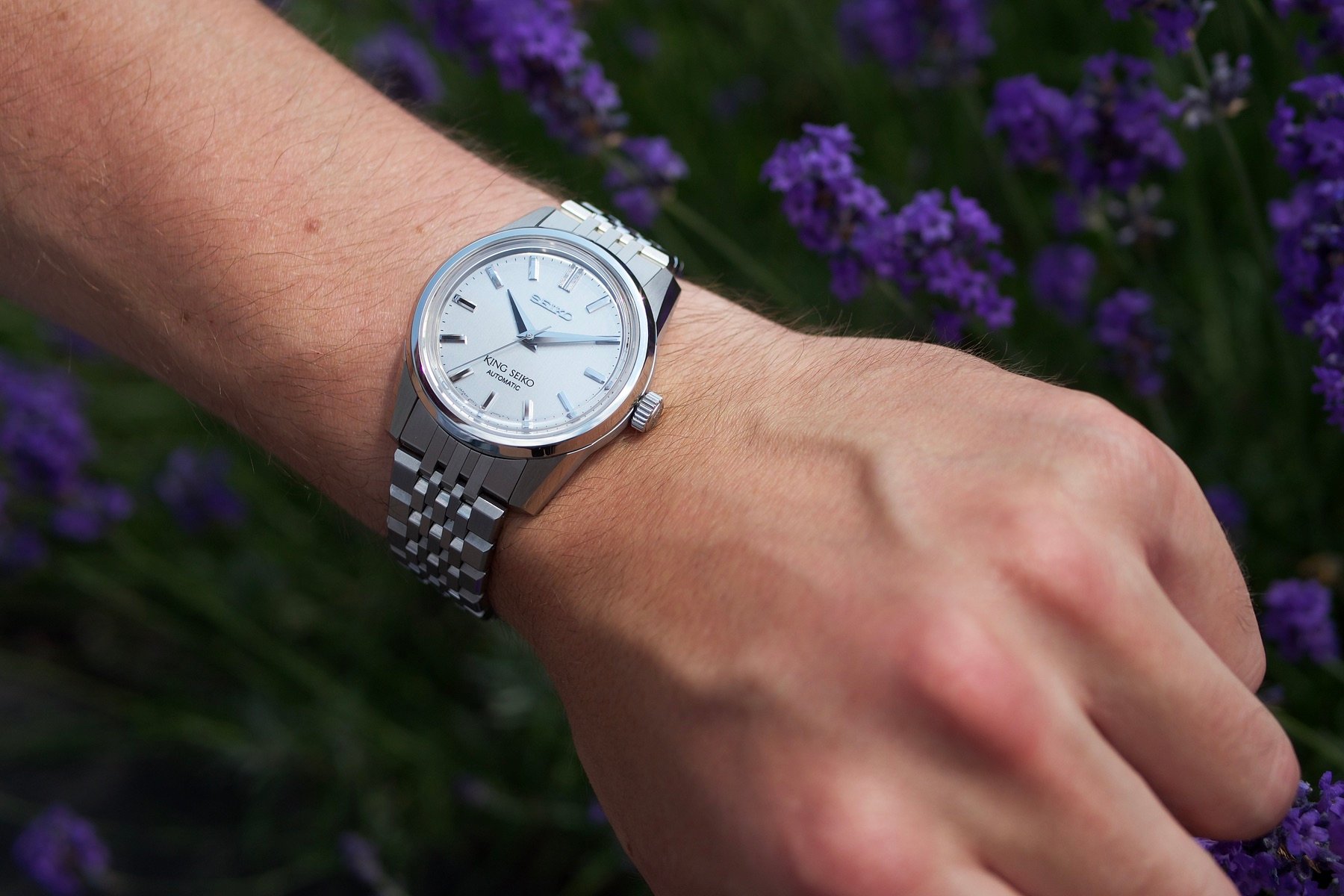 Worry-free daily wearing
Another reason I would recommend the King Seiko SPB281J1 as a great buy under €2,000 is the worry-free experience. These watches are well built. The sapphire crystal and proper water resistance combined with the modest size make for a watch that you are unlikely to damage too badly under normal use. The 6R caliber might not be impressive, but it is easy and cheap to service. This is something we tend to forget too easily when we look for more and more advanced stuff.
At the same time, this is no burglar bait either. I do not like the fact that I have to think about safety when wearing some of my other watches. No such issues here.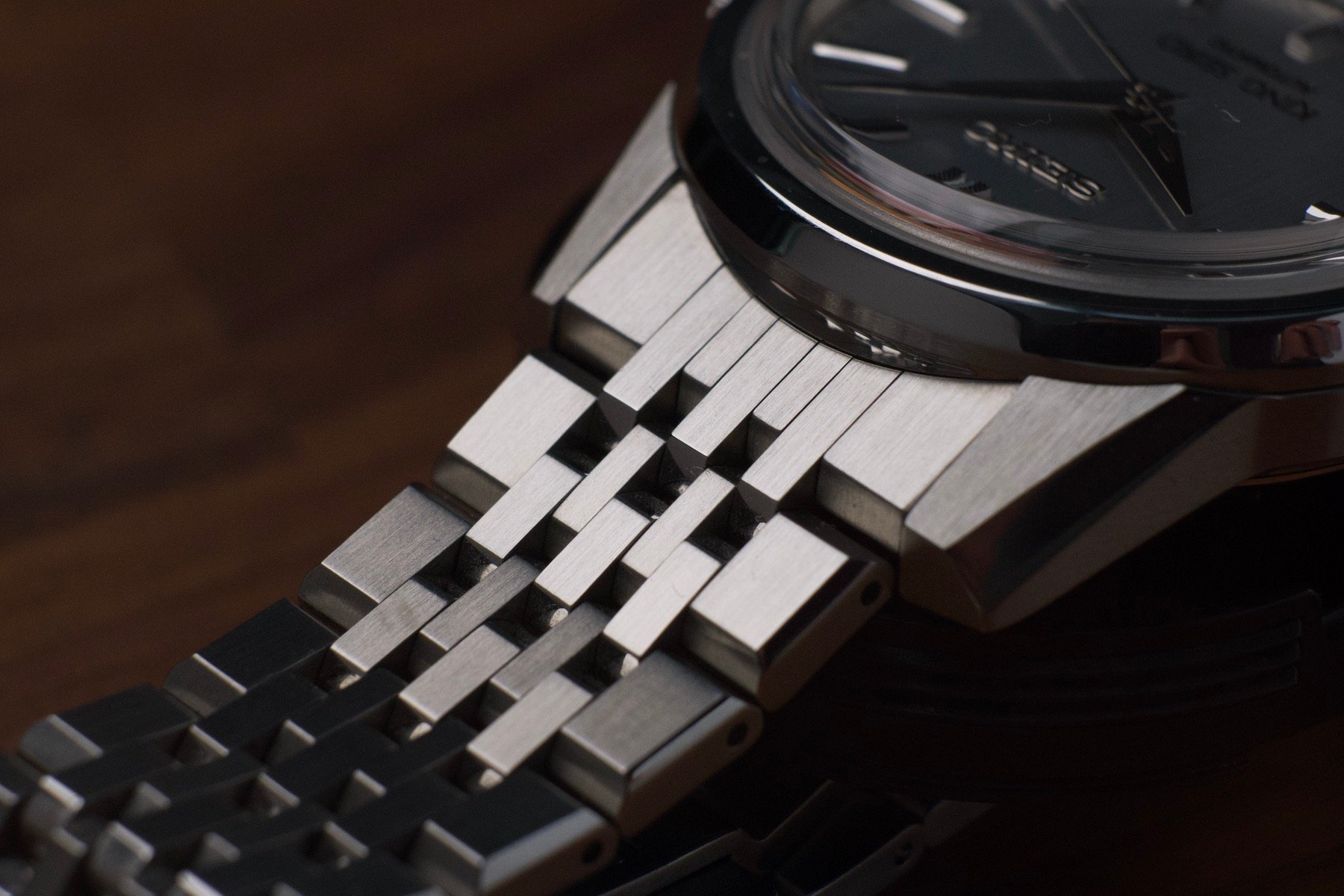 Closing thoughts on the King Seiko SPB281J1
The King Seiko SPB281J1 is easy to criticize. You may dislike the caliber, or you may wish the watch were bigger (I certainly do not; this size is sheer perfection to me). Maybe you need micro-adjustments on your bracelets. These are all fair points. Sometimes, though, it is not about the specs. It might not matter whether there are imperfections. All that matters is how a watch makes you feel. And this watch just puts a smile on my face way bigger than many watches several times the price. No wonder, then, that it gets the majority of my wrist time.
So, is there anything that I would change? Well, sure there is. Indeed, a nicer, manually-wound movement would be awesome. Although, in fairness, for an everyday watch, an automatic is pretty darn practical. I would swap the crown for a screw-down alternative. Otherwise, I just love this thing and have absolutely no issue recommending it as a sub-€2K pick.
What would be your choice be if you could spend €2,000 on one watch? Let us know in the comments.
You can also find and follow me on Instagram: @time_travelers_journal