The King Seiko Collection Debuts With Incredibly Wearable Watches
Modest dimensions and clean styling are the name of the game
Whether we're talking about Seiko or Grand Seiko, both have been on a weekly tear regarding new releases. Each week, we seem to get something. This week, it's time for something different, though, with the all-new King Seiko Collection. These watches answer a lot of asks for the purists out there with only a few questions left remaining. Let's have a look.
We've watched Seiko tap into its back catalog with serious regularity over the past four or five years. In general, I'm a fan. Yes, I'd like to continue to see a healthy mix of new designs, but I still enjoy the occasional nod to the past. With today's new King Seiko Collection, the watches take us back an incredible 57(!!) years, yet the pieces we'll discuss still look fresh.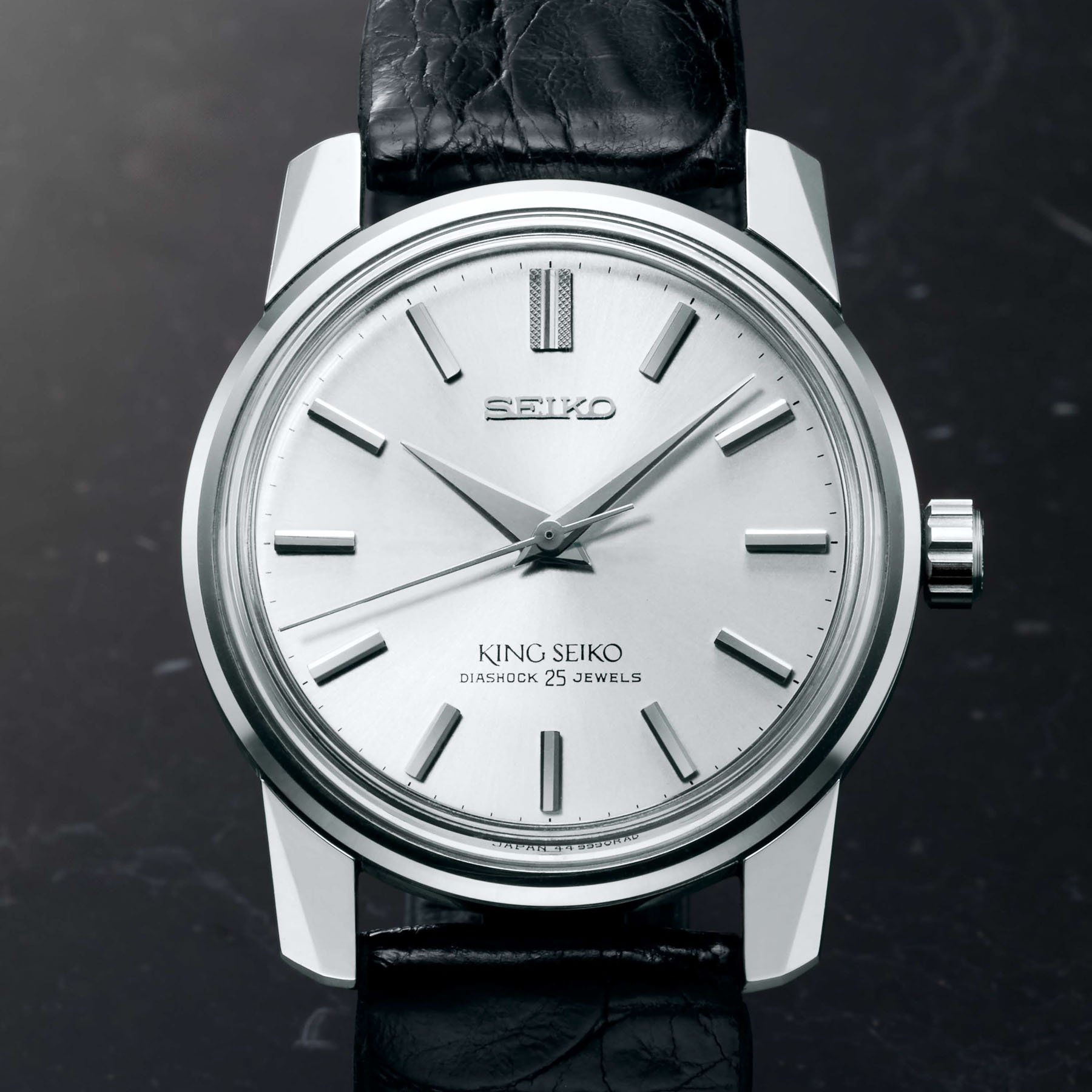 A touch of history
For those who aren't familiar with King Seiko, the story is interesting. Essentially, this sub-brand was created as a competitor to Grand Seiko. The initial difference, though, was that King Seiko came from the Daini Seiko factory while Grand Seiko came from the Suwa factory. There were some shared movements and some very similar designs, but the two were essentially competing in the beginning. Later, though, King Seiko became a clear number two even though it still made some amazing watches. Today's new King Seiko Collection isn't going anywhere near Grand Seiko, yet they still look rather nice.
The King Seiko Collection takes its inspiration from the 1965 KSK model (above). This was the second model line from the brand and, intriguingly, the same watch that served as a basis for the December 2020 limited edition SJE083. That piece, though, had a date function, used a different movement, and was doubly more expensive. Intrigued yet?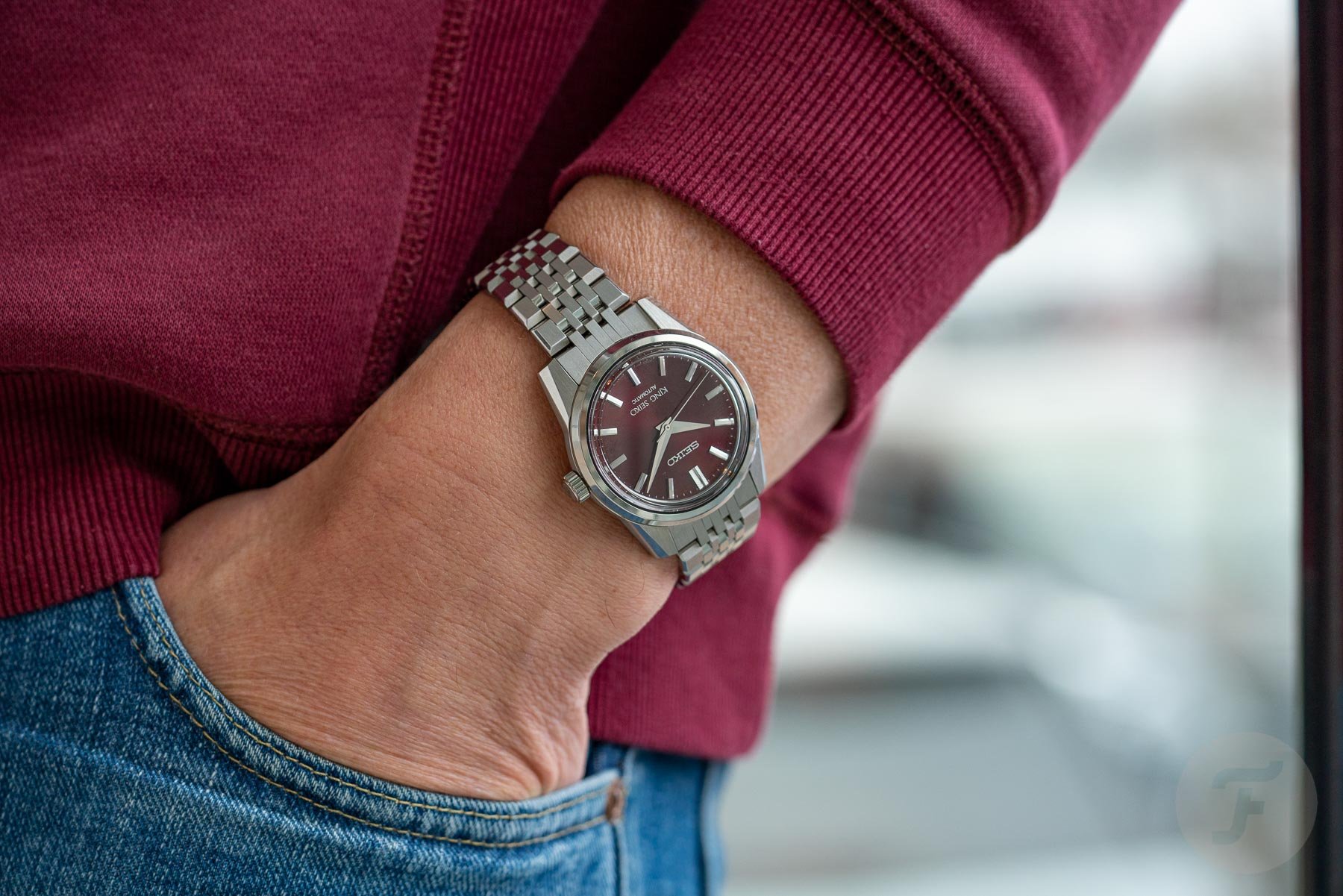 The King Seiko Collection is a perfect size
Compared to the 2020 model which came in at a hair over 38mm, the new King Seiko Collection rings in at a very "un-Seiko-like" 37mm. The hits keep on coming because the watch is only 12.1mm thick and has a fantastic lug to lug of — wait for it — 42.5mm. Ready for more? The watches use the 6R31 automatic, which has 70 hours of power reserve. Seiko provides a box sapphire crystal and an engraved screw-in case back. These details help provide a truly practical 100 meters of water resistance.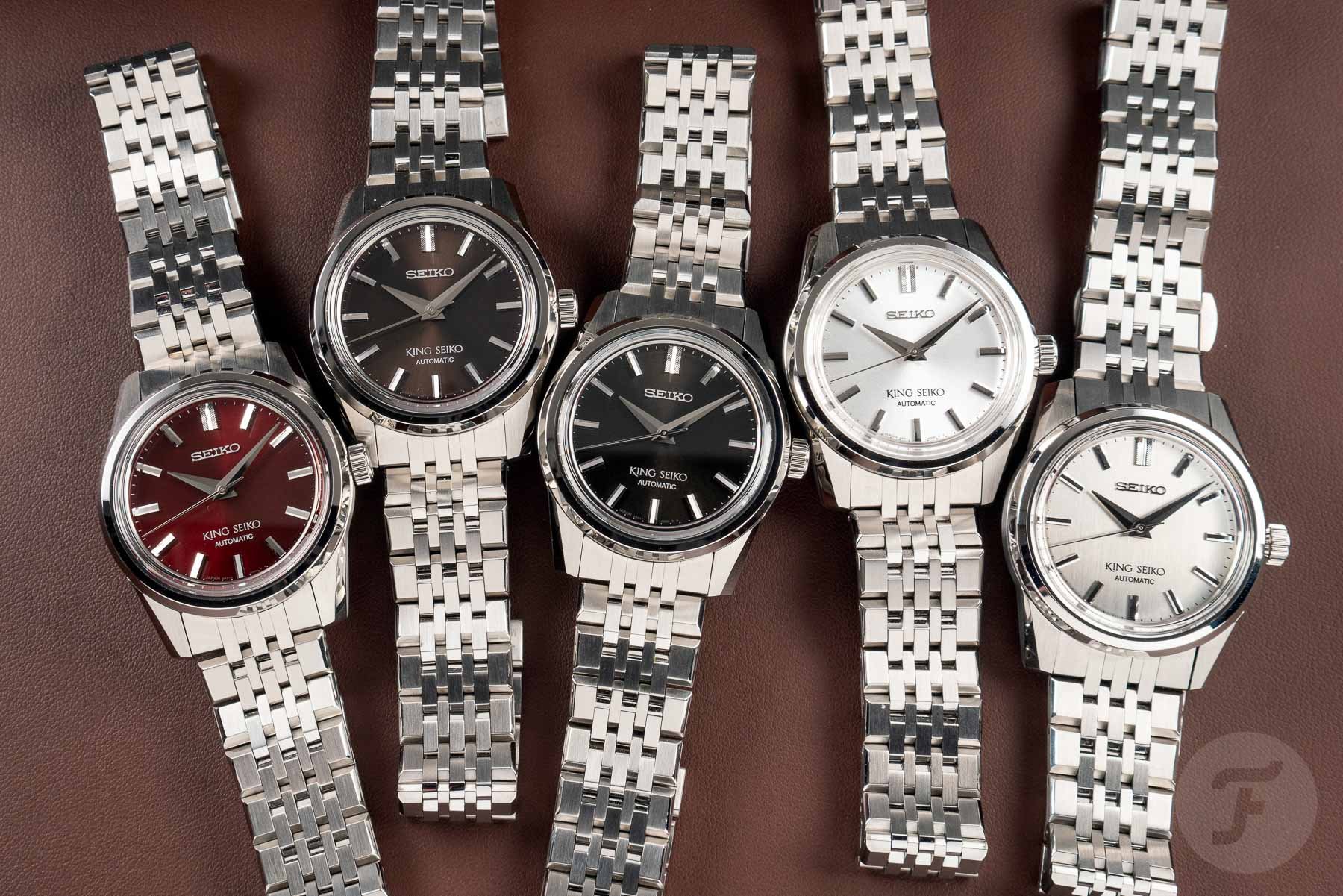 The King Seiko Collection is truly a "collection" with five different dial colors on offer. Curiously, from the renderings, two look very similar! There's the silver SPB279, which is meant to evoke the original with its sunburst dial. Then there's the very similar light gray SPB281 with its hairline dial. Charcoal gray (SPB283), brown (SPB285), and red (SPB287) models are also for sale. All will come on a 19mm bracelet and specially designed leather straps will be available.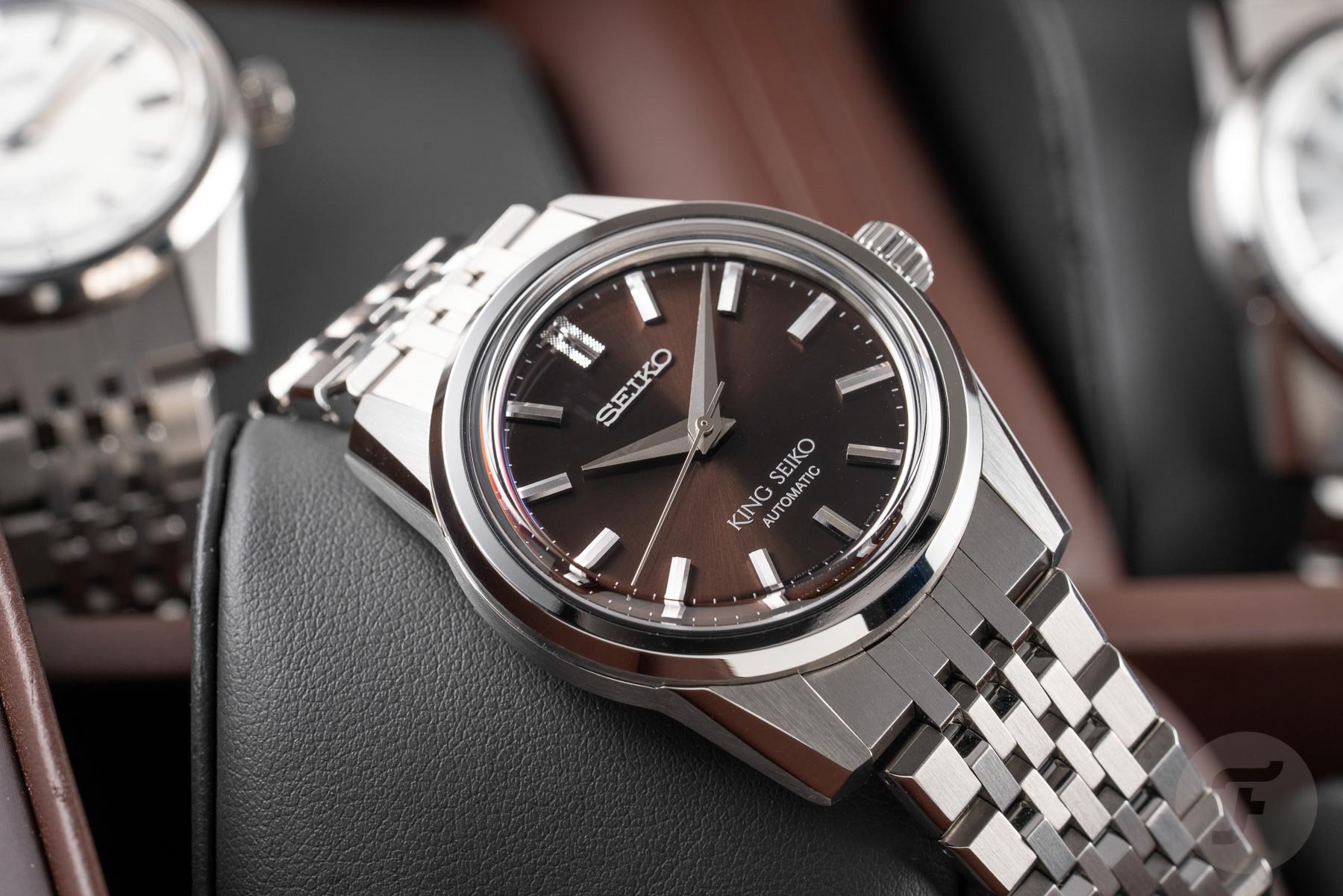 Nice details
The King Seiko Collection lineup sports some convincing details. I see some really nice brushing on the top case along with nicely chamfered lugs. That finery (at least judging by the renders) carries forth to the dial with convincing applied indexes. That bracelet? It looks nice but there isn't a whole lot of taper towards the clasp, and that's a bit unfortunate.
Also, I think that the glorious lug-to-lug measurement is understated because the end links seem to poke out with their center "links." Still, there's a lot of promise here. The original King Seiko shield makes its way to both the crown and the case back in an effort to add some more finery to these pieces.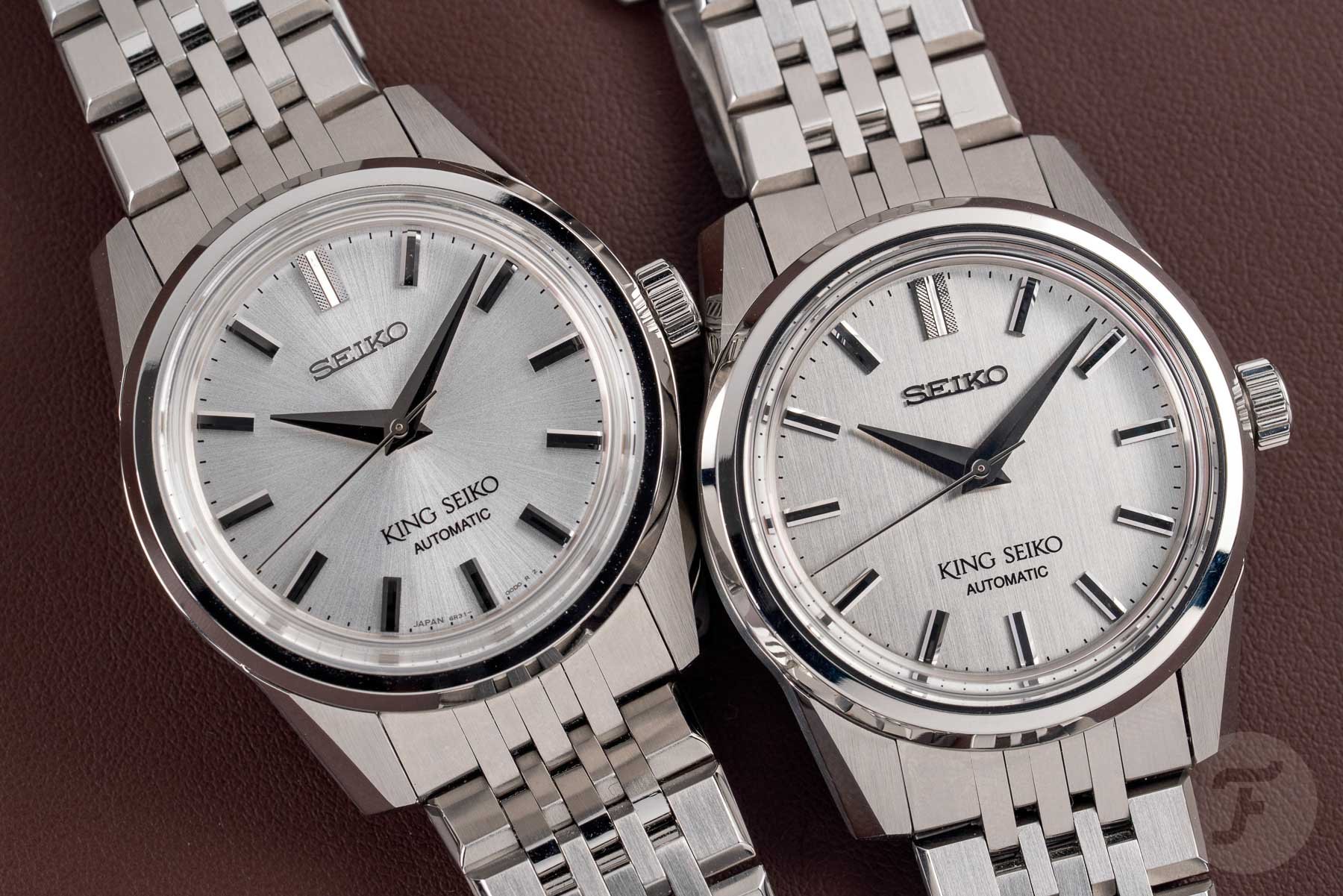 So, what do I think of the King Seiko Collection?
Seiko sent us info on the King Seiko Collection a full week prior to the embargo drop, and I think that was a really good thing. Initially, I must say that I wasn't too sure about these watches. I thought, "Uh-oh, another series of reissues." Well, in fact, they are reissues, but there's a twist. For whatever reason, over the past couple of years, I've continued to preach about the virtues of simple, comfortable watches. With these newest King Seiko models, I can't deny that they fit that bill perfectly. Aside from a lack of lume, these are lovely do-anything watches. They're certainly dressy enough for almost anything and, yet, they're robust enough for almost any activity. In a lot of ways, they actually remind me of a lower-cost Grand Seiko SBGW235 that Gerard owns. That, if you're wondering, is seriously high praise.
Do I have any minor concerns? Of course, I do…
The King Seiko Collection is a tad curious. In a way, it's sort of like showing up for a dinner reservation and someone already checked in under your name. Specifically, I am referring to the Presage collection. So we asked Seiko about the positioning of KS and Presage, and they responded:
The new King Seiko collection demonstrates the Seiko brand's ability to create beautifully designed and finished mechanical watches, just as the original collection did when it was born in 1961. The watches are perfect for daily use including business settings and have a traditional appeal. The Presage collection also demonstrates our high mechanical watchmaking skills, but its uniqueness is in the way its design is inspired more so by Japanese tradition and craftwork with a modern fresh touch. We believe both collections offer a uniqueness that will resonate with a wide group of mechanical watch fans.
I guess I should be happy about more choices. If we move onto some minor qualms, I do have a couple. Firstly, and this isn't a deal-breaker, but I find the "Automatic" script on the dial a bit generic when compared to the rest of the font. I also wonder if it's necessary at all. Perhaps something more ornate like a jewel count would be more appropriate.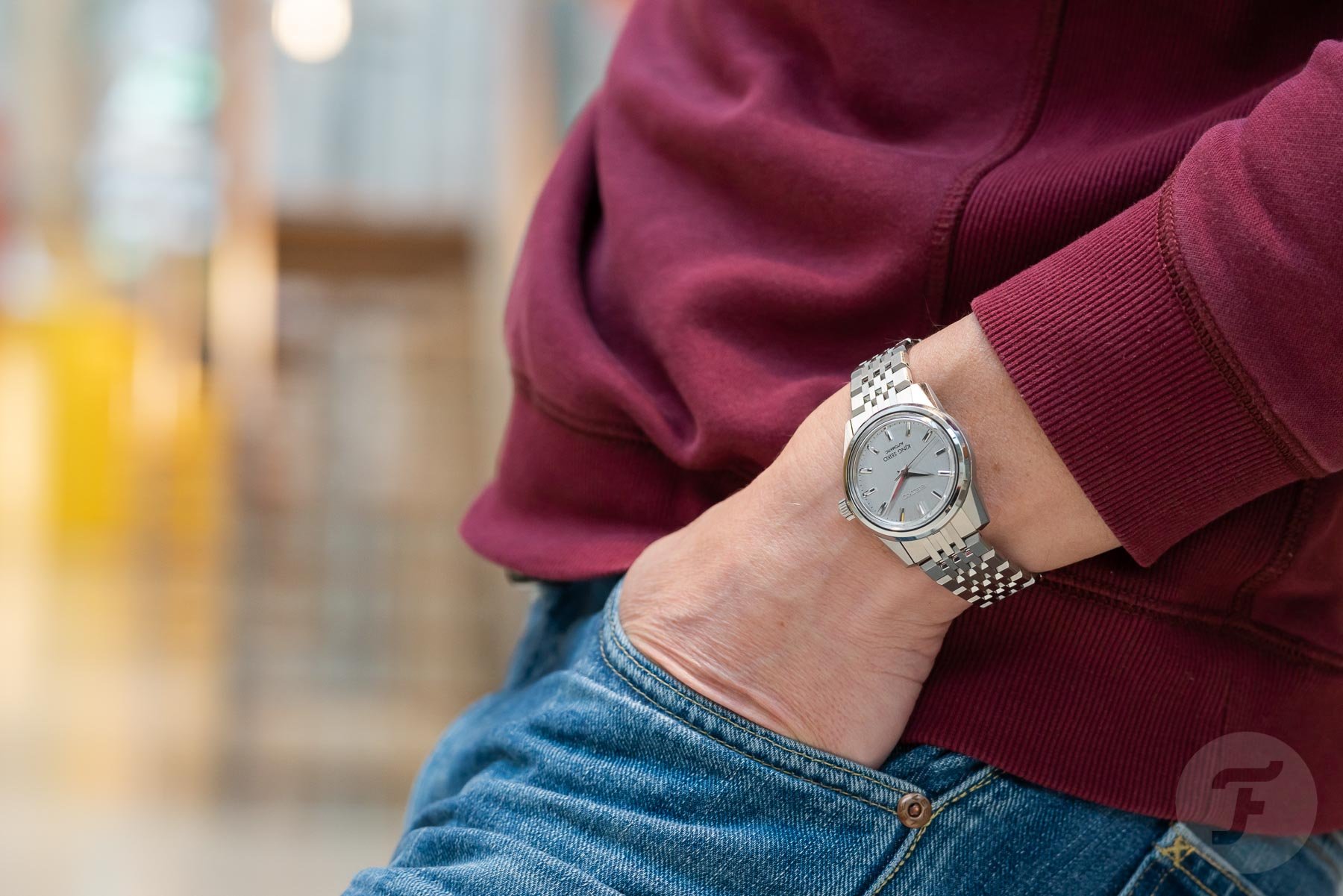 Next, on the movement front, I'm happy that Seiko chose to eschew a date function, but I would have loved a manual wind version of this movement instead. I guess that wouldn't move as much metal, but it would be far more in keeping with the original KSK. So, why did Seiko decide to work with its caliber 6R31? For starters, the dimensions of the 6R31 movement enabled Seiko to keep the dimensions of the King Seiko very close to the original 1965 KSK. Caliber 6R31, being without a date window, also helped to create a dial surface that captured the feel of the original. Last but not least, it does offer 70 hours of power reserve.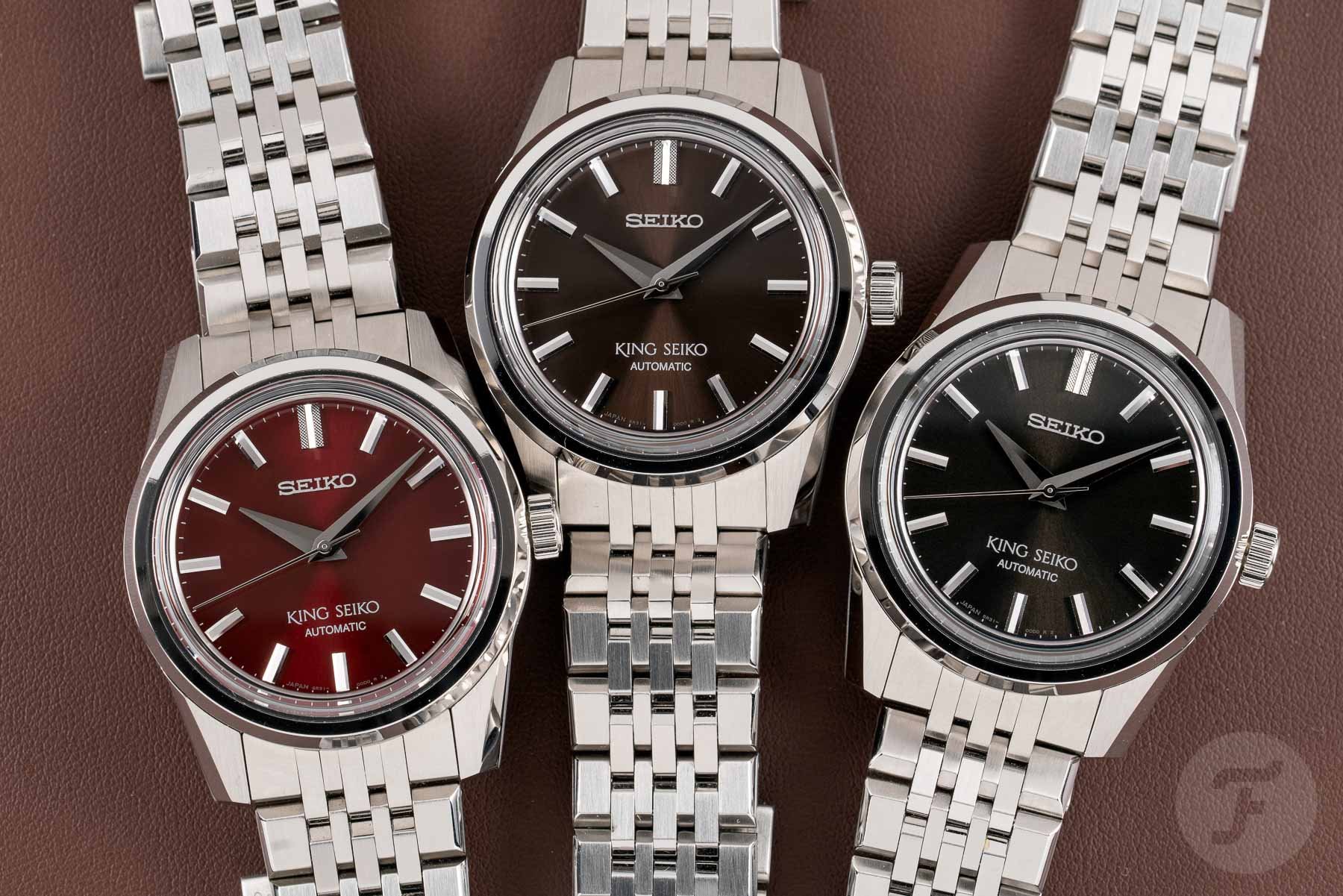 Final thoughts and pricing
The King Seiko Collection will be available beginning this February and will retail for €1,700. Honestly, I think that's approachable given what I see here. These should prove to be gems on the wrist — we already have a full hands-on article in the pipeline — and as I said, the finishing looks really nice. Yes, I'd love to see some little mechanical steps more in the direction of the original King Seiko, but all in all, I like these watches a lot. Well done, Seiko, and thanks for bringing us something that's truly wearable.
Watch specifications
Model
King Seiko Collection
Reference
Silver (SPB279), Light Gray (SPB281), Charcoal gray (SPB283), Brown (SPB285) Red (SPB287)
Case Material
Stainless Steel
Case Dimensions
37mm Diameter, 42.5mm Lug to Lug, 12.1mm Thickness, 19mm Lug Width
Crystal
Boxed sapphire with anti-reflective coating
Movement
Seiko automatic 6R31, 24 jewels, 21,600 vph, 70 hours power reserve
Water Resistance
100 meters
Strap
Steel bracelet, leather straps with pin buckles available for order
Functions
Time (HH:MM:SS)
Special Note(s)
Available February 2022