The King Is Back! – Introducing The King Seiko KSK SJE083
King Seiko vs Grand Seiko once more?
Unthinkable today, but in the 1960s, Seiko had two of its own factories competing with each other to create the best possible watch. These two factories were Suwa Seikosha and Daini Seikosha. At Suwa Seikosha, the Grand Seiko was created in 1960. A year later, Daini Seikosha came up with the first King Seiko. The competition between these two collections went on till the 1970s.
We went quite in-depth about King Seiko in this and this article. And yes, we are fans of those vintage King Seiko watches. You can pick them up cheap (search for the King Seiko 44-9990) from local market places and eBay, for example. But those days might be over starting today, as Seiko introduces the King Seiko KSK SJE083. A homage to those awesome King Seiko models, and the 1965 KSK model in particular.
King Seiko KSK SJE083
When King Seiko was in production in the 1960s and early 1970s, it competed with Grand Seiko. Both collections were discontinued in the mid-1970s and only Grand Seiko was brought back to life in 1988. King Seiko was kept in a deep sleep, it seems. Today, Seiko announced the rebirth of the King Seiko KSK. Not another sub-brand of Seiko, but only one watch, to pay homage to those beautiful King Seiko watches from the 1960s.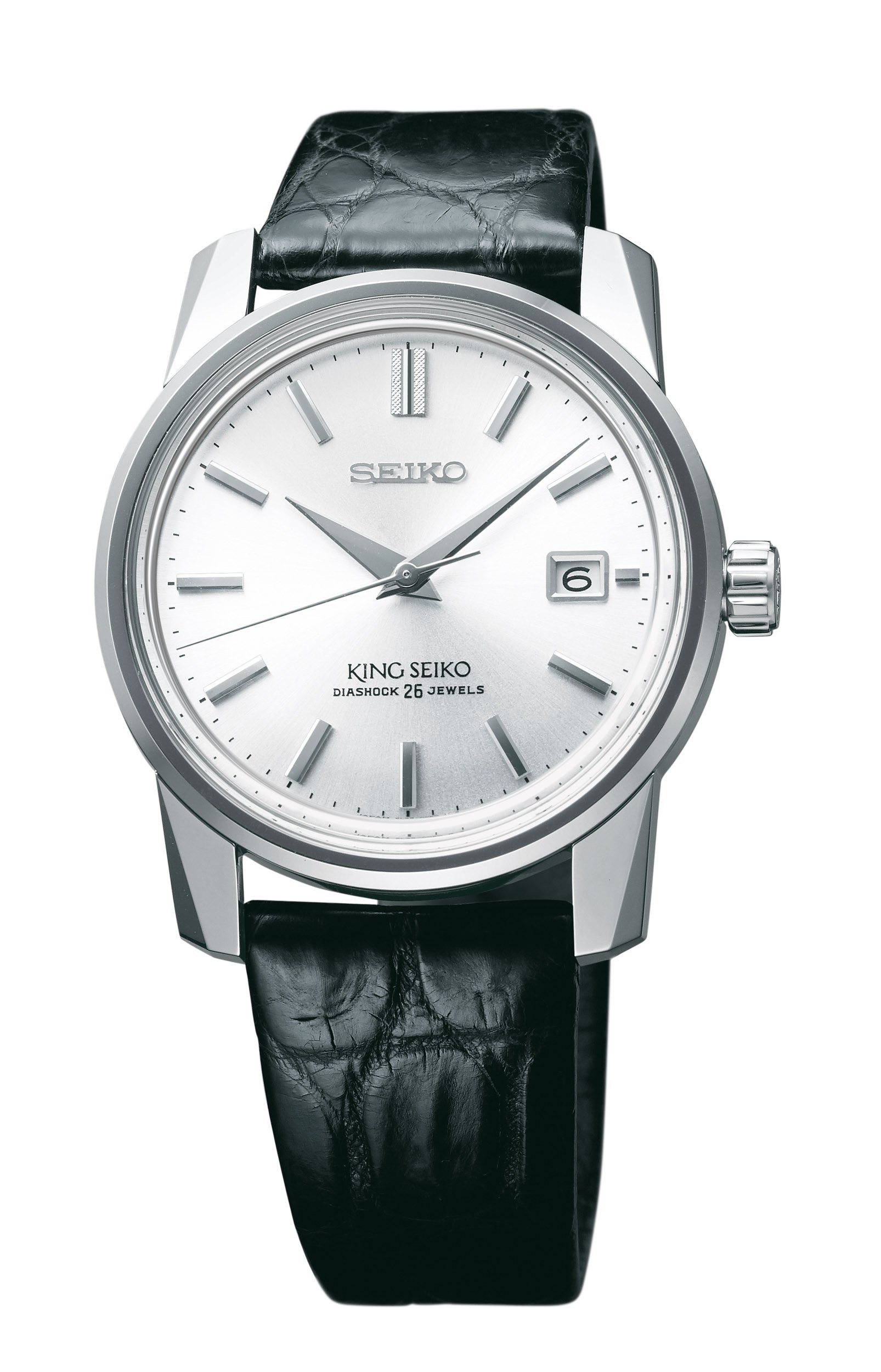 The King Seiko KSK SJE083 will come on a crocodile strap with the typical "Seiko" signed buckle. In the 1960s, Seiko used "KS" signed buckles. I would have loved them to use that here as well and with 3000 pieces, it should have been possible to do that I think.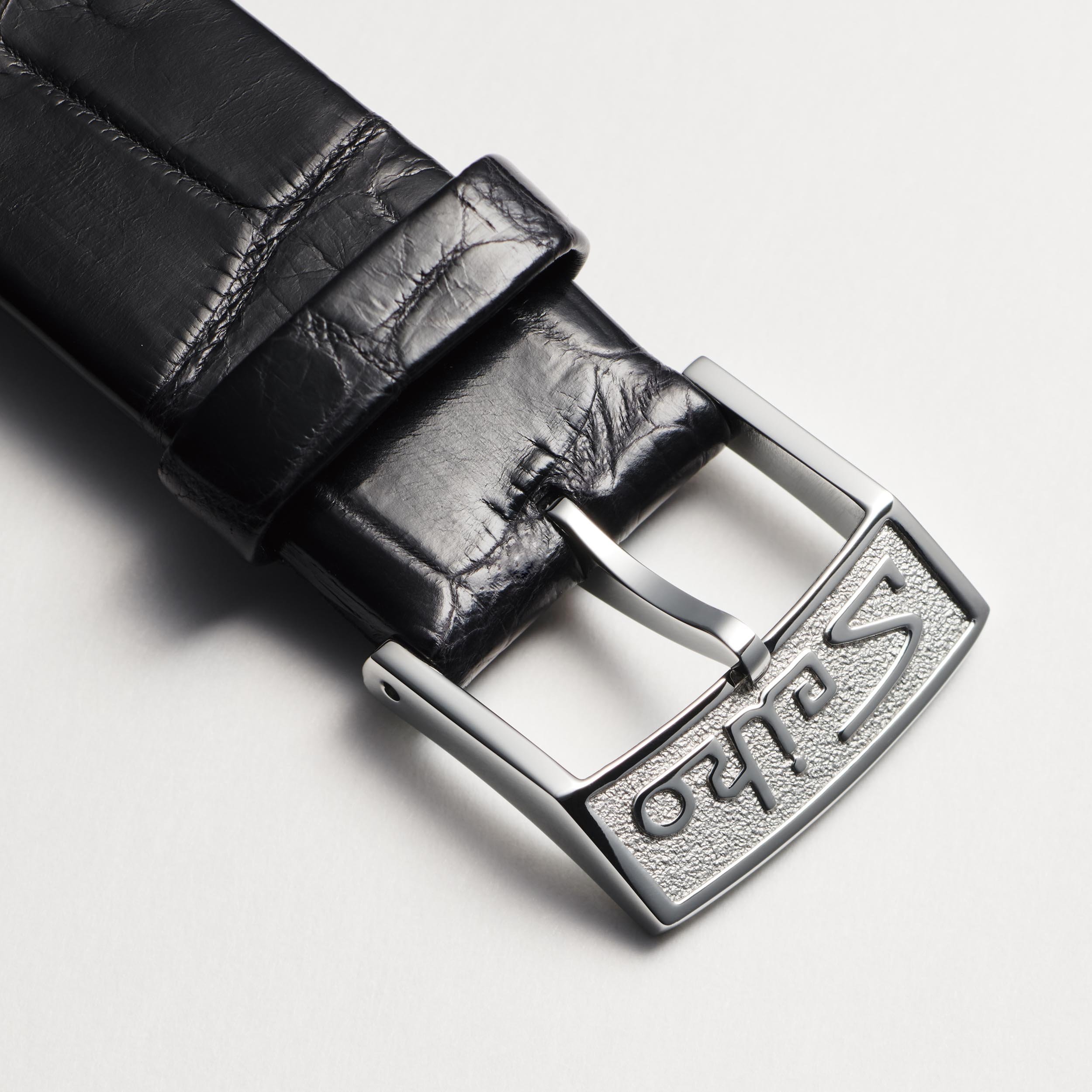 High Detail Density
Just like Seiko's previous tributes, the Japanese manufacturer has a great eye for detail. In this case, the King Seiko KSK SJE083 is very true to the original King Seiko from 1965. The beautifully polished hour markers, the little motif on the 12 o'clock hour marker, the dauphine hands with polished facets, the writing on the dial, and the case shape, all comes very close to the original. On the case back, you will find a gold medallion that was also on the original KS models.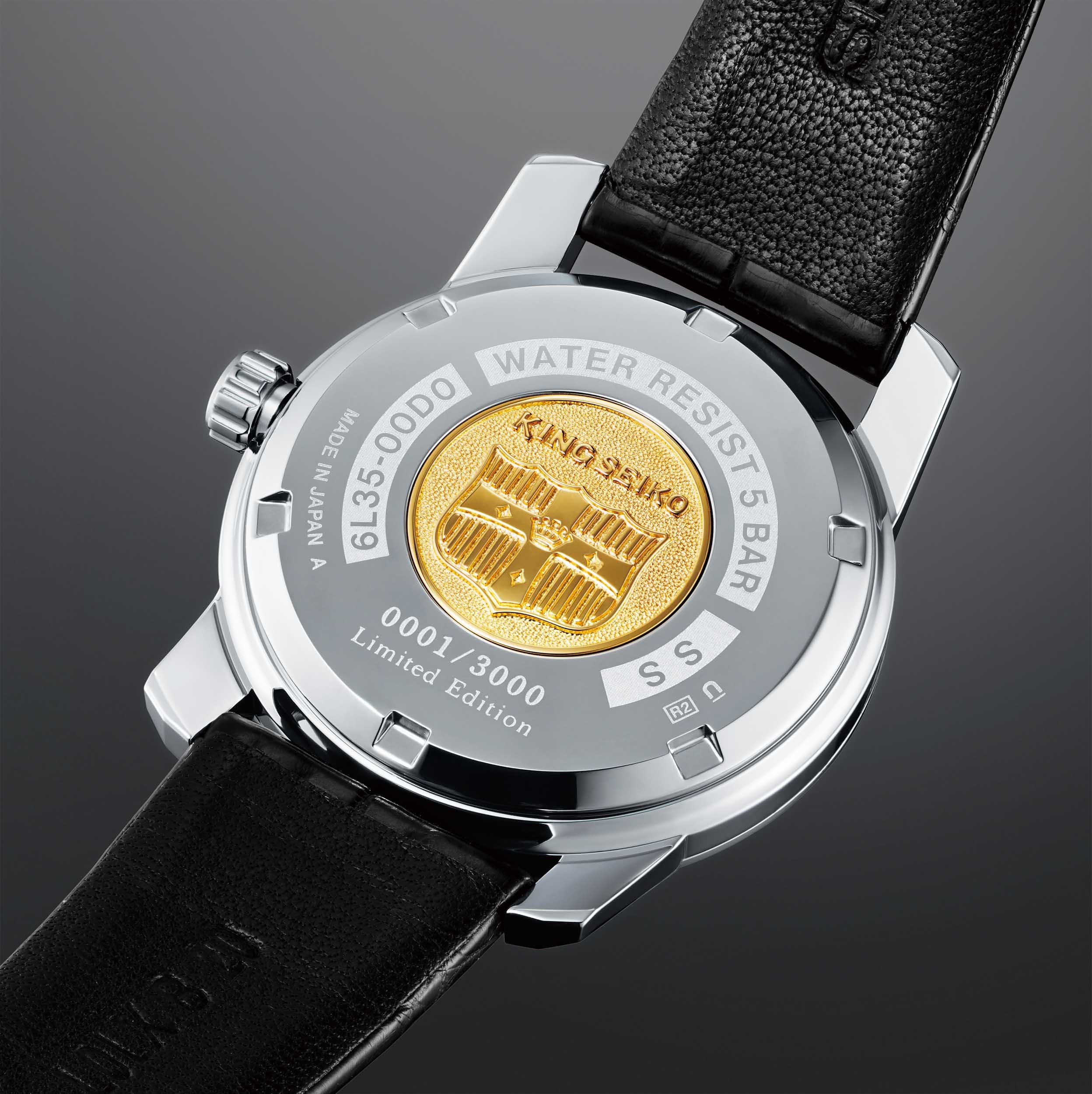 Caliber 6L35
As the case back already revealed, this watch has caliber 6L35 inside. This movement was introduced two years ago, and can also be found in the Presage collection, for example. It is a slim (3.7mm thick) self-winding movement ticking at 28800 vibrations per hour. The power reserve of the Seiko 6L35 movement is 45 hours. Interesting to note is that this movement has 26 jewels, not 25 jewels. So the reference on the dial is slightly different from the original one (25 jewels). The use of the 6L35 also puts it out of the competition with Grand Seiko. It is a great movement and a beautiful watch, but this watch isn't aimed to be a resurrected King Seiko versus Grand Seiko competition but just a beautiful homage.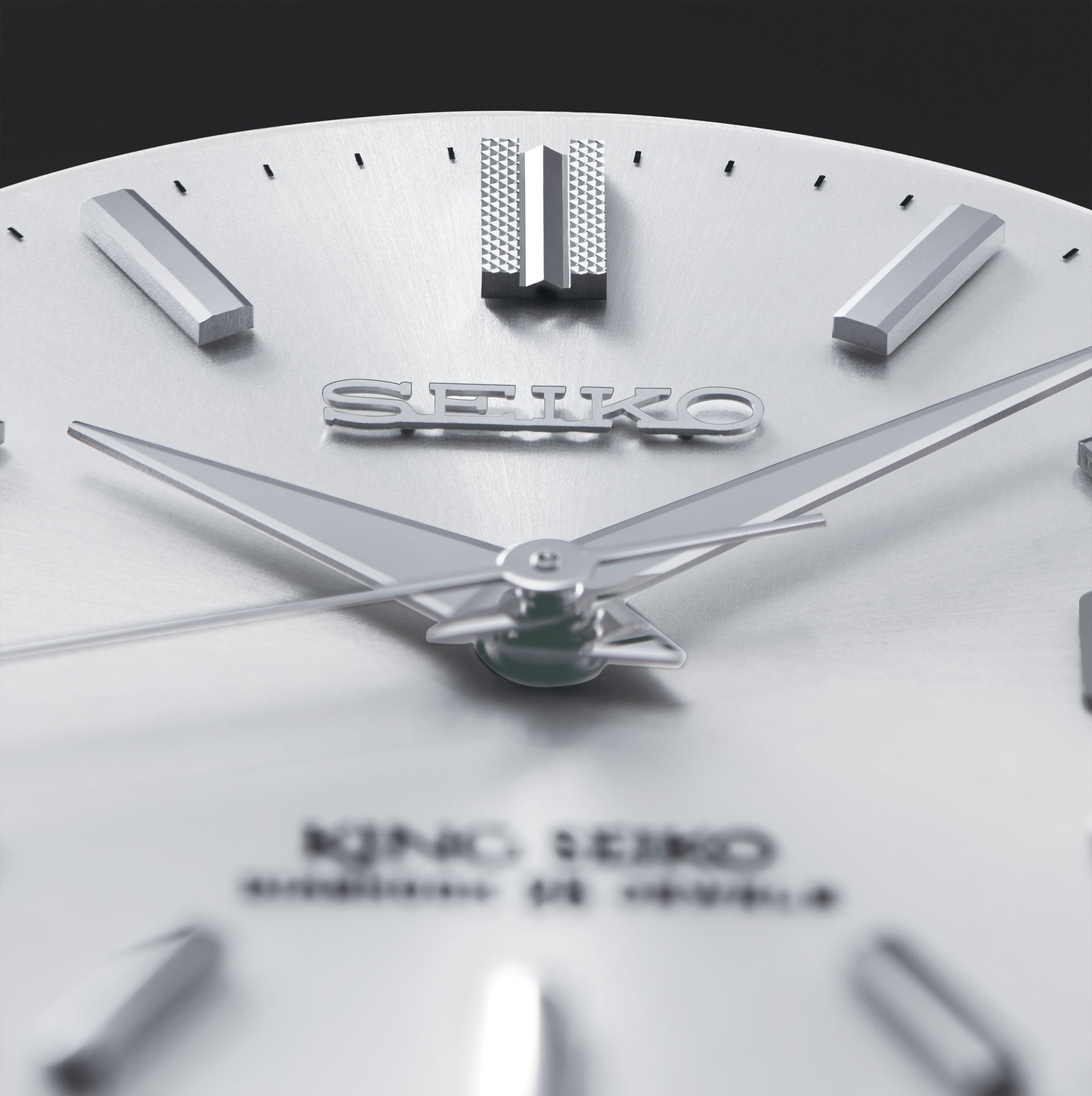 Where the original King Seiko 44-9990 measures almost 37mm in diameter, this re-edition King Seiko KSK SJE083 has a diameter of 38.1mm and a thickness of 11.4mm. Seiko will deliver the King Seiko KSK SJE083 to the market in January 2021 and it is a limited edition of 3000 pieces. The price is €3400.
More information via Seiko online.
Watch specifications
Case Material
Stainless steel
Case Dimensions
Diameter: 38.1mm, Thickness: 11.4mm
Case Back
Stainless steel with gold medallion
Movement
Caliber 6L35, self-winding movement, ticking speed: 28800vph (4Hz), Power Reserve: 45 hours, Jewels: 26
Water Resistance
50 meters
Strap
Black crocodile with tang type buckle
Functions
Hours, minutes, seconds
Price
€3400 (including VAT)
Special Note(s)
Limited to 3000 pieces only.