Book Recommendation: A Moon Watch Story
A book written by the authors of Moonwatch Only
It is Moonwatch Weekend here on Fratello, and at several other places, as it was exactly 50 years ago that Armstrong and Aldrin set foot on the Moon. Accompanied by the Speedmaster Professional.
We usually try to keep our Moonwatch enthusiast for a Tuesday, but we feel we're allowed to do so this weekend as well.
From the authors of the book Moonwatch Only, you will now also find this smaller hardcover book called 'A Moon Watch Story'. It is not an addition to Moonwatch Only (we reviewed the 2nd edition here), but an alternative for those who don't want to shill out €250 (or more, since it is officially out of print and prices rapidly increased for a copy on eBay and elsewhere). And although I wholeheartedly suggest you find a copy of Moonwatch Only when you're serious about buying a vintage Speedmaster or collecting them, this smaller 'A Moon Watch Story' is a beautiful addition for your bookshelf. Especially when you collect everything there's to collect around Speedmasters, you will want this as well.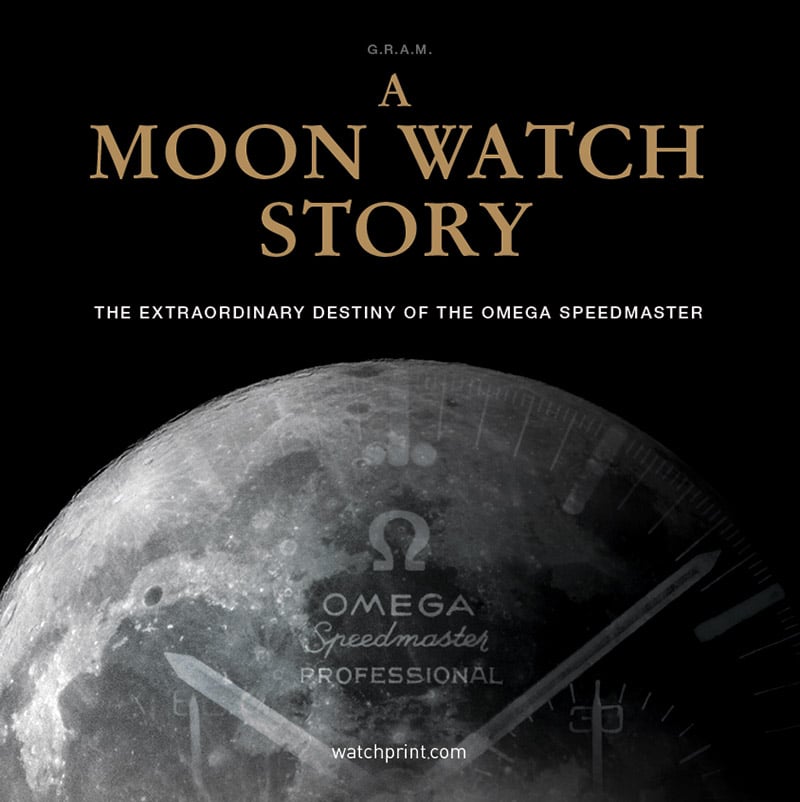 A Moon Watch Story
So, what's good about it? Well, the price of 49 Euro for starters. This small book contains the basics around the Speedmaster chronograph in general, chronological order of all space missions and which Speedmaster watch was involved and last but not least, an overview of the evolution of the Speedmaster from 1957 till today. It doesn't add any depth if you already have the Moonwatch Only book, but it surely is an easy book to grab and look things up. It can also be seen as an introduction to the Speedmaster and its space program connection.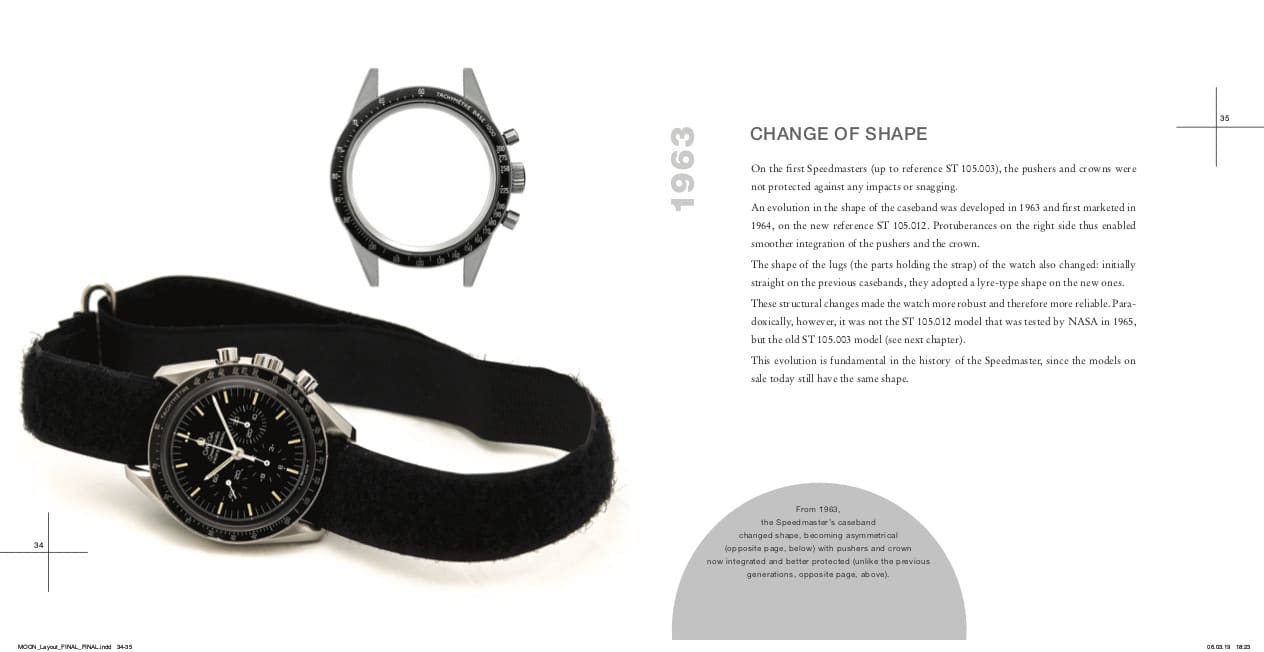 The book contains 224 pages and 276 illustrations. All relevant. It is a short but packed buckled of information that's easy to keep in the office or with you, when travelling. Perhaps in combination with their iBook of Moonwatch Only, a great alternative to the more expensive Moonwatch Only book.
The 'Conquest of Space' section, where the history with NASA is discussed as well as the overview of missions and their corresponding Speedmaster references, is my absolute favourite of the book. I feel that the overview of models is also something you will find in the iBook, but it is a nice addition. The 'Conquest of Space' is something that you can read in your comfy chair with your favourite drink. The information can also be found in the Moonwatch Only book, but I found it difficult to read that book in my comfy chair due to its weight. It is always placed on my desk or dining table when I need to look something up or what to read something.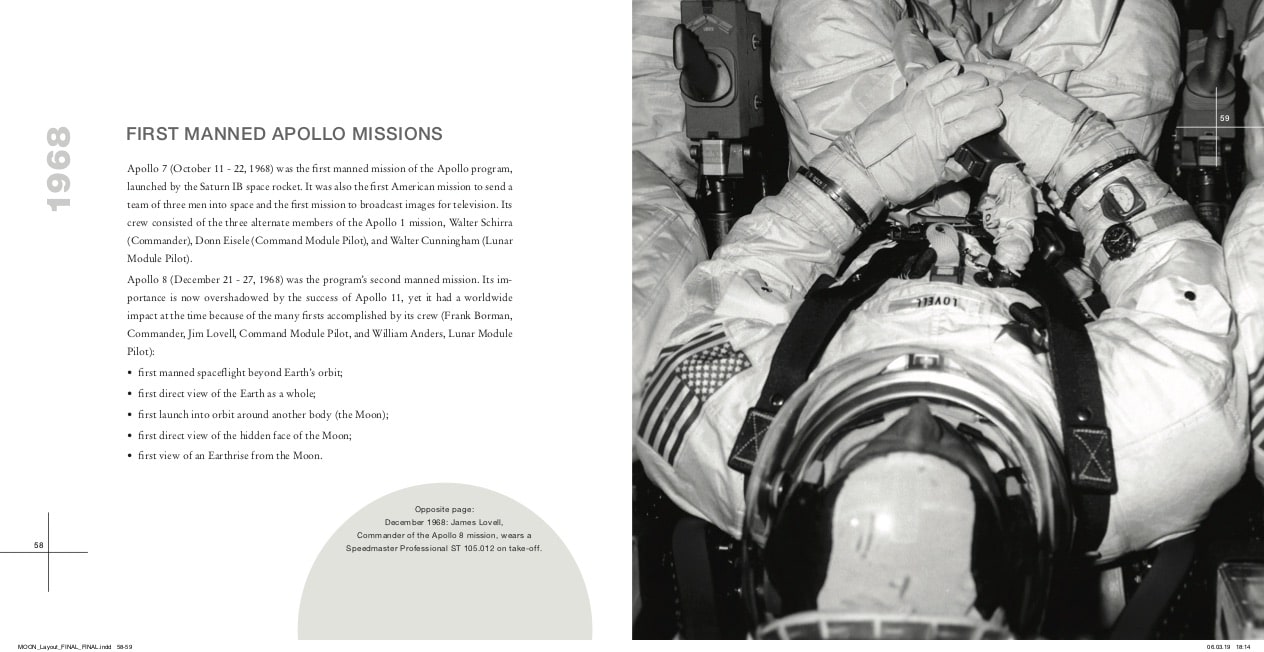 The 'Evolving Models' section, where the authors give a walk-through of all significant and important Speedmaster variations is a nice-to-have feature of the book. The information is stripped down to the bare minimum, but at least you have the vital information at hand. If you want to have more details, you can refer to their iBook, buy Moonwatch Only, or search for the reference here on Fratello, of course.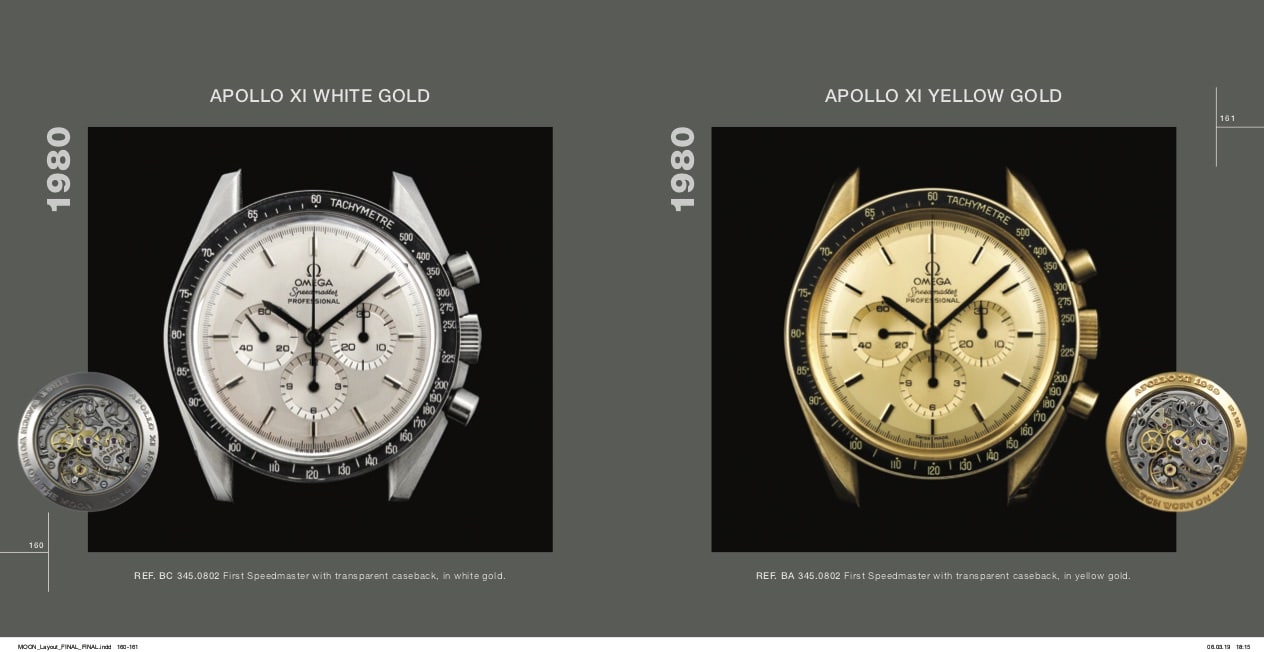 Unless you have Moonwatch Only and that's all you need basically, this book might not be for you. If you love everything Speedmaster, make sure to put in your order. If you don't have the Moonwatch Only book or their iBook and want to have an excellent and easy read on the Moonwatch, this 49 Euro book is a no-brainer.