Book Review: Hands Of Time By Rebecca Struthers — 260 Pages Of Perception-Changing Inspiration
A truly captivating read with a deeper meaning
Rebecca and Craig Struthers are well known for restoration work and their British take on bespoke watchmaking in precious metals. I've been aware of their Tailor-Made range of wristwatches for a while, especially The Kingsley. It's a watch that has the power to take us back to the rich past of British watchmaking in the 18th and 19th centuries, a different age long before the Swiss dominance of today's market. But this story is not about watches per se. Rather, it takes a deeper look at timekeeping itself through the book Hands of Time: A Watchmaker's History Of Time.
Besides the small output of beautiful, bespoke watches, Rebecca is a scholar at heart and a naturally gifted author. When I received the Hands of Time book, I had just embarked on a great collection of Japanese short stories, but that's still lying unfinished on my bedside table. Even if I'm not one for non-fiction, preferring the zen calm of a quiet Murakami novel, this book got to me on many levels. I also had a chat with Rebecca herself about what sparked the idea and about Struthers Watchmakers.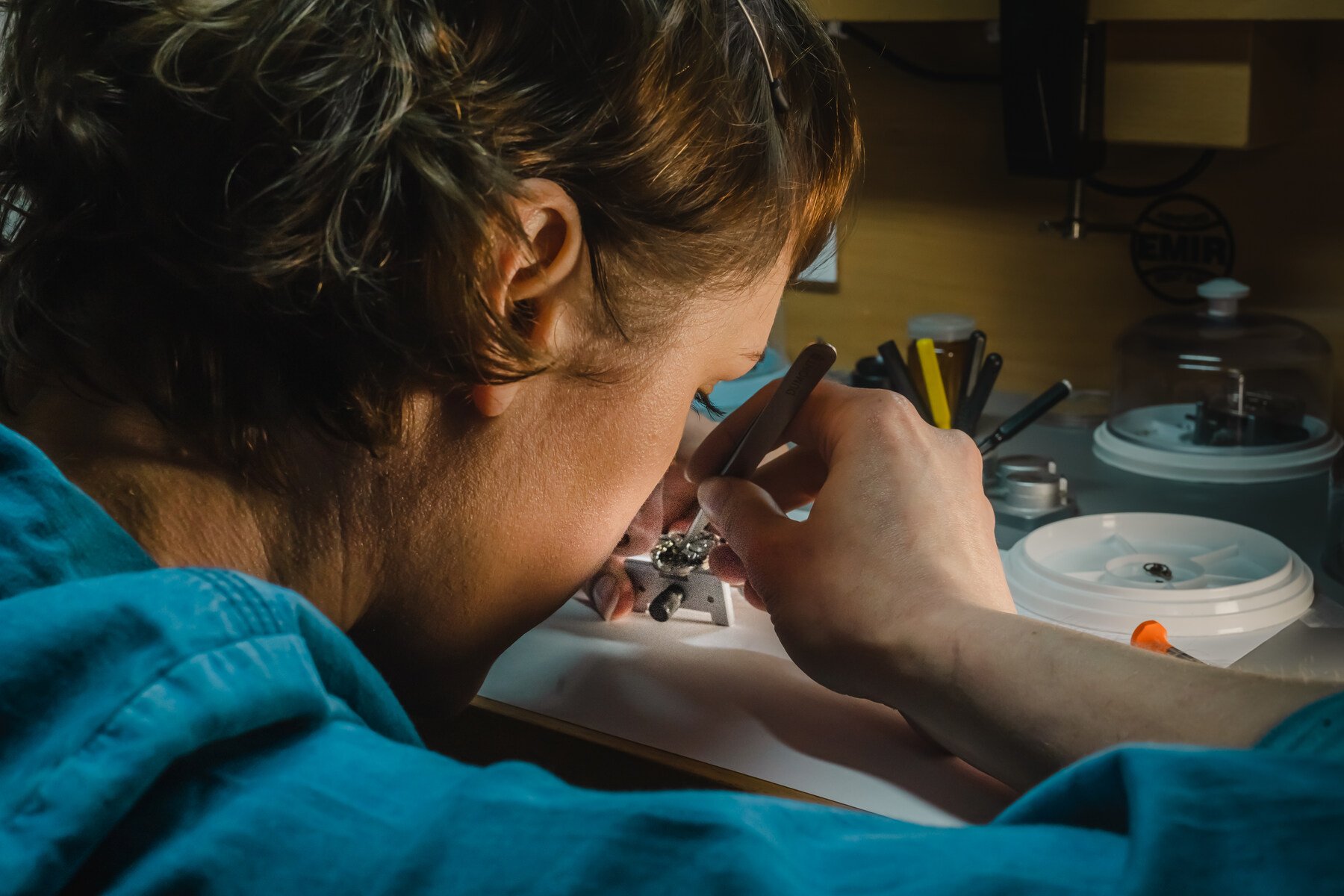 The smell of hand-crafted horology
The start of the book immerses the reader into the atmosphere of a small watchmaking atelier, with the Strutherses' Birmingham workshop coming to life through the first pages. Rebecca makes the reader feel welcome, a part of their watchmaking family even, right down to the sounds and smells of the business. Through their use of mechanical lathes and reworked antique machines, the feeling is one of a quiet, early 20th century. Refreshingly free of CAD and CNC manufacturing, their work is intensely personal and time consuming. The reader can almost smell the aroma of lathe oil from one of their name-given machines (like the antique German Helga), described by Rebecca as that of a tomato vine. Did it make me want to go back in time to school myself as a watchmaker? You bet.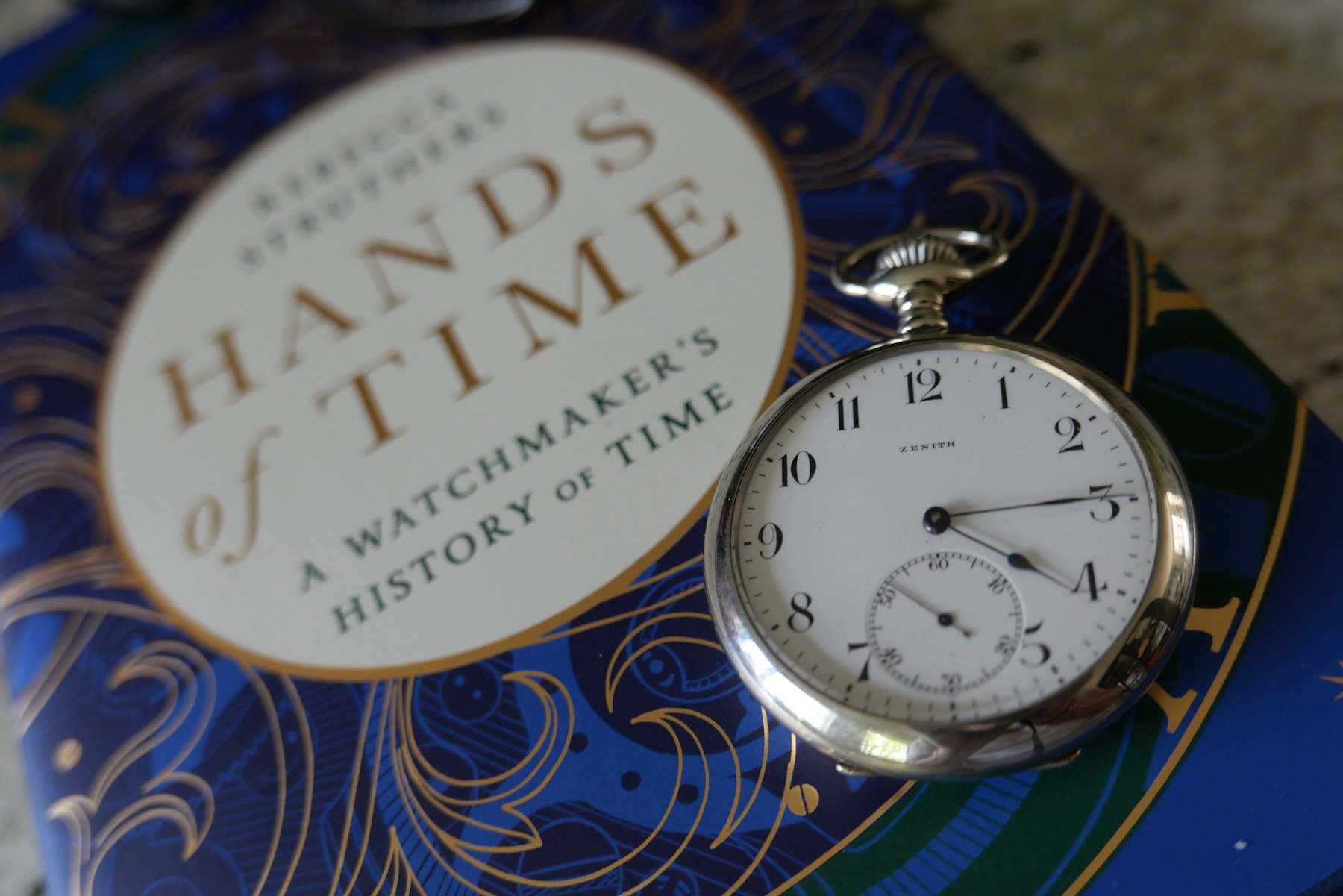 Seasonal living, notched bones, and sundials
Perhaps the biggest takeaway from Hands of Time is how many eye-opening facts emerge. Even for me, having been obsessed with watches since childhood, new facts come to life through the pages. The writing weaves a deeply engaging yarn, so don't make the mistake of considering it an indexed history of timekeeping. The author has a knack for telling a very personal tale while making the reader aware of significant historical details, such as the fact that the first potential timepiece discovered was the Lebombo bone. This enigmatic object is a notched, finger-sized piece of chimpanzee bone that appears to be a very early attempt at a lunar calendar. Starting on these history-lesson chapters after being a spiritual part of the Struthers workshop made me want to fast forward to something relevant and technical, back to the gear-driven future.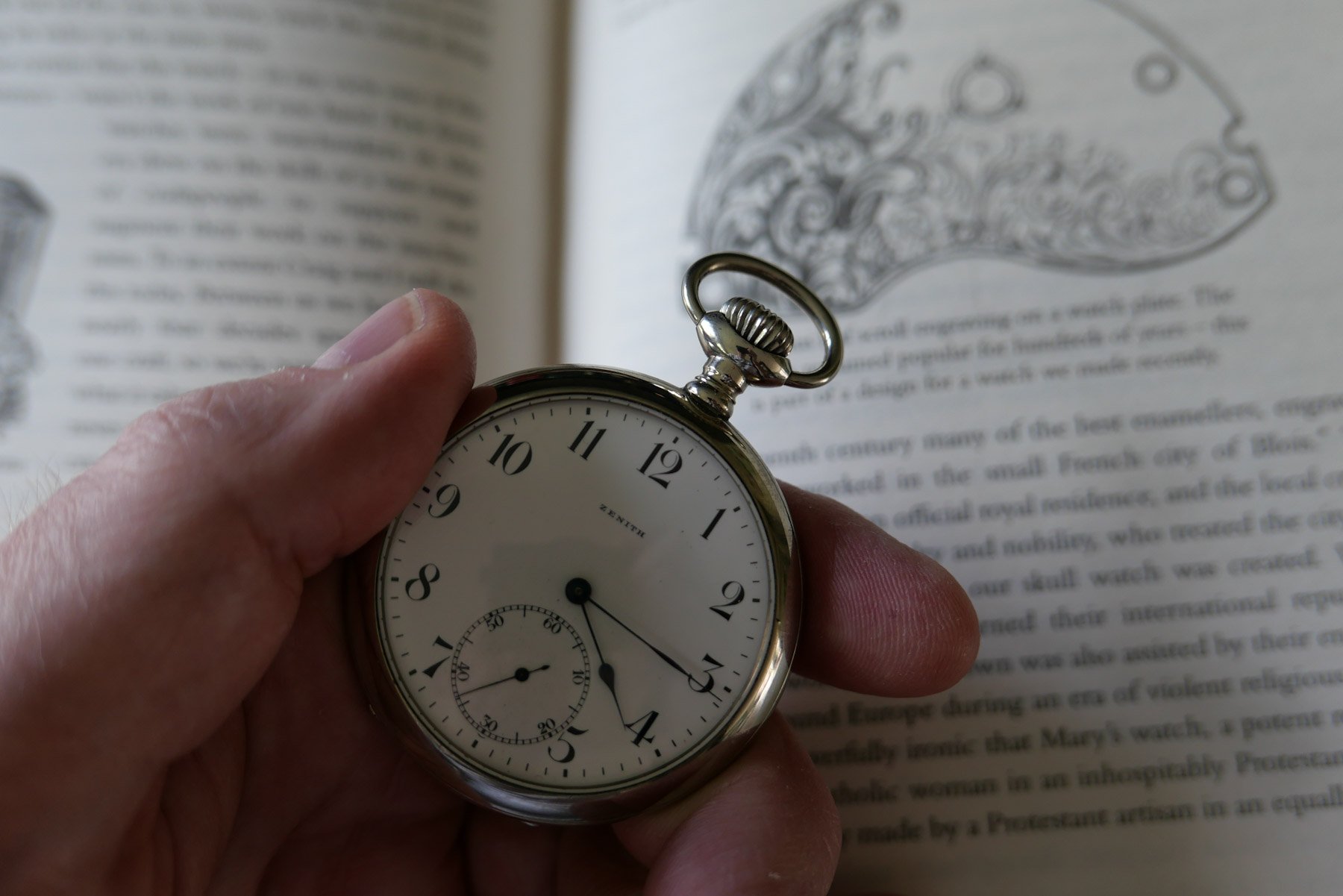 Early mechanical time-tellers
But instead, Rebecca has a way of engaging the reader, and you'll get hooked. The feeling was one of immersion into a time of living through the seasons, not minute by minute. A zen-like vibe interspersed with the occasional mechanical facts, that'll only deepen your love of watches. Handling my 1915 Zenith pocket watch while reading made it even more meaningful. Together with anecdotes from the author's studies, the book gained momentum as a very personal journey through the ages. And it is quite a literal journey too, made clear through the firm link between navigation and dependable timepieces in the form of marine chronometers.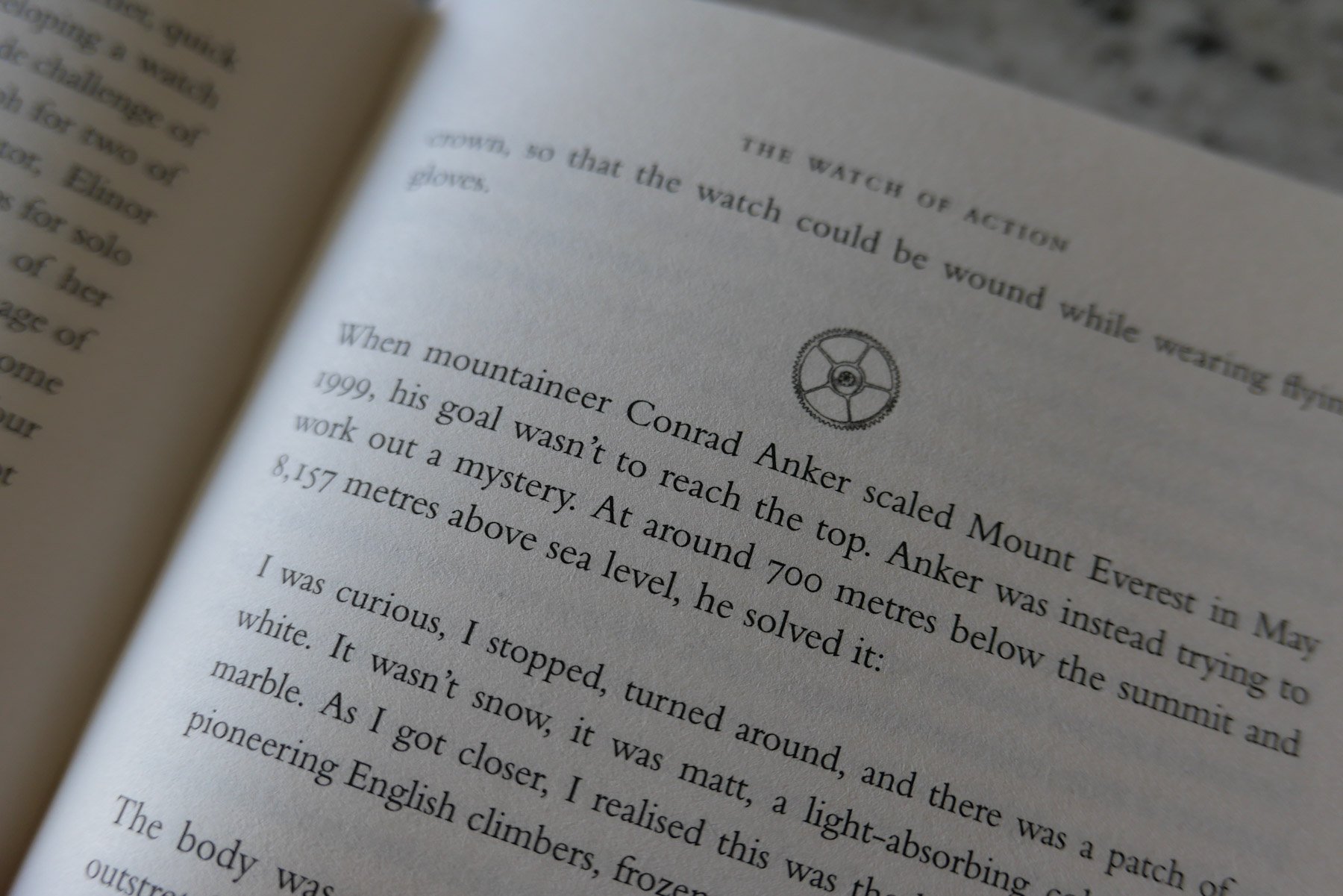 The inaccuracy of a marine chronometer causing several ships to veer off course into deadly reefs will make you think differently about your wristwear. And Rebecca Struthers's astute observation that our concept of time is inseparable from our culture rings true. While small anecdotes about the everyday toil of a small atelier like Struthers Watchmakers made me want to sit in the workshop with Rebecca and Craig as a too old-apprentice, they also served to remind me why I write about watches, along with highlighting the deeper meaning of these wrist machines we take for granted.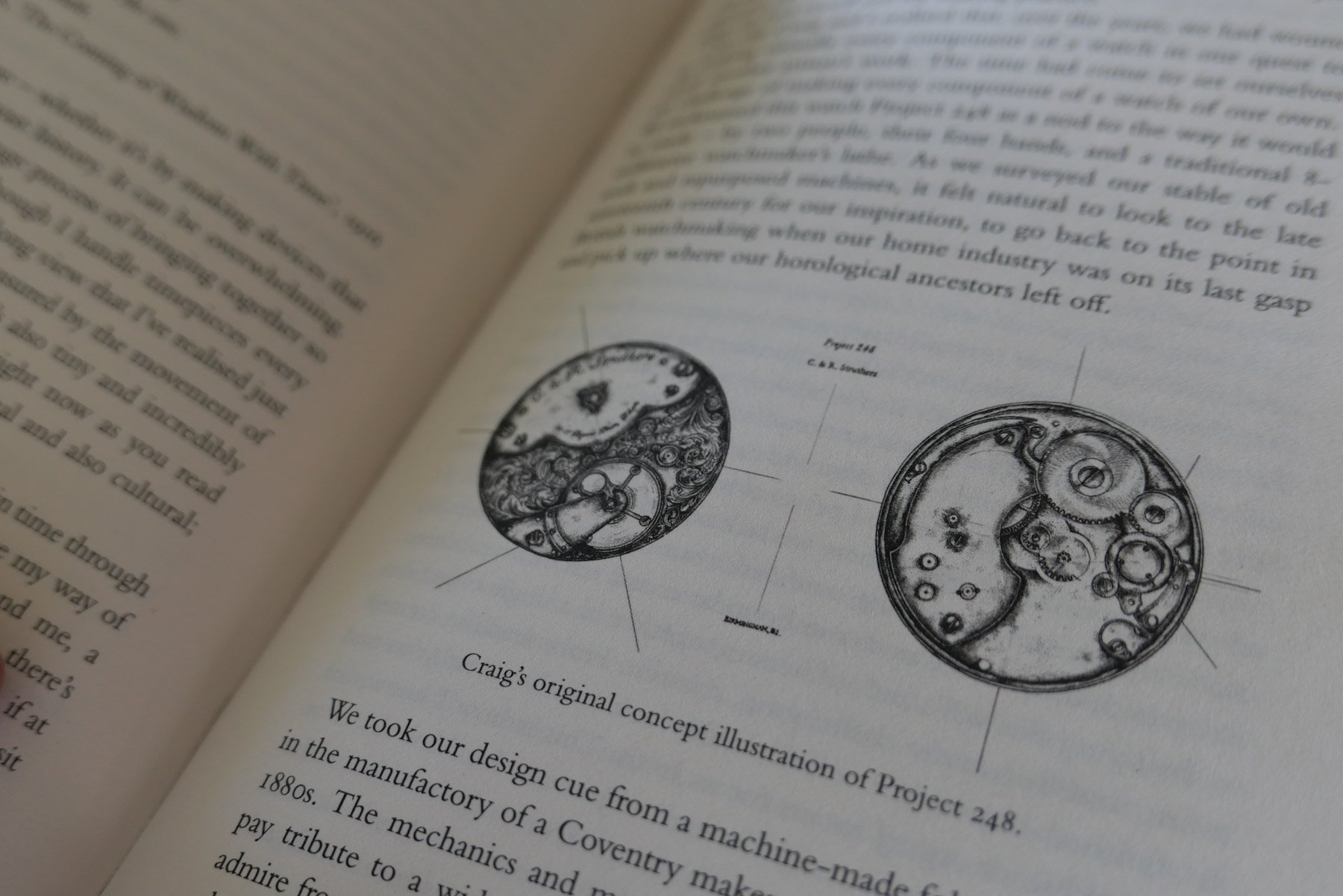 A final half with an inspirational twist
The first half offered a fascinating whirlwind journey through the ages. From the first time humans could carry a timepiece through to the Industrial Revolution (and the French), the pace of the book offers a balanced journey of historical tidbits through age-defining quotes and facts that only a watchmaker can divulge. Towards the end, the story takes the reader through some unexpected twists and turns, especially significant in the "Eleventh Hour" chapter. This is where time itself, measured or not, and its importance becomes even stronger. I found this quote from Rebecca particularly memorable: "…I like to remember that the difference in accuracy between the fanciest modern timekeeper and one from the eighteenth century is only a moment — just a few minutes, sometimes seconds over the course of one day."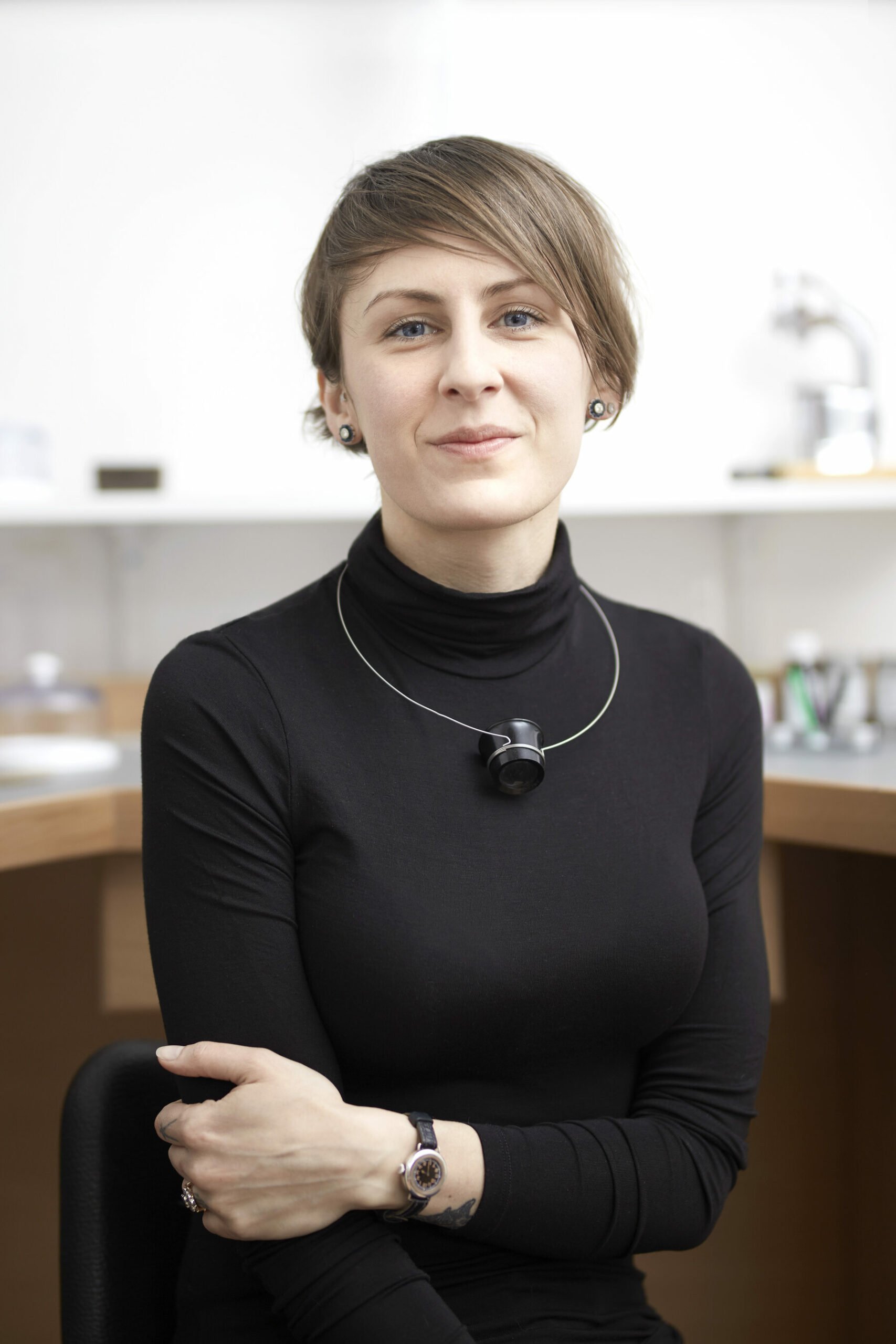 Rebecca Struthers
As one half of Struthers Watchmakers, Rebecca has a doctorate in Antiquarian Horology. With restoration and servicing, manufacturing bespoke watches, and an in-house movement on the way, Rebecca tells me of her inspiration for the book: "I have always loved writing as well as watchmaking and wanted to write a book from the moment I finished my Ph.D. I'm a restorer by training, and all restorers are historians to some extent, so it felt like a very natural combination."
I felt that a big part of Hands of Time also serves a very important purpose — to recruit new watchmakers. Rebecca comments, "Thank you! If this book encourages even one person to pursue a career in watchmaking, that would be a brilliant thing. I include a very brief description of how to service a watch as my last bonus chapter in case anyone feels inspired to give it a try." I did indeed read that bonus chapter twice while contemplating getting an Omega with a 30T2 movement to practice on.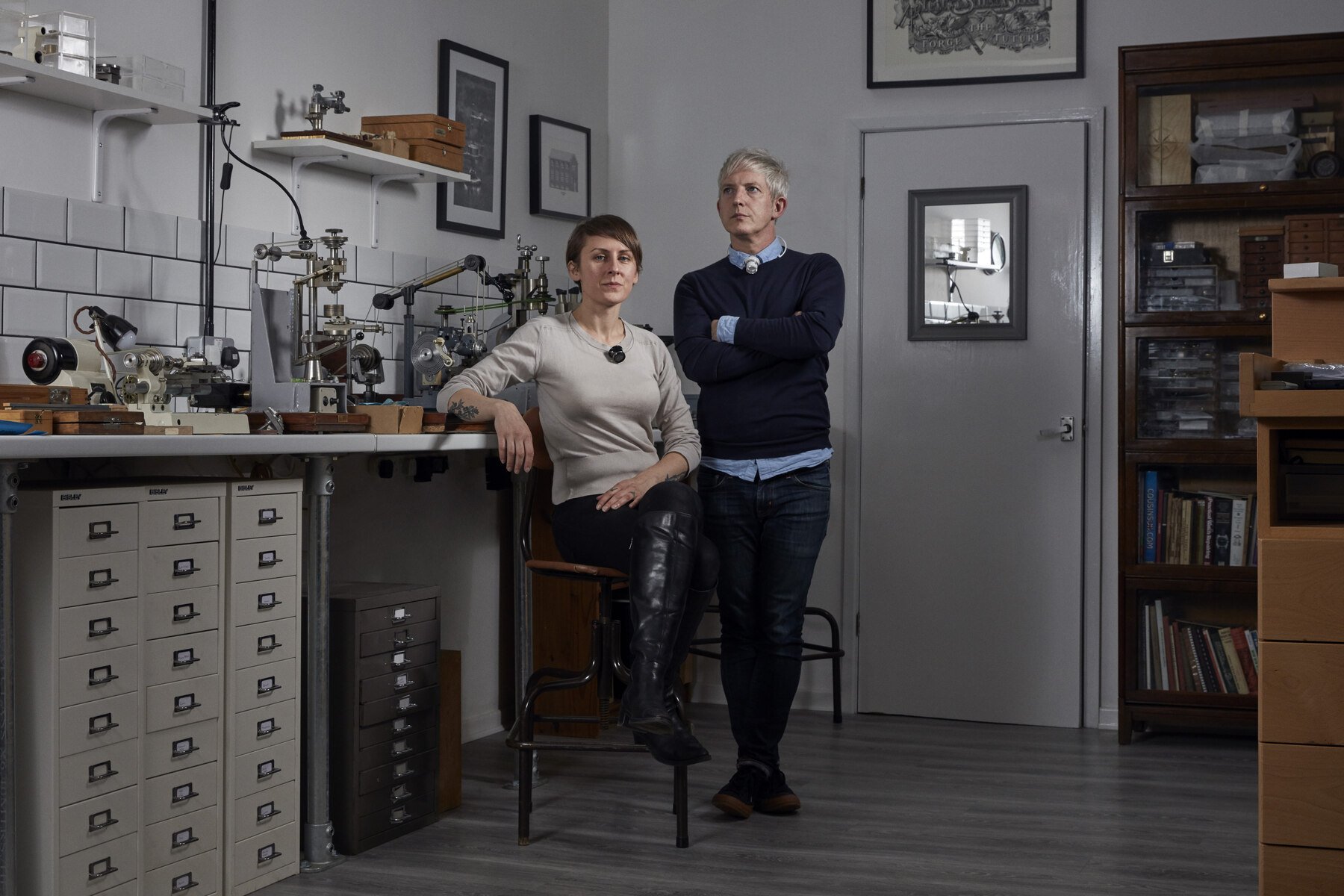 Struthers Watchmakers and their portfolio
Rebecca and Craig Struthers must have a huge reserve of energy since running a workshop's day-to-day operations while developing an in-house-manufactured movement takes more hours than there are in a working day. A great example of their work is The Kingsley, a bespoke watch in the Tailor-Made range, which also includes a pocket watch. The Kingsley has a set of gorgeous cornes de vache lugs and a big onion crown on its smooth, bezel-less case. It comes in a choice of 36mm or 38mm sizes, with a certain je ne sais quoi and a touch of Laurent Ferrier about it.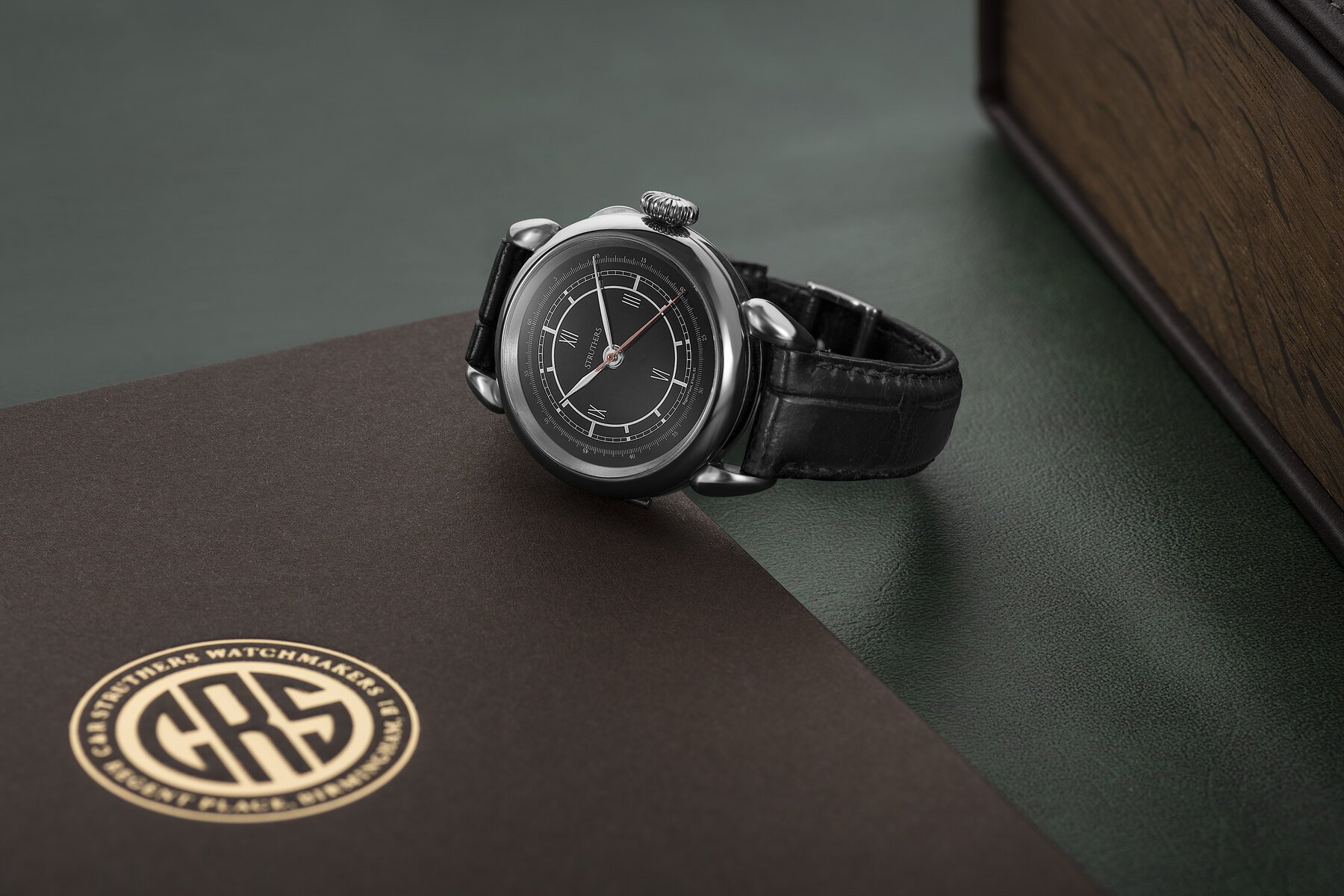 An investment in craftsmanship
Craig and Rebecca Struthers produce only two or three Tailor-Made watches per year alongside their restoration business. Therefore, The Kingsley, starting at £48,000, is a bespoke piece of wristwear with all its delightful connotations. Rebecca tells us: "This year will see us introducing restored Valjoux 90s (of vintage Patek and AP fame!) as our base caliber in The Kingsley, which will allow for a triple calendar and moon-phase indication. I'm really excited about that. The moon-phase indication is my favorite complication because it takes us back to the way our ancestors first started measuring time." When you remember that Rebecca and Craig are currently working on a manufacture caliber, Project 248, you can understand why I'm keeping my eye on their British take on bespoke horology.
You will find Hands of Time: A Watchmaker's History of Time on Amazon for €16.59. If you're quick and place your order before June 14th, the website Bookabookshop has a few signed copies available for £22.
Fratelli, an online book review might seem ironic, but to me, there is something special about the printed word. Not to mention, getting a deeper insight into the history of timekeeping itself is fascinating. Let me know your thoughts in the comments and any favorite watchmaking books you may have.
Find me and follow me: @thorsvaboe