Building The Perfect Watch Collection With €25,000 — Thomas's Picks From Breguet, Cartier, And Rolex
Starting from scratch once more
As watch lovers, we spend our lives slowly building our unique visions of the perfect watch collection. If you are like me, the perfect collection is a dynamic concept. My idea of it develops as I do. To this end, I have sold the lot and started over several times now. And even when I am in a less drastic mood, I tend to let some watches go in favor of others at times.
And then Nacho asked: what if you could start over with a €25,000 budget? Pretend you don't have any watches yet, but you have an available €25K budget. So here we are. This is how I would spend it to build my current idea of a perfect watch collection.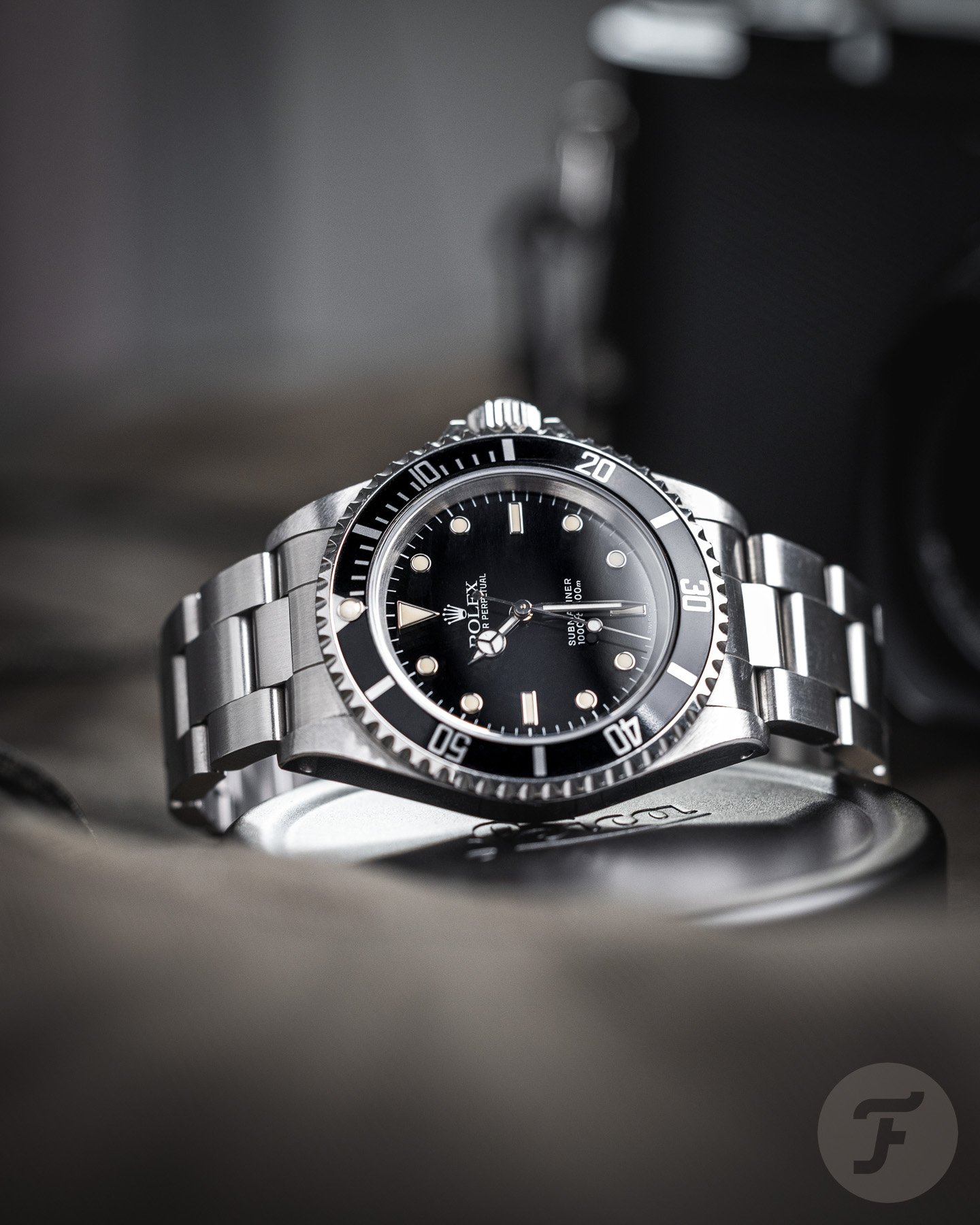 Some ground rules for building my new perfect watch collection
As briefed, I will work under the pretense of starting fresh. So I am not adding €25,000 worth of watches to my existing collection. Rather, I'm building a collection from scratch. I will pick only watches that I might actually buy in that situation. So this isn't consumer advice; this is more of a personal indulgence. Thanks, Nacho! This is a fun one!
I am working with one self-imposed caveat: I will not pick watches that I currently own or have previously owned. That would be a bit boring. I love my Explorer II, for instance. And since I have written a book on them, I think I will always have a Datejust in my collection. But that's all old news, so I will pretend that context doesn't exist and not rebuy those watches. I am building my perfect watch collection with different watches than those I have owned before.
Okay, now let's go watch shopping!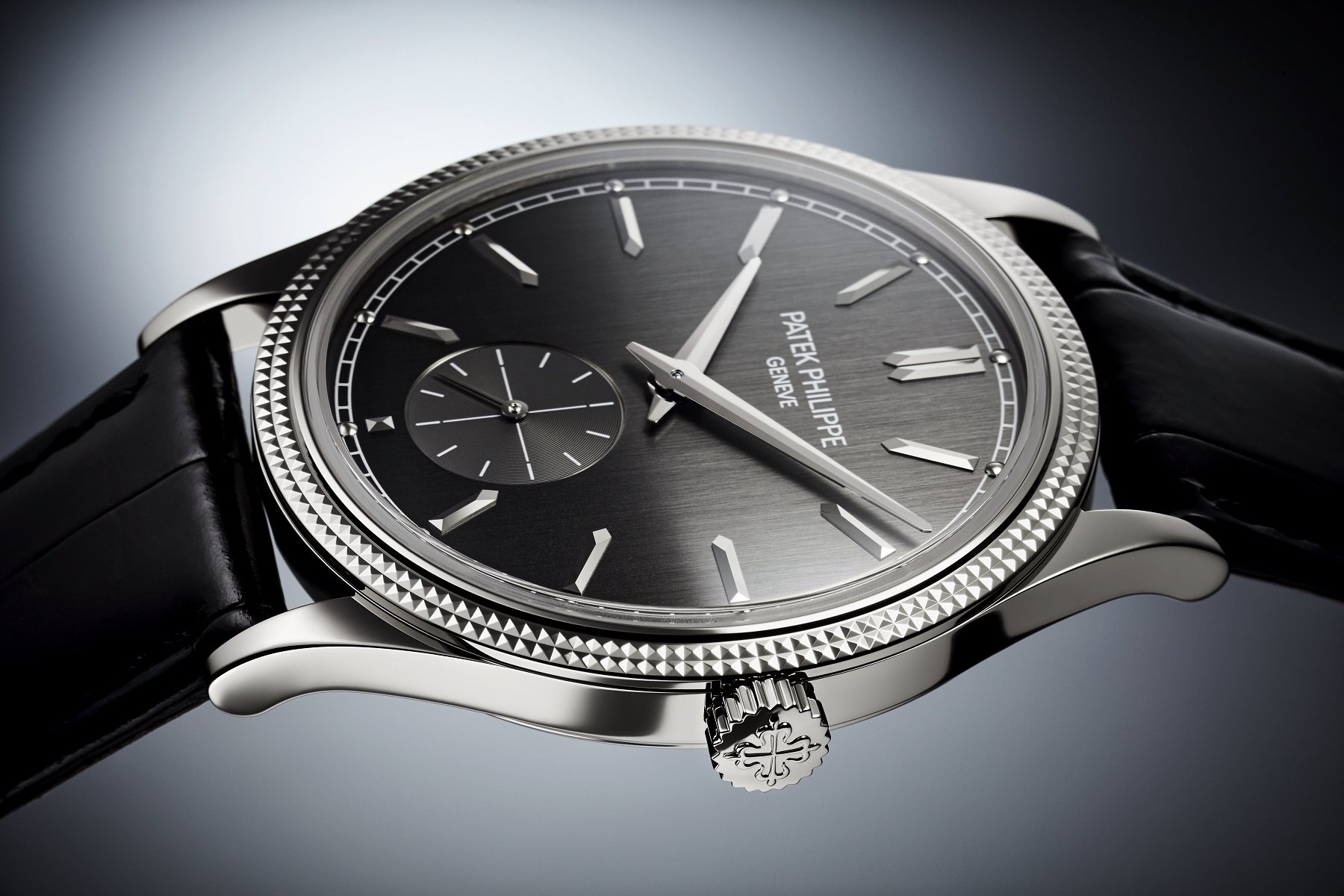 A horological heavyweight as the cornerstone of my perfect watch collection
This provides me with the perfect excuse to explore a desire that I have had for some time now. My interest in Haute Horlogerie has slowly but surely grown in recent times. My watch journey has been primarily focused on GADA and sports watches. But I have been hearing the siren call of the classically handmade formal watch, and it is getting louder!
My lack of focus on high-end watchmaking came from my budget. Since I have chosen to do what I like over making money time and time again, my resources are somewhat limited. Some of the watches I currently own are, honestly, already a little beyond what I should responsibly spend. So the likes of Patek Philippe and others in that echelon have existed only within my professional interest, not as potential purchases.
However, from that professional interest has grown a genuine admiration and love of this level of watchmaking. The idea of something that is built by hand to the highest standards and by the best craftspeople out there is alluring. And now that I have handled a mind-boggling number of watches, I can say that I have finally developed the eye to truly, deeply appreciate the resulting subtleties. The good thing is that I still have a great love of base-model watches too. It isn't the grand complications that I lust after. With a €25,000 budget, then, possibilities open up!
A. Lange & Söhne or Vacheron Constantin
In fact, there are three watches that I would seriously consider when building the perfect watch collection with a €25,000 budget. The first is the A. Lange & Söhne Saxonia ref. 216.032. This is a discontinued 37mm hand-wound watch in rose gold. I would pick this over the current Saxonia Thin as I love the sub-dial at six. I found some of these around the €15,000 mark, putting them in reach for this challenge.
The second option would be a Vacheron Constantin Patrimony Traditionelle ref. 82172/000R-9382, also in rose gold. Having visited the VC manufacture last year, I have developed a soft spot for the house. This specific watch offers a very similar layout to the Lange, in a 38mm package. It features a dauphine-style handset, which I love on watches like this. I would go secondhand, with options available around the €15K mark here too.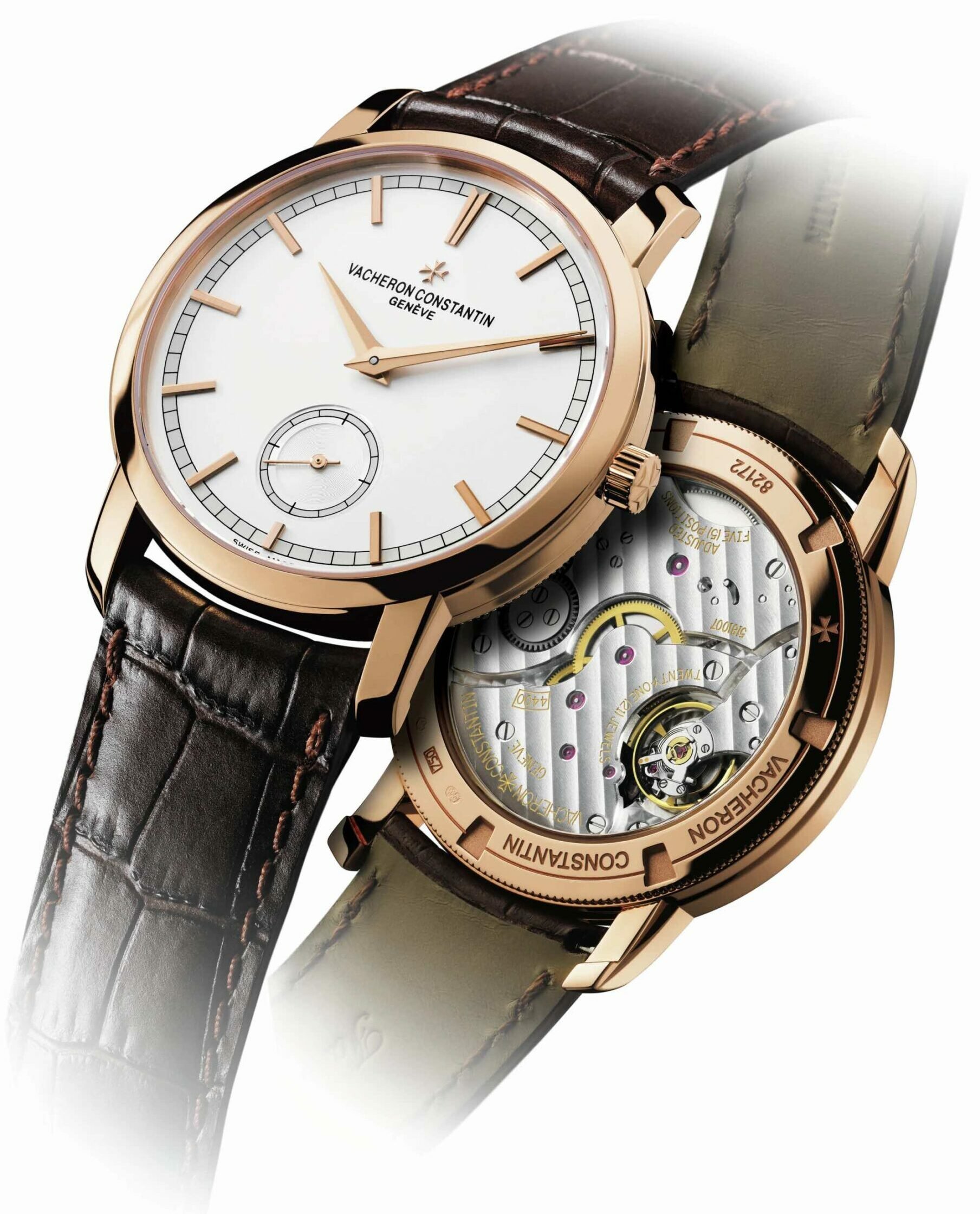 These two watches are very similar indeed. Both are beautifully slim hand-wound watches with sub-seconds at six, around the 37–38mm mark. Is there a bit of a trend in my preferences here? Could it have inspired my very own VPC design? Regardless, there is a watch on the market that I think I would pick over these two, and this one just offers too much to ignore.
Breguet Classique ref. 5157 for my perfect watch collection
The more I learn about watches, the more I am in awe of Breguet, not necessarily of what the brand is today but, rather, of what it means for the history of horology in general. Some of the house's current watches still very much reflect that for me. The Classique line, in particular, is right up my alley.
For instance, I love the guilloché work on the dial and rotor. I was rambling on about craftsmanship, and a hand-guilloché dial certainly pushes a lot of the right buttons in that respect. I tried on Daan's Classique 5907, and as much as I like smaller dress watches, at 34mm, it looks just a little too dainty on my frame. Luckily, Breguet makes the 38mm Classique 5157. This watch is powered by the automatic caliber 502.3. Now, I would not necessarily require an automatic movement, but this is something else. The off-center positioning of the rotor, paired with its guilloché finish, makes it a joy to behold. And, at 5.4mm thick, this watch is thinner than the Lange and VC to boot.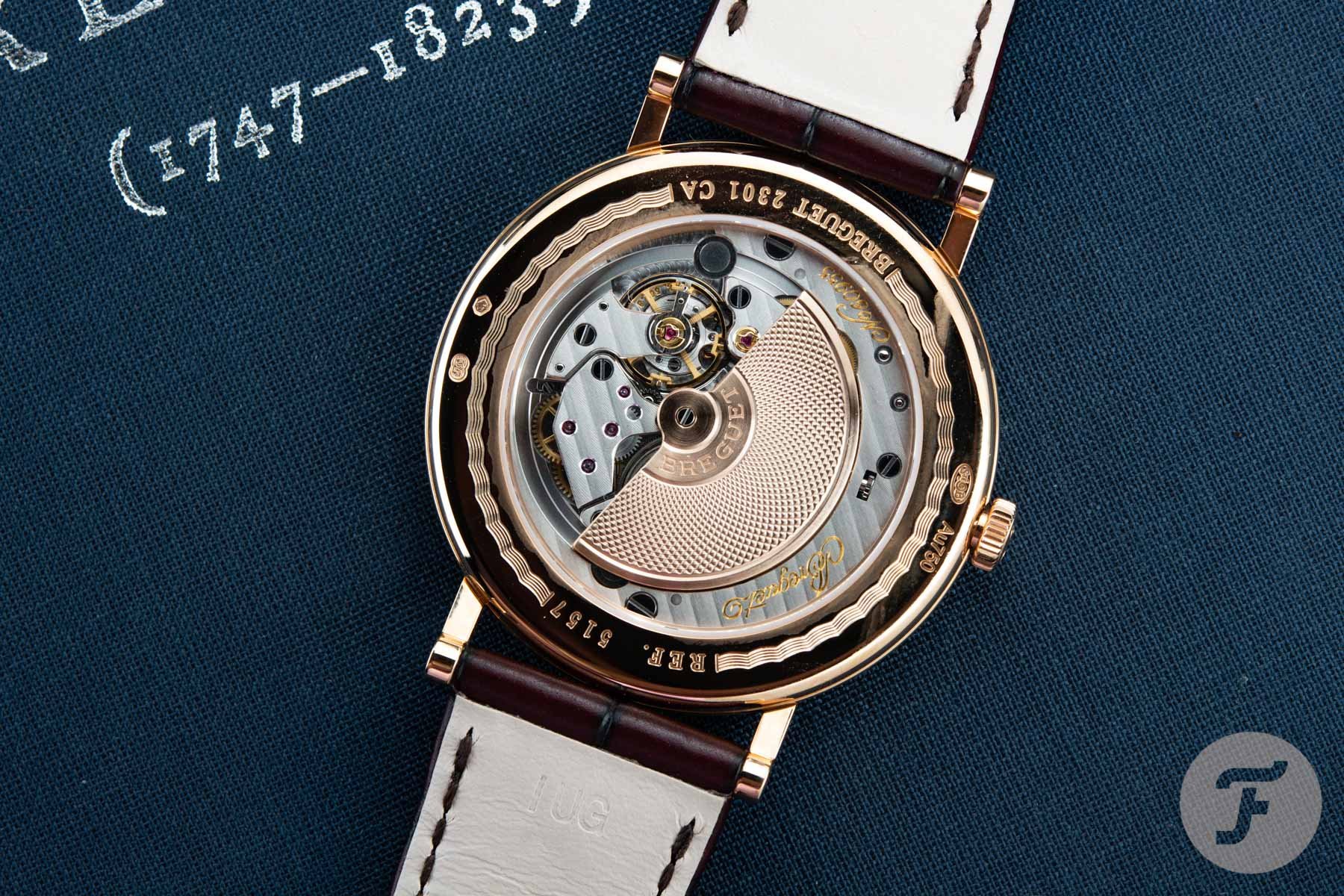 This 5157 is easily the most classically styled of the three options. It offers the most dramatic contrast to my very casual, slightly sporty style. And this is why I think it'll work the best. I love an ultra-classical watch paired with a hoodie or a denim shirt. The bigger the contrast, the better it works. Another big benefit is that, if I buy a pre-owned example, I can get a version in white gold for around €10,000. I think it is safe to say that this is a bit of a sleeper in today's market.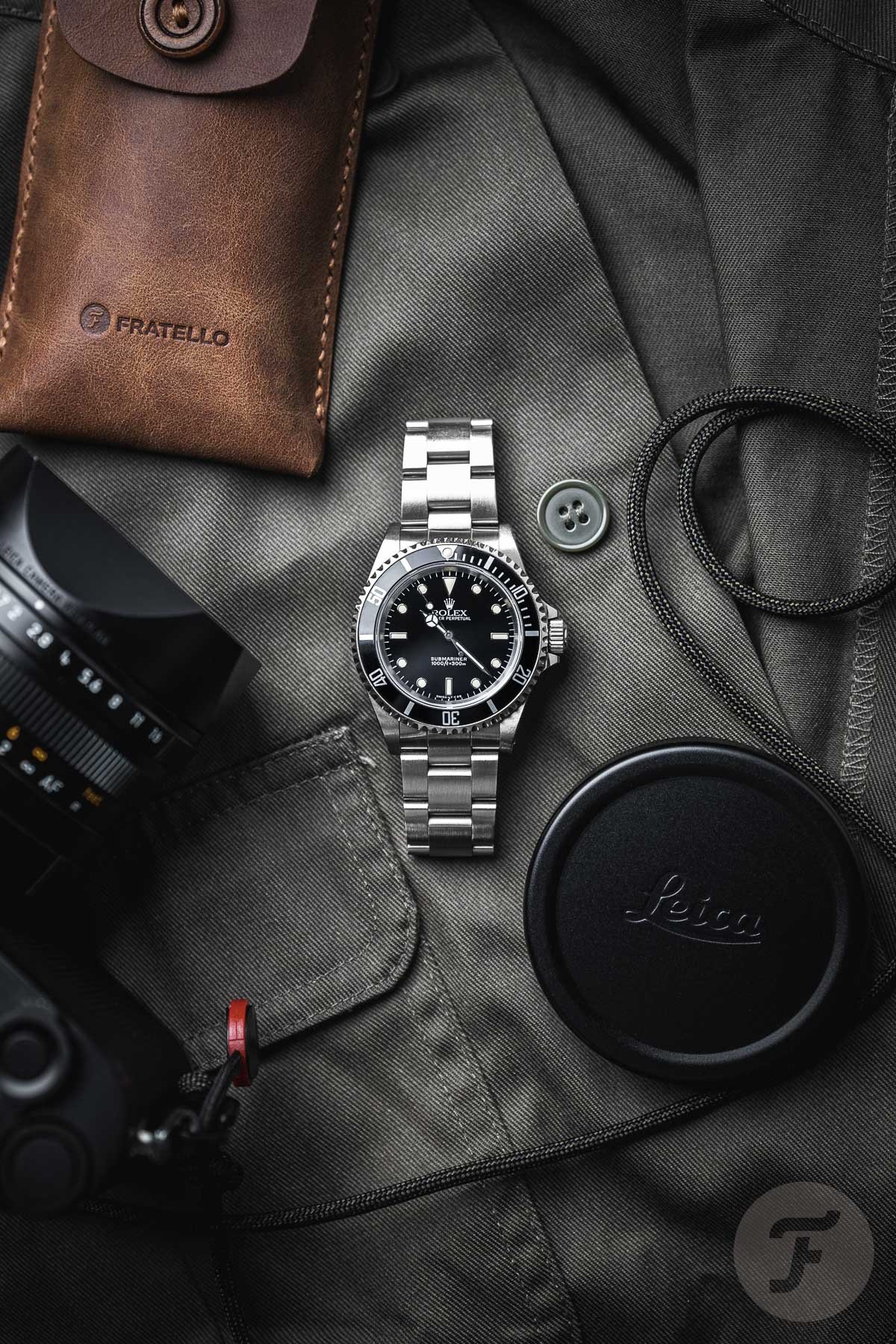 The sports watch in my perfect watch collection
As my daily sports watch, I would opt for a Rolex Submariner ref. 14060 two-liner. This is the first generation of the no-date Sub to feature a sapphire crystal and the last (14060M, technically) to feature an aluminum bezel insert. Much like the 16570 that I actually own, that makes it the absolute Goldilocks generation for me. It has the classical tool-watch aesthetic paired with modern reliability.
As I said, I would opt for the earlier two-line model. This refers to the dial printing. There is no "Superlative Chronometer Officially Certified" on its dial. I love how neat and minimalist this dial looks. To me, it is the archetypal dive-watch design that all other dive watches are forced to relate themselves to. Therefore, if I can only have one, this is the one for me. Yes, I am aware that it is a cliché choice. In my opinion, though, it is deservedly so.
I should be able to find a nice one around the €10,000 mark, putting me at a total spend of €20,000.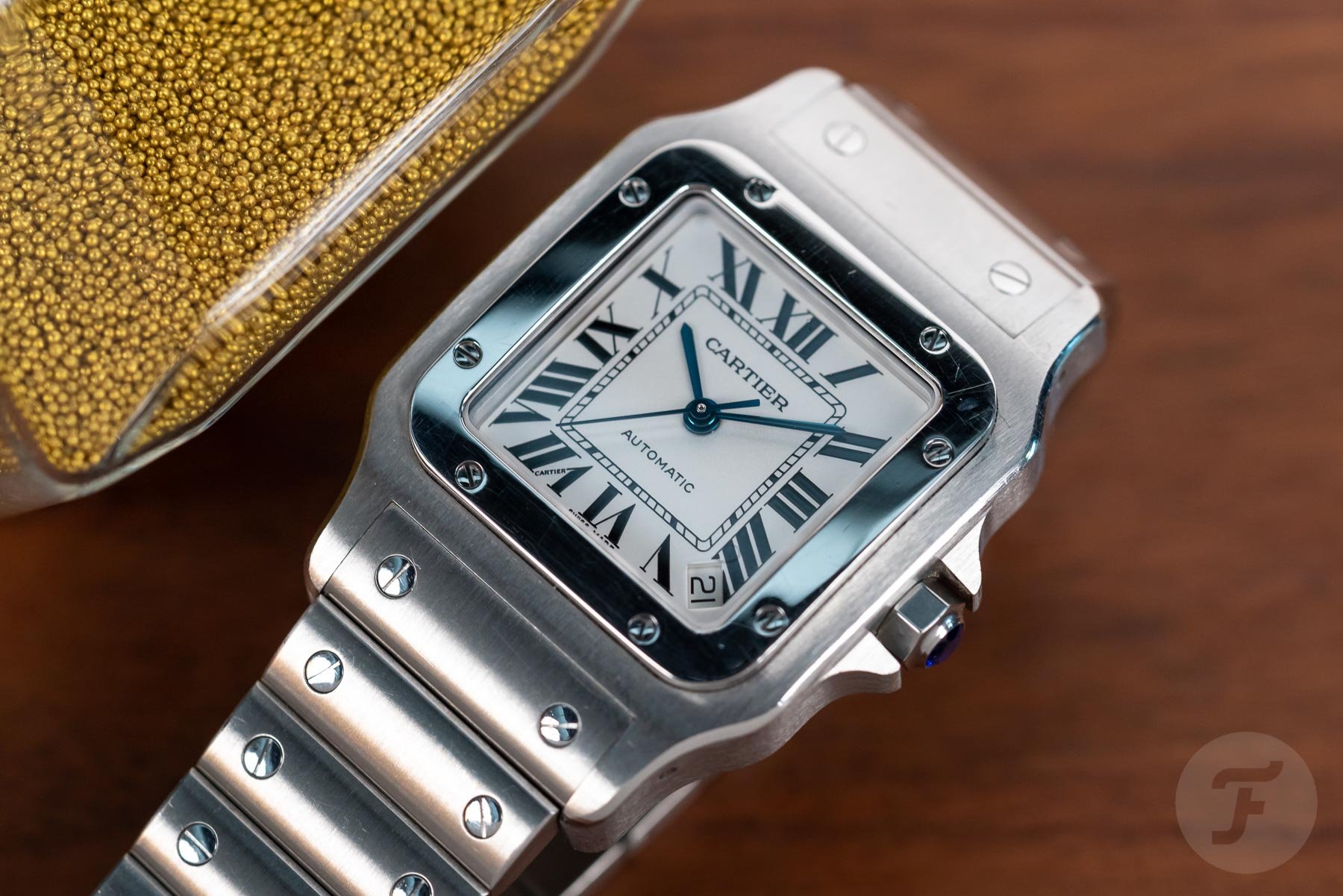 Completing my perfect watch collection with a GADA watch
The above means I have €5,000 left for my favorite genre — the GADA watch. Now, if I may be completely honest with you, I would wait and buy my VPC Type 37HW when it comes out. That probably comes off as a bit pretentious, but it isn't intended that way. After all, it is my unique vision of the perfect GADA watch, so there would be something wrong if it wasn't my pick, right?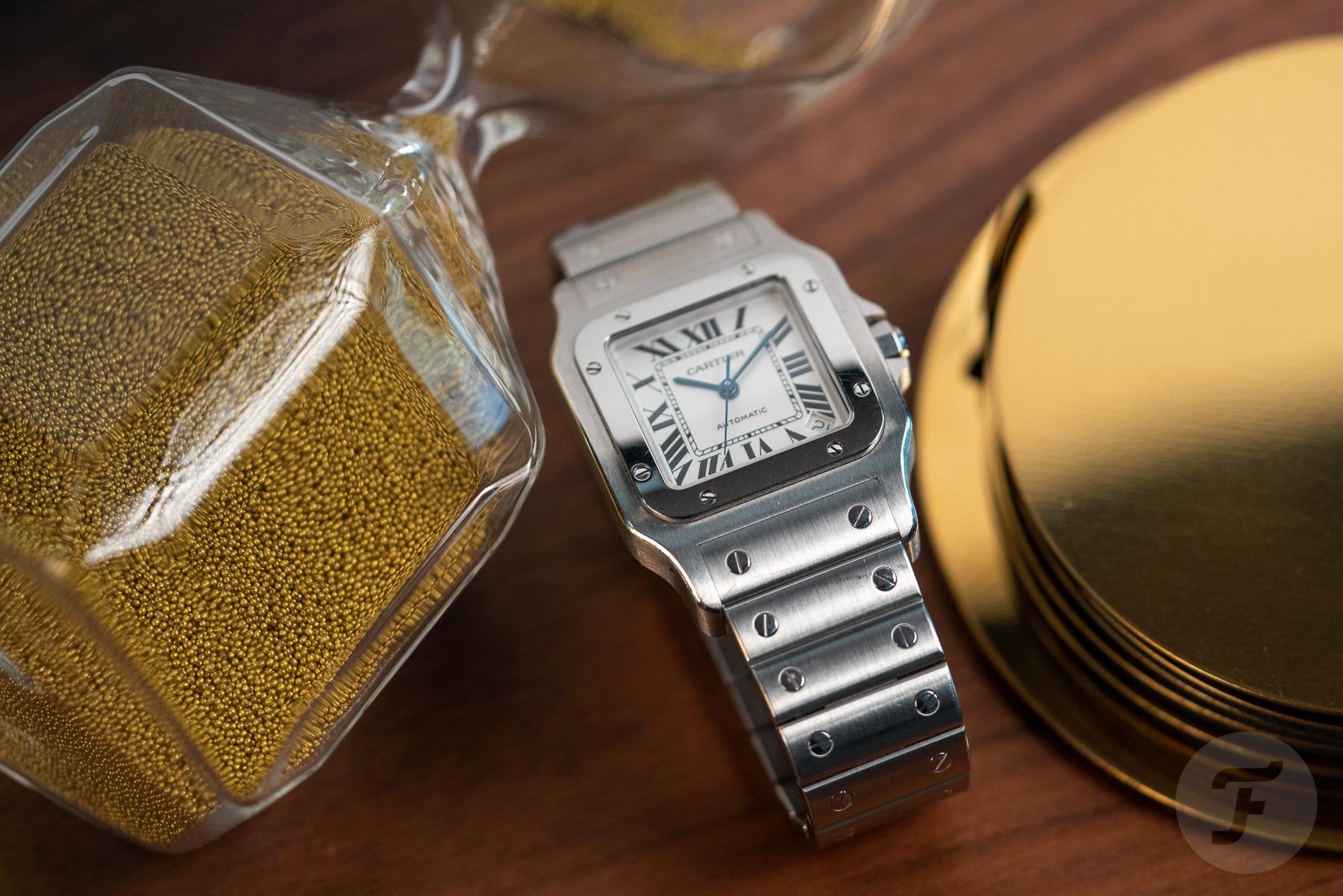 But I see how that is a lame answer at this point, so I will play ball. Within what is currently available, my GADA of choice would be the Cartier Santos Galbée XL ref. 2823. I blame Daan for my falling in love with this one. It would have never appeared on my radar if it weren't for him. It is a watch I don't like in pictures all that much, but on the wrist, it just sings.
You wouldn't have guessed it from my three picks, but I am generally not a fan of Roman numerals. On the Santos, however, they somehow counterbalance the very industrial-looking case and bracelet. And once on the wrist, it has a much sportier and more aggressive stance than its French-chic design might suggest. I would probably have to spend my entire remaining €5K to get one in good shape, but I'd be happy to.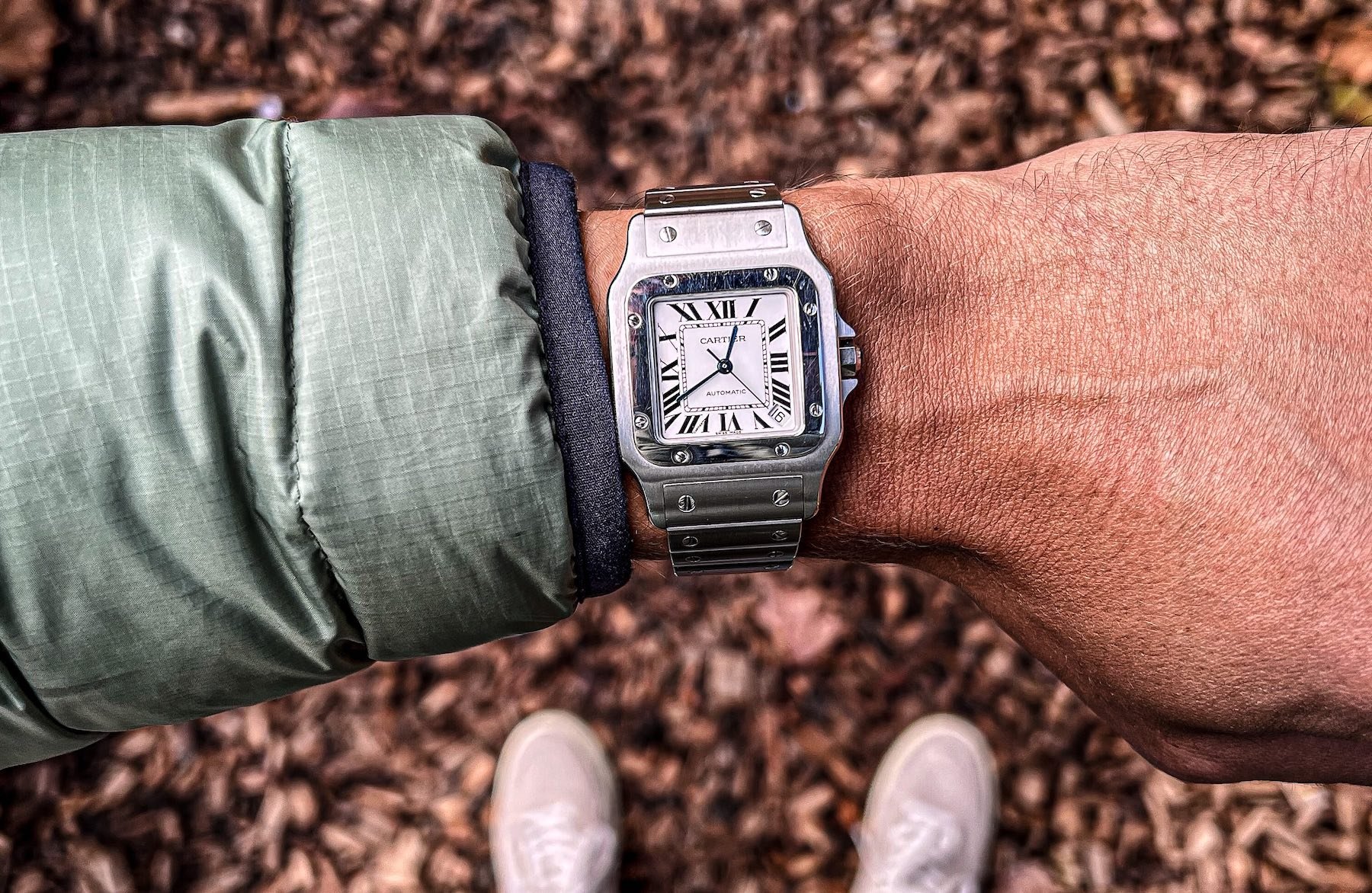 Closing thoughts
A Breguet Classique ref. 5157, a Rolex Submariner ref. 14060, and a Cartier Santos Galbée XL ref. 2838 — this is how I would spend my €25,000. In my eyes, this is an absolutely perfect watch collection. These three watches will have me covered on any occasion. And, if you ask me, they do it in great style.
With all the Roman numerals going on, I can see why some would feel that my selection is a bit too classical. I hear you! In that sense, these watches aren't necessarily a comprehensive reflection of my taste. But sometimes the heart wants what the heart wants. And this is where my heart is at the moment.
If you haven't already written so under Nacho's earlier installment in this series, what would you get with a €25,000 budget? Let us know in the comments below!