Buying Comparison: Omega Seamaster 300 Vs. Panerai Submersible Azzurro
An upscale battle for your diver dollars
Seamaster 300
Submersible
We're back with a deepwater demolition derby as the rebooted Omega Seamaster 300 takes on the Panerai Submersible Azzurro. Who will triumph in this unlikely matchup between two classy dive watches?
Before we break down the new Omega Seamaster 300 and the Panerai Submersible Azzurro, it's always fair to ask how I chose these watches. I once stated that Two For Tuesday was created to mimic real-world scenarios. In other words, to guess where people actually cross-shop and to help them come to a decision. For dive watches, I think that anything not named "Submariner" makes the decision a proper wild card. Still, if a buyer has €10K or less to blow, there are tons of great options. With the brand new Seamaster 300, Omega has a real looker on its hands. The Panerai is a brash statement, but less so versus some of its bigger brothers. Time to tip in over the gunwale and see whose aim is more true with the speargun!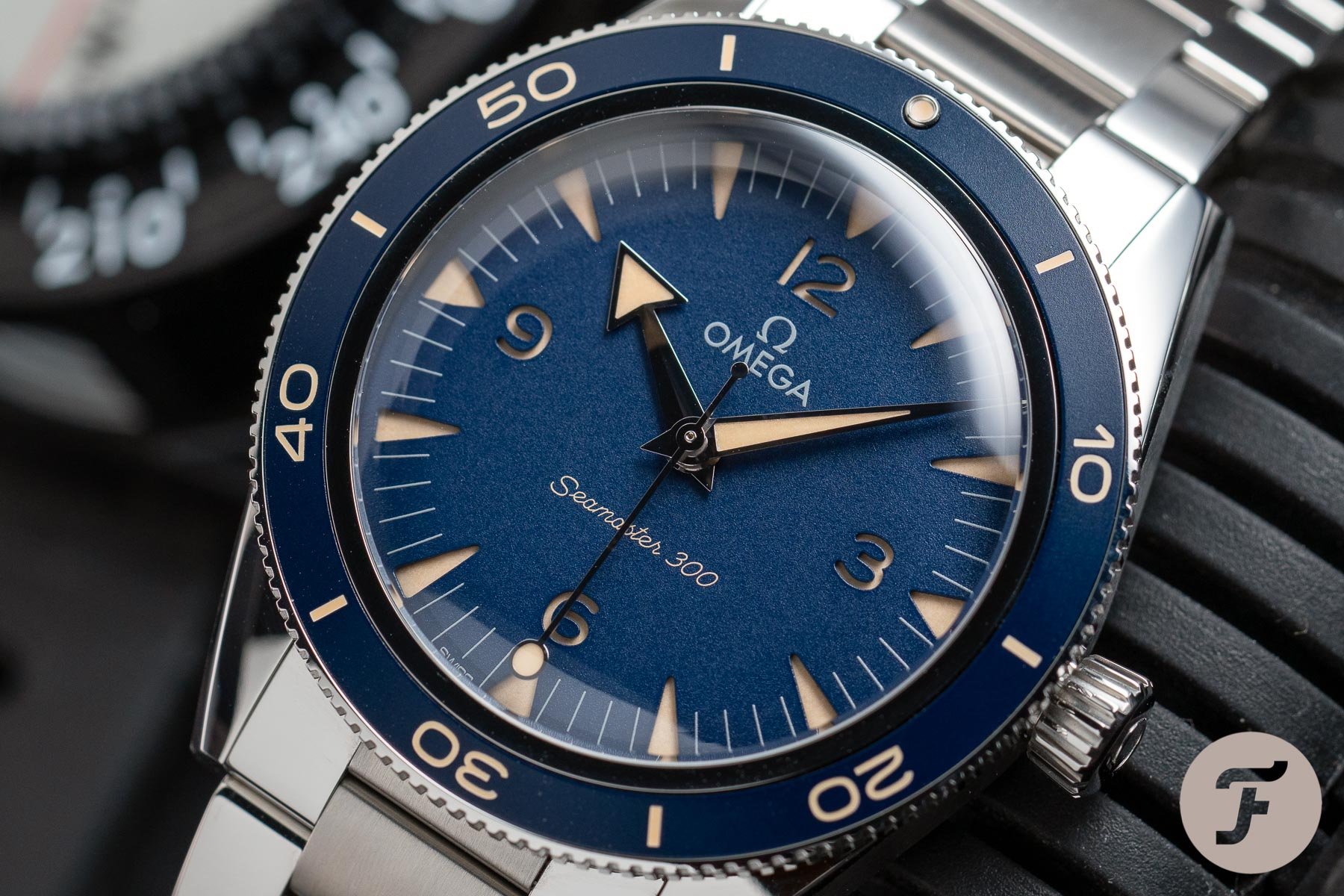 The Omega Seamaster 300 in steel
For the purposes of today's article, I'm considering the newly announced Omega Seamaster 300 in steel. Earlier today, these models along with a bronze/gold version hit the wires and they've attracted loads of attention. The latter, more exotic version is getting all the chatter, but I think that when it comes down to buying, steel will dominate the sales charts.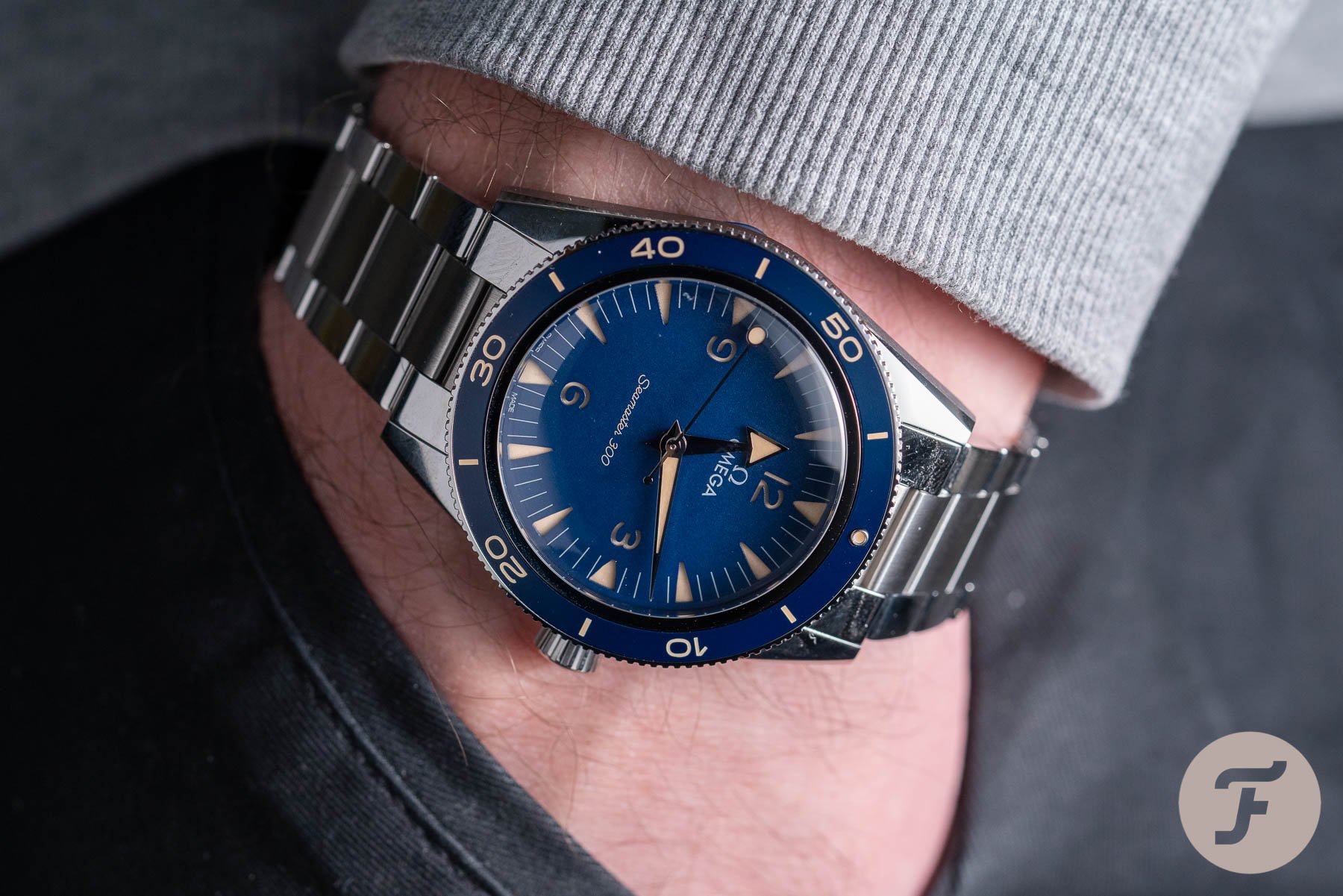 It's incredibly hard to believe that the current Seamaster 300 has been with us since 2014. When Omega launched this model, it was a real internet sensation (do people still say that?) and marked a real change for the brand. Here was a retro watch brought into modern times with modern materials like ceramic (bezel and dial) and an in-house master 8400/8401 co-axial chronometer. It has 300 meters of water resistance and can resist magnetic fields of at least 15,000 gauss. At 41mm in diameter and a lug-to-lug of 48mm, this retired €6K watch works well on medium to large wrists.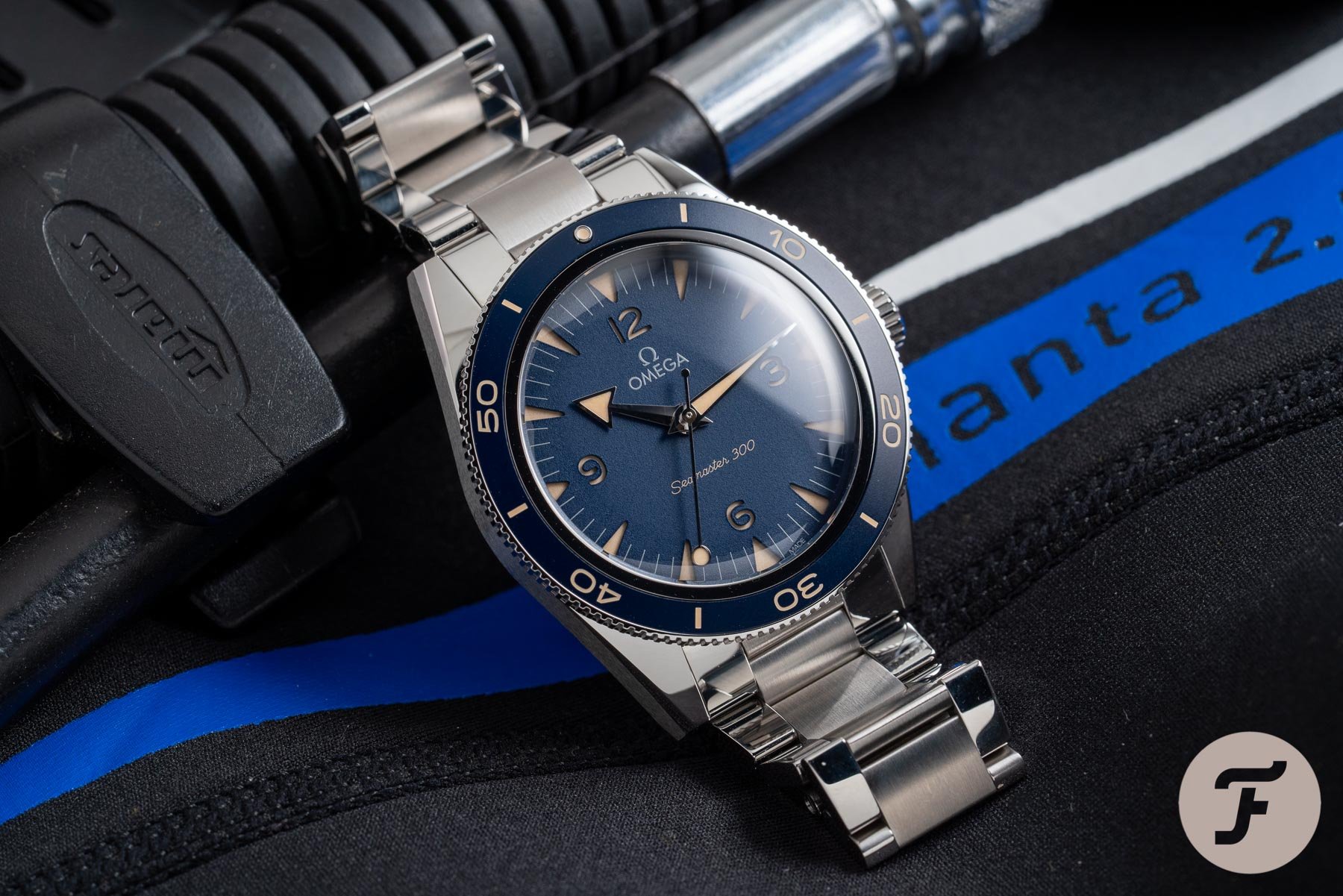 Today, Omega decided to give the Seamaster 300 some welcome updates. A new movement and a slightly modified case of the same diameter makes for quite a different proposition. The visual updates do give this watch a different look. The old 300 was certainly attractive in what I'd call a regal way. It was uber-clean but almost clinical. Plus, it had a fair amount of writing on the dial. The new watches add a domed crystal and a different ceramic bezel. The result is a "warmer" looking watch that draws the eyes inward and takes away some of the mass.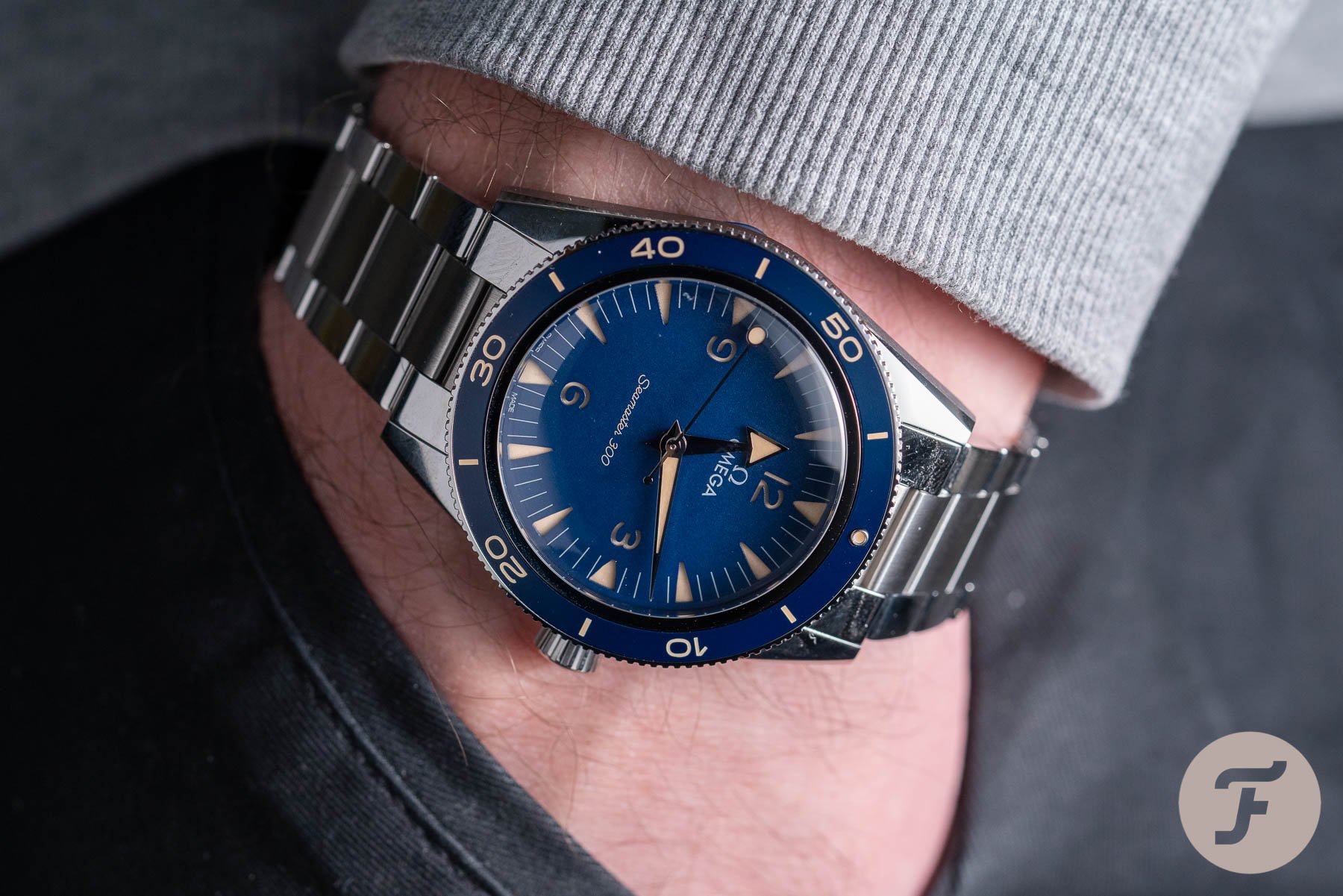 Small differences are a big deal
My favorite aspect of the new Omega Seamaster 300 is its dial. Ironically, I thought about Panerai when I first saw these models because Omega also chose to employ a sandwich dial. This means that the lume sits below the dial on another layer. It adds some depth and detail to what is otherwise (thankfully) a very straightforward look. Omega chose to lop off a ton of text on its newest divers and we only get the brand name and "Seamaster 300." Bravo to Biel for realizing that less is more! One other small change is noticeable. The 300 uses a seconds hand with a luminous lollipop pip at its end and a similar shape as a counterbalance. For certain, this watch carries more of a retro vibe.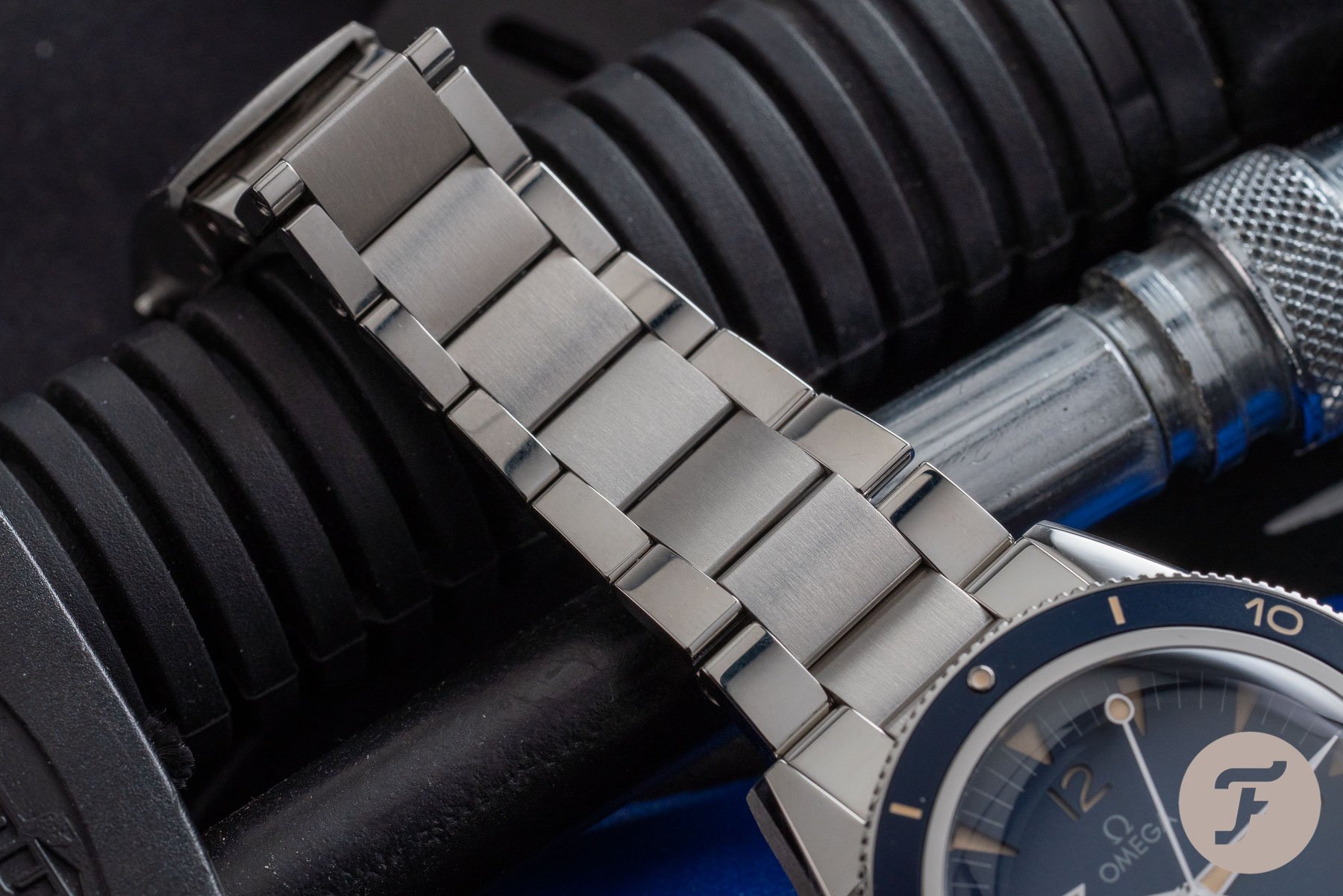 The Seamaster 300 — in summary
My teammates shot me some quick phone pics of the new Omega Seamaster 300 the other day. At first, I wasn't impressed because I felt that the 3/6/9/12 looked a bit too close to the center. With photos taken a bit further away, the spacing improves dramatically. In the end, I really like these watches. Granted, the case will still be a bit big for my wrist, but the new bracelet end links do drop more vertically versus the old. The 300 is a curious watch. It faces a tough internal battle against its bargain-priced modern 300M stablemate. I also think that it straddles the higher end a bit with its restrained, high-end looks. However, at a relatively approachable €6,100 on leather and €6,500 on the bracelet, it's a damn fine-looking watch that deserves real consideration.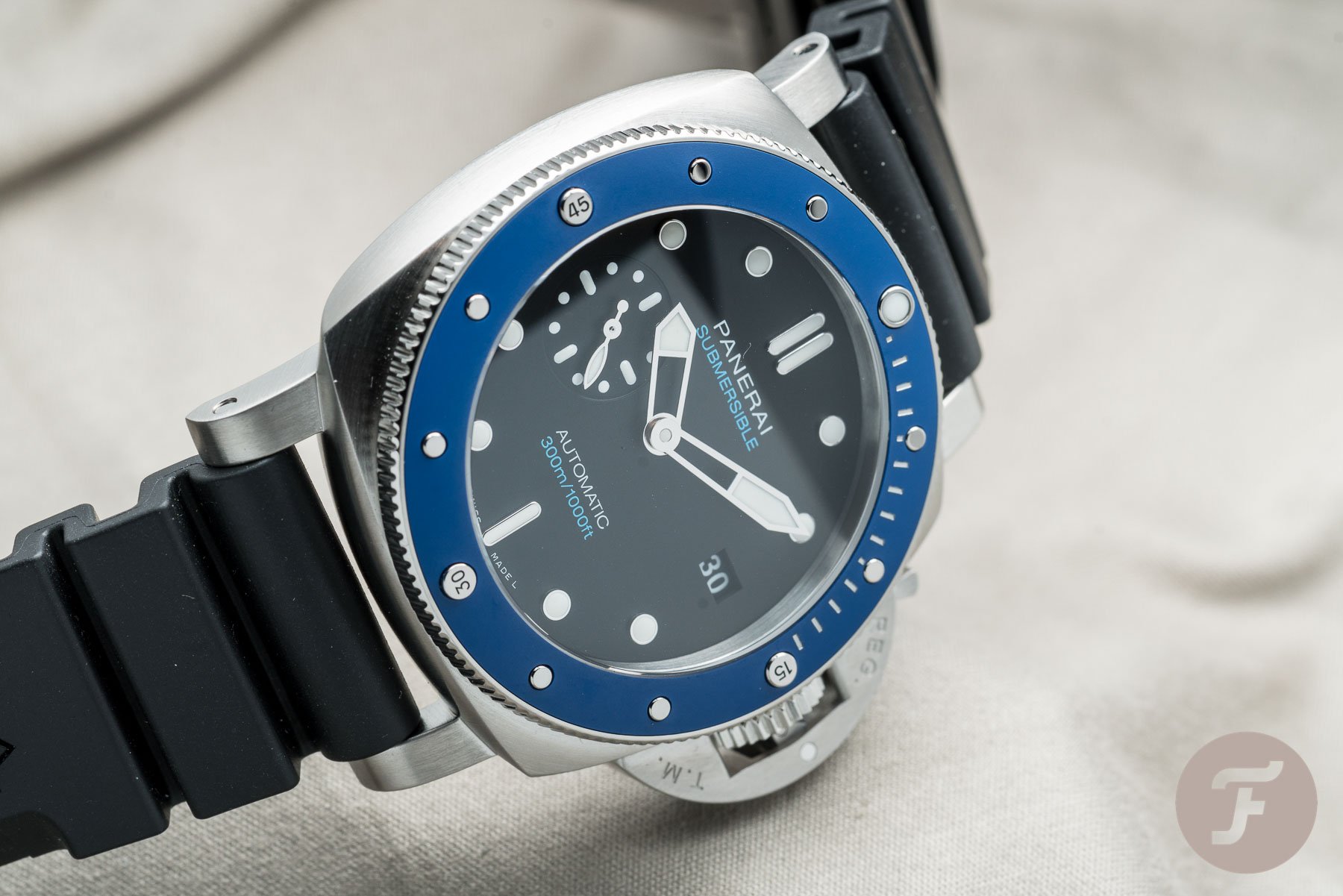 The Panerai Submersible Azzurro
The Seamaster 300 meets an unlikely contender in the form of the Panerai Submersible Azzurro PAM01209. I say that because, for the longest time, I felt that Panerai was a bit on its own. In other words, if you wanted a Panerai, not much else would do. Panerai makes a unique-looking watch. Whether you consider the crown system, the case shape, or the bold dials, they stand out. The other thing, traditionally, that makes a Panerai a Panerai, is the size. Well, the Submersible Azzurro is part of a newer trend that makes things a bit more accessible because this one is only 42mm. Still, this steel beast is 14.5mm thick and has a lug to lug of 51mm, so it's still not small by any means.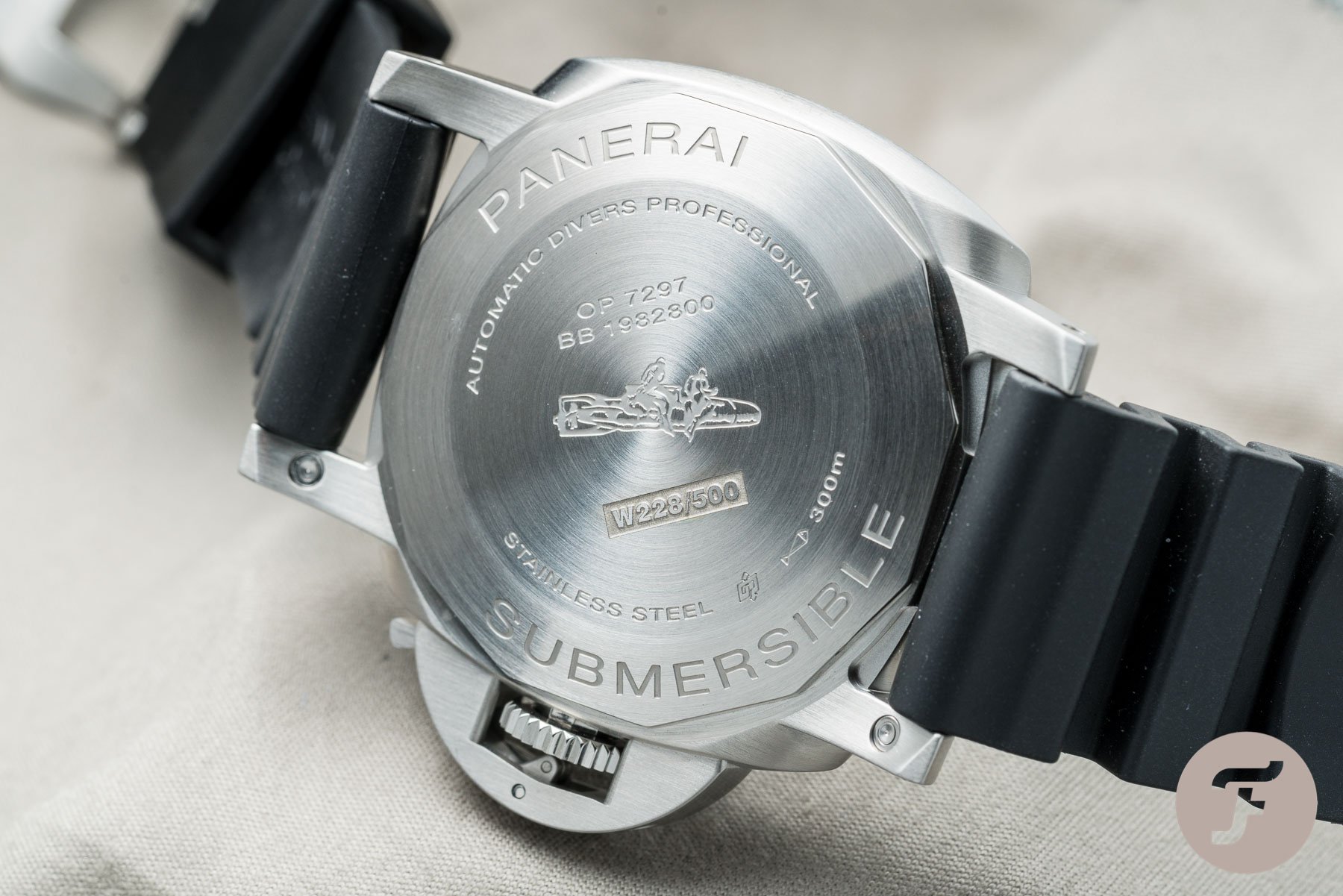 Like the Seamaster 300, the Panerai adds some modern touches to a design that loosely looks backward. A bold blue ceramic dive bezel surrounds a straightforward black dial with blue highlights and applied indices. Unlike the Omega, this watch has a sub-dial for the seconds and a date function at 3 o'clock. Normally, I'd look down upon such busyness, but it all comes together and looks very "Panerai." Panerai uses the P.900 "Richemont" automatic and that means we get 72 hours of power reserve along with 28,800vph. Notably, this movement isn't quite the technical powerhouse like the Omega automatic.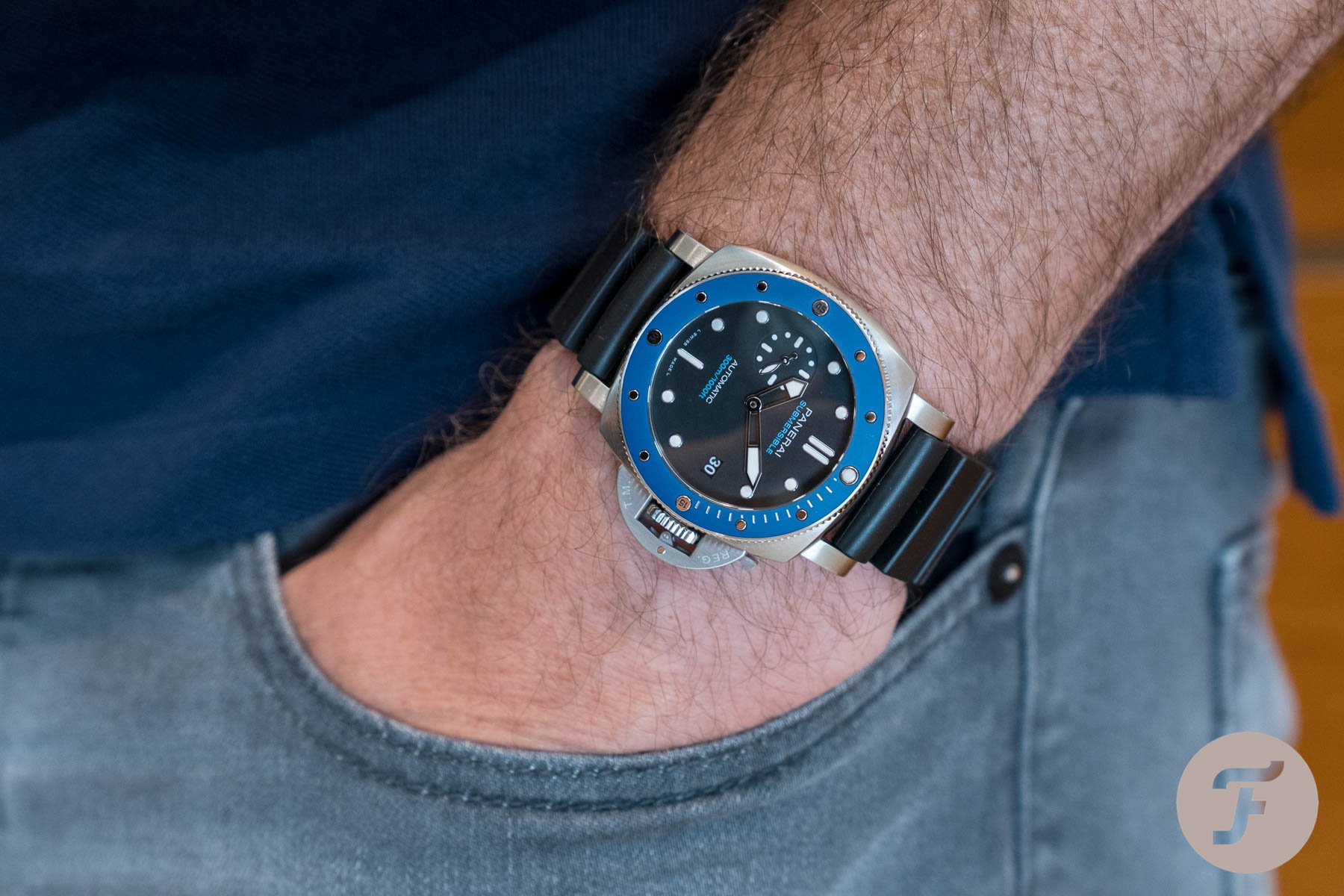 This watch is a looker and is available in other colorways
I chose the Panerai Submersible Azzurro to go up against the Seamaster 300 because I just so happened to see this watch last September in Geneva. Even though the steel 42mm Submersible is available in several different colorways, I was really taken with this 500 piece online only limited edition. There's something about the vivid blue and how it works with the subdued straightforward dial. Plus, even with my small wrists, this was a fun one to wear. Somehow, Panerai makes me want to wear watches that I shouldn't be able to wear if that makes sense. Price-wise, Panerai does ask for a premium compared to Omega. That higher price comes in at €9,500 which is no small difference. Still, I'm often keen to mention that I have a serious soft spot for the brand and when they're making great-looking "reasonably" sized watches like this, I'm firmly on board.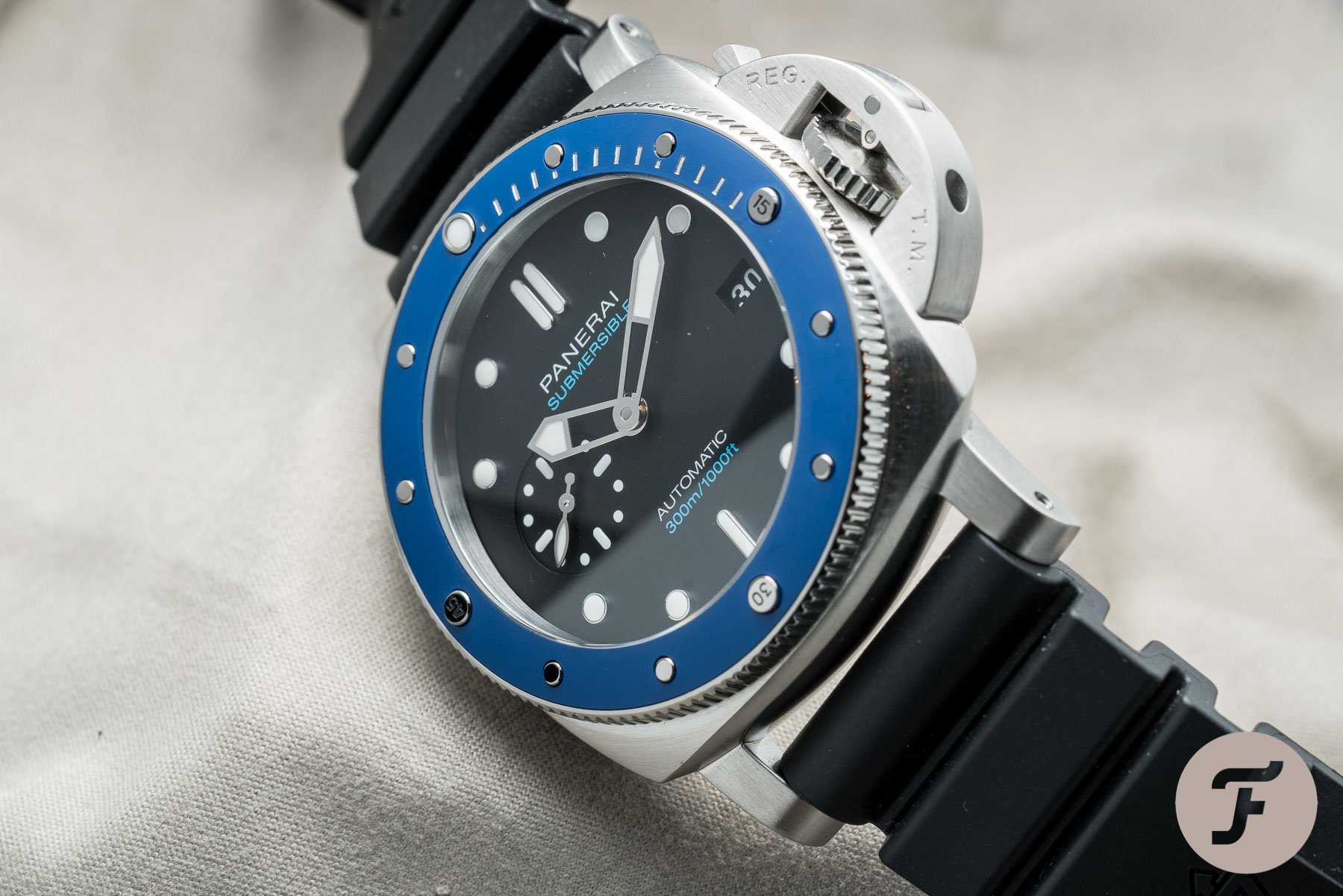 Final thoughts
I suppose that in a matchup like this, the result is relatively predictable. The Omega Seamaster 300 is largely new, cheaper, smaller, and more technically innovative. The Panerai Submersible Azzurro, however, is a bit of a wild card. The looks are seriously distinctive, it isn't quite as retro, and it has a serious presence on the wrist.
Take some time to think about this one before you vote and tell us why you chose what you chose. Furthermore, let us know if you like the direction each brand is taking with these watches.
Omega Seamaster 300 Vs. Panerai Submersible Azzurro