Enjoy Some Sweet #CANDYCANE With Our Sugarlicious Christmas Picks — G-Shock, Hublot, Breitling, And More
Get in the mood for Christmas in style
Unlike our dark #STEALTH picks a couple of weeks ago, this time we go all-in for holiday sweetness. After another heavy hit of pandemic life, if there is one thing we need, it's holiday cheer. And here at Fratello, we aim to please, so enjoy some sweet #CANDYCANE on us. Though I will warn you, this story might end with putting in some hard work to ensure a healthy New Year.
I can't think of a better way to infuse yourself with the generous spirit of Christmas than with a sugary dose of candy. Inspired by the sweetness of a lickable candy cane, here are our immensely cheerful choices to lift your spirits, from Hublot to G-Shock, with style tips that include G-Star Raw and Nike.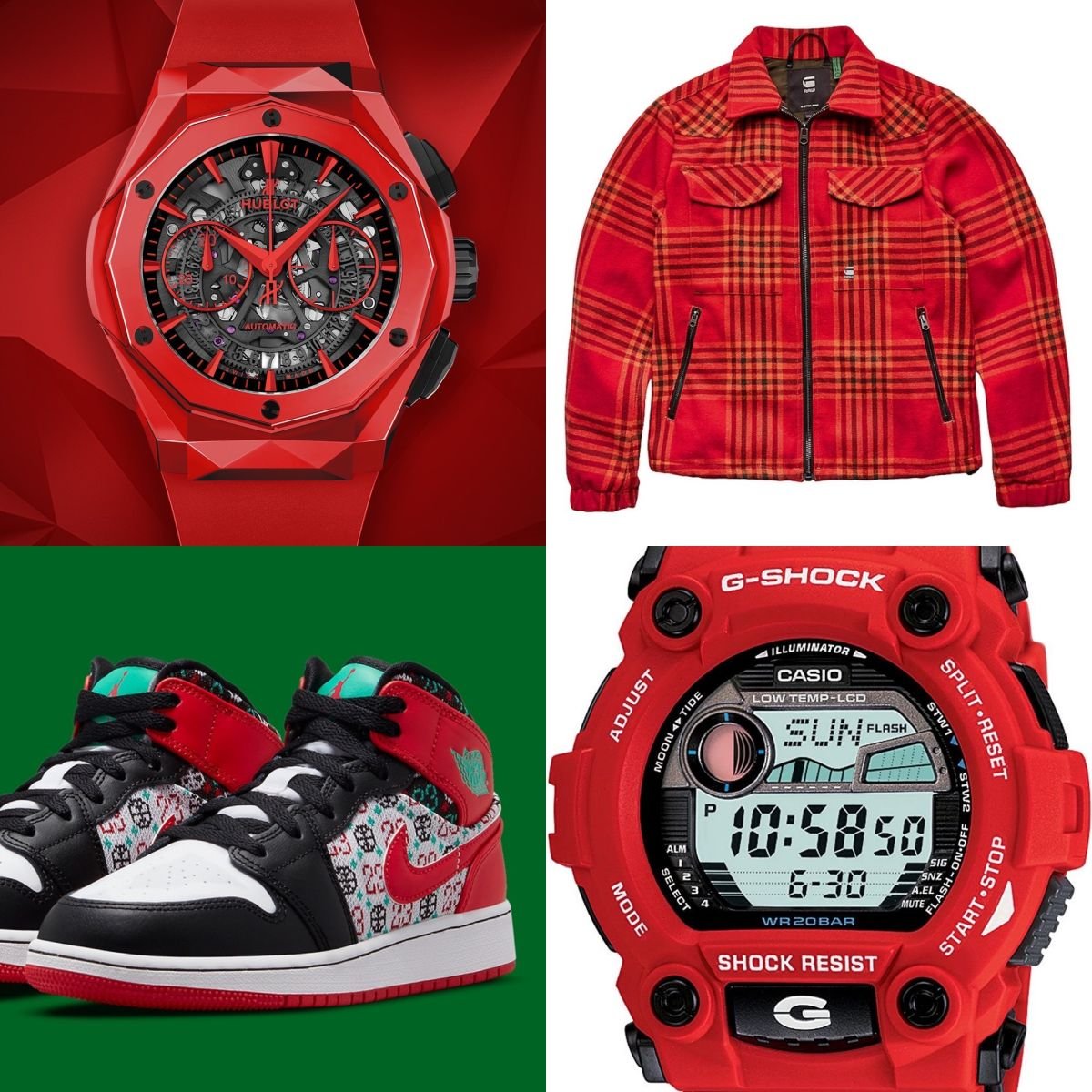 Just think twice before dressing up for Christmas Day with everything in this story. There is such a thing as too much red. People might mistake you for Santa's favorite elf. But enjoy yourself, sing a carol or two, and do eat too many cakes. We all deserve it, for chrissakes. Just be ready to renew that gym membership in January.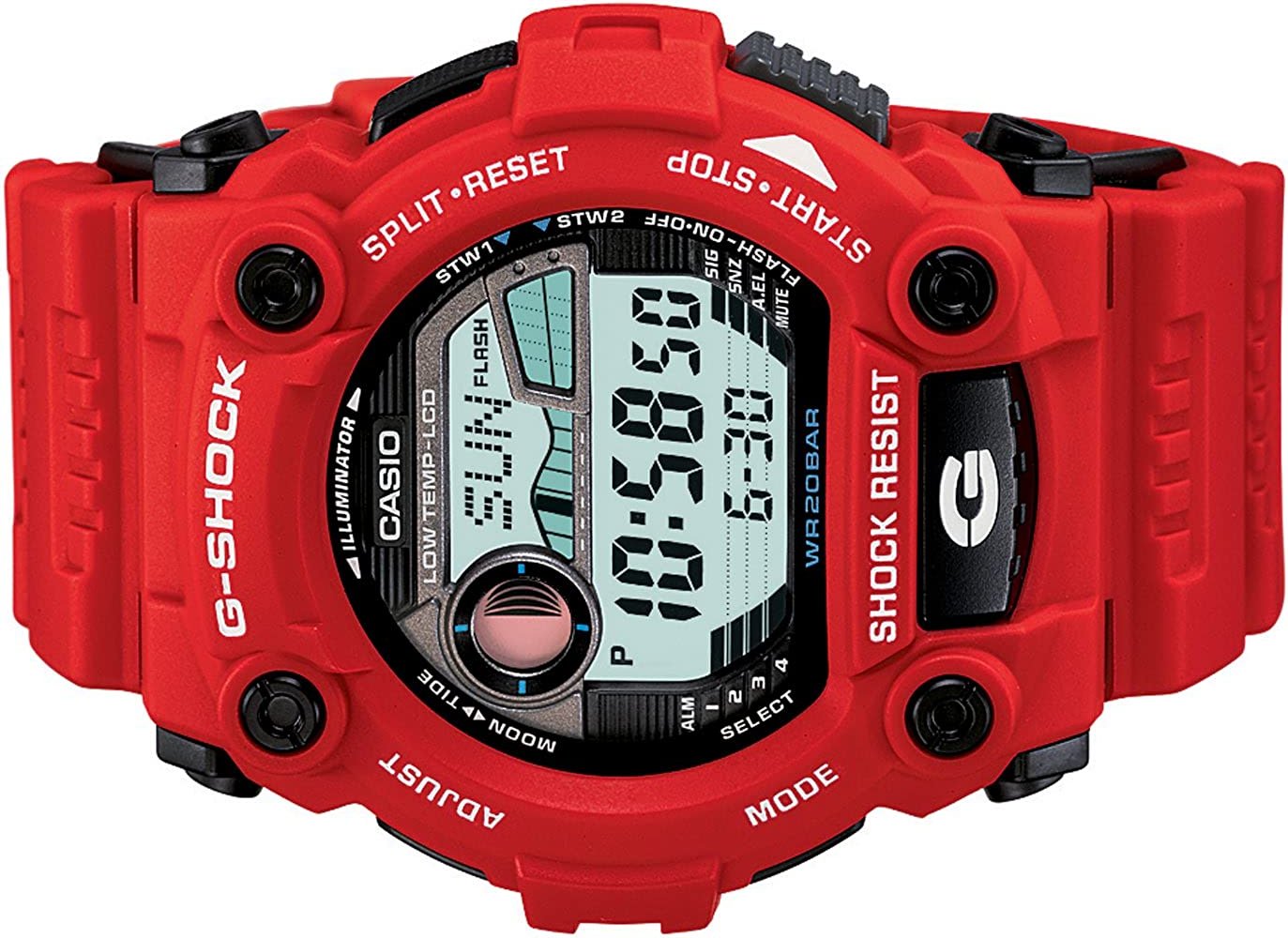 Casio G-Shock G-Rescue G-7900A
This is the easiest, cheapest, and most durable way to celebrate the bright red and white of the holidays. That is if you want to mark this occasion on your wrist. The G-7900 from Casio might look big and brash, but you'd never guess so by how it feels on the wrist. If you're not used to the lightweight G-Shock resin watches, you'll be unsure whether you are wearing one of your kids' playthings or an actual, working watch. But trust me, this is a tough tool. It's flashy as hell and red enough to wake you up after the most pandemic-defying Christmas party. On the flip side of fulfilling the huge fun quota, this is an eminently trustworthy piece of equipment. Should you find yourself on a piste halfway up a mountain, your G-Shock will never let you down, and for $99 on Amazon, it's a supreme value prop.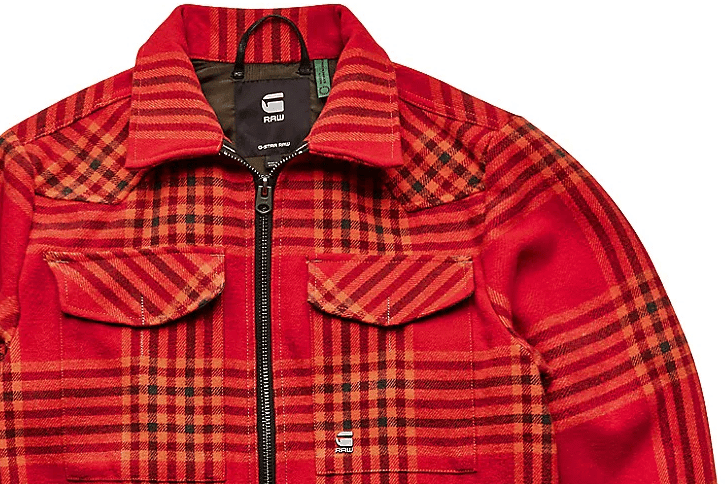 G-Star Raw Checked Overshirt Jacket
With a rich weave of red and brown, you can channel your inner lumberjack with this warm quality jacket from G-Star Raw. Hot on this year's trend of large-sized overshirts being embraced by an even larger-sized demographic, G-Star hasn't lost touch with the streets. Me, I get that warm, fuzzy feeling of eggnog and a crackling fireplace, and you know what? For around $150 at Modesens, it's perfect for when you rush out for those last-minute gifts. But after seeing the next picture, you know what's going to happen. You might have to pop into that Hublot Boutique on the way. Just don't tell your partner. You're allowed at least one gift for yourself, seriously.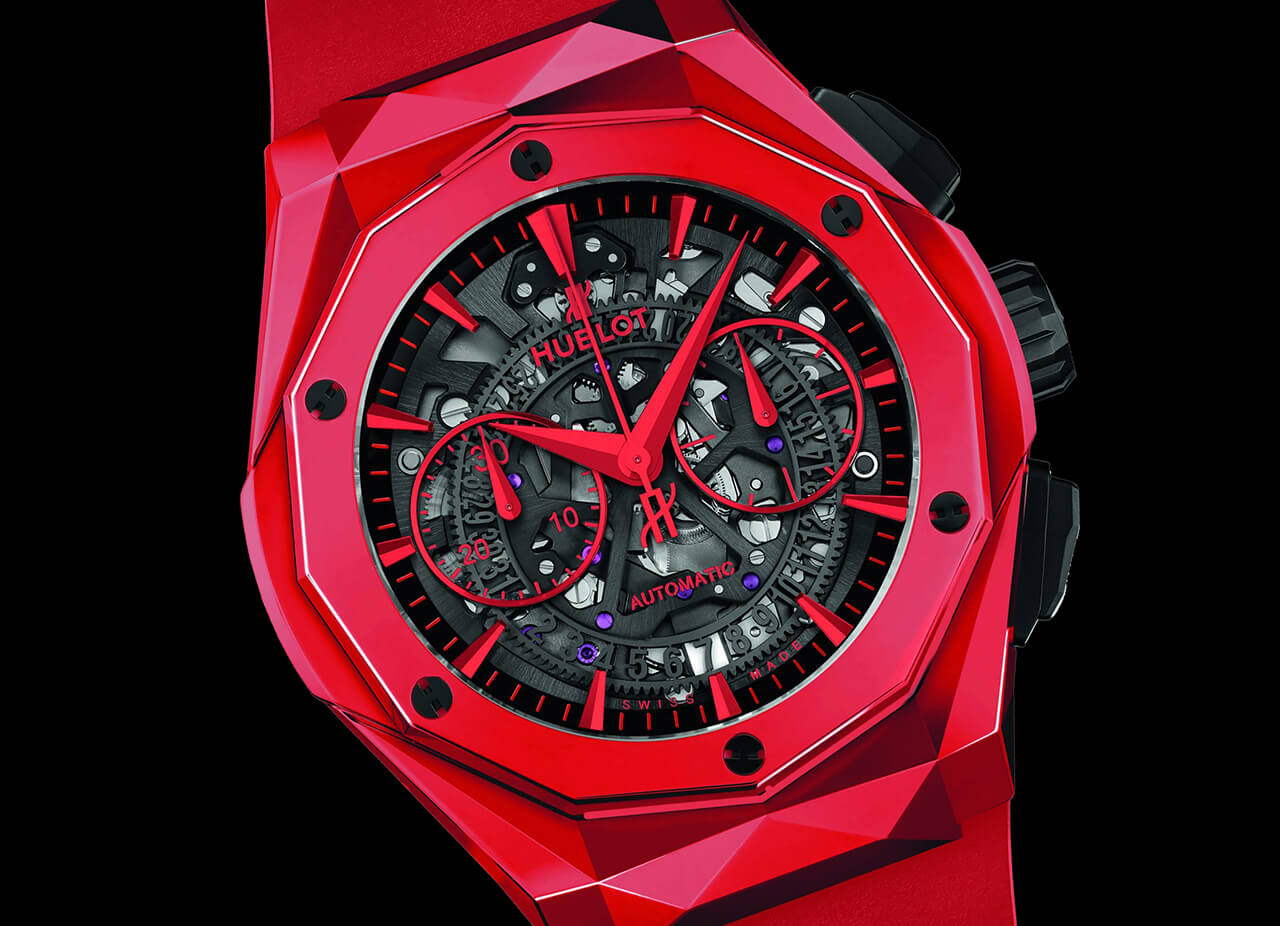 Hublot Classic Fusion Aerofusion Chronograph Orlinski
I bet the French artist Richard Orlinski thought of the holiday season when he pitched this facetted marvel to the folks at Hublot. Yes, most of Hublot's watches are too big and over the top for me, but I do admire the brand's focus on flash. Not all of us feel like wearing a monochrome tool watch. I mean, how many black-dialed dive watches can a man possibly have?
This 45mm, angular, faceted vision of the future is razor-sharp and, well, very, very bright. But it does have great chronograph functionality too. The full-on atmosphere-entering glowing red makes me smile, even at $24,100. Hublot once again shows its mastery of ceramic case design, as no one does color like the masters of Fusion. It's certainly not for everyone, but I love it. It's an irreverent, cool, and in-your-face piece. I dare you not to feel a tinge of desire for this bold piece of red passion. Check Chrono24 here for this discontinued tough guy.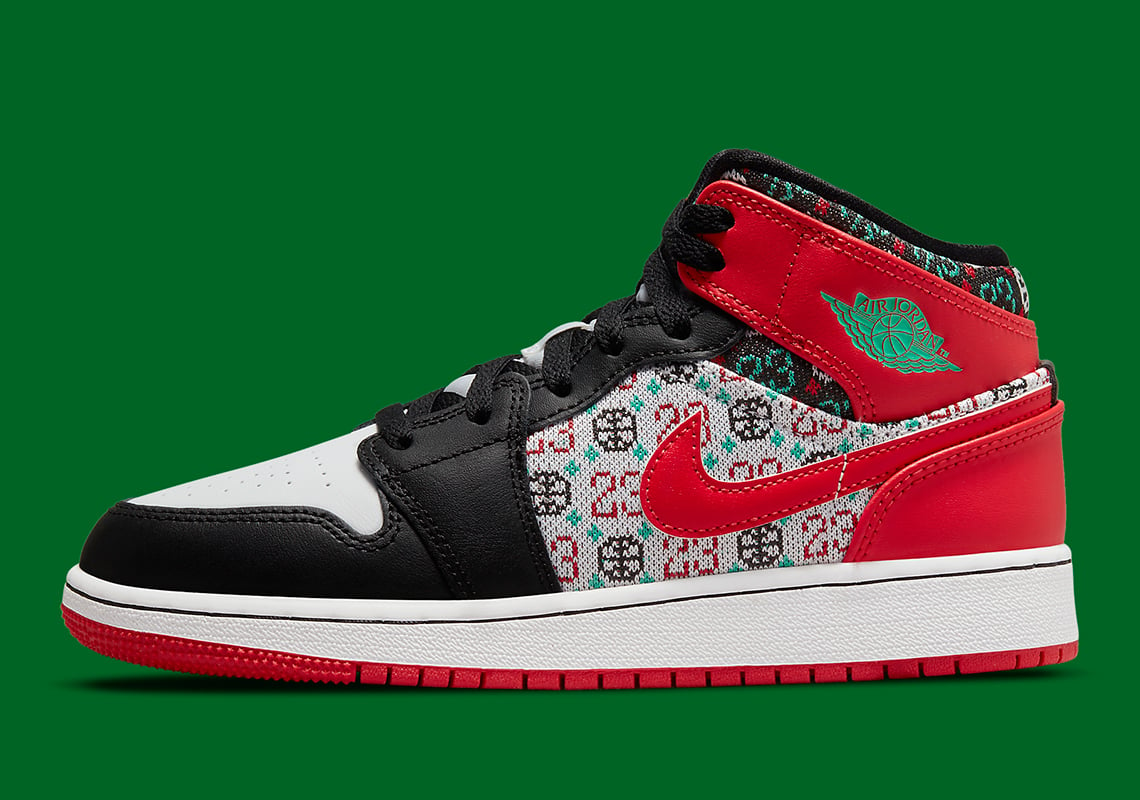 Nike Air Jordan 1 Mid "Ugly Christmas Jumper"
No, really, that is the name. The ironic nature of those knitted jumpers has now reached the world of street fashion and an icon of footwear. Red, white, green, and the recognizable homely patterns your gran loves. Only one of the most evergreen pieces of sneakerdom like the Air Jordan can pull this off while still exuding an air of cool. I want these, and at only $105, they're going to fly off the shelves if they haven't already. If Santas little helpers were based in New York, they would all be wearing these babies, I'm telling you. These sneakers were released on the 9th of December, so I would be quick to get yours before the elves take them all. Check Sneakernews here.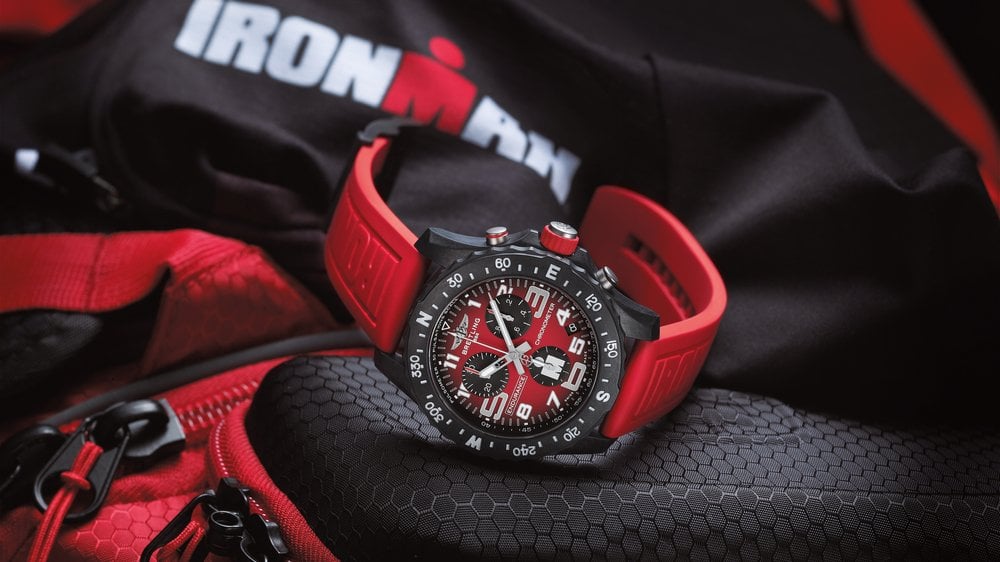 Breitling Endurance Pro Ironman
The Breitling Endurance Pro series has been a big success, taking a leaf out of the Hublot handbook. The big, super light Breitlight composite case is as equally conflicting as it is inspiring. Now, why would I say that? Well, for this story, the unintended #CANDYCANE colors are spot-on, and the deep red fumé dial is one of Breitling's best. Wear it while indulging in a well-deserved holiday feast or five, but just one look at the Ironman logo at 6, and you know the score. Those pounds will have to come off through hard work, so just buy those trail running shoes right now. You might not understand how to work the compass bezel without a course, but the busy dial is maximalist Breitling at its best. The huge Arabic numerals are severely chopped off by black registers, and everything is clearly legible, including the sports-focused pulsometer scale.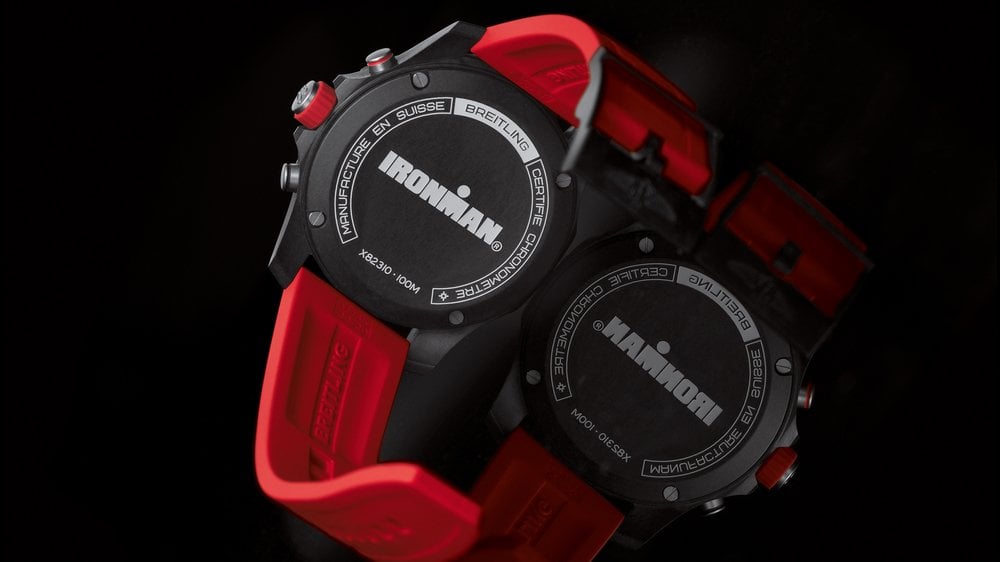 Too big but just right
If this were any other watch, I'd say it's too big for me. But even at 44mm, I forgive you, Breitling. The 64.6g weight is truly size-forgiving, and that fumé dial is just fabulous., unlike the matte black dials of the four other references in the line. At 3.3 times lighter than titanium, it's a great sports watch with crisp legibility, and the strong Breitling Caliber 82 gives you infinite peace of mind with its SuperQuartz(™) heart. At $3,350, this COSC-certified flyweight fighter is just what you need to relieve those post-Christmas blues and lose that turkey flab. Check it out here at the Breitling online store.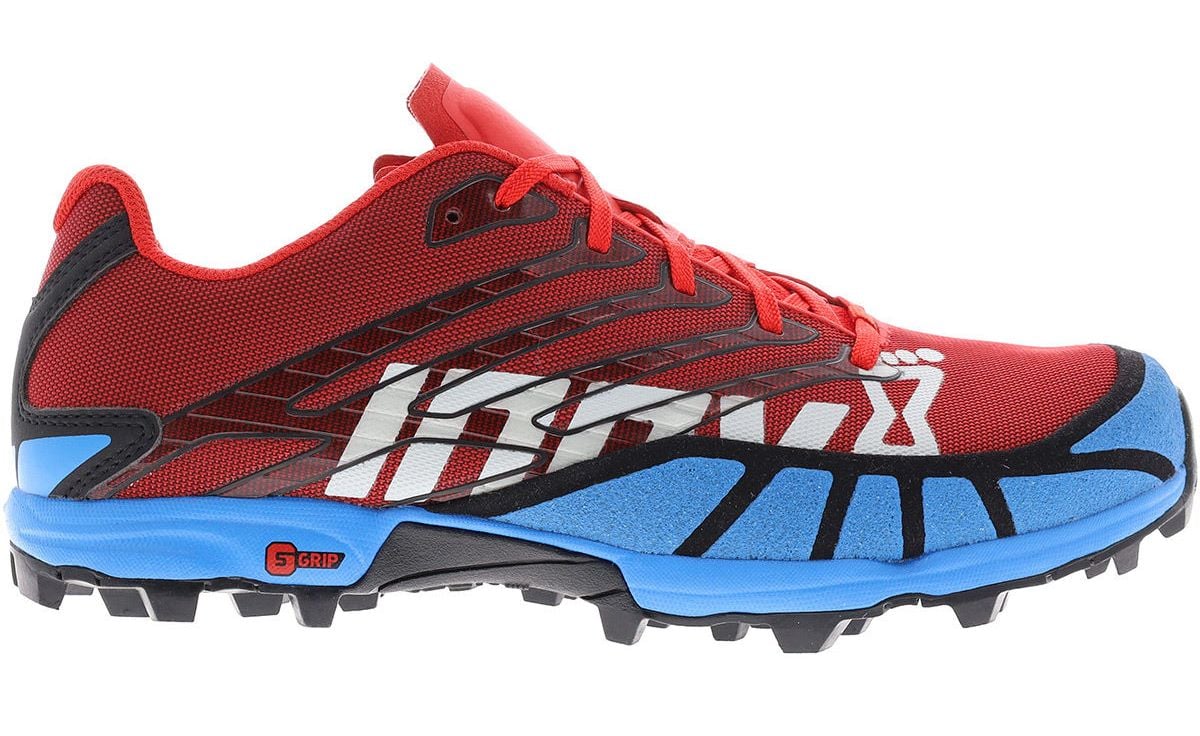 Inov-8 X-Talon 255 Trail Running Shoes
With a mix of #CANDYCANE colors and January blues, these tough trail running shoes end the story with an important point. Today, I've taken you on a short journey, from enjoyment to secretly splurging on a mad red ceramic watch, and back to the reality that we all must face. Turn the aftermath of the holiday feasts into a fresh start for 2022, but just don't make it a New Year's resolution. They all get broken, as inevitably as the gym fills up in January, only to become strangely empty the month after. At around $150 at Wiggle, these bring with them the promise of an energetic New Year. And yes, I'm sure you can outrun the pandemic.
What do you make of my #CANDYCANE picks? And what will you be rocking for the season's festivities? Let me know down in the comments!
Find and follow me @thorsvaboe.