Photo Essay – Cartier Manufacture Visit in La Chaux-de-Fonds
It's early Thursday morning and my alarm clock goes off. This is not something that happens a lot on weekdays, there must be something special going on. My agenda tells me I have to be at Schiphol Airport in two hours.
After working my way through a rainy rush hour, I arrive at KLM Jet Center. This place looks like a remote business area, not what you'd be expecting when you are travelling to Switzerland. Shortly after I find myself in a lounge, overlooking a large terrain with several jets.
It is here that I meet my fellow travellers for today, and hardly 15 minutes later we take off in the Cartier Jet, heading towards the Cartier Manufacture in La Chaux-de-Fonds.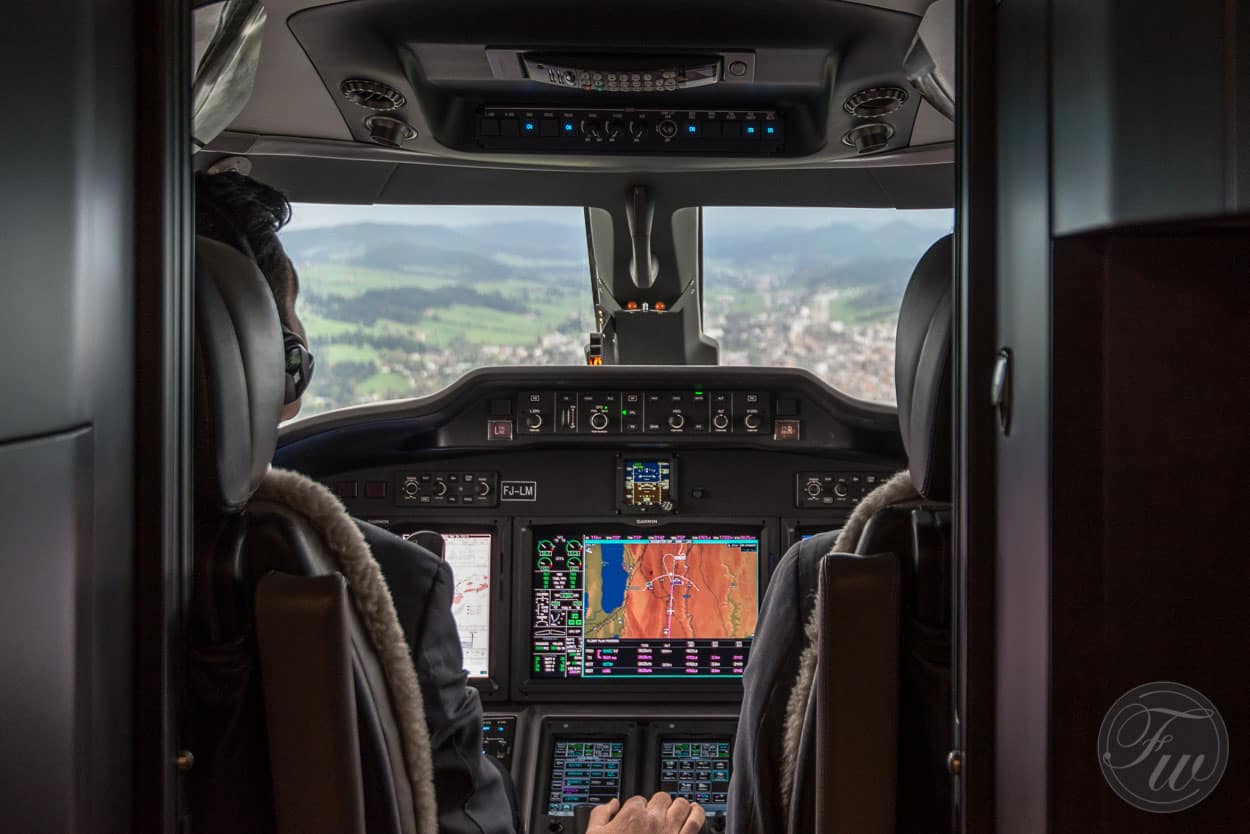 Cartier Manufacture Visit
Shortly after, we arrive in Switzerland and transfer to the Cartier Manufacture where we are welcomed by Carole Forestier-Kasapi. With a long list of horological achievements, including head of design studio at Renaud & Papi, she was recruited by Cartier International in 1999 for their movement development department as Fine Watch Movement constructor.
Later on, Carole Forestier-Kasapi became head of Cartier's Fine Watch Movement Development and currently she is the head of Movement Creation.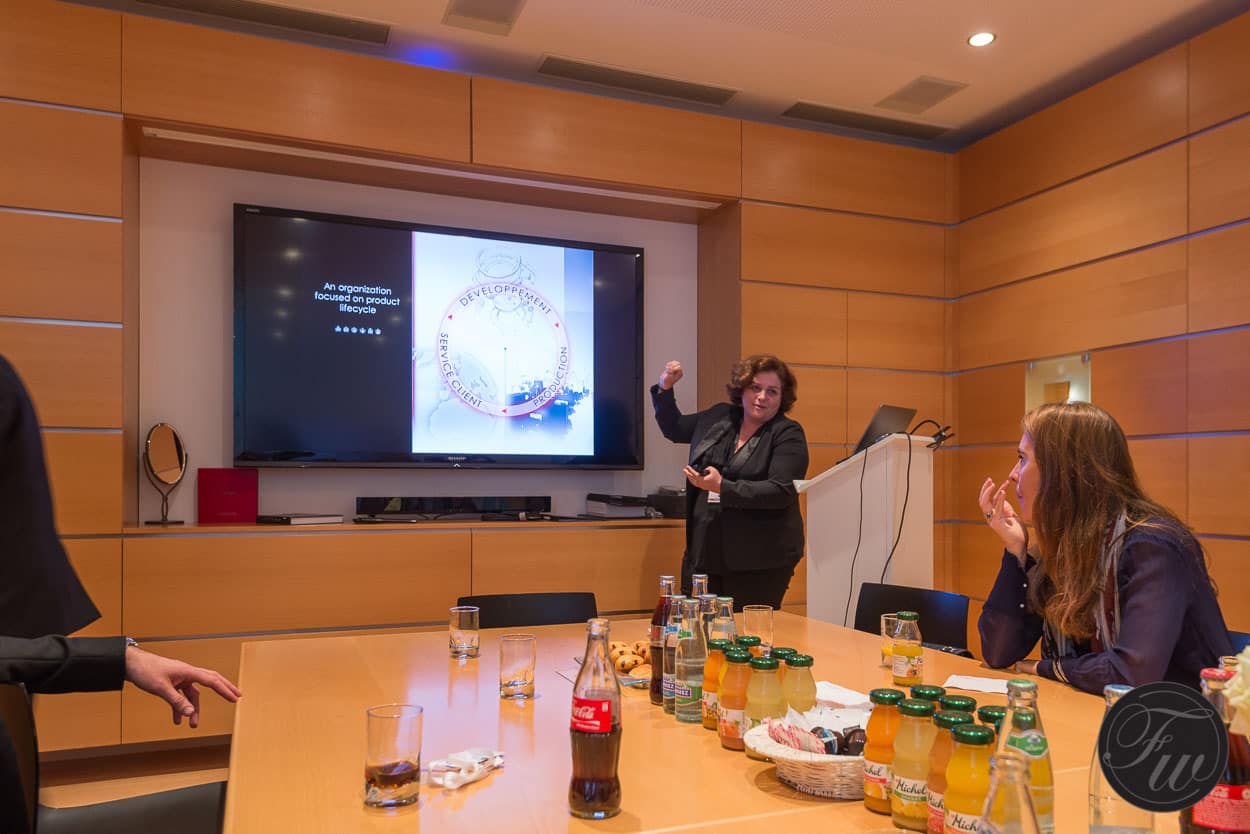 After a brief introduction and explaining the program of the day we start with the actual Cartier Manufacture visit. Starting with seeing some prototypes and custom editions we continue our way to the R&D department.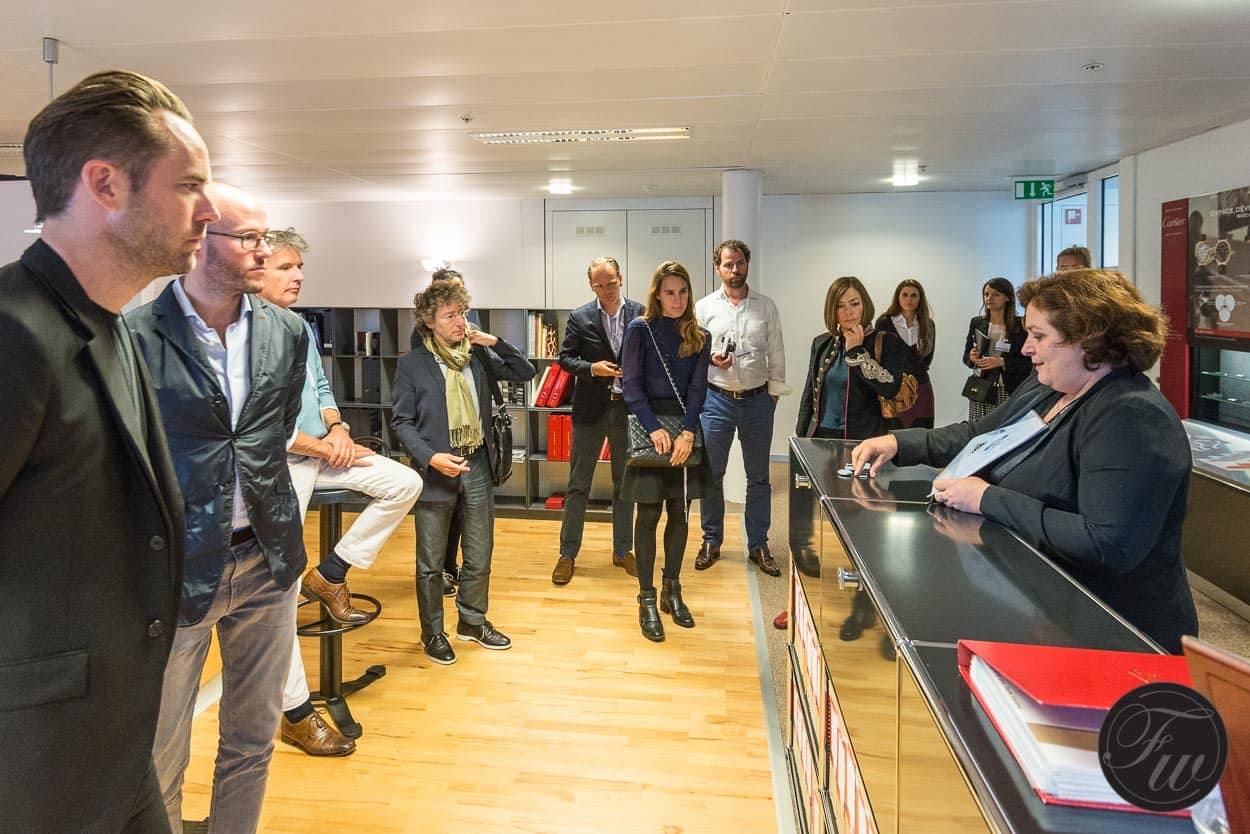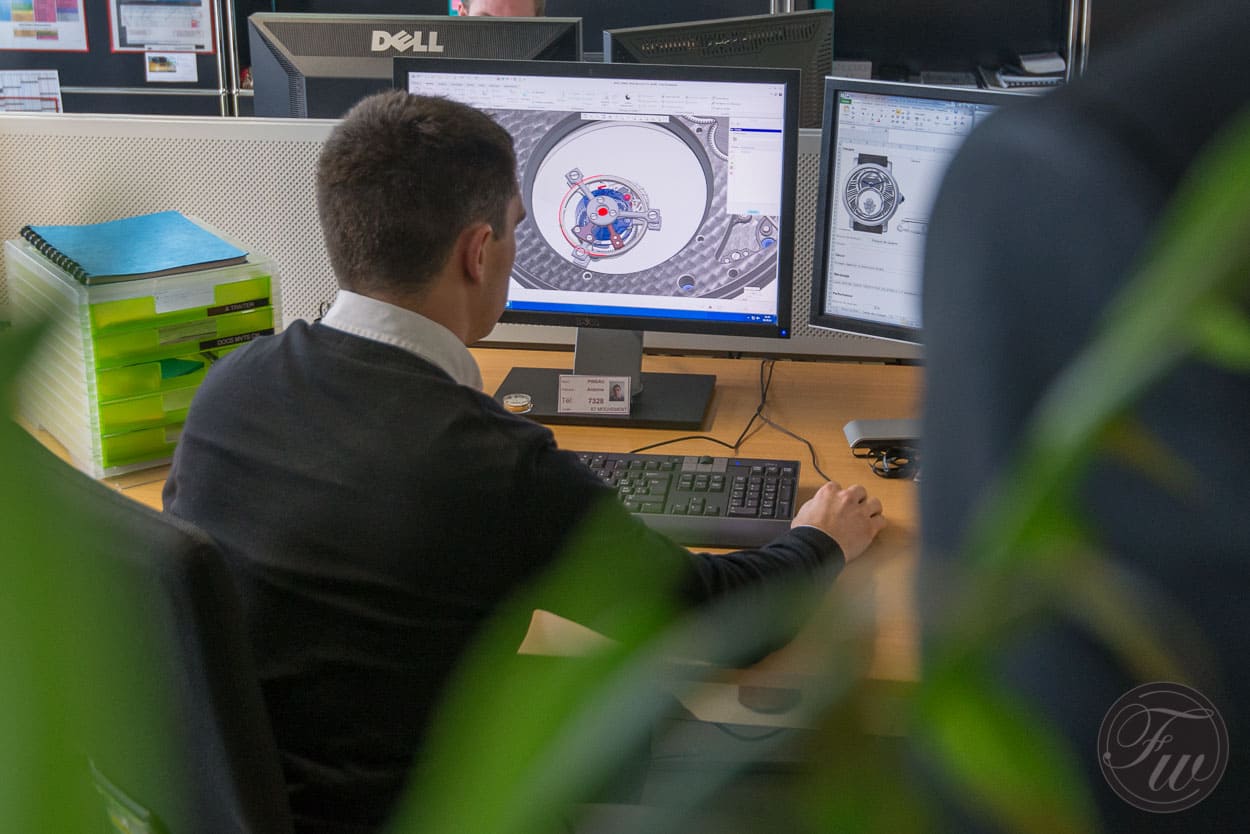 Here, one of the employees explains the Mystery Tourbillon by showing cross sections and animations in their CAD program. Followed by a short demonstration of a new case design that is invulnerable to the influence of magnetic fields.
This is demonstrated by the use of a powerful magnet. Holding it to a regular case, the movement stops instantly, where-as the new case design shows that the movement will just keep on ticking without problems.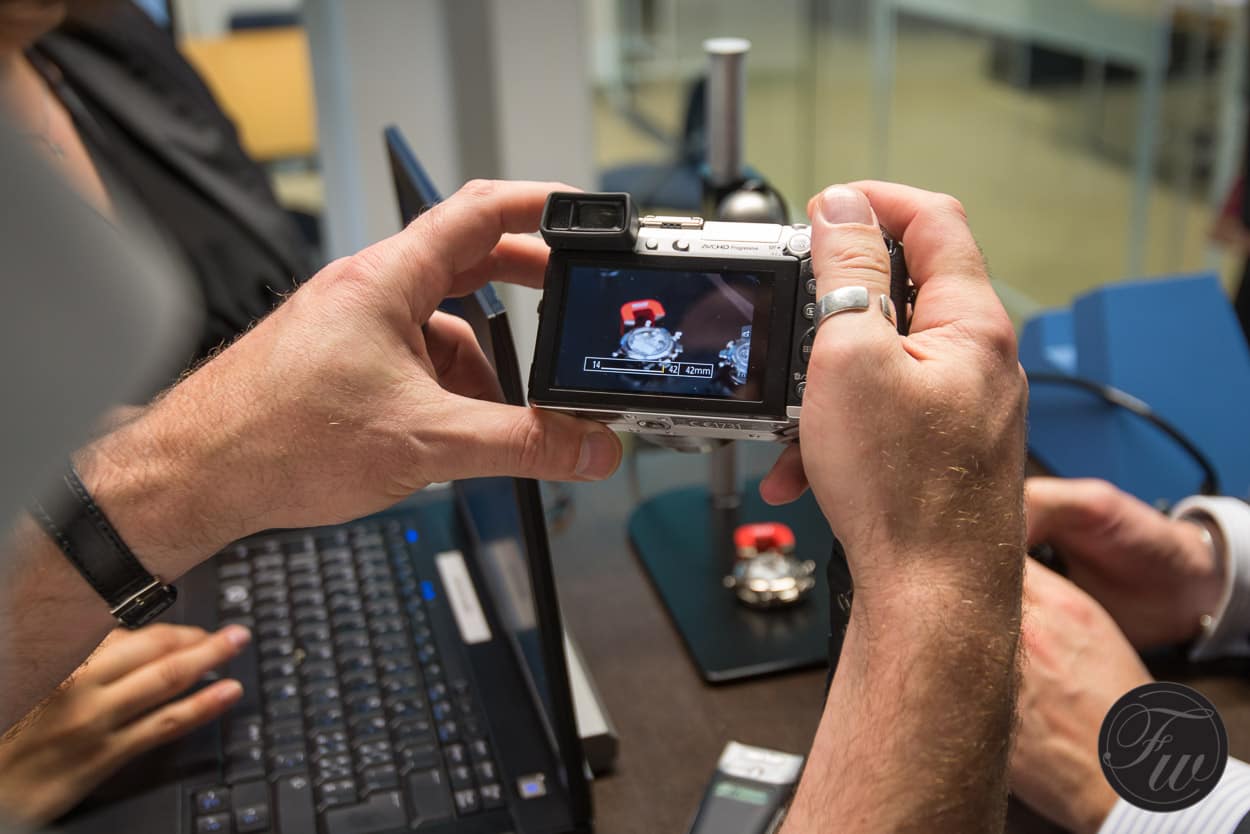 After this demonstration, it was time to move on to the La Chaux-de-Fonds production facility. Going through the Cartier Manufacture we see an endless amount of (turn) milling machines producing all kinds of parts for Cartier bracelets and clasps. All parts are still finished by hand. The same goes for the Cartier watch cases.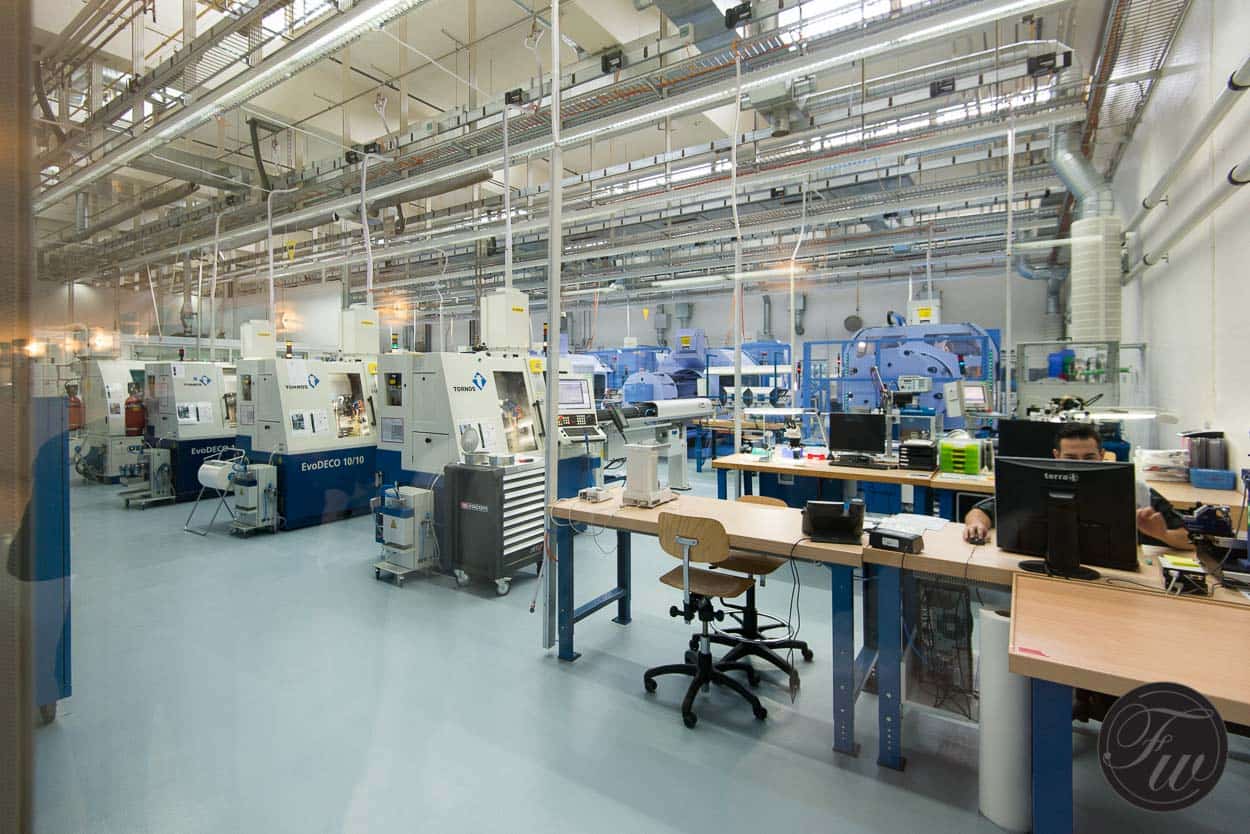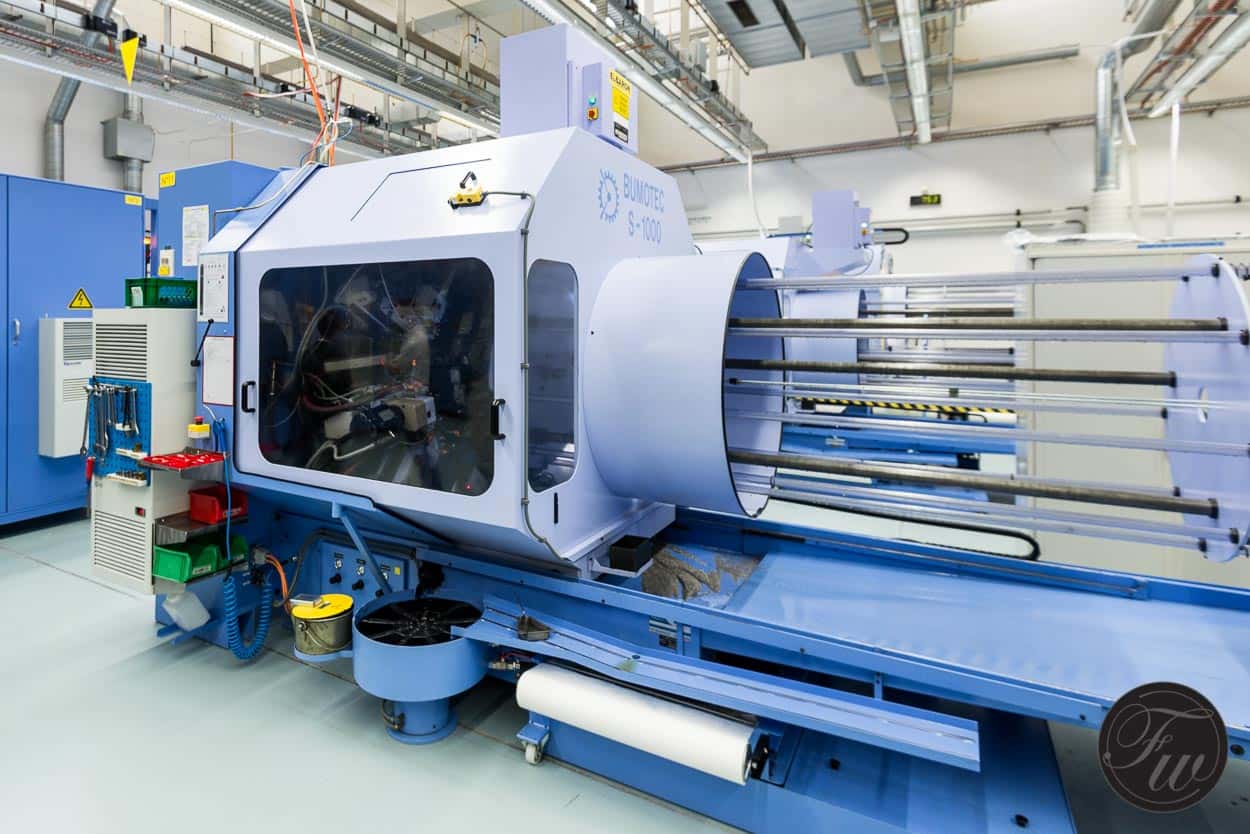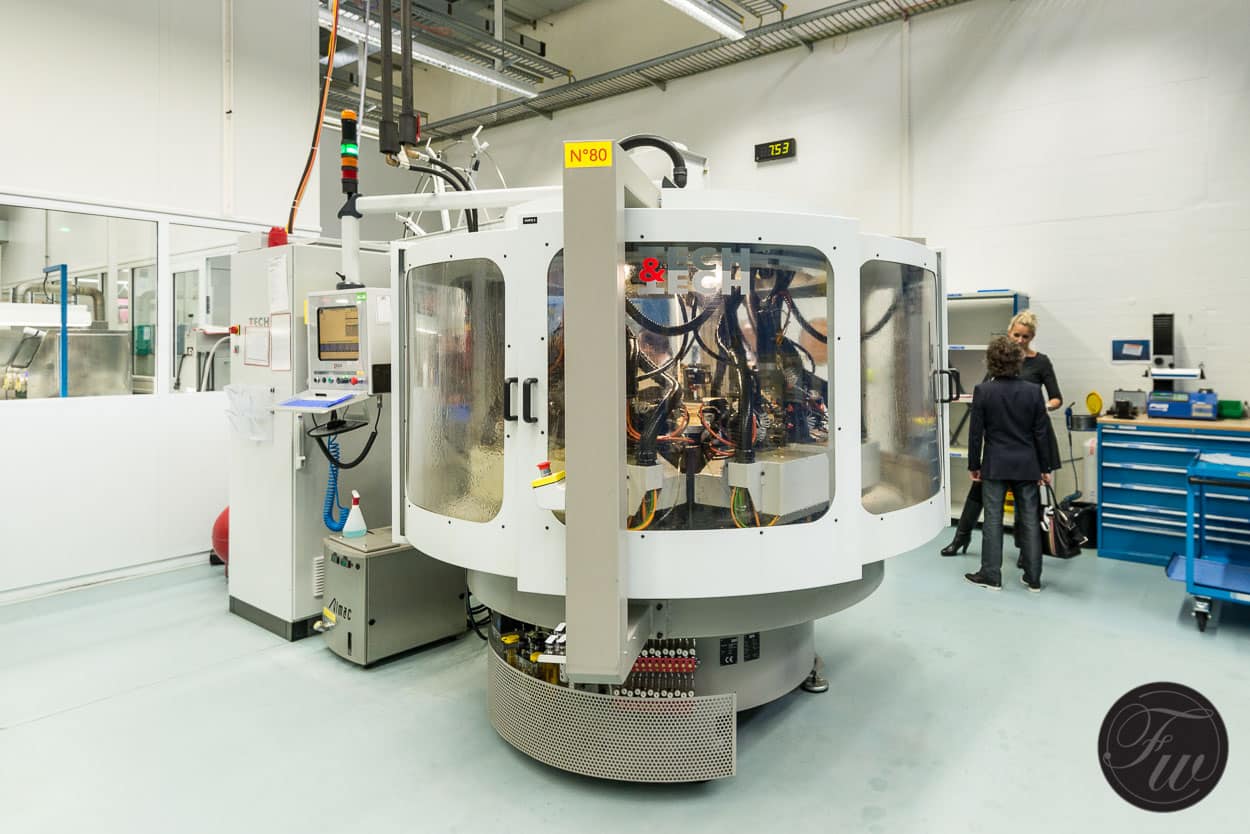 Next step in the process is the finishing of rough parts and some assembly. Here we see how they modify crystals. One of many processes that is on display throughout the entire Cartier Manufacture. They explain what is done at that point with samples of the steps throughout the process.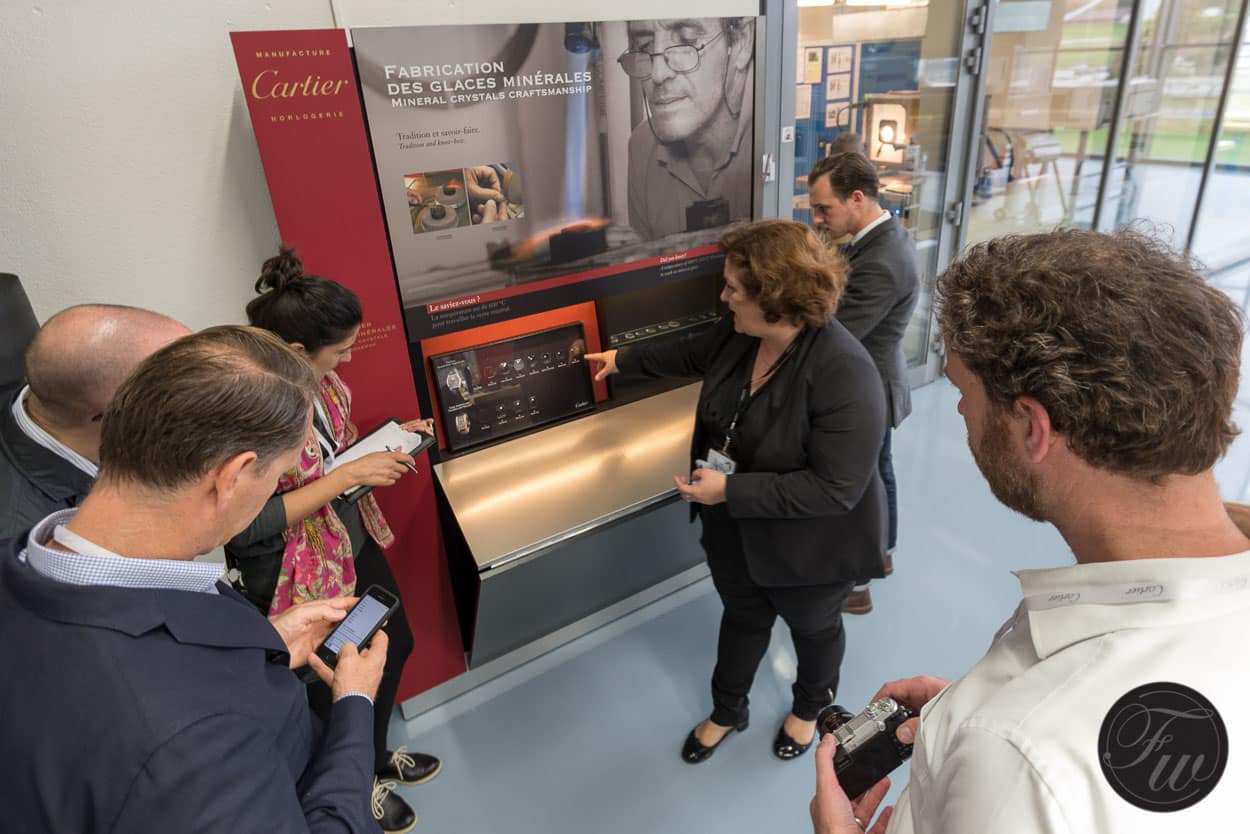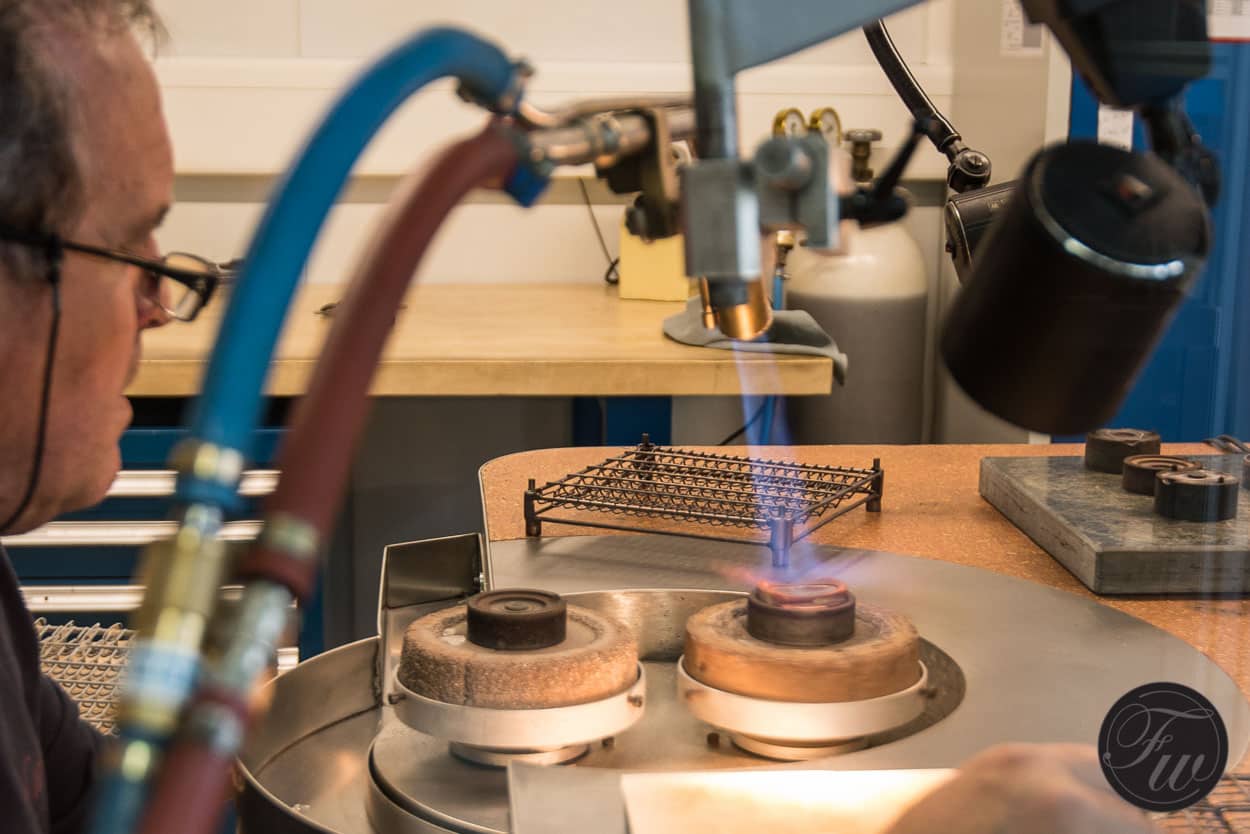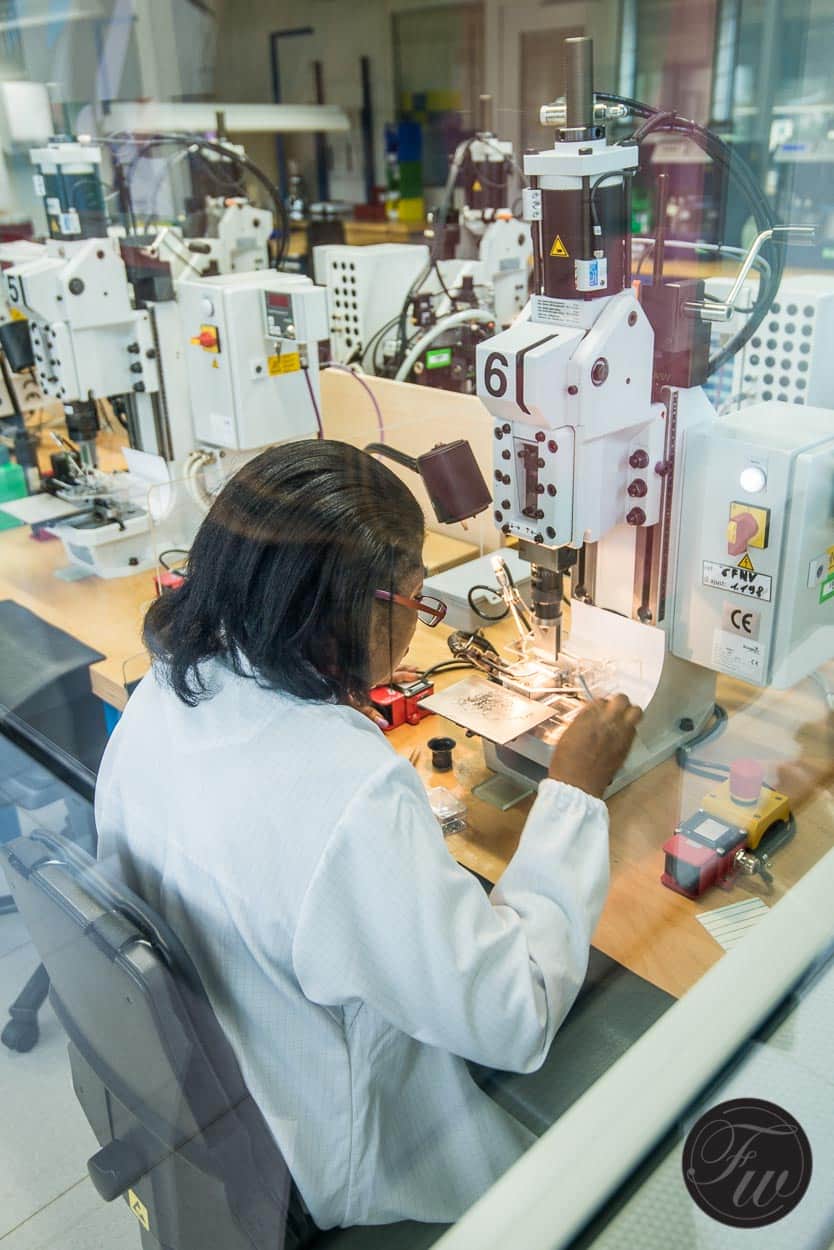 Above a photo of an employee working on Cartier's hands. Piece by piece, the hands are being polished before being modelled in their final shape. Afterwards, they are being blued and/or have Luminova applied to them.
Below a batch of cases during a polishing process. As you can see on the photos below, the watch cases are being polished and finished by hand, just like the parts for the bracelet and clasp.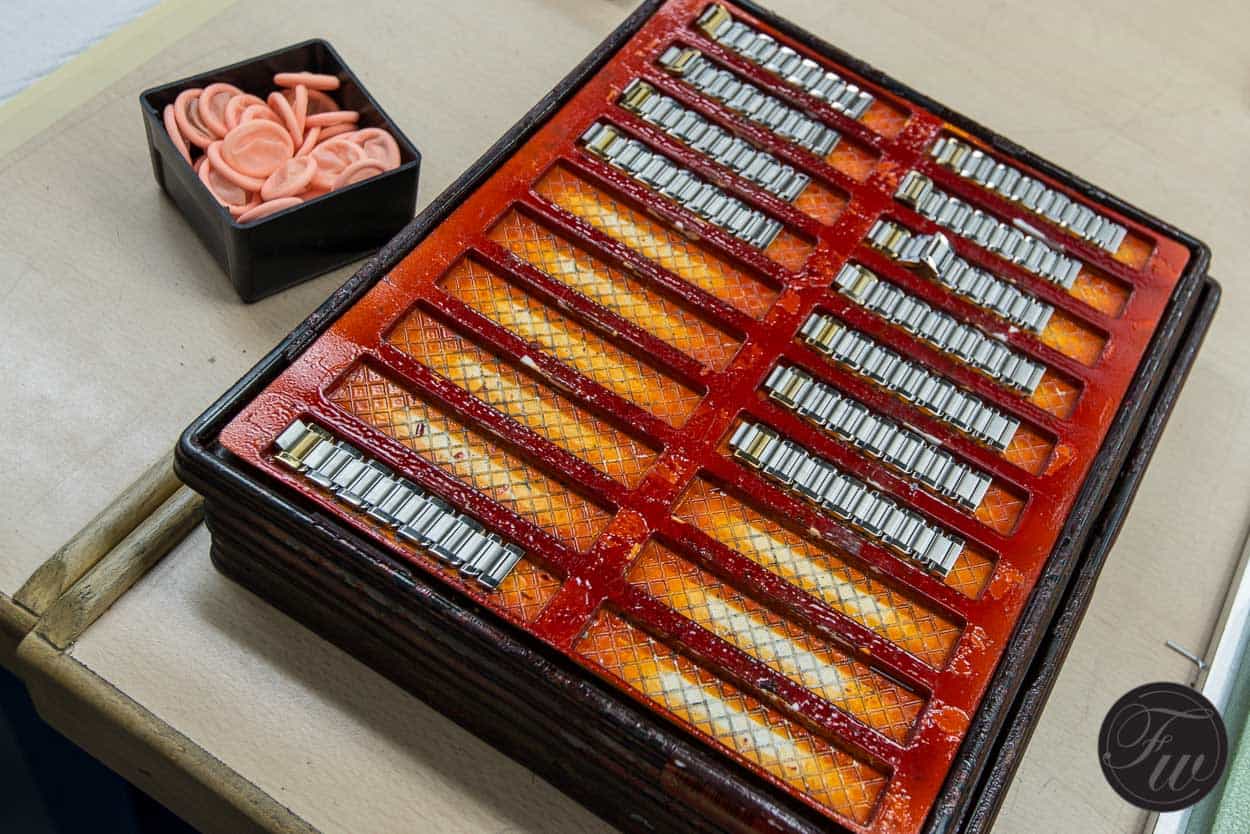 Before the bracelet is being assembled, every link is being polished piece-by-piece and by hand.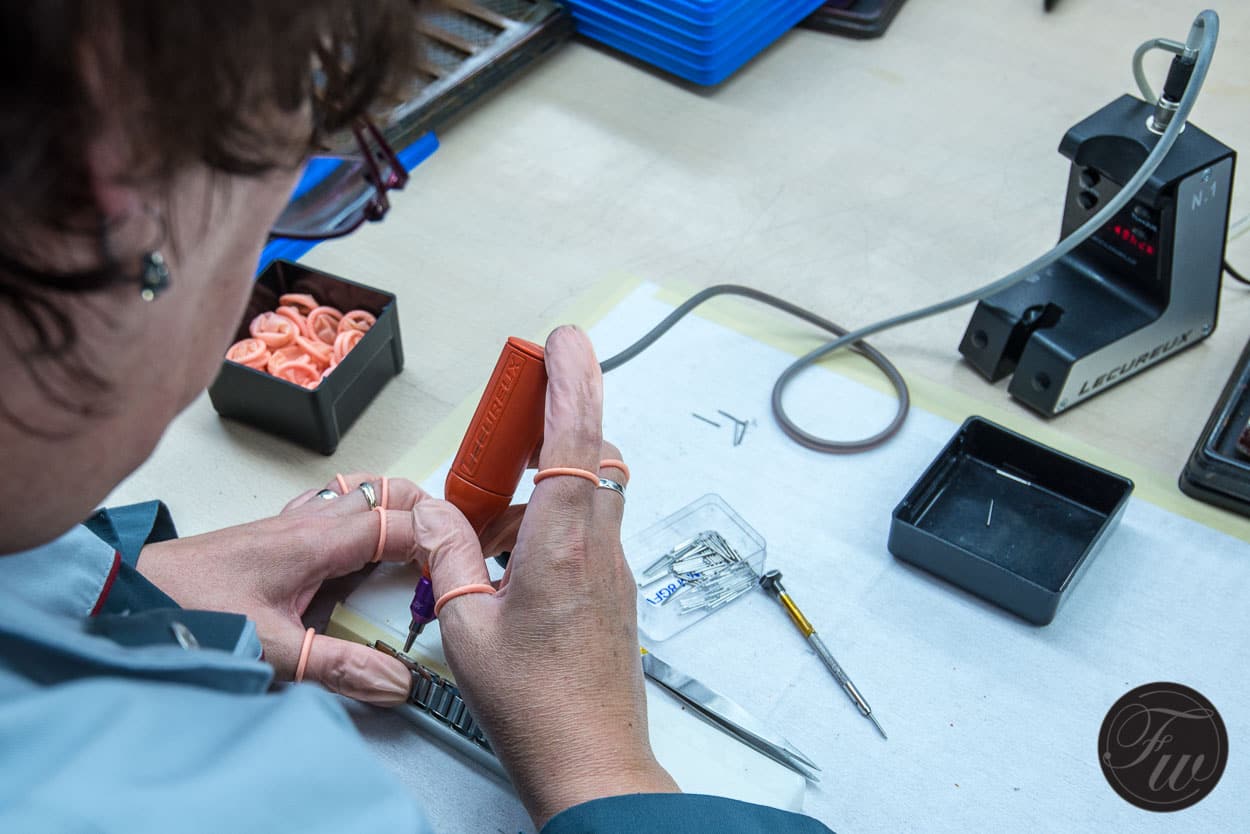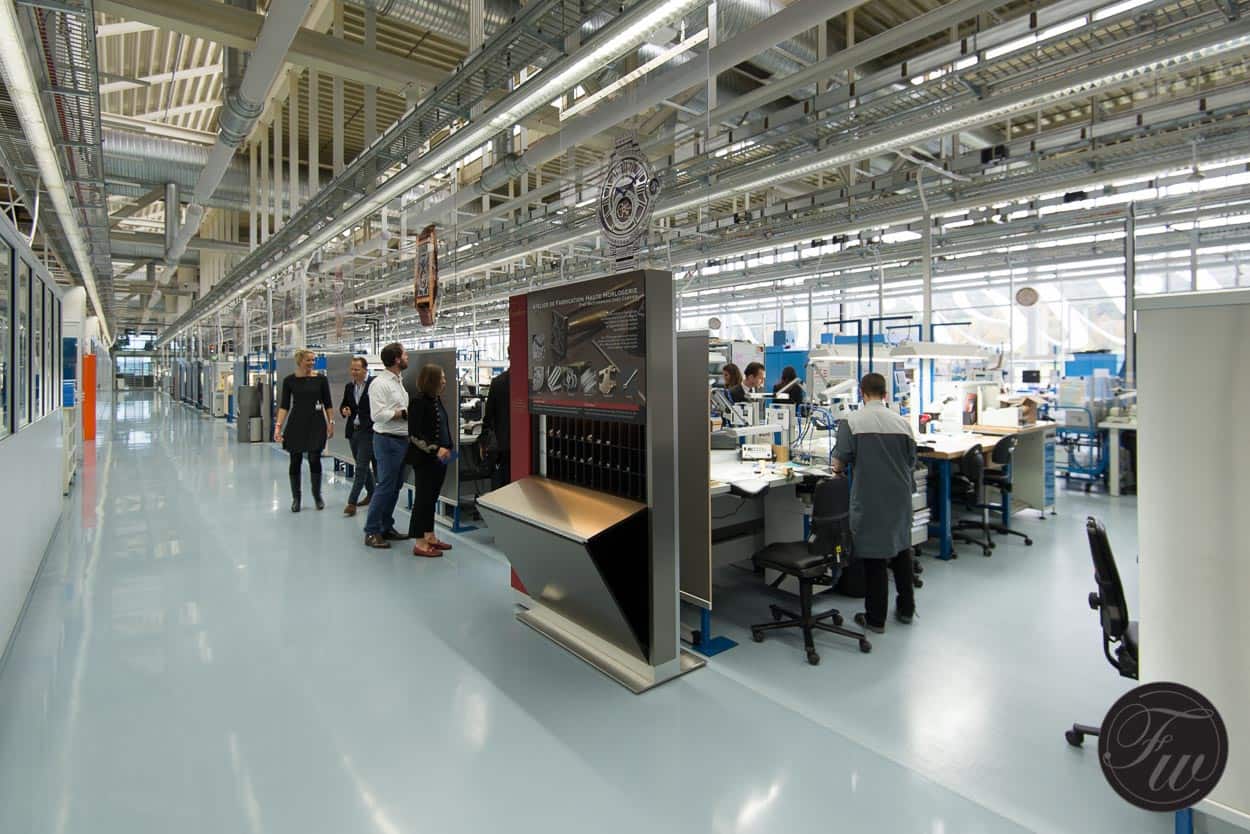 The next stage showed us the assembly of the crystal, accompanied by the display explaining how and what it is being done to accomplish this step.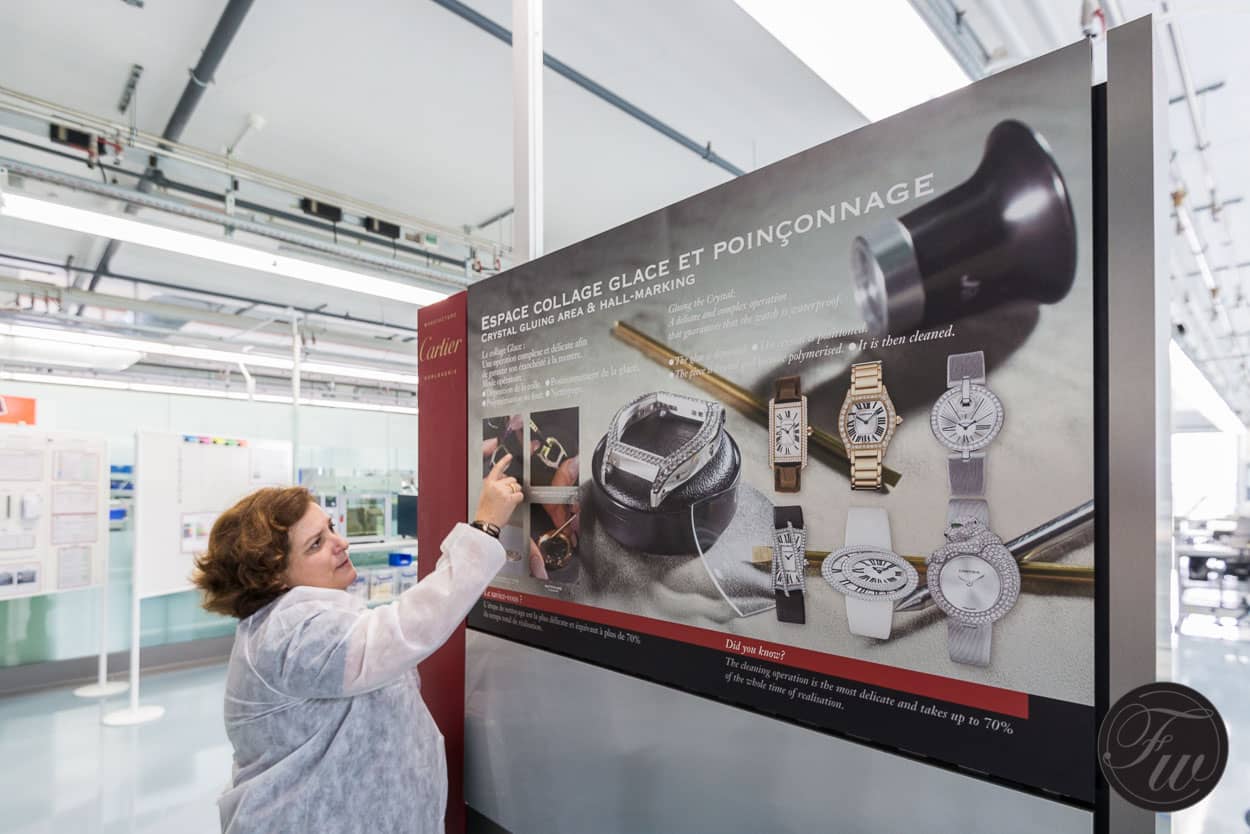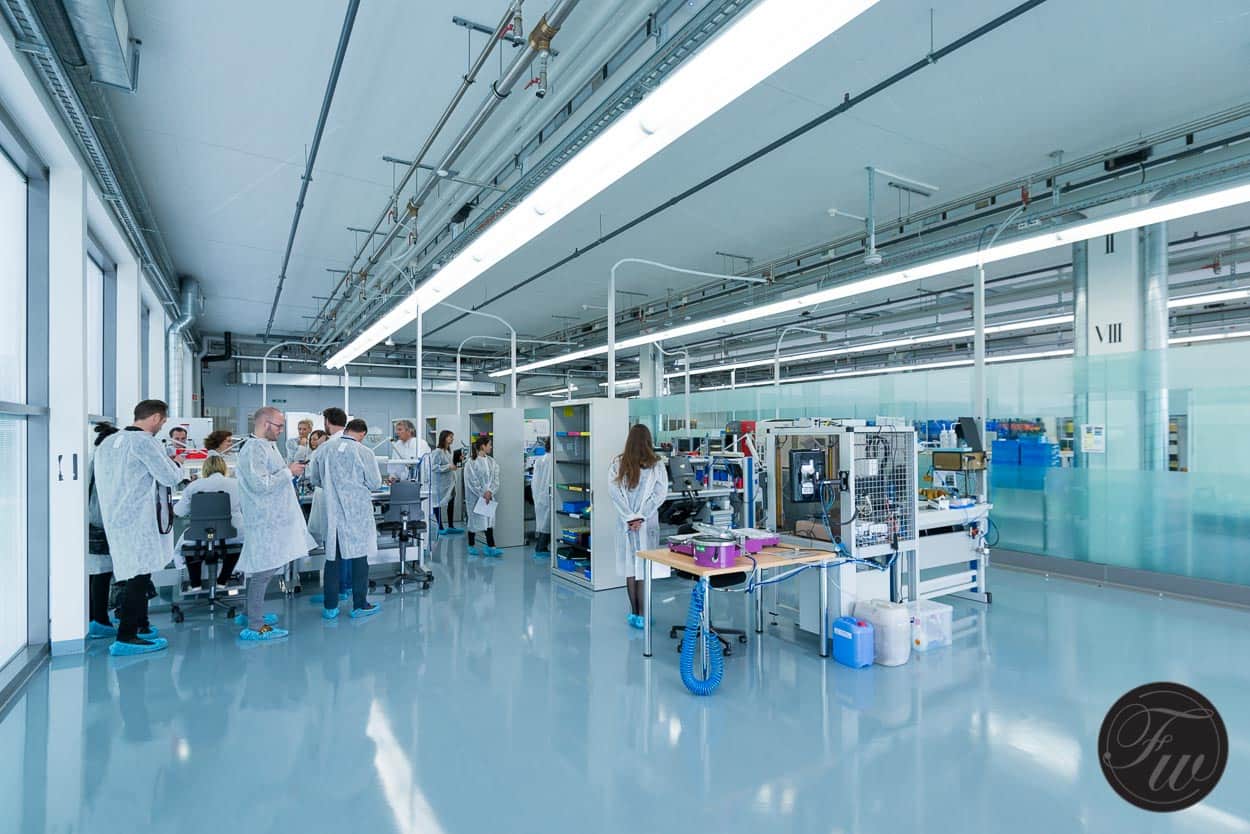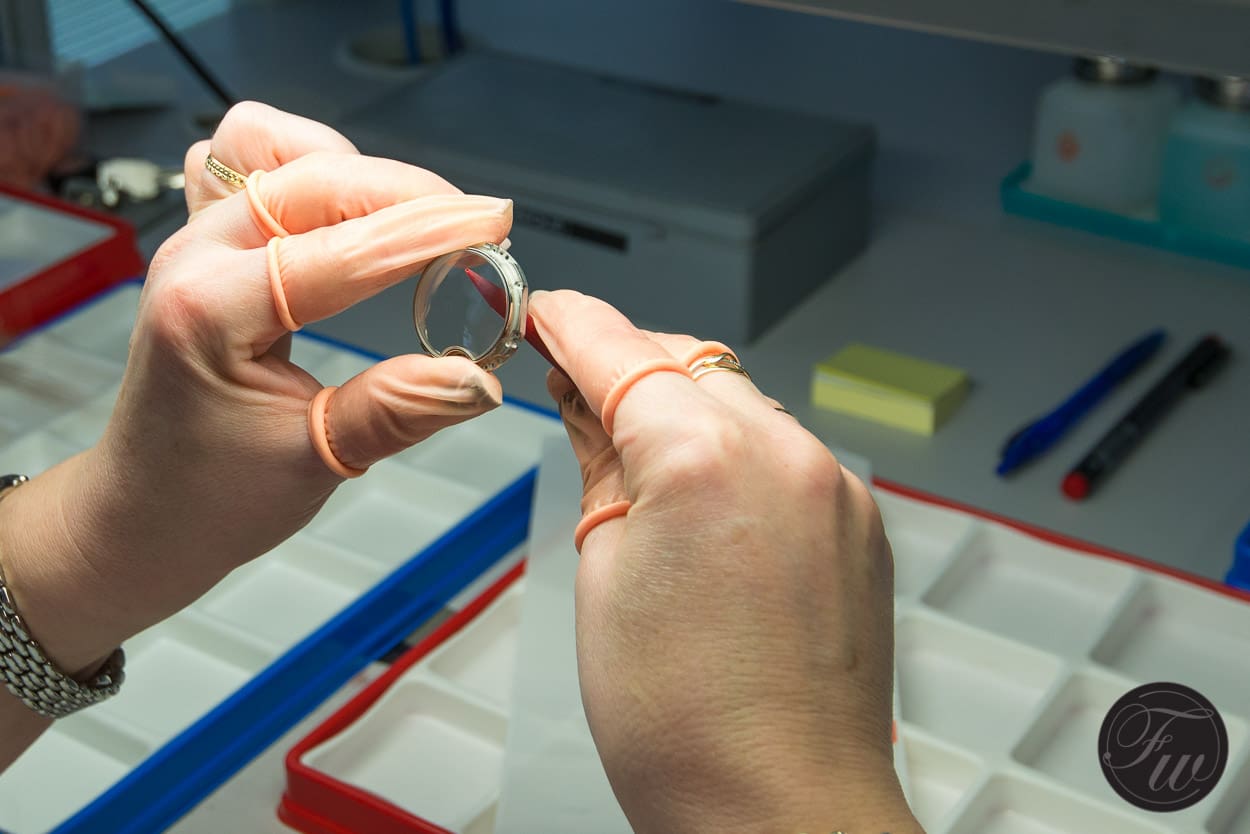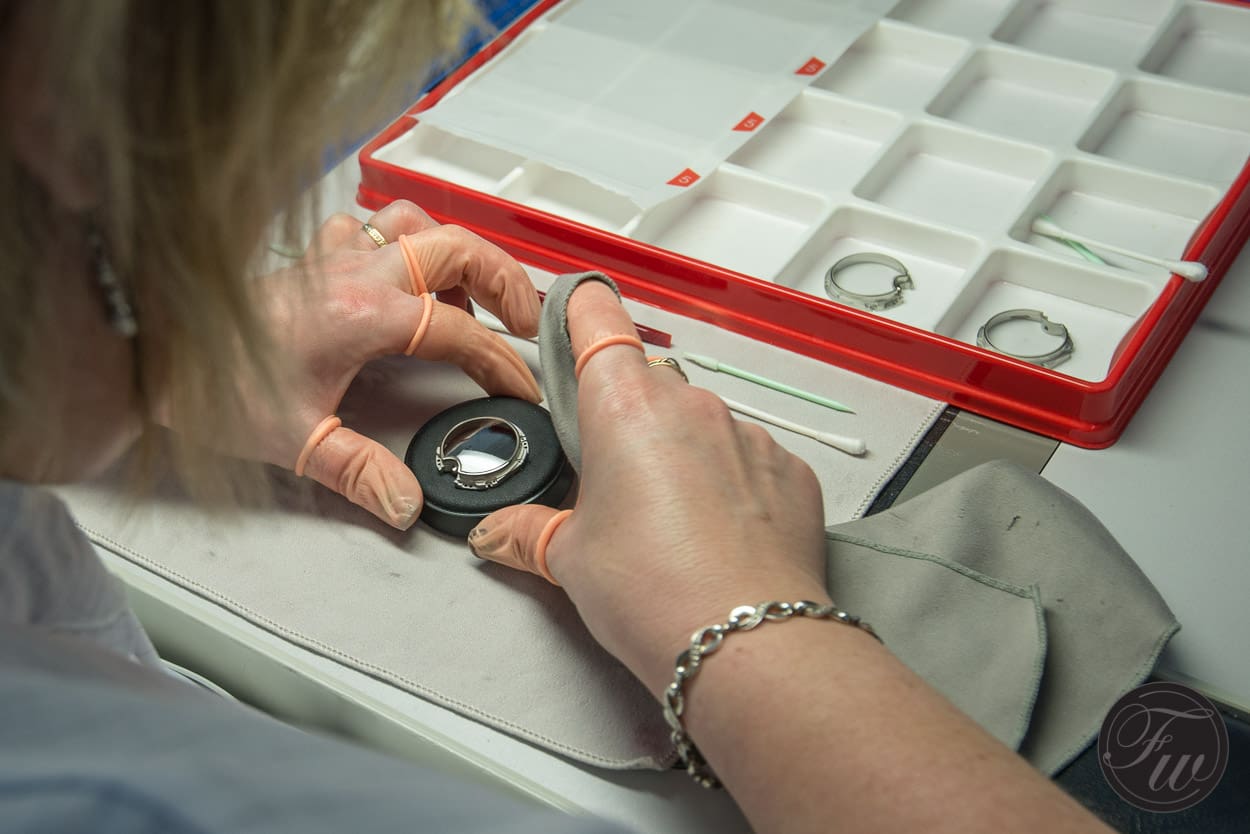 Moving along in the Cartier Manufacture, we reach the beating heart of the watches! The Cartier movement department. In this department various movements are being assembled and tested.
It is a huge department where everything is well-organised and colour coordinated by movement type.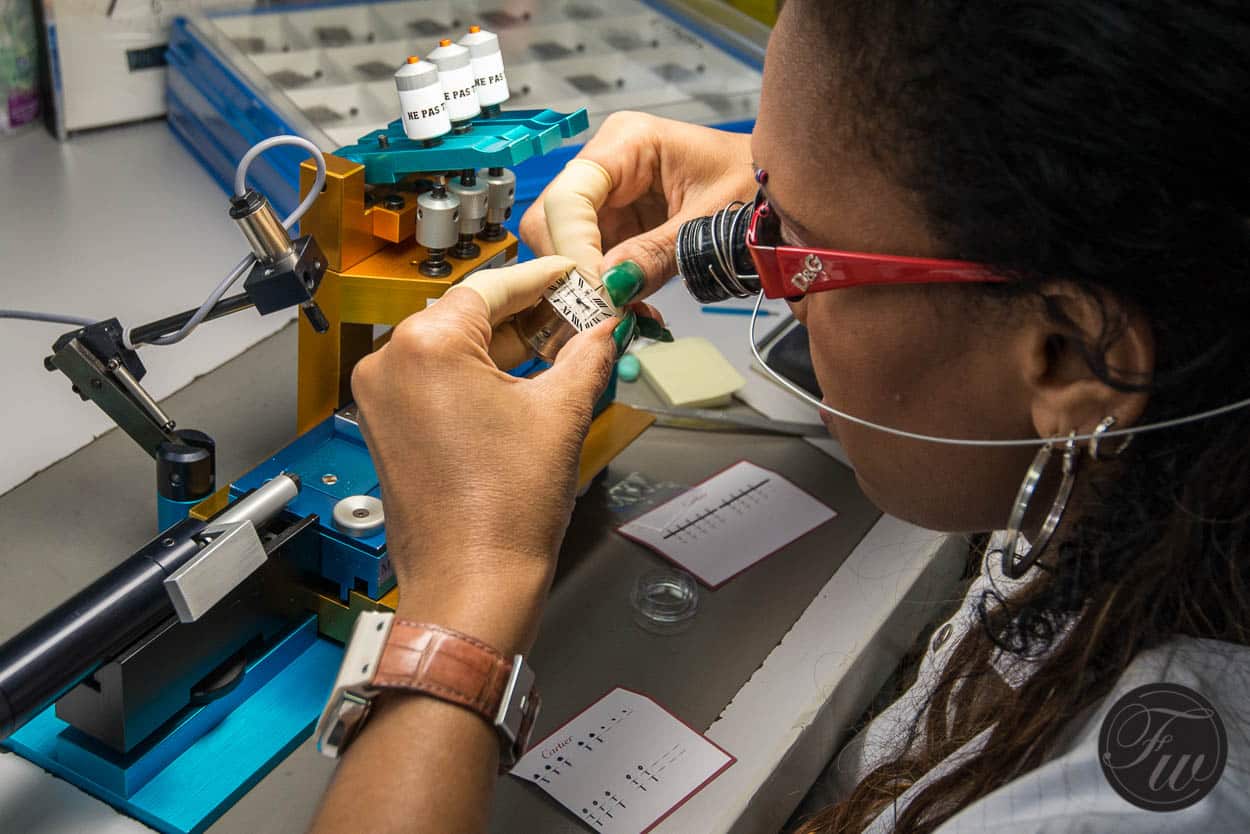 Our final stop of the Cartier Manufacture tour is the Restoration and Haute Horlogerie departement where we get to see some interesting timepieces.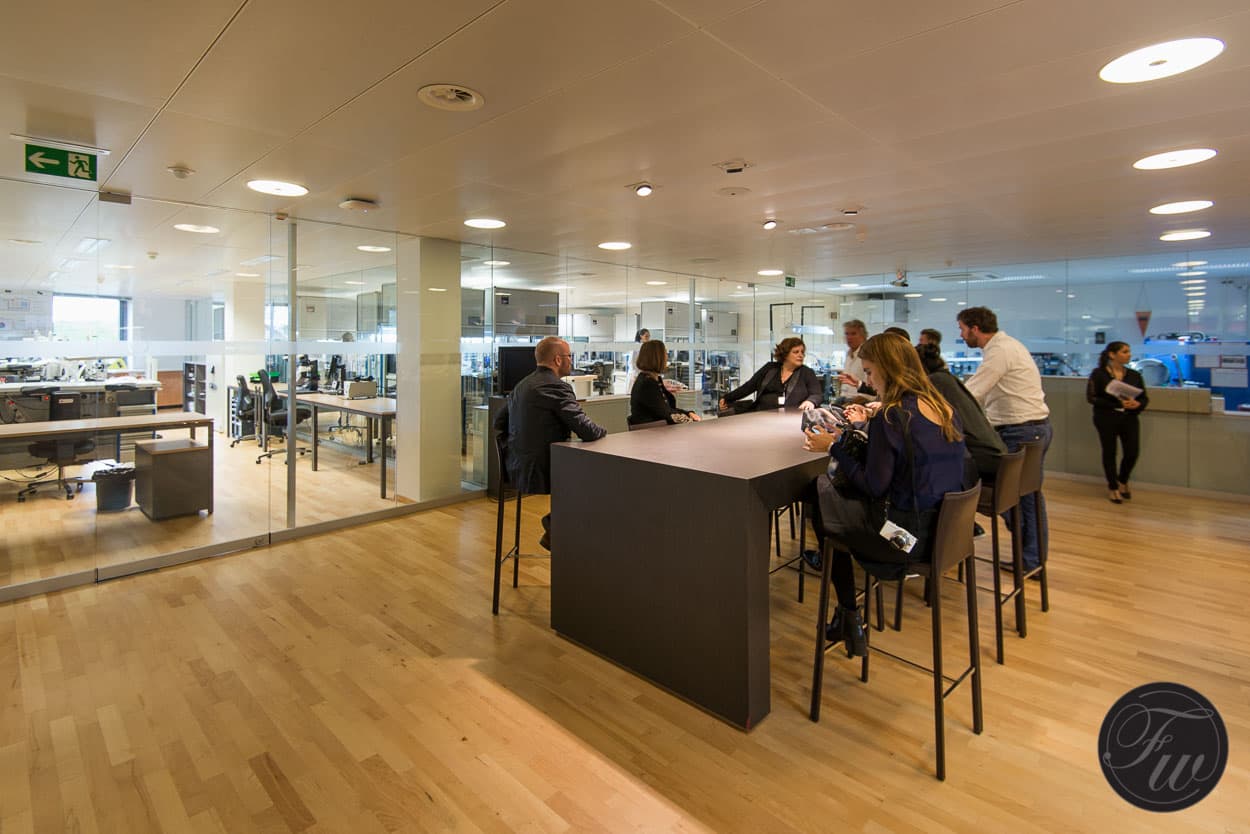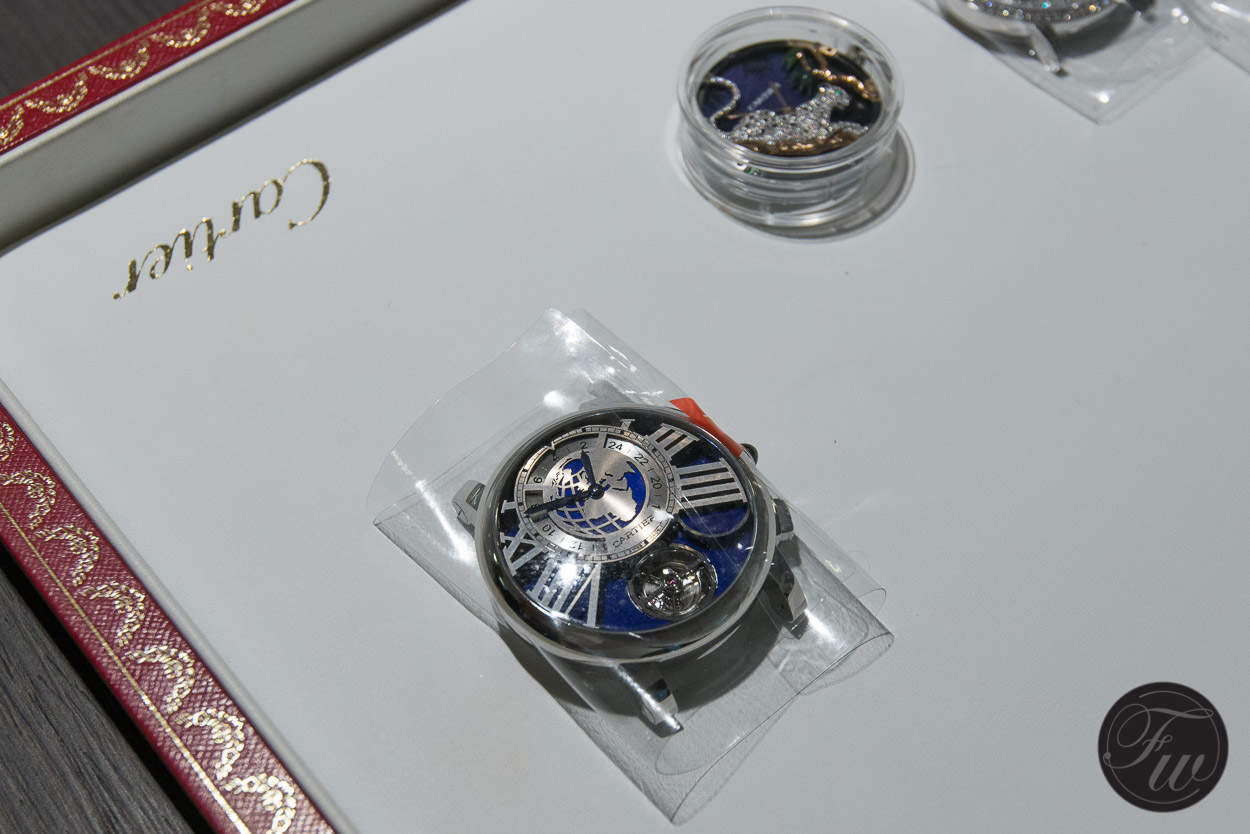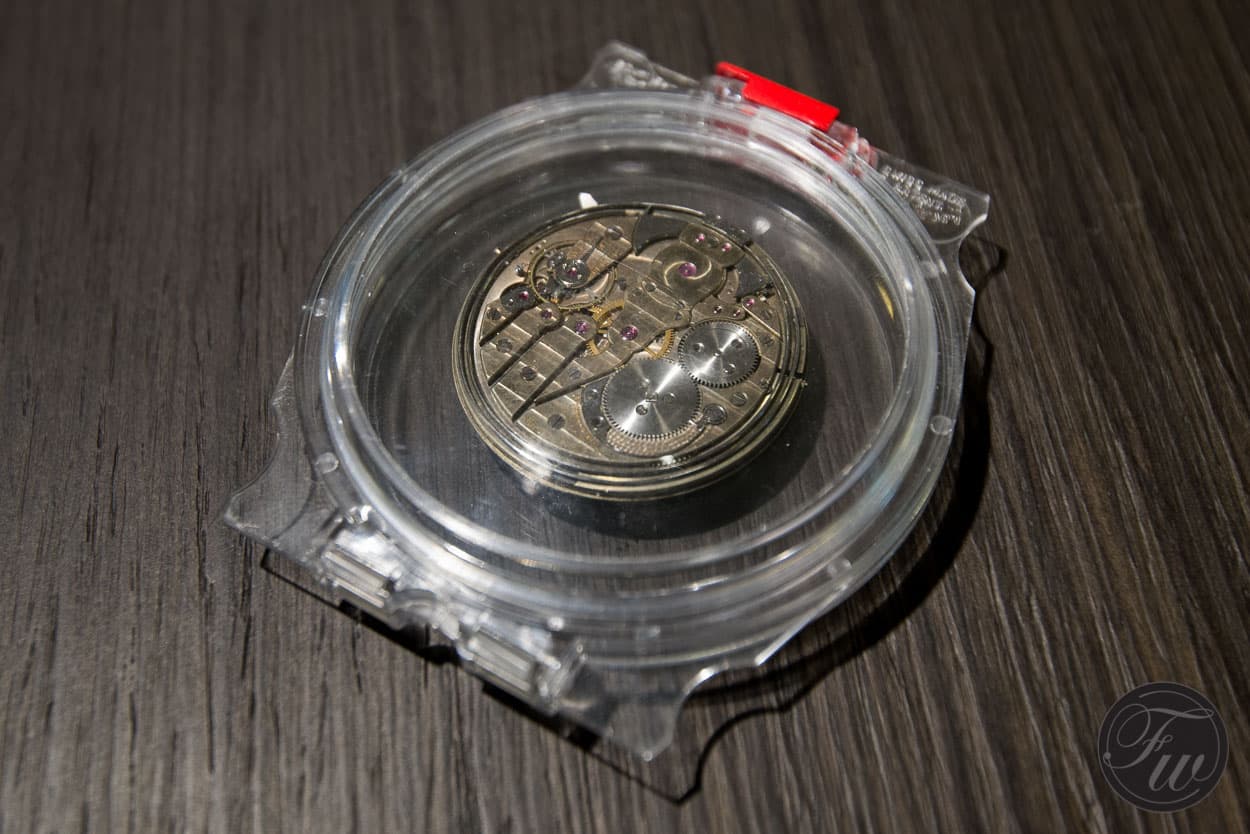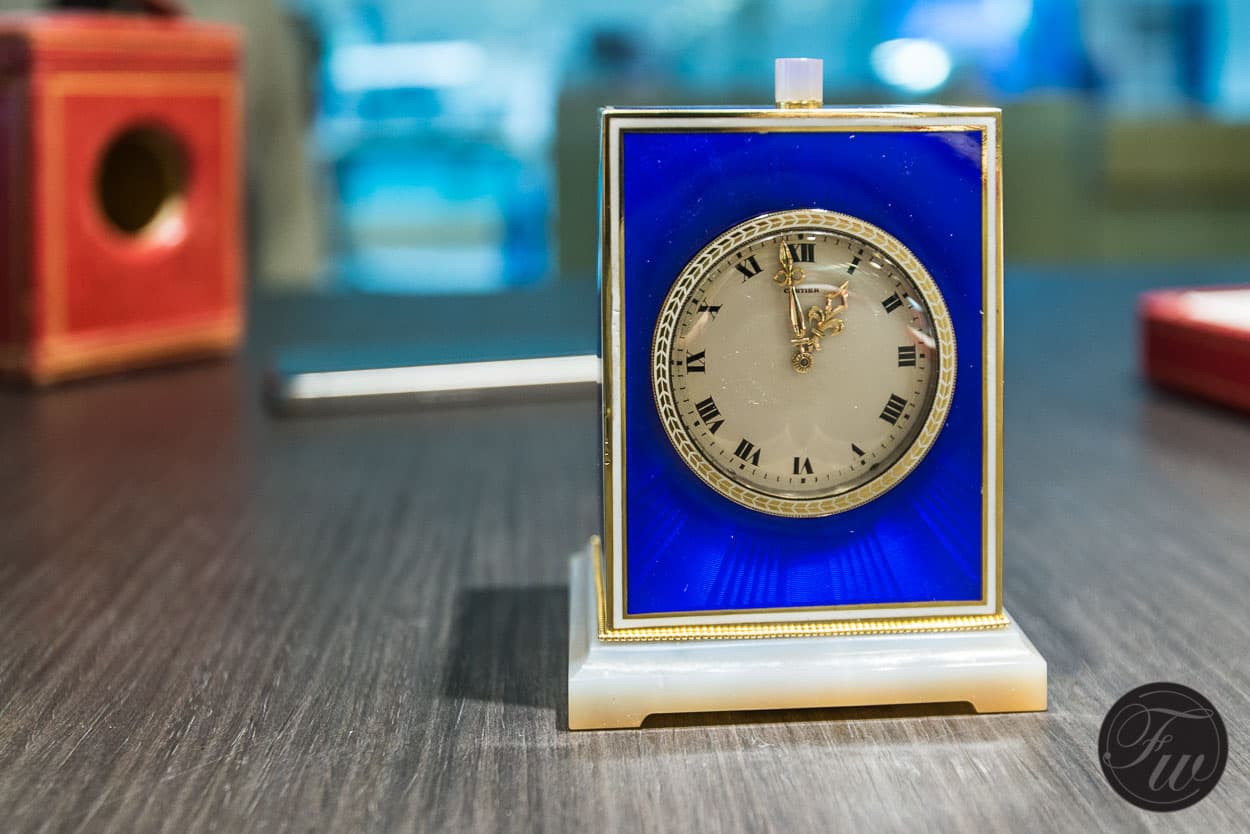 After having a nice lunch, we head back to where our Cartier Manufacture visit began. We get to see some more Cartier timepieces from various collections, as you can see below.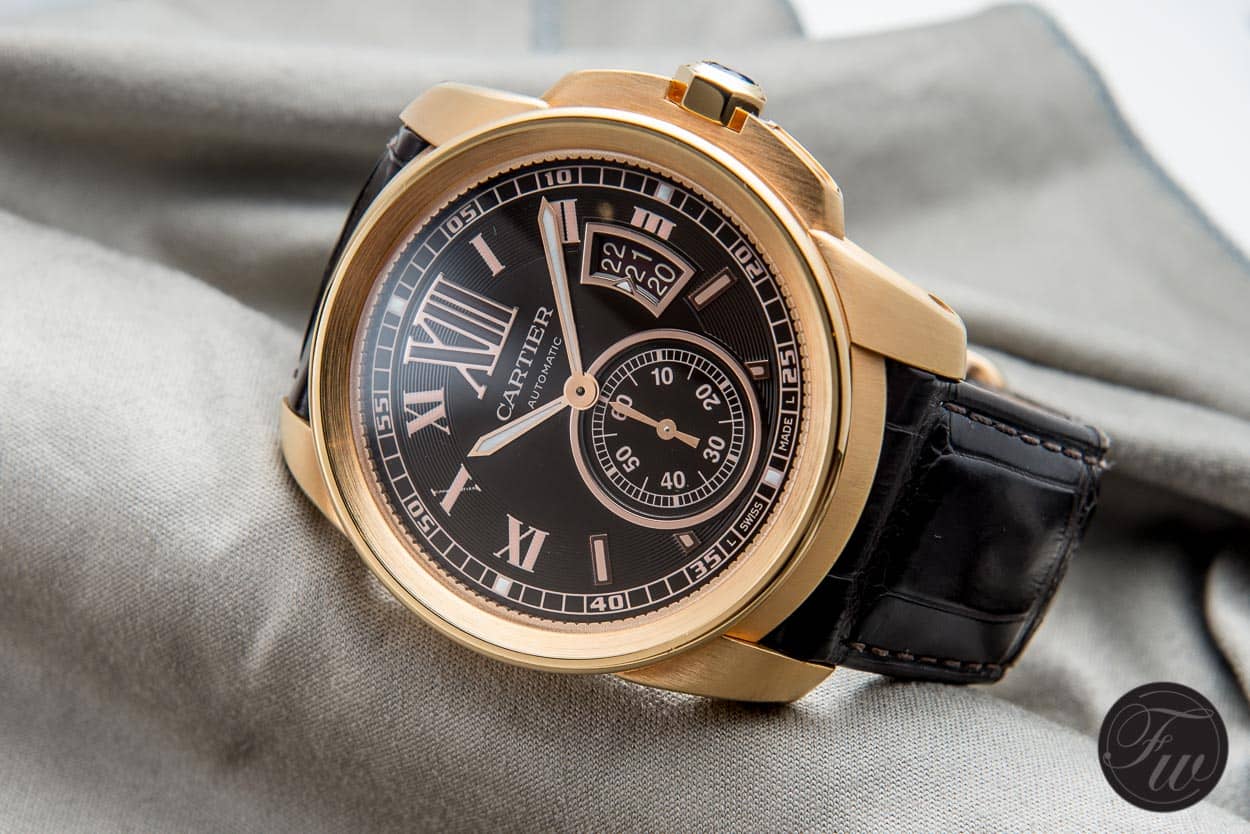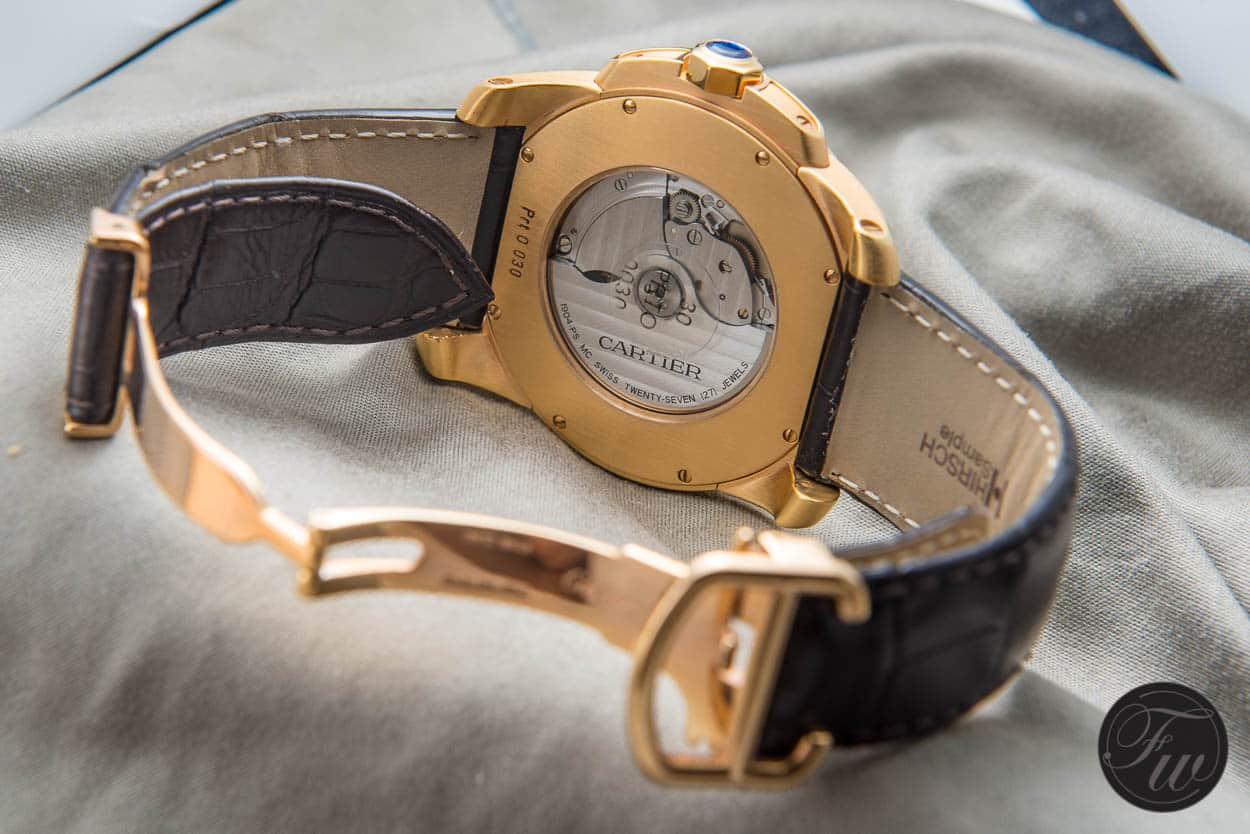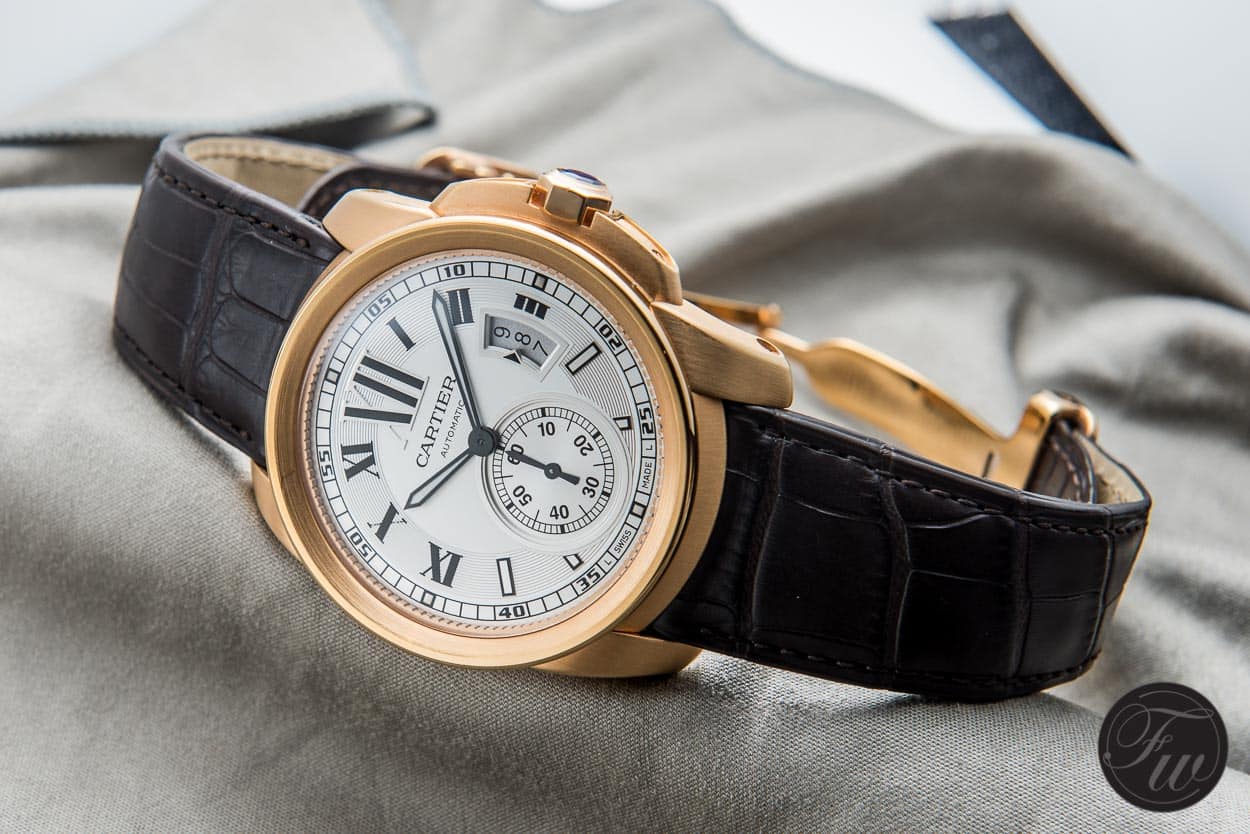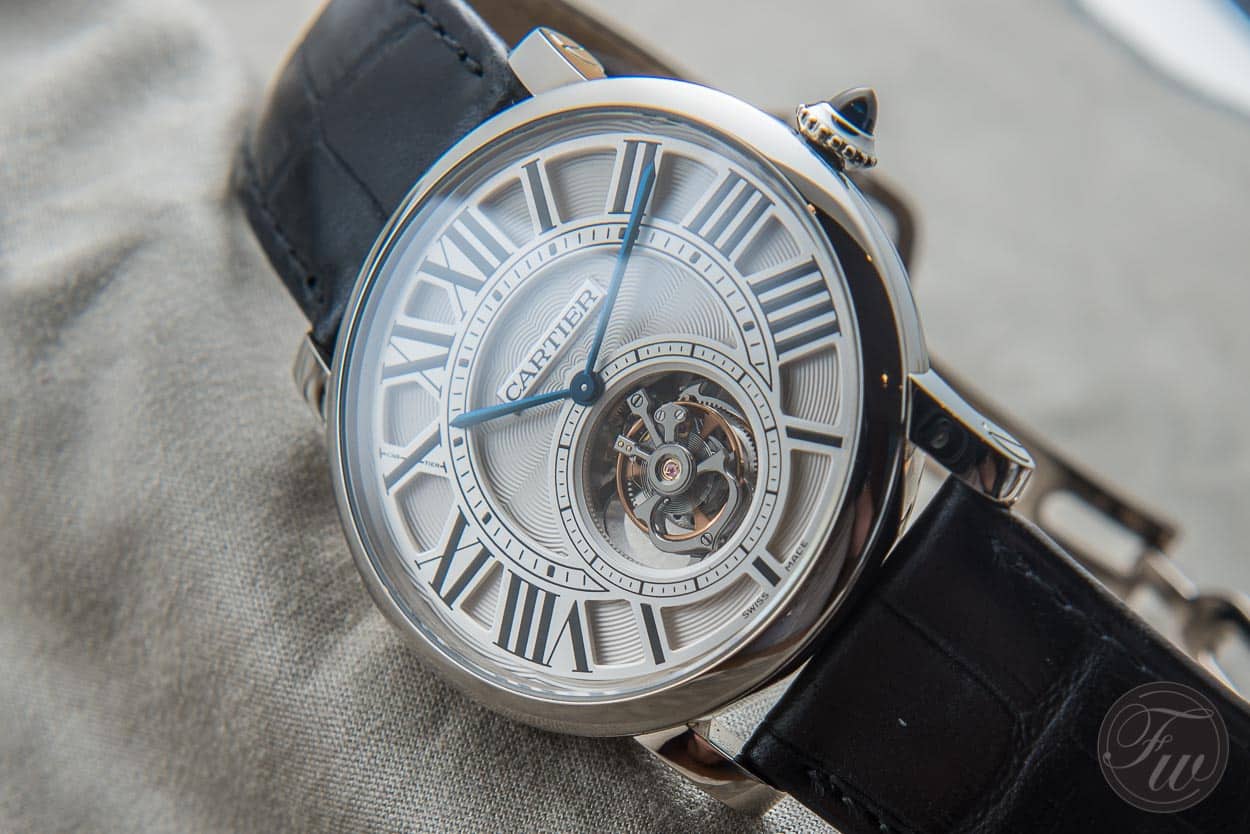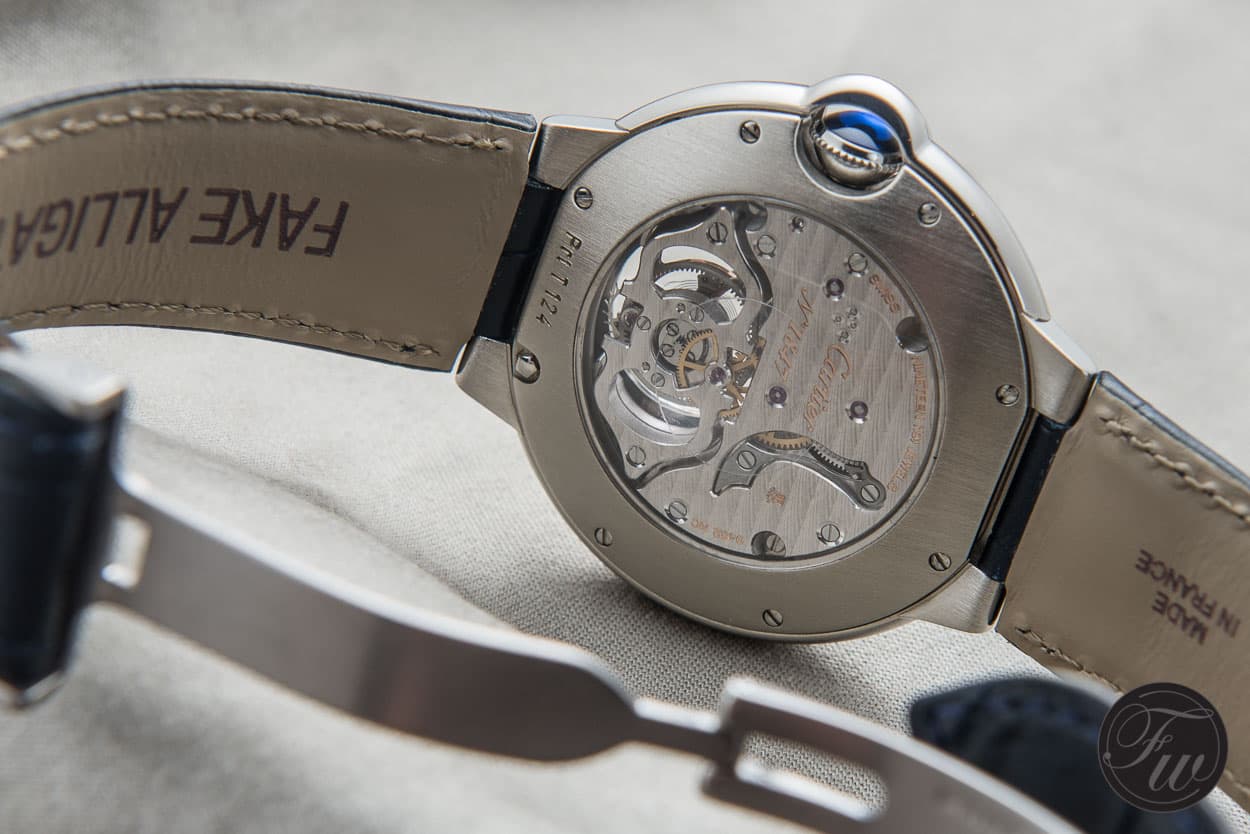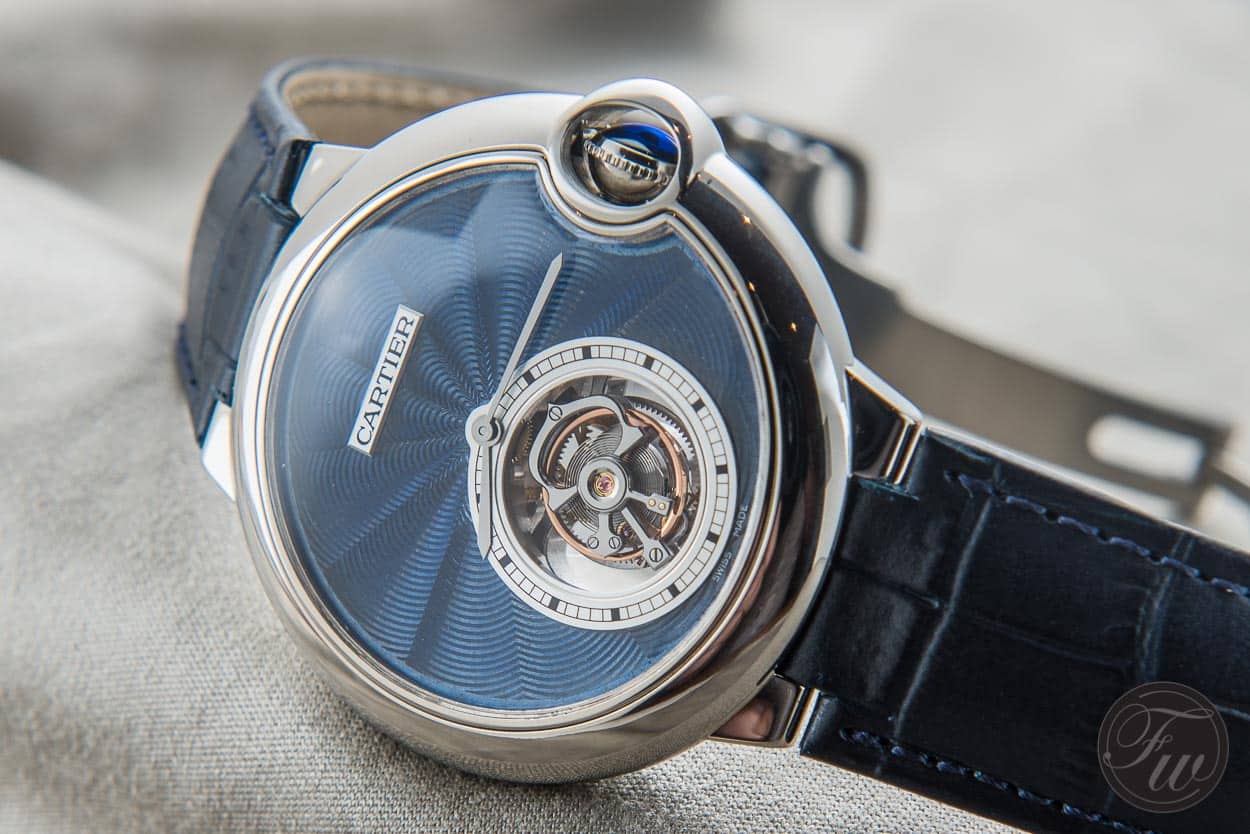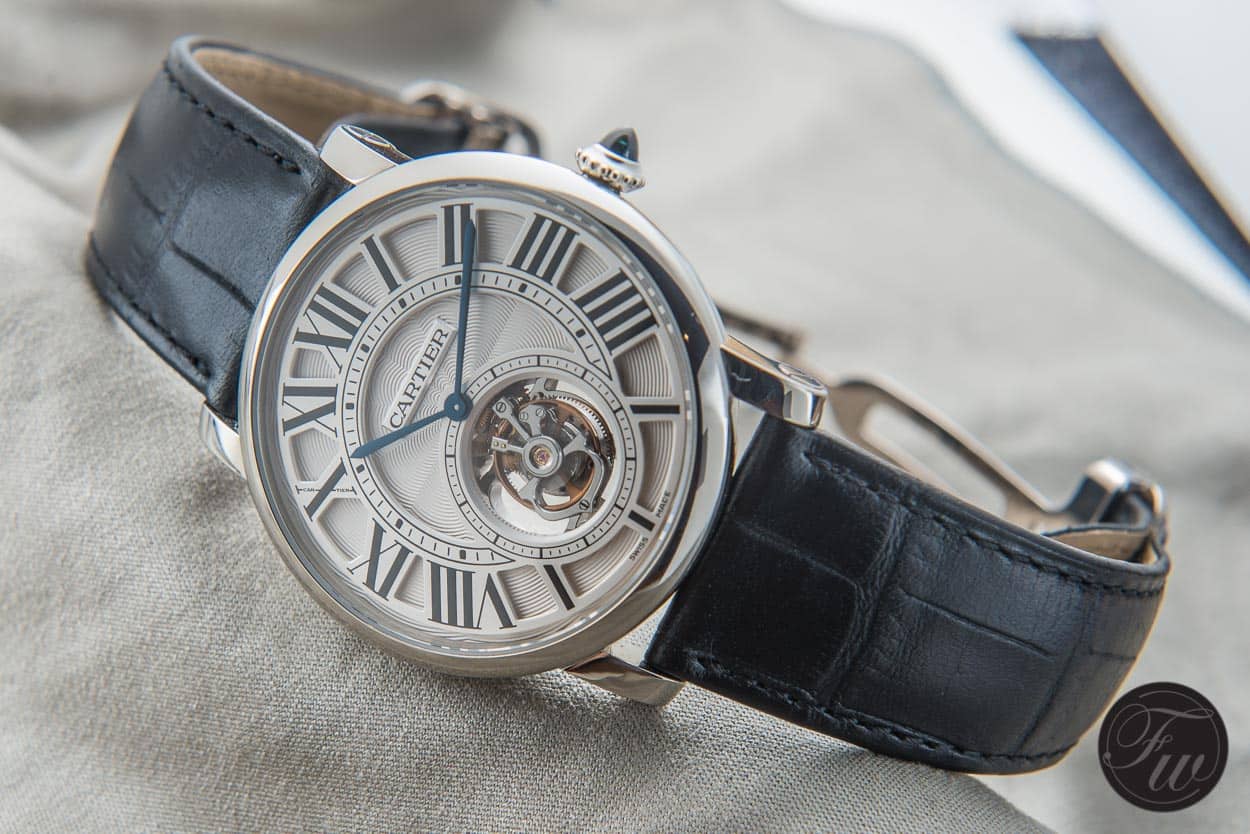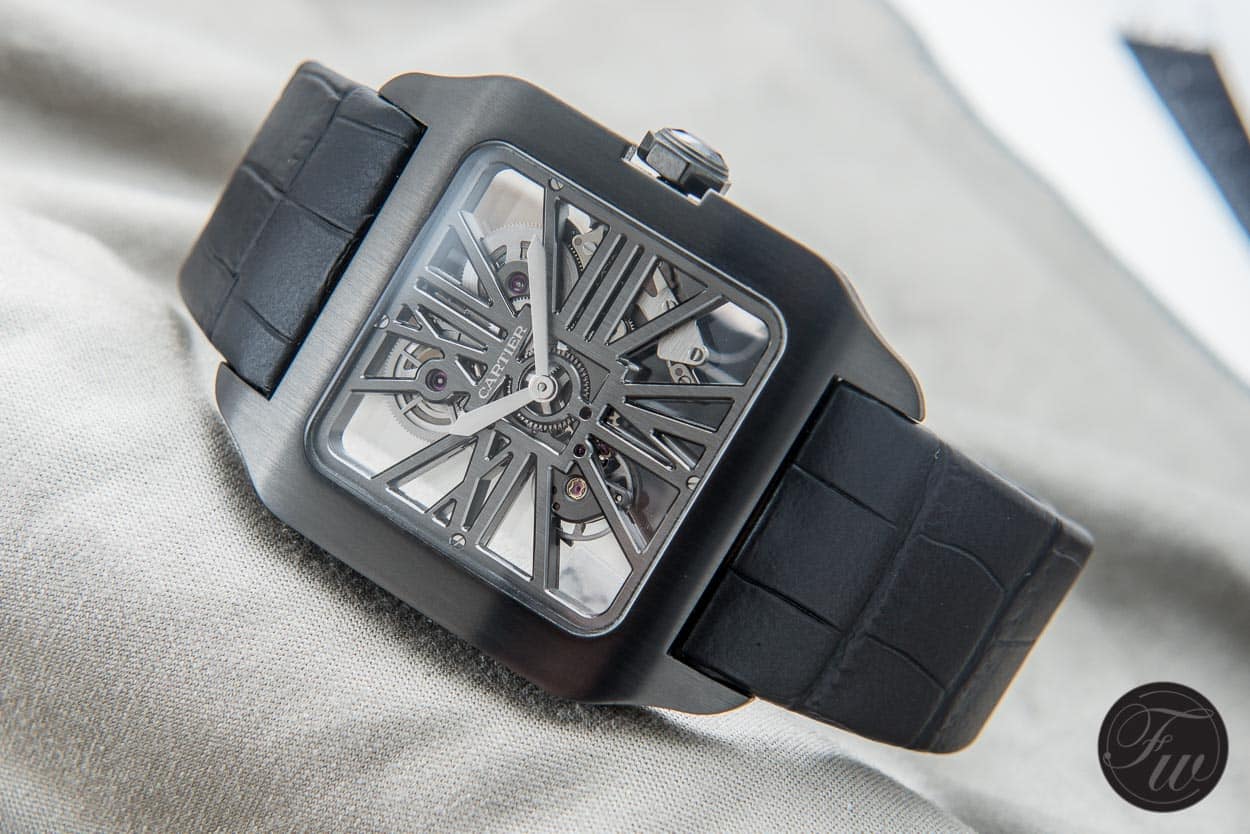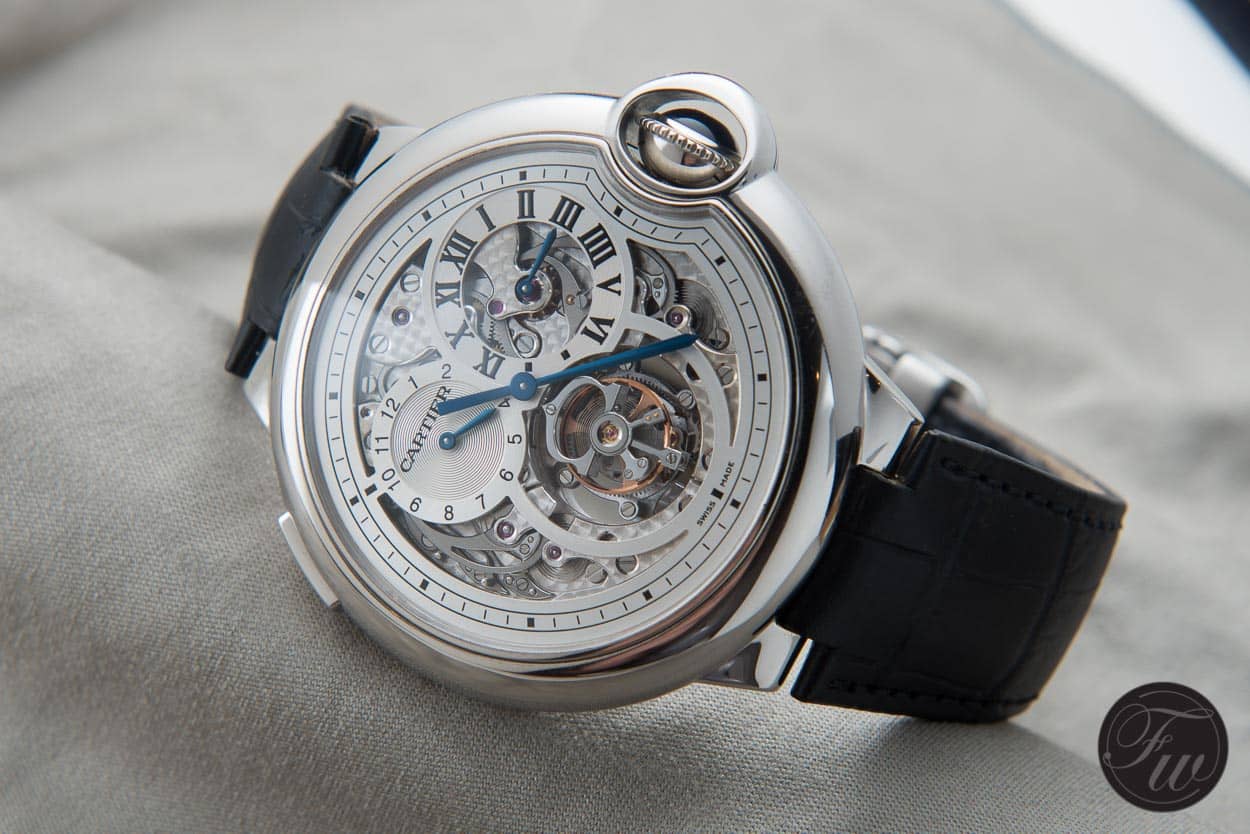 Late in the afternoon already, we say goodbye to Carole and thank her and Cartier for their hospitality. We hope you enjoyed this photo-essay of the Cartier Manufacture.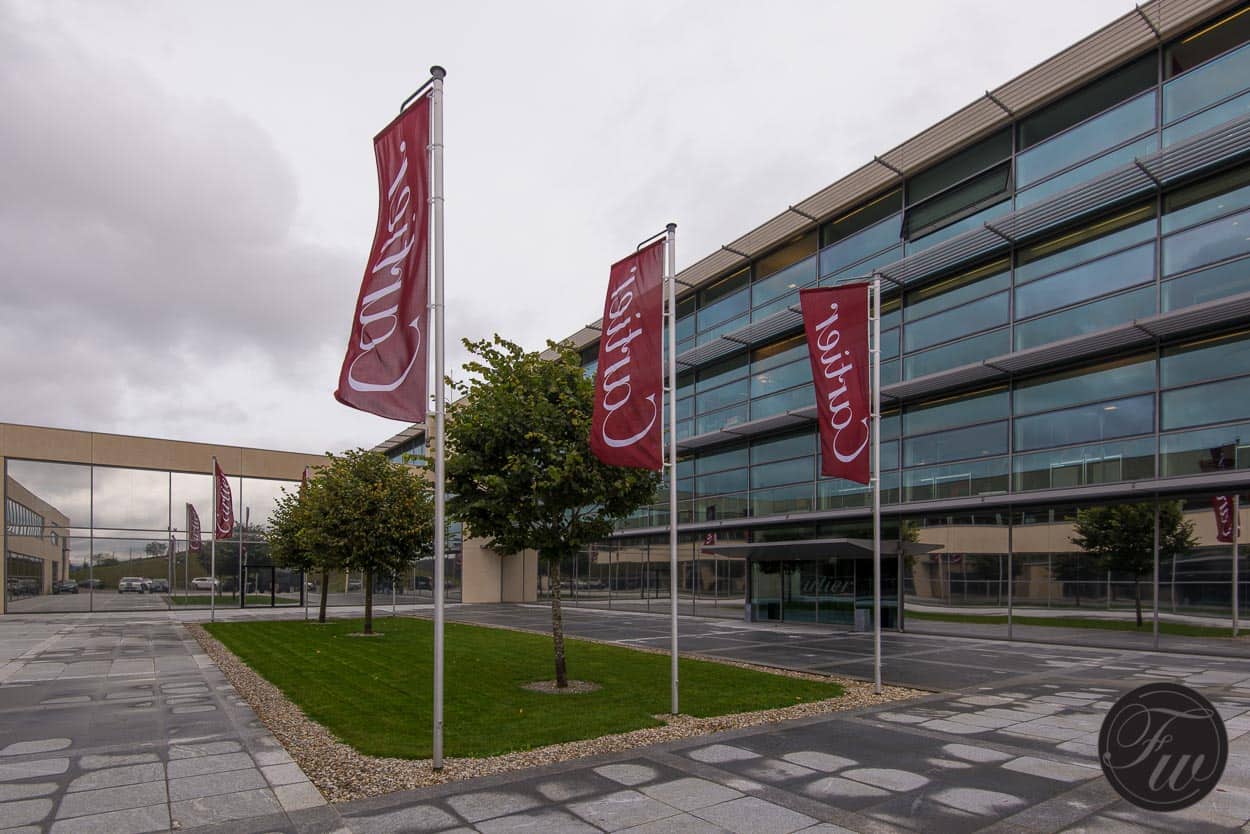 More about Cartier can be found on the official website.