Cartier Santos – A 40-Year Old Legend Returns To The Stage
We saw this one coming a long time ago, as we knew the Cartier Santos was a classic from 1978 and taken out of production recently. Our contributor George Cramer wrote about that here. The Santos collection goes back as far as 1904, but it was in 1978 that it was introduced as a stainless steel and gold (bi-color) model. With the beautiful screw-bracelet. A watch that was one of the most wanted watches in the 1980s if you were successful – regardless of which business that was – and wanted to show it off.
A beautiful watch that was discontinued and I found to be a pity. However, the assumption was already that it would be brought back to life with an in-house movement. What better time would suit the return of the Santos than in 2018, at the 40th birthday of this Santos model?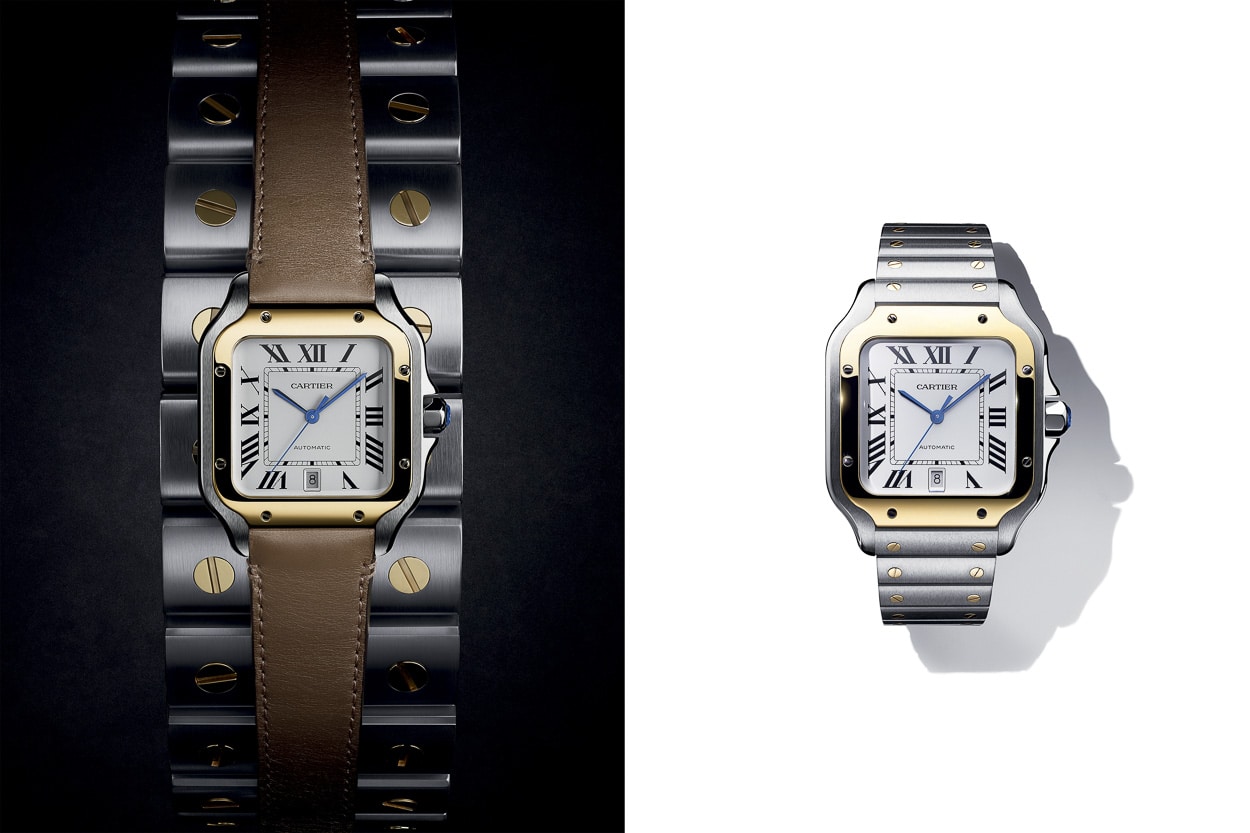 Cartier Santos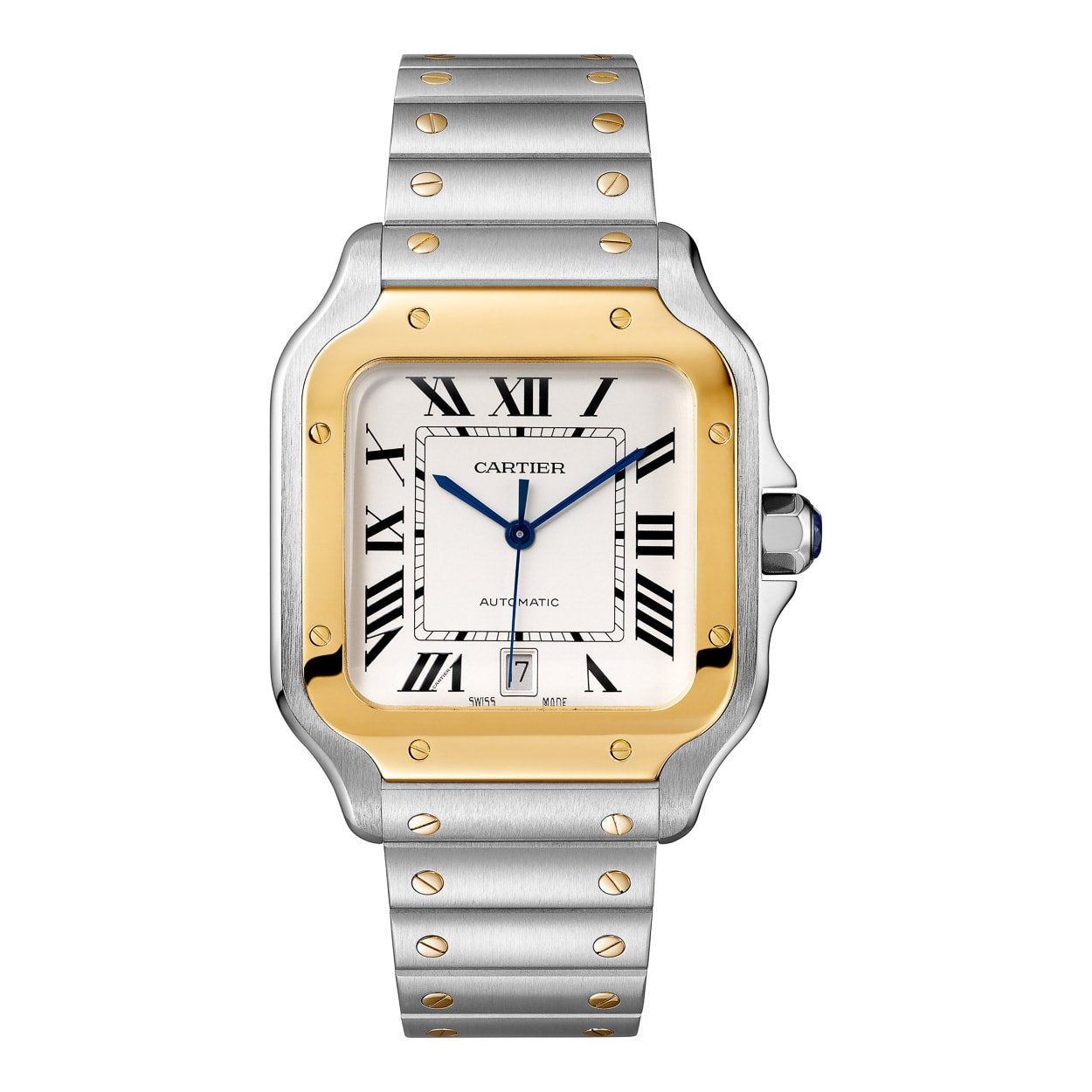 There was a light form of jealousy in me when Gerard Nijenbrinks showed me his bi-color Cartier Santos from 1978 a few years ago. I seldomly feel jealous about other people's belongings to be honest, but this Cartier Santos was something different. A beautiful (but small) watch, with a famous design. The small size of the watch actually brought me back to reality, but then I learned from Cartier expert George Cramer that there was a 'Galbée XL' edition of this watch as well. It never came to a purchase, and with the discontinuation of the model it was an easy solution for me as well.
Now, there's the new Cartier Santos collection, in steel, gold and gold & steel (bi-color). Available in medium and large. Without knowing the exact dimensions, as the press kit doesn't speak about these things, I am guessing I would have to settle for the large version. One thing is certain though, it needs to be the bi-color version with bracelet. For me, this is one of these watches that should be worn in the combination of gold and stainless steel somehow. It makes perfect sense, at least to me.
All 12 variations are available on leather, but also with bracelet, making it 24 variations in total. 14 in large size (with date) and 10 in medium size (no date). Prices start at approximately €6000, but we will come back with the official & confirmed prices later on. The large size model also has two models with a skeleton dial and movement (in both steel and in gold).
The new Cartier Santos uses their caliber 1847 MC movement. This self-winding movement was introduced in 2015 already, in the Cartier Clé collection. The two skeleton watches have a manual winding caliber 9611 MC movement.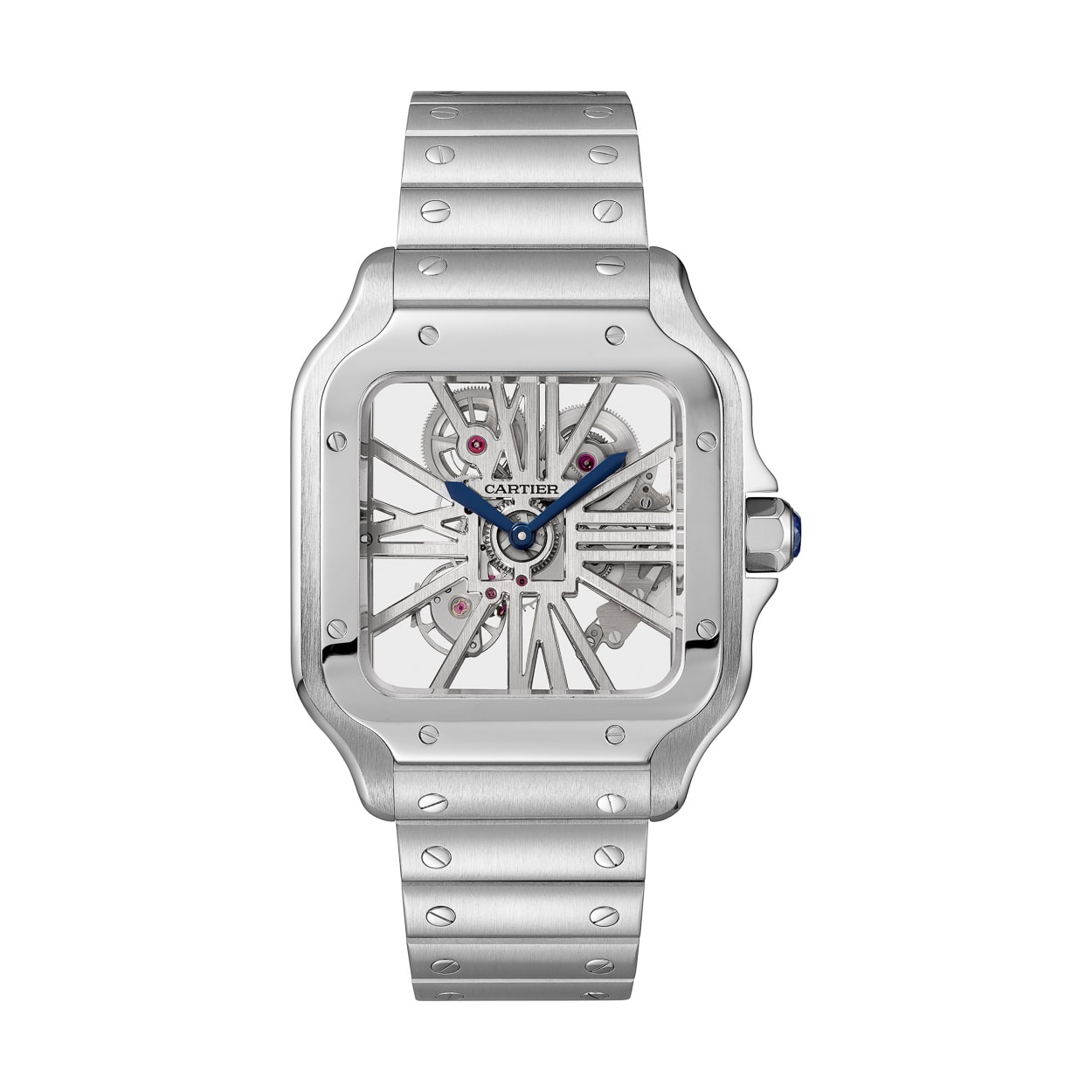 The shape and details of the Cartier Santos have been respected by the new model, but it does seem to be a bit more smooth on the edges and curves. We will get back to you with a hands-on article very soon to share our experience with the new Cartier Santos.
More information via Cartier on-line.