Certified Pre-Owned Watches – The Industry's Answer To Grey Market?
You have probably heard by now that a number of brands are going to offer certified pre-owned watches themselves. Business that was mainly in the hands of watch dealers (sometimes authorized dealers, but most of the time independent watch dealers) and being advertised using platforms such as Chrono24.
Linde Werdelin was among the first to offer pre-owned watches themselves, but now Audemars Piguet and Breitling recently announced this new business as well, it was picked up by titles like Bloomberg and suddenly everyone is talking about it. But what does it mean, for the market and especially for you, as a consumer? Let's have a closer look.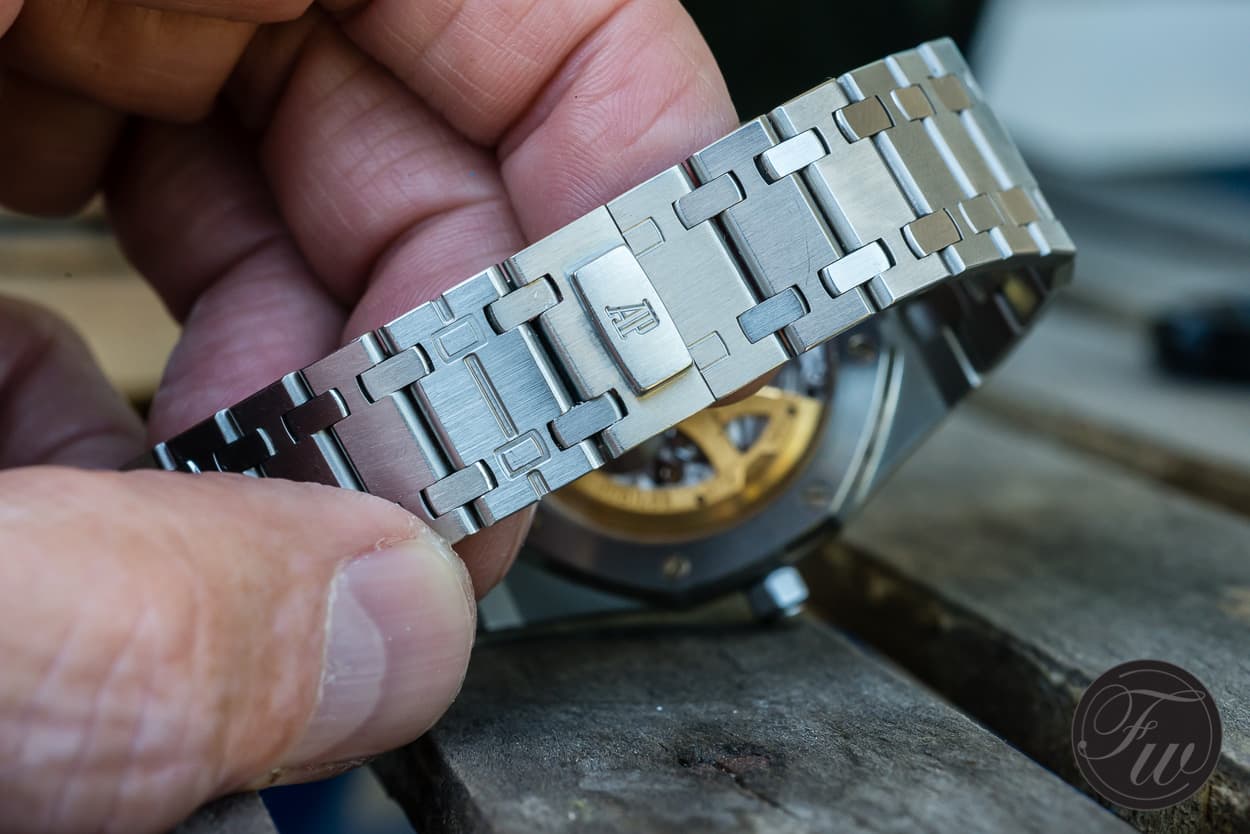 Two Reasons For Offering Certified Pre-Owned Watches
In a perfect world, the customer would just pay retail for a watch and better yet, come back after a while to the brand to buy some more. But the fact is, that it isn't working like that in most cases. People sometimes (have to) sell a watch before they can buy a new one. Brands didn't take these watches back, nor did most of the authorized dealers and boutiques. Pre-owned watches were like a dirty word, and you would often be referred to unauthorized dealers to sell your watch. So, you had to go to a shop where they deal with pre-owned watches, often not an authorized dealer of any brand. The market of pre-owned watches is huge, it is a business worth billions of dollars (estimates are given, and are well over 15 billion USD). In the past, brands seem to frown a bit upon the pre-owned market. Unlike the car industry, where it is perfectly normal for a dealer to offer a 'certified' pre-owned car. Not only for luxury cars, but for any make. Since brands didn't jump on this business before, places like Chrono24 grew out to be relatively large companies with millions of dollars turnover.
Making Profit On The Watch (Again)
The watch industry was in crisis and is slowly getting back to a stable business. However, brands realized they need to be inventive instead of just increasing prices year after year. Not only did some of the brands lower their prices or came up with value propositions that were unheard of before (Vacheron Constantin FiftySix anyone?), they also see this pre-owned market as an opportunity to earn money. Brands realize that there is high value in the pre-owned market, so they see an opportunity to make money over the same watch not only at its initial sale, but also when re-selling. It certainly has a few advantages for you, as a consumer, when you purchase a certified pre-owned watch directly from a brand, more to that later.
Grey Market
Besides taking a piece of the cake that's called the pre-owned watch market, this is also an opportunity for brands to fight grey market. At least the grey market they do not control. If you are not familiar with this definition, it means nothing more than a parallel market for new watches. Brand new watches being sold via non-authorized dealers. How these watches end up at these non-authorized dealers isn't rocket science either.
In many cases, the consumer is being offered high discounts on these grey market watches. The brands like to show disclaimers that these watches might be fake, stolen or otherwise, but this is only partly the truth. These grey market watches are, in most cases, only one step away from the official channels and as authentic as it can get. Even more, you will likely be receiving a stamped warranty card that is valid at all of their service centers and retailers. Instead of over stocking their retailer network (or pushing them directly into the hands of grey market distributors), they could also start producing and delivering less watches. Buying watches from the grey market does have some risks, I have to add. Most grey market dealers are nothing more than box movers. You want to be sure to receive the watch with all accessories and the correct box for example, if you move that many watches without real interest or knowledge about the product itself, you might end up with a watch with all things wrong. Also, grey market dealers often don't accept returns or repairs under warranty themselves, so they will refer you to the authorized dealer instead. It is relatively easy to find out for them that your watch was purchased via non-official channels, so you might run into unwillingness from them when you want to claim a repair under warranty. In the end, the choice is yours. Do you want to spend a bit less on a piece or do you accept the retail price and be sure everything is correct (boxes, papers etc) and you can enjoy warranty without any hassle? We do not endorse buying in the grey market, but if the discount is like 30-40% on a watch worth thousands of dollars, we are also quickly running out of arguments. However, brands need to realize that this problem is caused by them and only by them, not by the consumer (which they tend to blame in the end).
Anyway, brands seem to now take a more appropriate and valid way to fight grey market. More brand-owned boutiques are being opened (decreasing the risk of retailers offloading watches via their backdoor), they find new ways to track a watch (so it will become more difficult to have your watch repaired under warranty when bought via a grey market dealer) and now they will start to offer pre-owned watches themselves. So, various solutions are at hand. We also suspect that some brands will produce less watches, but this is only an assumption as they will probably never admit this.
Offering Certified Pre-Owned Watches
If brands can offer pre-owned watches, with (fresh) warranty and directly through their network (or directly), they will be able to offer a good alternative for people who otherwise might have ended up buying a watch in the grey market. Pre-owned watches will be traded in for a new watch, receive a service or complete overhaul if necessary and being offered again on the market. Besides trade-ins, brands will also buy back stock from retailers. When we asked George Kern, CEO of Breitling, if they would also consider buying back stock from the grey market, he replied that the grey market will dry-out quickly when they make sure there is no stock left to end up in the grey market. A very valid point and we applaud this type of restructuring.
The prices of a certified pre-owned watch will be around, or perhaps a bit higher, of those of a grey market watch. This has to do with the fact that the watch is fully serviced/refurbished and is being offered with new warranty again.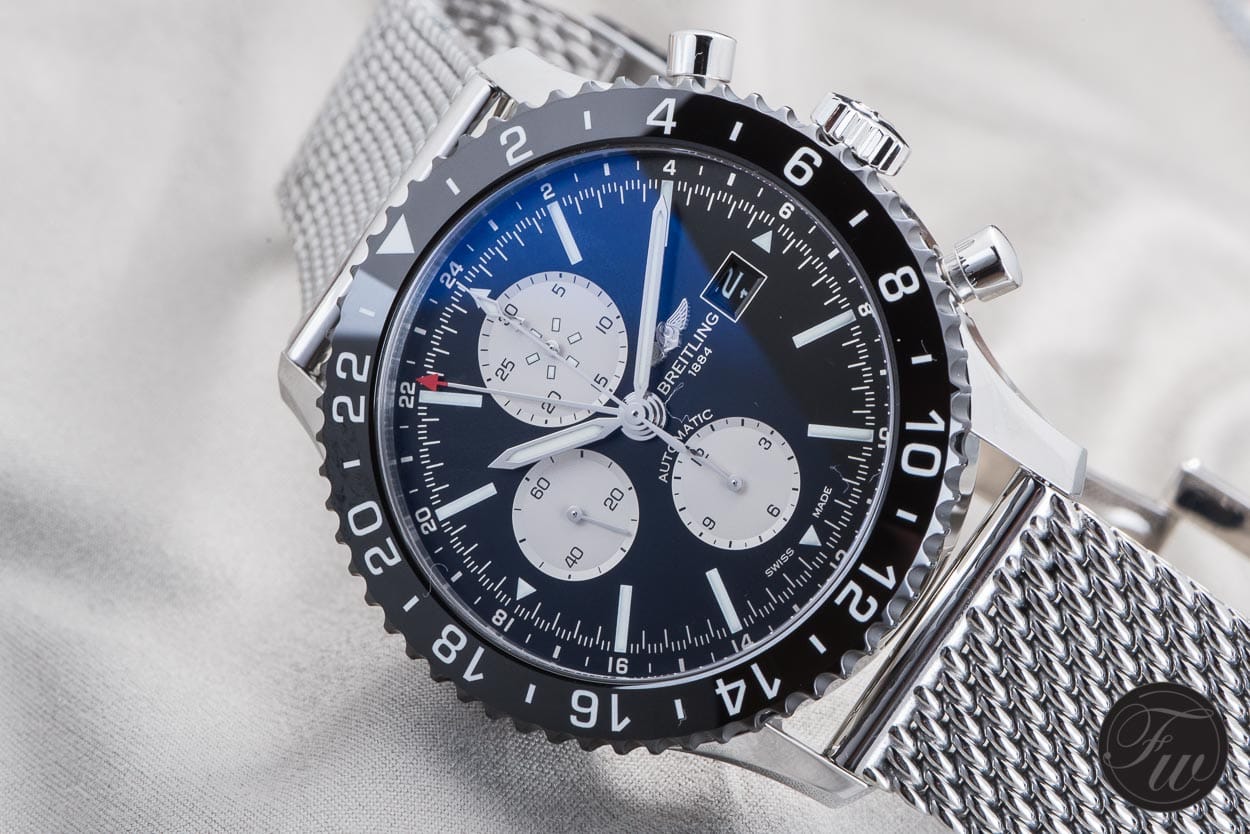 Although there is little wrong with buying a pre-owned watch that is not offered by a brand, but by a private seller or someone who specializes in pre-owned watches, it is reassuring when a brand certifies a watch as being 100% authentic and serviced. When I am buying a pre-owned watch (which I often do), I always calculate the cost of a service in my offering (or price) to the seller. Even if it is being advertised as 'recently' serviced, this has little value for me when there is no proof or done by a watchmaker I do not know. Luckily, brands are quite transparent when it comes to servicing costs, so you can do the math if it is rewarding to purchase a pre-owned watch via a private seller and have it serviced by the brand or to buy a certified pre-owned watch directly from a brand.
Of course, there will always be a watch that is not available as certified pre-owed watch. A watch that is hard to find any way or a watch from a certain age (or even vintage) that is not being offered by a brand as they perhaps can't offer it as certified pre-owned because of unavailability of parts etc. I believe the certified pre-owned watch business can perfectly co-exist with the current pre-owned watch market, that is operated by either professional dealers and specialists or even private sellers.
Time will tell if the certified pre-owned watch business will make the grey market disappear or at least decrease the volume of that business. In the current situation, authorized dealers are confronted with consumers who tell them that they saw the same watch cheaper 'on the internet' and before the espresso they are having in the boutique is half-way, the store owner already offered x amount of discount in order not to lose him (or her) to the dealer on the internet. To be honest, I wouldn't mind paying full retail on a watch if the discounts offered in the grey market wouldn't be so high. If brands are able to solve this problem that they created themselves in the first place, the watch industry (and market) would become much healthier.
Let us know what you think in the comments below or by e-mail.