Chrono24GTG Event Report
Last weekend we joined the Chrono24GTG Event in Germany. Chrono24 is best known to be the world leading watch market platform with 10 mio visits per month, offering new & pre-owned watches from over 16.000 sellers world wide. Both professional and private. We don't need to introduce them, as you are probably well aware of their website.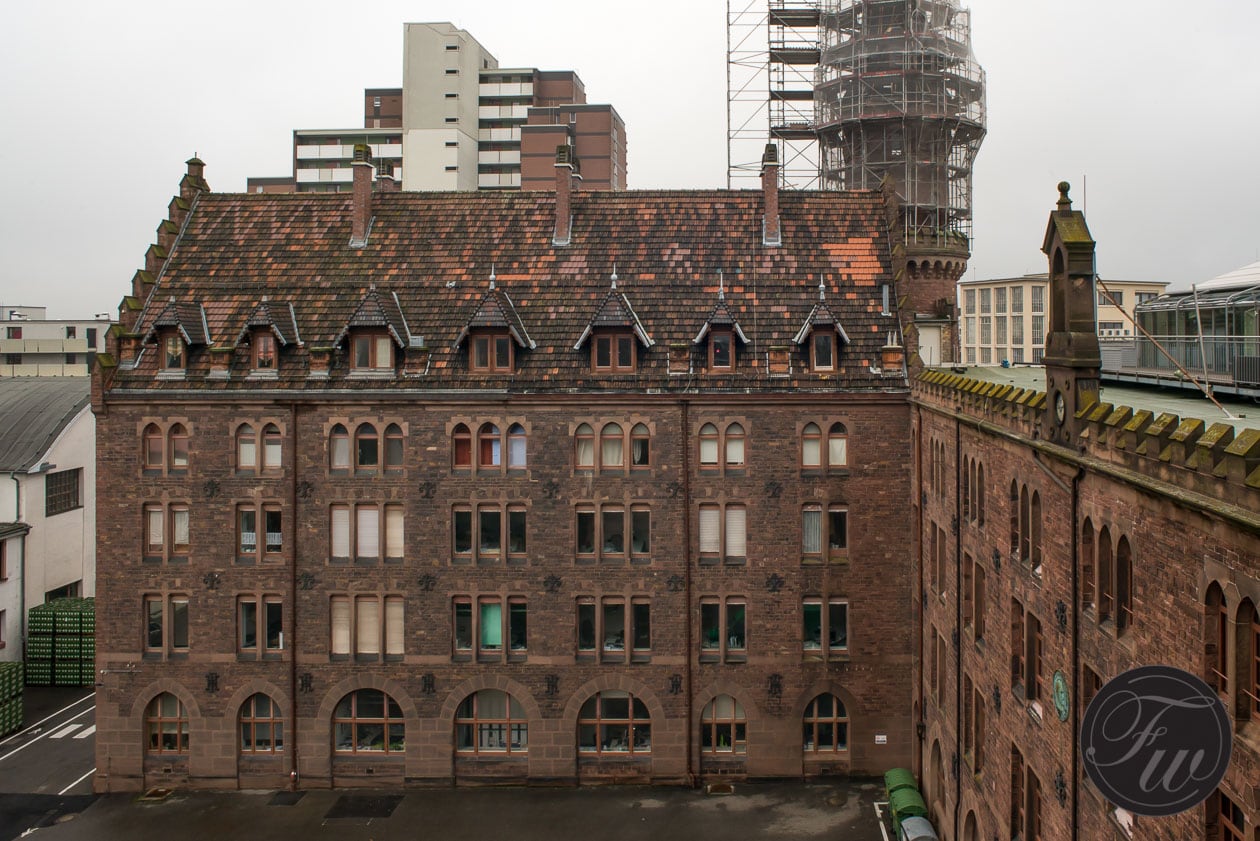 To show that there's more to this company (with over 130 full time employees) than just a website, and show that they care about watches and watch collectors, they organized a get-together for them in their headquarters in Germany. All guests (slightly over 30 people) were welcomed by their CEO Tim Stracke, who acquired Chrono24 in 2010 with two other business partners. I am of the opinion that it shows respect to guests when they are welcomed by the CEO of a company, so this was very much appreciated.
One of the speakers was Eric Wind, who has been blogging about (mainly) vintage watches in the past, has worked for Christie's and recently started his own business in vintage watches (Wind Vintage). Eric gave a talk on the things you need to take care of when you are collecting vintage watches, and did a detailed talk on specific aspects like dials, hands, cases, movements etc. He was sharing a lot of tips with all the guests, and ended with a few pieces of advice. One of them I fully agree with: "Condition, Condition, Condition vs. Rarity, Rarity, Rarity: Choose Condition". In any case, make sure to follow Eric on his Instagram account.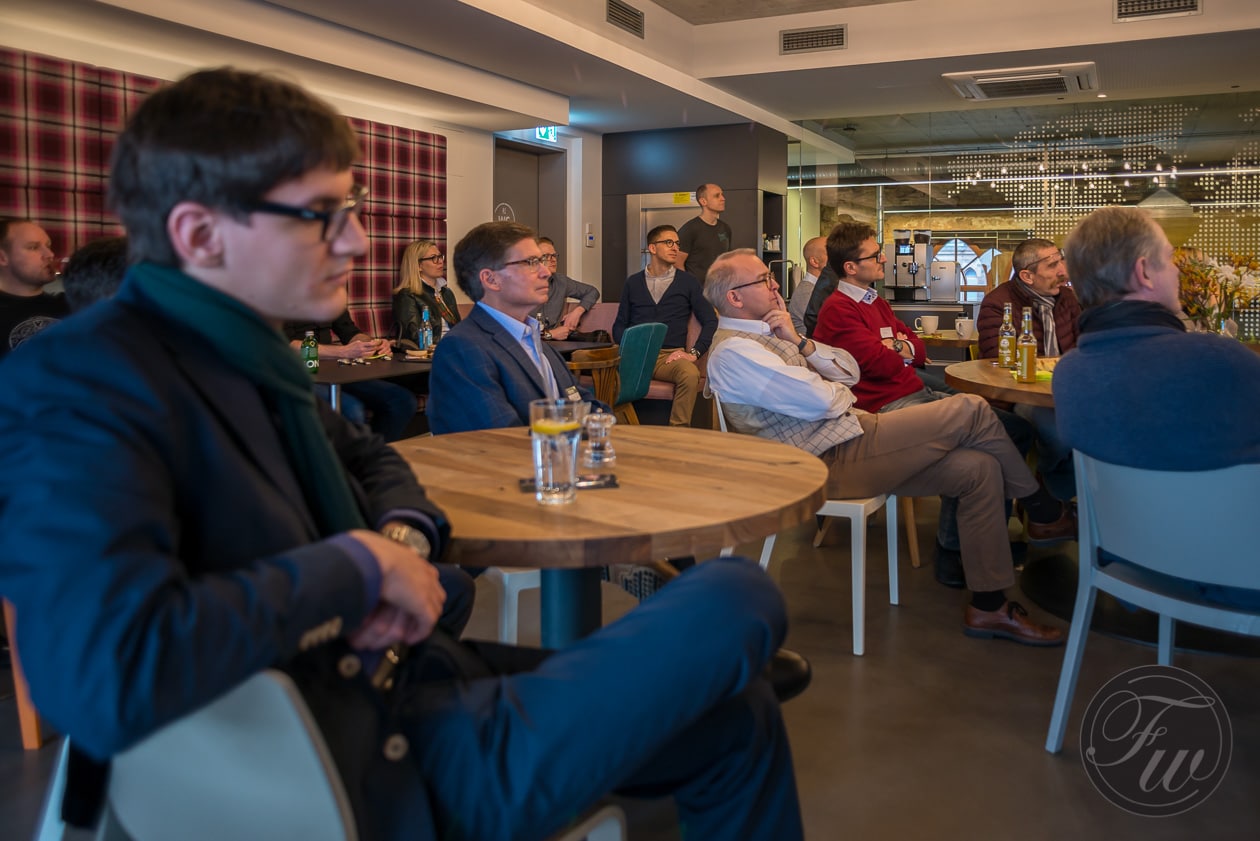 Also interesting was the presentation on the Watch Collection function on the Chrono24 website. I've talked about it in the past here. I started using it myself (instead of keeping track of my collection in my iPhone's notepad, you might recognize this) to log every purchase I made. It also gives a good estimate on the value of your entire collection (as well as the current market value per watch). It is using data from Chrono24 on watches that goes back to 2009, so you can see some interesting charts on value development. However, it is a great tool to log / document your collection anyway. I did find out I would love to see some extra features, and they promised us it is an ongoing development anyway. Data is not being shared and everything has been put to the test regarding security (as they do financial transactions 24/7, security and privacy are high priority).
Also, the Fratello Watches team was there as well, with Gerard, Teun, Balazs and myself, to meet with collectors and give a brief talk on how our blog started and transformed into the on-line watch magazine it is today. My personal history on watches (infected by them since I was a kid), my motivation to start blogging on watches and the objectives we have today here at Fratello Watches. One of them is keeping our editorial work free of advertisement. A hot topic today, and sure we need money to keep it alive and kicking, so we have to work with partners on native advertising, but always clearly marked as such ("Promotion"). All editorial work such as reviews that are written by one of the team members, is always 100% independent.
After these three talks and presentations, it was time to mingle and enjoy the good company. Chrono24 made sure their chefs served some great food and snacks, and there was a "pop-up" cocktail bar that kept the beverages coming. We saw some familiar faces from previous events (held by Fratello Watches) as well as new faces. Our colleagues from Quill and Pad (Elizabeth Doerr), Armband Uhren (Peter Braun) and Time4APint (Chris Mann) were also present.
The Chrono24GTG event was held in the "Time-Out" restaurant on the 4th floor of the impressive building in Karlsruhe. A former beer brewery, now home to Chrono24 and a couple of other (mainly IT) companies. This restaurant consists of two floors, of which one was used for the presentations and talks and the other – upper – floor for the people to mingle, taking photos, using the photobooth for images that could be directly shared on Instagram (using the #Chrono24GTG hashtag), printed on photo paper and sent via email.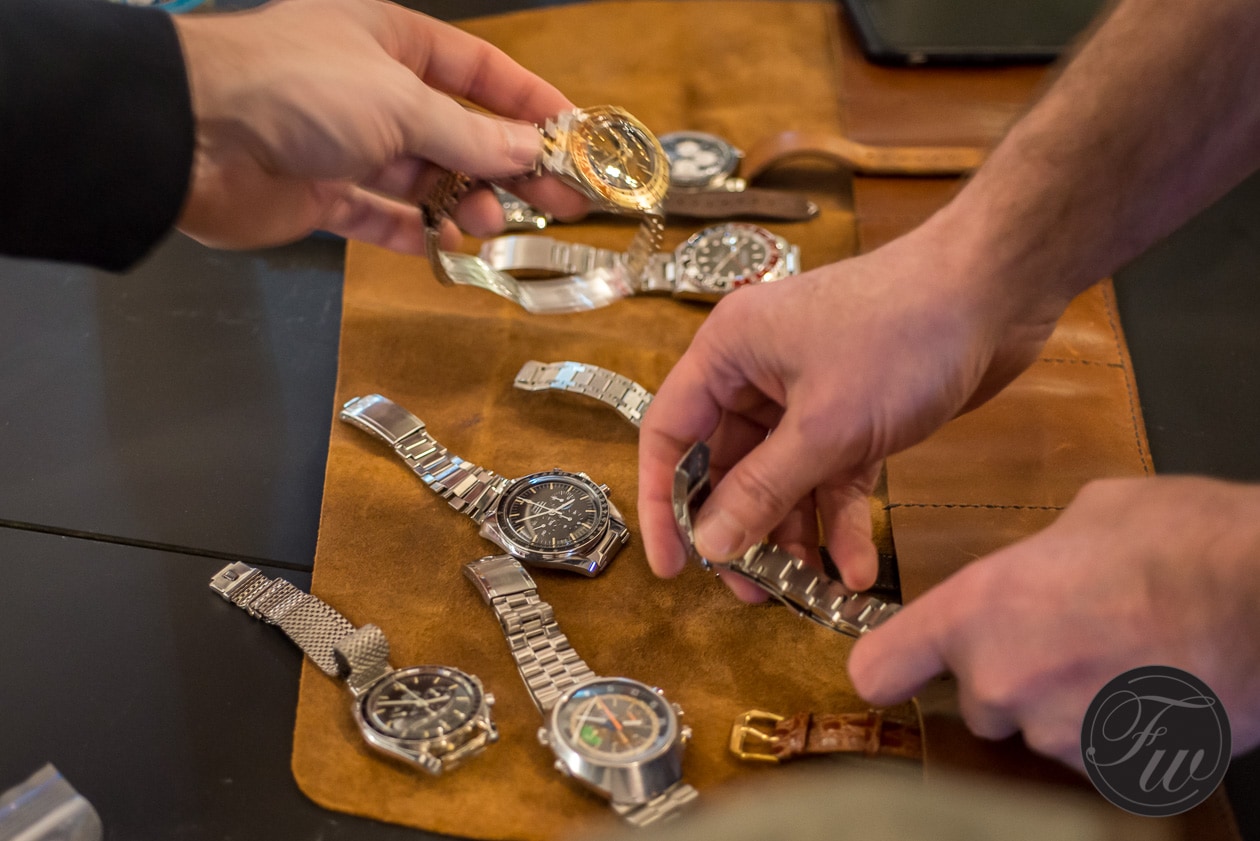 The number of watches that people brought was amazing. Some very exciting pieces were on the tables, but mainly Rolex and Omega. Some other brands were there as well of course, such as Audemars Piguet, Gallet, Heuer, IWC, Tudor, Seiko and Eterna for example. Although the theme was 'collecting watches', which doesn't necessarily mean vintage-only, I would say the majority of watches that were shown were vintage pieces. Very exciting were the Speedmaster Ultraman and Holy Grail models as well as the GMT-Master Blueberry (blue bezeled reference 1675) that someone brought with him.
We hope there will be a successor to this event, as we had a blast! All the guests received a signed and individually numbered piece of artwork from our very own Teun van Heerebeek, to commemorate the first Chrono24GTG event.