Watch Out Seiko! Citizen Returns With The 200m Promaster Mechanical Diver
Finally, Citizen taps into its back catalog with an exciting retro diver
Finally, Citizen has decided to throw a haymaker at Seiko in the mechanical retro diver category. Us vintage nerds wondered if this day would ever come, but here it is — the new 200m Promaster Mechanical Diver.
I must admit that collecting vintage Citizen watches has been a real source of entertainment for me over the last three or four years. I'm not alone in my passion, but there are definitely fewer of us in number than in the Seiko horde. During this period, I have come to appreciate all the goodness that comes along with older Citizen watches. I've also become painfully aware that there's a real lack of information written in English about them. Similar to Seiko, I've really focused on the early divers and, sadly, I've watched Citizen largely ignore them in its current offerings. Aside from some light-duty Eco-Drive models, this has really felt like a missed opportunity for the largest watch company in the world. All that changes today, though, with the 200m Promaster Mechanical Diver.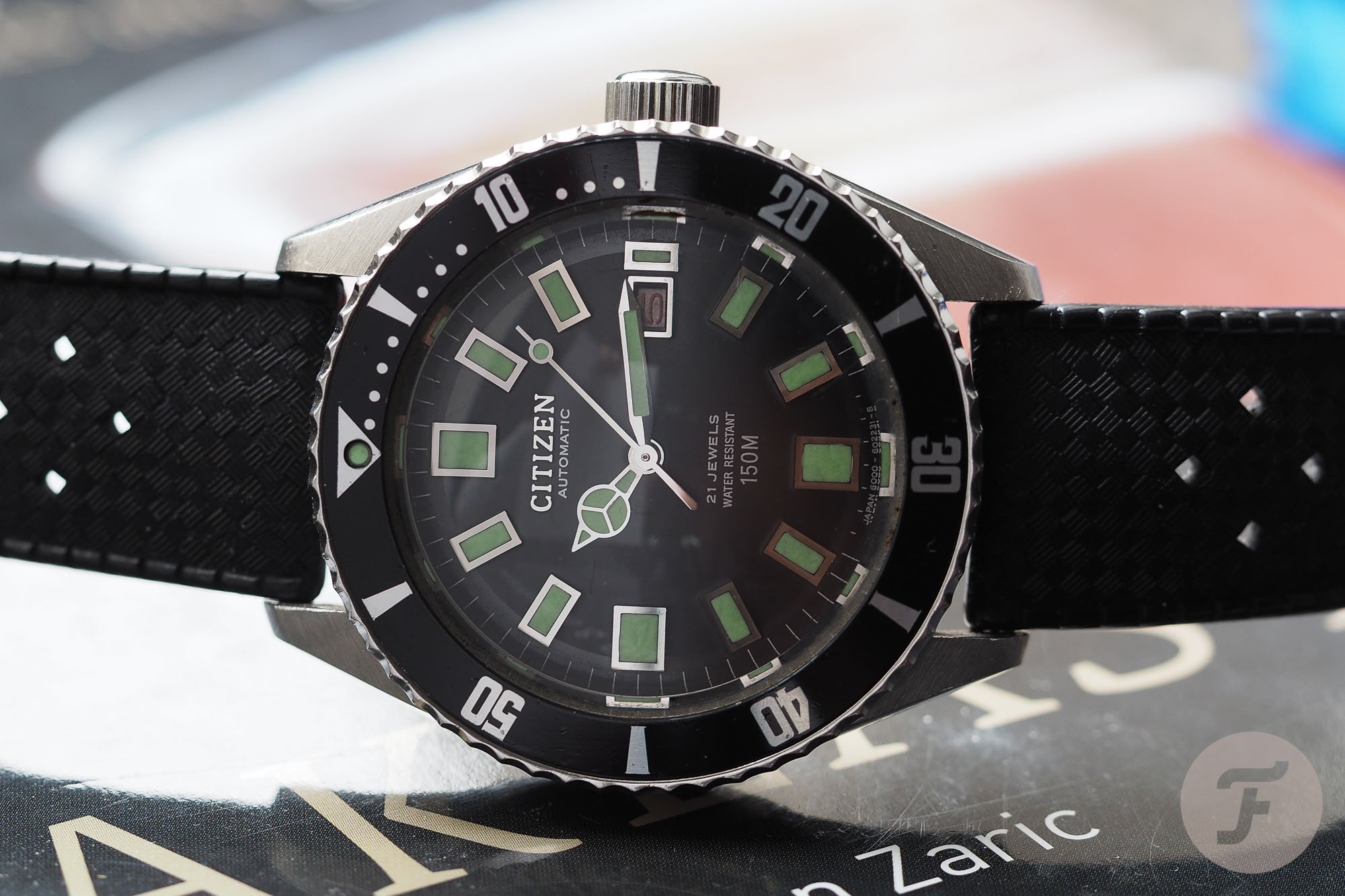 Some history on the inspiration, the Challenge Diver
Citizen sent us a press announcement for the 200m Promaster Mechanical Diver and it came with a story. Apparently, a 1977 Citizen 150m Challenge Diver washed up on an Australian shore in 1983. It was barnacle-encrusted, but somehow, the watch was both intact and still running. This watch was the inspiration for today's new models. Story aside, let's spend a few minutes on the Challenge Diver and its place in history before getting to the new pieces.
I've never really calculated whether Citizen has more vintage diver models than Seiko, but it's certainly close. As always, I recommend this article as a nice starting point on all the different models. A keen eye will scroll down in that article and come to the 150m section. It's there that the author explains that Citizen made six different references with a robust 40mm steel case and an external rotating bezel. The watches contained differences as time progressed, but it was the last two models that were named "Challenge Divers." References 62-6198 and 52-0110 were produced in the '70s into the early '80s. I covered the 62-6198 in a 2020 article and simply need to get around to covering the latter reference.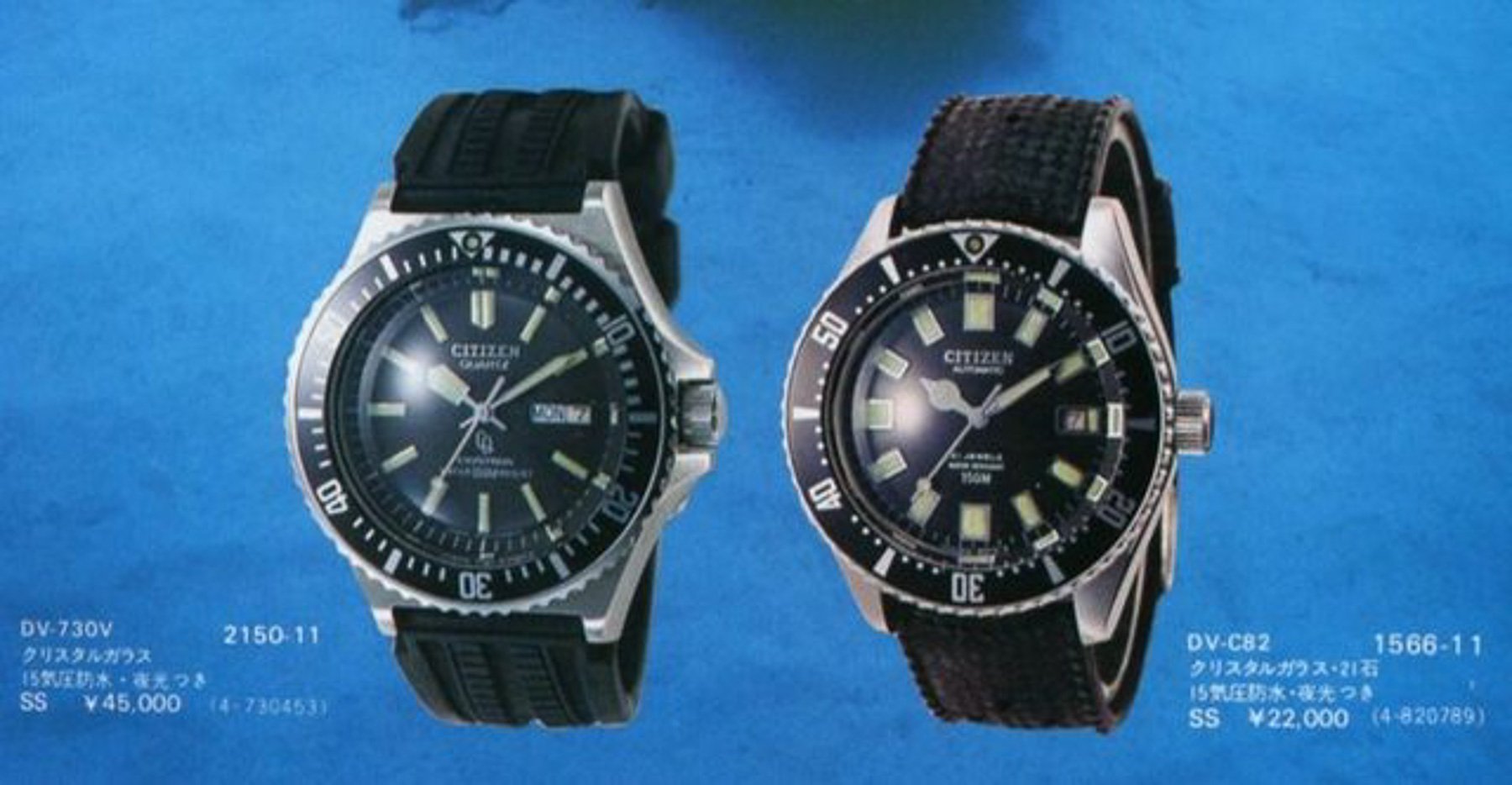 The Challenge Divers were robust but affordable
Today, the Citizen Challenge Divers are highly collectible with nice ones selling for between €750 and €1,000. They're different than their Seiko counterparts from the time because they aren't quite as daring in the styling department. However, they still feel great and tend to run like diesel tractors. Coming back to today's values, you can see that the original prices weren't so heady, especially when compared to quartz divers from the same period. Therefore, when I first caught wind of the upcoming 200m Promaster Mechanical Diver, I was worried. Seiko has definitely taken its dive watches upmarket. It's a strategic choice, but I do miss the old days of value-laden Japanese divers. Thankfully, Citizen seems keen to pick up that mantle.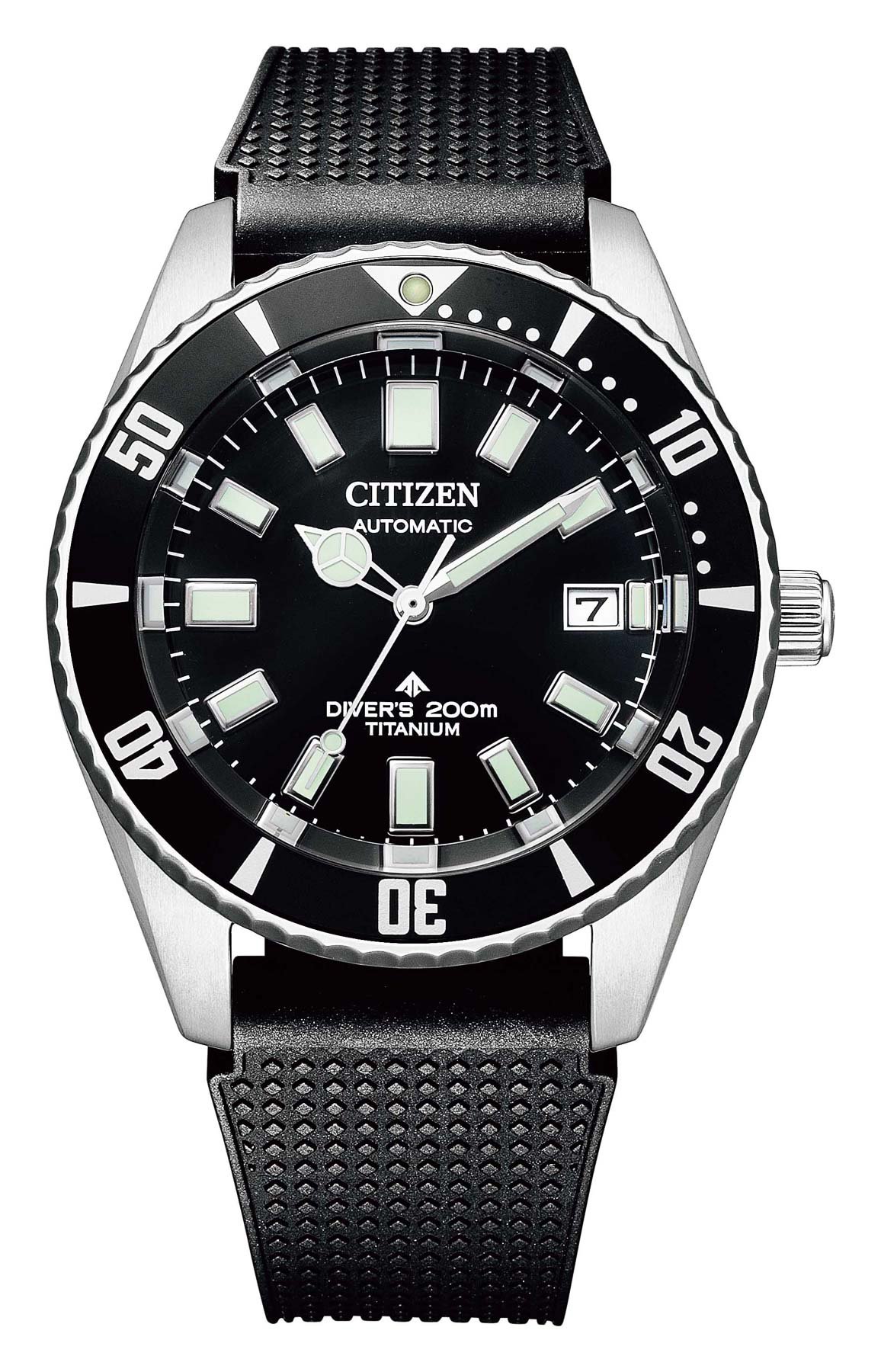 The 200m Promaster Mechanical Diver
Take just one glance at the 200m Promaster Mechanical Diver, and it's clear that this watch is a modern riff on the old Challenge Divers. Everything is here, from the familiar bezel to the bold rectangular lumed indices and those typical hands. It's worth spending a second on the hands. Commenters on other sites are often dismayed by the use of the Rolex "Mercedes" hand. It's OK not to like it, but simply know that Citizen began "copying" this look almost 50 years ago. The case shape also looks quite true to the original, but there are some differences.

The dial gives it away, but the 200m Promaster Mechanical Diver uses Citizen's Super Titanium, which is scratch-resistant. It also comes in just a touch larger at 41mm, but it is thinner than the original at just 12.3mm. Citizen mentioned that the crystal is sapphire, the crown is screw-down, the watch is antimagnetic to 16,000 A/m, and it's also ISO compliant to divers' specs. Inside, the Promaster uses the company's own 9051 automatic caliber. It runs at 28,800vph, provides 42 hours of power reserve, and has an accuracy of +10/-20 seconds per day.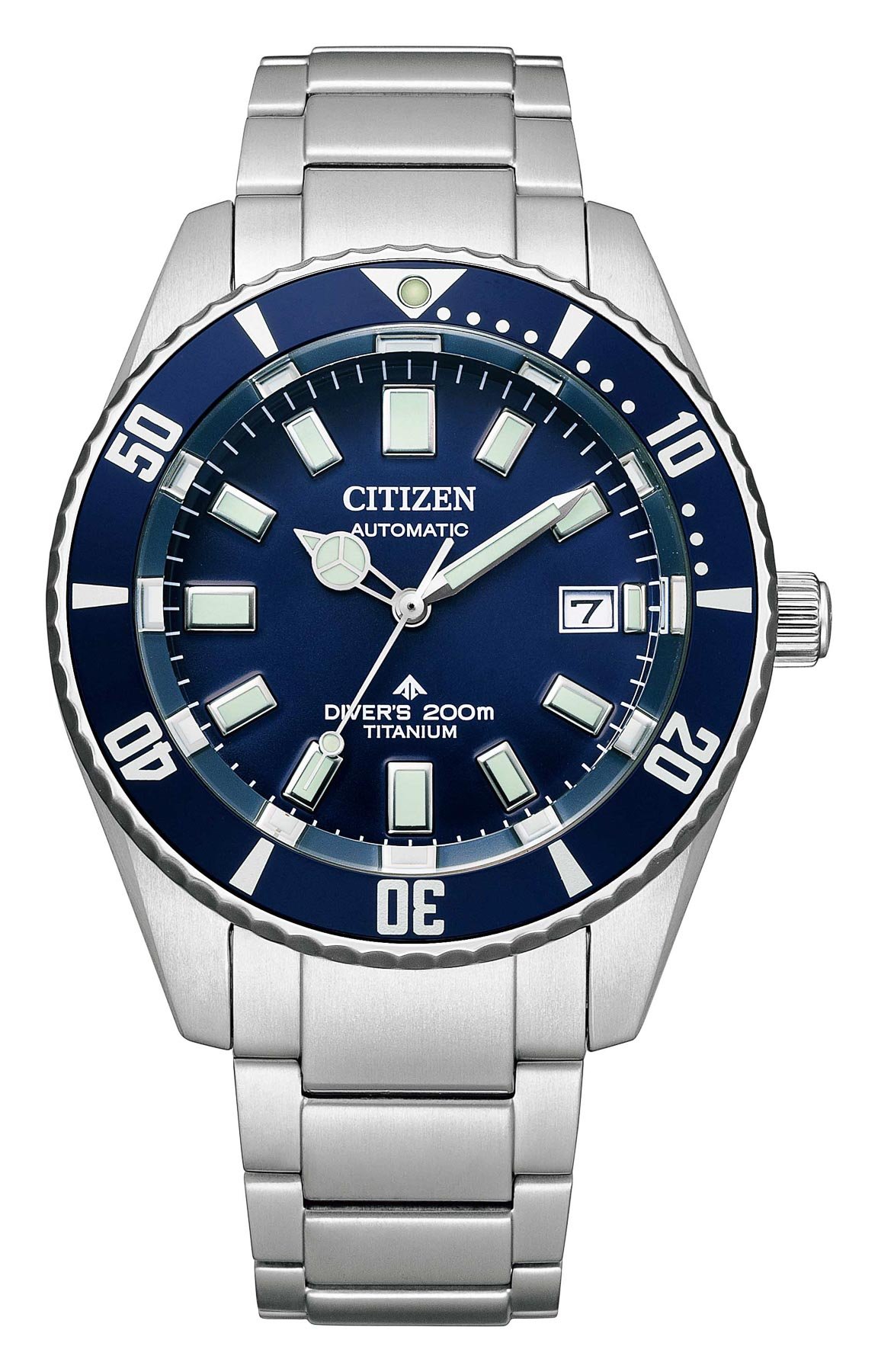 Two options for the 200m Promaster Mechanical Diver
When the Citizen 200m Promaster Mechanical Diver launches this summer, buyers will have two choices at hand. First, the black-dialed version (reference NB6021-17E) will be available on a black urethane strap. Second, there's a dark blue variant (reference NB6021-68L) that will come with a Super Titanium bracelet. It's worth noting that both colors are historically accurate, although the blue models are incredibly rare. Here's a hint: orange was also available, but is now like hen's teeth. Will we get one in the future?
Thoughts and pricing
If you were thinking that the new Citizen 200m Promaster Mechanical Diver would cost over €1,000, you're not alone. In fact, the original press release didn't show pricing, and I was fearing the worst. But as it turns out, these watches look like screaming deals! I'm pleased to announce that the black version on the black strap will sell for €650, and the blue version on a bracelet will cost €750. Wow! I'll be very interested to see these in person soon. Then we can properly compare them to the more expensive models from Seiko and other brands. One has to assume that Citizen knows all eyes will be on these new divers, so let's hope they're as good as they seem. Welcome back, Citizen. We're excited to see what's next!
Are you as pumped up for these watches as we are? Or is the retro-diver market saturated enough? Let us know your thoughts on these models in the comments!