Cristiano Ronaldo Becomes An Investor In Chrono24 — And Fratello Is Proud To Be A Part Of It
Yet another growth milestone for our group
If you want to go fast, go alone. If you want to go far, go together. What first sounds like a platitude proves to be right yet again — specifically if you are part of the right group. Chrono24, the leading global marketplace for luxury watches, has announced that international footballer Cristiano Ronaldo has become an investor in the company. And with Fratello being part of the Chrono24 family, we are proud to witness and be part of yet another growth milestone.
Ronaldo, also known globally as "CR7," is not just acclaimed for his athletic prowess, which seemingly ignores the boundaries of age. He has also been known to be somewhat of a watch collector. In fact, his collection is about as impressive as his sporting career. And when talking about Cristiano, that's saying something.
Joining previous investors, including Bernard Arnault's family investment company, Aglae Ventures, General Atlantic, Insight Partners, and Sprints Capital, Ronaldo's investment solidifies Chrono24's unicorn status in the watch market. In August 2021, Chrono24 secured $118 million (€100 million) in a Series C round led by these investors, resulting in a valuation exceeding $1 billion today.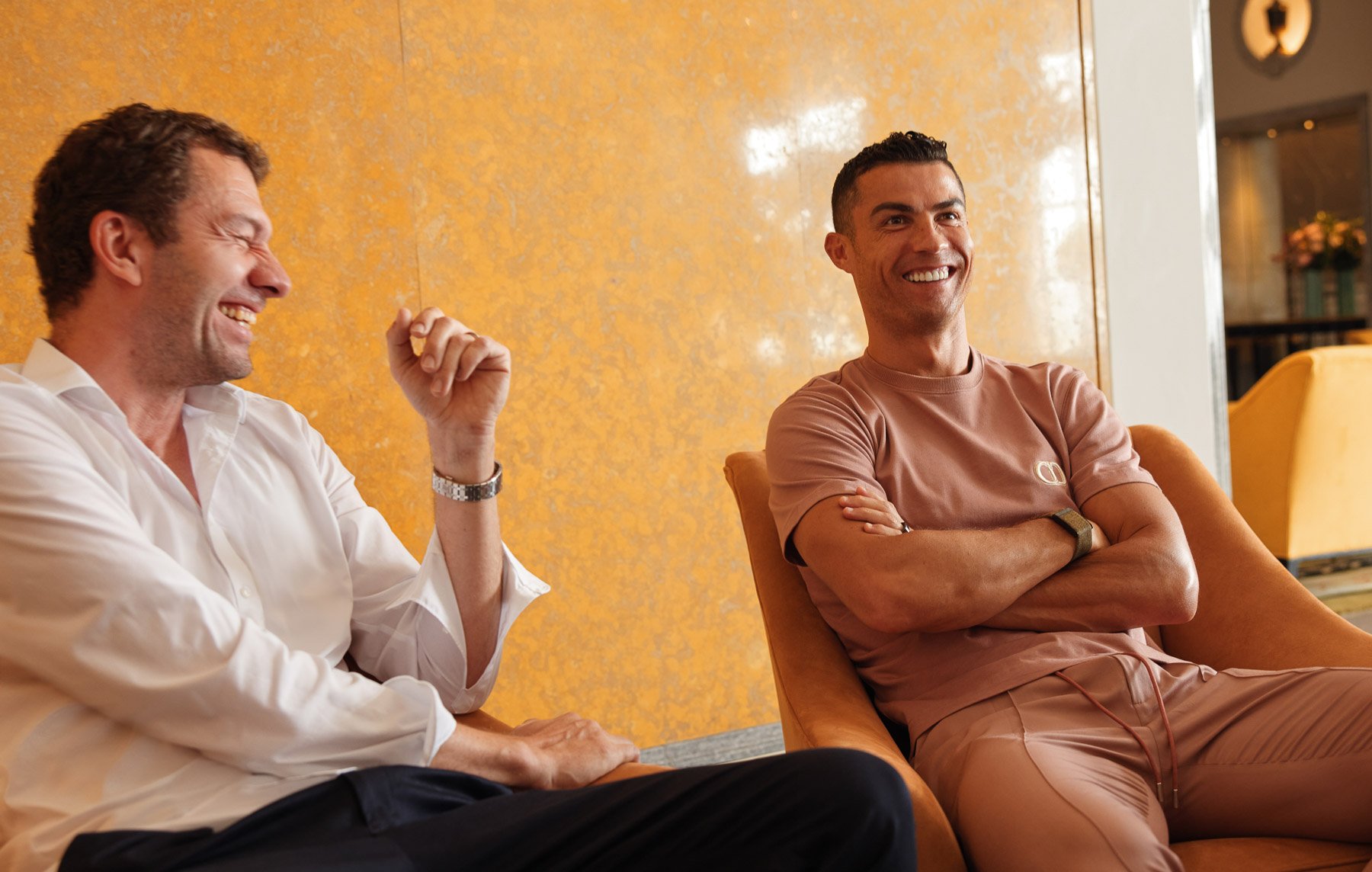 Cristiano Ronaldo
At the age of 38, Ronaldo plays as a forward for Al Nassr FC and captains Portugal's national team. He has amassed five Ballon d'Or Awards, four European Golden Shoes, 32 trophies, seven league titles, five UEFA Champions Leagues, one UEFA European Championship, and one UEFA Nations League — not to mention 140 goals and 42 assists in the Champions League and a record of 835 goals scored for club and country.
CR7 boasts an equally impressive digital footprint, with his Instagram account boasting a following of more than 596 million people. There, watch-spotting enthusiasts can scroll through endless posts while catching glimpses of what this sporting legend has on his wrist. But more on that later.
Ronaldo is not just a skilled athlete but is also equally good at marketing himself and investing wisely. Forbes' recent "The Highest-Paid Athletes of 2023" report revealed that Ronaldo earned an impressive $136 million last year from his contracts with Manchester United and Al Nassr and various endorsements. Moreover, SportsPro recognized him as the most marketable athlete of 2022. Expressing his enthusiasm for the partnership with the platform, Ronaldo stated, "As a long-term watch collector and regular user of Chrono24, it's a pleasure for me to become a shareholder in the company. Chrono24 unites millions of watch lovers from around the world, fostering a global community that shares a passion for timepieces. I am thrilled to be part of this endeavor."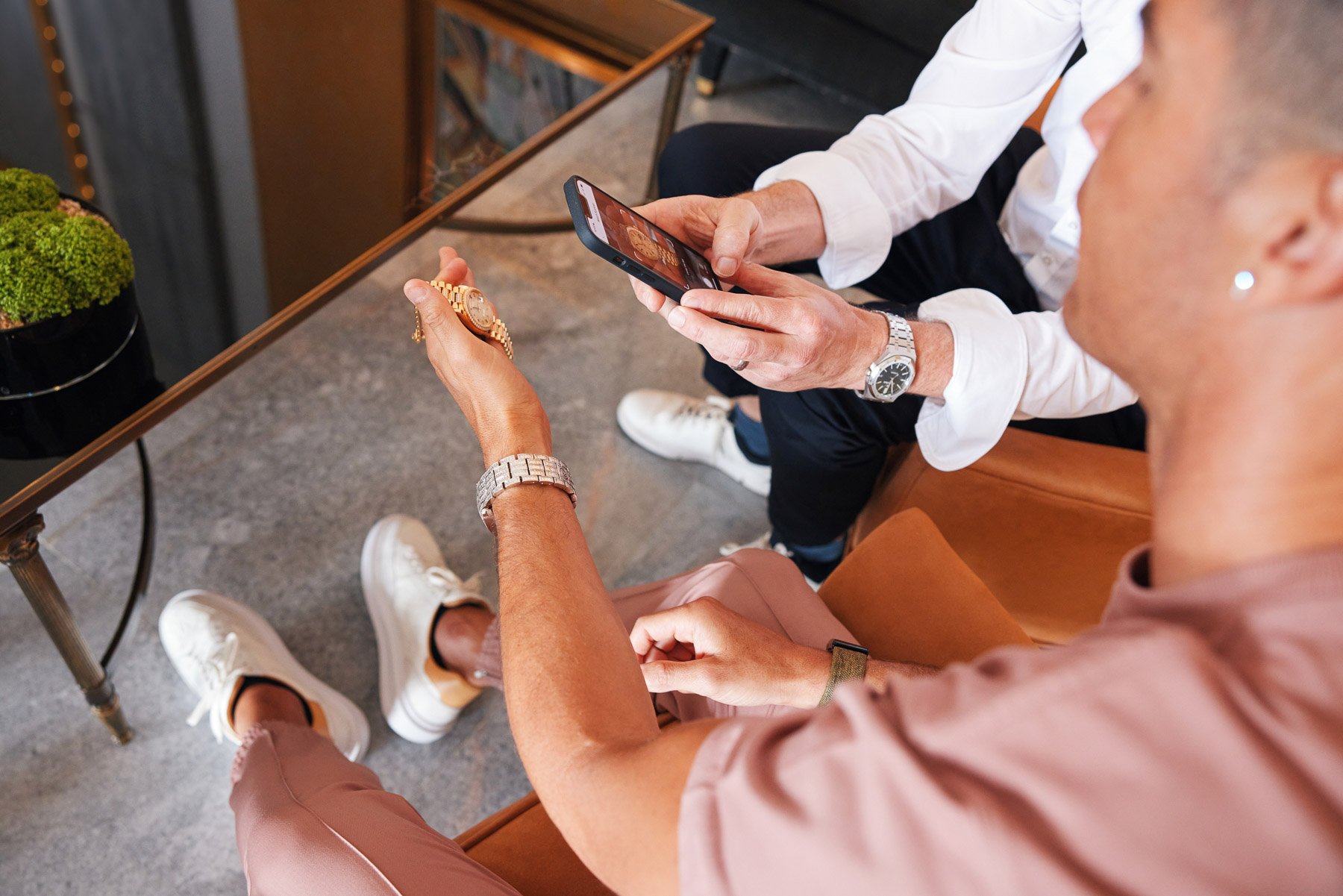 Chrono24
Founded in 2003, Chrono24 has made waves in the watch industry with its innovative digital marketplace. Offering global accessibility, transparency, and one of the biggest selections of watches available online, Chrono24 has revolutionized how people shop for luxury watches. Leading Chrono24's operations are founder and Co-CEO Tim Stracke and Co-CEO Holger Felgner, formerly the CEO of TeamViewer. Existing shareholders also joined the latest investment round. The CR7 SA investment follows Chrono24's Series C round in 2021 and its 2019 Series B financing, demonstrating sustained investor confidence in the company.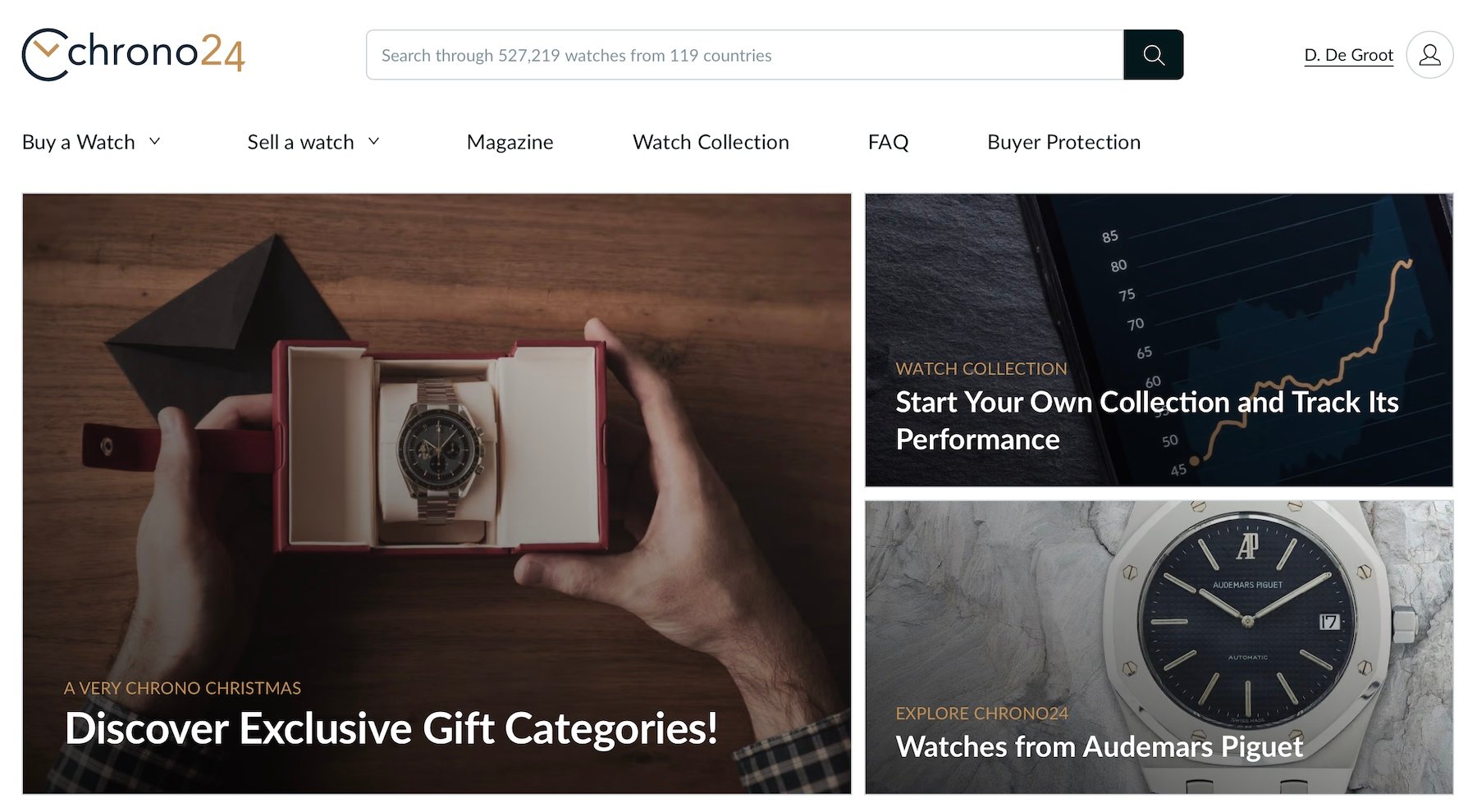 With Fratello being a member of the Chrono24 family since 2018, this is also exciting news for us. While there purposely isn't a whole lot of overlap on an operational level to keep Fratello independent, there are some interesting touchpoints. Personally speaking, I was consulting for Chrono24 in 2017 on multiple projects. These mostly focused on data and user experience. Together with the Chrono24 portal team, I helped develop the Watch Collection feature and performance tracking, which now function as an industry benchmark globally. If you are logged in or tracking the performance of watches, you are seeing the fruits of this labor.
Being involved in the data side of Chrono24 provided me with deep insights into the global watch market. These insights and the continued access to them are valuable resources that help us at Fratello to understand and even predict trends and provide relevant content. The goal of our collaboration is to grow the watch community together with an aligned purpose yet an independent approach.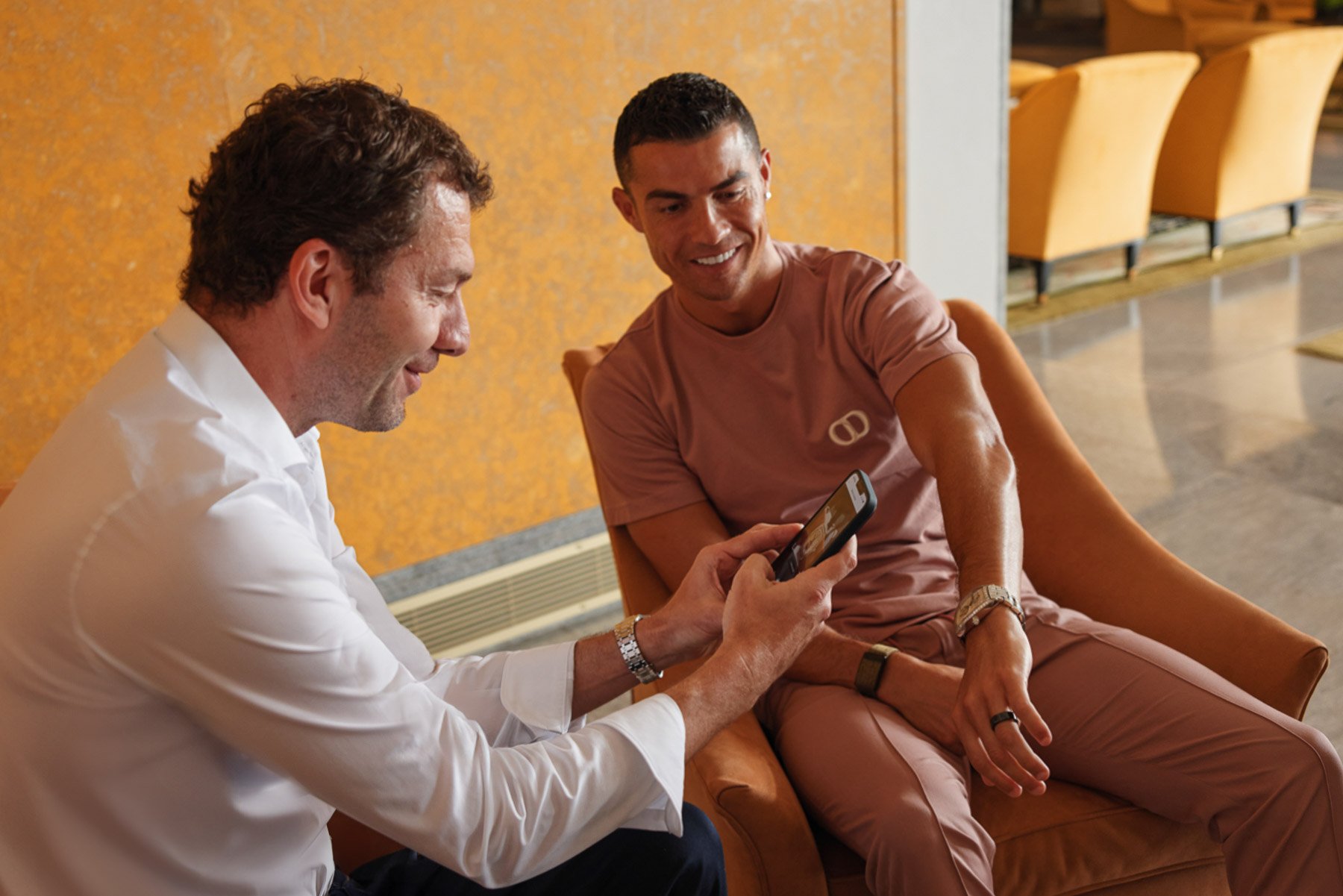 CR7 — watch collector
Cristiano Ronaldo's passion for luxury watches is nothing new, with his collection encompassing an impressive selection of exceptional timepieces. These include watches from brands like Rolex (several iced-out Daytona and GMT-Master II models), Cartier, Audemars Piguet, Hublot, Bvlgari, Breguet, and many more. Among noteworthy pieces in his collection are his Girard-Perregaux Planetarium Tri-Axial, Breguet Classique Grande Complications Double Tourbillon, Bvlgari Octo L'Originale Tourbillon Blue, and Hublot "Masterpiece" MP-09 Tourbillon Bi-Axis King Gold. Ronaldo's collection extends beyond the obvious, with several rare or limited-edition (even unique) timepieces that reflect his grand persona.
We see examples of this in the watches he owns from brands like Jacob & Co and Franck Muller. Ronaldo has been spotted wearing Jacob & Co's extravagant creations, including the Grand Baguette, Epic SF24, and his pièce unique Bugatti Chiron Tourbillon CR7 Edition. Additionally, Ronaldo has showcased Franck Muller watches like the Vanguard Chronograph ref. V45CCDTAC, the Cintrée Curvex Tourbillon, and the impressive Invisible Baguette Diamonds Imperial Tourbillon.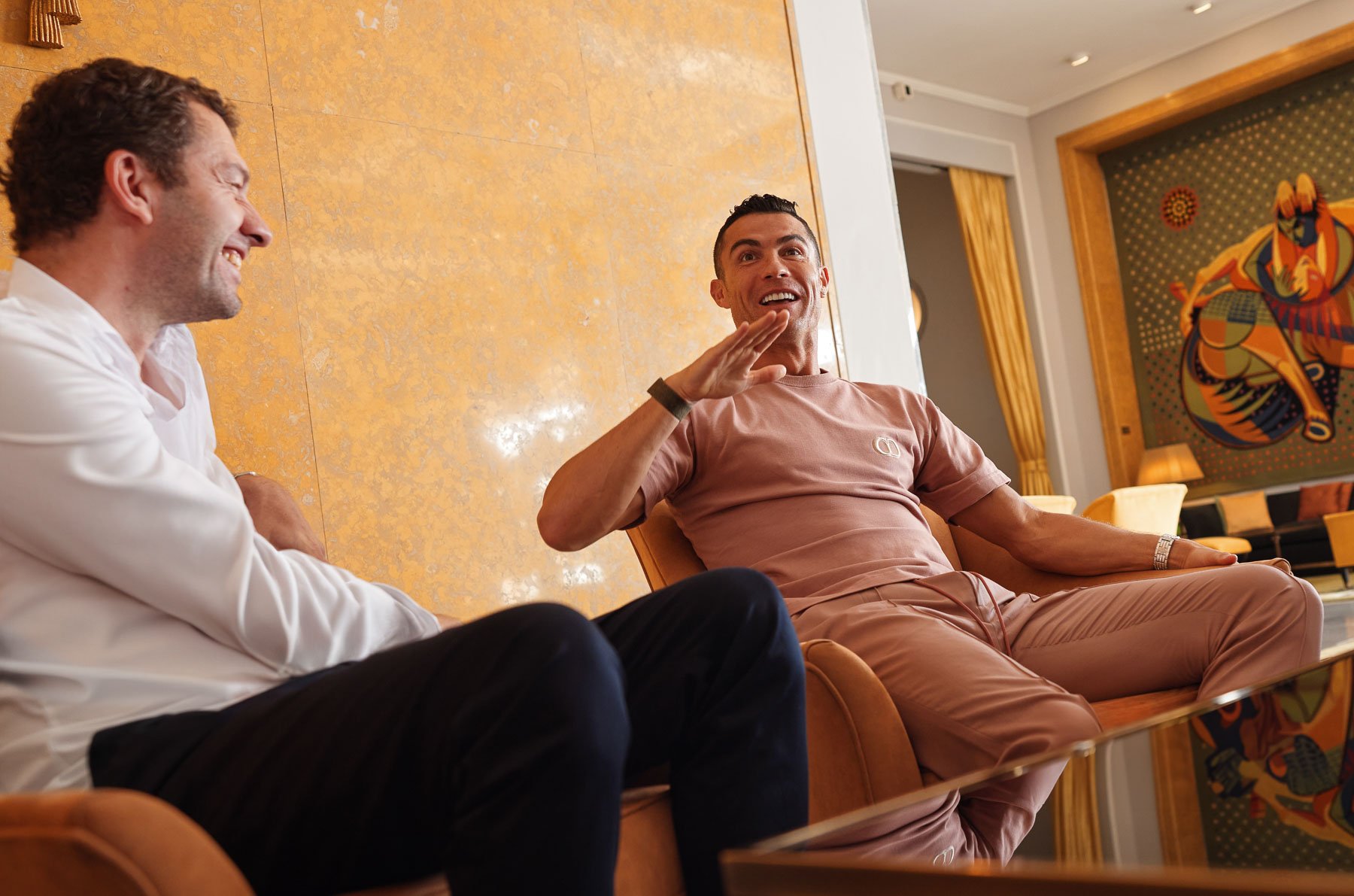 Final thoughts
Cristiano Ronaldo's investment in Chrono24 highlights the growing relevance and popularity of our industry. As one of the world's most marketable athletes, his partnership with Chrono24 unites the worlds of sports, luxury, and technology. With its innovative approach to online watch sales and commitment to accessibility, transparency, and global connectivity, the platform continues revolutionizing how enthusiasts shop for luxury timepieces. As our group embarks on its next expansion chapter, Ronaldo's involvement as an investor and avid collector further solidifies Chrono24's position as a leading online marketplace for watch enthusiasts worldwide.