Crushed Watch Dreams: Investors And Rising Prices Are Spoiling The Joy Of Watch Collecting
Are the available alternatives satisfying enough?
"All I can say is I'm deeply envious of older collectors like RJ who had the chance to wear and enjoy these iconic designs," wrote one of our readers below an article about the Royal Oak "Jumbo". With many enthusiasts unable to fulfill their watch dreams these days, I'm afraid this reader's sentiment is all too common.
Sitting across from me is Ignacio, our Managing Editor. And then we have editors like Jorg and Daan, who also stepped into the watch "game" not too long ago. As you can read in this article, one of Ignacio's absolute dream watches is the Rolex Explorer II "Polar". But with the current market value of Rolex watches, it might stay a dream. For Jorg, it's an even tougher pill to swallow. I've known him for nearly 20 years, and he's always shown a healthy interest in watches. Just not enough to spend thousands of euros on one. He's aware of the prices and availability of watches from a decade ago, and having made writing about watches his full-time occupation, Jorg is now ready to buy a nice watch. But he's noticed that many of the pieces he liked in the past are further away from him than ever before.
Crushed watch dreams
That comment from our reader and the discussions I overhear in our Fratello office struck a chord with me. I am indeed grateful that I've been able to try and buy the watches I longed for without having to pay the ridiculous (that's right) prices of today. And I get what the guys in the office are saying. What once was, is no longer. I hate these "grandpa" stories about buying a Rolex watch three decades ago for $1500 USD. That ship already sailed a long time ago. But, as a matter of fact, we're talking about a much shorter time frame, and not only about steep price increases by the brands. This is also about watch prices being heavily influenced by investors and watch flippers. The latter has perhaps nothing to do with the retail price, but it does for the availability of watches.
A car analogy
I've tried to make a comparison to cars, and it's a bit similar. Back in the late 2000s, I had a great interest in buying a Porsche 911. I wanted a type 993, and I disregarded the previous type 964, even though one could buy them for very decent prices. For that money, it was even tough to buy a new VW Golf GTI. In the end, I didn't buy a Porsche 911 mainly for practical reasons (called marriage), but when I looked again 10 years later, prices had gone up like crazy. There was no way I wanted to spend that kind of money on a car. And even the 964 that I had neglected had gone up to double the amount that a 993 would have cost me in 2009 — give or take, as I didn't keep an eye on the exact pricing.
I can't really blame them
Everything "collectible" has become expensive in recent years, and that might have to do with your 0% interest rate. In some countries or at some banks, you even need to pay interest over your savings. And in my country, we also pay taxes on savings over €50,000. That's money on which we've already paid taxes. Nice, real nice… So, what better way to take that money from the account than to buy something nice that will keep its value? Or, even better, increase in value over time, and probably more than your bank is giving you on your savings account?
On a daily basis, I receive emails and messages from people (including former colleagues, friends, etc.) who wonder what watch will provide them the most benefit. I get why people ask this question, as they feel they need to do something with their money as savings accounts don't work anymore. But the negative effect is that prices will only keep increasing on watches, and availability becomes even worse due to the high demand.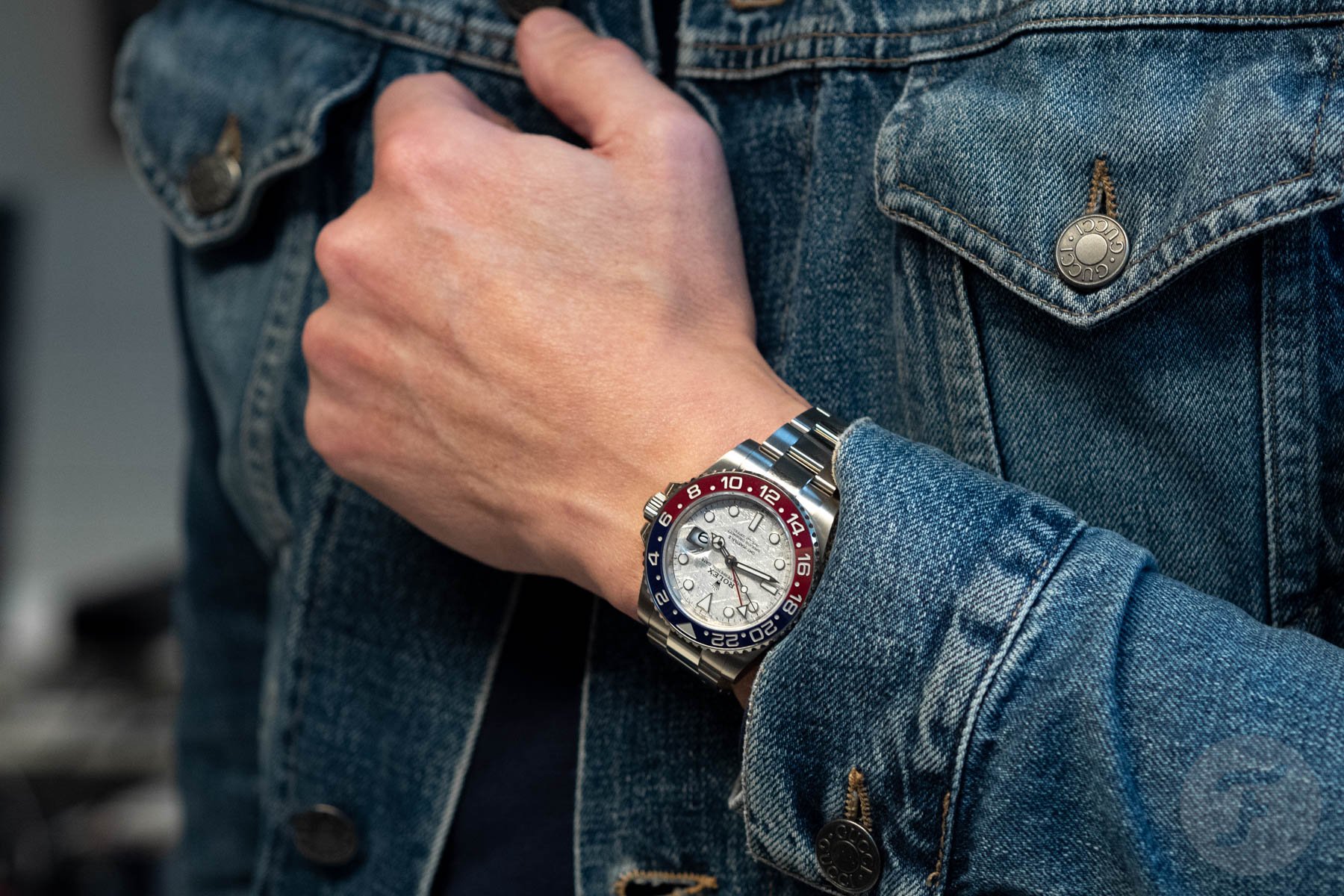 Douchey ways
This means that Ignacio can't buy his Rolex Explorer II 16570 that "older collectors" (thank you, Fratello reader) were able to pick up for less than €4,500 not even five years ago, let alone what I remember one of my best friends paying for his back in 2007 or so (but that's "grandpa" talk). It spoils a bit of the fun for the real enthusiasts like Ignacio, Daan, or Jorg, or perhaps even you all, who are very much into watches and love some of the classics but must pay an incredible premium for these watches.
And then we're not even talking about the availability of new watches. Whether that's a Royal Oak, Nautilus, Submariner, or GMT-Master II, they are simply not there. You only might have a shot when you've already bought a number of watches from the authorized dealer or boutique. Some authorized dealers will make you buy several watches at the same time, some unsellable ones ("slow movers" as they often call them) at full retail, and your dream watch. Good luck selling the unsellable pieces. Officially, this kind of "tying" done by authorized dealers is forbidden by law, at least here in the Netherlands it is. This kind of behavior spoils the fun of watch collecting, at least to those who are in it for simply enjoying watches.
Decide whether you want to pay a premium
There are enough watches out there that are interesting and which have friendlier price tags on them. These can be watches from microbrands, brands lesser known to a larger audience, or brands that will always have offers in a more affordable price range. Add misunderstood or underrated brands, and you have a lot to choose from. In some cases, it might buy you complicated watches or gold watches for the price of the steel watch you've been lusting for (but can't buy). You just need to make sure that you are ending up with a watch you really want and will actually wear.
In that regard, you can also consider if you are willing to put aside your pride and pay (slightly) over the retail price. If you're not selling anyway and it lets you have the watch you really want, you might decide that a small premium won't really hurt you. Most likely, with the ever-increasing prices, the retail price will be higher than what you paid in no time.
Everyone needs to eat
Personally, I am very much against paying over retail for something that is still in a brand's current collection. Around 40-50% is already the dealer's margin anyway. From what's left, the brand makes quite a profit as well. So, the real value is very far away from the market value, especially when sellers are asking premium prices. One can debate if the retail price isn't already far away from the real value of a watch. I don't mind paying retail on watches, as everyone needs to eat, and I understand that the watch industry is very much about marketing. But paying twice or even three times the retail price has nothing to do with the hard-working people at these manufactures anymore.
Are the alternatives satisfying?
So, I feel sad for Ignacio, Jorg, or anyone else who once had the dream of owning a specific watch that has become unobtanium. Whether that's a Speedmaster, Submariner, Royal Oak, or Nautilus, it doesn't matter. The question is whether they can find solace in all the more affordable alternatives out there and if they will bring them the same level of satisfaction.
Have speculators and rising prices crushed your watch dreams? And if so, what's the best way you've found to maintain the passion for watches? Let me and the other readers know in the comments, and let's all try to keep the enthusiasm alive.