Download Your Free March Mania Bracket And Join The Party!
All in the name of fun
If you're enjoying the March Mania contest, we've got a little something for you to increase the fun! A free, downloadable, printable bracket so you can either follow the competition offline or, better yet, make your own predictions.
Why not play along with your watch buddies? Download the bracket here (or by clicking the below image) and share it with your group. Share it on Facebook, LinkedIn, throughout your Red Bar crew, wherever you like! Nail it to lampposts throughout your hometown. Tie it to the backs of stray dogs (please get the appropriate jabs before attempting this), or have it blow up to 100 times its original size and attach it to the back of your Biplane before flying it all over your region.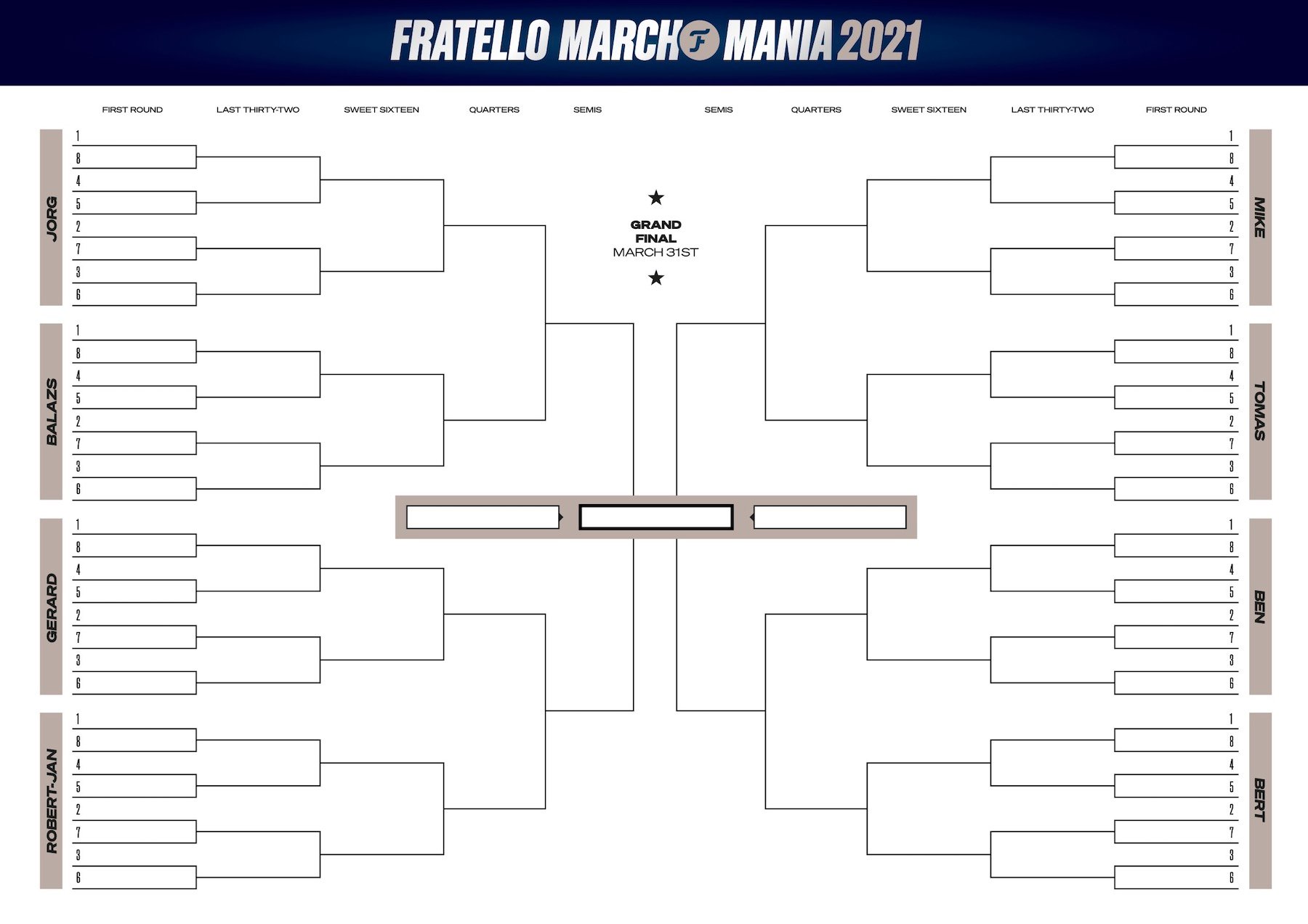 Simply put, have fun with it. We want March Mania to grow and grow. Fill out your brackets and share with us your predictions in the comments section and let's see who gets closest to reality. We're into the First Round Proper now so seedings will be known for all groups in the coming days. Stay tuned and keep voting. Let's see who takes the crown!
Win the Hamilton Intra-Matic Chrono by participating!

So now it's over to you! We want your votes but we also want to hear your thoughts. Better still, by sharing them with us, you'll put yourself in the running to win either a LIC leather watch strap or (drum roll, please), the HAMILTON INTRA-MATIC AUTO CHRONO. Yes, that's right, as Karina detailed in her post yesterday, we will be giving away one of Hamilton's most popular models for one lucky commenter. How do you win? Comment on the March Mania tournament as often as you can, engaging with other readers, helping to create a happy community atmosphere. The best contribution will be handsomely rewarded, so what are you waiting for? Let your voice be heard!