DOXA SUB300 Silver Lung – A Rare Searambler Returns
In what has become a highly successful model of issuing limited edition models, today we're excited to announce the immediate release of the DOXA Sub300 Silver Lung.  The newest special edition follows a similar format as last year's Black Lung edition with the availability of only 300 pieces available for order via the DOXA website at a preorder price of $2,190 ($2,490 should they not sell out prior to August delivery).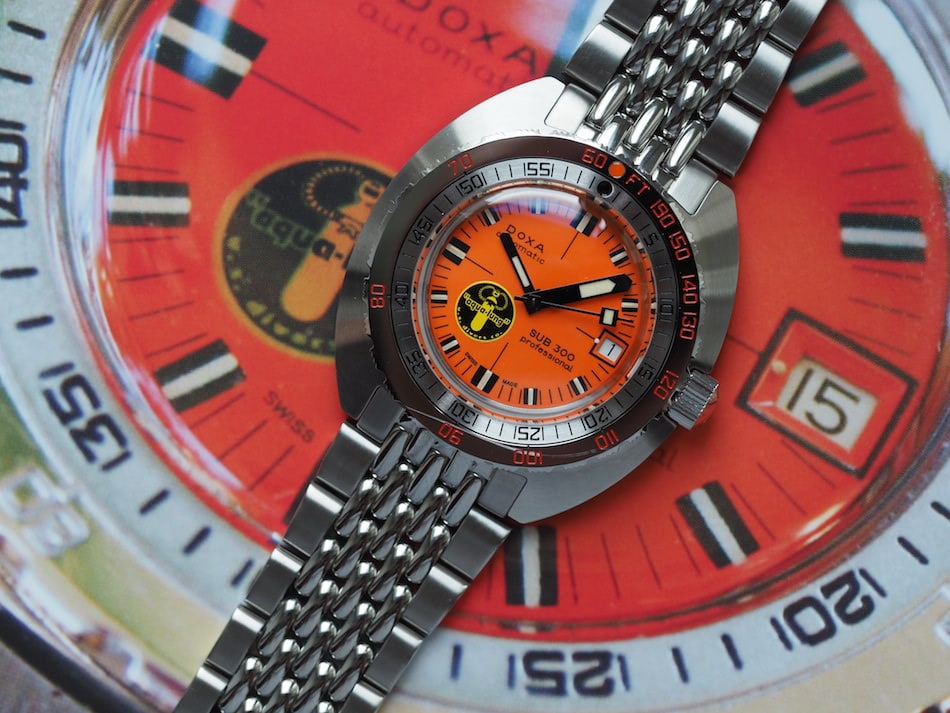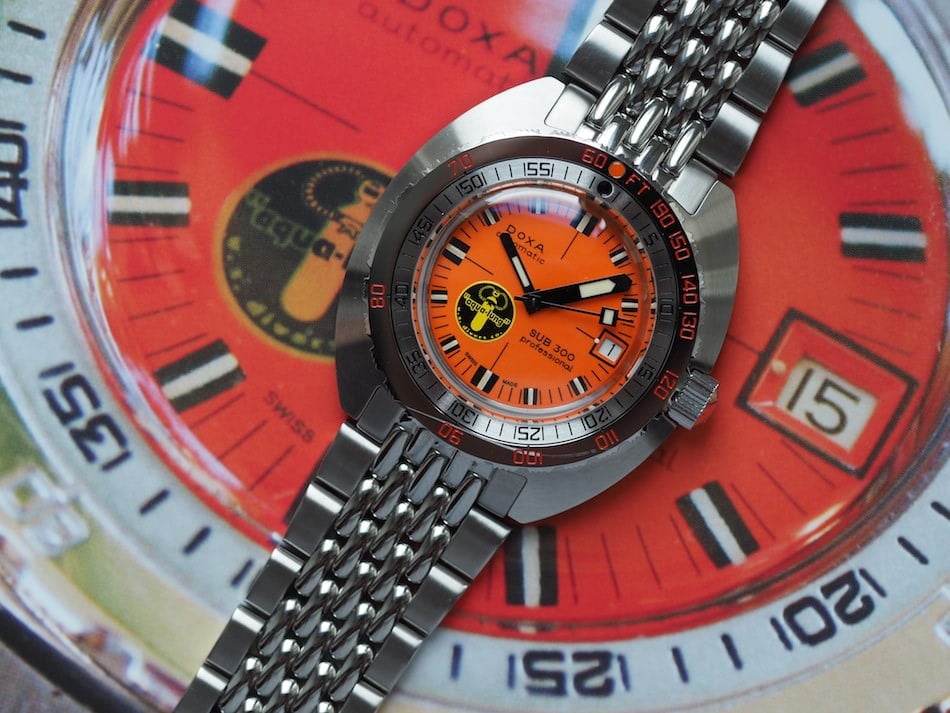 The DOXA Sub300 Silver Lung, similar to the Black Lung, is a reedition of a short-run of watches produced in 1967 in partnership with the diving equipment brand Aqua Lung.  As the name states, though, it's on a silver dial, which means it carries the Searambler moniker.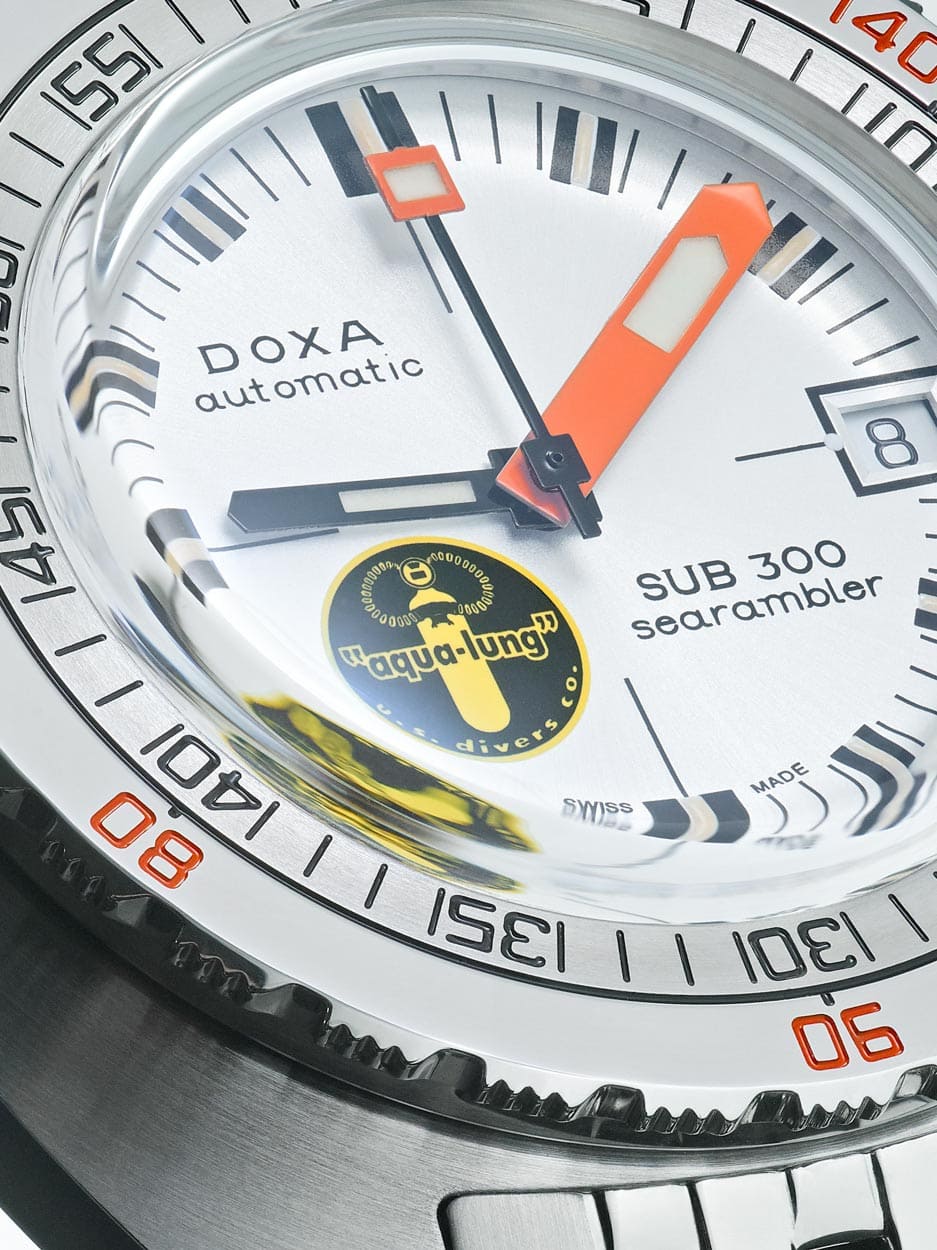 Also, unlike the Black Lung that was made in some sort of quantity, the Silver Lung is insanely rare – almost more of a legend than an uncommon reality.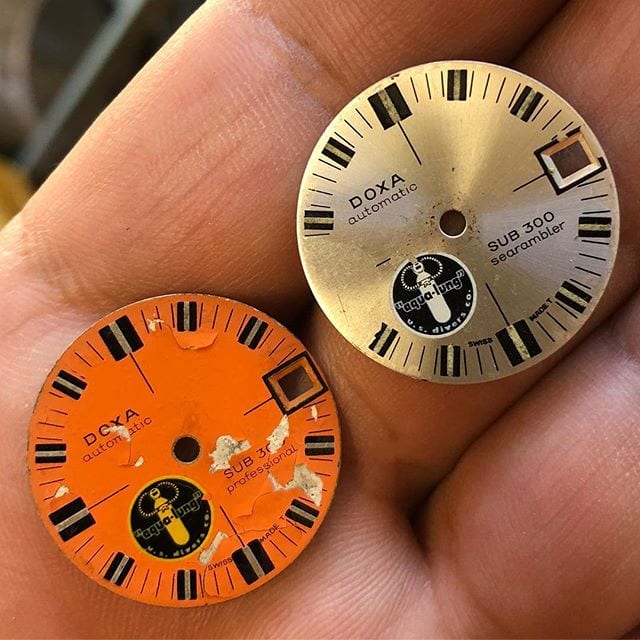 I'm sure that my web searching wasn't 100% complete, but the only example of a Silver Lung that I saw was on a recent Instagram post from collector/seller @nickgogas showing a semi-damaged loose dial (see above).  So, yes, this is truly a "geek" piece, but it also happens to be great looking.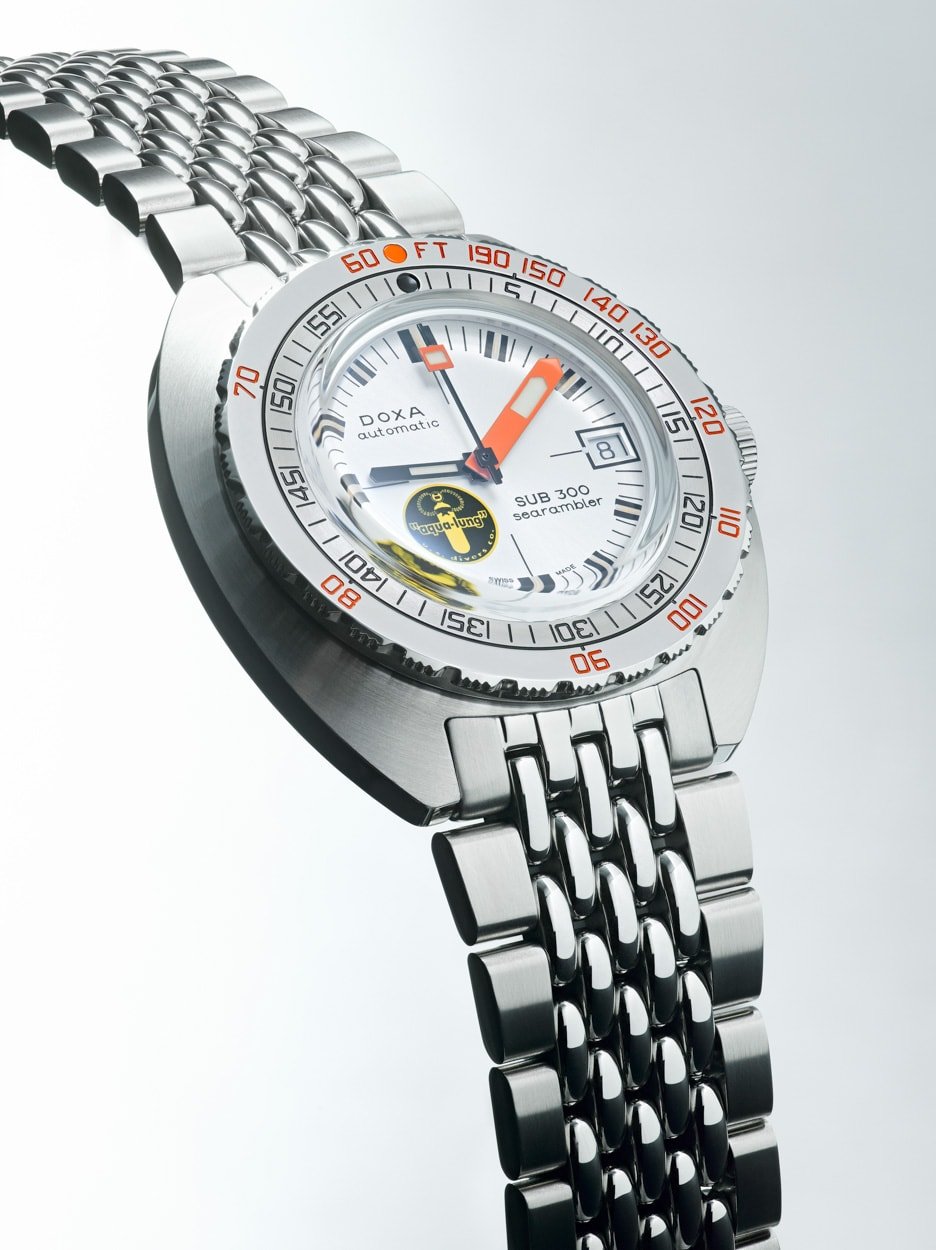 There tends to be strong opinion from Doxa diehards on whether the orange-dialed Professional, black-dialed Sharkhunter, or silver-dialed Searambler is the favorite.  For many, the Professional is the most significant due to its bright color, the Sharkhunter is the most traditional, but it seems that the Searambler has a loud fan base due to its sexy radiating dial and high contrast orange hands. With this, a cool and rare variant on the original "no T" theme in the name of the DOXA Sub300 Silver Lung shouldn't disappoint.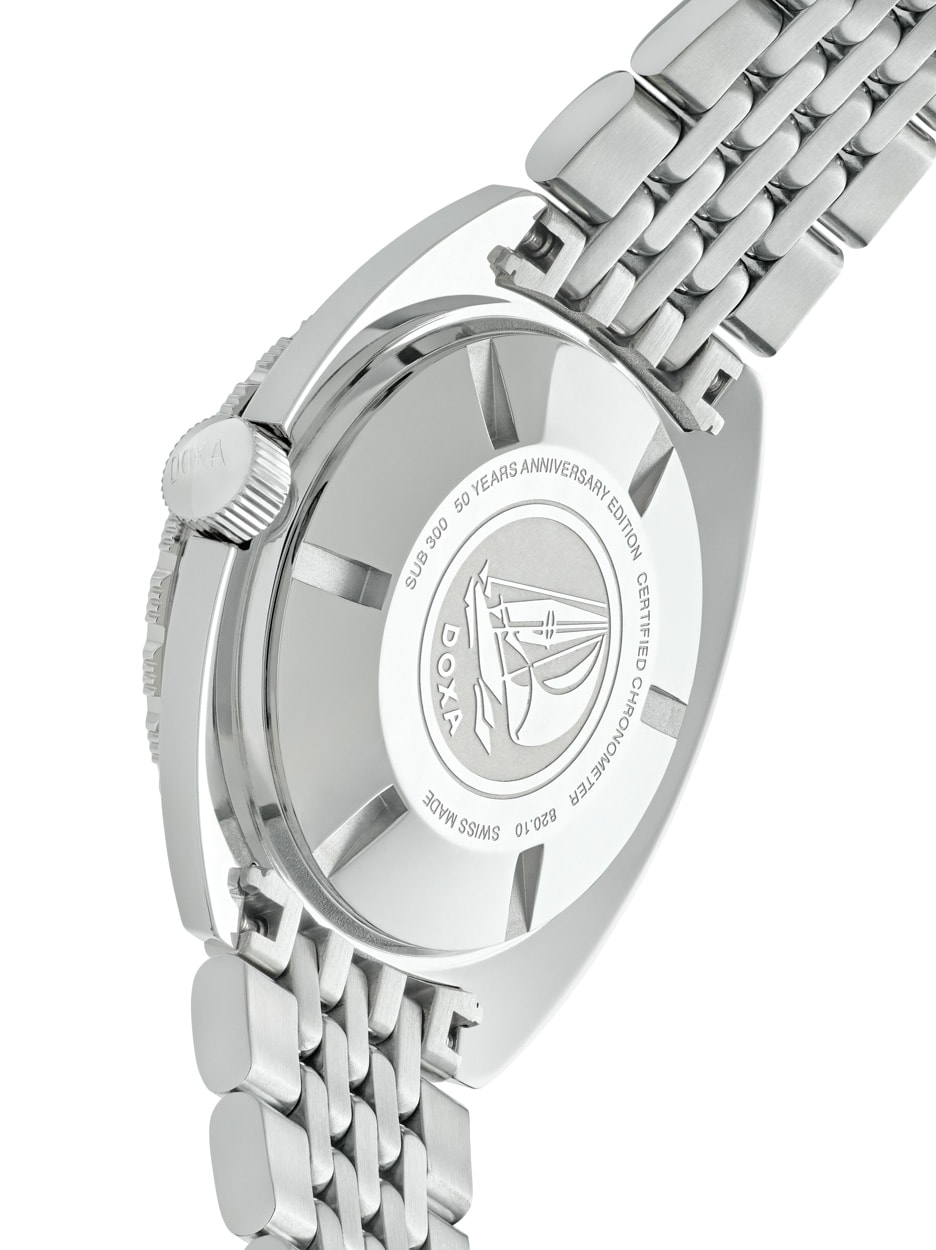 The DOXA Sub300 Silver Lung comes with the famed beads-of-rice bracelet, the chronometer-grade ETA 2824-2automatic, and it all revolves around that lovely 42.5mm 50th Anniversary "thin" case.  I plunked cash down on the aforementioned Black Lung and it's a fantastic piece.  Since the Black Lung sold out in under 24 hours (and was written up in various magazines due to a so-called "small brand" making waves with its re-release), the Silver Lung now gives customers a fresh chance to obtain a piece in the original case design.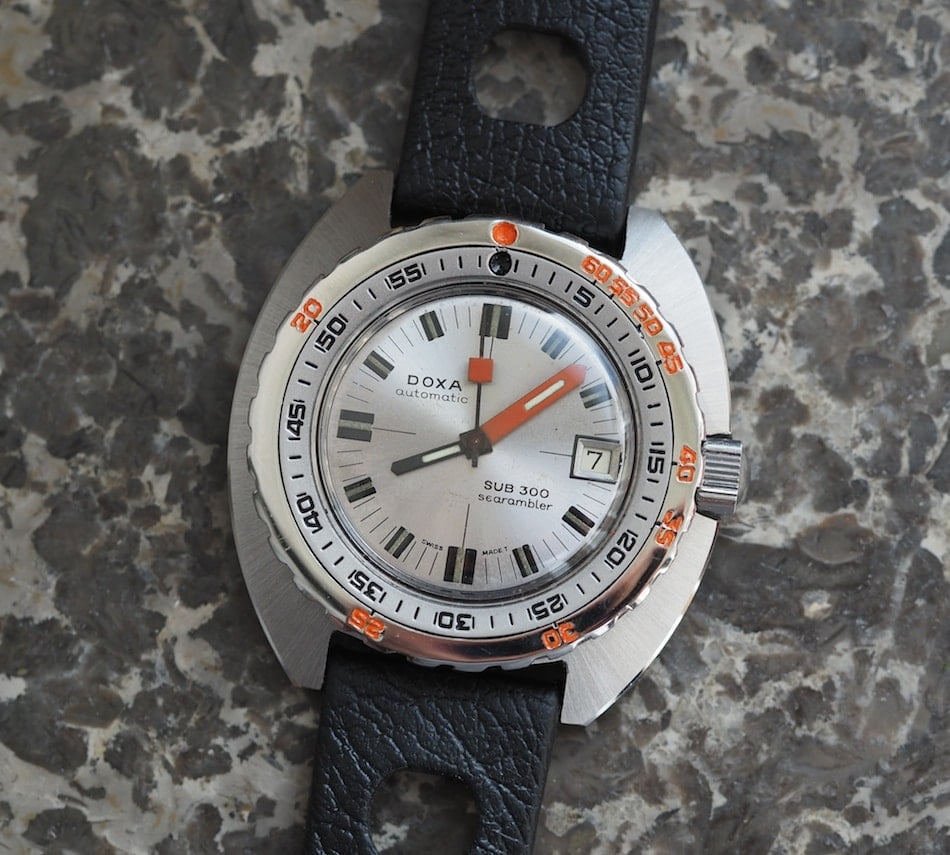 We recently took a look at an original Searambler in our two-part 60's Diver Shootout and determined that it's a winner that ranks with the big brands.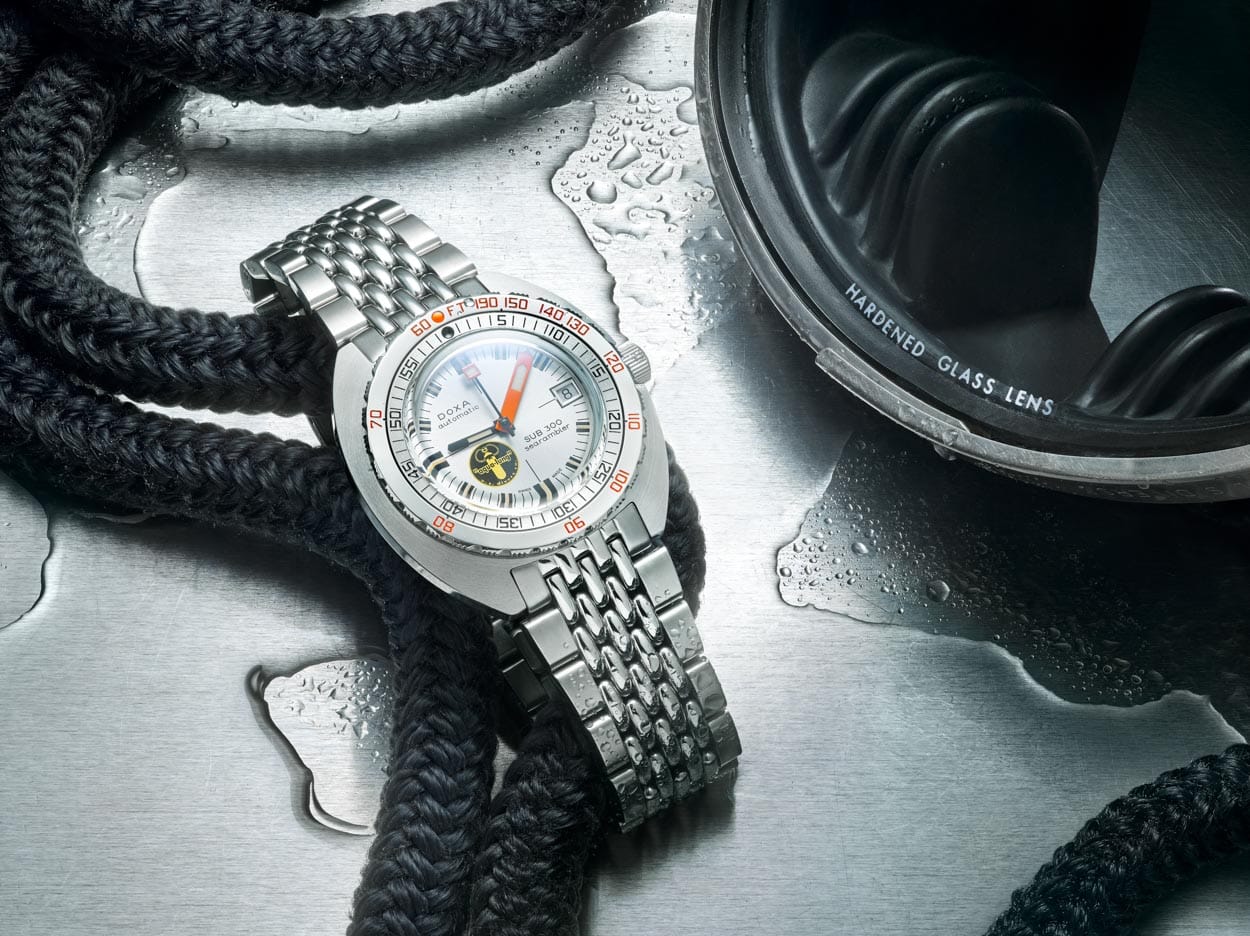 With the DOXA Sub300 Silver Lung, the brand is giving fans a chance to get a watch that's about 95% faithful to the original, but about 25% less expensive and far more available.
The DOXA Sub300 Silver Lung will be available for order at the time of publishing on the Doxa site.