Dr. Watch And His In-House Movement
Watches & Pencils #54
The world of watches is an adventurous one. Let's discover my latest creation!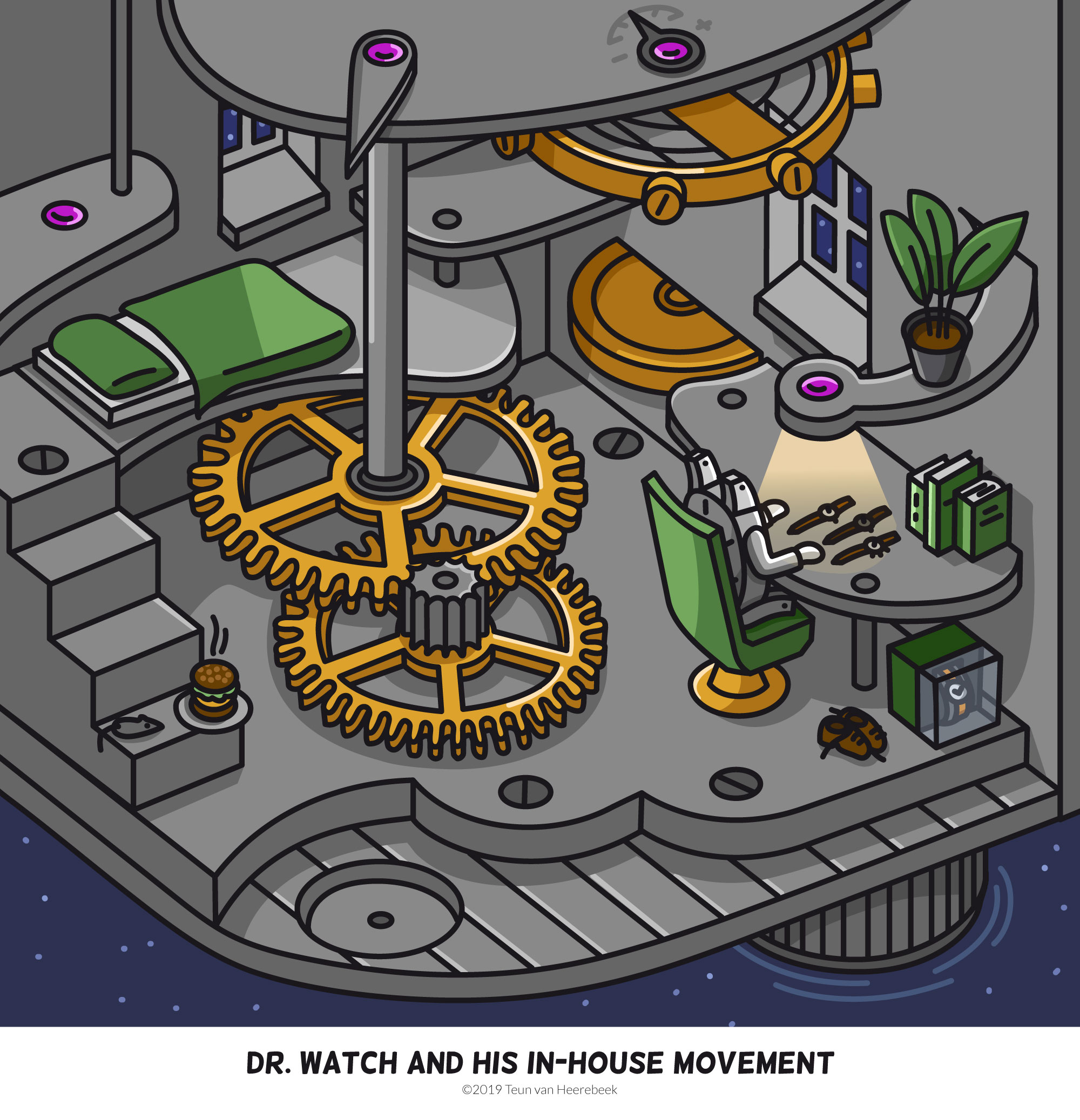 We decided to go back to the roots of Watches and Pencils: From now, we will focus on the illustrations and give a little background story about each drawing in every episode.
Dr. Watch And His In-House Movement
This time I wanted to create something around the definition of 'in-house movement.' I started to sketch a true 'in-house movement': a watch movement into a house. First, I created the movement parts (e.g. wheels, plates, rubies, and screws) and then incorporated other stuff that you usually see in houses (e.g. a hamburger, plant, and a bed). By the time I finished all the parts, it didn't look complete yet. It missed a character living inside the movement and taking control of it. I just had to create a character. A human? An alien? No! A watch, of course: Dr. Watch! Then things got out of hand… I started to create small watches that represent the collection of Dr. Watch.
The last part of the drawing means giving the background color. In this case, I decided to put the whole in-house movement into space. It is propelled by the rotating crown on the bottom of the watch movement. When you look carefully, you will see that a part of the movement also has windows that give you a view into space.
When I presented this drawing to some of my close watch friends, they also called this one 'watchception'. It kind of makes sense: it's a watch, into a watch movement, looking at his watches.
See you at the next one!