A Factory Visit To Richard Mille
Somewhere last year, I was invited to come over to Richard Mille in Switzerland to visit their watch case factory and their HQ in Les Breuleux, Switzerland. With a small group of watch journalists, we arrived at the Richard Mille boutique in Geneva to have a look at all the (new) models they have. A great way to start the factory visit, as I have to admit that I wasn't familiar with most of their models or reference numbers. Although I witnessed their presentation of the Richard Mille collection in SIHH, the brand wasn't really on my radar. After this visit to Richard Mille in Les Breuleux, I have to say that they are definitely on my radar. Keep on reading.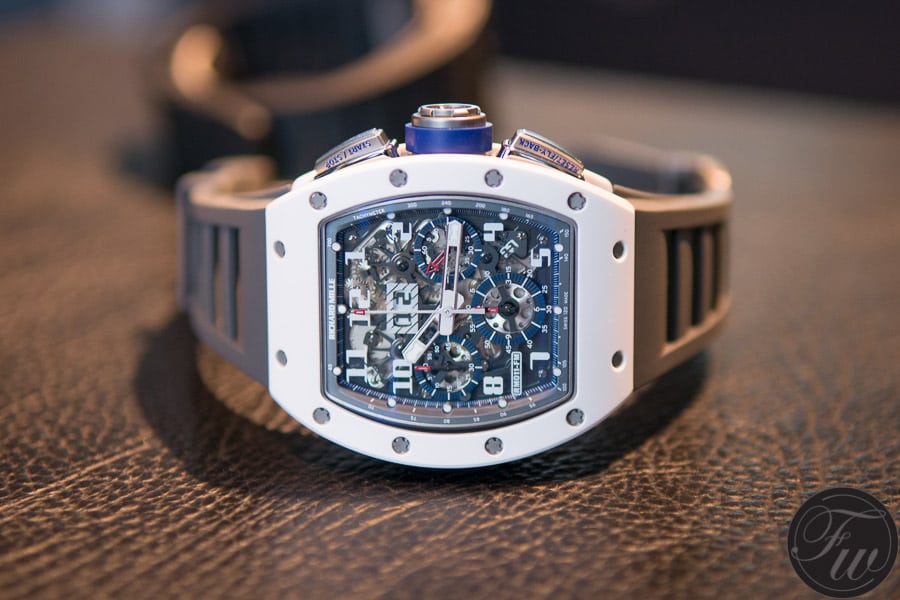 In the Geneva boutique, located in the Grand Hotel Kempinski, I tried on different models such as the RM011-FM Polo de Saint-Tropez as pictured above. It is the model that was immediately appealing to me to be honest, with its fresh white and blue color combination. Limited to 25 pieces only. Fitted with a fly-back chronograph movement, a sports watch pur sang.
Another variant of the RM011 is the limited edition Roberto Mancini, pictured below. A watch to honor the former soccer player – now manager – from Italy and friend of Richard Mille himself. In the past (and probably also in the present and future), Richard Mille dedicated and dedicates more of their timepieces to specific persons or ambassadors who have a special talent or are considered to be strong influencers. What about the Richard Mille RM059-01 dedicated to Yohan Blake, the Olympic athlete from Jamaica?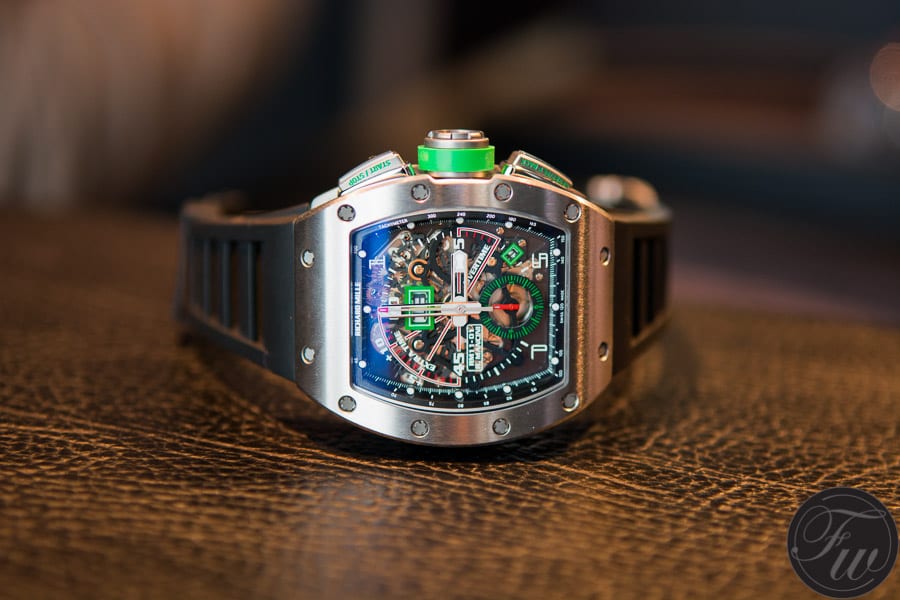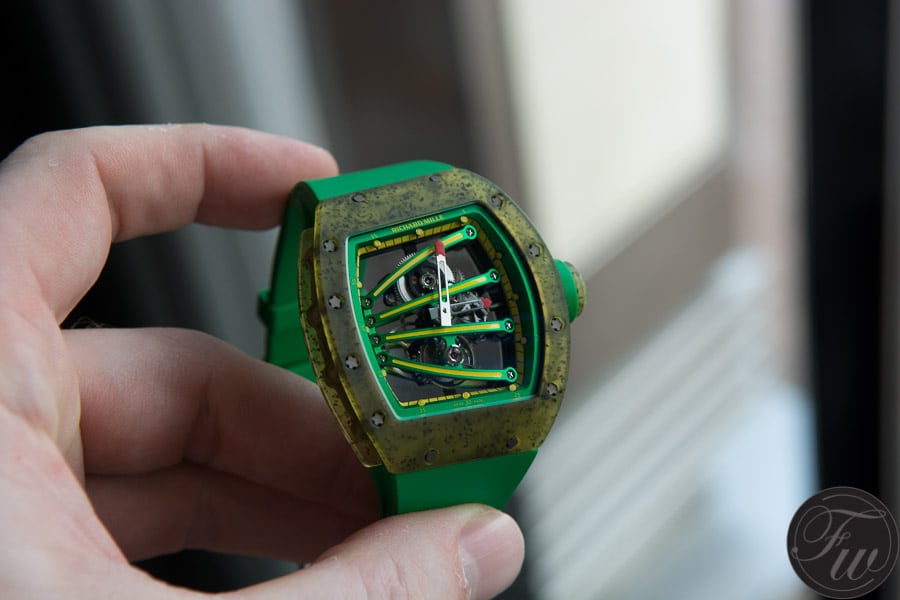 One of the things that you will immediately notice when holding these watches, is the incredible light-weight. You probably know about the RM027 and RM27-01 (the follow-up model) worn by tennis player Raphael Nadal. A watch with a weight of just 19 grams. To be honest, I have a hard time guessing these small weights most of the time. Holding the RM watches in my hands as pictured above, weighing more than 19 grams, I still can't imagine how light the RM27-01 must feel. This will change when visiting the case manufacturing company that produces the light-weight cases for Richard Mille.
This company, called the Pro Art Factory, is the production facility for Richard Mille. A modern building with a floor filled with high-tech equipment. These CNC machines are used for cutting and drilling the materials used by RM such as carbon fiber, titanium, composite materials et cetera. Both for the cases as certain movement parts.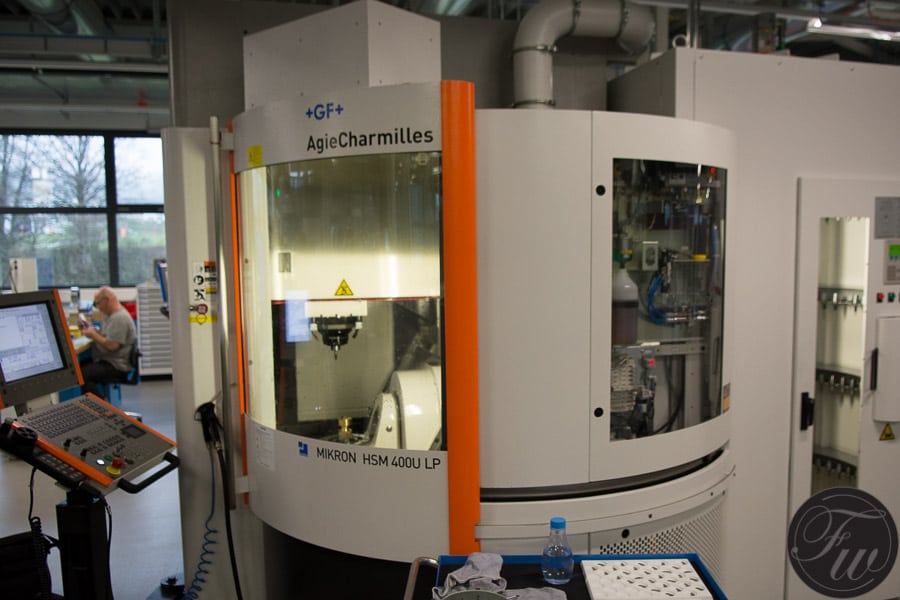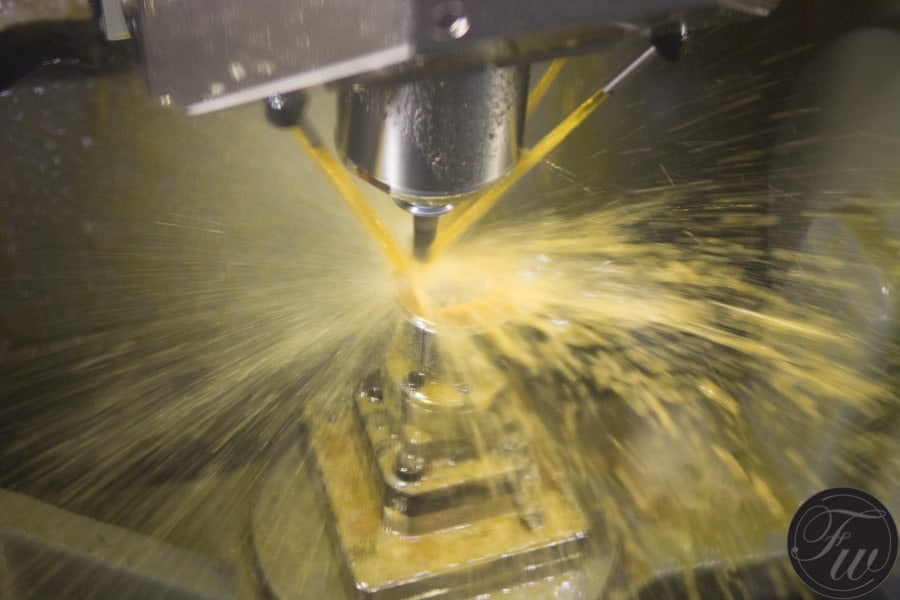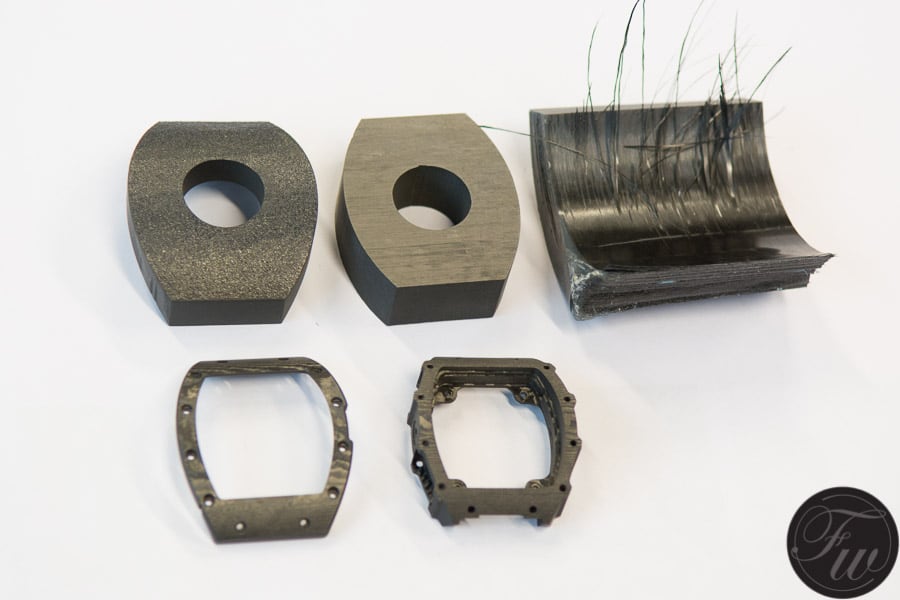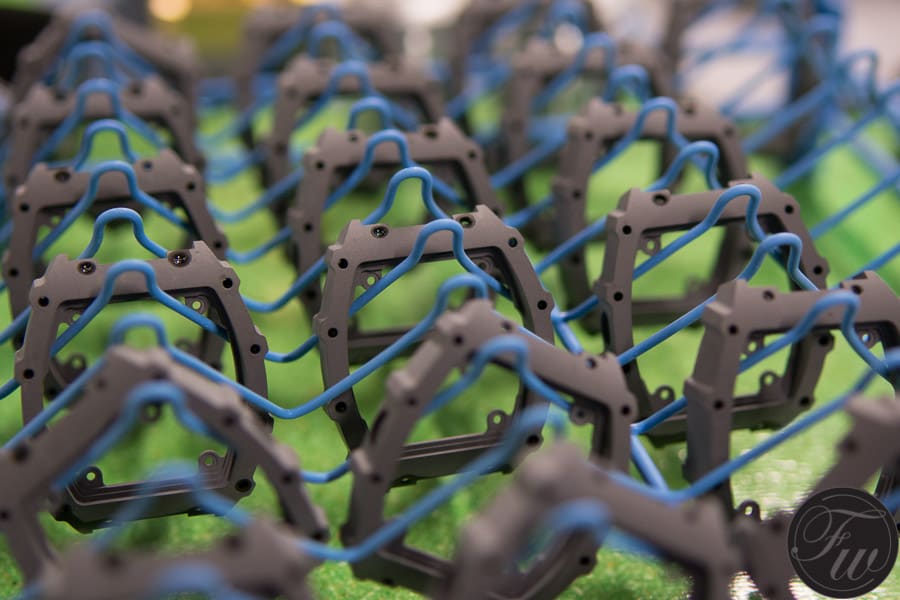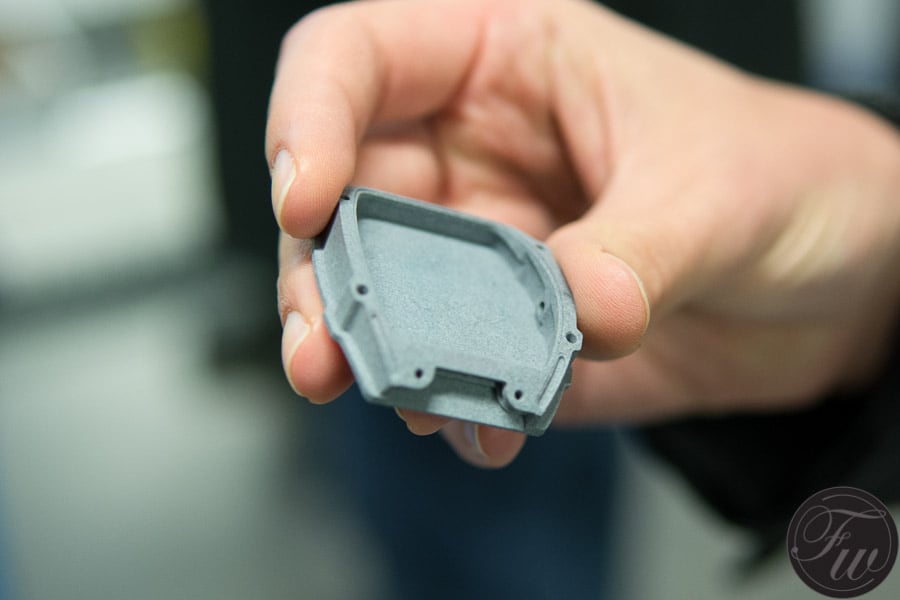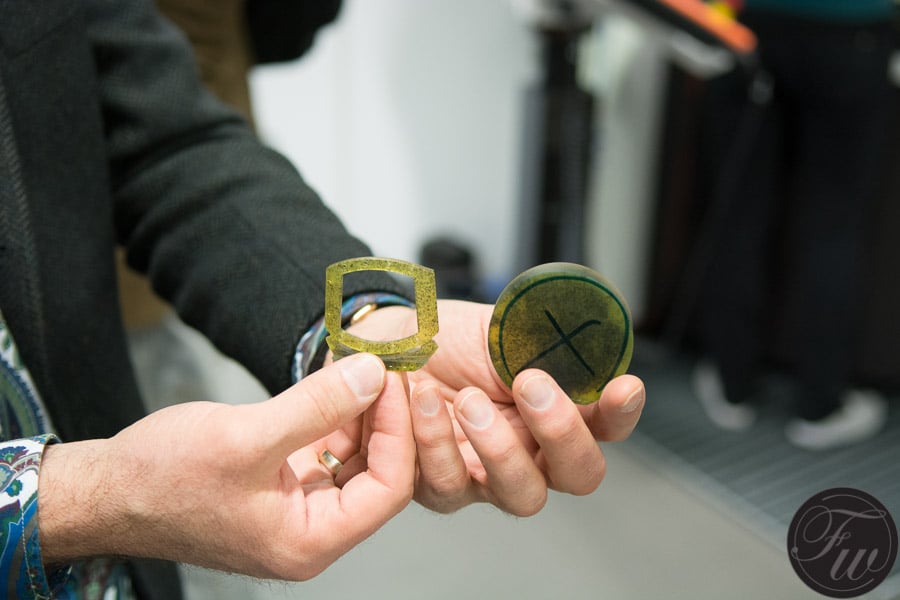 The use of modern equipment and solutions like CAD are heavily embedded in the production process of any watch brand out there. It's especially the assembly and quality control checks that need a pair of human eyes and hands.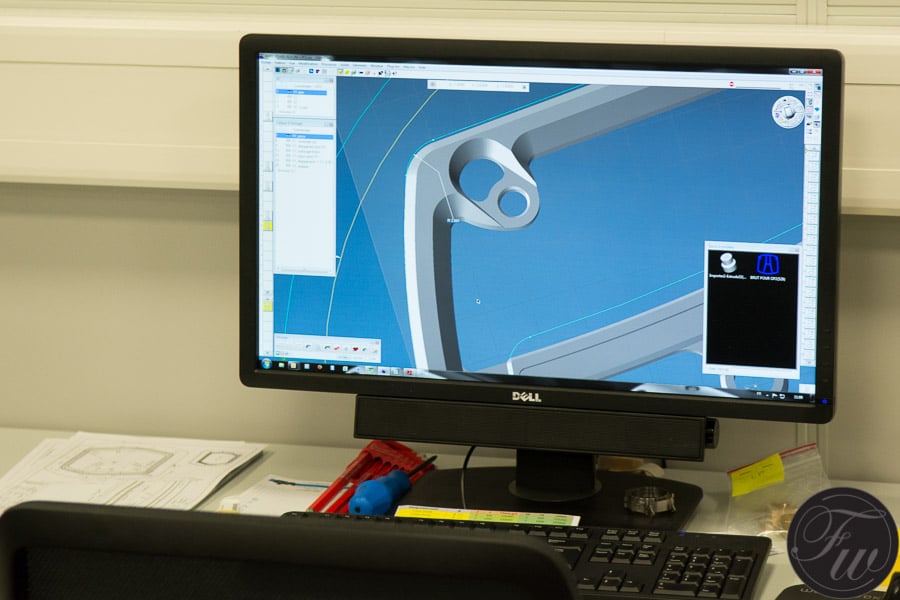 I also found some traces of traditional equipment in the machinery room.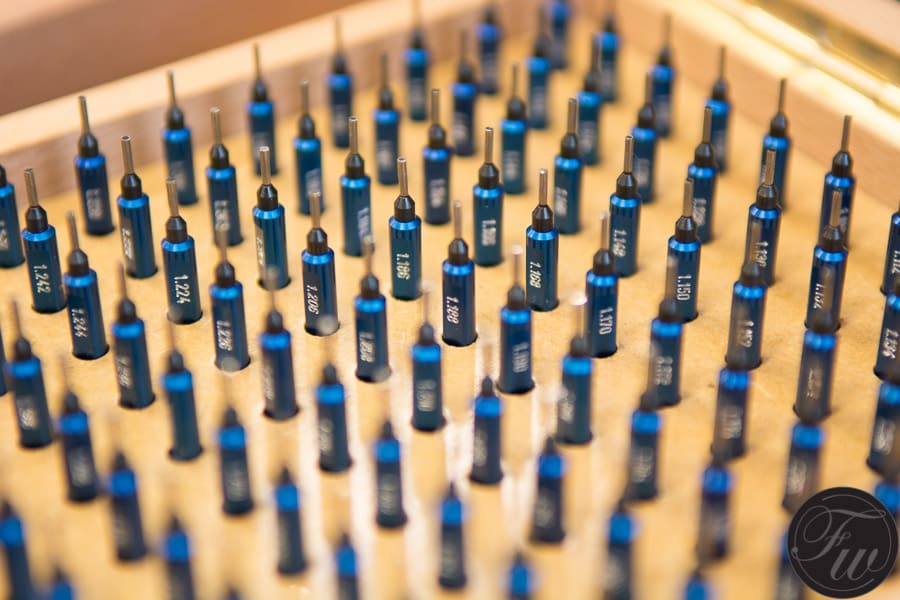 After our visit to the Pro Art case manufacturing facility we headed to the Richard Mille HQ again to see the watch making department. A large space where watch makers worked on the various calibers of Richard Mille. The fine people of Richard Mille also showed us some ready-to-ship pieces for clients. Most of the watches that are finished already have a client. That's running a successful business!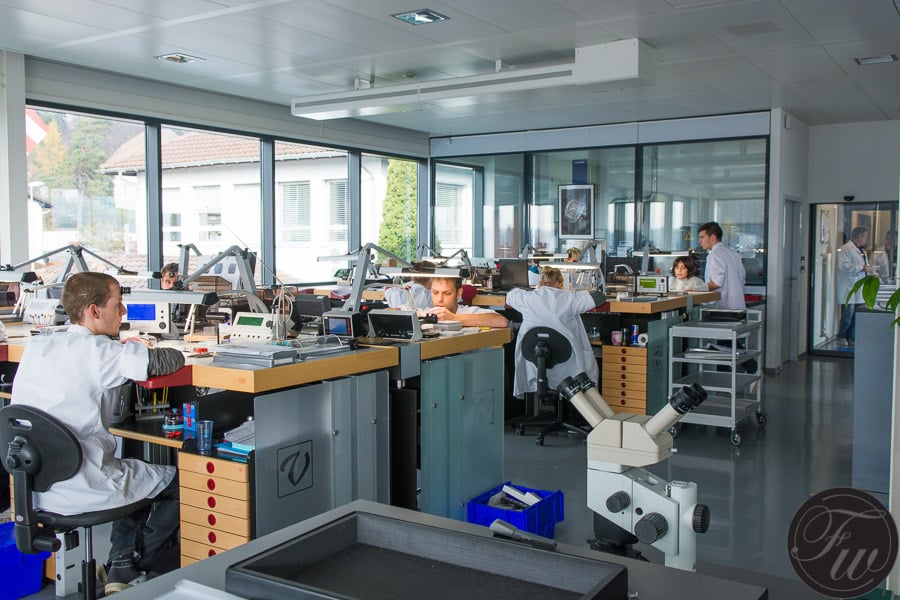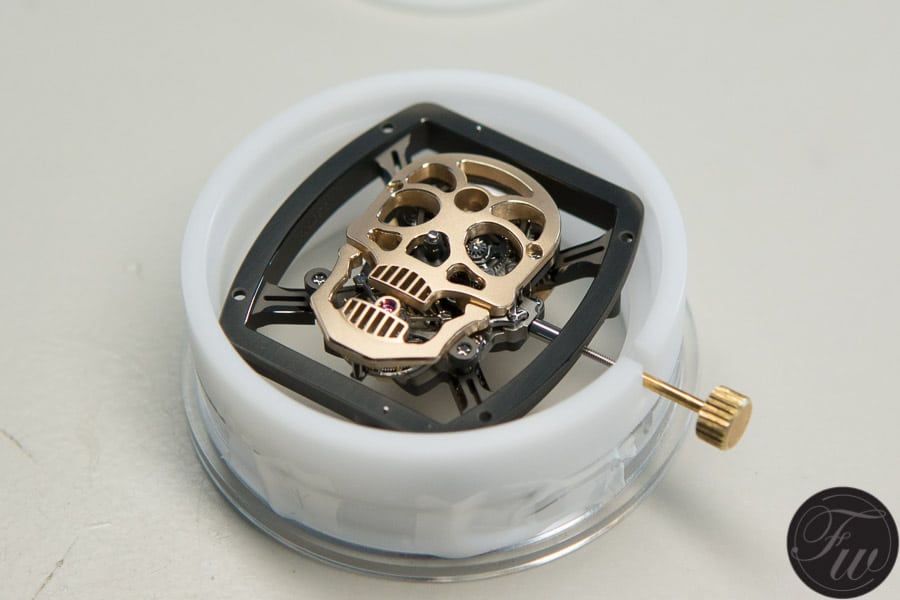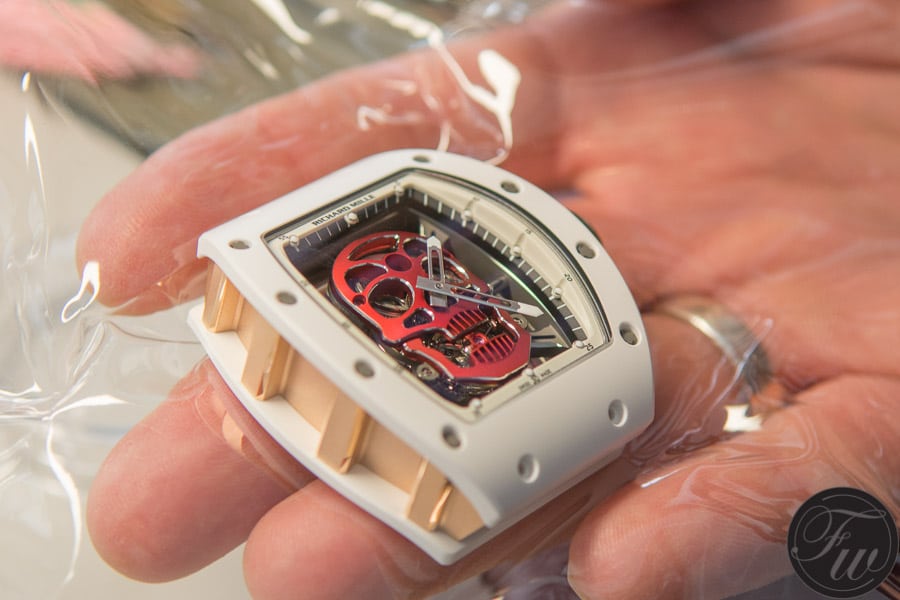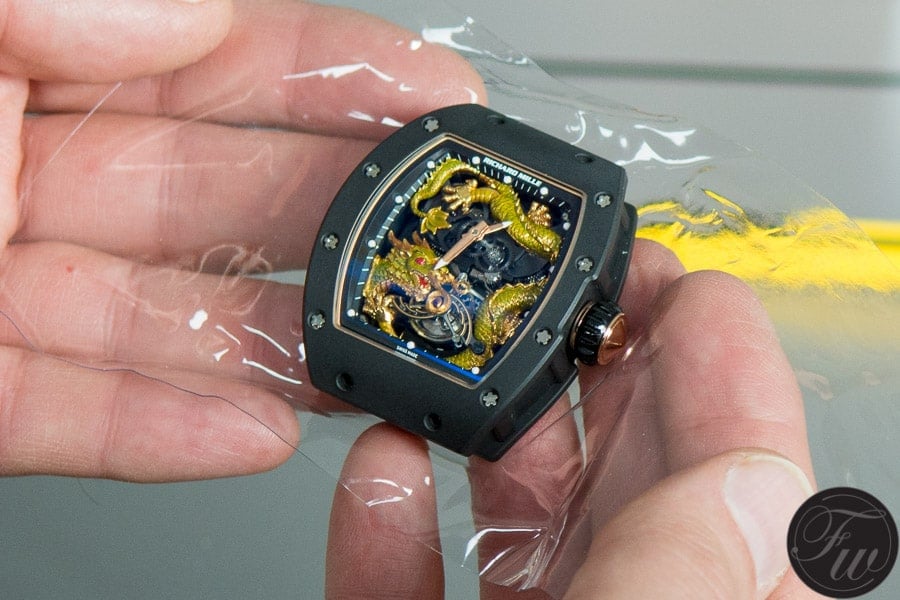 We also got to see the quality control room, where watches receive their final checks. Included is this machine below, that makes sure the watch is able to handle some absurd shocks.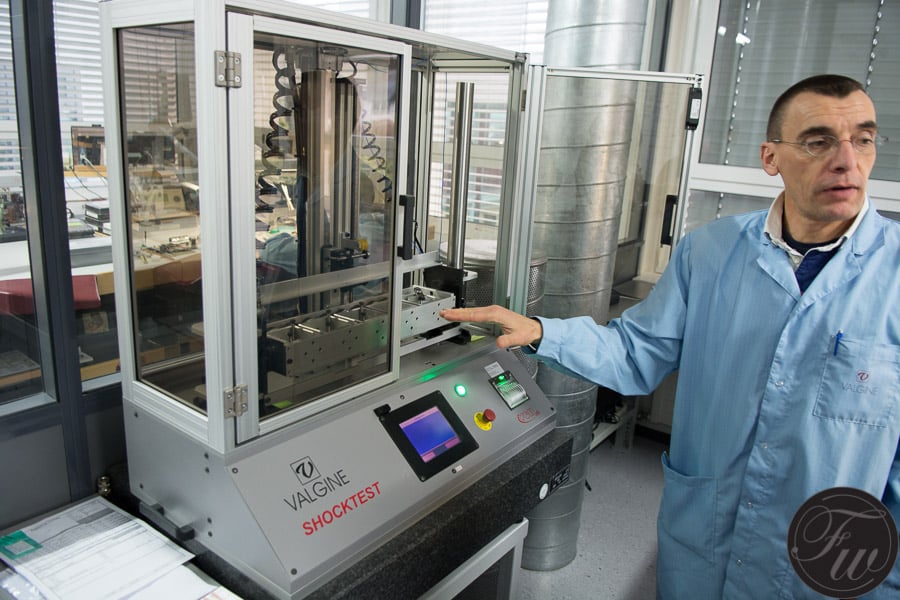 I was really surprised that so much is happening within the premises of Richard Mille. I was under the assumption that most thing would happen at the APRP factory but as it seems, Richard Mille is a very serious manufacture that is able to perform a lot of work themselves as well. I am looking forward to the new timepieces they will present at the SIHH in a couple of weeks. and make sure to keep you posted on them.
Below, a few more photos of the timepieces I get to see and try on my wrist.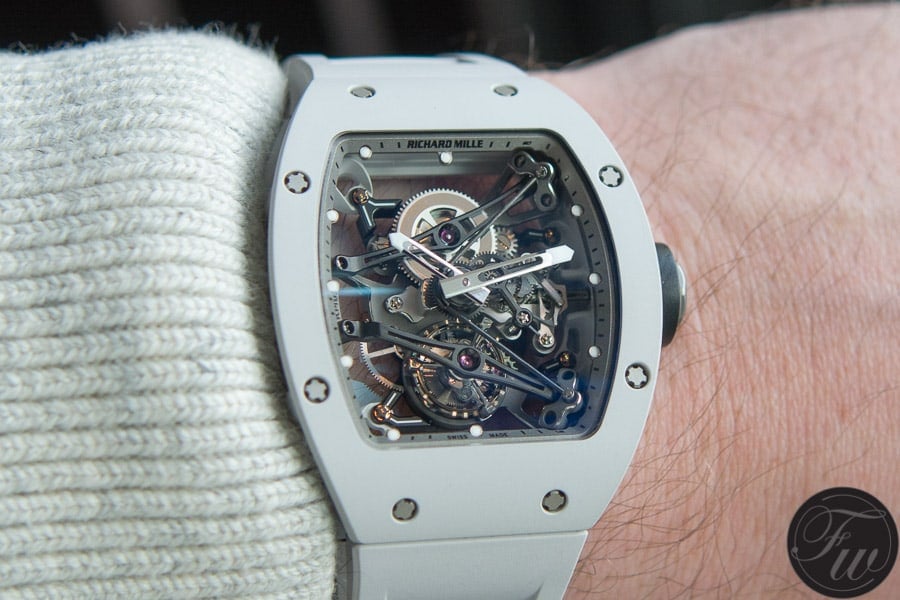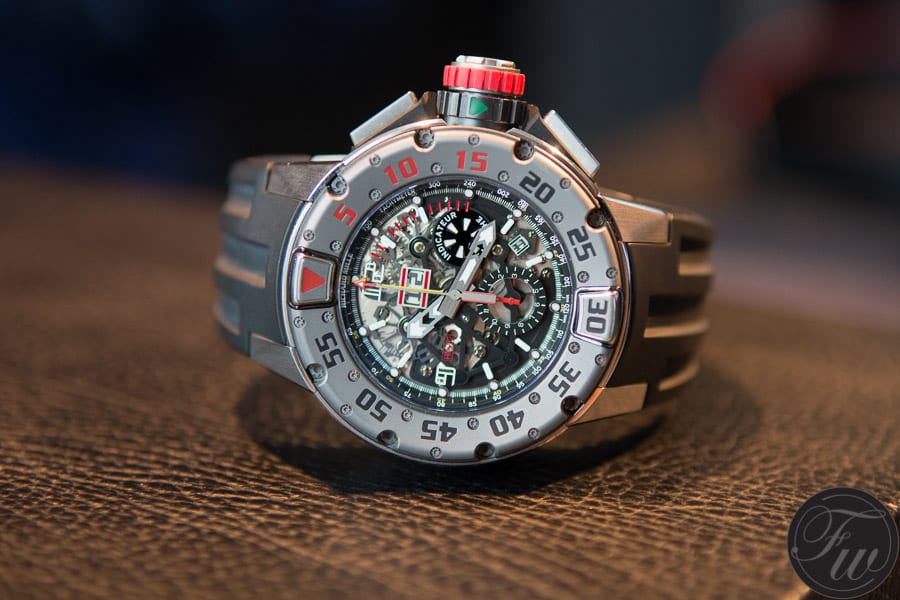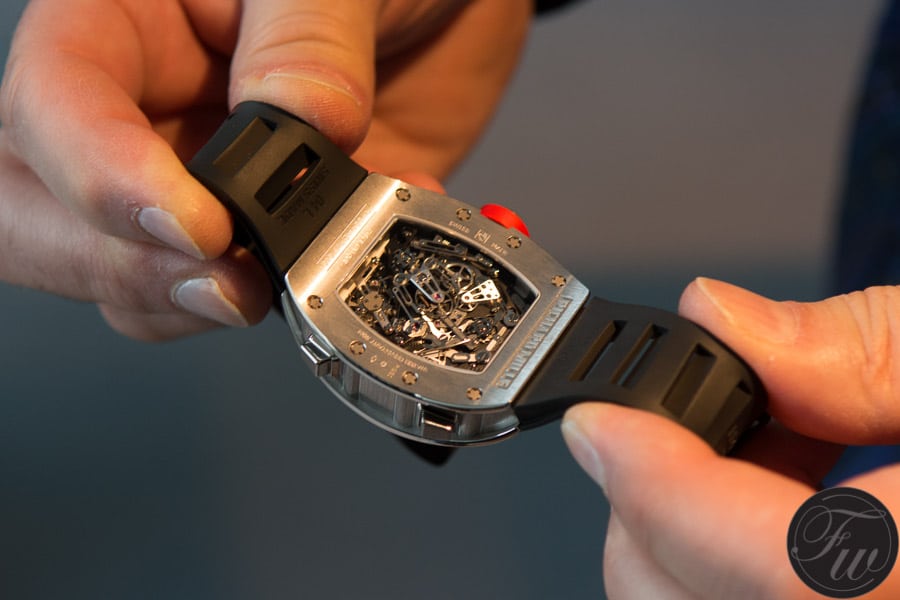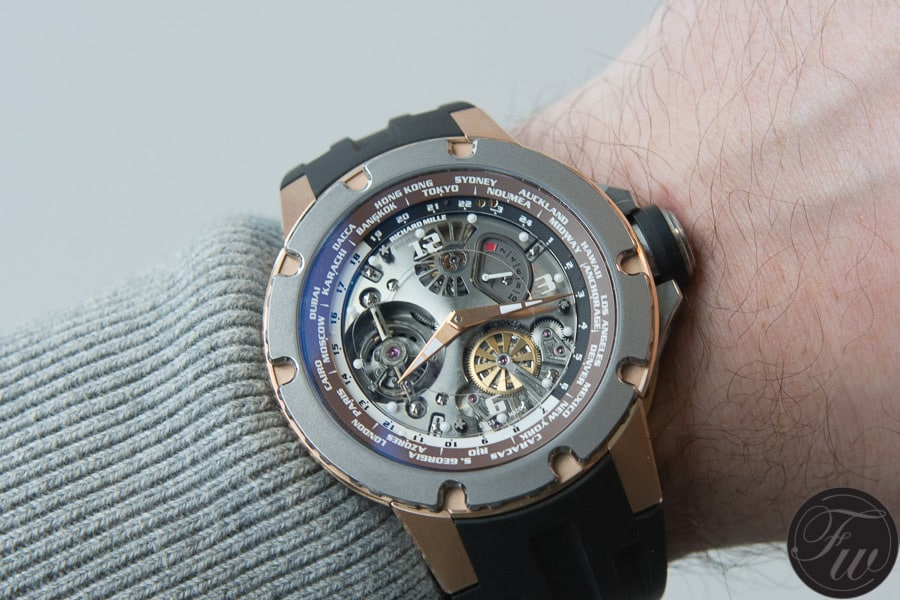 A big thanks to Richard Mille for the wonderful stay and guided tours.