Favre-Leuba Raider Bivouac 9000
The ultimate instrument for all altitudes
In 2017, the second oldest Swiss watch brand, Favre-Leuba, celebrates its 280th anniversary with a ground-breaking watch. The Raider Bivouac 9000 is the first mechanical wristwatch capable of measuring altitudes of up to an incredible 9000 meters above sea level. The 48mm, titanium case houses an aneroid barometer, that allows the watch to indicate the elevation at a given point by reacting to the changing air pressure surrounding it.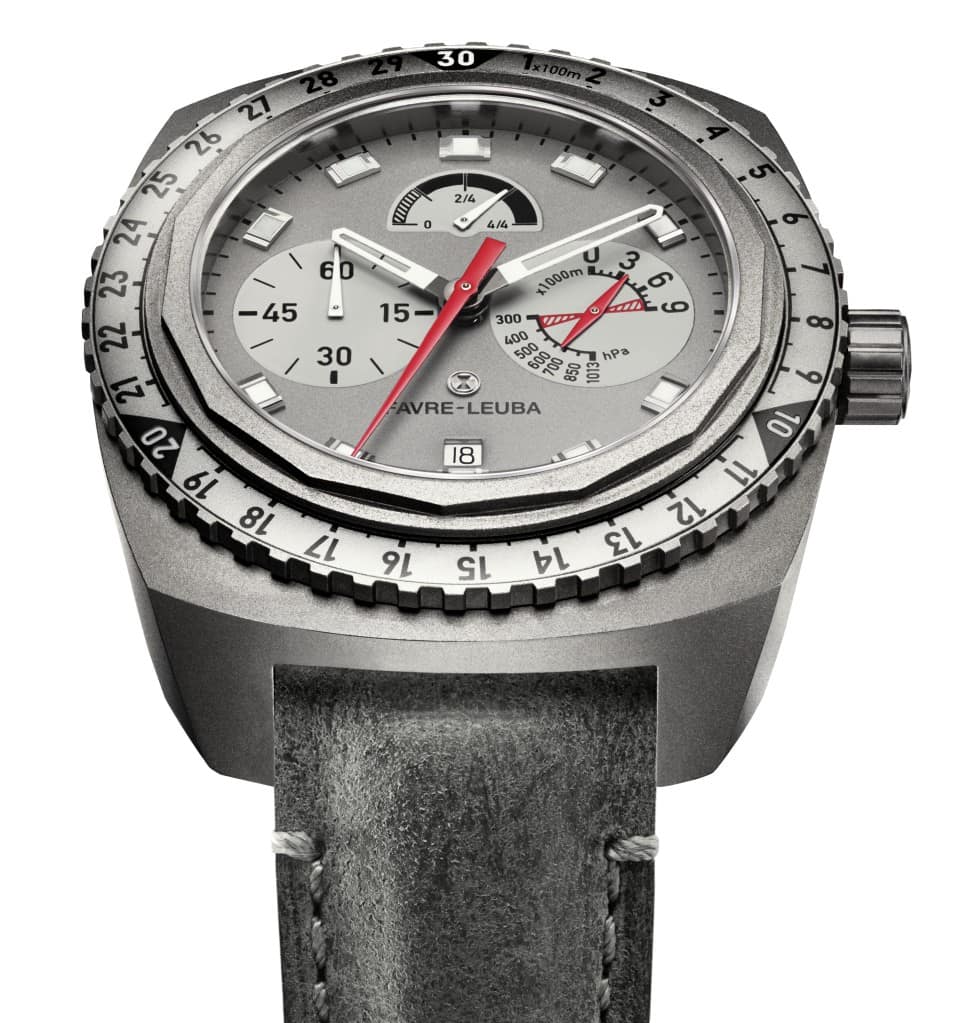 Drawing learning from its own past, when Favre-Leuba was renowned for pushing boundaries and challenging frontiers, the brand continues the vision of its forefathers with the new model while paying homage to the namesake from 1962. The iconic watch which is today a collector's piece was worn by mountaineers, parachutists and adventurers and recognised for being the very first mechanical wristwatch, capable of measuring altitude of up to 3000m.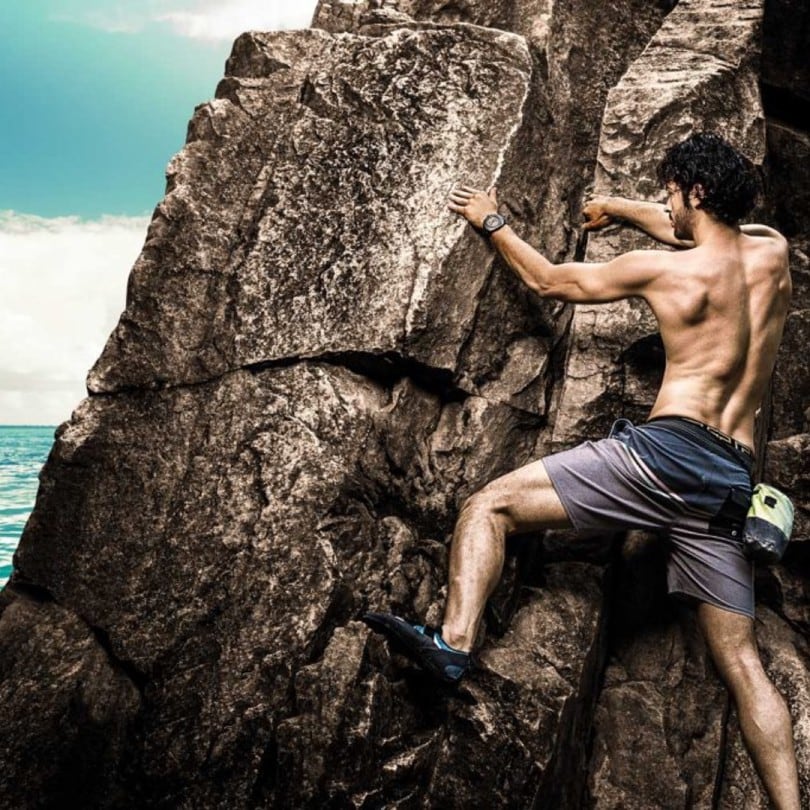 Inspired from its forefathers and using the same reliable technology, the engineers at Favre-Leuba have now made a tool capable of going 3 times higher. A difference in air pressure of just 0.7bar, which indicates a change in altitude of 9000m, can be measured precisely by the specially engineered capsule housed in the Bivouac 9000. The central red altimeter hand indicates altitude gain in 50m steps and goes up to 3000m in one rotation and upon completing 3 such rotations, the subdial at 3H indicates the climb up to 9000m. On this same subdial can also be observed the air pressure change. With this feature, not only does the user know of the height above sea level one is on, but also of the impending change in weather. An increase in the air pressure known to result in improved weather can be observed when the central red hand turns anti-clock wise while the colder air results in lower air pressure area and thereby the expanding capsule, is indicated by the hand turning clockwise.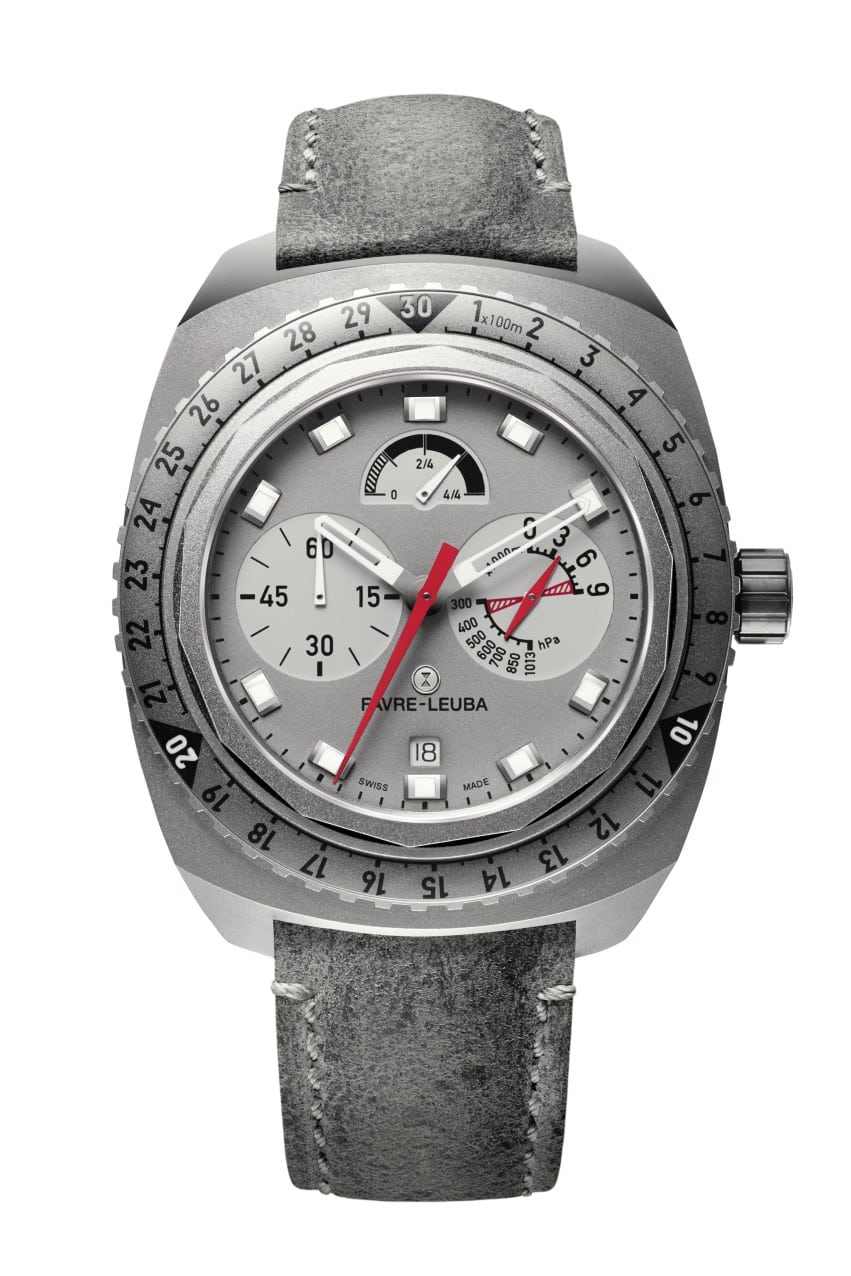 This reliable feature helps the explorer decide to head out into the great outdoors or take shelter. The precise calculation and design of the fine membrane allows the watch to also be water resistant up to 30m.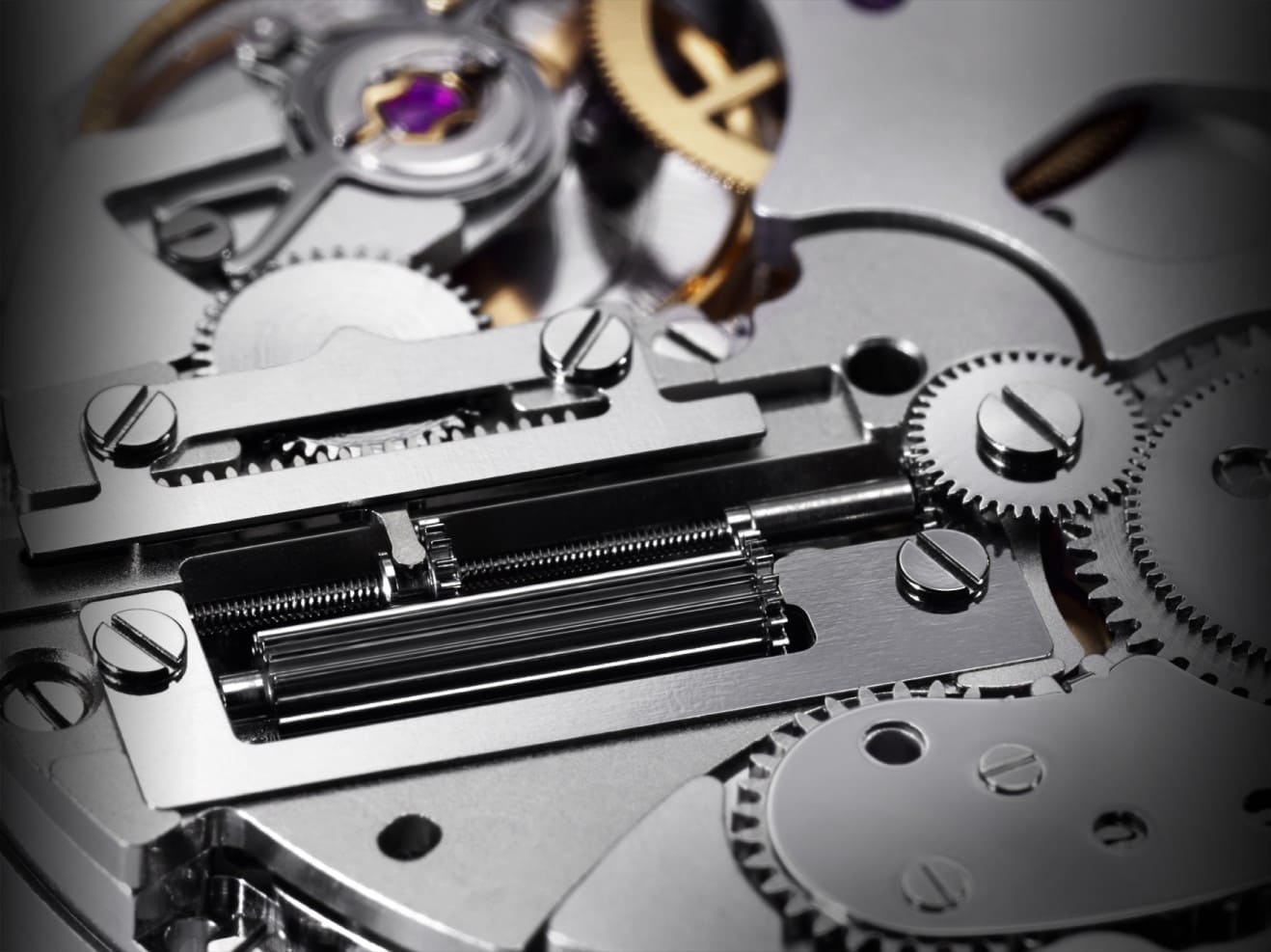 Please visit the official website for more information.