Five Of The Best German Watch Manufacturers — Lange, Glashütte Original, Junghans, And More…
Which one's your favorite?
I like the quiet contenders. On school sports day, they're the ones that lag behind at a snail's pace, reserving their energy before pulling a last-minute trick out of the bag and surging past everyone like a little Duracell Bunny. If they're particularly cunning, they'll throw a curveball and trip an opponent up, ever-so-sneakily before the finish line. I'm also quietly competitive. I like to gather all my facts. Observe other people. Study their strategies before conceiving and executing a nefarious master plan…
Is that what smaller watchmakers do, do you think? They may not stand directly under the limelight or indeed, have the financial backing or the marketing they need to steal another's. Or maybe they don't want to? Maybe quiet confidence is their intended strategy all along?
You could sink a few beers with a fellow watch nerd and talk about Swiss watchmakers until the cows come home. But what about those quiet ones at the back? And when I say "at the back" I don't mean to suggest that's where they belong. Far from it, in fact. I mean those in need of a firm hand to pull them off their seats on the back row and whisper a few words of encouragement to come and stand on stage for a second. I'm talking German watch manufacturers. Which ones are the best? I've found five to talk about today. I could find more, but I want to talk about these because they're some of my favorite brands and I want to know if you feel the same.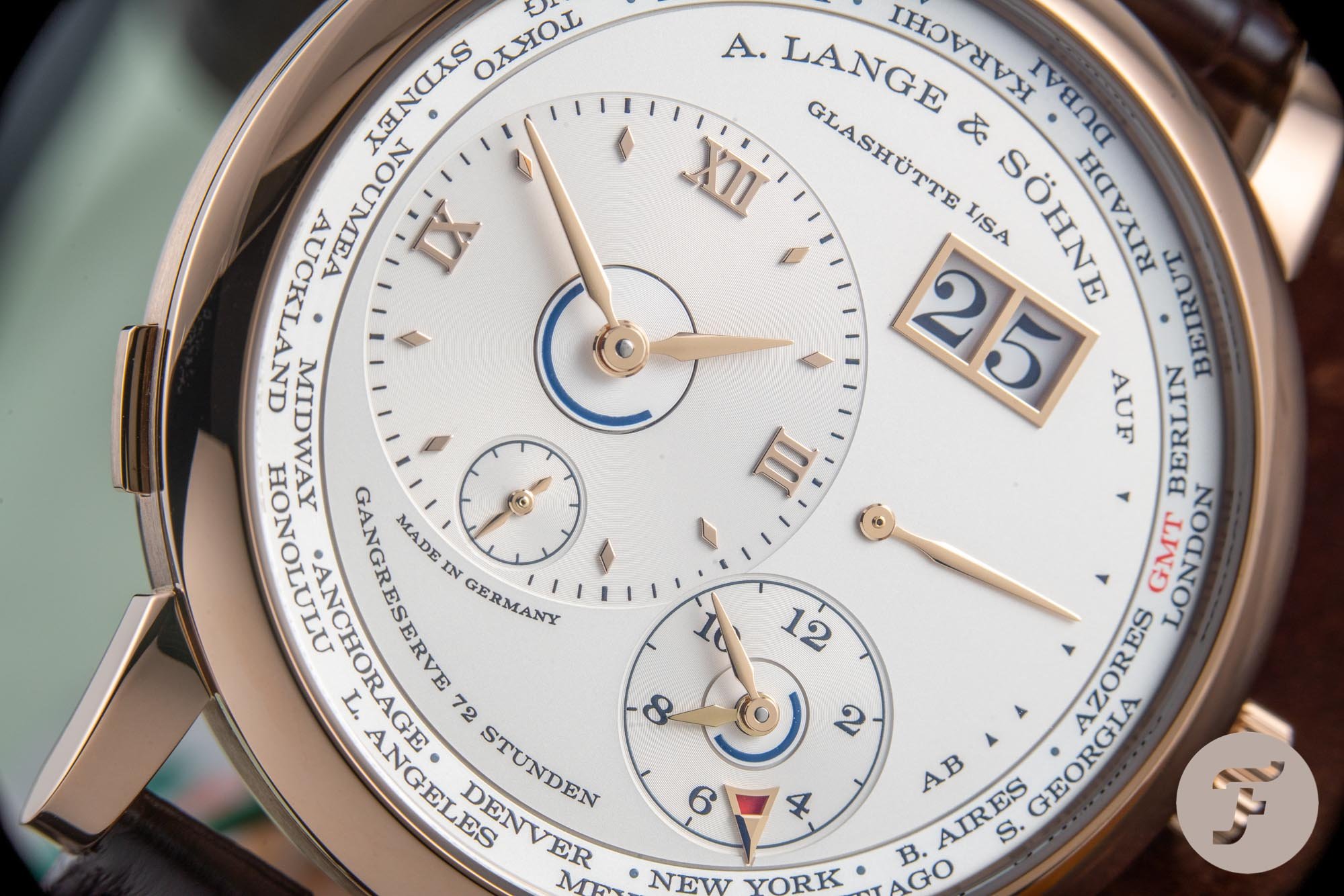 The chicken or the egg?
Picture this for a second. Huguenot refugees during the 16th and 17th centuries were desperately escaping persecution in France. They brought with them very few skills to get by in Switzerland, but watchmaking was one. Also thrown into the mix during this same time were the opinions of religious reformer, John Calvin. He was a controversial chap. Shockingly, he once declared, "Thou shalt not wear jewelry anymore!" Charming! So now, faced with financial ruin, citizens needed to turn their hand to something lucrative, and quick.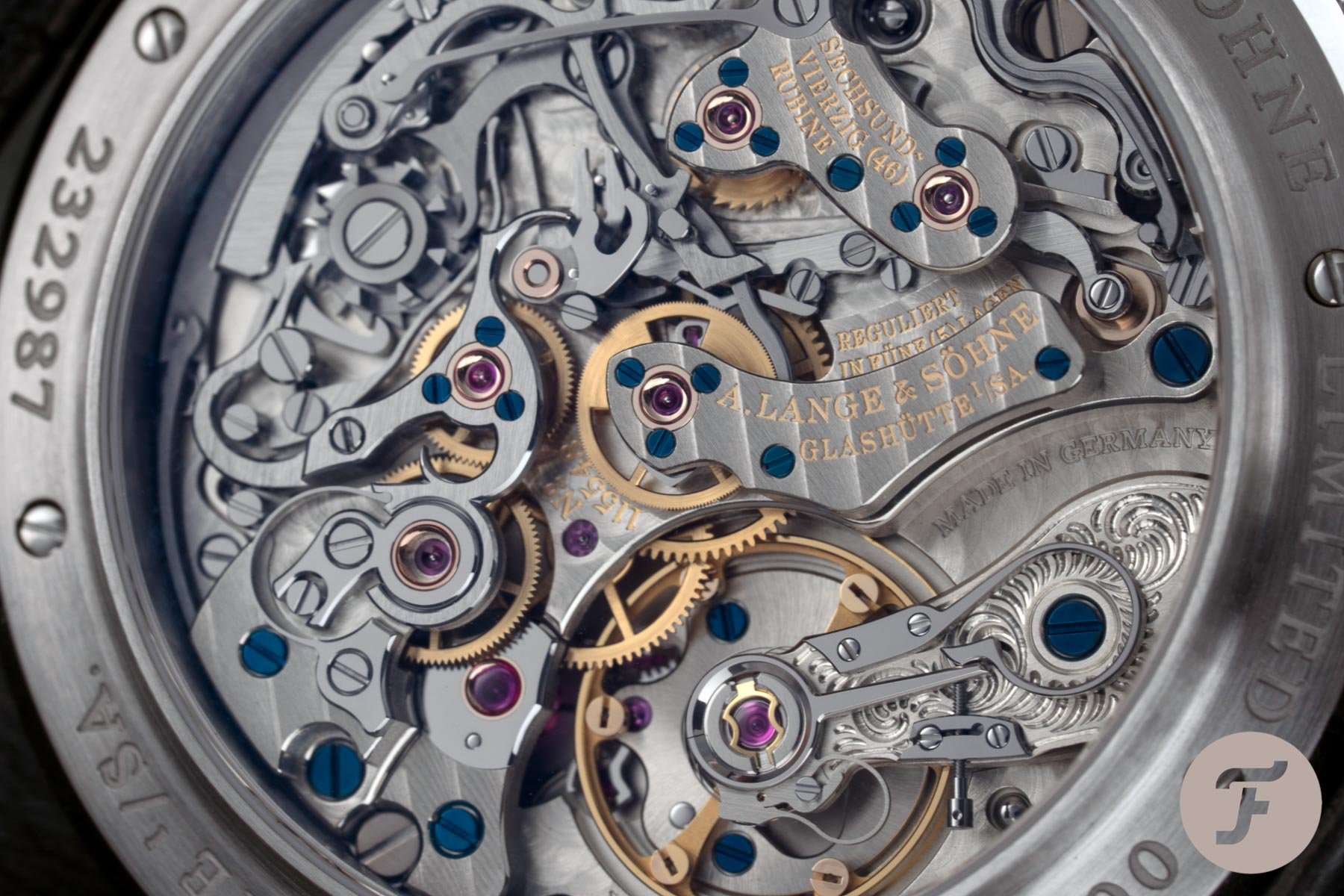 Watches were still permitted and so both native and non-native artisans began forging a reputation for themselves in Geneva, crafting quality desirable timekeeping instruments. Pretty soon, Switzerland, a land peppered by meandering lakes and imposing snow-capped mountains, soon became a backdrop of inspiration for many a revered watchmaker. A stroll down Rue du Rhone today will unravel a treasure trove of delights. Boutique after boutique of pioneering masters of their art. A field of expertise that is home to many different skill sets, some of them, no doubt, derivatives of Germany.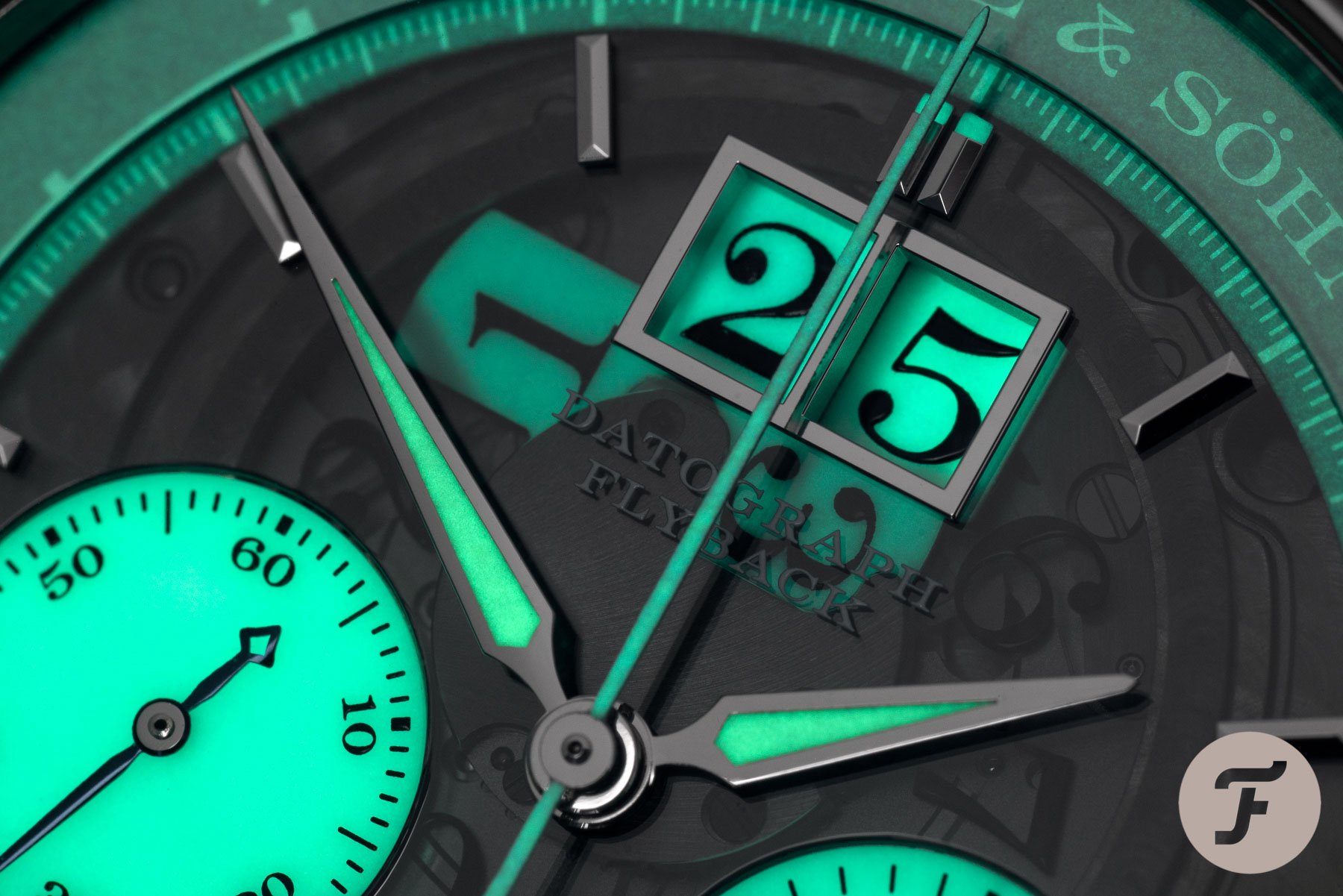 Watch manufacture in Germany was unearthed much earlier than you might think. As far back as 1767, in fact. German inventor, Peter Henlein is credited as the first to have developed the pocket watch. Several watchmaking schools were set up during the 18th Century in the town of Pforzheim (a city that Stowa would later call home), forming a gateway to an abundance of jobs and a boom in trade.
The scrupulous industry would continue to flourish, providing fertile grounds for Germany's affinity to precision and accuracy. Since Ferdinand Adolph Lange founded his company in Glashutte, watchmaking has been engrained into Germany's heritage. Despite having been brought to its knees during WWII, Germany has been committed to rebuilding its watchmaking empire ever since. Now, in 2021, Glashütte, its nerve center, is stronger than ever because of manufacturers like these…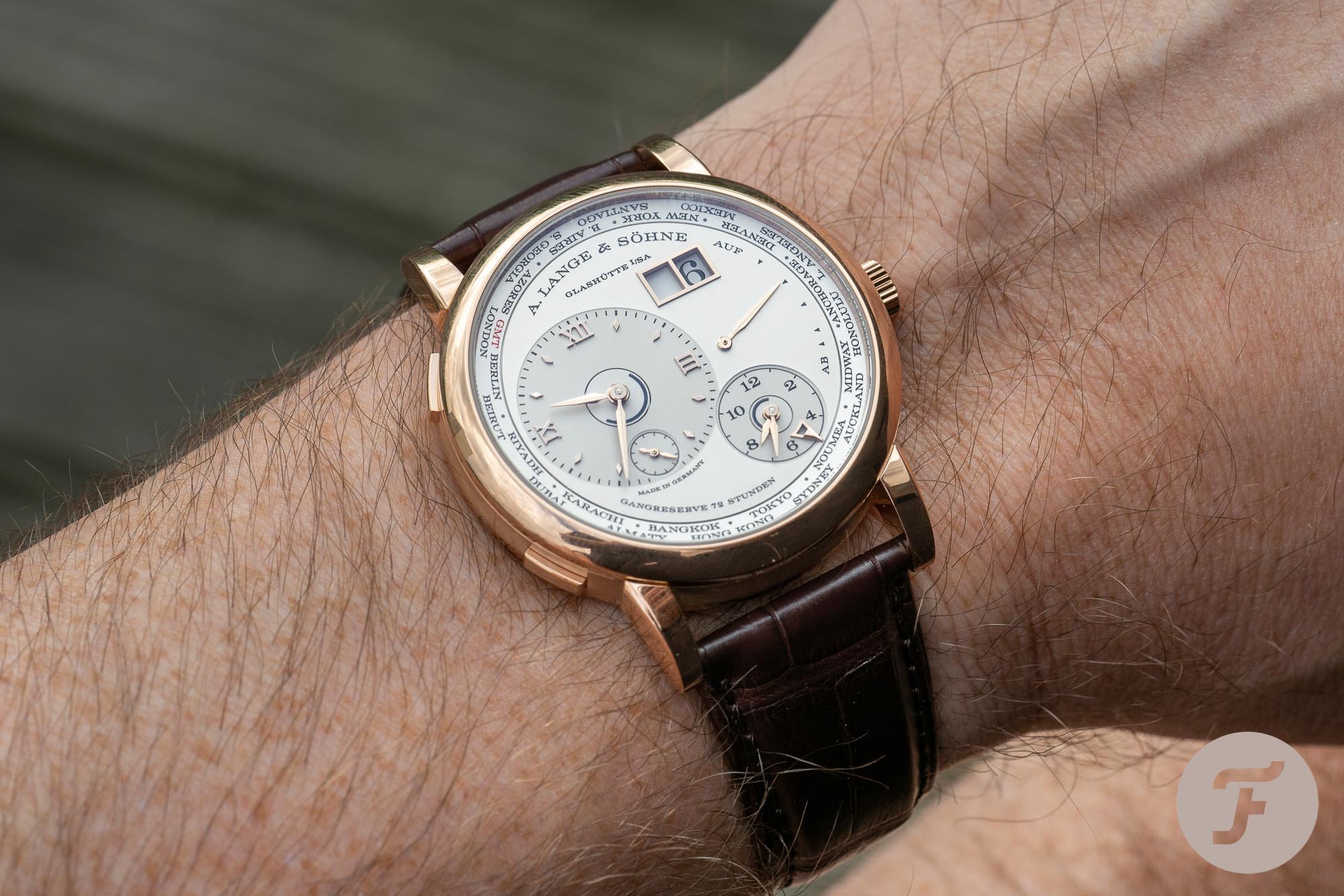 A. Lange & Sohne
Without Walter Lange resuscitating A. Lange & Sohne in the early 1990s, Glashütte, the hub of German watchmaking, could have been a very different place today. With the help of IWC president, Günther Blümlein, A. Lange & Sohne was helped back onto its feet after its main production building was bombed in 1945. You could say the spirit of the business lay dormant, metaphorically trapped behind the Berlin Wall until that was brought down in 1989.
Walter intended the revitalization of the company to be familiar with its roots. To distill the essence of traditional watchmaking and honor his great grandfather's legacy — both of which he did. The chapters of the company's story are still being written in the heart of Glashutte, having returned to its former (and now restored) building.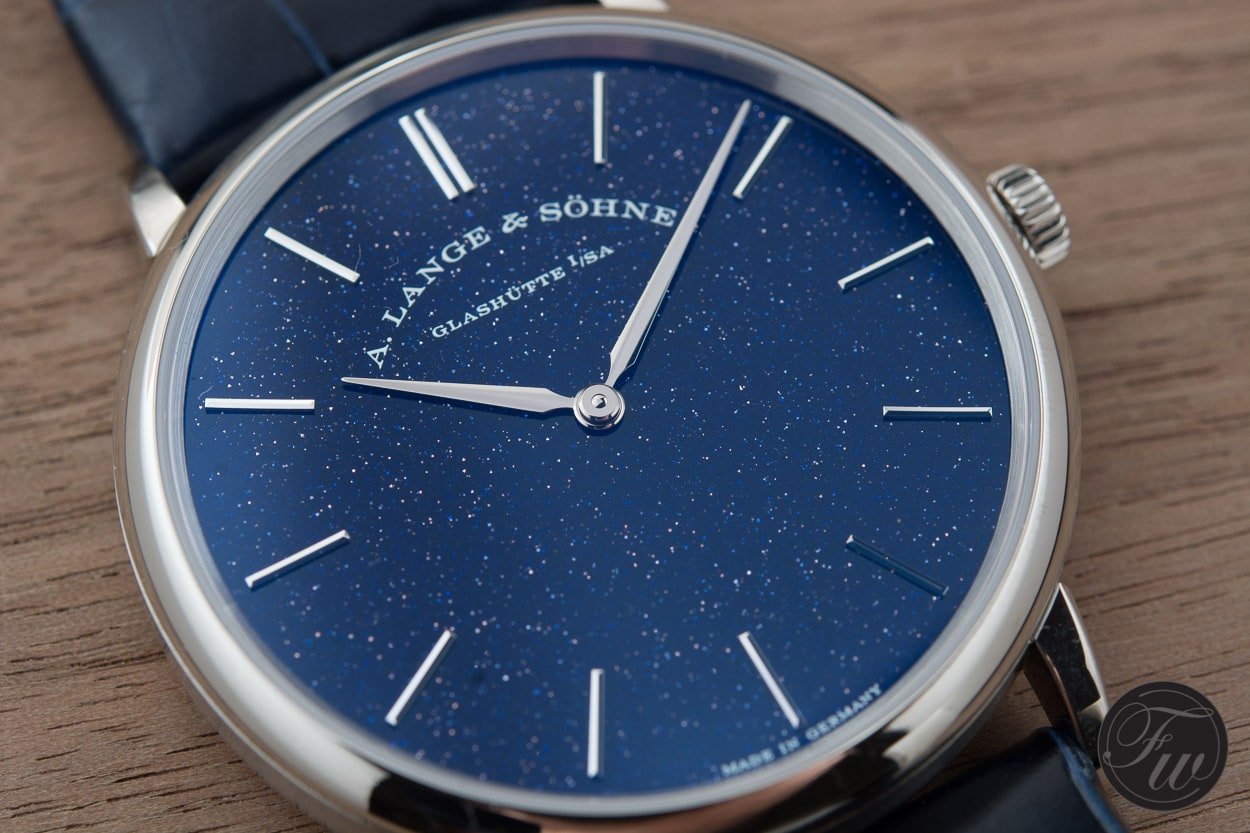 Today, A. Lange & Sohne is part of the Richemont Group and has filed many a patent, including its signature outsize date in 1992. Its first boutique was opened in 2007 in Dresden, and the company has since given birth to several rare complications. You could be forgiven for thinking that the collections belonging to A. Lange & Sohne's catalog have changed very little over the years, and you wouldn't be entirely wrong. That is, after all, what makes the German manufacturer so well-loved amongst enthusiasts – that confidence to stick to what works. The changes are subtle yet meaningful at the same time.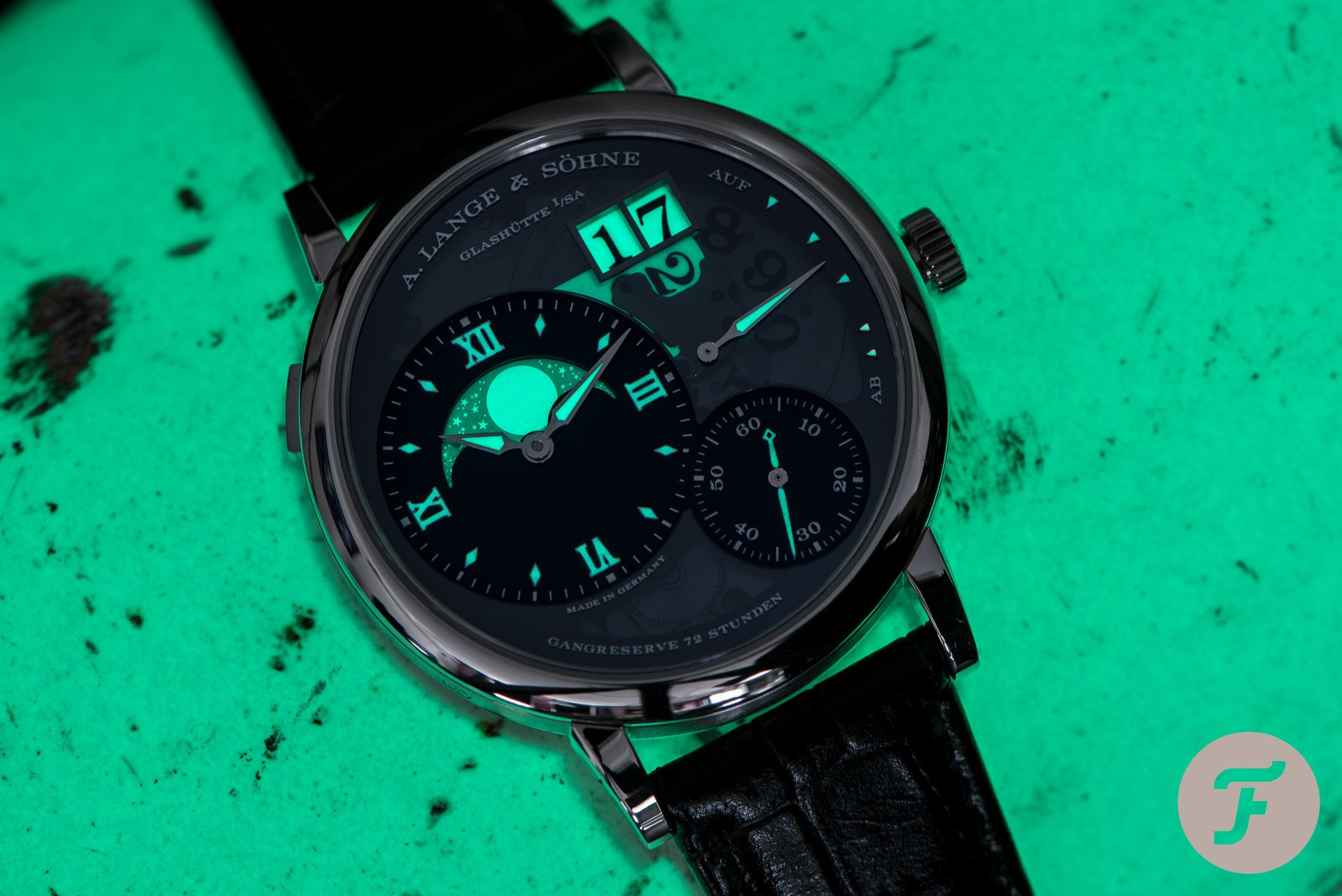 Over 66 calibers and counting…
Of course, when A. Lange & Sohne is described as one of Saxony's finest horological masters, there is very little (if any) evidence to argue otherwise. Among many of its revelations, the German watchmaker produced an absolute corker in 2013: the Grand Complication took a "grand" total of seven years to perfect and comprised hundreds of parts, offering a minute repeater, petite sonnerie, rattrapante, flying seconds, and a perpetual calendar. What enables A. Lange & Sohne to secure a top-tier position in the industry is the fact that its 60 plus calibers are all twice assembled. Some of its most renowned timepieces include the LANGE 1 and the ZEITWERK watch with its precise jumping numerals display.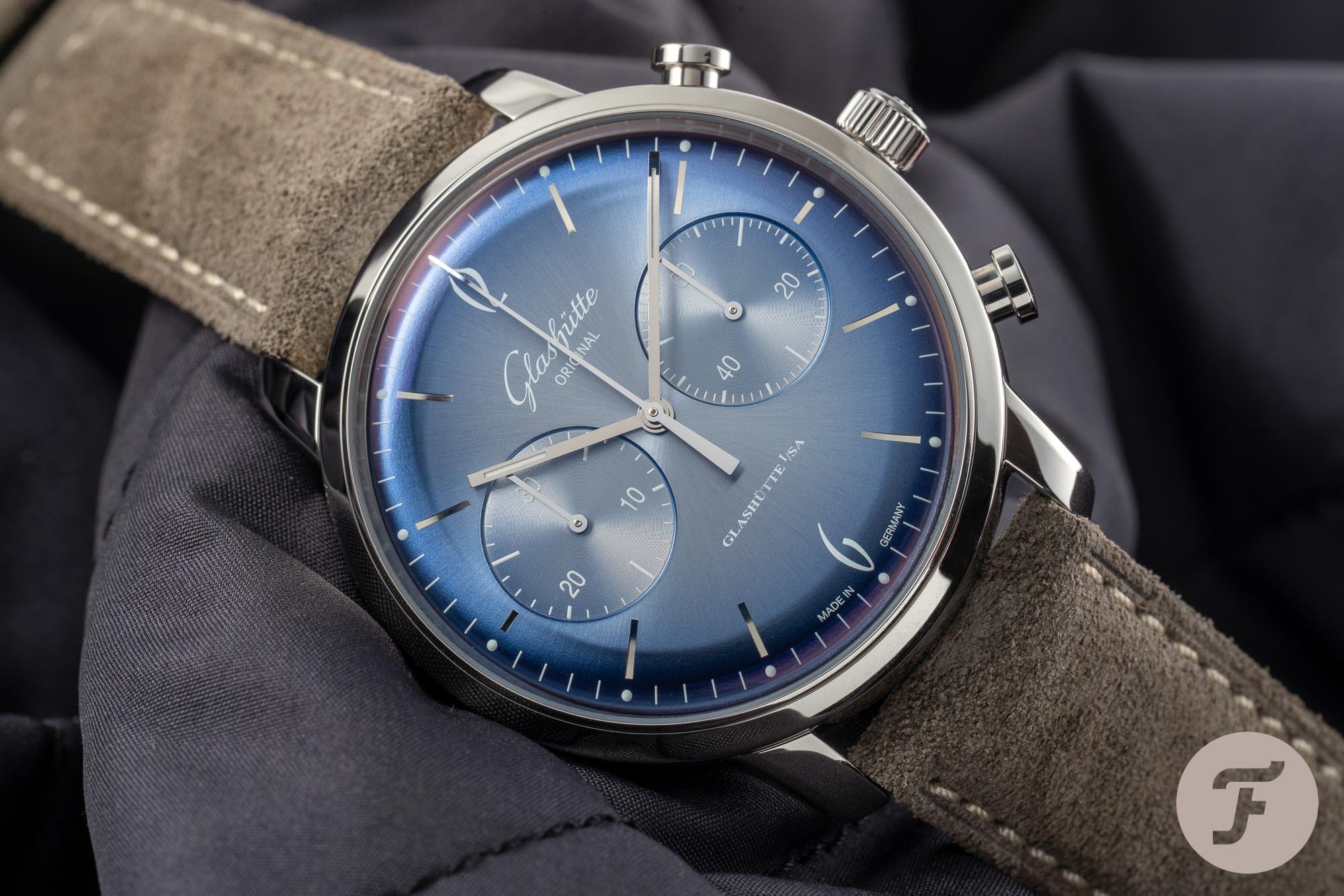 Glashutte Original
In the mid-1800s, Glashutte residents formed a team of apprentice watchmakers. One company to materialize from this set-up was Glashutte Original, which began establishing itself as a successful watchmaker during this time. Following the war and the formation of East Germany (the German Democratic Republic), a satellite state of the Soviet Union, all companies in Glashütte (including Glashütte Original and, would you believe, A. Lange & Söhne) were brought together under one banner, bringing watch production in the area in line with the ideals of the newly-founded country's communist overseers.
In 1989, the Berlin Wall fell and the process of German reunification began. This unified company (or Volkseigener Betrieb (VEB), if you prefer) morphed into the modern iteration of Glashütte Original, returning to private ownership once more. After four decades of obedient mediocrity, once of Glashütte's oldest brands was back and ready to mix things up.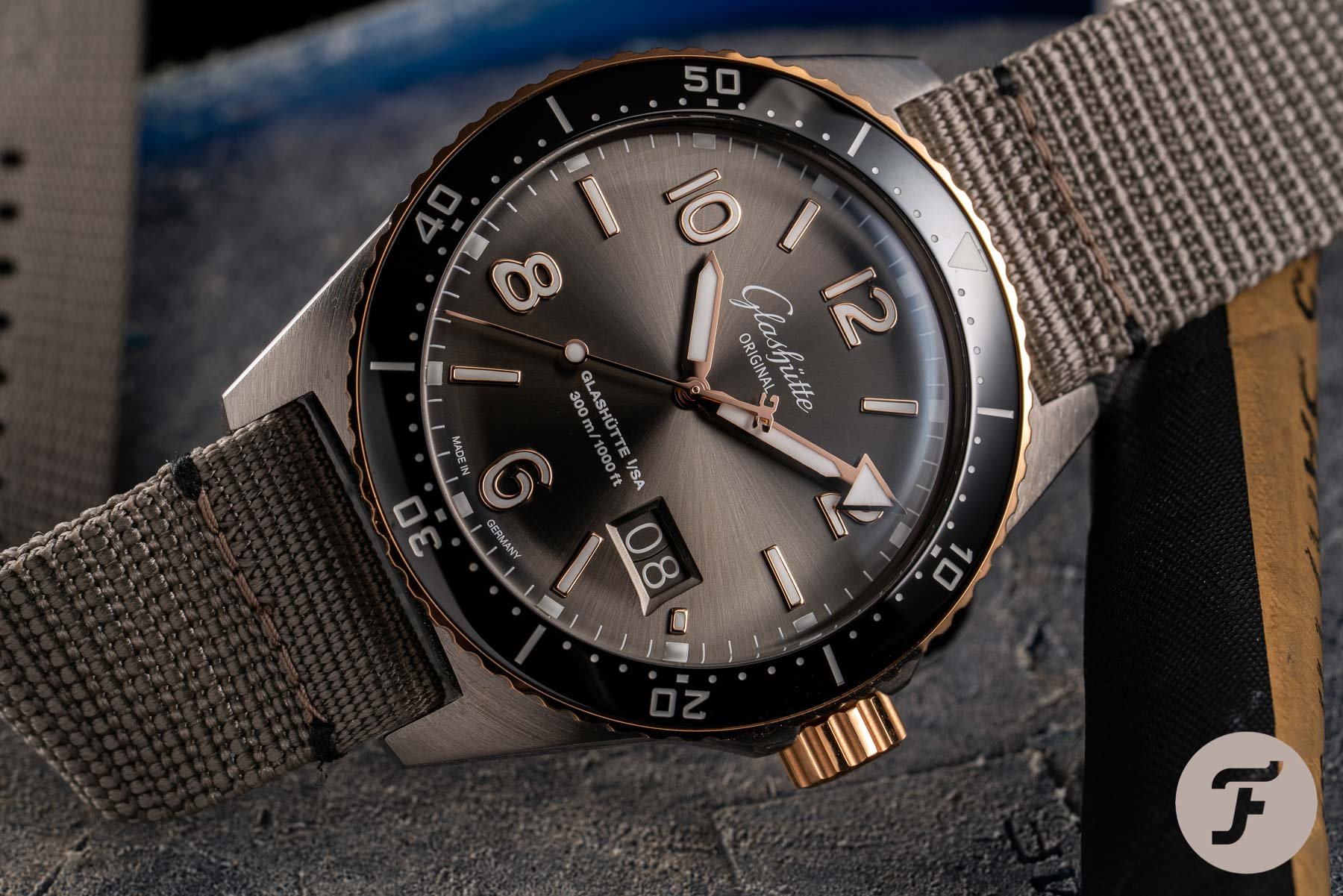 Today, Glashutte Original is a multifaceted watchmaker, to say the least. It is a company applauded for its robust sports watches, vintage-inspired dive watches, elegant dress watches, and asymmetrical dials. To add to this, the company also runs its own watchmaking school. The Alfred Helwig School of Watchmaking is a nucleus of aspiring watchmakers. Used as a portal of information and know-how, the secrets of the trade are handed down to the next generation of horological apprentices. Residing deep in the heart of Saxony, this state-of-the-art facility now stands where the German Watchmaking School of Glashutte once stood, ensuring time-honored techniques are kept alive.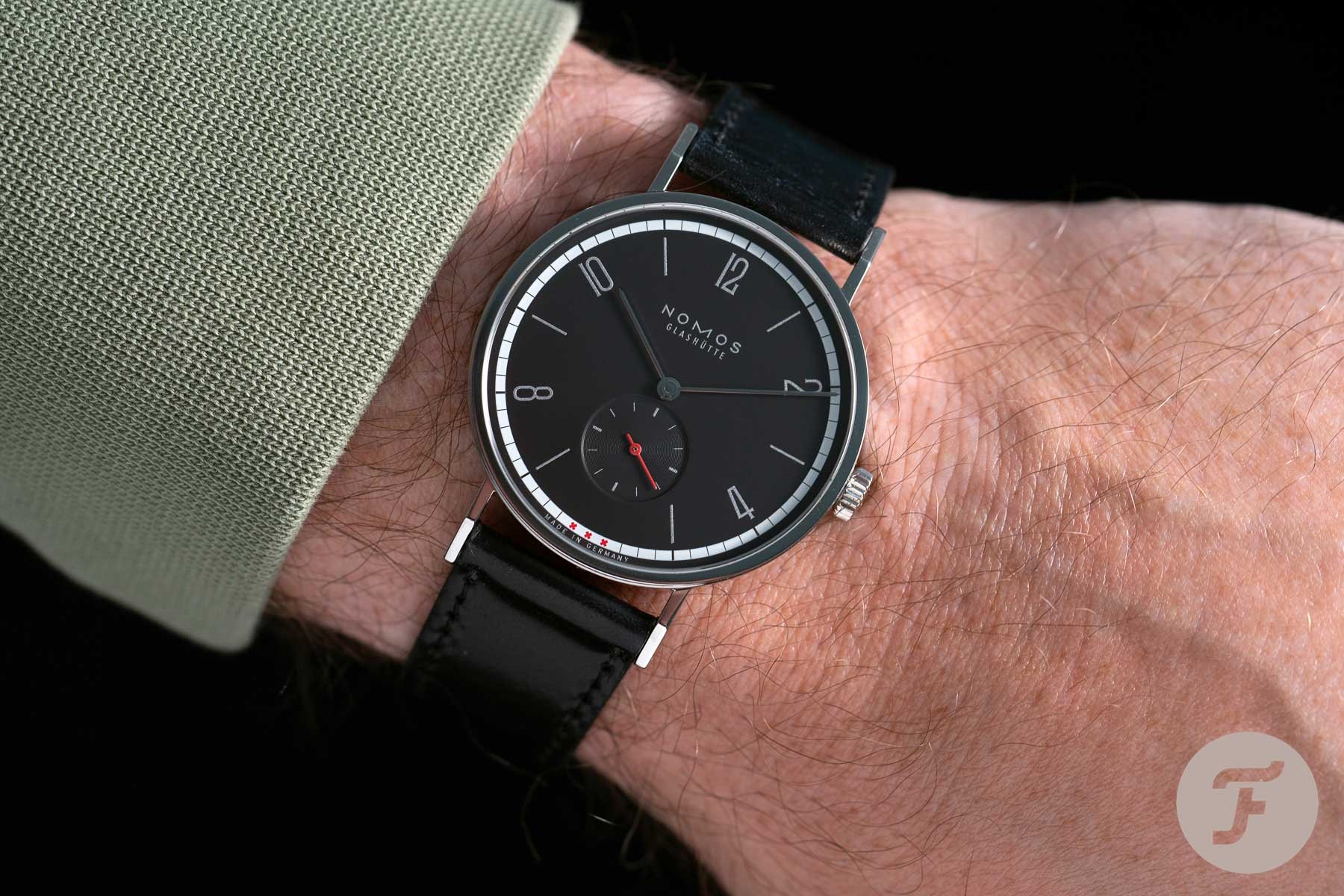 Nomos Glashütte 
Transitioning from a start-up brand that primarily focussed on affordability to a manufacturer of almost all its own in-house components — NOMOS has a genuine success story to be proud of. Its vertical integration strategy has demonstrated the company's strength and its consistent pursuit of mechanical autonomy. It now manufactures an impressive 95 percent of its own components, passing Glashutte's requirements for acquiring the town's quality seal. There are no two ways to say it, NOMOS has become a leading manufacturer of mechanical German watches. Some landmarks in its history include its Epsilon Calibre, its in-house Swing System, and the ultra-slim DUW 3001. Cleverly, the architecture of the DUW 3001 was designed in a way that further complications could be added to its core design for powering future watches whilst saving on manufacturing costs.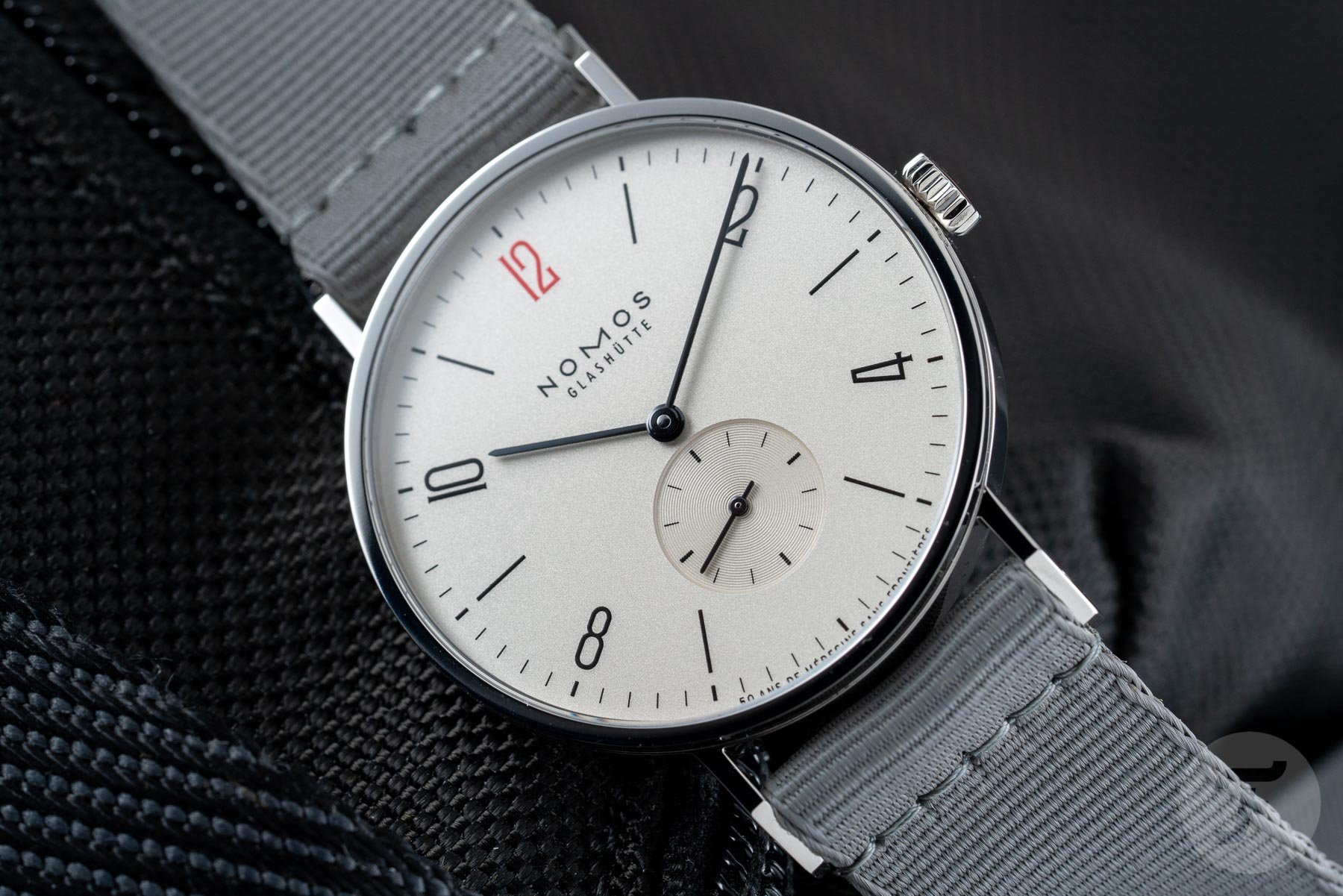 The Tangente (above) has been a brand bestseller for almost three decades. Having been around for so long, the Tangente could almost be the face of the brand. Characterized by its harmonious proportions, its purist look offers up a Bauhaus-inspired hour track shared also by collections like the square-shaped Tetra and the maritime-inspired Ahoi. More recently, the German watch brand has created some eye-catching iterations of the Ludwig and Lambda collections as fitting tributes to its rich heritage.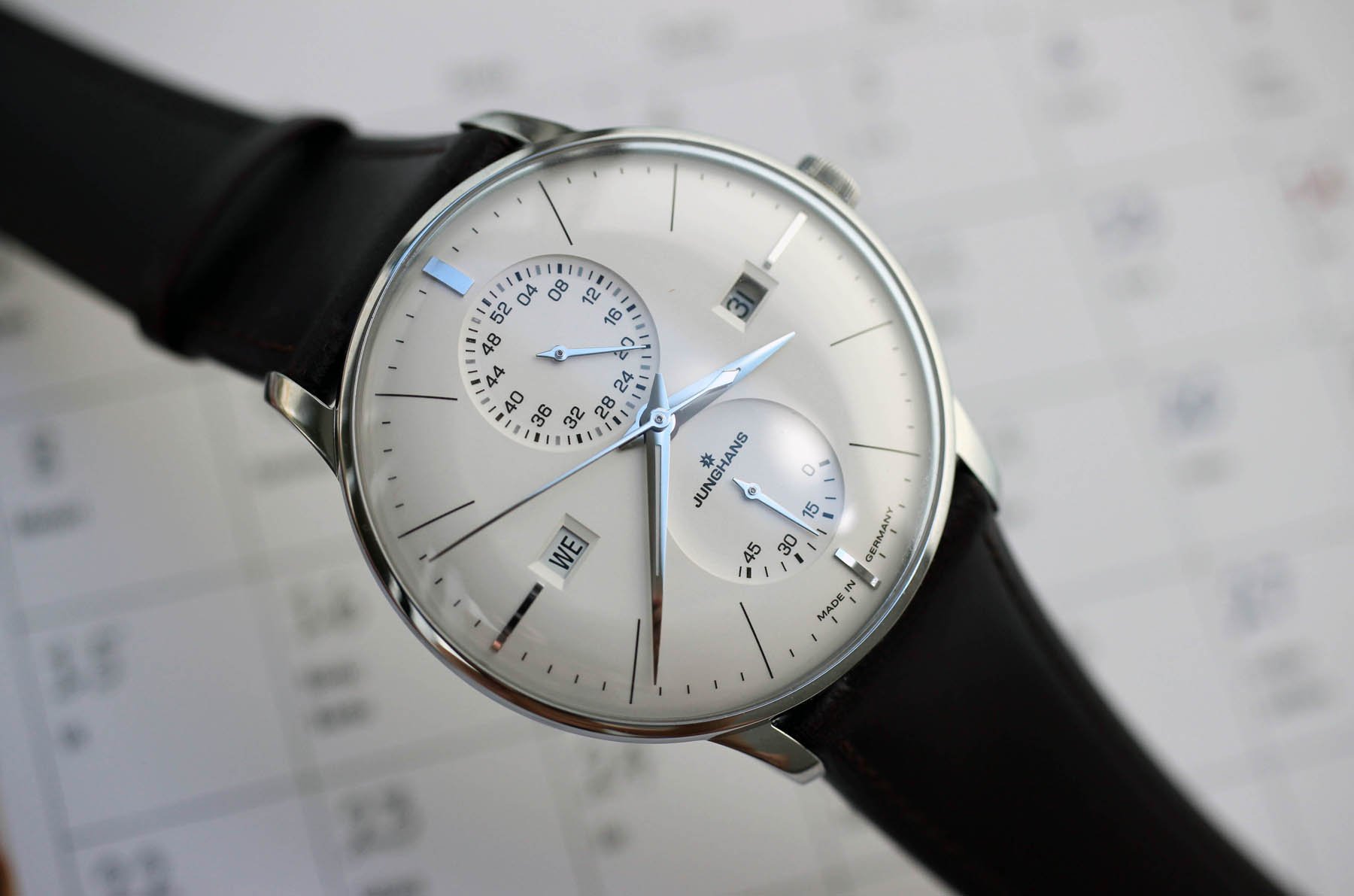 Junghans
Junghans was once Germany's largest watch company, comprising over 3,000 employees. The brand is well respected for its clean lines, Bauhaus-inspired designs, and classically styled wristwatches. When the first watches appeared in 1866, they met with resounding success. Junghans' novel approach to watchmaking led to the development of a movement that would reign for over 50 years. A solid, tried-and-tested engine named the Calibre 10, which remained unchanged despite the growth of the company and the expansion of its Schramberg-based facilities.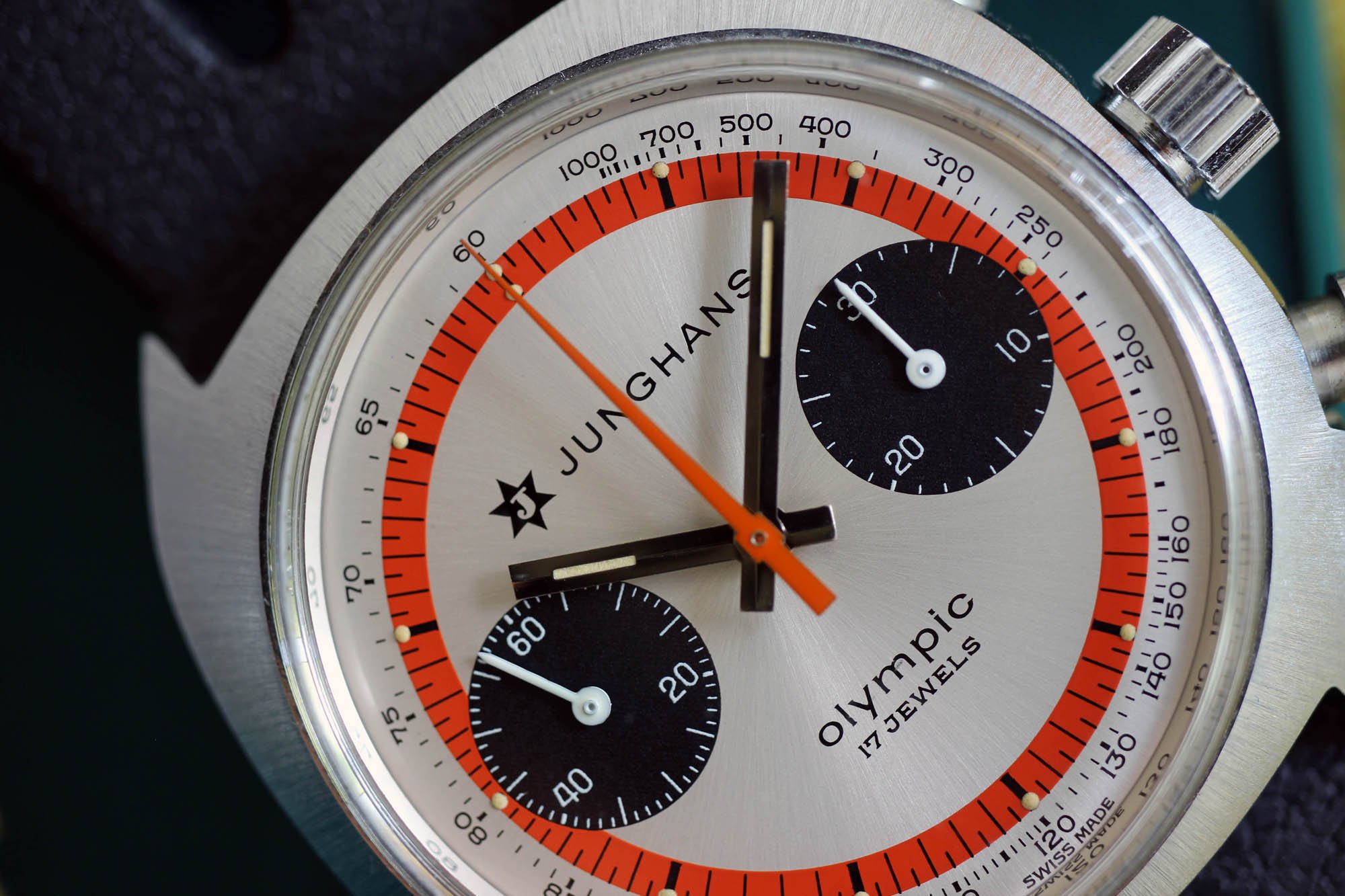 Perhaps some of the most recognized timepieces to bear the Junghans name are those produced in collaboration with Swiss designer Max Bill. So much so, that many current models continue to carry the design codes of these Bauhaus-infused wristwatches.  Junghans also created the first German quartz movement named the Astro-Quartz, signifying a phase in the brand's manufacturing heritage when quartz watches were the (most desirable) order of the day. In addition to becoming an official timekeeper for the 1972 Olympics in West Germany, Junghans also produced the first-ever radio-controlled table clock, synchronized with Braunschweig's atomic clock.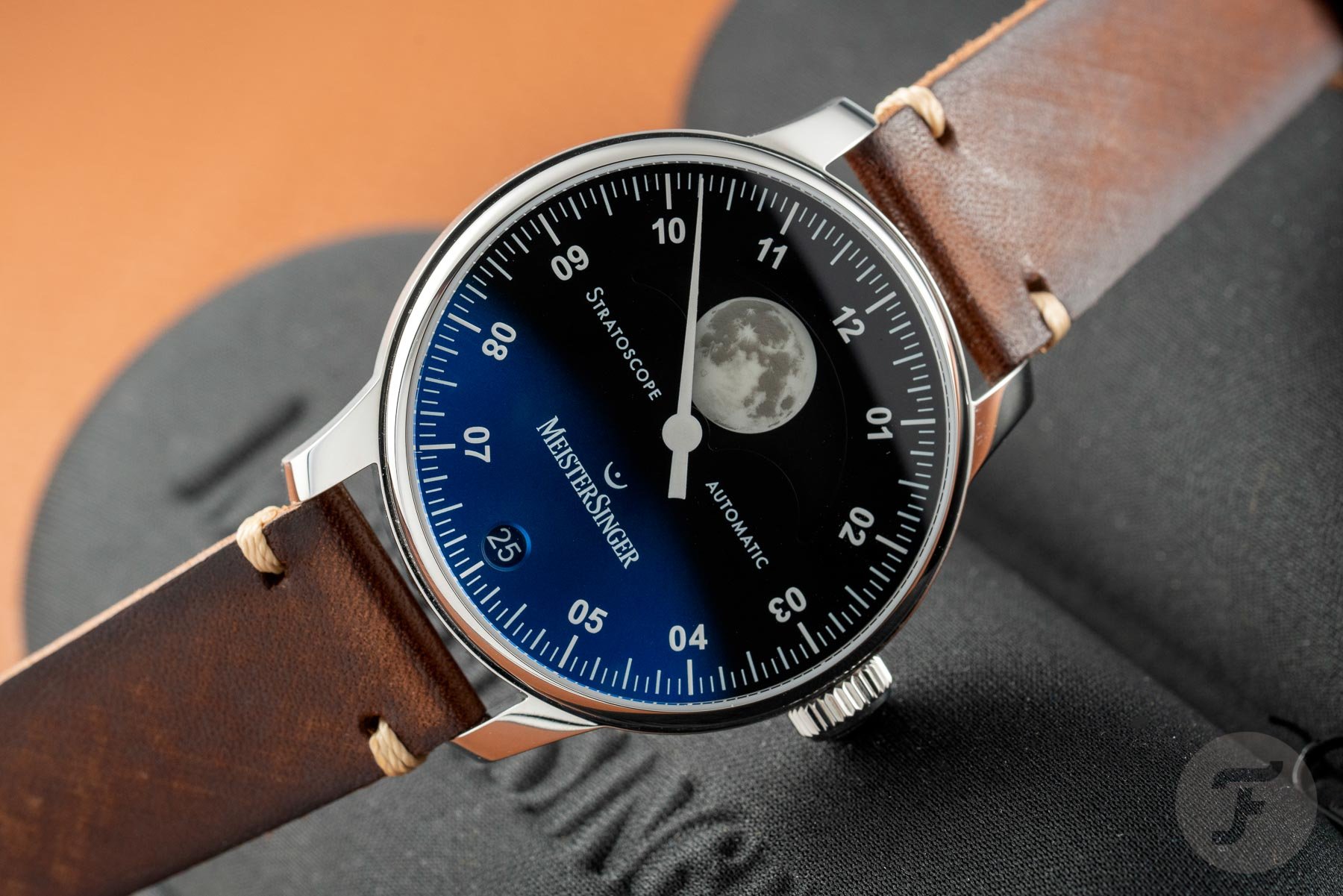 Meistersinger
Anyone who stands by an ancient timekeeping method and makes it work on a 21st-century watch deserves a high-five in my books. Meistersinger has sworn by this way of reading the time from the beginning. What's more, it works. The brand claimed that we don't need to bother with the passing seconds of each day. That, if anything, doing so makes us feel like time is chasing us. That we are constantly losing something precious that we can't get back.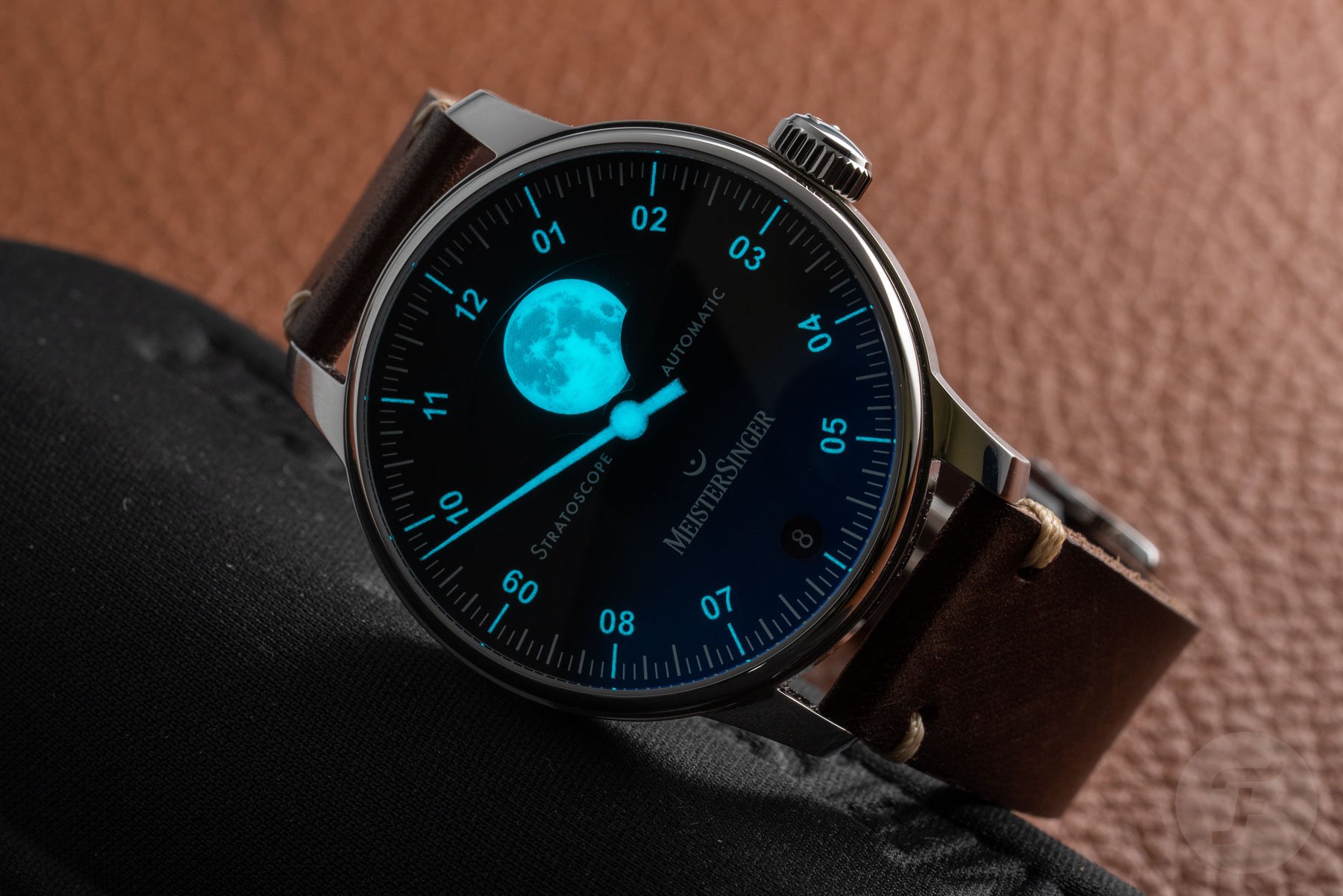 To some, a single-handed watch may seem unfathomable, but these clean dials donate more space to interesting complications like the Lunascope moon phase indicator and the Meistersinger Astroscope. In addition to this, Meistersinger began developing in-house movements from 2014 onwards, including its MSH01 hand-wound movement with a 120-hour power reserve. Some of the models from Meistersinger's current line include the Unomat (the company's interpretation of a steel sports watch with anti-magnetic properties and 300-meter water resistance), and the Perigraph with an open date ring.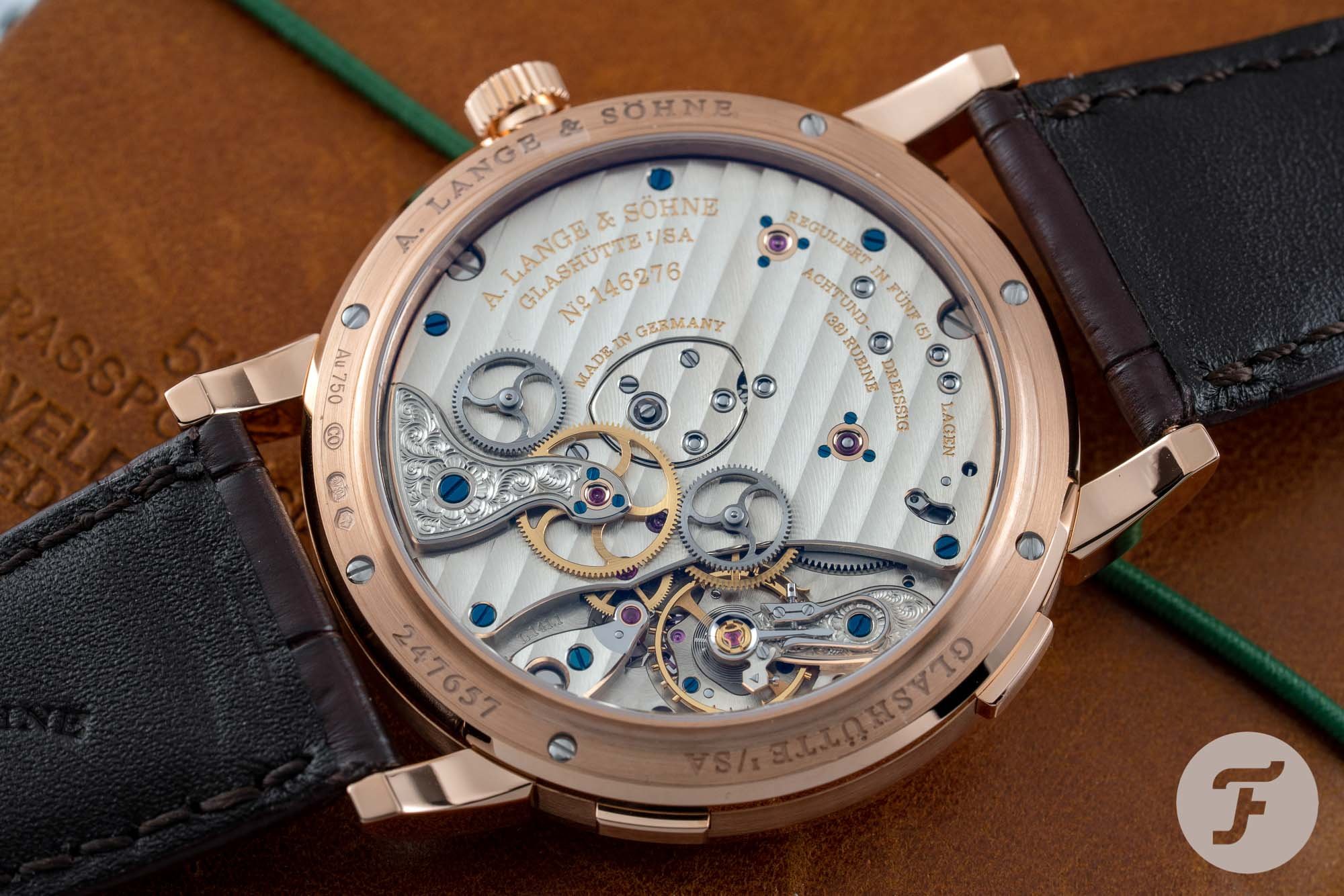 It's not where you come from…
Glashutte, the sleepy Saxon town is not always sleeping. The cogs and gears behind the capital of German watchmaking are an ever-turning source of inspiration thanks to these underdogs of the industry. Suffice to say, German watchmakers should not be overlooked. Not even for a second. The "Mecca" of German watchmaking is not an exaggeration by any stretch of the imagination. Horological creations were born here and here they will continue to thrive.
At one time, history and homeland were factors that mattered more than anything when it came to a quality watch. And what cannot be denied is that "homeland" was once synonymous with Switzerland. But with many a non-native manufacturer relocating to Swiss soil, those hailing from other countries brought a certain je ne sais quois to the wrist, and so it became apparent that to develop a well-made watch, one does not always have to be Swiss-born. And German watch manufacturers, whether young or established, are proving this notion with each passing second their exquisite timepieces track.