A Day At The Track With Rolex: The Formula 1 Grand Prix of Belgium
Rolex is one of the major partners in Formula 1 since 2013. Besides Pirelli and DHL, you see ROLEX mentioned about everywhere along the track. Rolex is the Global Partner and Official Timepiece of Formula 1.
Last weekend, the Grand Prix of Belgium was raced on the Spa-Francorchamps circuit. I had the privilege to visit the Formula 1 training day on Friday as a guest of Rolex. A privilege, as I never visited a Formula 1 event before, and since Dutchman Max Verstappen started racing in this king class of racing, I am an avid follower of Formula 1.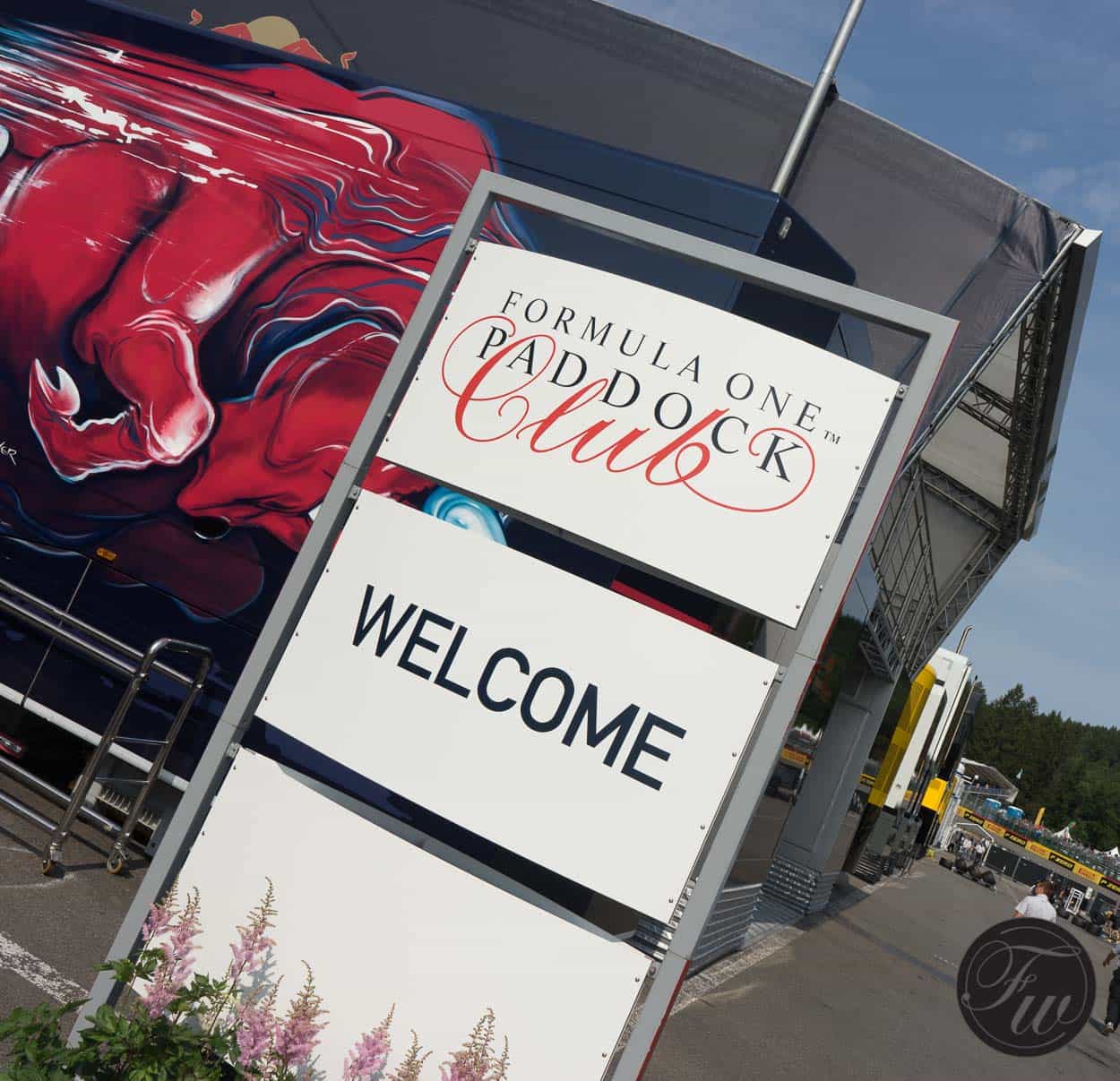 The guests of Rolex were welcomed in the Paddock Club. Inside, Rolex had an impressive exhibition of their Daytona watch. The chronograph (since 1963) that is linked to racing, hence its name of course. Former Formula 1 driver Mark Webber was also present to talk about racing and watches. Mark Webber was sporting a Rolex Daytona in stainless steel. On display, Rolex had their current line-up of Daytona watches.
We received a tour through the paddock (where the Formula 1 teams have their temporary homes) and pits boxes. Interesting to see, in the paddock, is that the tyre for Formula 1 is of a tremendous importance. Everywhere you looked, people were somehow occupied with them. Pirelli had a huge place in the paddock where they could work on tires. Rework them after a race or simply testing them. One of the team homes showed a huge number of tires with the names of the racers on their covers.
The team Force India allowed us to come very close and take a look at mechanics doing their work. Also, we got to hold an F1 steering wheel of that team. I was surprised how heavy it was actually. The number of buttons of my old Xbox 360 already confuses me, this thing would take me ages to get used to.
Further down the pits lane, I stopped at Red Bull Racing. The team of the Dutch Max Verstappen and Australian Daniel Ricciardo (who ended up 3rd last Sunday). There was no agreement on access to the pitbox of team Red Bull, but someone friendly of TAG Heuer gave us access to have a closer look at the cars of Ricciardo and Verstappen (and I swear I didn't touch anything).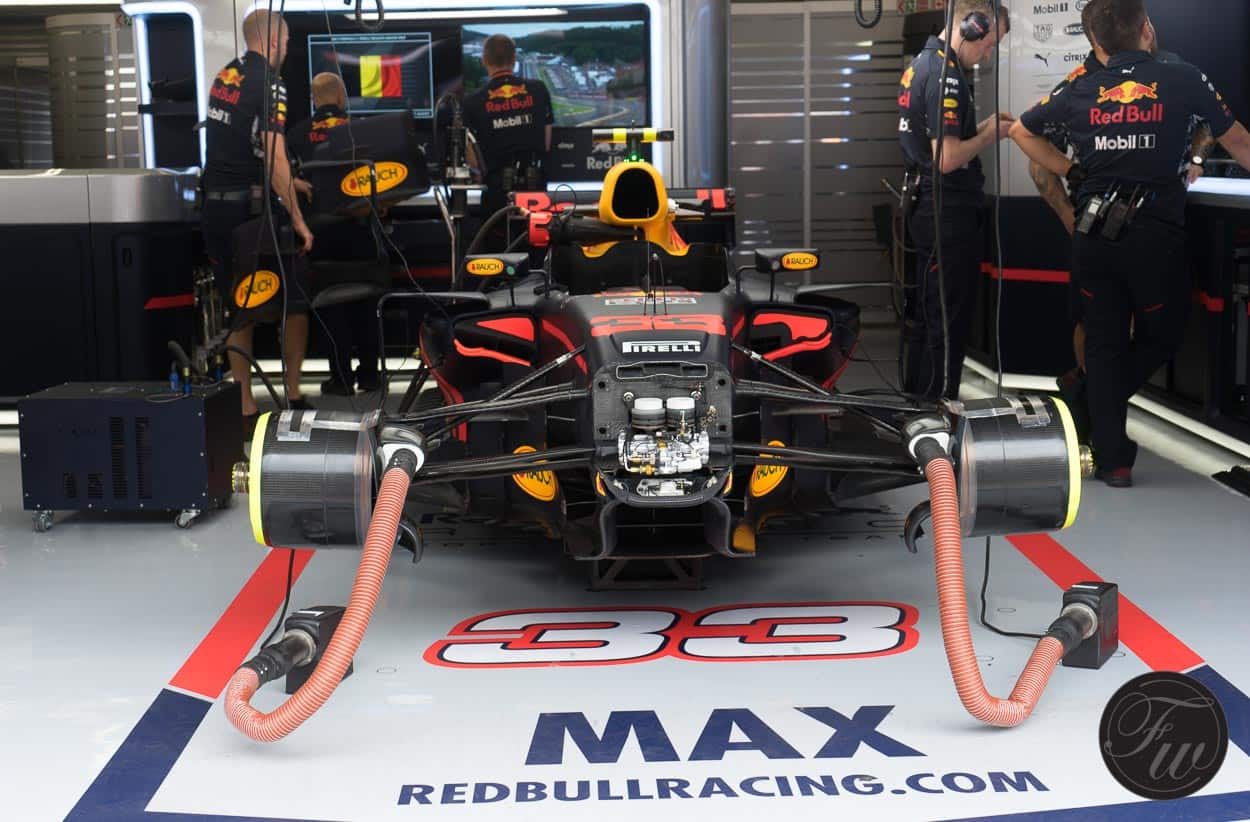 Walking around the paddock and pits, you will find a lot of people wearing fine watches. Rolex, TAG Heuer, Omega, IWC, Patek Philippe, Audemars Piguet and even a Richard Mille was spotted. It shows that there definitely is an interest in fine watches when people are somehow connected to car racing. Rolex being the Global Partner and Official Timepiece of Formula 1, you will also find a number of other brands connected to Formula 1, mainly as a partner of a team (Oris Williams, Red Bull Tag Heuer, Edox and Sauber, IWC and Mercedes AMG) but also on an individual level. For example Felipe Massa (Oris Williams team) who is an ambassador for Richard Mille timepieces.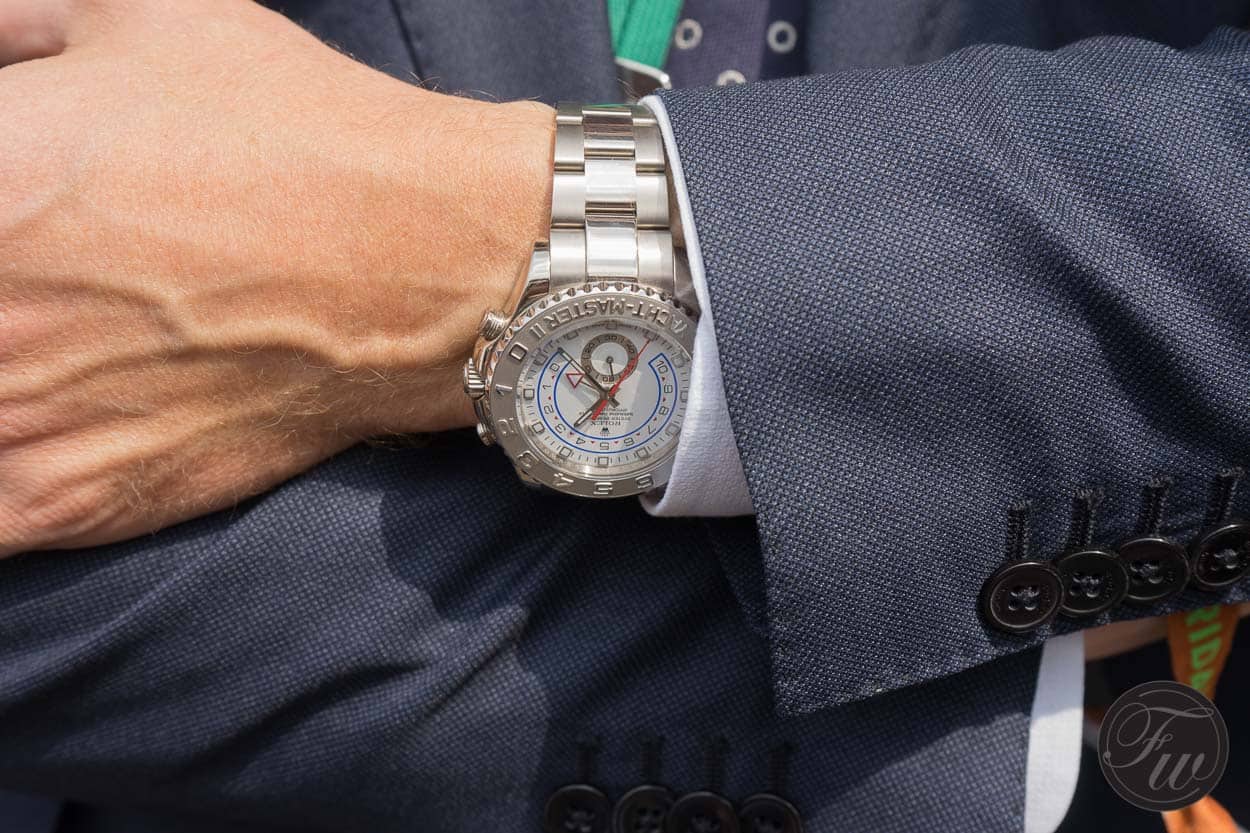 However, when it comes to racing, the most popular choice seems to the Rolex Daytona. A watch that needs little introduction or explanation, nor a special limited edition for F1 purposes. They come as they are.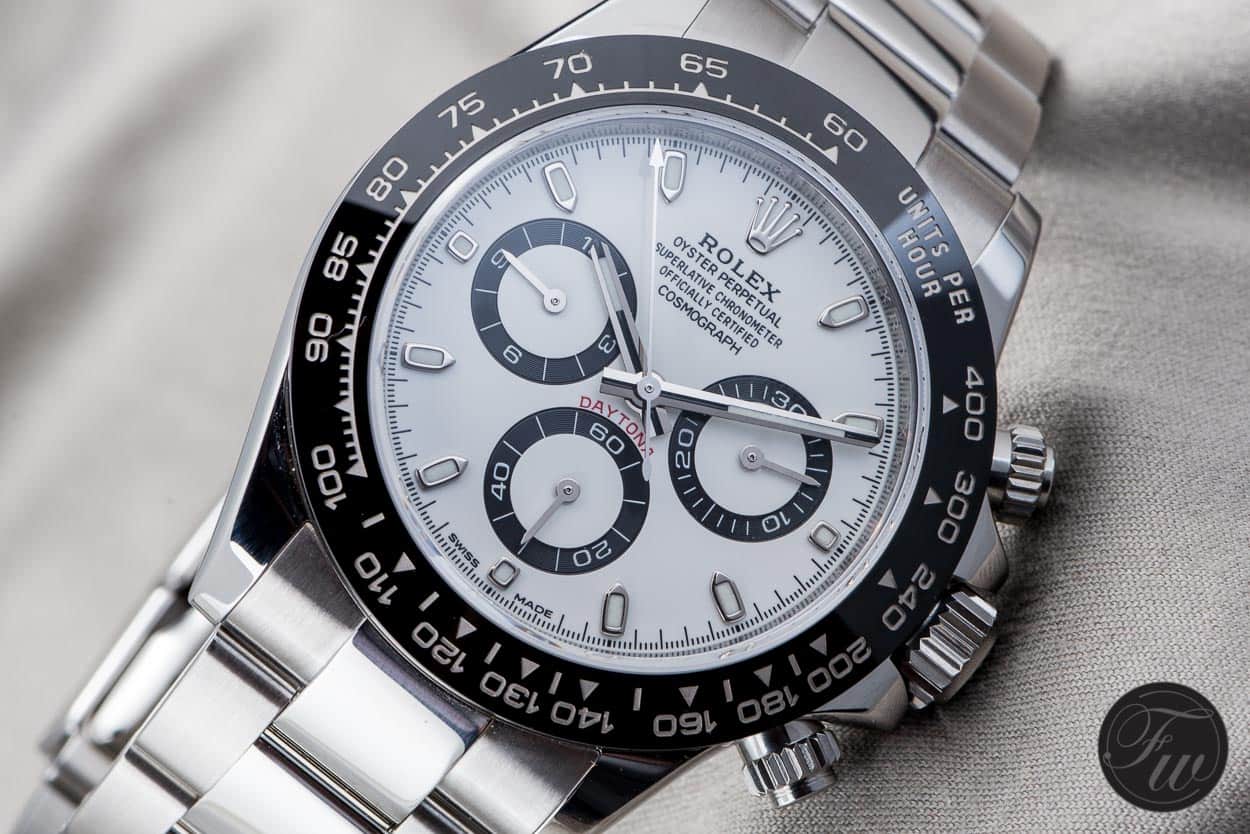 Enjoy the images below. For more information about Rolex and Formula 1 (and other motor sports they are involved in), click this link.
Images without the FW watermark were taken by Bernard Werk of Watching Magazine.