Four Highlights Of Fortuna's Important Watches Auction
Held on December 6th
New York-based Auction house Fortuna has their Important Watches sale tomorrow (December 6th) with no less than 114 lots.  From those lots, we selected four watches for you to check out (and feel free to browse the other 110 lots of course).
Let's start with the Rolex 5512 that is featured above.
Rolex Submariner 5512 Square Crown Guards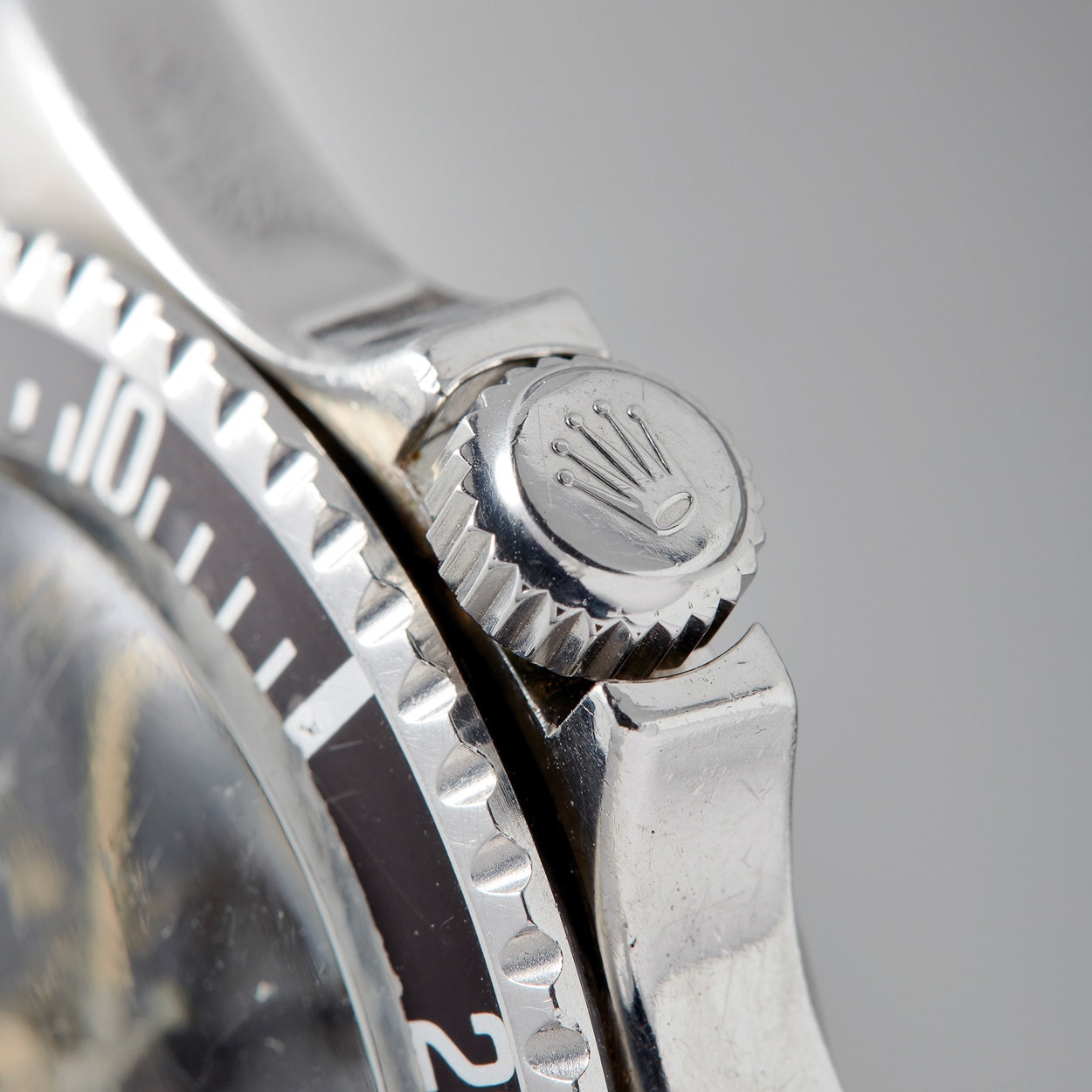 One of the rarest versions of the Rolex Submariner, the reference 5512 with square crown guards, launched in 1959, replaced earlier models without crown guards to protect the crown from impact and water damage. It is thought that less than 100 examples of the Submariner with square crown guards were made; only about 30 are known to the market. Because of the damage the square guards caused to diver wetsuits, Rolex quickly replaced the square guards with ones with rounded crown guards. This rare collector's item will be offered with a starting bid of $75,000, and an estimate of $100,000-$150,000.
Click here for more information.
Omega Speedmaster Ap0llo-Soyuz 145.022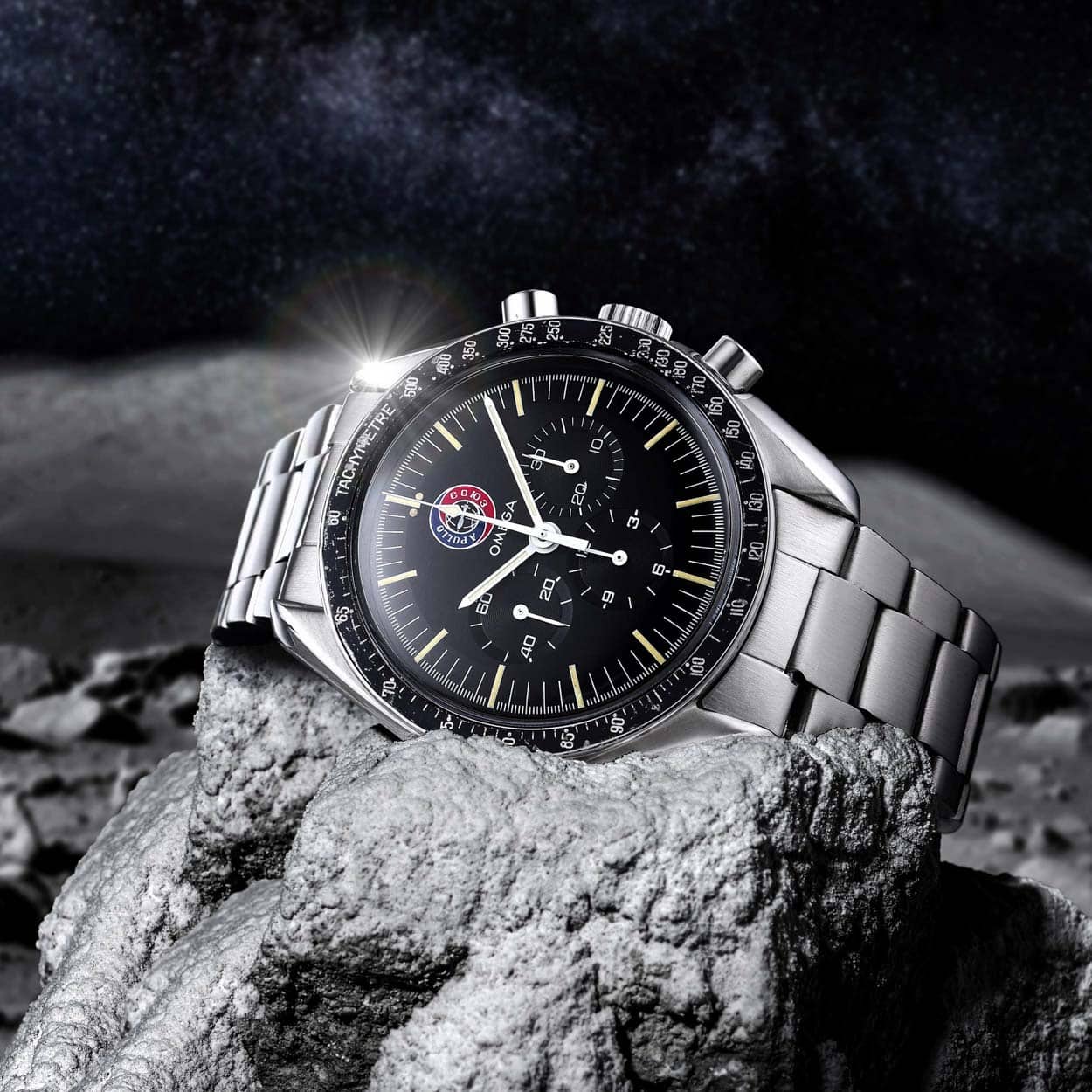 If you've been following our Speedy Tuesday stories, you know this is a rare baby. One of only 500 pieces made (400 confirmed, the next 100 are assumed), the 1976 Omega Speedmaster Apollo-Soyuz commemorates the 1975 docking between the American Apollo and the Soviet Soyuz spacecrafts, a historic moment of thawing of US-Soviet relations during the Cold War. It features the Apollo-Soyuz mission patch positioned at 12 o'clock on the dial, and is accompanied by an 1168 bracelet was made especially for this Speedmaster reference. The watch is in excellent overall condition with a beautiful dial and all luminous material intact and original. It will be offered for a starting bid of $10,000, with an estimate of $15,000-$25,000.
Click here for more information.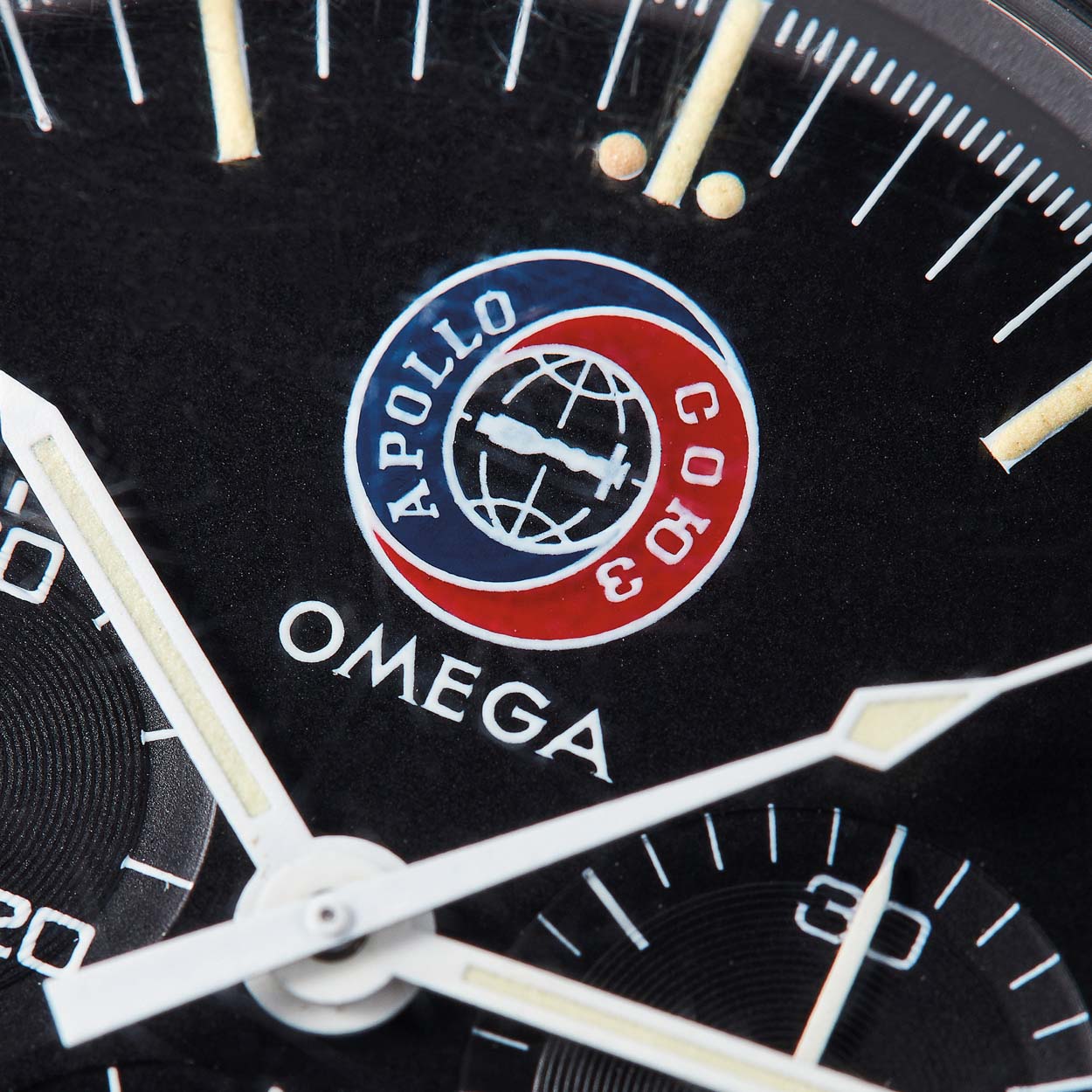 Blancpain Fifty Fathoms MILSPEC I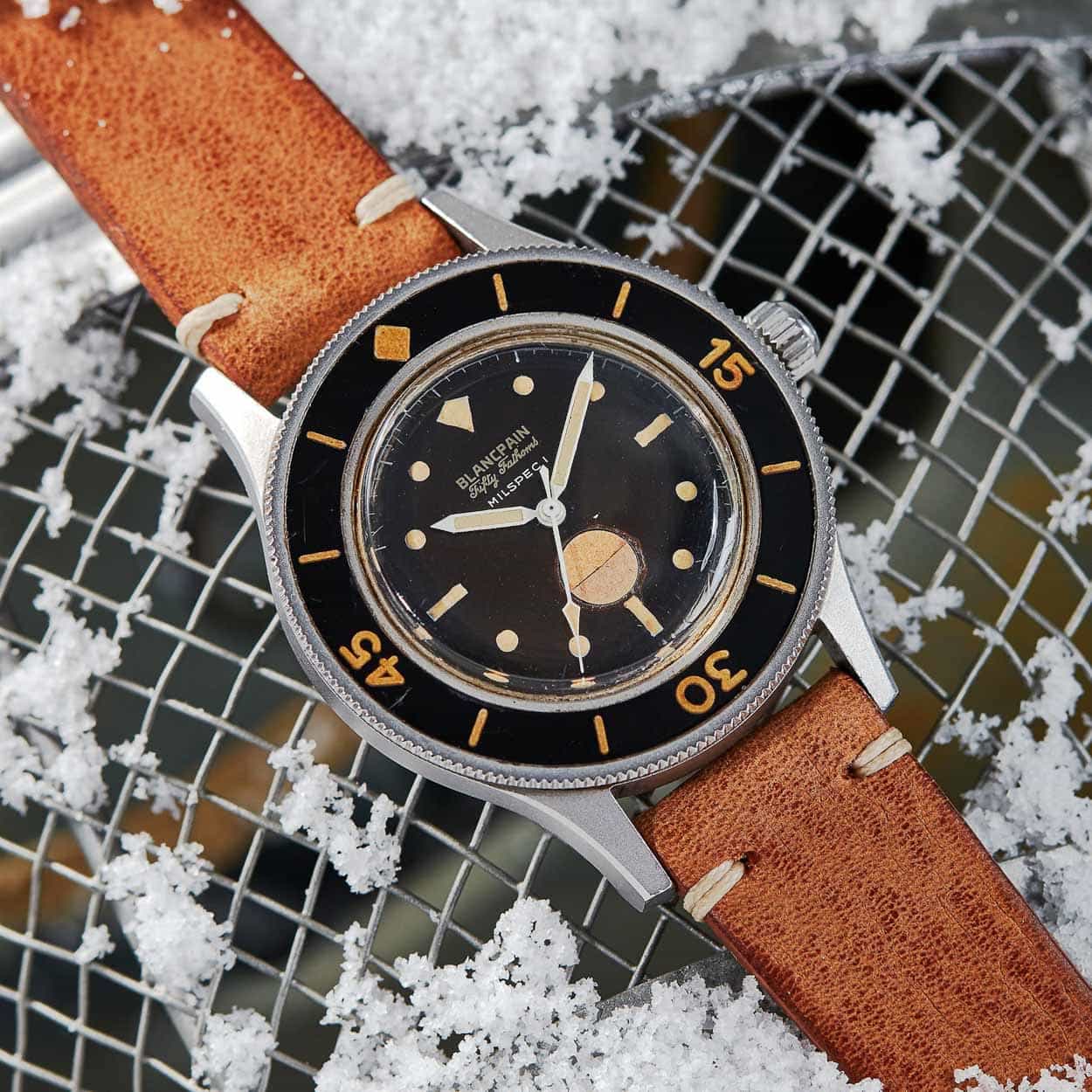 Right after our Blancpain Fifty Fathoms event, we see a vintage Milspec I being offered on this Fortuna auction. Widely considered to be the first modern dive watch, this watch was born through the efforts of Captain Robert Maloubier and Lieutenant Claude Riffaud, commanders of the French Combat Diving School, and Blancpain CEO Jean-Jacques Fiechter, an avid diver himself. First released in 1953 with only about 1000 pieces made, the watch is equipped with innovations that would influence all other dive watches to come. It was the first watch to introduce a unidirectional rotating bezel as well as a color-changing humidity indicator on the dial that alerts the diver of a breach in the case seal. Probably the best example of the reference to come to market, this watch is pristine in all respects.  Fortuna Auction was the first to open the caseback.  It will be offered for a starting bid of $35,000, with an estimate of $40,000 – $60,000.
Click here for more information.
Rolex Daytona 6240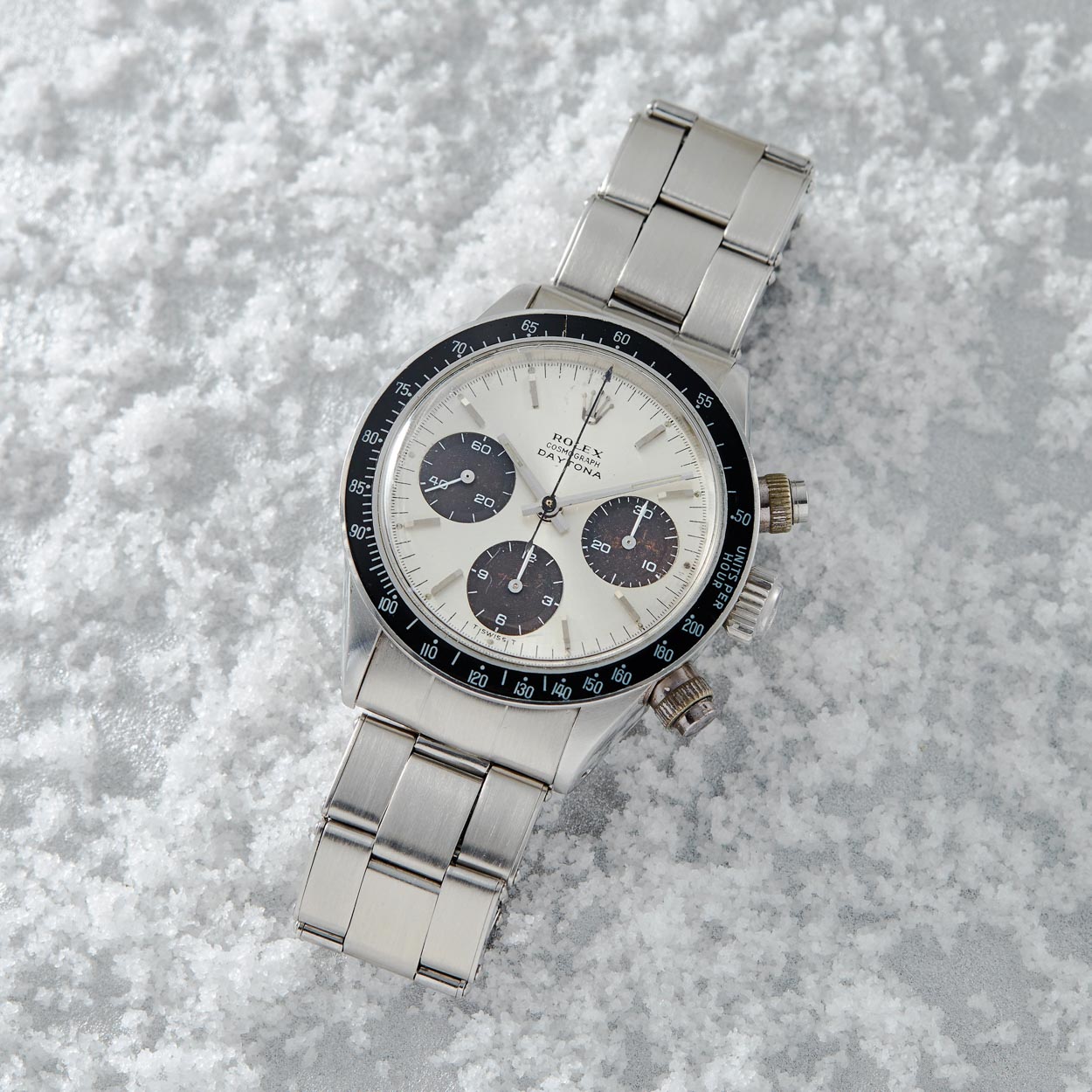 Last but not least, a rare Rolex Daytona reference 6240 on this Fortuna auction. A particularly interesting transitional reference in Daytona history, the 6240 was the first Daytona to feature screw-down pushers for enhanced water resistance and bear the inscription "Oyster" on the dial. Initially created as a prototype, the Daytona Ref. 6240 was produced in very limited quantities, adding significantly to its collectability and value. The current example offered in Fortuna's Important Watches sale exhibits beautiful brown, or "tropical", subdials—a special discoloration caused by age and sun exposure highly coveted by collectors. It will be offered for a starting bid of $80,000, with an estimate of $100,000-$150,000.
Click here for more information.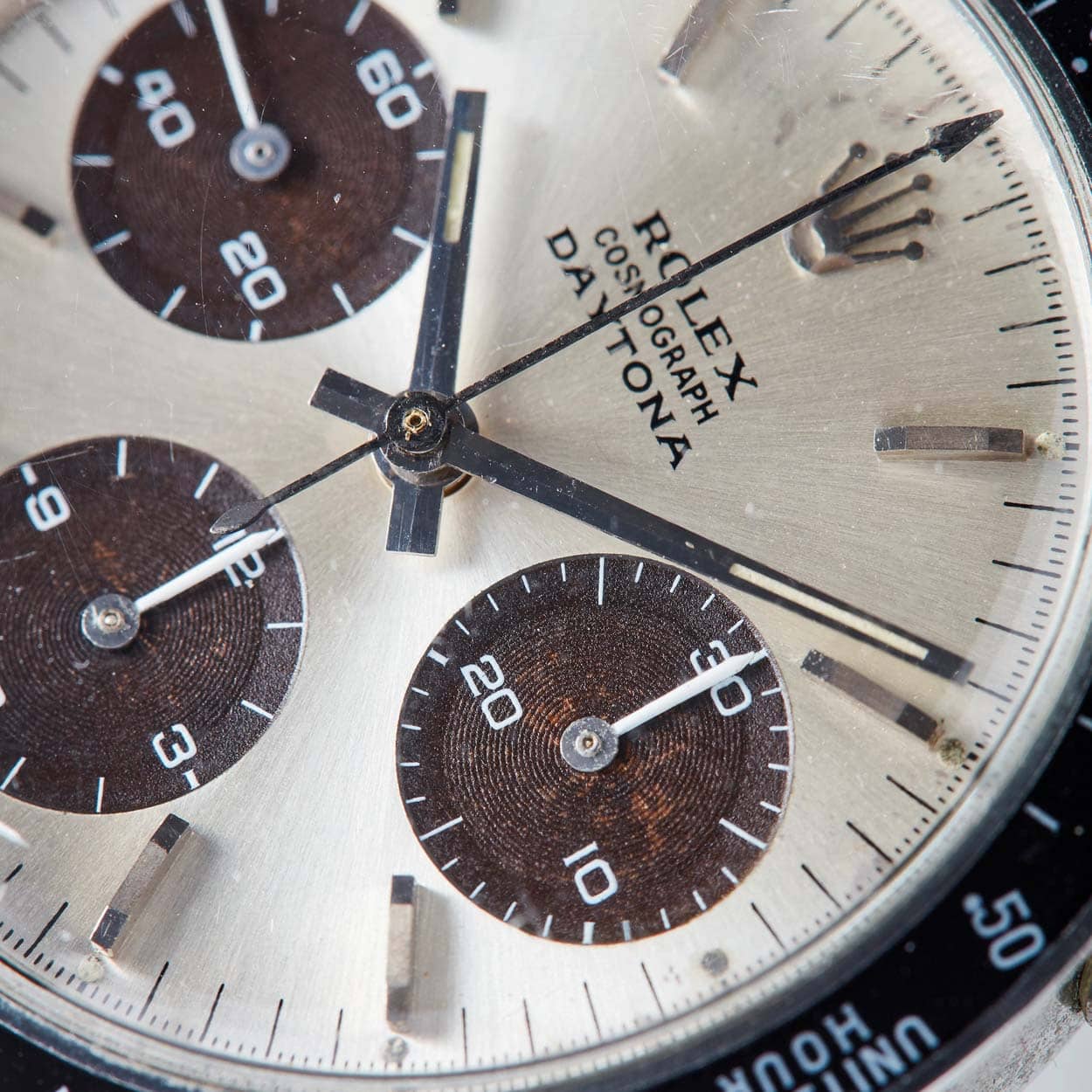 All other lots can be found on the Fortuna Auction website.