Fratello EDC: Jorg Shares His Everyday Carry Essentials From Olympus, Omega, Pentel, And More
A random collection of items for work, relaxation, and remembering good times
It's time for another installment of Fratello EDC, where we're sharing our editorial team's everyday carry essentials. This time, the Fratello editor to share the contents of his bag and pockets is the next-door neighbor. Does Jorg pack a lot of stuff, knowing that he practically lives next to the Fratello offices?
Nacho: "Jorg, you're up next in our series of EDC articles." Me: "My what…?? I'm not in the military, Nacho!" I'm joking of course. But everyday carry, or "EDC", is a term I never used before we started talking about this series of articles. I would define the contents of my bag as a collection of random things. There are things that I need and use every day and things that are in my bag for fun or just have been in there for too long because I was too lazy to take them out. You see, I am not the type to think about the contents of my bag on a daily basis, let alone the type of person to call it an EDC. But, I guess as we've been saying in the context of these articles, this is my EDC!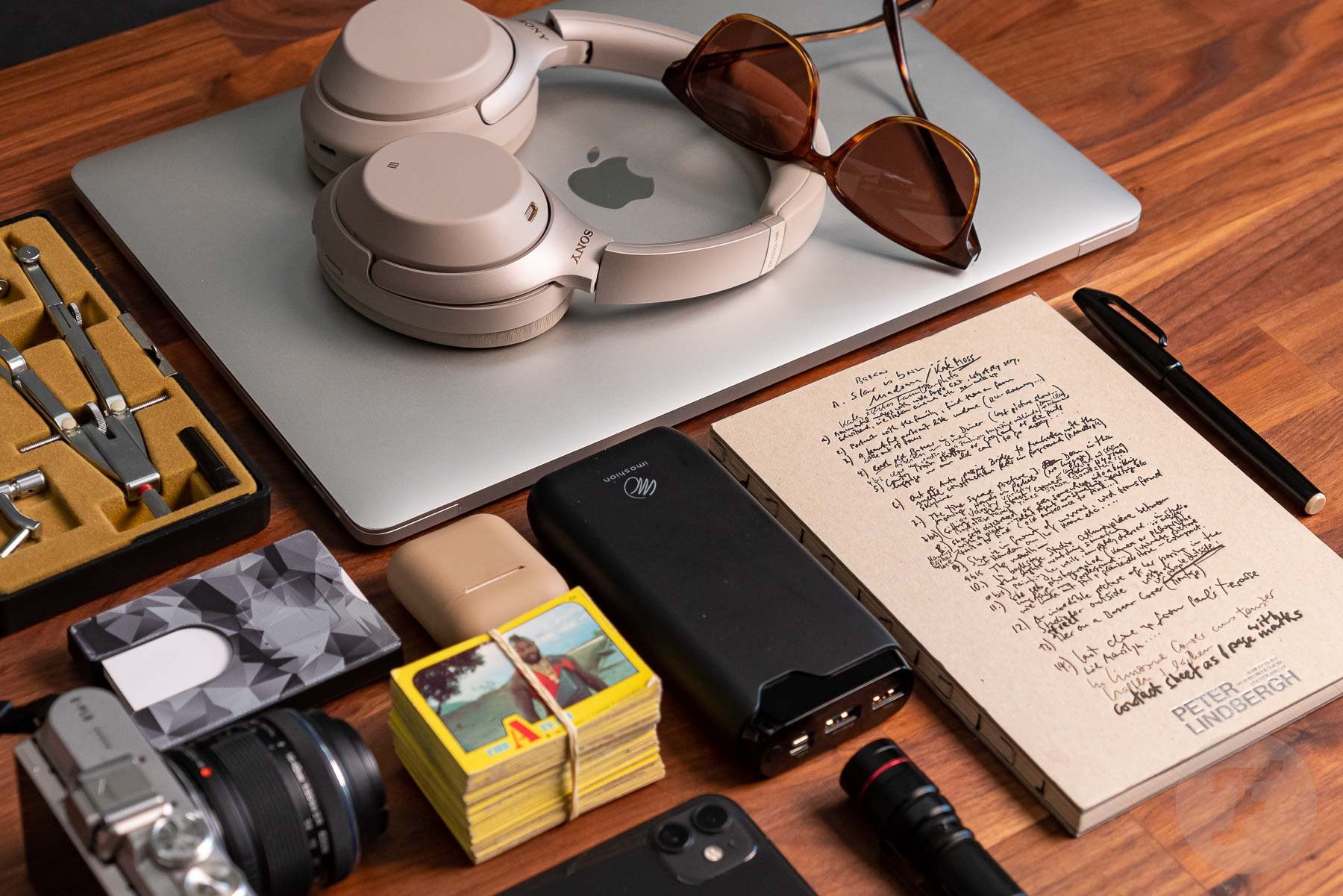 EDC — So that means what's in my bag?
Let me just give you a little look behind the scenes. When Bert showed up at my desk to shoot the pictures for this article, I essentially emptied my bag to see what was in it. Except for a very few items that I use daily, most items camp out in my bag for a long time. So the term "EDC" is technically correct. I tend to carry a lot of stuff with me every day without noticing it's in there. I admit, it's pure laziness. But the upside of that is that I already had quite a few items in my bag for the shoot.
Additionally, I added some items to spice it up a bit. Items that will sometimes find their way into my bag for some time and then leave again. Some of them are what you could call a lucky charm and some were put in there for editorial purposes and never left. And there is obviously the stuff I need, even if I'm not at work. Anyway, it looks like a collection of random things to many, but it's a reflection of the things I like and care about that basically are me. So, I hope you like what you see.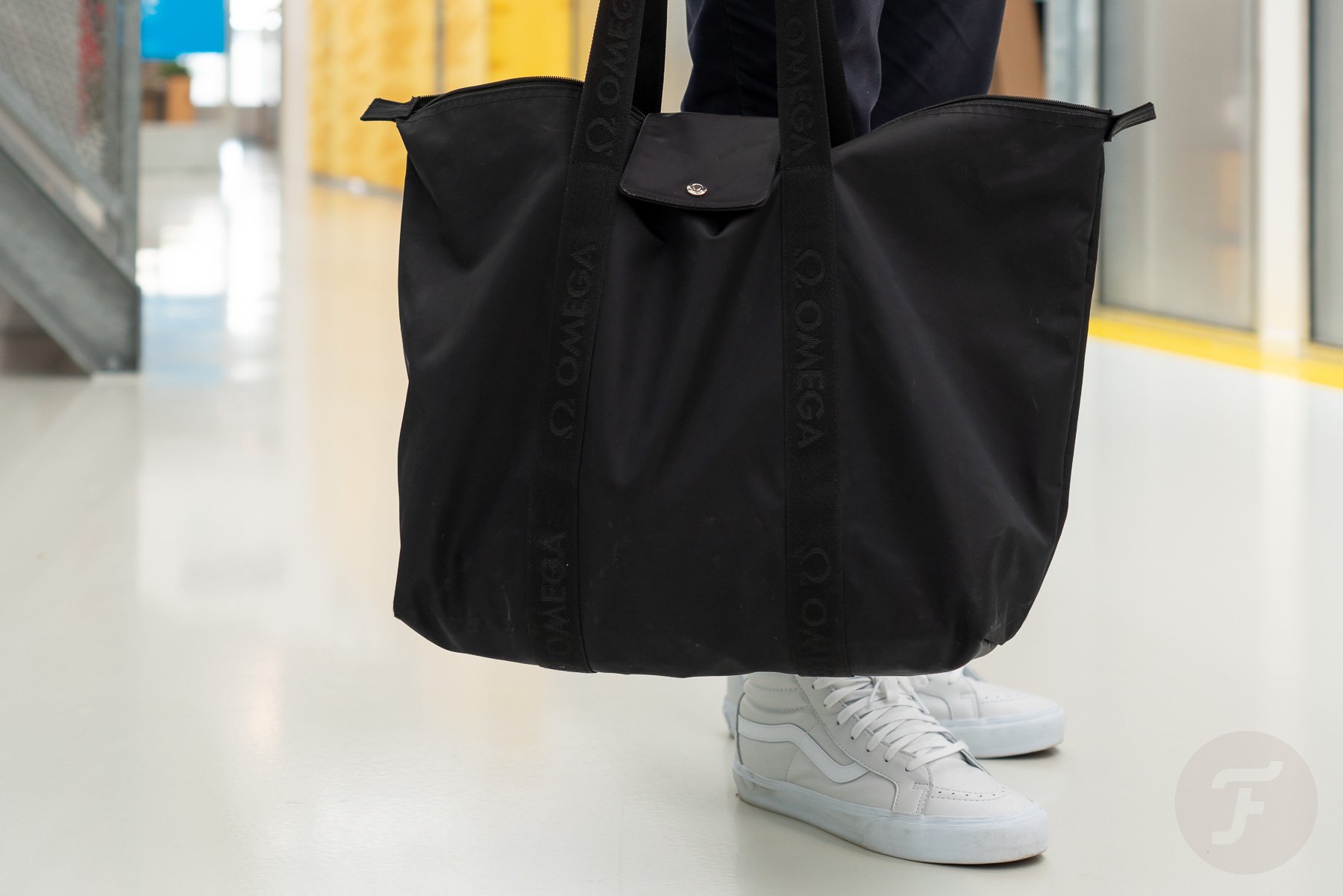 The bag — A gift from Omega
One thing that has served me very well over the last couple of years is this bag from Omega. It was a gift from the brand to Robert-Jan. He kindly passed it on to me, and I have been using it a lot. Although it is a big bag with one big compartment and a small pocket for keys and a wallet, it has served me very well on many different occasions. It is big enough to hold clothing for a weekend, and it serves as the perfect day-to-day work bag if you're carrying more than just a laptop.
Unfortunately, after quite a few years of service, the zipper broke not too long ago, so I had to go and search for a different bag. I actually bought two, but neither one of them has been able to win me over. And as this bag has been with me on so many work and leisure trips, I decided to take it out one more time and give it the send-off that it deserves. I will be on the lookout for something that also combines the practicality of a weekend bag and an office bag at the same time.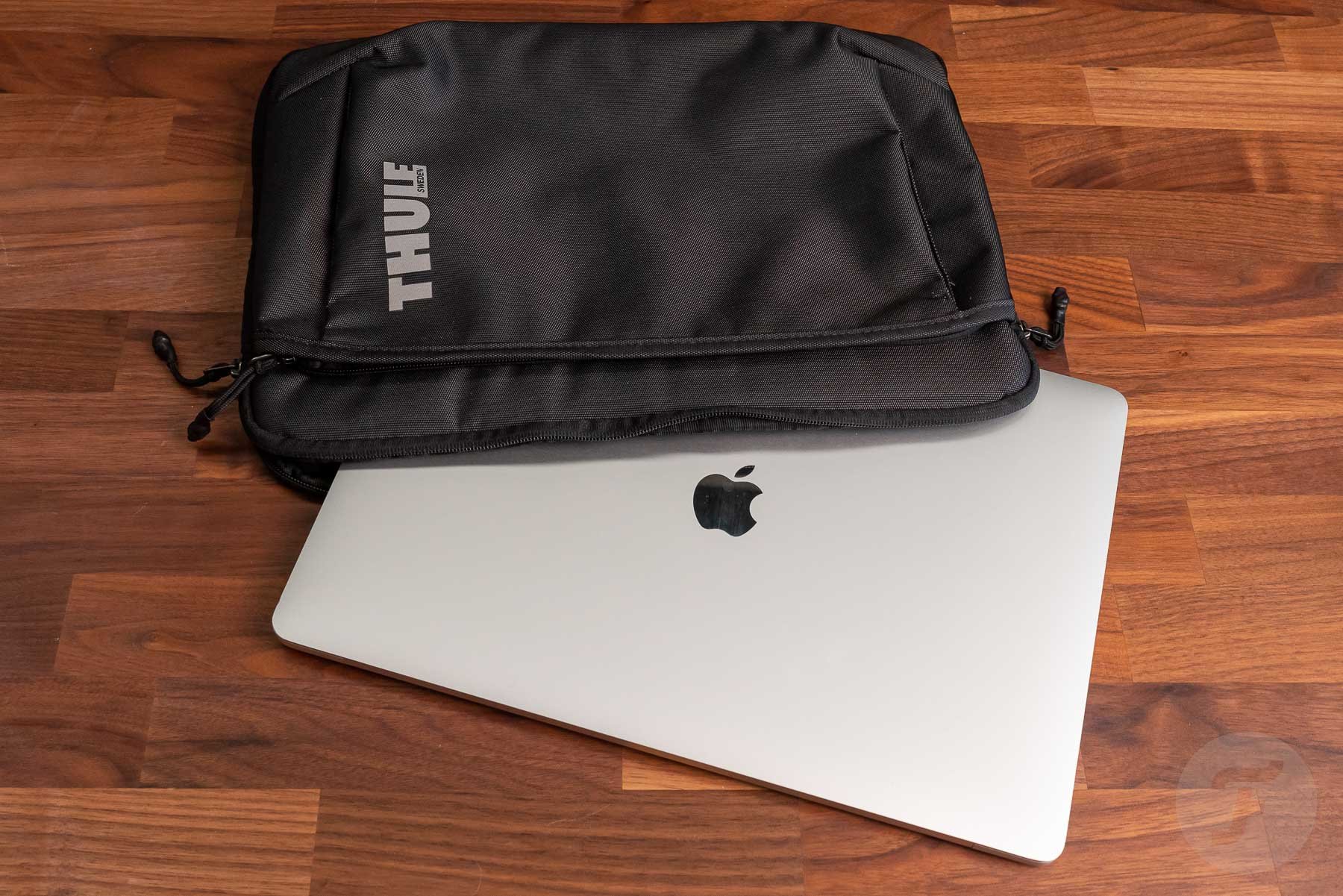 The laptop — Apple, anyone?
When it comes to laptops, phones, and electronics in general, it is Apple all the way for me. I have worked in design for over 15 years, and as most of you will know, the industry standard in design is Apple. When I started working at the design agency that I called my work home for over 12 years, I was introduced to the world of Apple. I had worked with Apple during my days in college studying journalism (QuarkXPress anyone?), but I didn't start using Apple products until I started working as a project manager at a design agency. And honestly, I have never looked back.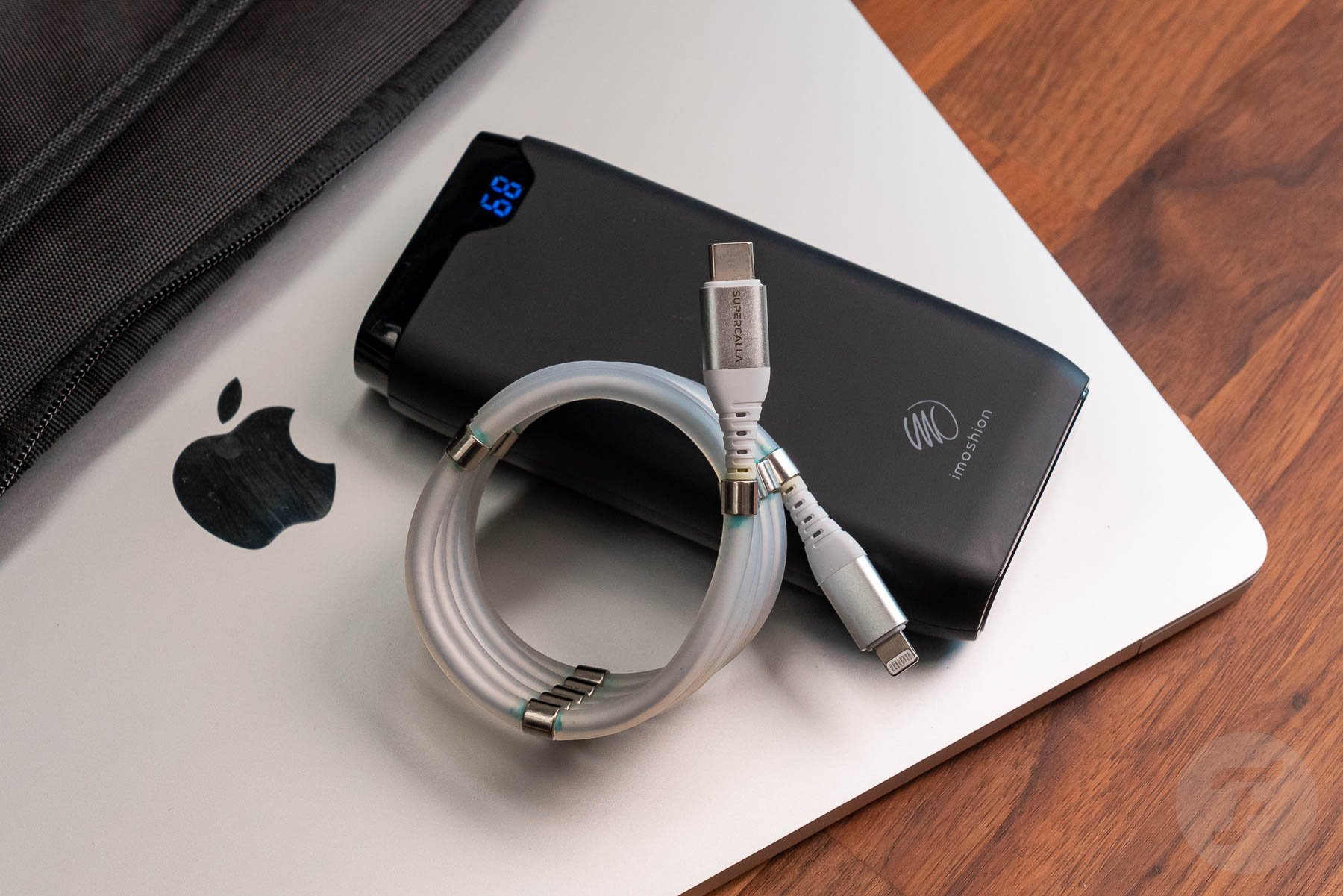 Currently, I use a 15-inch MacBook Pro from 2019. It's the perfect daily tool for editorial and creative tasks. The sleeve is the Thule Subterra Sleeve. I chose it because it has an extra compartment for all the necessary evils that come with owning a MacBook. If you own one, you know what I am talking about — a charger, adapters, cables, and a power bank. The cable you see is from a brand called Supercalla. I backed Supercalla's Kickstarter project some time ago and own two cables that come with magnets to make sure your cable management is perfect. The power bank you see is a budget-friendly model from a brand called iMoshion. This 20,000 mAh power bank serves its purpose perfectly and allows speedy charging for phones and laptops.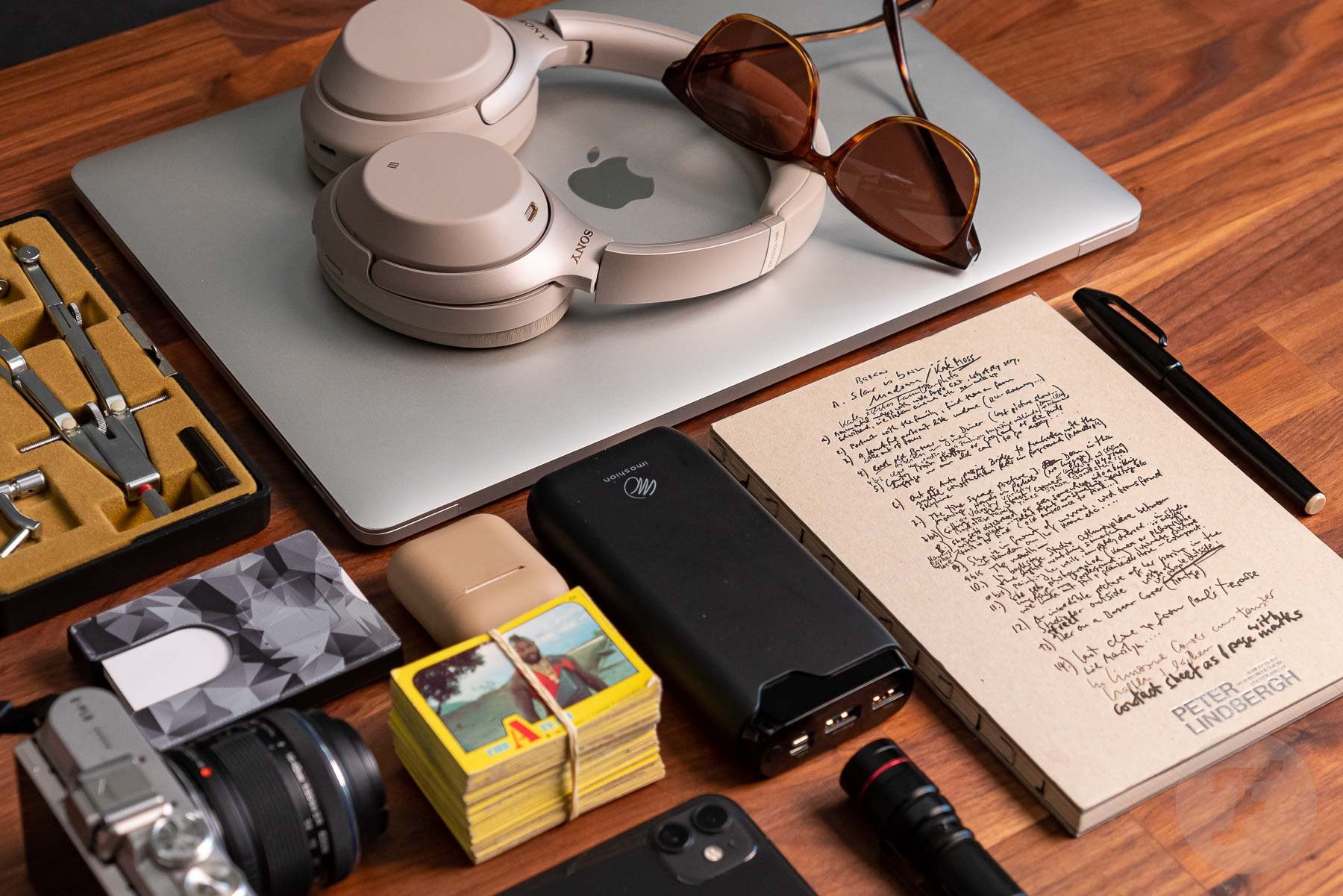 My iPhone and AirPods — The most important daily items
My phone is an iPhone 11. I have been up for renewal of my contract for some time, but I am waiting for the new iPhone 14 as the issues with the camera of the 13 Pro and Pro Max have been well documented. On top of that, a couple of Fratello team members own one, and they have had some bad experiences with it. I think it's best to be patient for now and jump on the iPhone 14 hype train when it comes out. Until that time, the iPhone 11 will serve its purpose perfectly.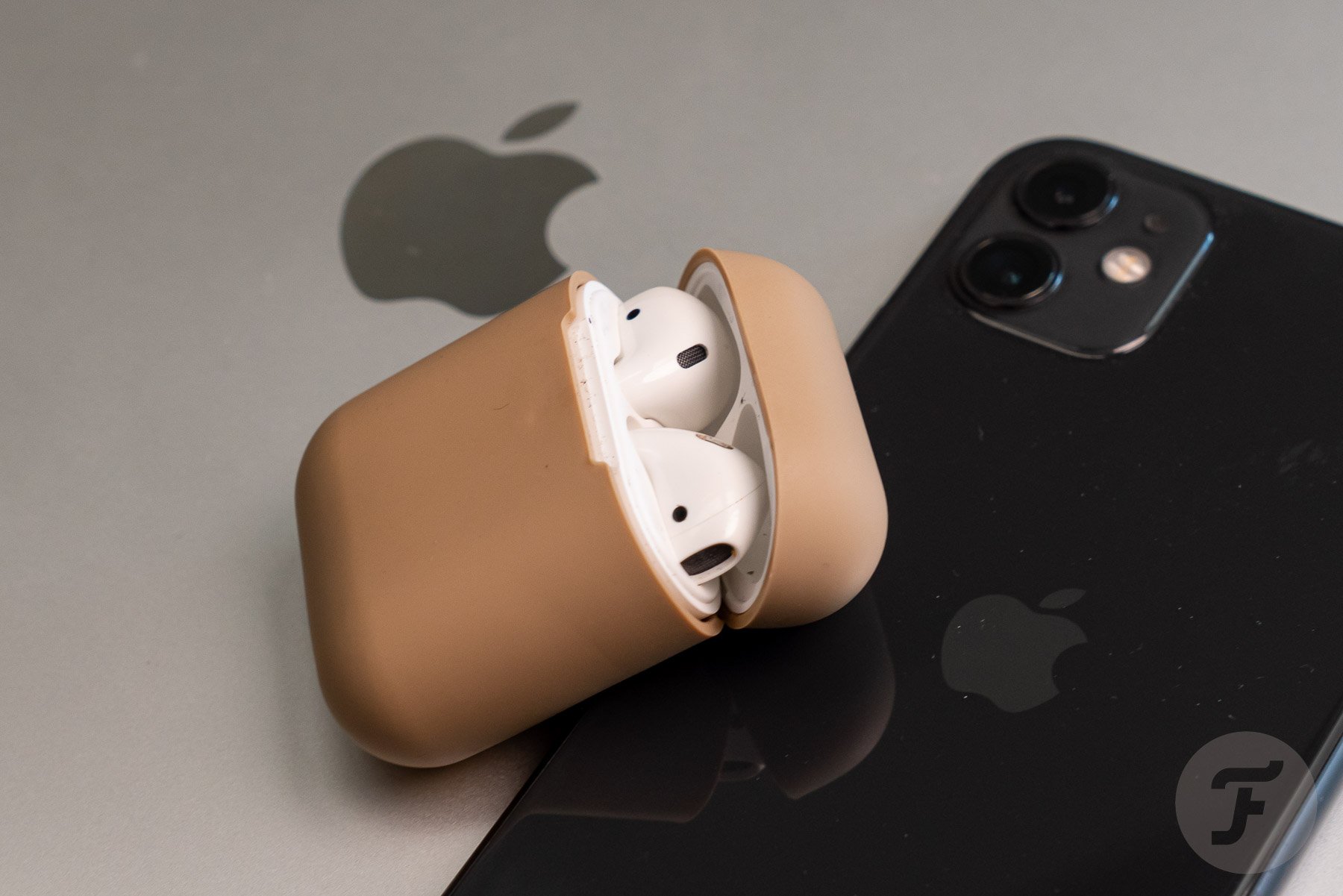 Without a doubt, the most used app on my phone is Spotify. As some of you might know, music is actually a bigger passion of mine than watches. I grew up with music, and ever since I was a little boy, it has been around me for large parts of the day. I own a pretty extensive collection of CDs and LPs and still buy vinyl regularly. As streaming has taken over the world of music, though, I use Spotify a lot. And with music must also come a good pair of headphones. My go-to headphones for making calls and listening to music are my Generation 2 AirPods. I tried different brands, but the connectivity and integration of the AirPods with other Apple products are a lot better than with other brands.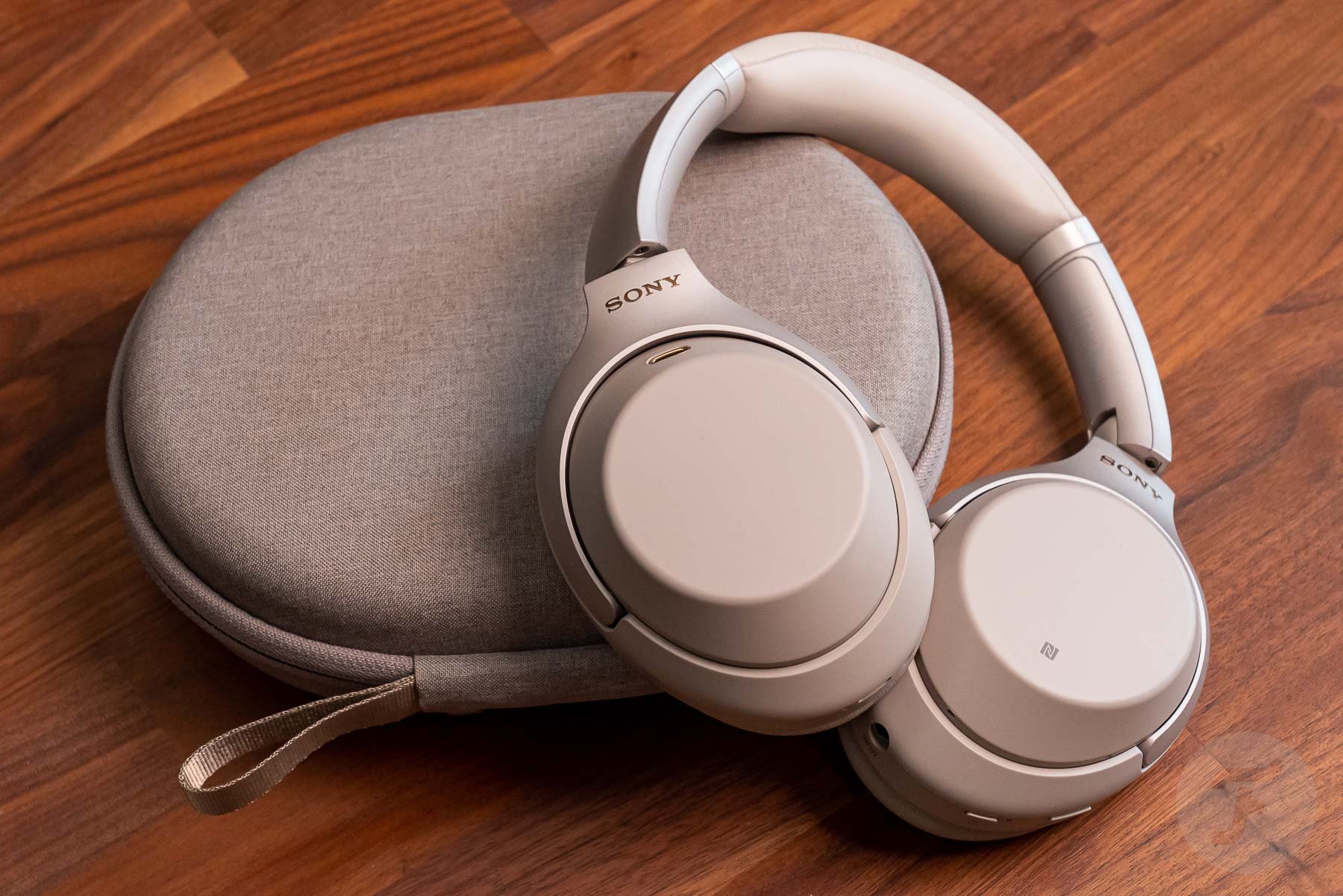 The proper headphones — Essential for travel and good sound quality
For headphones with better sound and even greater functionality, the Sony WH-1000XM3 headphones are a great pick. I have used them quite a bit recently during my travels, and the functionality and accessories that they come with are amazing for airplane travel. Sony has recently introduced the XM5 (generation 5) of these headphones and they seem to be getting better and more intelligent. The best feature next to the amazing sound is the noise-canceling capability, which allows you to enjoy music without any outside noises. These headphones have actually been one of my best (fairly) recent purchases, and I enjoy them a lot when listening to all kinds of different music genres that my Spotify playlists are full of.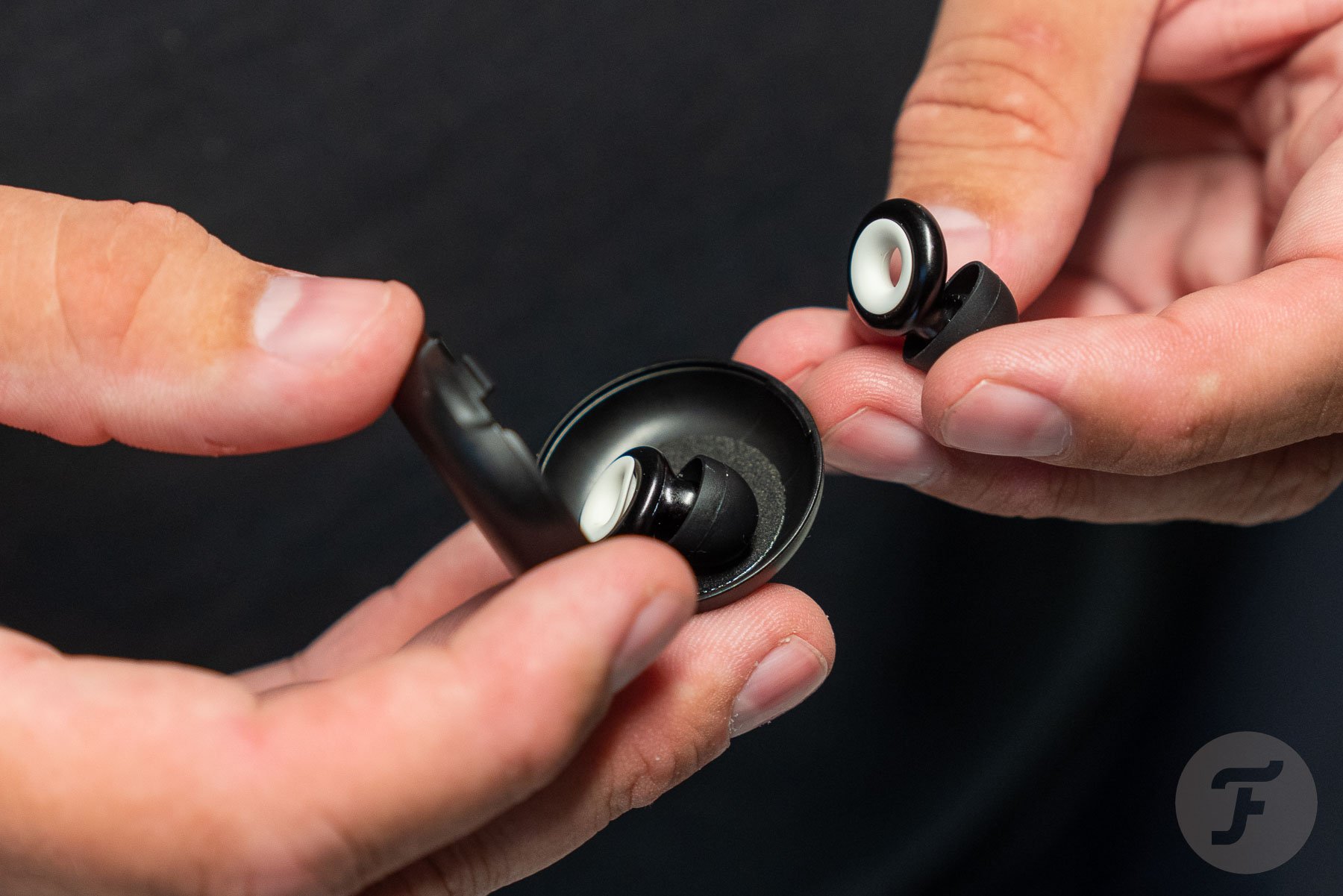 The noise-reducing earplugs — For a live concert
While we are on the subject of music, I go to live concerts regularly. Not nearly as much as I used to 10 or 20 years ago, but I love seeing bands play live. The last concert I went to was actually last Wednesday at the beautiful Patronaat in Haarlem. It was there that I saw Baltimore heroes Turnstile turn the room into a playground of grown men and women jumping and moving around like I hadn't seen in a long time. As I don't want to damage my hearing, I always carry one or two sets of earplugs with me in my bag. My current favorites are these Loop Experience Pro earplugs. They look great and are of wonderful quality, and they're the last step before you get custom-made earplugs. That's something I have thought about many times, but at least with these, I don't have to be scared of losing them in a wild crowd like last week.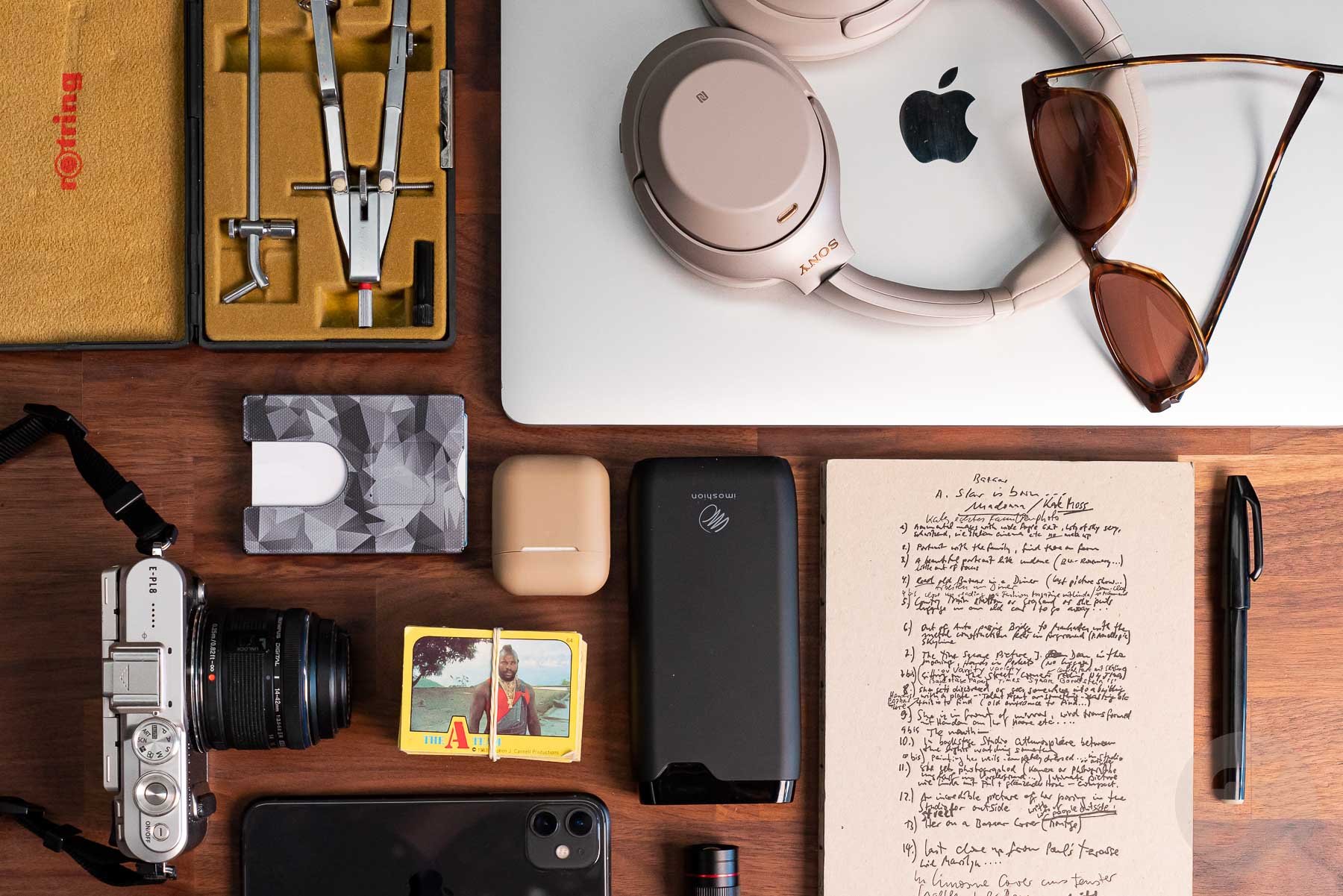 The wallet — Not a Secrid wallet?
If you have read the full series of EDC articles, you know that Secrid wallets are a thing within the Fratello team. And I am not an exception. I use the brand's standard Cardprotector a lot. I love that Secrid is a local company from The Hague with its head offices next to the building where the Fratello offices are. But the Secrid Cardholder is not the only wallet I use. I also have another card holder that allows you to bring a bit of cash as well.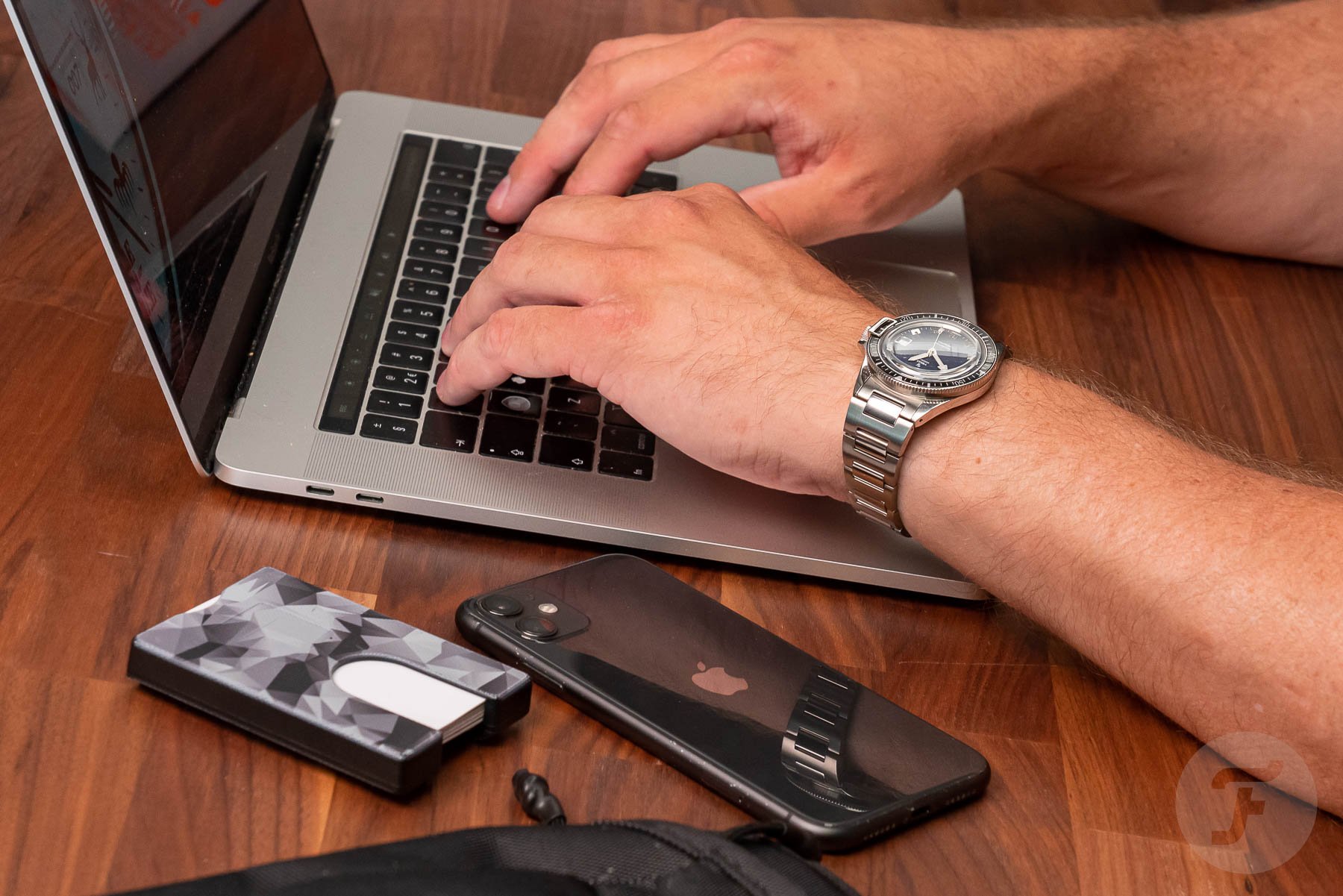 The Walter Camo Wallet is another favorite of mine that comes courtesy of another Dutch brand. Walter is a young Amsterdam-based brand that offers wallets, key organizers, chargers, and cups to go. I love my gray camo version of the wallet. The advantage it has over the Secrid is that it has no mechanical mechanism to push up the cards. That means there is essentially nothing that can break. In all honesty, though, my Secrid has been working for years without any issues. Both of these are great, simple wallets for if you don't need cash, which I usually don't have on me.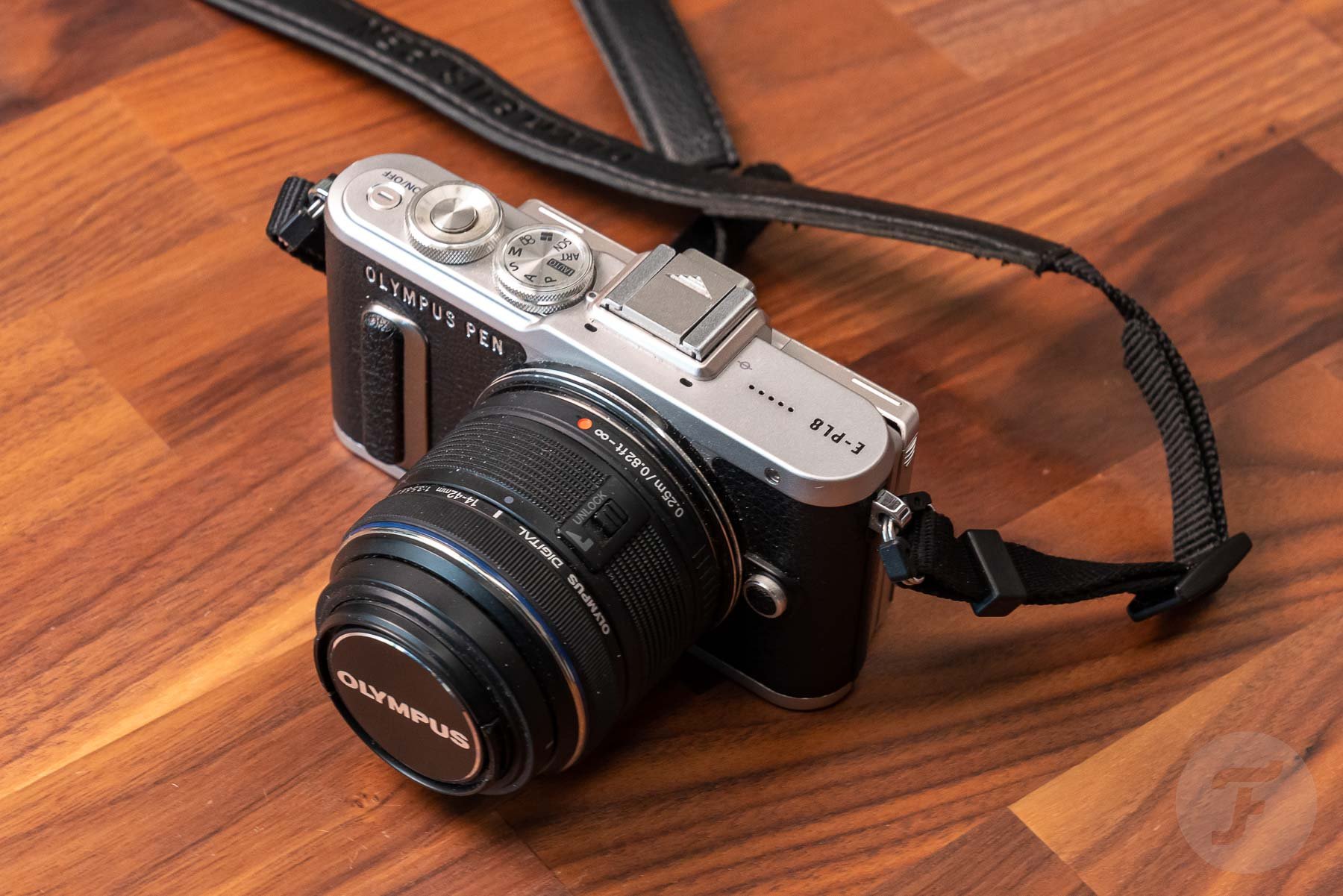 The camera — The brilliant Olympus Pen E-PL8
The camera that I use when I am out and about is the Olympus Pen E-PL8. I had looked into buying an Olympus Pen years ago, but I found them to be expensive for my purposes. In all honesty, I like photography a lot, but I often don't have the patience to go for a great picture. That's why I would definitely not call photography a hobby or a passion. Yeah, maybe to look at. But I love having a camera that is super-easy to use and will get the job done well for impatient people like myself.
The person that turned me on to the Olympus Pen E-PL8 was our own Nacho. Well, no, that's not entirely true. Nacho does own the same camera, and he did help me out greatly getting mine. But what really turned me on to the E-PL8 was the sound of the shutter on his. The sound that this small camera makes is absolutely magical. There is something incredibly satisfying about that sound whenever you take a picture. I use it with the standard 14-42mm f/3.5-5.6 lens that it comes with.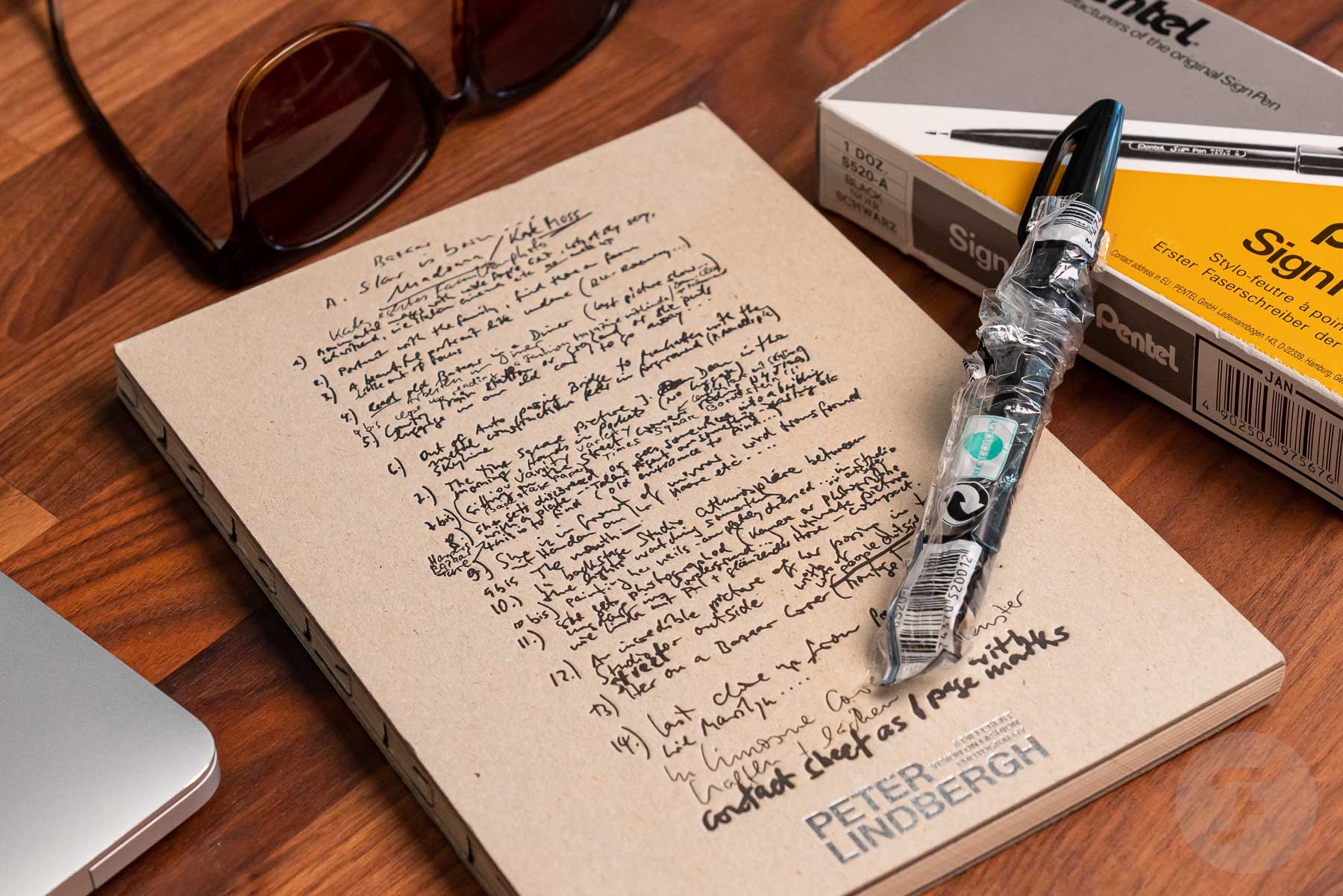 The pen and notebook — No fountain pens or regular notebooks
I am not like many of the other Fratello team members who collect fountain pens. I do own a very standard Lamy Safari in black, but I hardly use it. My go-to pen is the famous Pentel Sign Pen. This Japanese classic has been around for over 50 years. It comes in boxes of 12, which are very cheap. I fell in love with these pens while working at the design agency that I mentioned before. Some of the old-school designers in the company used the Sign Pen to sketch designs, and it was magical. I vividly remember one of my colleagues — Hans van de Bovenkamp, who sadly passed away some years ago — creating absolute magic with the Sign Pen. While technically more of a marker than a pen, I love how comfortable it is to write with.
When it comes to notebooks, I have a small collection of collectible ones that I buy at different exhibitions. The one you see in the pictures is a special notebook that I bought at a Peter Lindbergh exhibition at the Kunsthal in Rotterdam in 2017. The exhibition called "A Different Vision on Fashion Photography" was an homage to the great black-and-white fashion photography that Lindbergh created. His pictures of all the famous supermodels from the 1980s and '90s have made Lindbergh a legend in the photography world. There is also a Taschen book that came with the exhibition with Kate Moss on the cover. But I decided not to buy the book and went for the nice notebook with Lindbergh's little scribbles and notes on there. They show that there was much more to what he did than simply shooting a picture.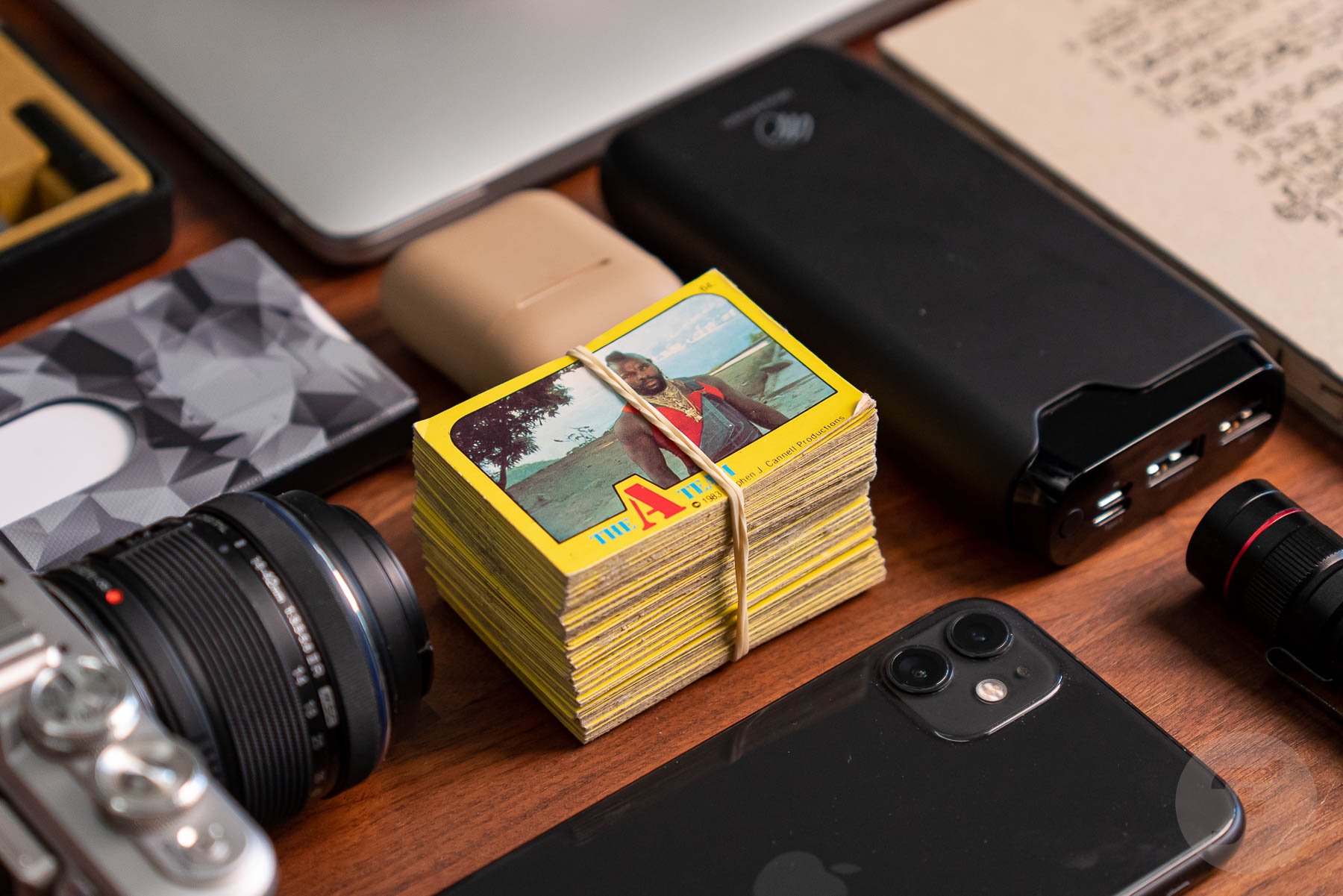 The fun items — A great reminder of my youth
Okay, so you must have noticed that pack of The A-Team trading cards in the other pictures. Honestly, they only find their way to my bag sporadically, but sometimes, for nothing more than fun, I will take them with me. I actually used to own the collectible album that I had glued these cards into back in 1983. I had a full set of red and a full set of yellow cards. Not long after they were released, they were followed by green, blue, gray, and orange cards. The cards are simple pictures of the different A-Team episodes with some studio shots, but I used to love them deeply.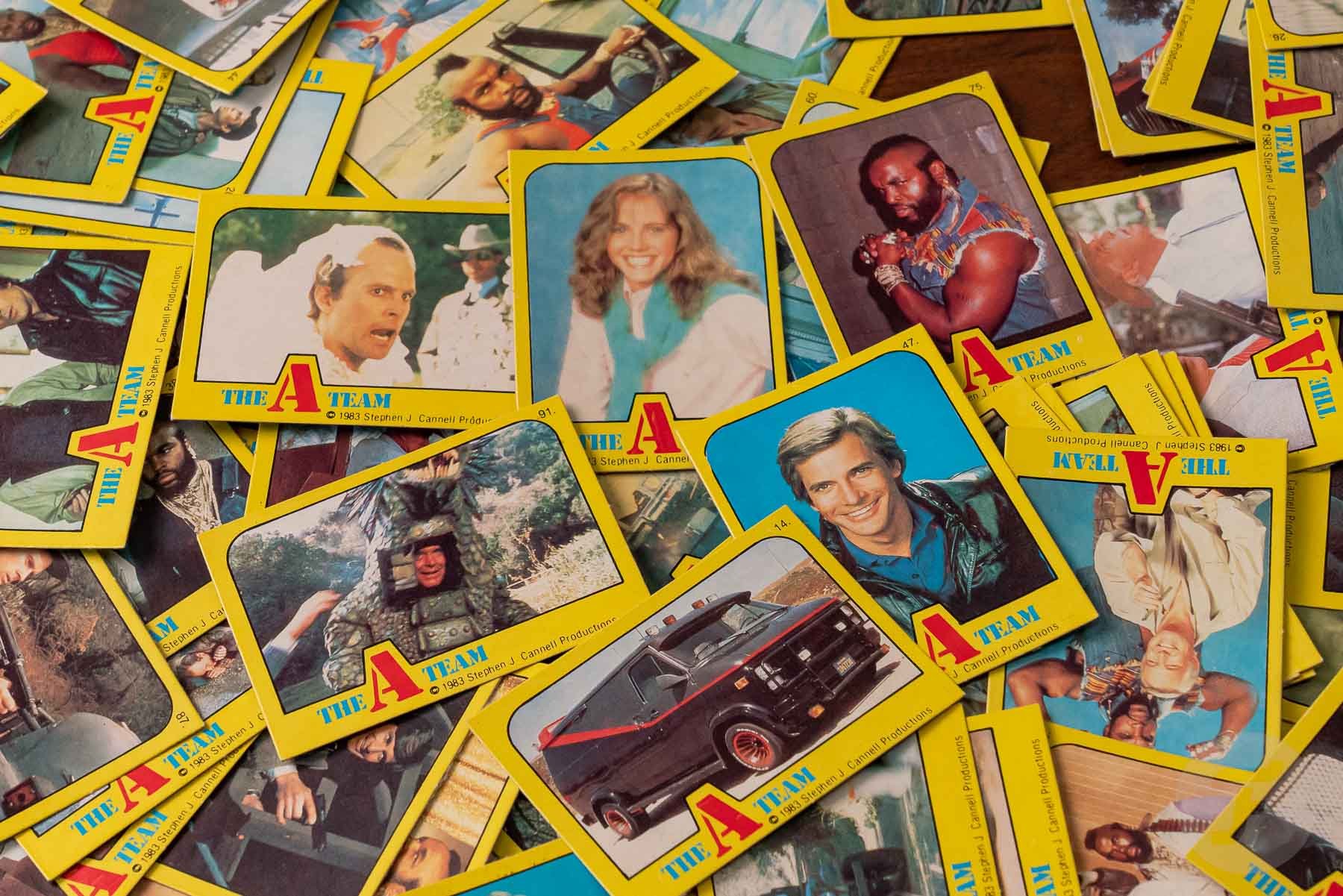 About ten years ago or so, I decided to see if someone still had these on the Dutch version of eBay. To my surprise, there were some sellers that would sell them for a lot of money. There was one seller, however, who offered this full set of yellow cards for pocket change. I jumped on the occasion and bought them immediately. When they arrived, I noticed that these cards had also been glued into the same album that I had. But the seller or someone before him had torn them out in order to have a full deck of cards. I love these cards because they remind me of my youth and bring a smile to my face every time.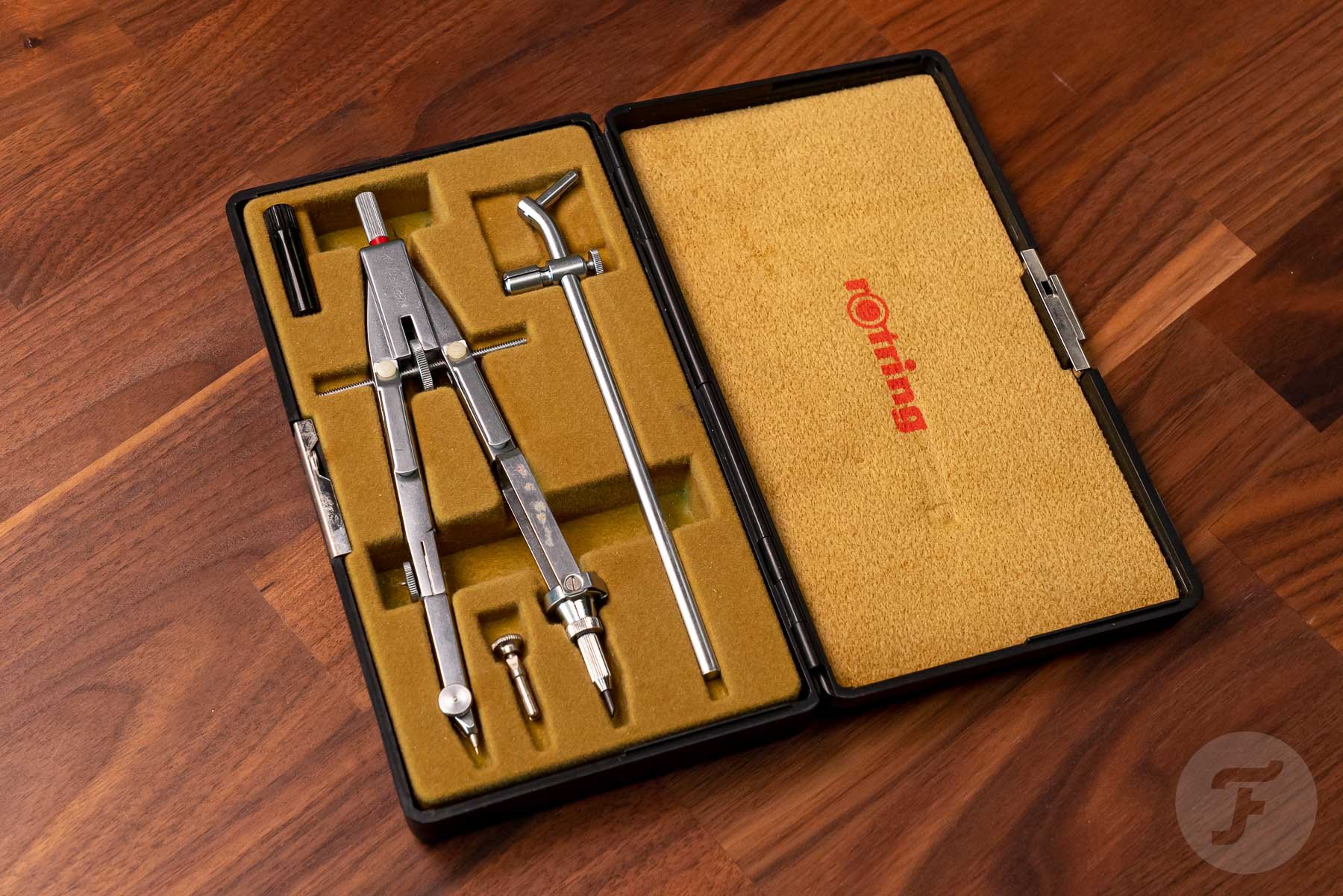 The compass — My dad's pride and joy
The last item in my bag is actually my father's Rotring compass that he used for his job. As I explained in the article about the IWC Ingenieur SL1832, I would often see my dad bring his work back home when I was a young boy. He often brought home big rolls of graph paper with the latest technical drawings that he had to work on, and as a 10-year-old boy, it always intrigued me. I had no real clue what he was creating, but I knew he was a mechanical engineer, and to me, those big rolls of graph paper were an indication that he was working on important things. The graph paper, pencils, rulers, and the pair of compasses were magical tools in my boyish fascination.
Recently, he handed me his Rotring compass that you see in the picture, and I love having it. We used it for a Fratello photo shoot not too long ago, and it has been in my bag ever since. I'm happy that it serves a new purpose, and I'm glad to have it with me every day. It's a great reminder of my father and his technical background. That technical background led him to buy his Omega Seamaster De Ville in the 1960s, and that eventually led me to the world of watches. I am proud of that, and I keep the reminder in my bag daily.
So, that's it for my EDC — a mixture of useful daily essentials and meaningful mementos. What about you? What do you carry daily for work, leisure, or a dose of nostalgia? Let me know in the comments.