Fratello Favorites: The Best Watches Under €5,000 — Thomas's Picks From Grand Seiko, Tudor, And Cartier
Plus a pre-owned charmer from Panerai
Yes! It is my turn to find my idea of the best watches under €5,000. It is actually a more challenging segment than you might expect, especially if you want to exclude the sub-€3,000 price bracket that we previously covered. Brand after brand seems to be vacating this segment in a quest for ever-higher price brackets. It can almost make you feel as though €5K isn't a boatload of money. Well, it is, so I want to find us some truly fantastic watches to justify spending it.
Let's have a look at what I consider some of the best watches under €5,000 on the market today. I will present three new watches and one pre-owned bonus pick.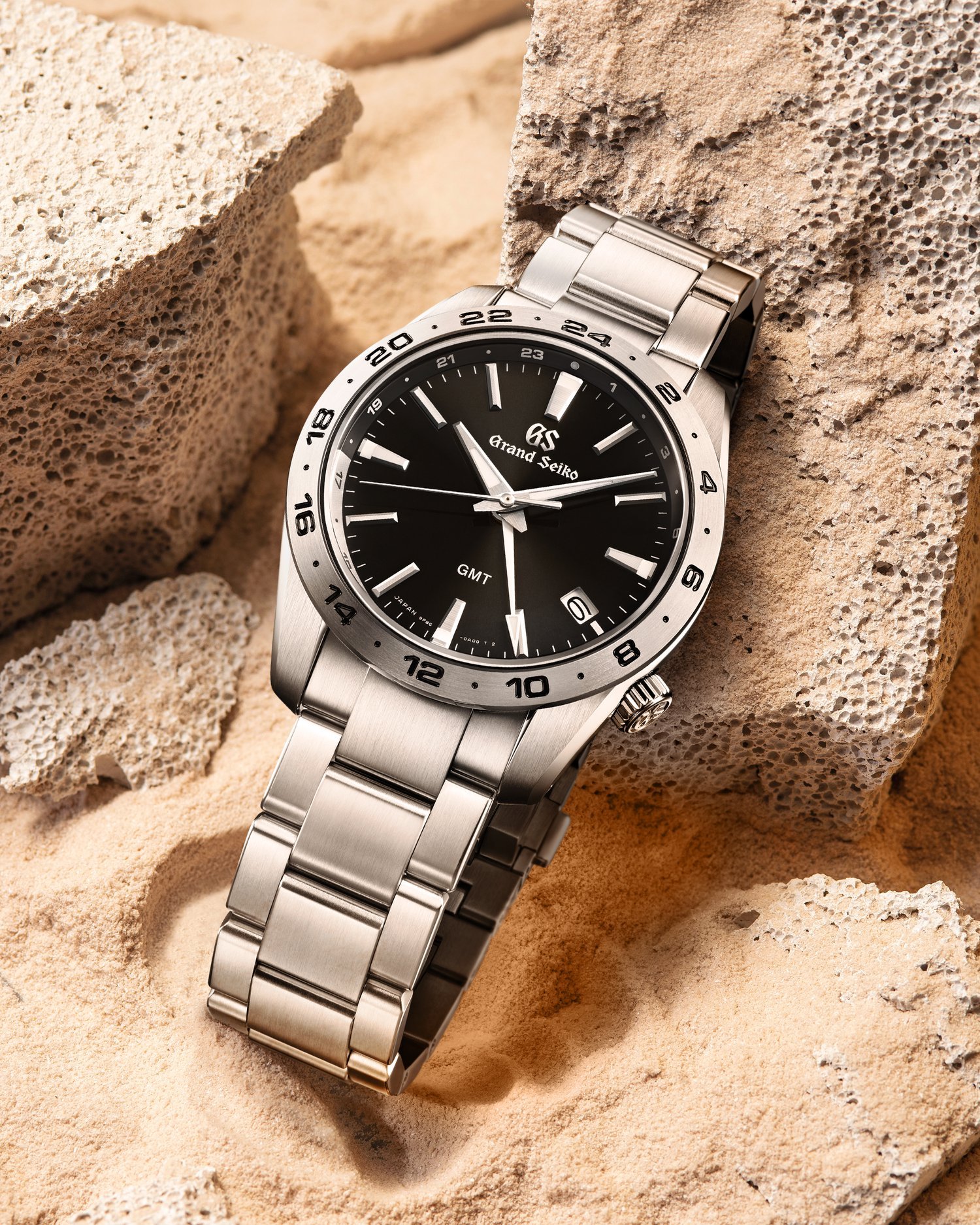 The best watches under €5,000: Grand Seiko SBGN027
The fact that €5,000 somehow still feels like a limited budget when shopping for watches really bugs me. So my first pick for the best watches under €5,000 is one that doesn't compromise in any way. This is the Grand Seiko SBGN027, and I feel this is a best-in-class kind of watch. It is a quartz GMT sports watch. Yes, some may poo-poo the battery inside, but, as quartz watches go, this is superb.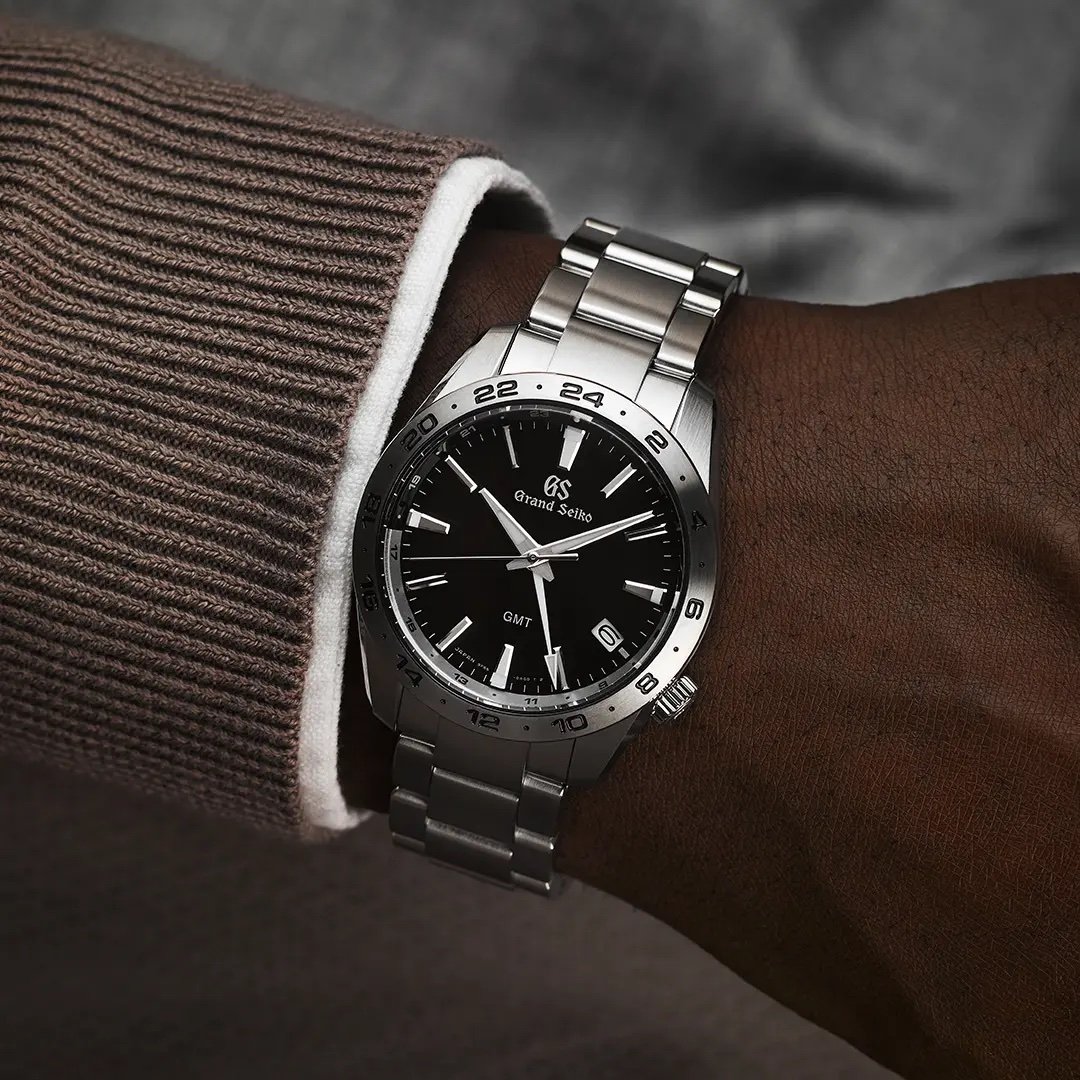 Inside ticks the 9F86 caliber. This is the GMT sibling within the 9F caliber family. In this version, it is accurate within 10 seconds per year or 0.027 seconds per day. So yes, you easily can use this as the reference time within your watch box. Besides being technically impressive, it is also a very attractive and highly decorated caliber. Unfortunately, it is hidden behind a solid case back. But this is one quartz caliber I wouldn't mind seeing through a sapphire case back.
I've picked the monochrome SBGN027 as I like the stark, versatile aesthetic. I also feel that, looks-wise, the red GMT hand of the other color options brings the design a little too close to that of a Rolex 16570. The SBGN027 comes in a spot-on 39mm × 45.9mm × 12.3mm stainless steel case. Priced at €3,500, it fits our budget with some room to spare.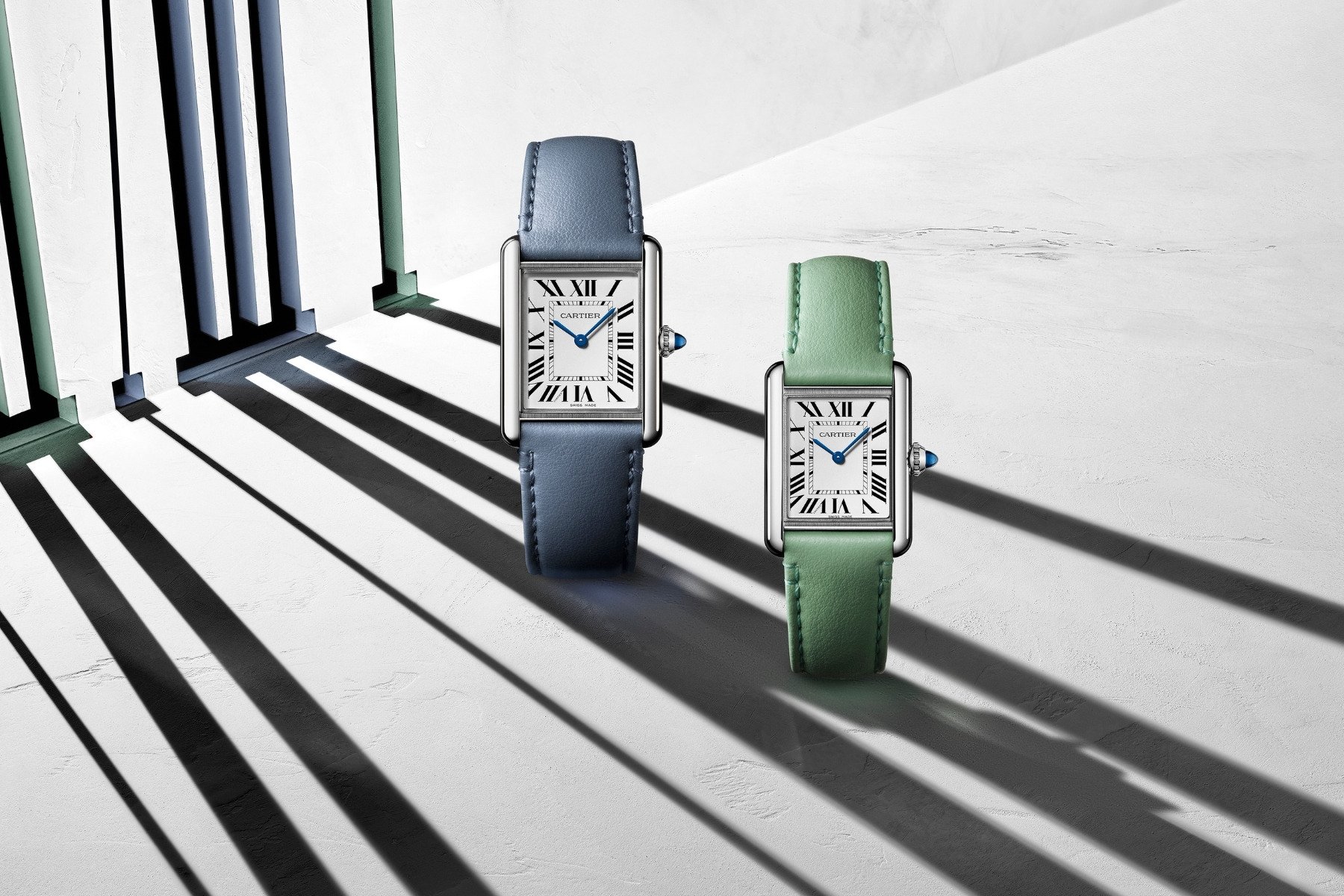 Cartier Tank Must SolarBeat
Okay, so the Grand Seiko caters to the maximizer in me. It is a technically impressive, feature-rich, and extremely well-finished watch. My second entry for the best watches under €5,000 is, in a sense, the polar opposite. It doesn't justify its price tag in any technical way, but this entry is an absolute icon. Bearing easily one of the top five most important watch designs of all time, this is the Cartier Tank Must SolarBeat.
I love how this looks like a classical Tank with round brancards as opposed to the flat brancards of the earlier base model, the Tank Solo. To me, a quartz caliber in a Cartier Tank makes perfect sense. The fact that this one now features neatly invisible solar cells in the numerals makes it even cooler.
My pick would be the "large" model, ref. WSTA0059. Measuring in at 33.7mm × 25.5mm × 6.6mm it is far from a large watch. However, I found it to be just right for a classical Tank on my 17cm wrist. I actually came within inches of buying one last year. Unfortunately, they weren't readily available, and the deal ended up falling through. At €3,350, this one isn't exactly a great value prop. But if you love the Tank, it is the gateway into that realm.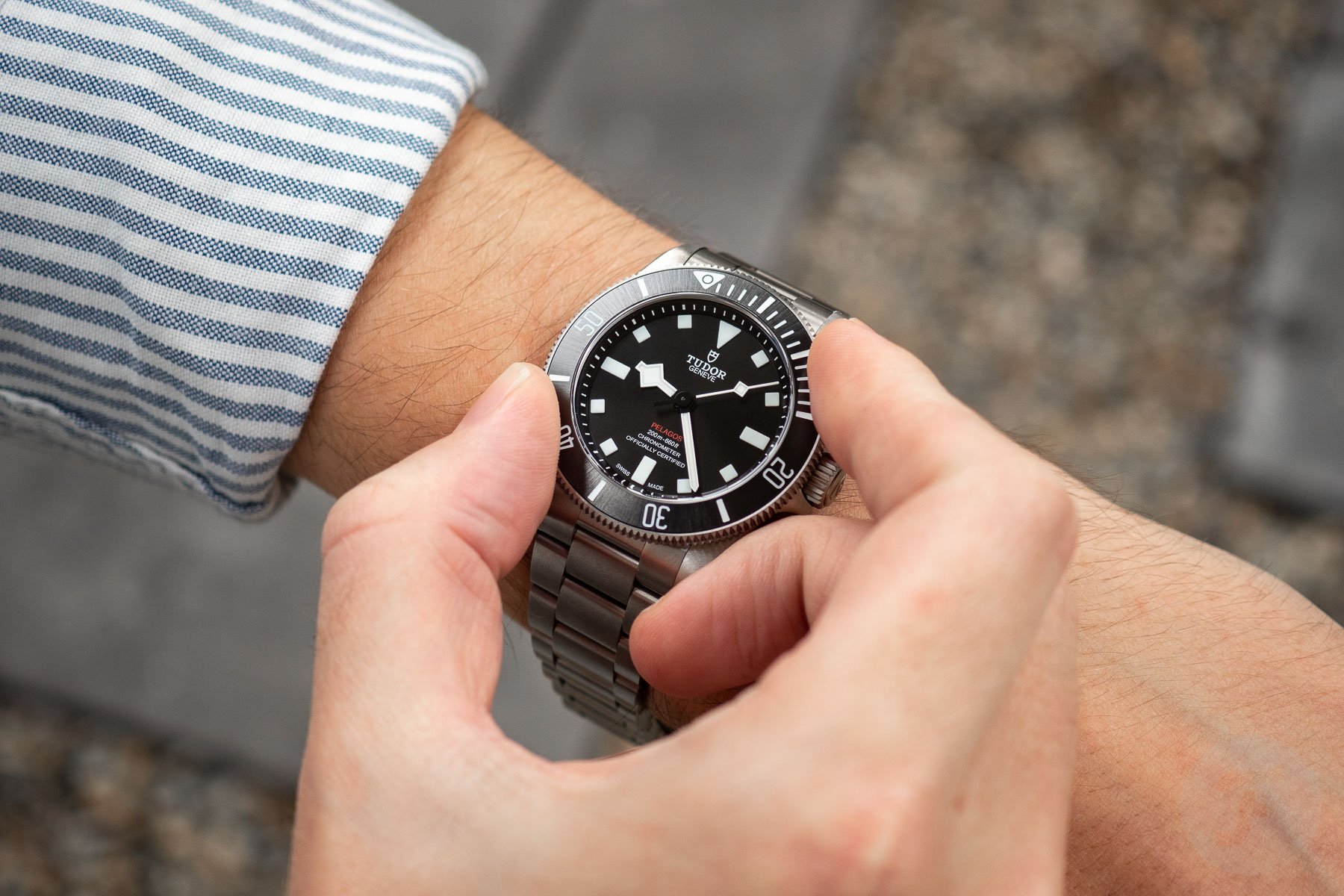 Tudor Pelagos 39
My final new entry for the best watches under €5,000 is another that I almost bought myself. It is the Tudor Pelagos 39. I will tell you why I ended up not buying it, but I will also tell you why I would recommend it to people shopping in the sub-€5K segment.
Let me start with the hurdles that I found myself unwilling to take. I think Tudor got off to a bad start with the launch campaign. Clearly, there was some new agency at work that was unfamiliar with the watch world involved. The watch was introduced as some sort of metropolitan, cocktails-and-swimming-pool-lifestyle sports watch. It was a cringe-worthy message, to put it mildly. However, I can forget about that when wearing the watch. What I cannot get around is the sunburst dial and bezel insert. I have a conceptual issue with them on a Pelagos, but I also just find them aesthetically unappealing. Had they been matte like those in the rest of the Pelagos line, this watch would be on my wrist right now.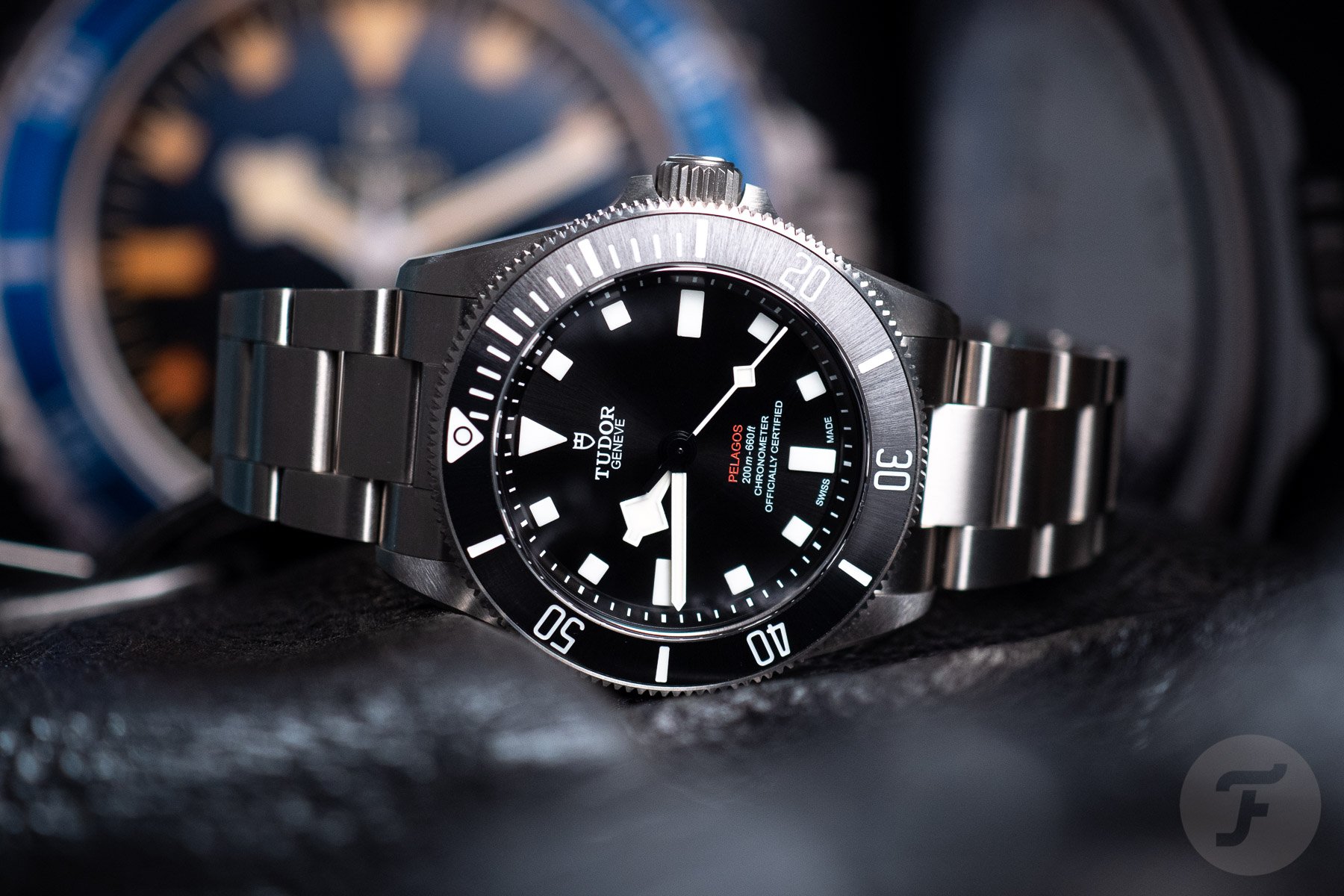 Still, I would highly recommend the Pelagos 39 to anyone. I think this is easily one of the best new sports watches you can buy for under €5,000 from an established big brand. The fit and finish on it is fantastic. I love the bracelet too. In fact, to me, it feels like the watch that the Rolex Submariner used to be before it became too much of a luxury status symbol. At €4,690, the Tudor Pelagos 39 uses up most of my budget here, but I think it is well worth it.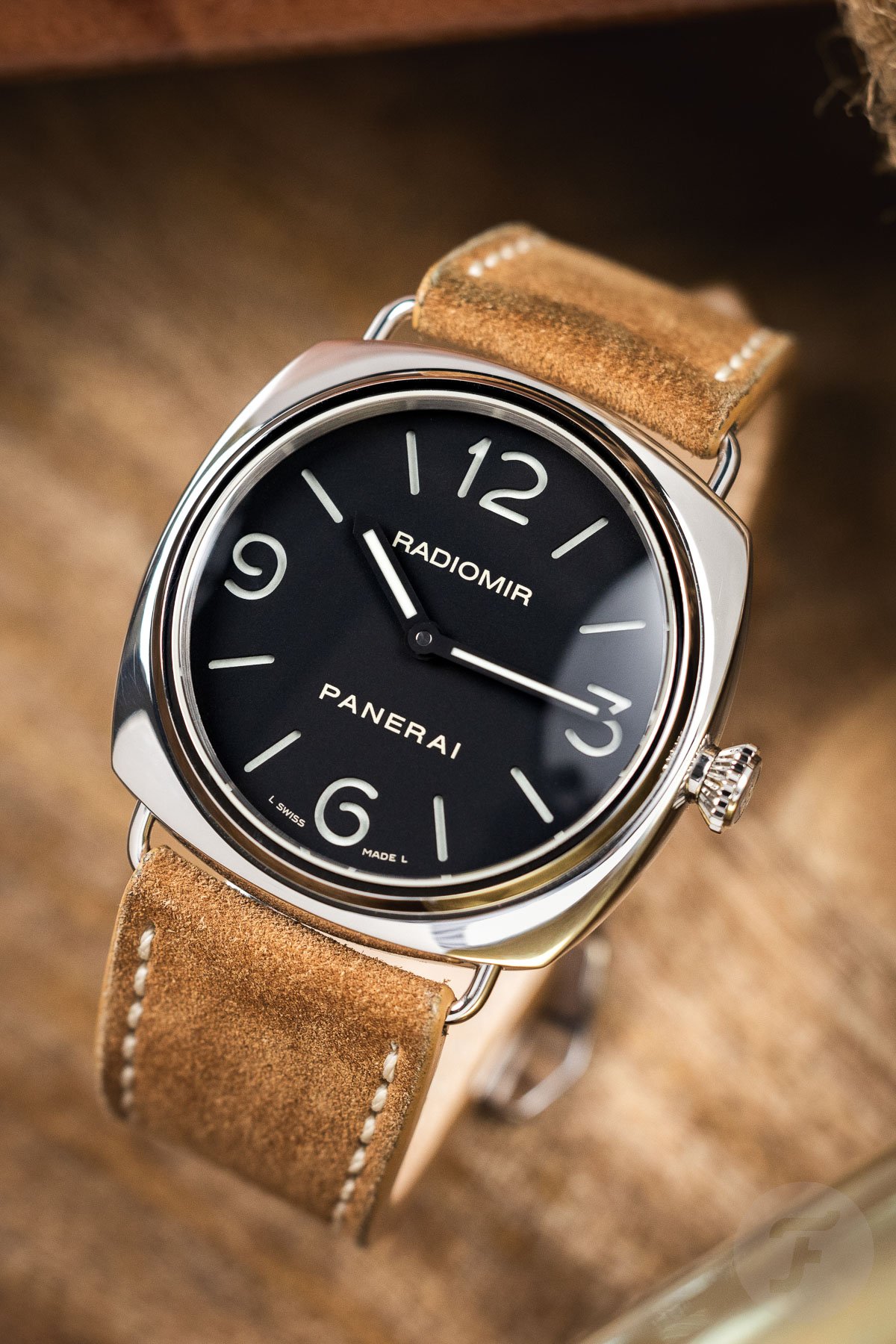 The best watches under €5,000: Pre-owned Panerai Radiomir PAM00210
Now we come to a watch that I did buy with my own money. If you are willing to go pre-owned, you can find yourself a very cool Panerai model within the €5,000 budget. You can go with a Luminor or take the Radiomir route as both are available for around €4K–5K.
I opted for the Radiomir, specifically, the PAM00210. It is one of the references that is most faithful to the original 1930s design. You get all the sweet stuff — a sandwich dial with minimal printing, a cheap-to-service hand-wound Unitas caliber, a 45mm polished cushion case, and, crucially, no faux patina.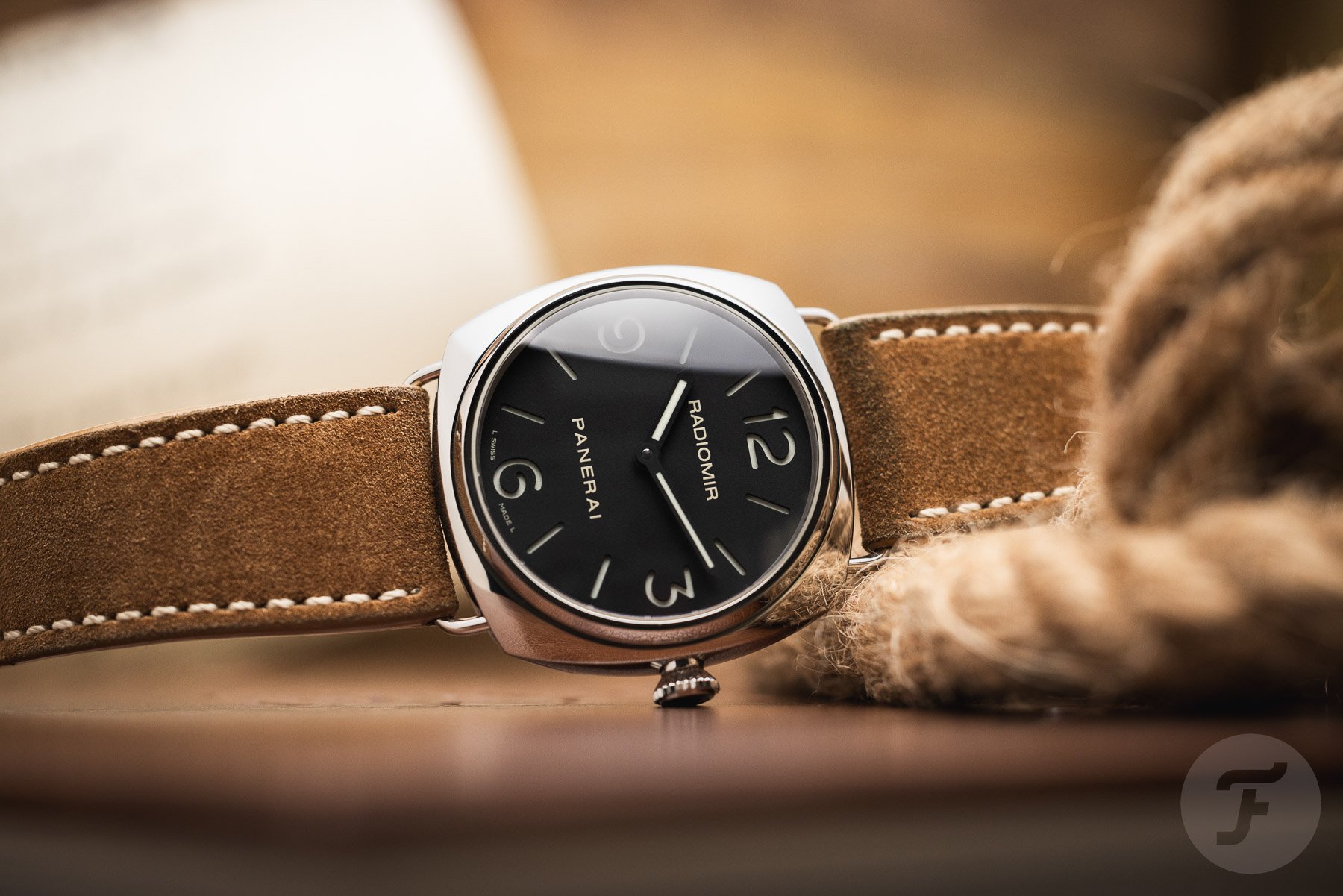 You do have to do your homework on these, though, as there are a lot of fakes floating around. Know what to look for, buy from a reputable dealer, and go for a full set if you can. If you do that, you can find yourself an extremely cool Panerai well under the €5K budget.
Closing thoughts on the best watches under €5,000
There you have it — my three picks for the best watches under €5,000. I decided to go for some more mainstream options this time. If you want to go down the microbrand road, there are awesome choices too. If shopping for myself, I would look at Kurono Tokyo, Airain, Lebois & Co, and Fears as my favorites in the segment.
Now it's your turn. If you haven't already under Jorg's favorite picks, let us know what would be the best watches under €5,000 for you in the comments below!