Fratello Talks: Finding Value In Neo-Vintage Watches
Reasonably-priced hidden gems from just two decades ago
One of the most recurring topics discussed lately in the office is that of so-called neo-vintage watches. Watches that were produced anywhere between the 1980s and the early 2000s. There's no unambiguous definition (yet), so we go with this roughly 20-25 year time span starting in 1980. Some neglected but fascinating watches are to be discovered from this specific era. These pieces have slipped through the cracks of hype and popularity, still offering much value today. Nacho, Morgan, and RJ talk about these neo-vintage watches in this podcast episode of Fratello Talks.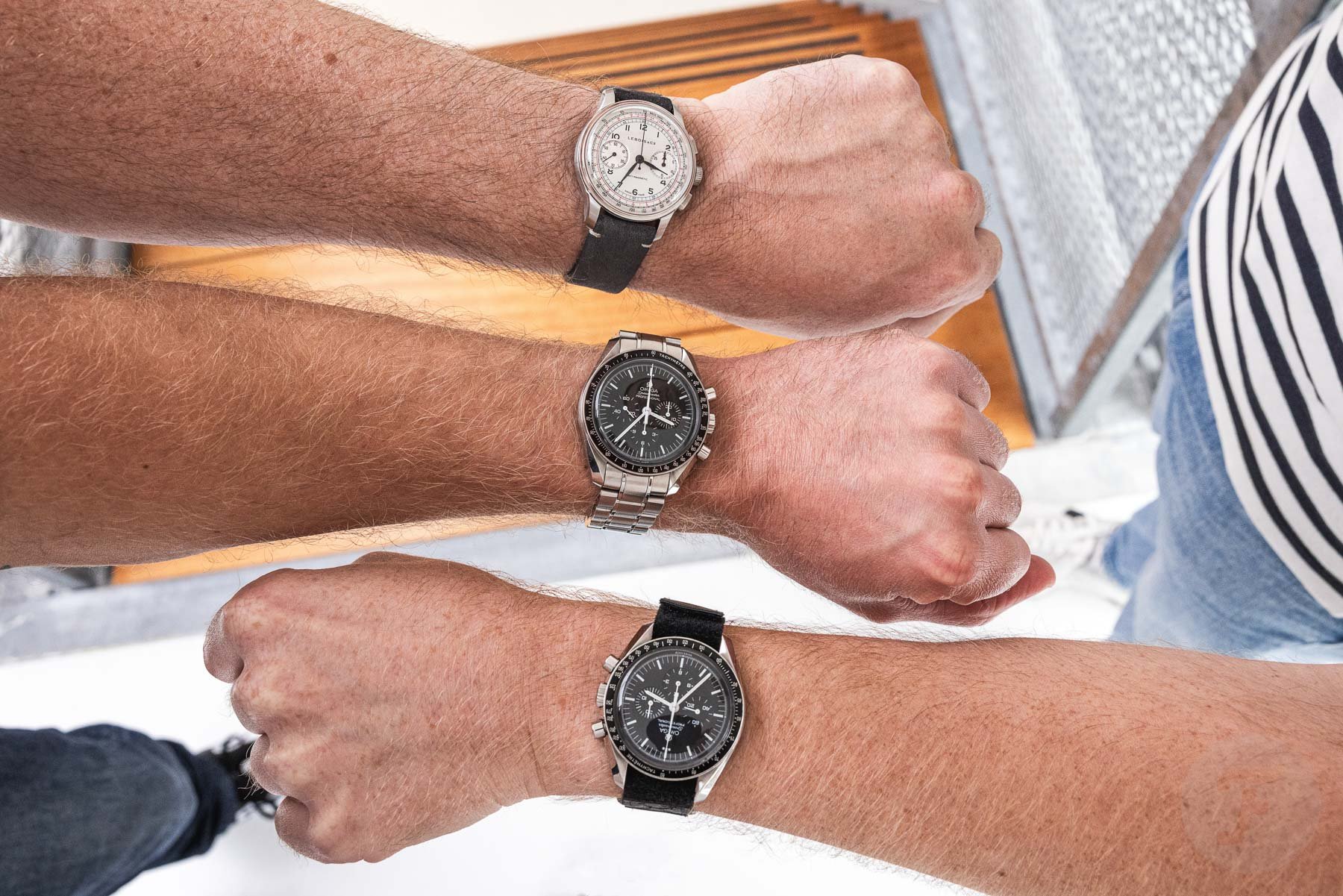 Wrist check
Only one of us stuck to this week's neo-vintage watch theme: Nacho with his early 2000s Omega Speedmaster Professional 3570.50. For RJ, it doesn't feel comfortable yet to call this neo-vintage, as memories of buying watches (new) in those days are still a little too fresh in his mind.
On his wrist, you'll find the vintage-inspired but brand-spanking new Lebois & Co Heritage Chronograph. RJ's hands-on review of the watch will be out later today. So keep an eye out for it! Fratello's photographer, Morgan Saignes is wearing his 2019 Omega Speedmaster Professional, the last iteration of the previous generation of Moonwatch. This one features screwed links, bears the reference 311.30.42.30.01.005, and was the first to come in the big Speedmaster box instead of the previous small red faux-leather box.
Neo-vintage watches
In this podcast, we discuss what we feel is the scope for a watch to be called neo-vintage. We mention some of the usual suspects, such as the Rolex Explorer 16570 or the Omega Seamaster 300M. The guys also cover several less obvious references, such as the Ebel Sport Classic Chronograph with El Primero movement or the Ulysse Nardin GMT Perpetual +- from the late 1990s / early 2000s. There's much to discover from the 1980s to the early 2000s, from brands like Blancpain, Breguet, Panerai, TAG Heuer, and more. One advantage of these neo-vintage pieces is that they are often still complete sets (including boxes and papers). But we also want to inform you that many of the watches produced back then, also from the more prominent brands, might not be of the same quality (and specifications) you've come to know in today's versions.
Let us know what your favorite neo-vintage watches are in the comments below.