Fratello Talks: Impulse-Buying Watches
"Everyone has a plan until they get punched in the mouth"
Welcome to this week's episode of Fratello Talks. Today, we are rolling with the punches and discussing buying watches on impulse. Sinara, Lex, and Nacho gather around the Fratello podcast table to share their stories, have a laugh, and misquote Mike Tyson. Because there's nothing quite like having a plan for purchasing a specific watch to just getting caught off guard by an impulse buy. But before you get your credit card out and click "add to cart"; let's go on to the wrist check.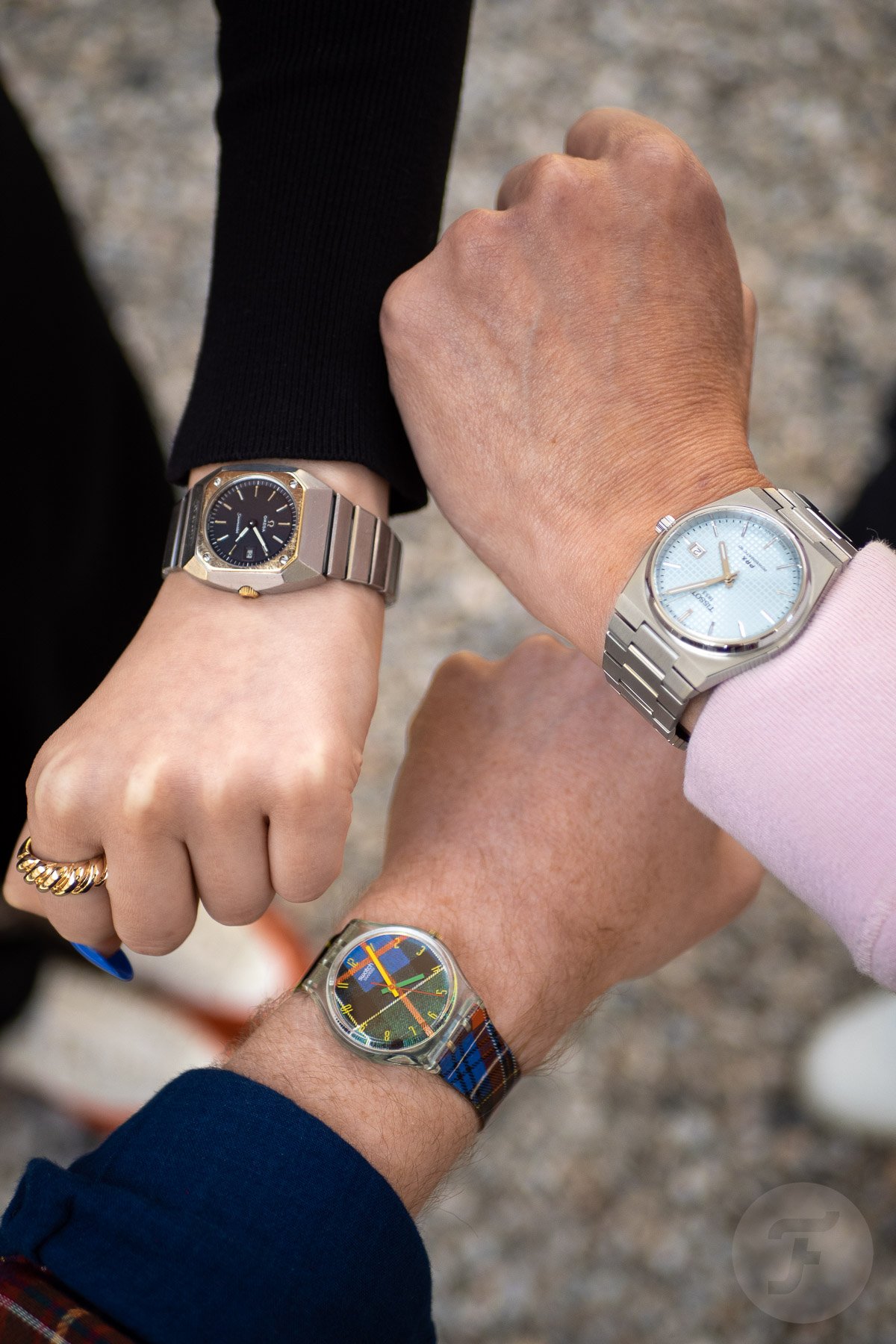 Wrist check
Today, all three podcast participants have picked a watch they impulsively bought. Sinara starts with her most recent purchase, an Omega Seamaster Mariner from the '70s. She scored this one at the recent Rikketik fair, which Gerard documented here.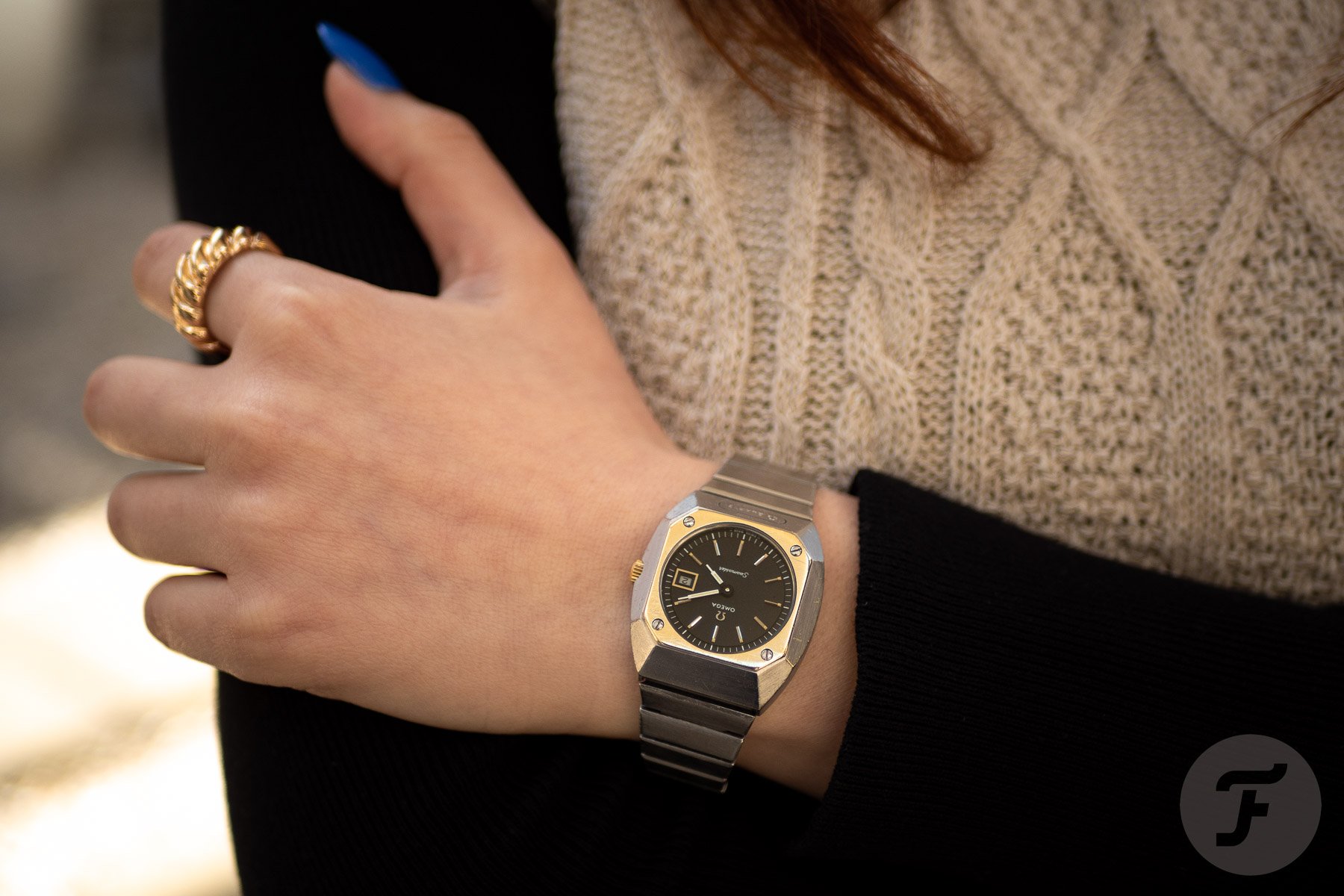 Lex is wearing his Tissot PRX — the 40mm model with an ice-blue dial. It's a watch he considers an informed impulse buy as he was already familiar with the PRX, yet the new color had him pulling the trigger.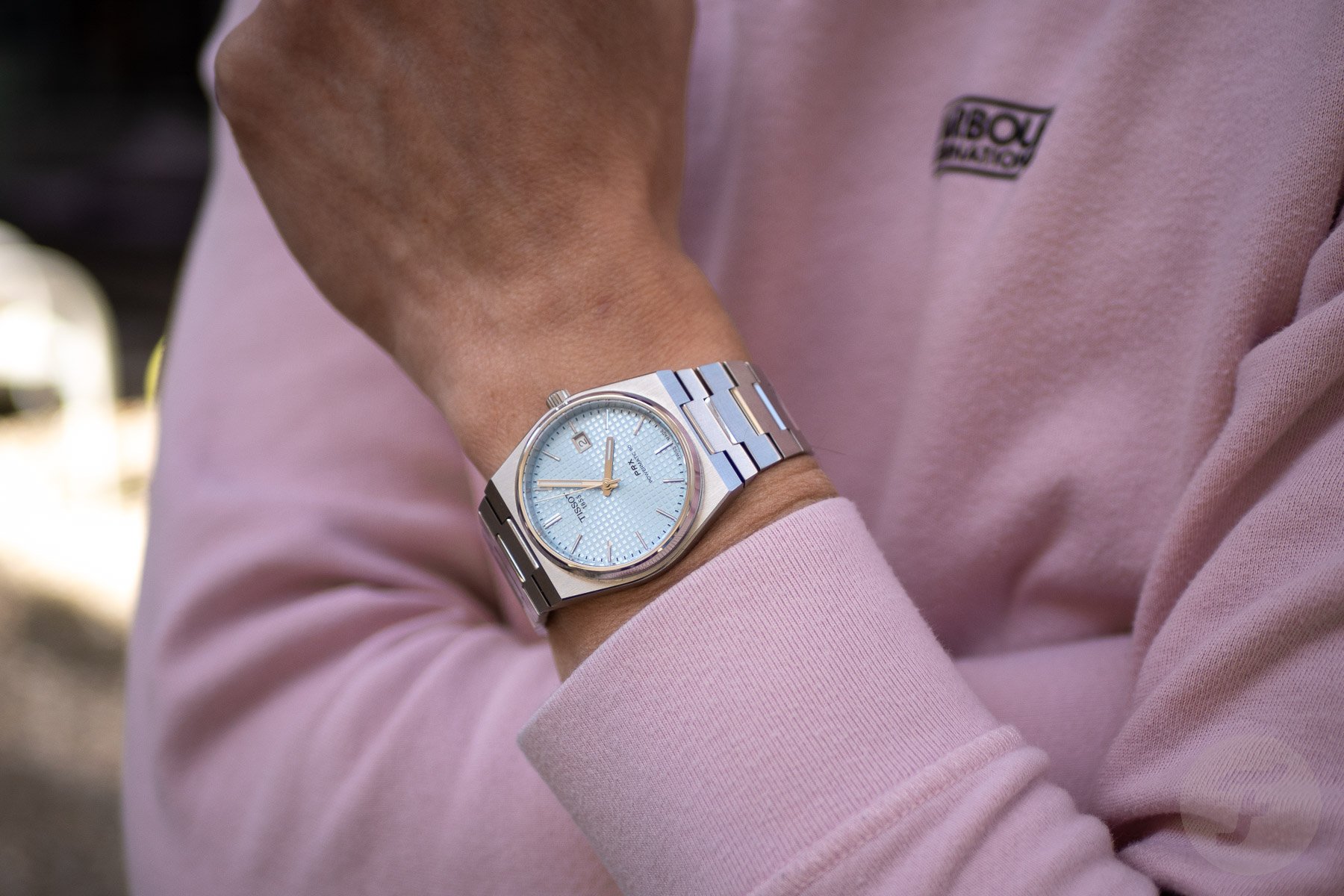 Finally, Nacho reveals that on his wrist is a 1995 Swatch Mc Square, reference GG137. This tartan timepiece was a recent pick-up with cool looks and a price too good to pass up.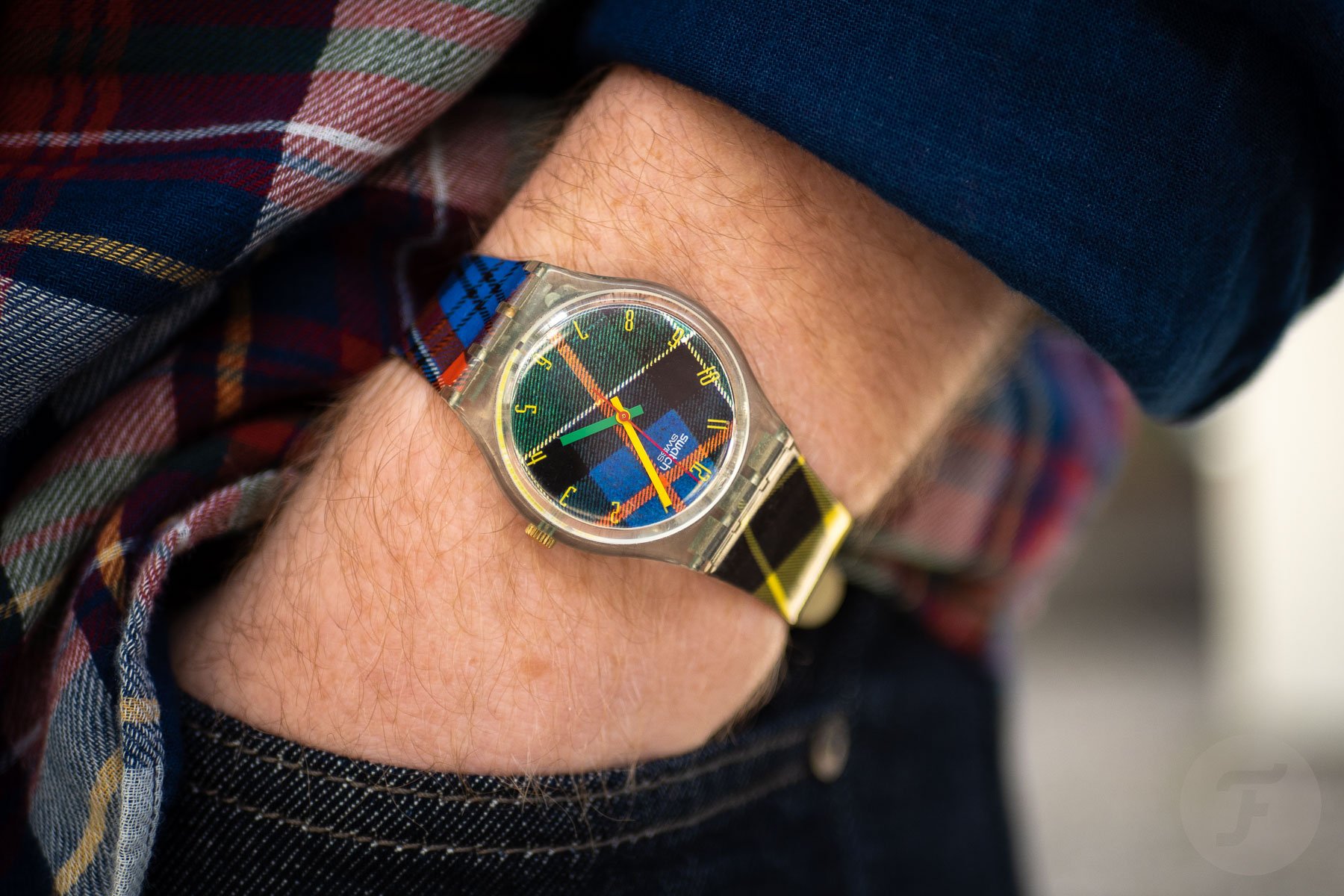 The three Fratello HQ regulars share tales both old and new of their impulsive watch-buying behavior. Finding common ground for the perfect storm that results in an impulse buy is easy. For them, it's a matter of appeal, price, and opportunity. Mix equal measures of all three, and you've got the perfect formula for an unplanned buy. Chances are, if you've been into watches long enough, you'll have made one of these spontaneous purchases. There's a certain satisfaction to it. And sometimes, they even lead to adding an unexpected new piece to the collection that, with further reflection, might not have made the cut.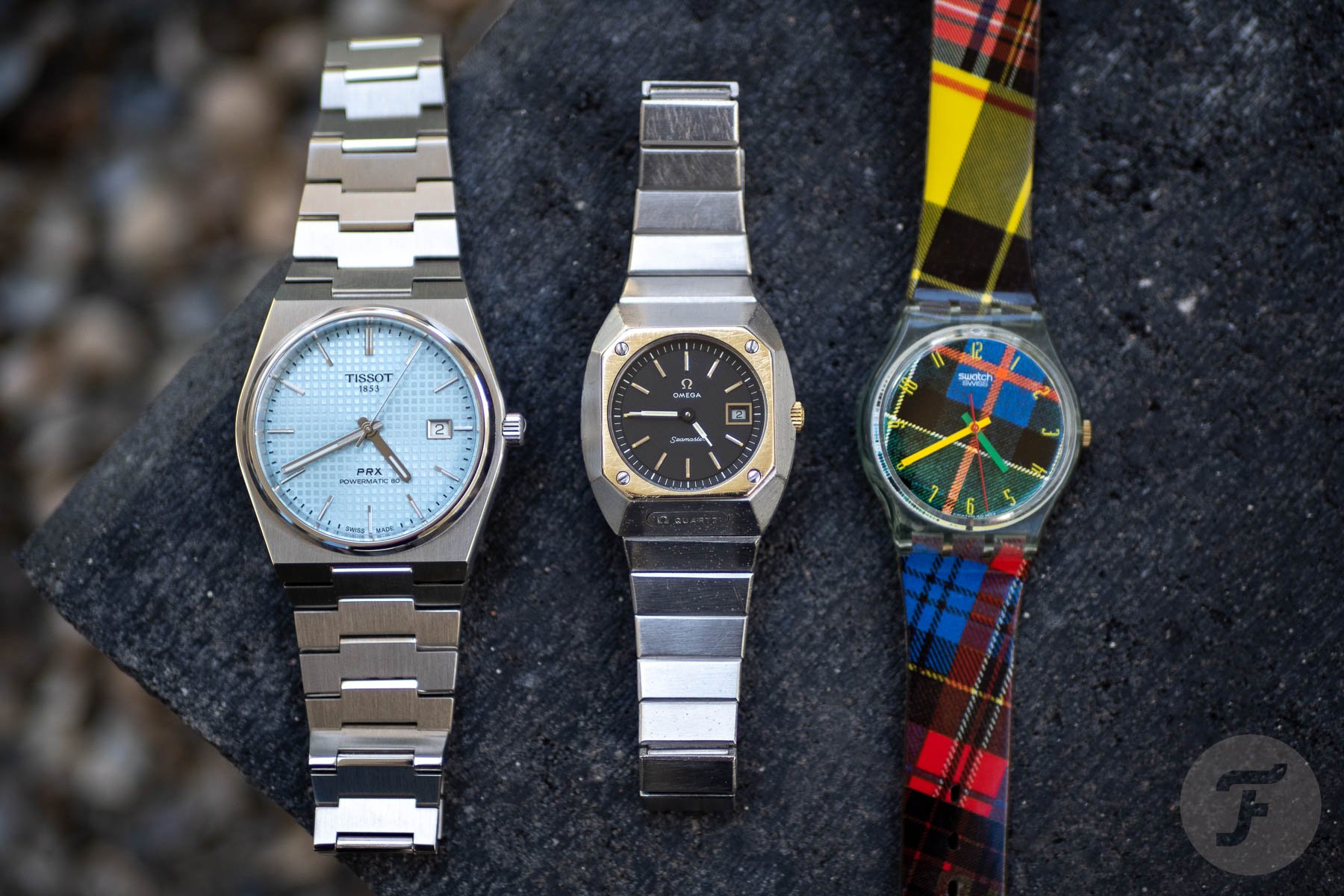 Final thoughts
We hope you enjoyed this week's episode of Fratello Talks! Tune in next week for another discussion.
Before we go, we'd like to give you a chance to tell us about your impulse buys. Have you ever bought a watch on a whim? What was it? Let us know in the comments below.