Fratello Talks To Tissot Ambassador And World Number One Primož Roglič
Cycling's hottest star joins team Fratello
Say hello to Primož Roglič. He is a two-time grand tour champion, the world's top-ranked road cyclist, an Olympic hopeful, and, would you believe, a former ski-jumper. So, without further ado, let's welcome one of Tissot's very finest ambassadors to the show.
Rob Nudds: It is absolutely our pleasure to have you here. As I mentioned in the introduction, your career began in ski-jumping, but how did that switch come about? How did you move over to the bike and what motivated the change.
PR: Well, it is a story I have told a lot of times, and it seems really straightforward now, but it really wasn't. It took a lot of sacrifices and a lot of effort to make it happen. But yeah, in the end, I wasn't as good as I wished to be as a ski-jumper and so I decided to change sports. And now with cycling, I guess I've found something I'm super good at.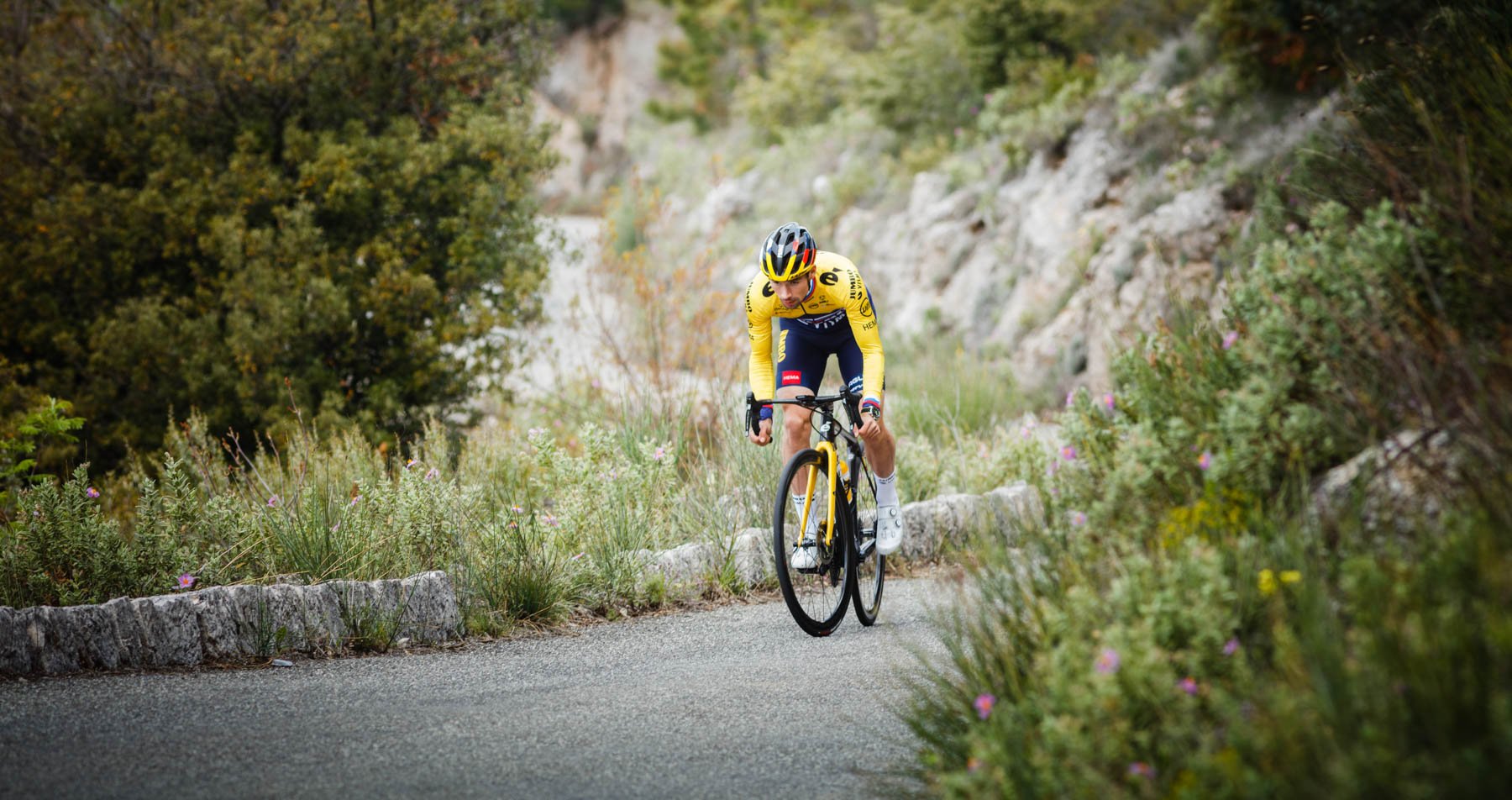 RN: I would say so. Given your rise up the UCI ranking charts to become the number one cyclist on planet Earth, I would say it is a decision that has very much worked out rather well for you. But tell me this: before you made the switch did you have any heroes in the sport of cycling or is that something that came later?
PR: It was more something that later, for sure. I didn't really follow cycling much. I was more into winter sports, especially ski-jumping. Then later on I figured out that my body and my head would suit cycling more than being a ski-jumper.
RN: Have you ever been back and watch the old Grand Tours and found a rider you identify with now?
PR: I didn't really do that, no. I was more into living in the moment and always trying to learn from the guys I was in touch with. From my teams and the guys surrounding me in the peloton.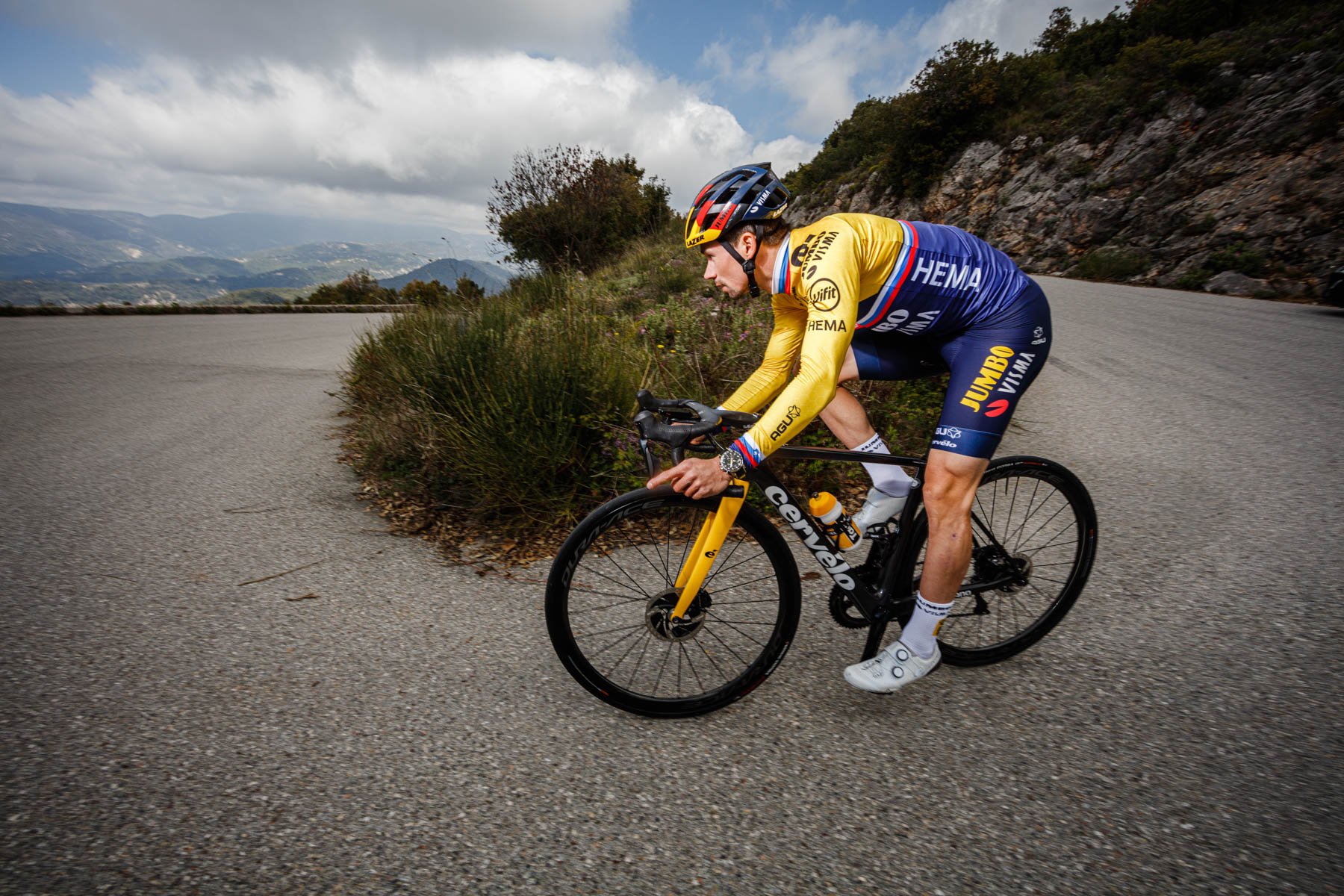 RN: Well I guess living in the moment and staying focused on the matter at hand is why you've managed to win two Vueltas, but we're not here to talk about that. We're here because you are actually a Tissot ambassador. Are you actually into watches away from the bike?
PR: Yes, for me it's a pleasure to work with Tissot. They are the official timekeeper of all the big Grand Tours and we have a lot of the same values that we can fight for and hopefully together inspire and share some good moments with the rest of the world.
RN: Which watch do you wear the most often?
PR: Yeah, right now I'm wearing the Super Sport and I'm really quite happy with it.
RN: Nice choice! If you could have any watch (it doesn't have to be a Tissot although I'm guessing it might be) what would it be and why?
PR: As I said, for me, this one (the Super Sport) works well, so as long as it does its job and tells the right time, I'm happy with.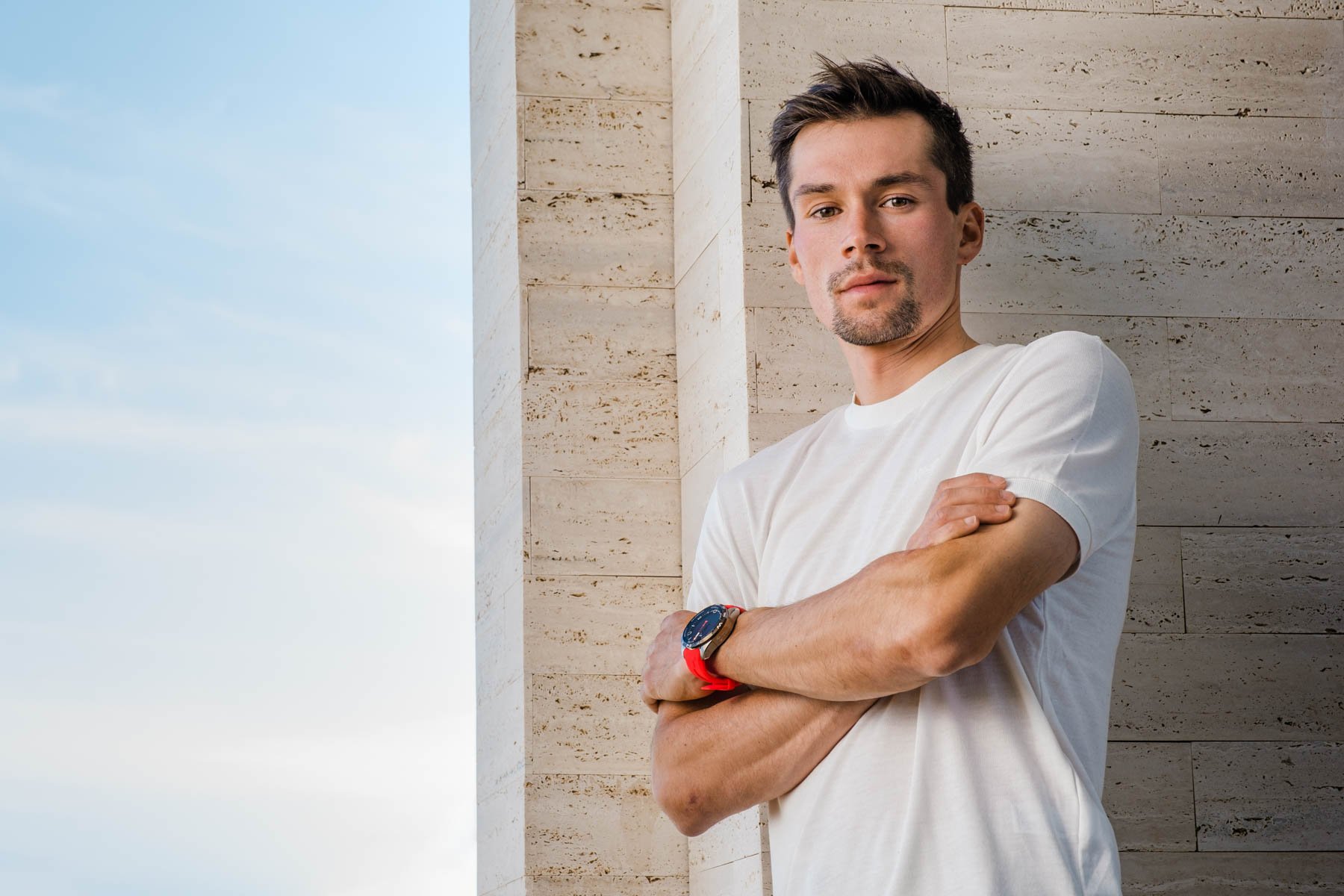 RN: I see, I see: a man of pure function. But I guess it makes sense. A watch is just a tool for you like your bike! But enough watches for now. I want to ask about the upcoming season. I don't know if you can give too much away about your plans, but I assume you'll be back at the Tour de France. But tell me: will this be your year?
PR: Well, we will see at the end of the Tour, we'll see who is the best and who will win the race, but we'll go there and give it our all and see how it turns out.
RN: Do you think you will ride the Vuelta this year also? Will you go for three wins in a row?
PR: We will just wait and see. Nothing is really certain. Life is changing all the time. Normally, I wouldn't consider it. I will ride the Tour and then hopefully the Olympics, and then the Vuelta would be a bit much. But never say never. We'll see how the Tour goes first.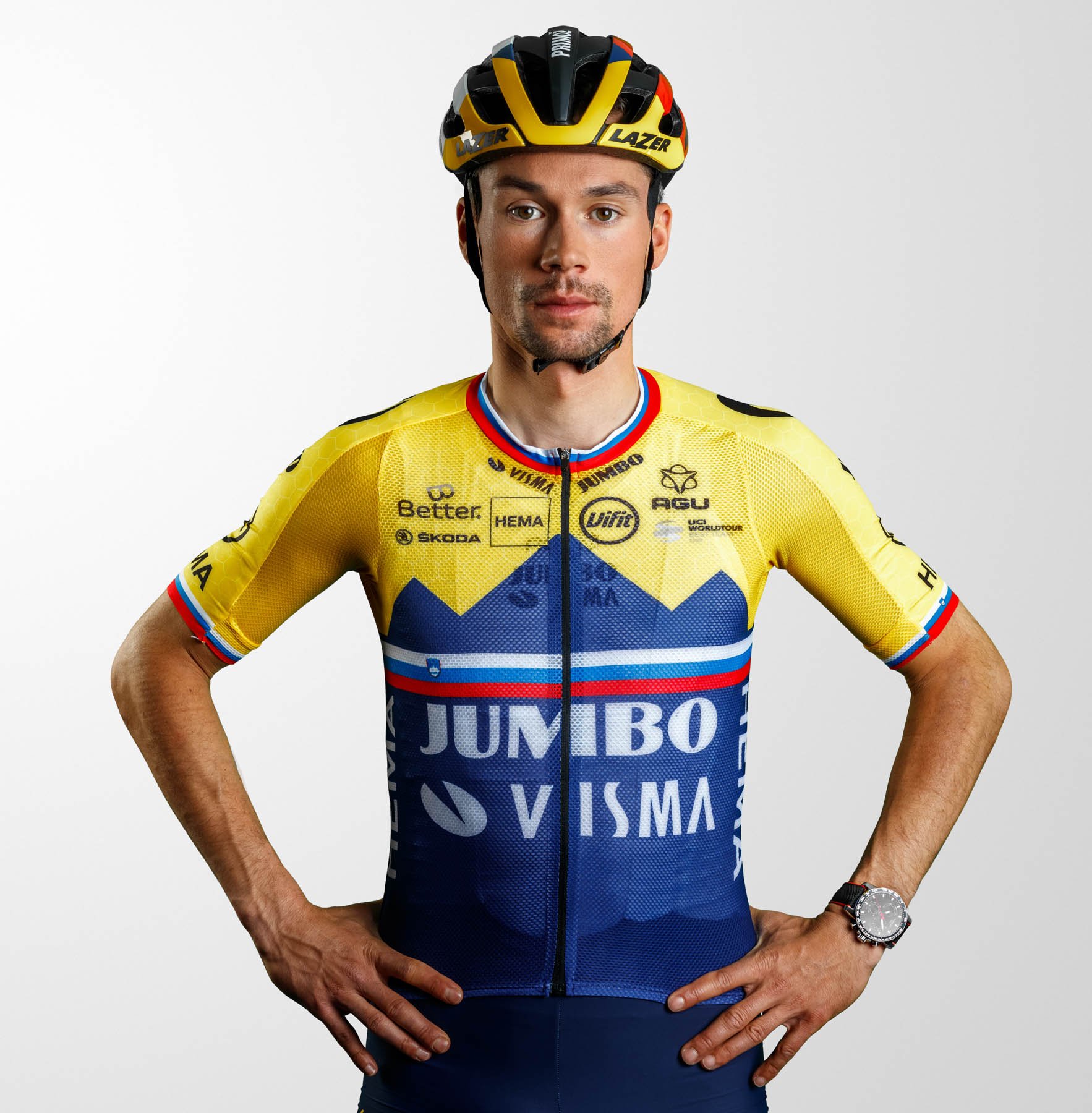 RN: Yeah, I would imagine the Tour de France is enough for someone to focus on. But look, you are the number one ranked road cyclist in the world and you seem to be in incredible shape. Do you think that coming to the sport of cycling late actually helped you and will help your longevity on the bike?
PR: Yes, it definitely has its advantages and disadvantages. Look, I am not a young guy but from the point of view of my time on the bike, I am. And yes, from that point of view, I am also still gaining experience year after year as time passes by.
RN: I'm sure you're going to be able to put those fresh legs to good use over the rest of your career. I believe you will win all three Grand Tours before you retire. I hope you do! Is that something that you have your sights set on, or do you just take each race as it comes?
PR: Yeah, it's true, but I don't want to think or dream too big. I just want to focus on the first things first. Let's get to the Tour, we'll do our job as well as possible, and in cycling there are a lot of races, and motives, and goals that you can fight for.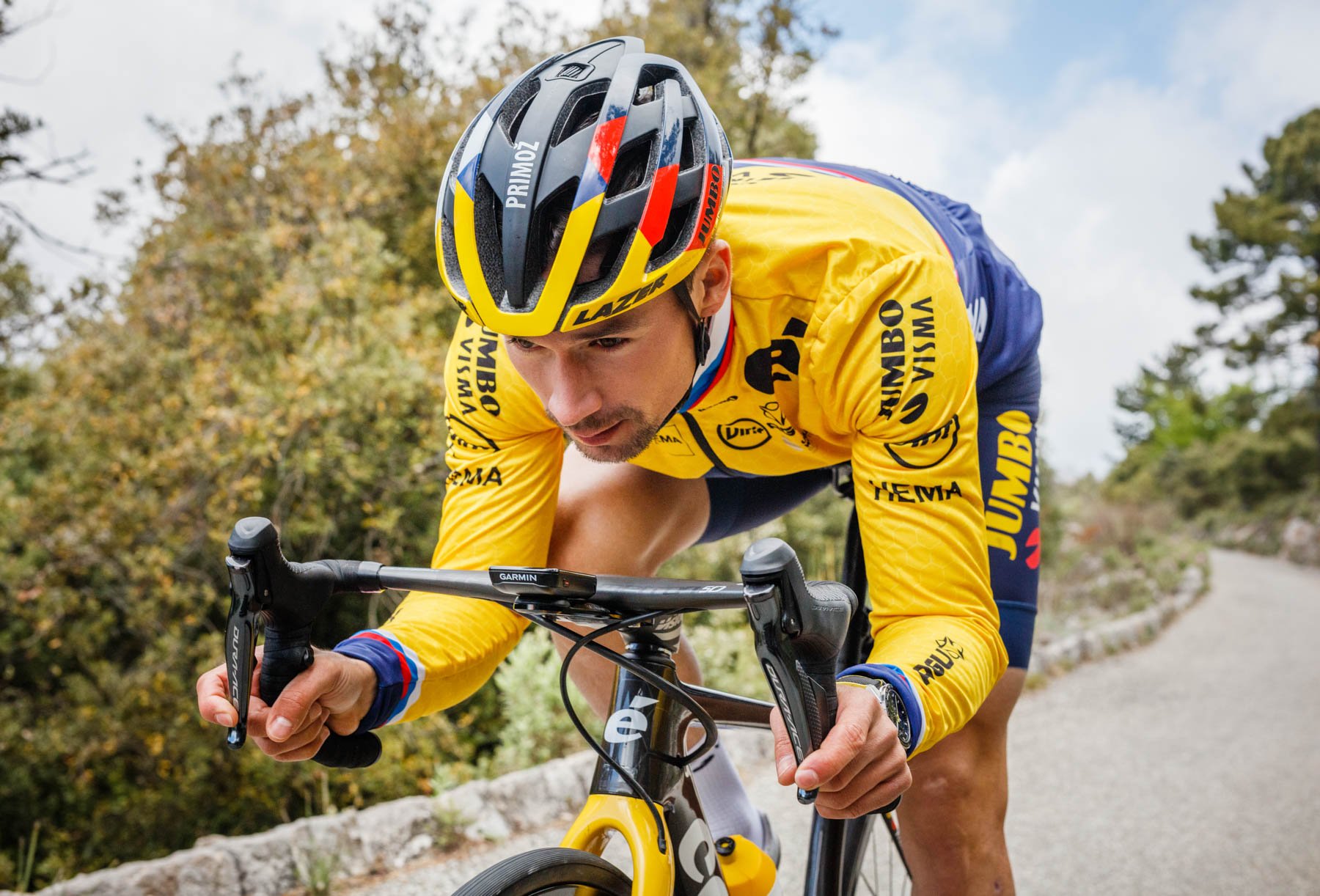 RN: And all of those goals and underlying motivations go into shaping the characters that make up the peloton. You know when I was a kid I grew up dreaming of riding the Tour de France one day because I was enthralled by the characters of the men attempting the greatest race on Earth. My favorite was Virenque, his favorite was Mario Cipollini (and still is if his hairstyle is anything to go by), and our dad was a dedicated Pantani man (possibly also hairstyle-driven). There seemed to be a lot of flavor in that era. Do you think the peloton is still as interesting as it was in the past or do you think extreme professionalism and massive demands placed on the riders have had a detrimental effect?
PR: Oof, everything for sure has its own limits, you know? All the time, we are pushing things to the limit. But at the same time, it is also important to enjoy it. To enjoy your life, you have to enjoy the racing and enjoy the suffering. And that's something people can see. It is attractive. And for you, as a young kid, it attracted you. I think it inspires people and encourages people to push for their dreams in other ways away from the bike.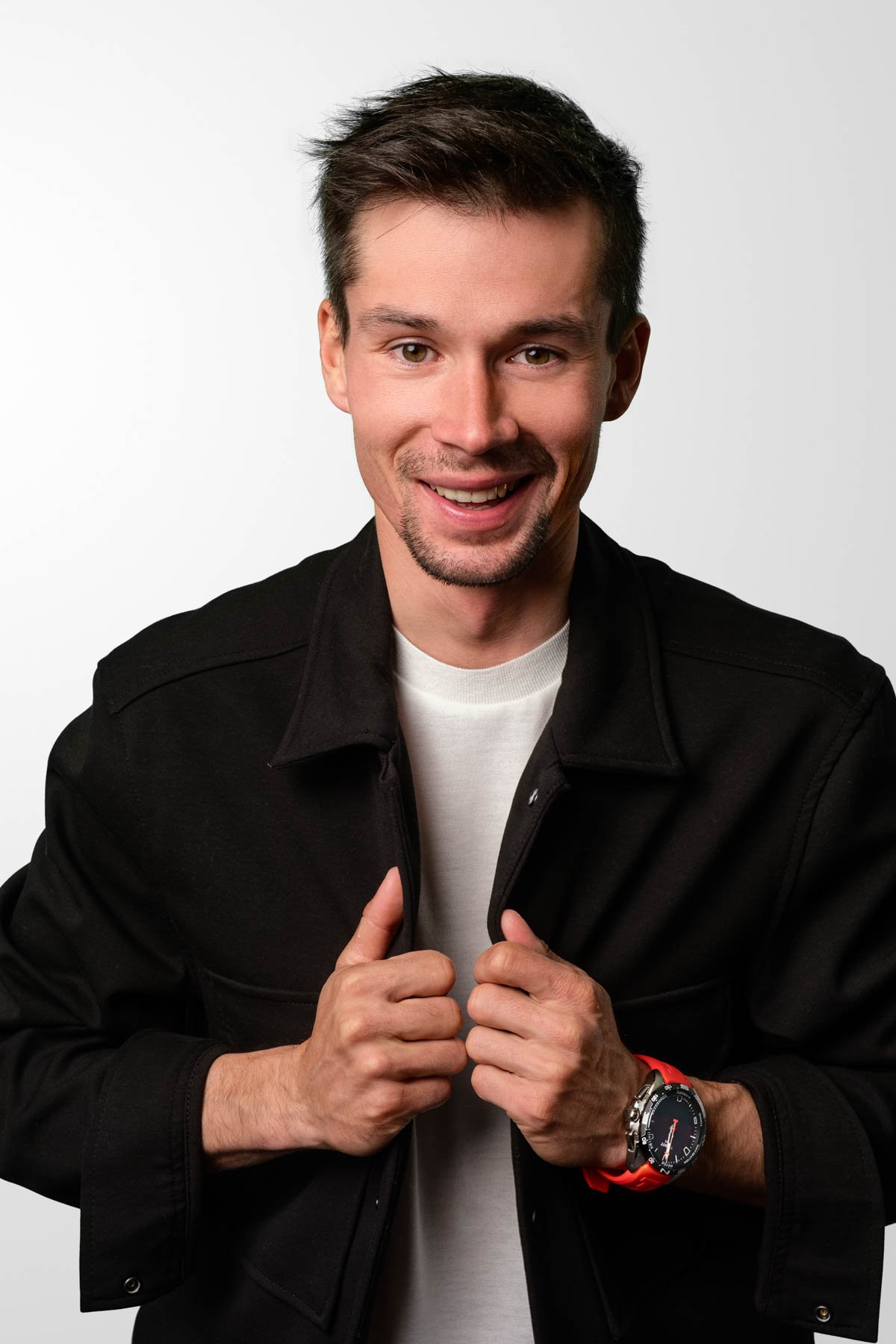 RN: Yeah, I couldn't agree with you more. Cycling pushes the body and mind to the absolute limit, I don't think there is any sport like it, which is why I've always found it so engaging. You see people right at the very limit of their abilities and what they can stand. And you're right. Those kinds of lessons you learn from people on the bike can translate to other areas of life also. So last question for you, kind of in that vein: What's the hardest thing about being a professional athlete?
PR: Hahaha, there's nothing hard as long as you like it, haha.
RN: Wow, what an answer. That's a lesson for all of us.
Thanks to Tissot for organizing this interview and Primož Roglič (@primozroglic)for taking the time to talk to @robnudds for Fratellowatches.com.