The Interview: Fratello × Louis Moinet Memoris Spirit 40mm Chronograph
Jean-Marie Schaller sits down with Rob and discusses the ethos of Louis Moinet
Recently, I had the chance to meet with Fratello's good friend Jean-Marie Schaller, owner of Les Ateliers Louis Moinet, based in Saint Blaise, Switzerland. Schaller is known throughout the industry for his verve and vision. Conversations with the man behind the renaissance of Louis Moinet's name and legacy are never short on insight or enthusiasm. As such, we thought it would be a nice idea to transcribe the most recent conversation we had about the brand and its current direction, viewed through a prism of Fratello's upcoming collaboration with Louis Moinet on the most "out-there" execution of the recently released Memoris Spirit 40mm Chronograph.
Schaller and Moinet
Rob Nudds: Jean-Marie, it's a pleasure as always to sit down with you. For the benefit of our readers who have not heard of you or Louis Moinet before, could you please introduce yourself and explain how you came to learn of the legend that is Louis Moinet?
Jean-Marie Schaller: I grew up in the Jura Mountains, in the small city of Delémont. As a boy, I felt a lot of passion from the people working in the watch industry. There was a brand known as Jura Watch; there were watchmakers, case makers, dial makers, etc. These people gave me a sense of the importance of having a mission. I felt they were working not just to make a living — of course, we all have to — but they were all pursuing a passion. Soon, I realized that a watch was more than just a simple product. Watches are the expression of know-how, tradition, and soul from the Jura Mountains and Switzerland.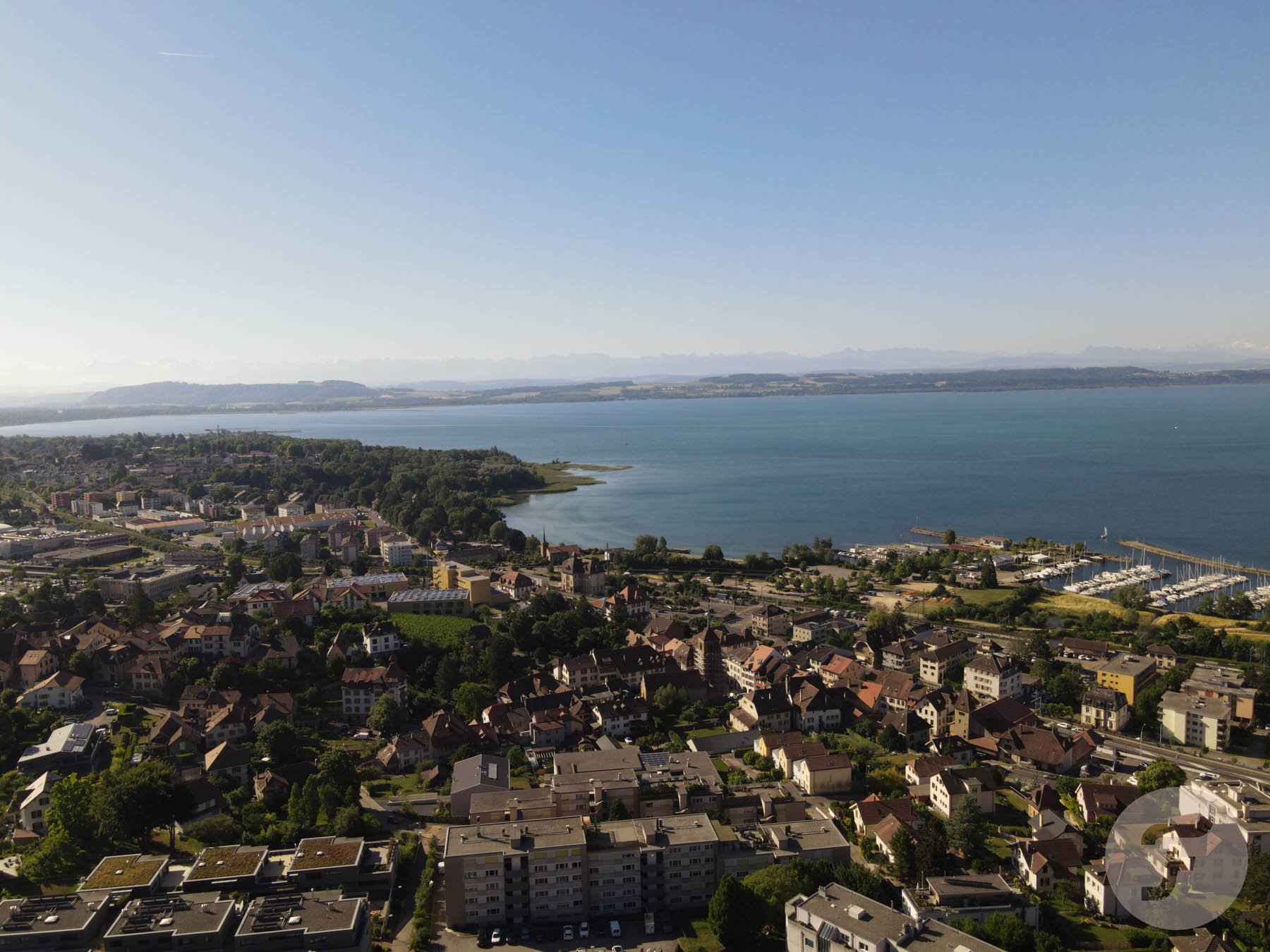 Besides watchmaking, I have another passion — traveling. I started traveling when I was younger, going to New York, London, and many different places. My first job was with Siber Hegner who was the Omega distributor back then. At that time, there had been a profound change in the industry as larger brands started to integrate their distribution, creating their own subsidiaries. But there were still opportunities for trading companies, with many development projects, and I was very lucky with this job. It gave me the opportunity to meet Franck Muller when he was still a small independent watchmaker. I remember his workshop, next to his kitchen. I launched Daniel Roth in Asia. Independent watchmaking was exceptional at the time. It was genuinely artistically driven. That was so interesting.
When I left the company, I relaunched Perrelet, which was a project I had started for Siber Hegner and which kept me busy for six years. Then, I worked for Lacoste Watches for a few years. They gave me the green light to start preparing my own project, and I began with the Louis Moinet project in 2000. It began like a laboratory, working from home with my wife, next to the kitchen, which definitely seems to be a habit in this industry.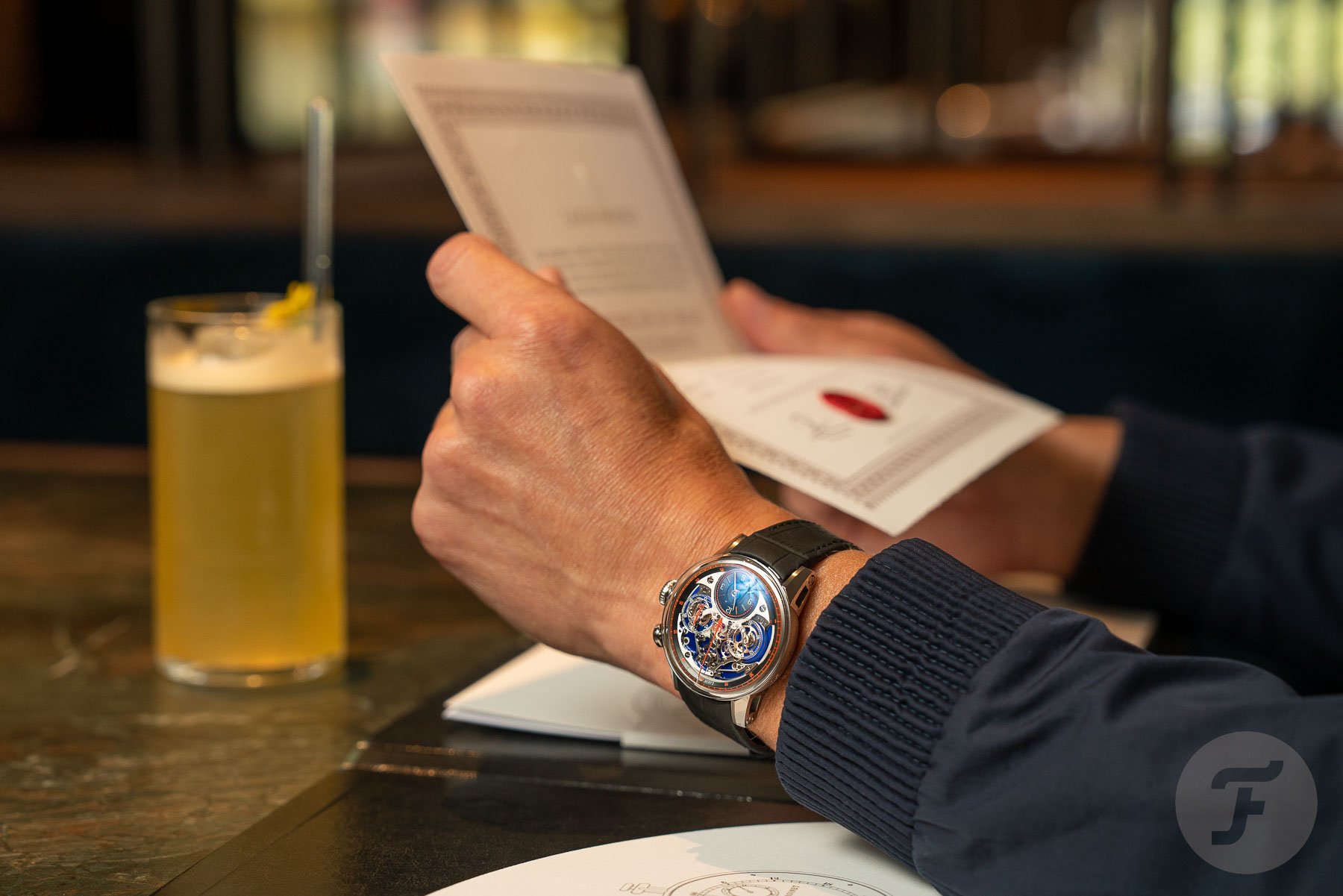 Somehow, I did not look for Louis Moinet. Louis Moinet looked for me. That's a strange feeling, but it was my destiny. The name was completely forgotten, but people kept talking to me about it, in particular, Daniel Roth. When the Chaumet brothers acquired Breguet, they sent François Baudet from the Place Vendôme to the Vallée de Joux. One of his first moves was to look for a watchmaker. This watchmaker was Daniel Roth, who then had access to the Breguet archives and had understood the importance of Louis Moinet. Once, as we were flying to Tokyo, Daniel Roth told me that I should look at Louis Moinet.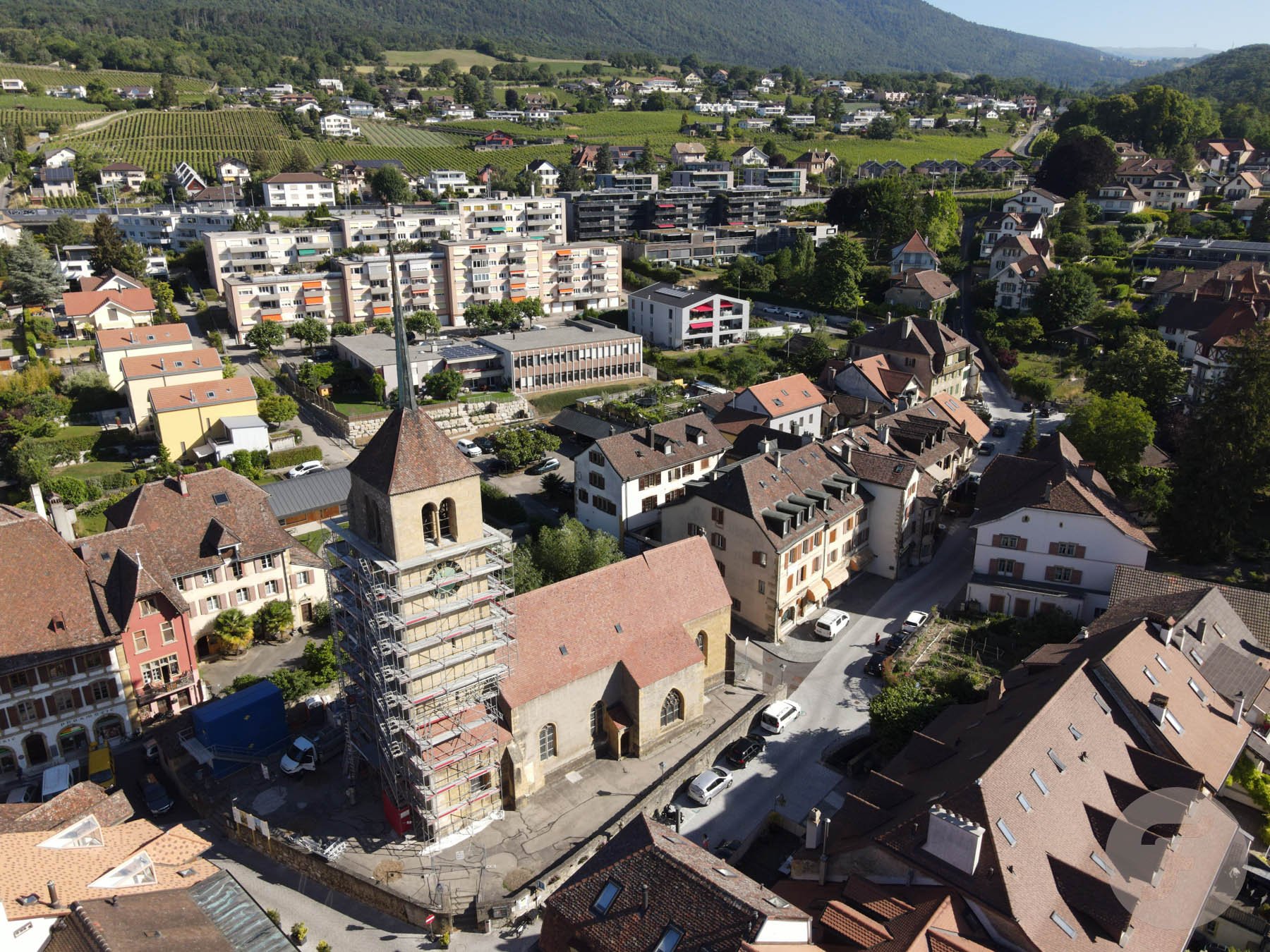 Heritage
RN: Why do you think it is important to maintain Louis Moinet's legacy? How is it relevant to today's audience?
JMS: Louis Moinet is considered one of the very few inventors of major technology in watchmaking. He did not only invent the chronograph, but he also wrote the most important book on watches from the 19th century. And his customers were Napoleon, the American Presidents James Monroe and Thomas Jefferson, the Tsar Alexander I, the Queen of France… His heritage is unique!
We have one foot in tradition, and one foot in today's world. Heritage means roots. It is a starting point from which we build today's story. In my opinion, heritage is essential. Fifty years ago, a watch was a technical product that needed to tell the time. Fifteen years ago, a watch had become more of a status symbol. And today, a watch is a cultural object.
A watch is not a product. It is the testimony of unique know-how that has been acquired, developed, and enriched generation after generation.
Watchmaker to the greats
RN: When you decided the story of Louis Moinet was one that you needed to tell the world, how did you go about it? What was it like starting the company from scratch all those years ago?
JMS: I had this little voice in my head telling me, "You have to make Louis Moinet known again." I decided to follow my instinct, to meet my destiny.
But the reality was not necessarily so encouraging. All I had was an eight-page biography, which was written after Louis Moinet died in 1853. This was quite vague. It didn't mention that Louis Moinet made a clock on the occasion of the coronation of Napoleon or other milestones, although it did state that Moinet was one of the best watchmakers that ever lived.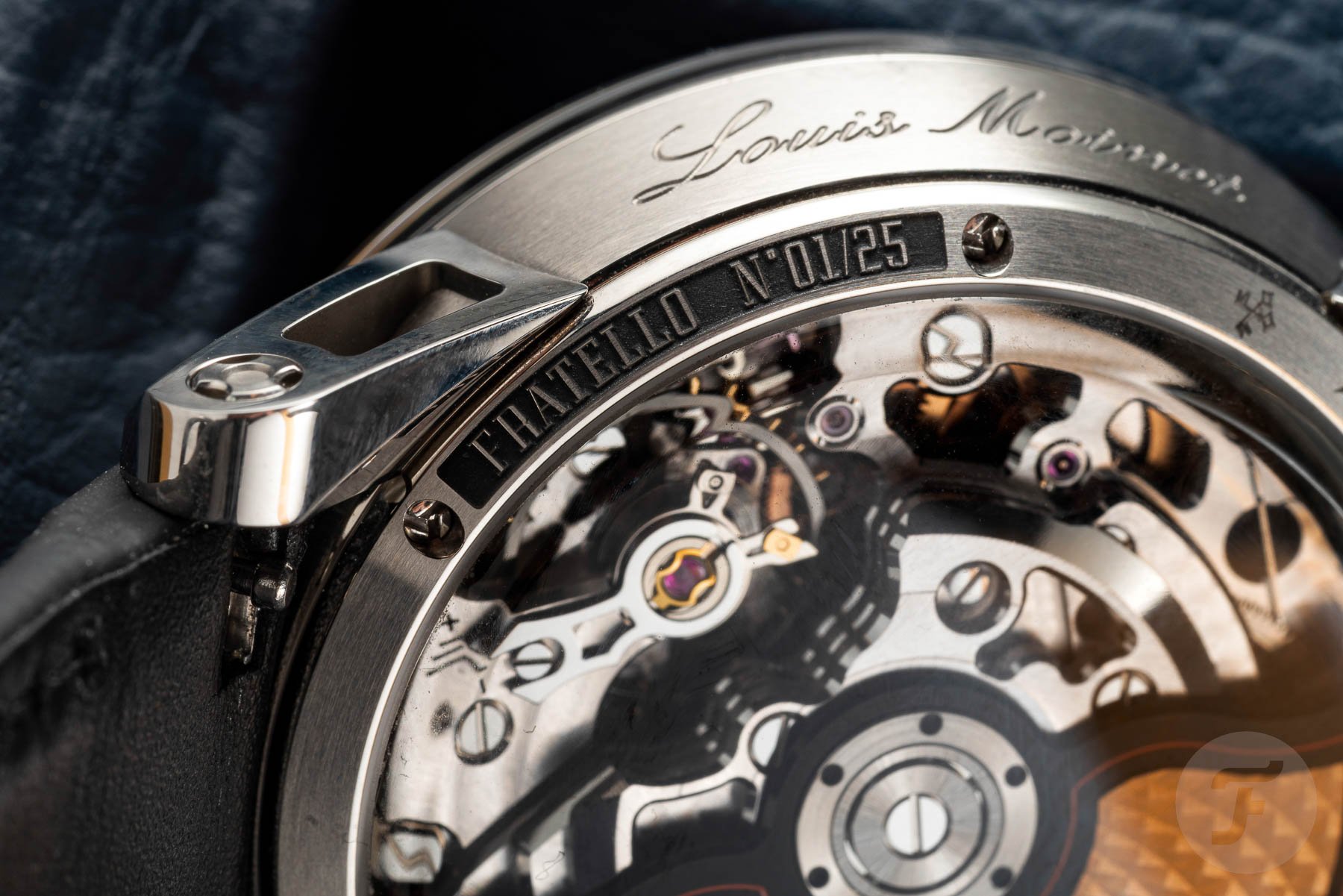 I spent days and days searching, traveling to Paris, to Bourges, to Geneva, and La Chaux-de-Fonds, surfing the web, as well as talking to experts and historians. Slowly, step by step, a reality emerged. Louis Moinet was the watchmaker to the most important people of his era, including two American presidents, the Tsar of Russia, and the King of England.
At the Christie's May 2021 Auction in Geneva, I had the privilege of acquiring a watch that did not look so important to the rest of the world. It was for me, of course, being the work of Mr. Moinet. Upon our return to our workshop, we discovered it was the first chronograph ever made! This watch is one of the most important for the whole watchmaking community and has been awarded two Guinness World Records™ as the first-ever chronograph and the first high-frequency timepiece.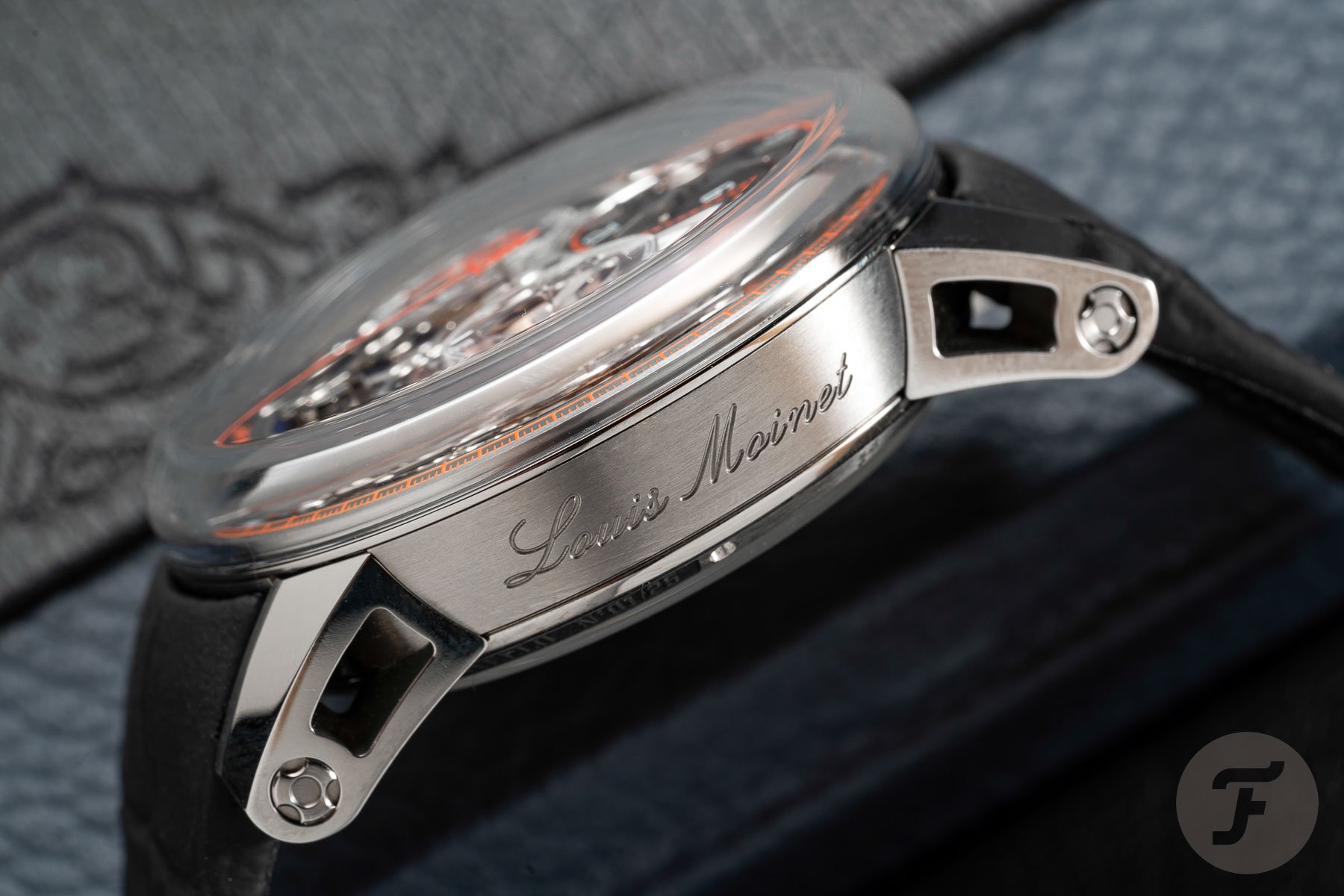 Ever forward
RN: What has changed about the industry since you started the company?
JMS: Groups have become ever stronger. Production capacities are becoming scarcer, and the increase in demand is forcing manufacturers to have longer production cycles. Today, the focus is on independents who reflect the true values of watchmaking — authenticity, craftsmanship, and mechanical art. Finally, the introduction of digital technology has changed our relationship with customers. It is important for Louis Moinet to integrate digital within the brand strategy in order to cultivate our relationships with both existing and new clients.
RN: At Fratello, we're obviously very excited about the new 40mm Memoris Spirit Chronograph. For us, it's not only the best watch you've produced thus far aesthetically and technically, but it also serves as a remarkable ambassador for the brand in the way it uses modern manufacturing techniques to provide a panoramic view of the chronograph complication that, of course, made Louis Moinet famous. Was that intentional, or was it simply the result of making good decisions for the right reasons over a long period of time?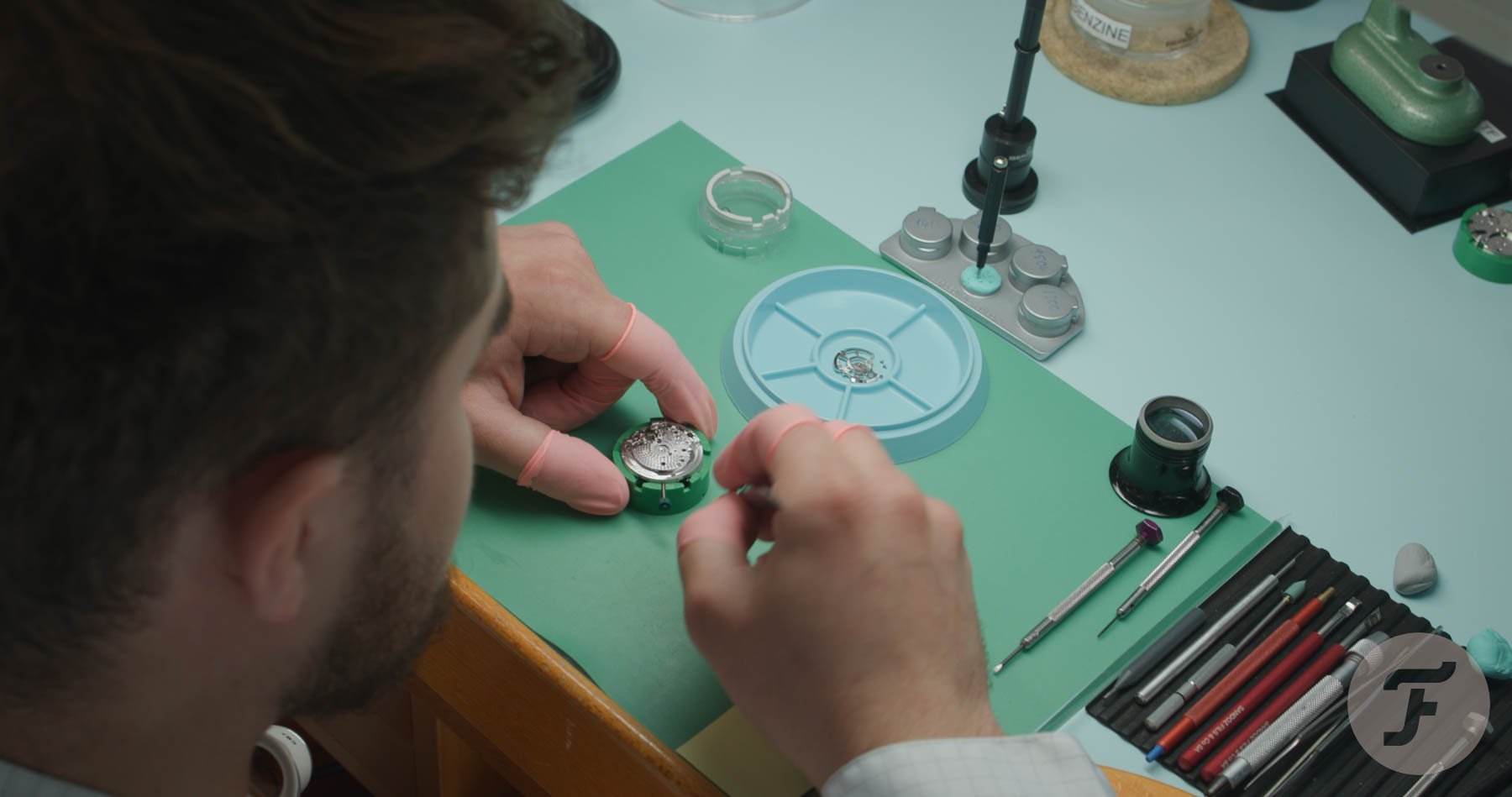 JMS: With the Memoris Spirit, we want to perpetuate the watch culture by inventing a new watch that has both the "wow factor" and the innate Louis Moinet authenticity. Basically, we are looking for new emotions to share with our friends and clients. We are now able to offer an iconic model in a unisex size. I believe it is very important that our products retain a strong DNA specific to Louis Moinet. In this way, we can address modern men and women in a coherent manner while remaining true to our values.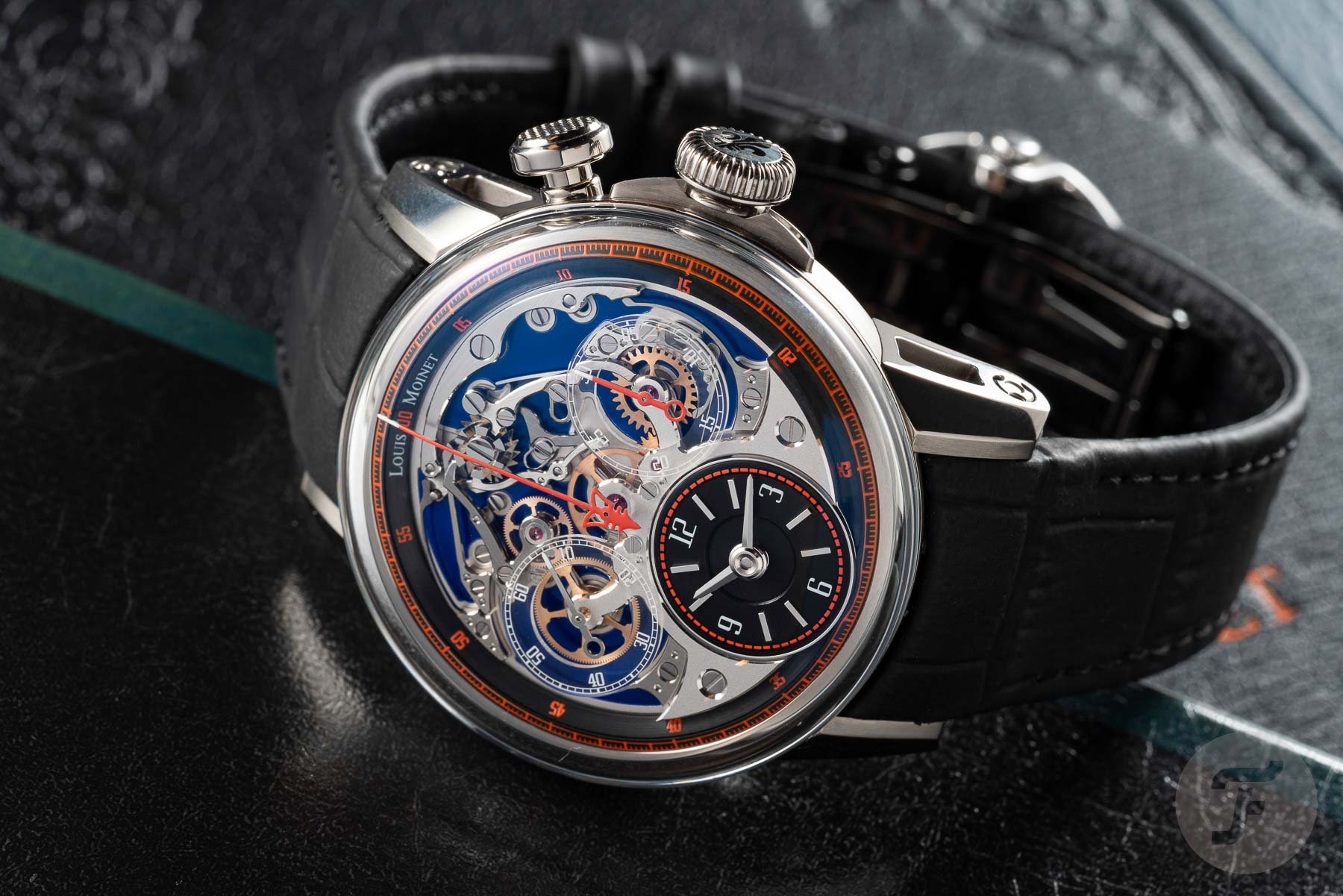 For the love of watchmaking
RN: We talk a lot about why people love watches in this modern world. Why do you love watches, and why do you think your clients are attracted to Louis Moinet?
JMS: I wanted to create this company to express myself and to create watches the way I like them to be. I do not create watches for marketing reasons. I nurture a love for watchmaking and that is all that counts. Furthermore, I do not have a business plan; everything is in my mind. It is the heart that rules. We are a small independent brand with a big name to manage. We have small means, we work without any banks, and we make our living from our sales. In this context, we are true creators. It is our mission to surprise the public, like entertainers. We always need to find something that puts a smile on their faces, that appeals to them. This is the mission of the creator-watchmaker.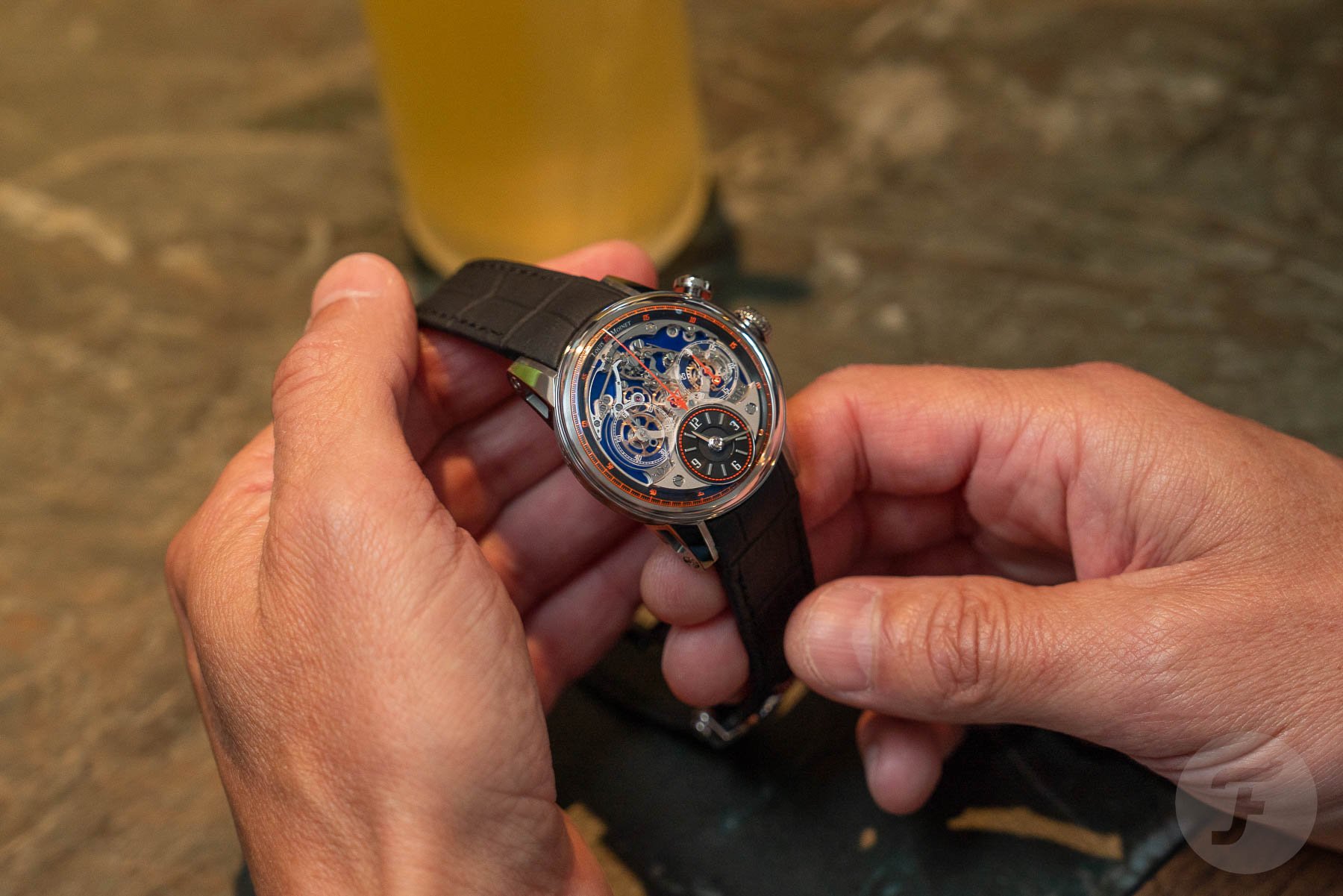 RN: How important do you think it is to be connected to your potential audience? I think a lot of people who aren't used to buying watches in this price bracket assume it is very much a closed shop to newcomers, but that isn't the case for Louis Moinet, correct?
JMS: When we create a new watch, it has to be special, unique, and different. Like our fathers of yesterday, we are a mix of artists and farmers. We live with nature, and by nature, we love what we do, and we want to give a soul to our creation. It's all about art. The market doesn't need watches. It needs emotion. We always need to be innovative. This is how I would like to establish contact with our potential audience, always bringing them excitement and a world full of surprises. Everyone has their own vision. It sometimes really opens your eyes to listen to people. I love to encourage direct contact with people who love watches. We feel we are part of a community; we are passionate, and sharing this passion is fulfilling. We are always happy to discuss, exchange and discover different perspectives.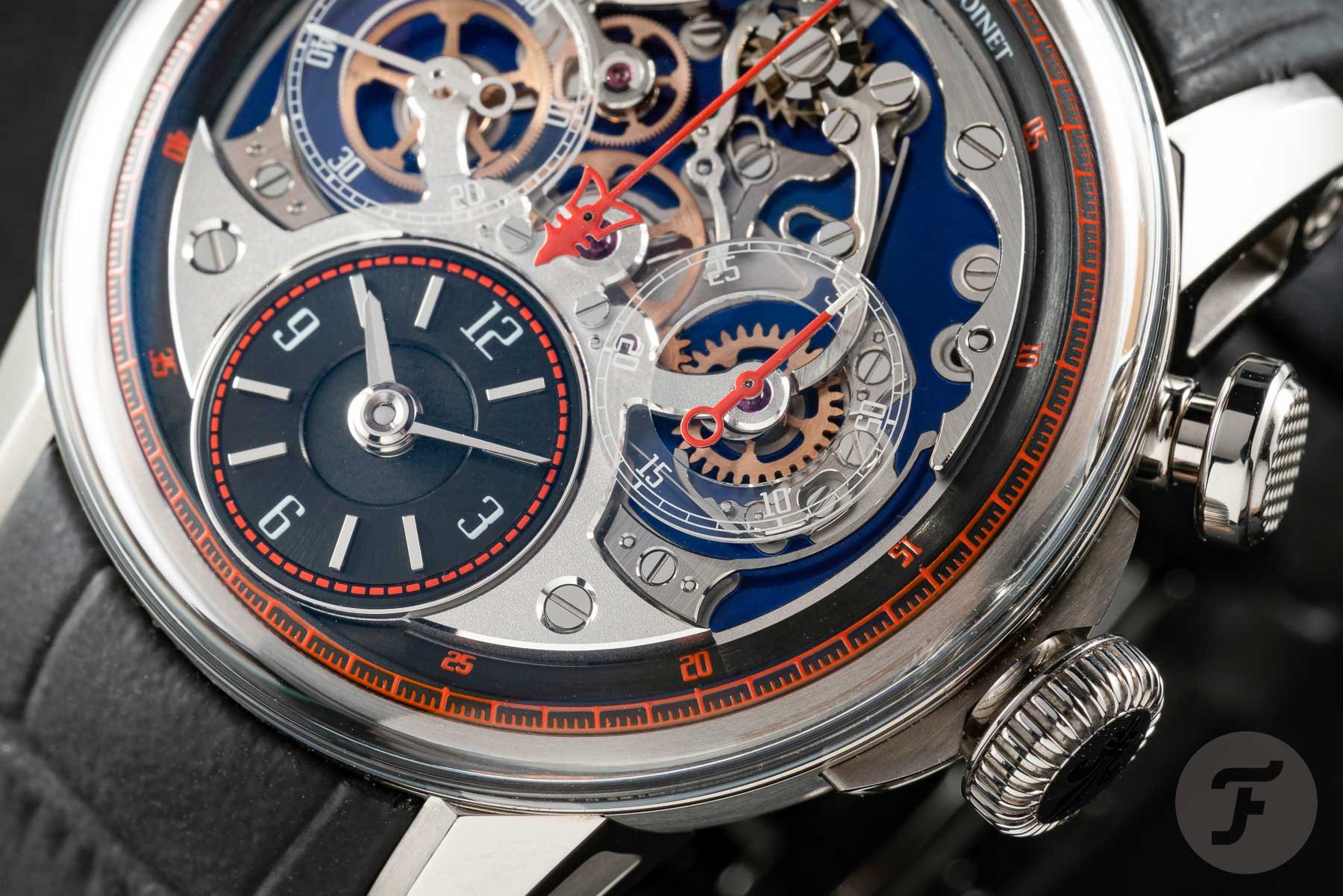 Pushing boundaries
RN: How hard is it to innovate while retaining a consistent identity and being true to the brand's heritage?
JMS: In my opinion, heritage is essential, and history is the trampoline on which we innovate. It is important to always be on the move and to develop new concepts. We push the boundaries and create art in a powerful way.
RN: What does "innovation" mean to you and the brand?
JMS: At Les Ateliers Louis Moinet, we always like to think outside the box and particularly enjoy creating objets d'art that are deemed impossible to achieve. This approach notably gave rise to the Space Revolution, which perfectly represents our need for innovation. The mechanism is completely new. Its design, initially considered unfeasible, required more than three years of research. Its technology is highly complex, and we questioned its success even after a year of research.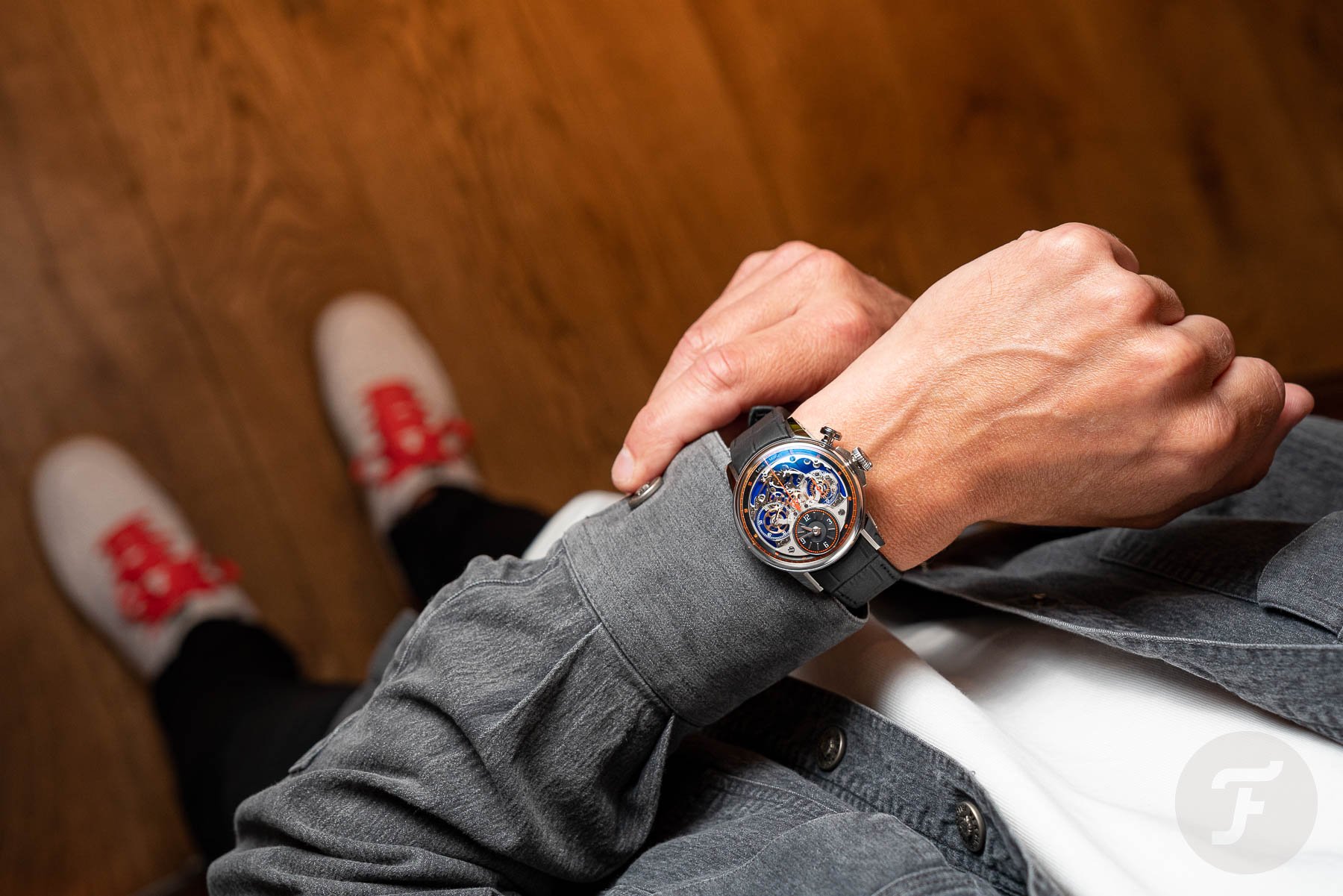 RN: Did the Memoris Spirit 40mm present any challenges to that end?
JMS: The engineering of the Memoris Spirit was a true technical and aesthetic challenge. The question was, how could one integrate a mechanism with over 300 components into a 40mm case, whose mission is to be even more spectacular than its 46mm predecessor? This secret dream remained hidden in the back of our minds for two long years. Despite the efforts of designer Fabrice Gonet and those of case-making artisan Bertrand Crevoisier, nothing seemed to work… Until that lightbulb moment! The answer came from an original design, combining a high-dome crystal with a flange dissociated from the glass notch… That was the key that unlocked the magic.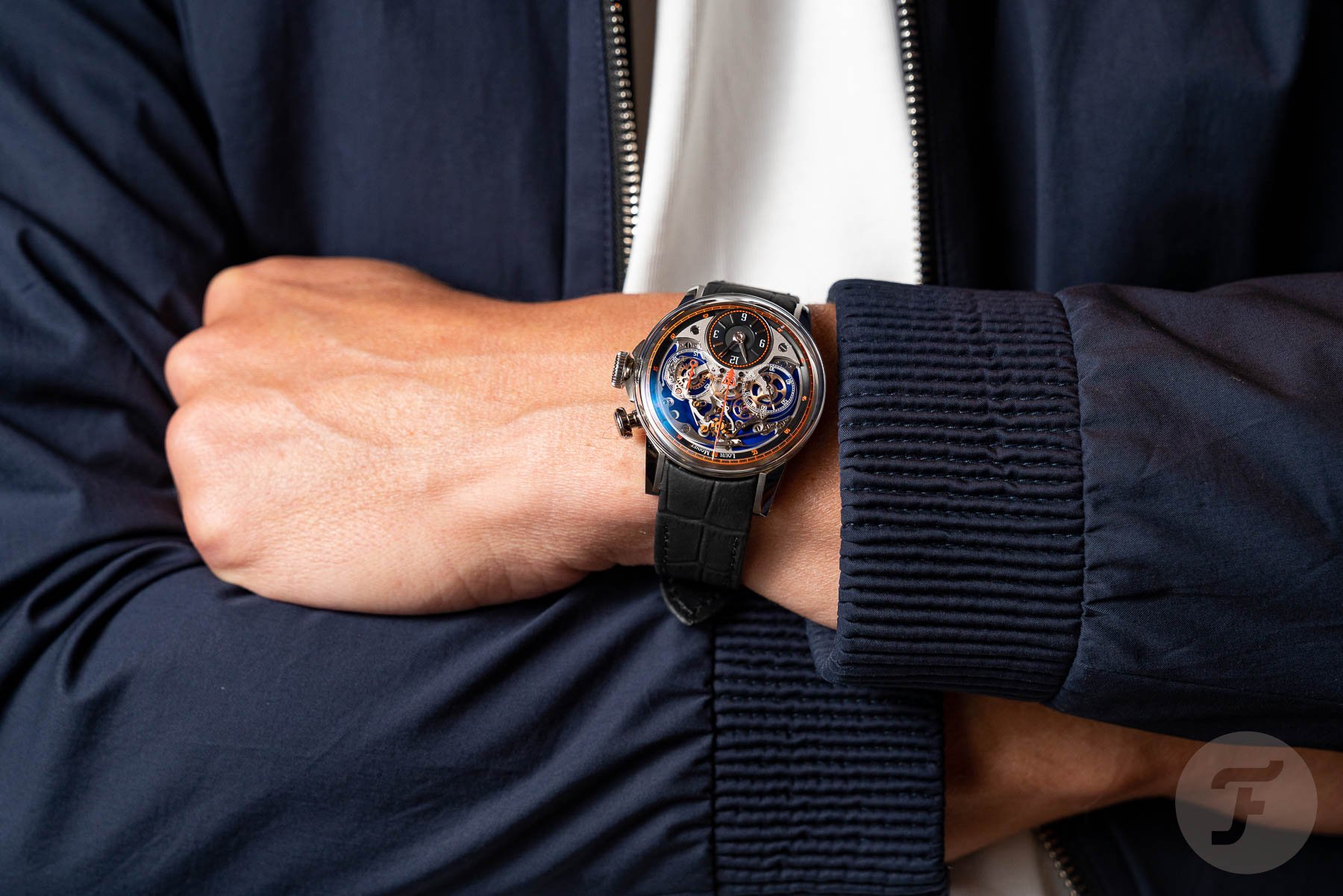 Remaining unique
RN: What do you see as your greatest responsibility to the legacy of Louis Moinet and to the future generations of watch lovers?
JMS: Micro-technology is the daughter of heritage… The work of our forerunners has enabled us to miniaturize more and more, paving the way for new possibilities. Our upcoming projects all build on the same foundation of revisiting traditional watchmaking in a creative way.
History is the springboard upon which we innovate. We write new chapters of the Louis Moinet book. Practically all our watches feature unique technology and very special features. The Memoris Spirit is the first-ever chronograph in which all chronograph parts are built on the top of the watch. The Tempograph Spirit is the only 20-second retrograde watch…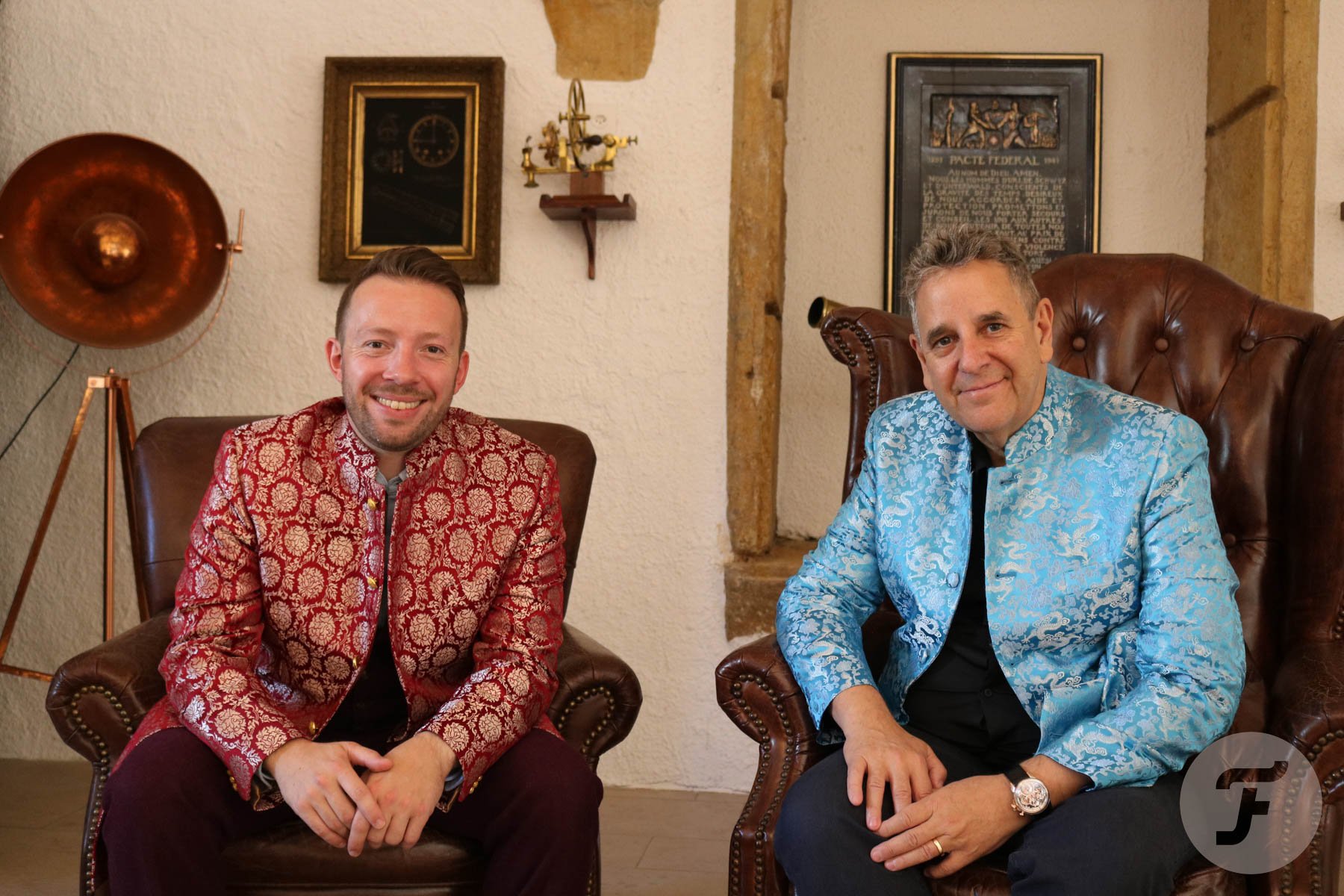 Fratello × Louis Moinet
RN: What was your favorite thing about working with Fratello on the upcoming limited-edition Memoris Spirit 40mm?
JMS: It's a real pleasure to be collaborating with people I now consider friends. The entire Fratello team is very special to me. They have an honesty and passion that I admire. We have all put our minds to creating what I see as a very special and unique piece. At the end of the day, when you have the chance to work with people whom you want to have a beer with, what else can you ask for? Although, I do wish they would reconsider their choice of a favorite football team.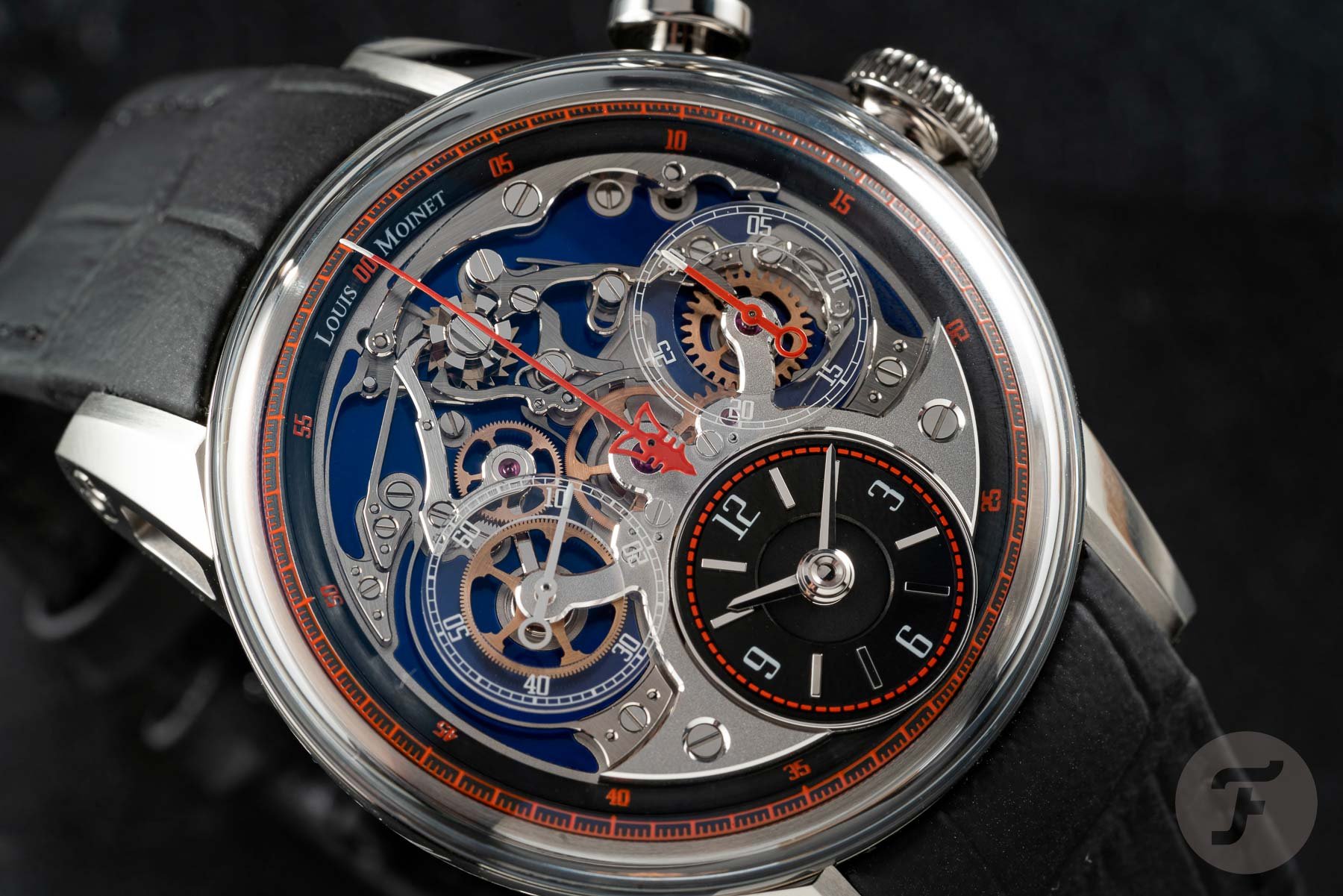 RN: Will we see more watches in such wearable sizes, or will the Memoris Spirit 40m remain an outlier?
JMS: The Memoris Spirit is an iconic watch. It is our flagship and its unicity is the reflection of the creativity in Louis Moinet's approach.
RN: Have you got a direct message for the Fratelli?
JMS: Our doors are always open if Fratello readers are interested! As I said before, I love to encourage direct contact with people who love watches. We feel like part of a community; we are passionate, and sharing this passion is fulfilling. We are always happy to discuss, exchange ideas, and discover different perspectives! So why not drop by?
For more information, please visit our exclusive Fratello × Louis Moinet page here or visit www.louismoinet.com.