Fratello's Favorite Seiko And Grand Seiko Releases Of 2023 So Far
There have been so many already, but these pieces have excited us the most
Considering the pace at which Seiko and Grand Seiko churn out new watches, a year-end article with highlights simply wouldn't be enough. No, we have to do some intermediate evaluations just to stay up to date. It's only June 5th, but the following have struck us as the best new Seiko and Grand Seiko releases of 2023.
Of course, the Seiko and Grand Seiko catalogs are full of great watches. But if you want something from 2023, these would be our top five recommendations.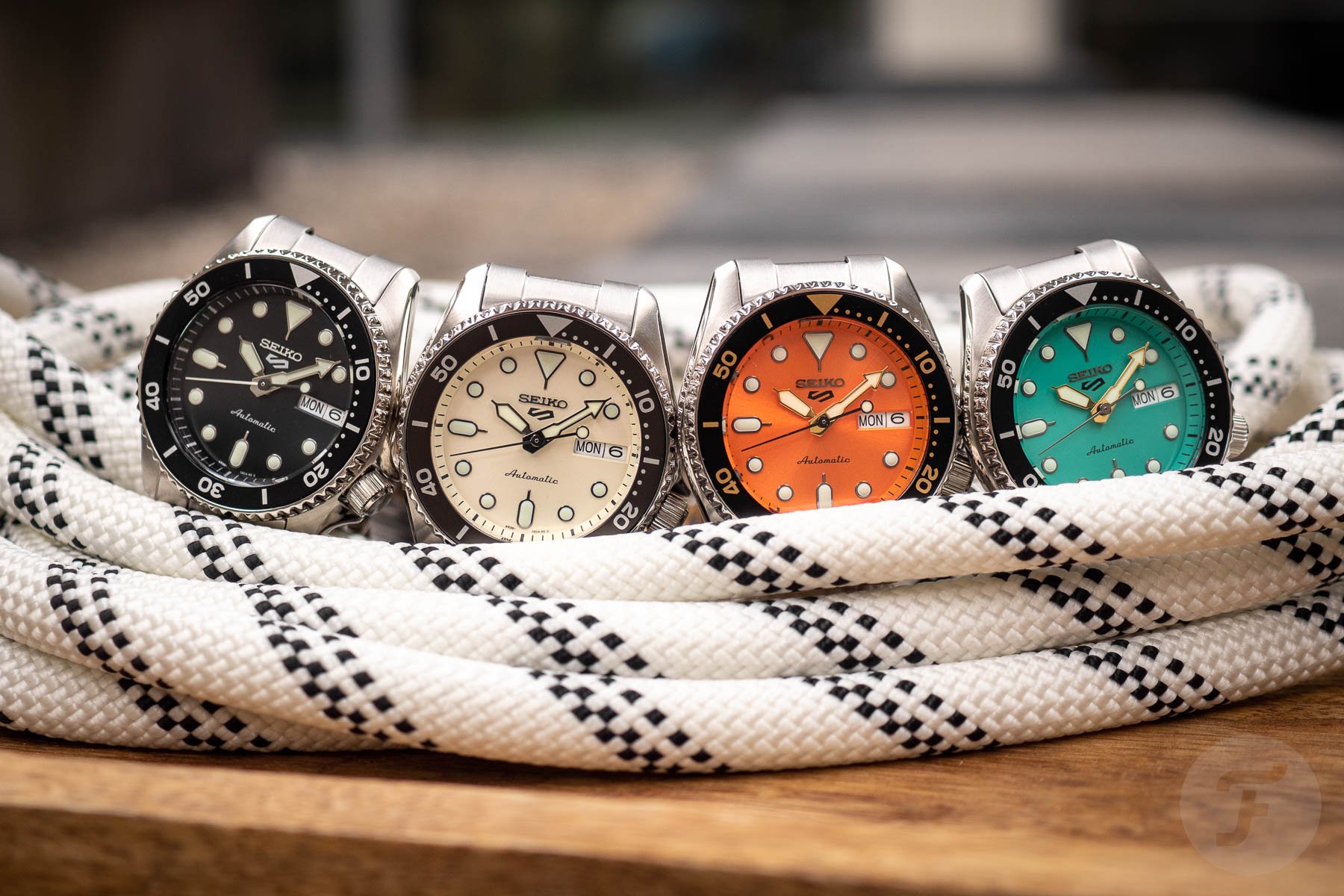 Favorite Seiko releases of 2023 — Pick #1: Seiko 5 Sports 38mm
If you are an SKX aficionado like me, you may still have to get used to its successor in Seiko 5 guise. You may lament its less hardcore feature set and the less cohesive dial typography. But if you are more of a fashionista, the 2023 release might be right up your alley.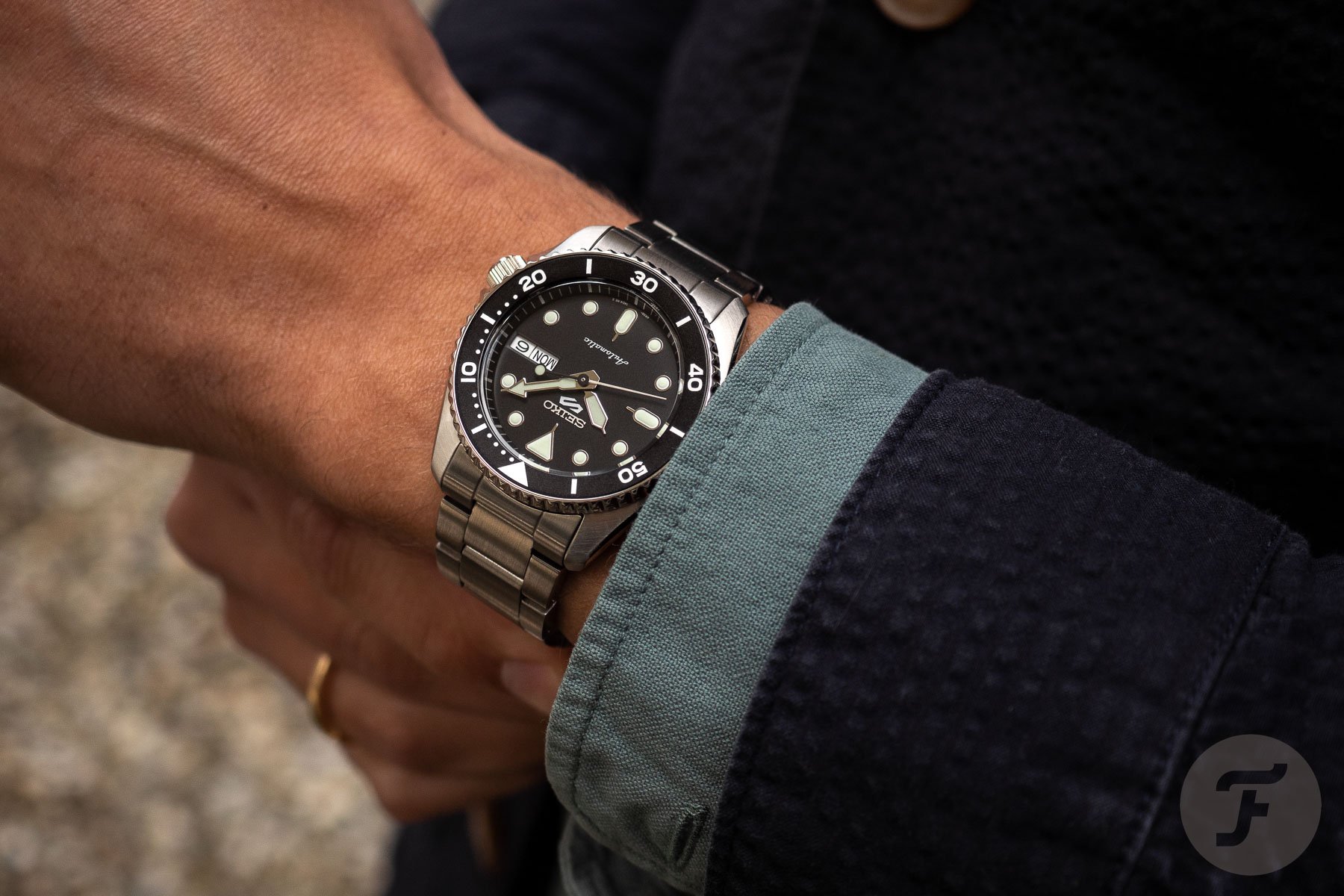 Not only do you get to choose from new funky colors, but you also get a new, in-vogue size — 38mm. So if the original felt a little too big for you, Seiko now has your back. The SKX013 has a successor! But whereas the 013 showed its smaller size even in its dial layout, these models do not. They seem perfectly scaled down; you would not be able to spot that these were any smaller from a photo.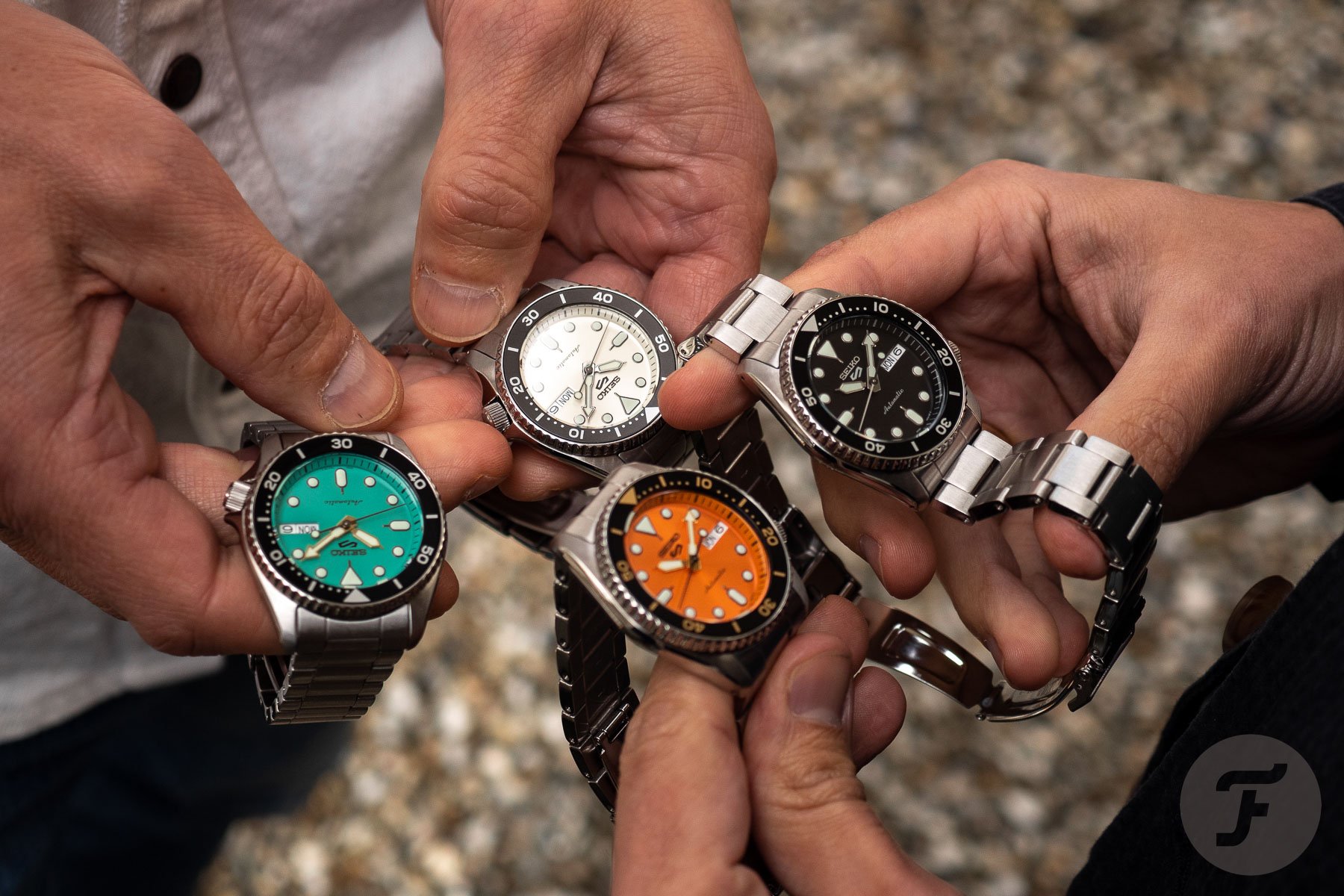 What remains is a price that is less than a service of a typical mechanical watch. So I would suggest picking up the orange or teal version for your summer holiday and wearing it hard. It will only look better with a scratch or two, and its tank-like build will ensure it survives. Clearly, the Seiko 5 Sports 38mm is one of our favorite Seiko releases of 2023. It is yours for €310 on the bracelet or €280 on nylon.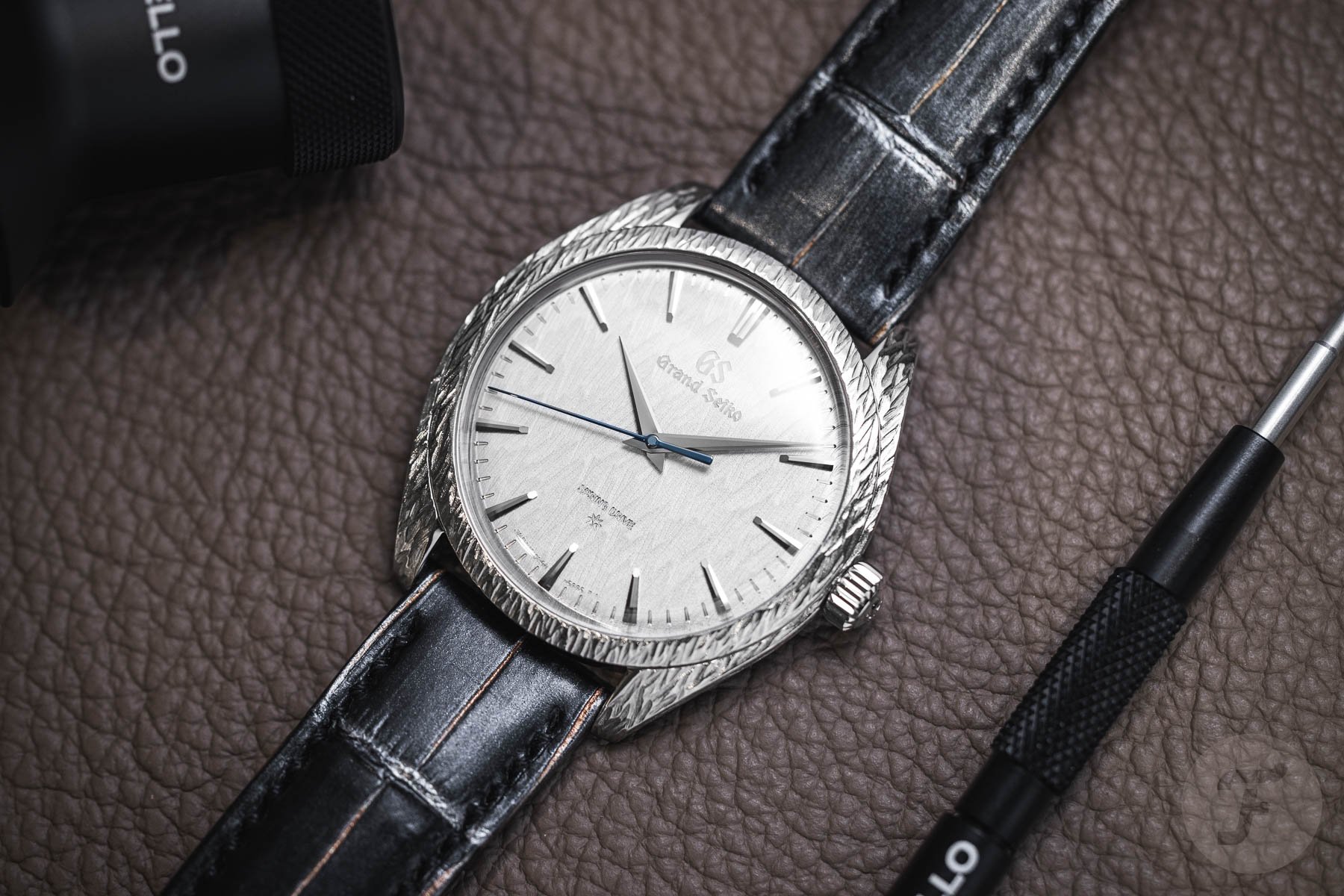 Pick #2: Grand Seiko SBGZ009 Majestic White Birch
Okay, onto the other end of the scale. Here we have an extraordinary release from the Skunkworks at Grand Seiko. This is the SBGZ009, a 38.5mm × 9.8mm Spring Drive stunner in platinum. It comes in at a cool €80,000, and it is limited to 50 pieces.
So, what do you get for your money? Well, a masterpiece of hand-finishing, primarily. The platinum case is first Zaratsu polished to a perfect mirror shine. Then, the craftspeople at GS take a chisel to the surface and hammer out a beautiful pattern inspired by white birch trees.
But there is quite a lot more. An adapted version of the pattern continues on the dial. The minute track and logo are then carved out by hand. A heat-grayed seconds hand completes a very coherent aesthetic. Inside, we find the 9R02 hand-wound Spring Drive caliber. Last time I checked, I did not have €80K to spare, but if I did, this would be very tempting.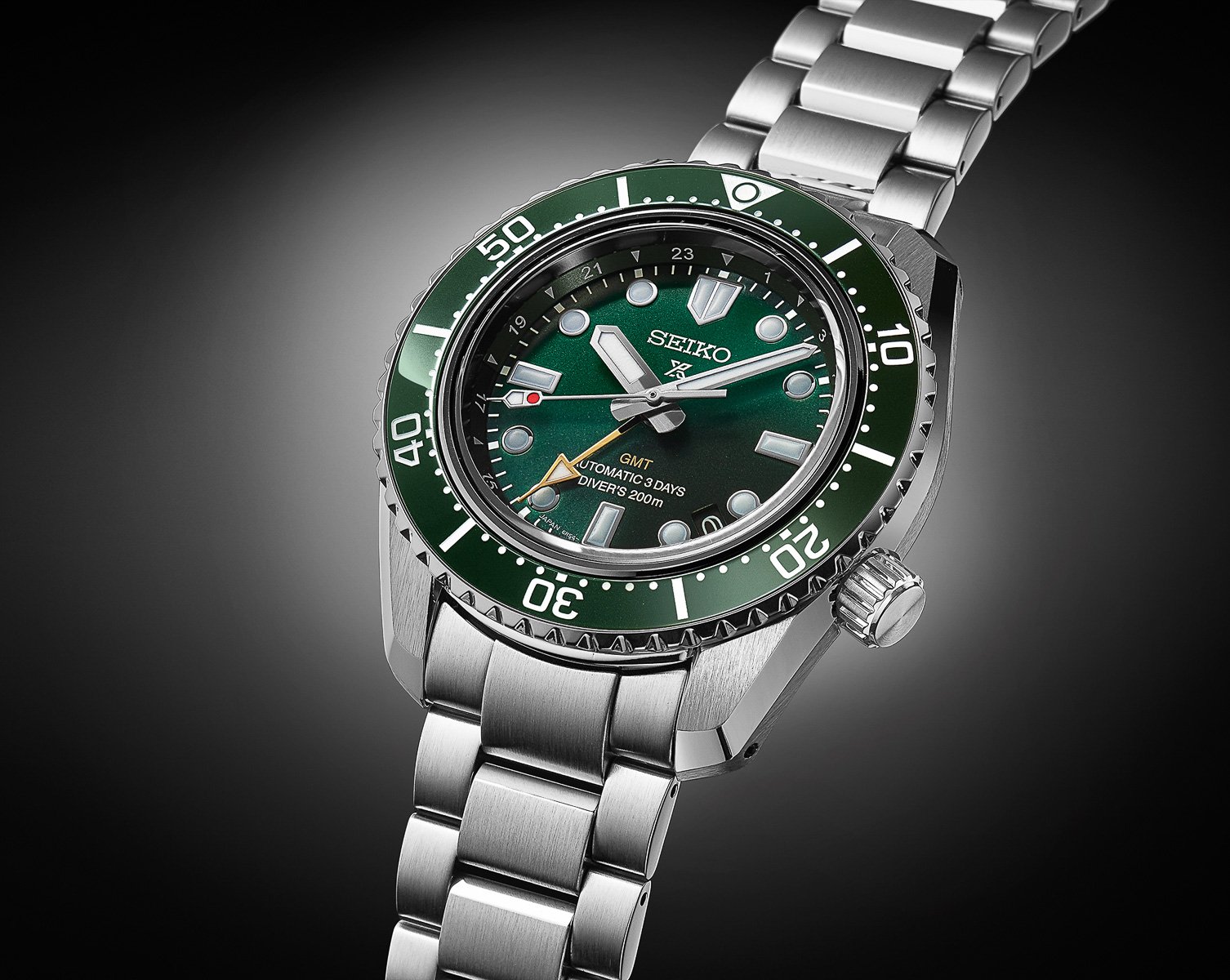 Favorite Seiko releases of 2023 — Pick #3: Prospex GMT Divers
I know there is some debate about whether a GMT complication on a dive watch makes any sense. After all, you lose a potential third time zone due to the dive-time bezel. Well, it makes sense to me! Since I am most likely to find myself in the water when traveling, I think pairing a GMT with a dive watch makes for the perfect holiday piece.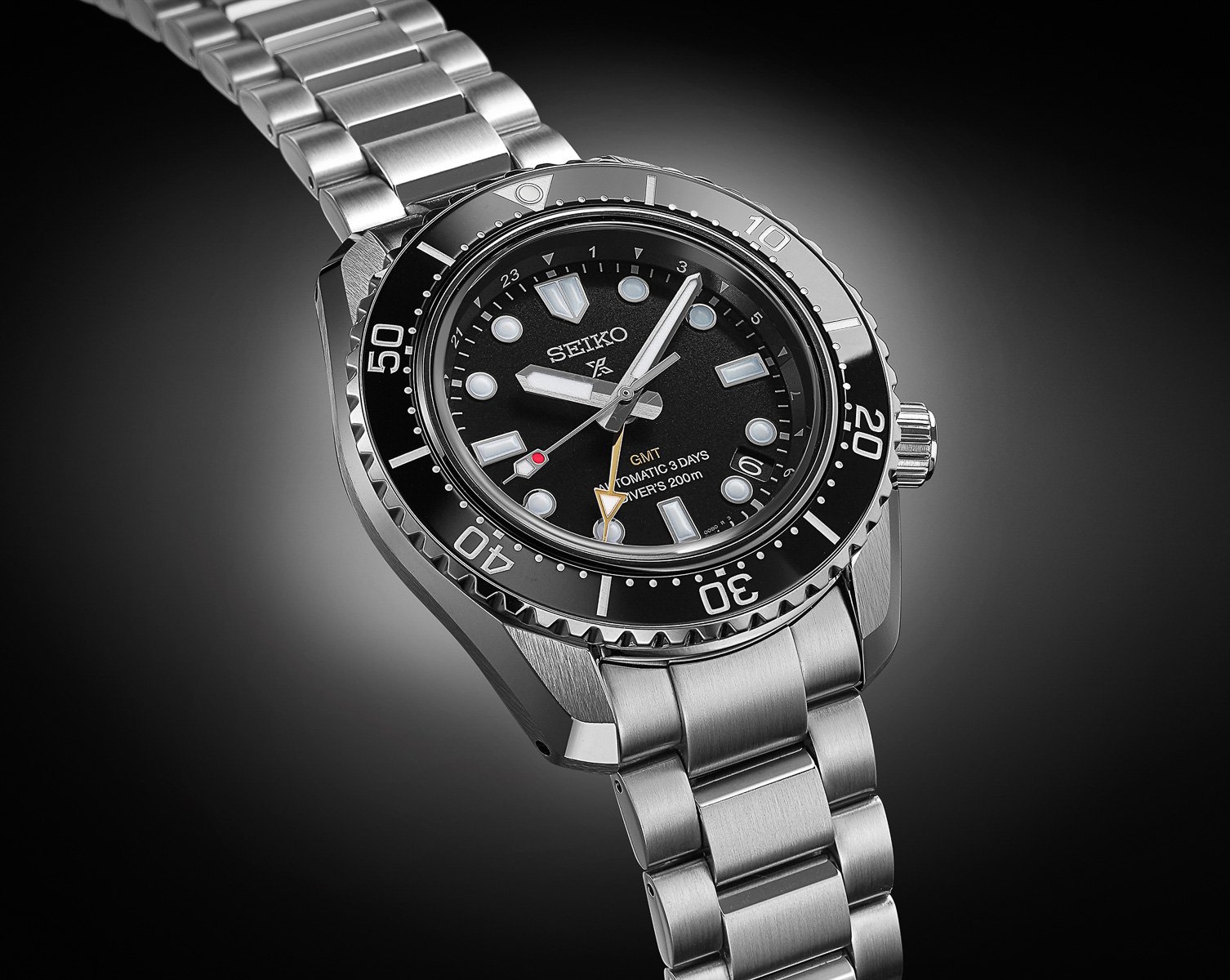 The SPB381 and the SPB383 are green and black versions (respectively) of this new model for Seiko. The 42mm case diameter may sound daunting, but I own the same case in its 44mm format, and I'm happy to report that it wears great, even on my 17cm wrist.
Seiko's caliber 6R54 ticks away inside and provides a caller GMT complication and a date. It has a 21,600vph frequency and a solid three-day power reserve. These great travel divers come in at €1,700.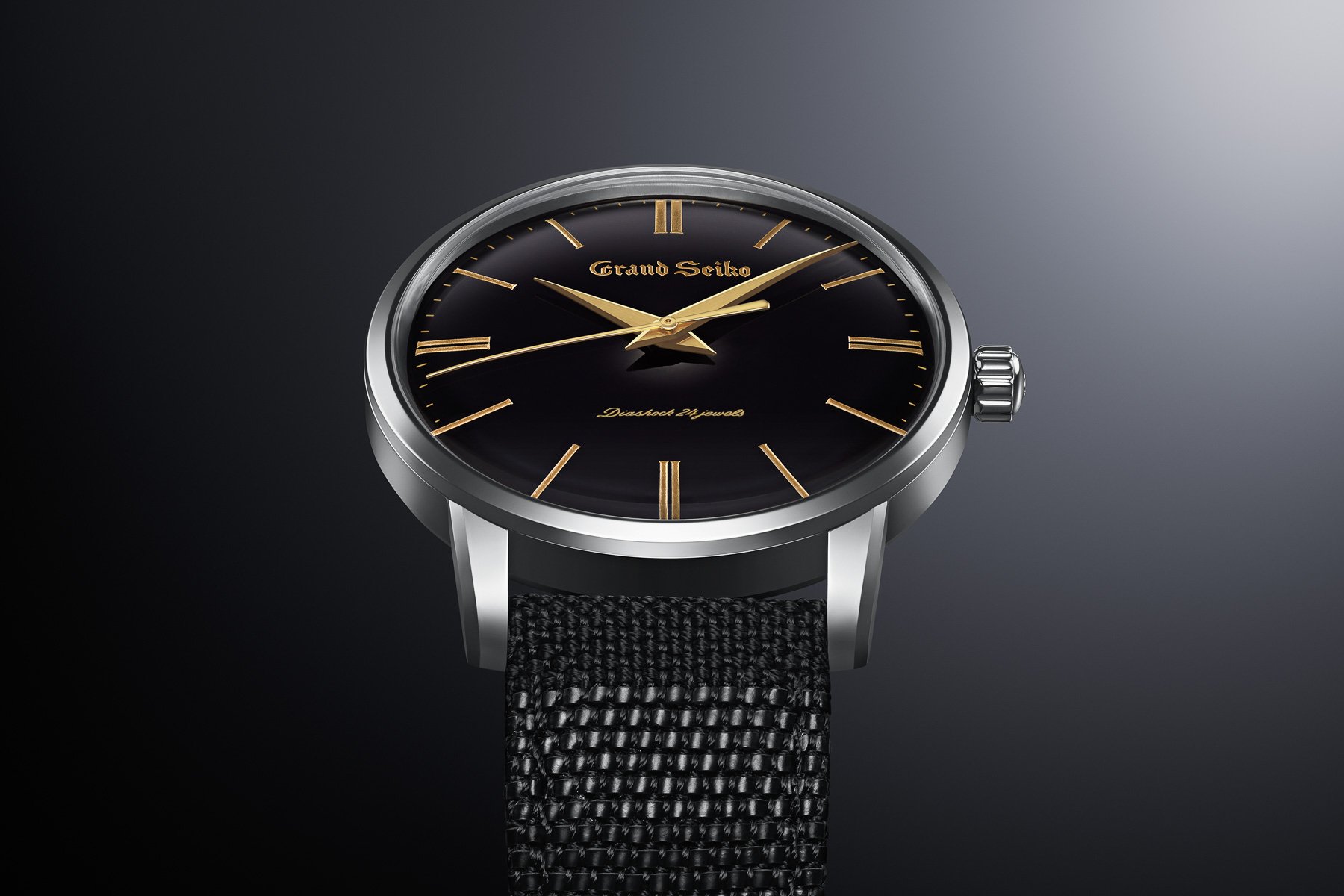 Pick #4: Grand Seiko SBGW295
Onward to something on the other end of the spectrum once more. This is the "Grand Seiko Elegance Collection Seiko Watchmaking 110th Anniversary Recreation of the first Grand Seiko: SBGW295." Catchy name, isn't it? I am sure you will forget about that impossible name when you gaze at your wrist while wearing this because, boy, it is a looker!
This watch is a re-edition of the very first Grand Seiko from 1960. It's not a precise remake but "strongly inspired by" that watch, so to speak. The SBGW295 comes in a 38mm Brilliant Hard Titanium case. This alloy is twice as hard as stainless steel and takes a beautiful Zaratsu polishing job.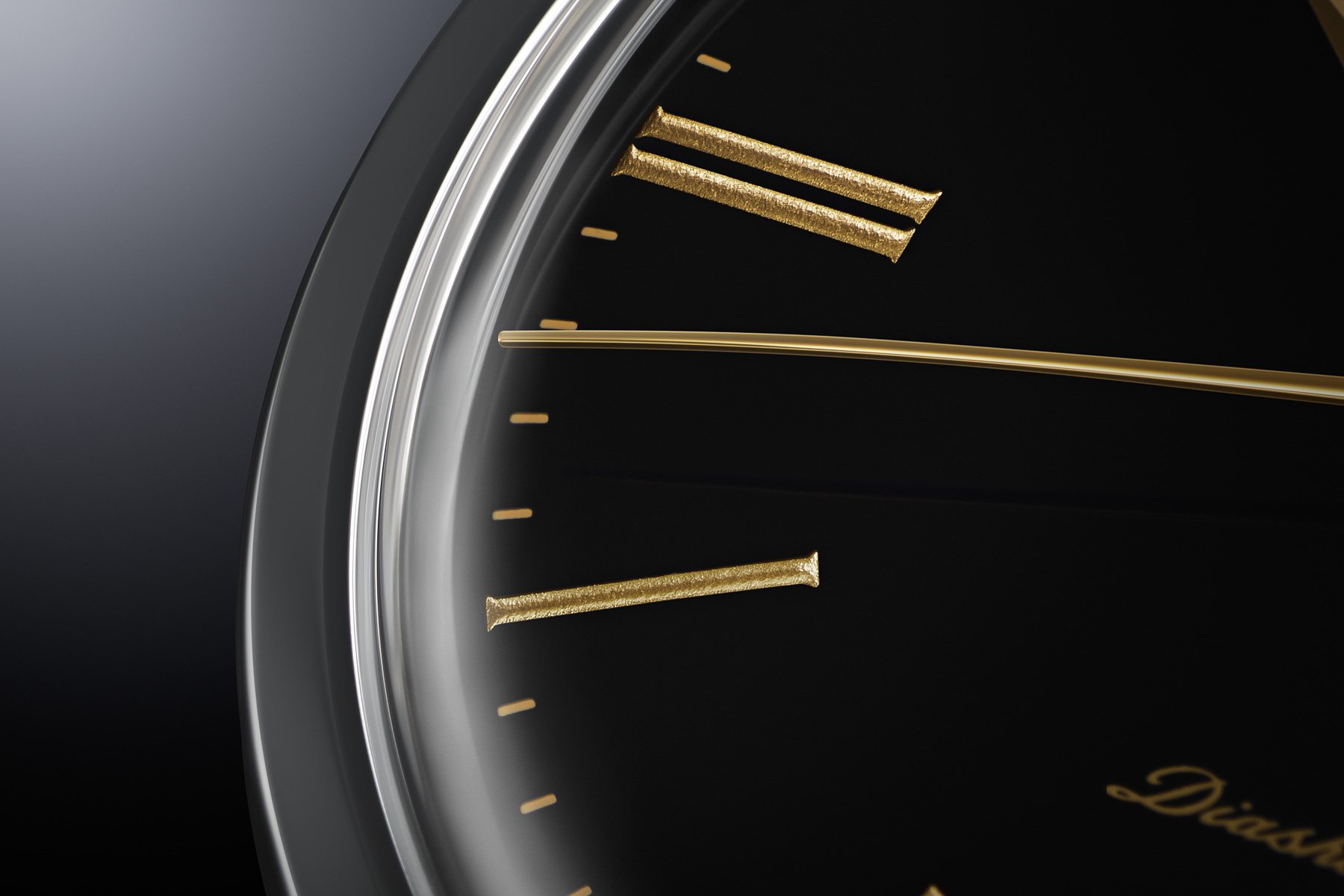 The dial is particularly attractive, executed in black urushi (Japanese lacquer). The gold dial layout is applied by sprinkling gold dust onto the still-wet black lacquer by hand. How about that for an artisanal dial? That handwork comes at a cost of €14,700, but then you have an absolutely stunning and uncommon dress watch to enjoy.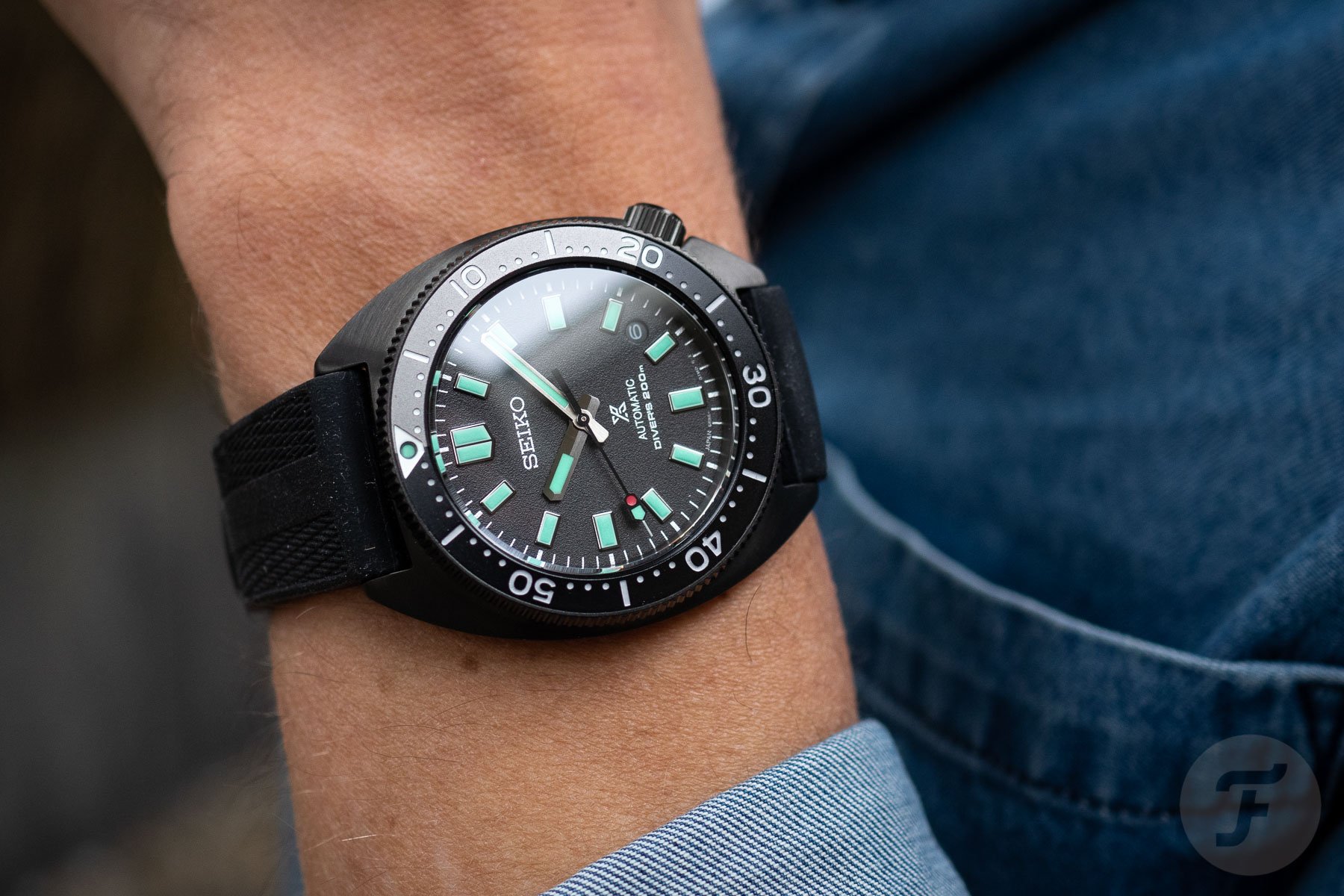 Pick #5: Seiko SPB335
Our final pick is a bit of an acquired taste. This is the Turtle Origin we know and love but completely blacked out. Now, that doesn't make it an acquired taste per se. We have the bright turquoise details to thank for that. I get some pretty strong Mercedes F1 vibes from this one. More specifically, of the days when Hamilton and Bottas drove black cars.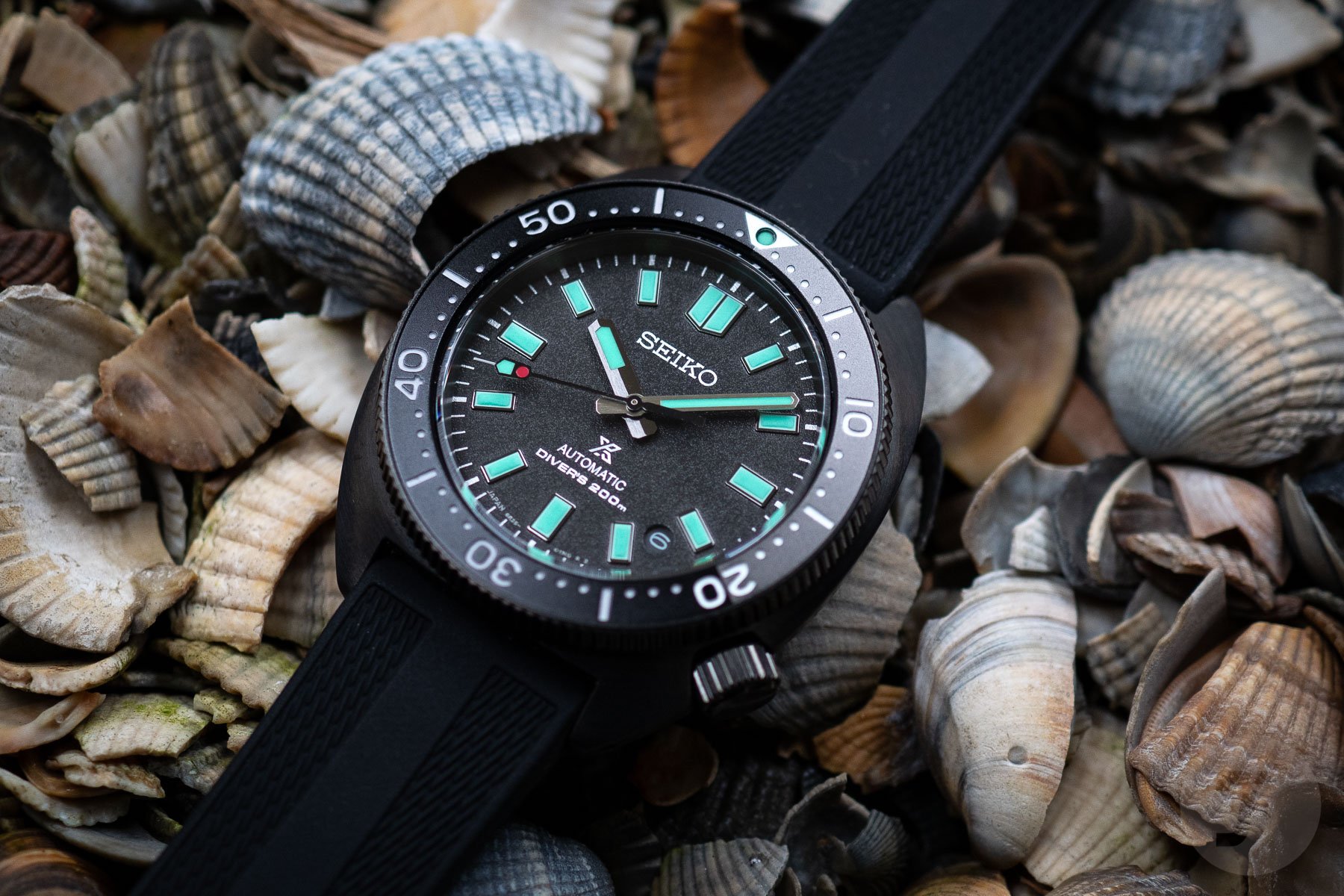 Regardless of whether you like the color combo or not, this is still a very capable little diver. Little? Well, relatively, yes. The 41mm × 47mm × 12.3mm cushion case wears exceptionally well. Even if you can pull off a full-sized Turtle, you may want to try this just for refinement's sake.
The automatic caliber 6R35 ticks away inside. I know this is a caliber that has its haters. I own two watches from this movement family, and I have never had any issues. But hey, that isn't exactly a representative sample size. At €1,000, I think you could do much worse.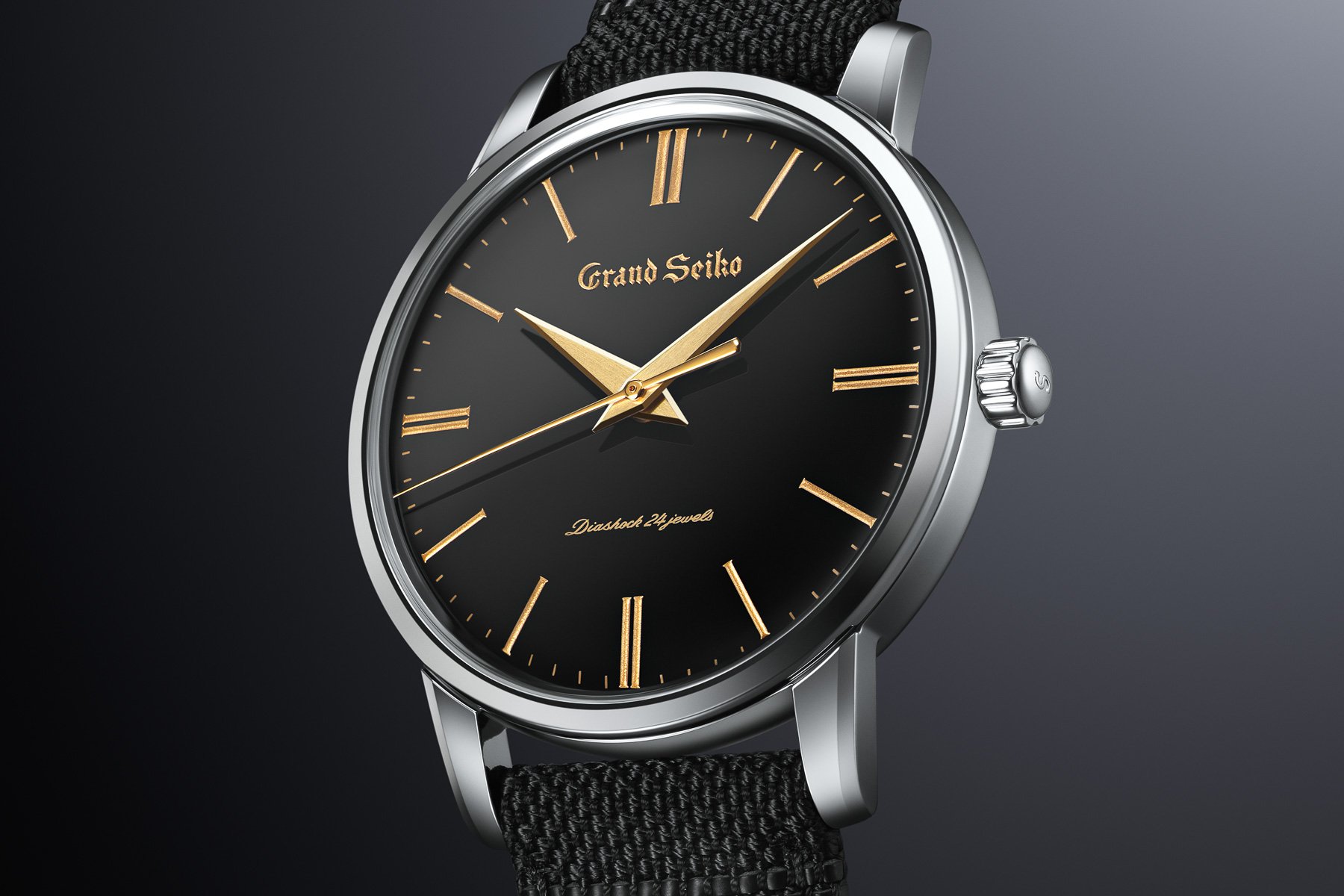 Closing thoughts
There you have it — our five favorite Seiko and Grand Seiko releases of 2023 so far. And as surely as the Sun will rise again tomorrow, Seiko will release many more new references this year. It is pretty much a law of nature by now.
Which is your favorite of this year's Seiko releases? Did it make our list? Let us know in the comments below!
You can also find and follow me on Instagram: @time_travelers_journal