French Brand Airain Returns With Legendary 'Type 20' Military Reissue
Rebirth of one of the selected suppliers for the French Army
Originally founded in 1934, Airain was part of the Lebois and Dodane brands. Montre Airain, was it was called, became one of the official suppliers for the French army.
Today, we know the Type 20 watches perhaps best for being part of the Breguet collection (Type XX). But after the second world war, there were seven brands that were creating these Type 20 chronographs for the French Air Force and Naval Air Force. Besides Breguet and the aforementioned Dodane, Montre Airain was also one of them.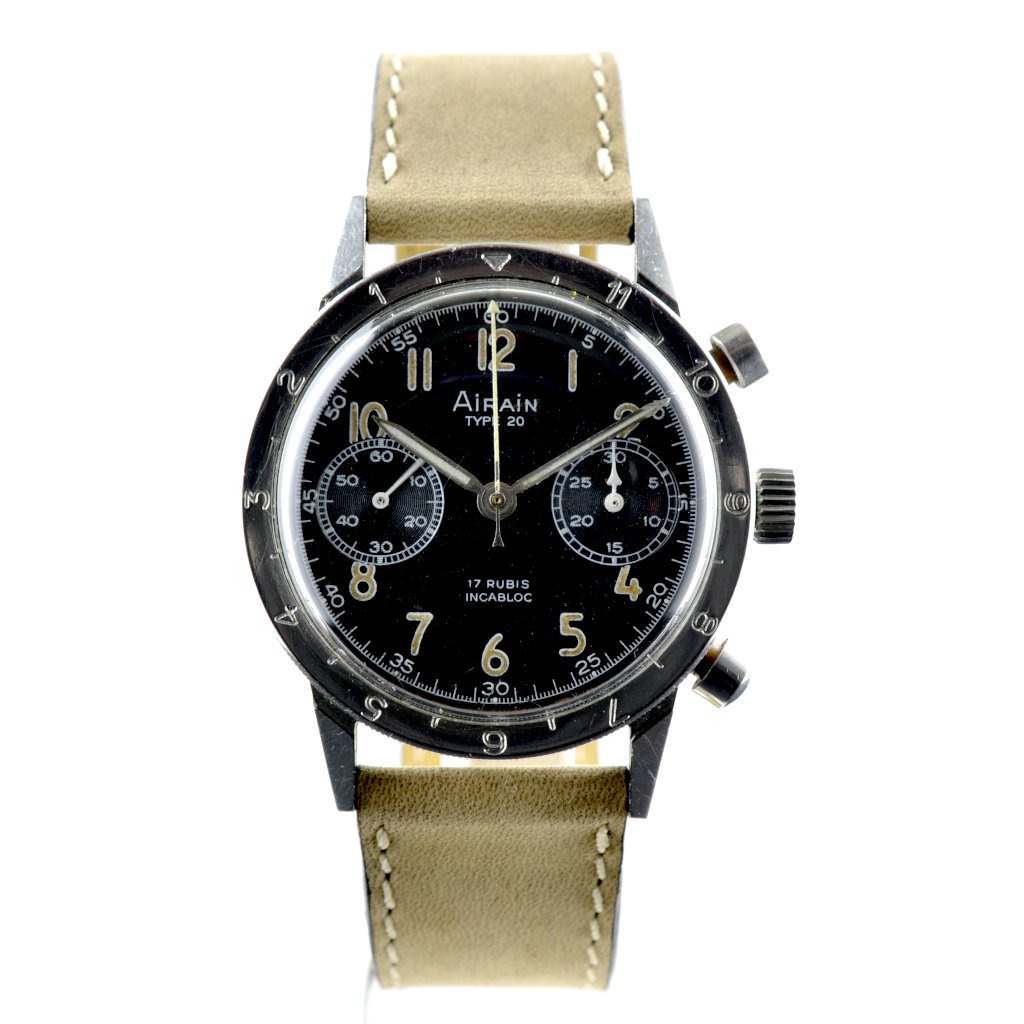 Type 20 Chronograph
Today, owner and "reviver" of the Lebois & Co brand, Tom van Wijlick, let us know that he will also revive the French-based Airain brand. And, more importantly, stick to the original Type 20 flyback chronograph concept that this brand produced. Besides that, Airain is also known for its Sous-Marine and "77" divers' watches. I am sure we can expect to see some watches in that direction as well, in the future. For now, Airain let us know that their idea is to deliver a new Type 20 flyback chronograph in the near future.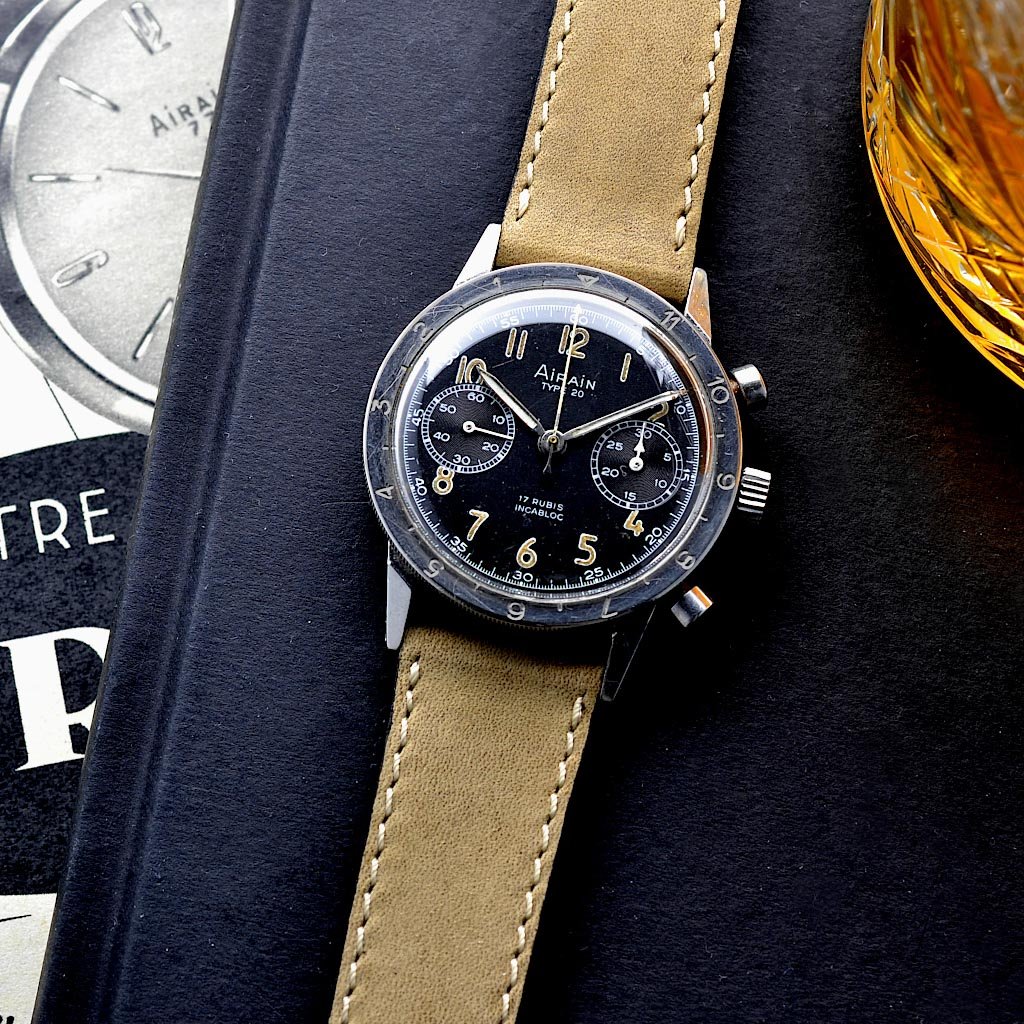 Original specifications
Just like the broad arrow watches, the Type 20 watches also had their very specific requirements. Among them:
A case diameter of approximately 38mm wide and no more than 14mm high
Screw-in caseback
Black dial, with two registers at 3 and 9 o'clock that can count to 30 minutes
Arabic numbers
Luminescent material on both hands and numbers
Flyback function (retour en vol)
Bi-directional 12-hour rotating bezel
Movement accuracy of within eights seconds a day
Power reserve of at least 35 hours
Ability to operate the chronograph function reliably for at least 300 times
Airain Type 20 with Valjoux 222
In the past, Airain offered watches like this 1960s Type 20 flyback chronograph with hand-wound valjoux 222 movement. These watches had a domed plexi crystal and used radium for dial and hands. The flyback complication allowed pilots to quickly restart the chronograph, without having to stop the previous recording before.
Knowing Tom van Wijlick a bit, he takes this project very seriously. He said: "Type 20 will meticulously follow original blueprints and suggestions of watch enthusiasts and collectors: "We are lucky to be in close contact with a dedicated community." He added that the brand would reintroduce several other vintage Airain models over the coming years.".
Stay tuned.
More information via the Airain website.