From Blancpain To Breguet: A Collector's Trade From Diver To Dress Watch
What happens when two enthusiasts fall in love with each other's watches
You know how some people on watch forums put up their watches for trade only? I always thought that to be a bit weird. I feel it's very unlikely that you'll easily find someone interested in your watch who has a watch you really desire. It also sounds like something more likely to happen with more affordable watches than watches worth several thousand euros. Yet there I was at the end of last year, trading my Blancpain Bathyscaphe for a Breguet Classique ref. 5907. I'm still delighted I did, but let's see exactly how that trade happened.
If you had asked me at the start of last year whether I would buy a watch from Breguet anytime soon, I would've probably said "no." I mean, I have a lot of respect for the brand, and I always take a look at the beautiful finishing when someone brings a Breguet watch to a get-together. But I considered the designs to look a bit too classic. Besides, the prices mentioned on the Breguet website start well over €10,000, so also financially, I wasn't really comfortable with such a purchase. But then, at a get-together organized by the people behind the Dutch watch podcast Mannen van de Tijd (Men of Time), I saw a white gold Breguet Classique ref. 5907 that I just couldn't get out of my head.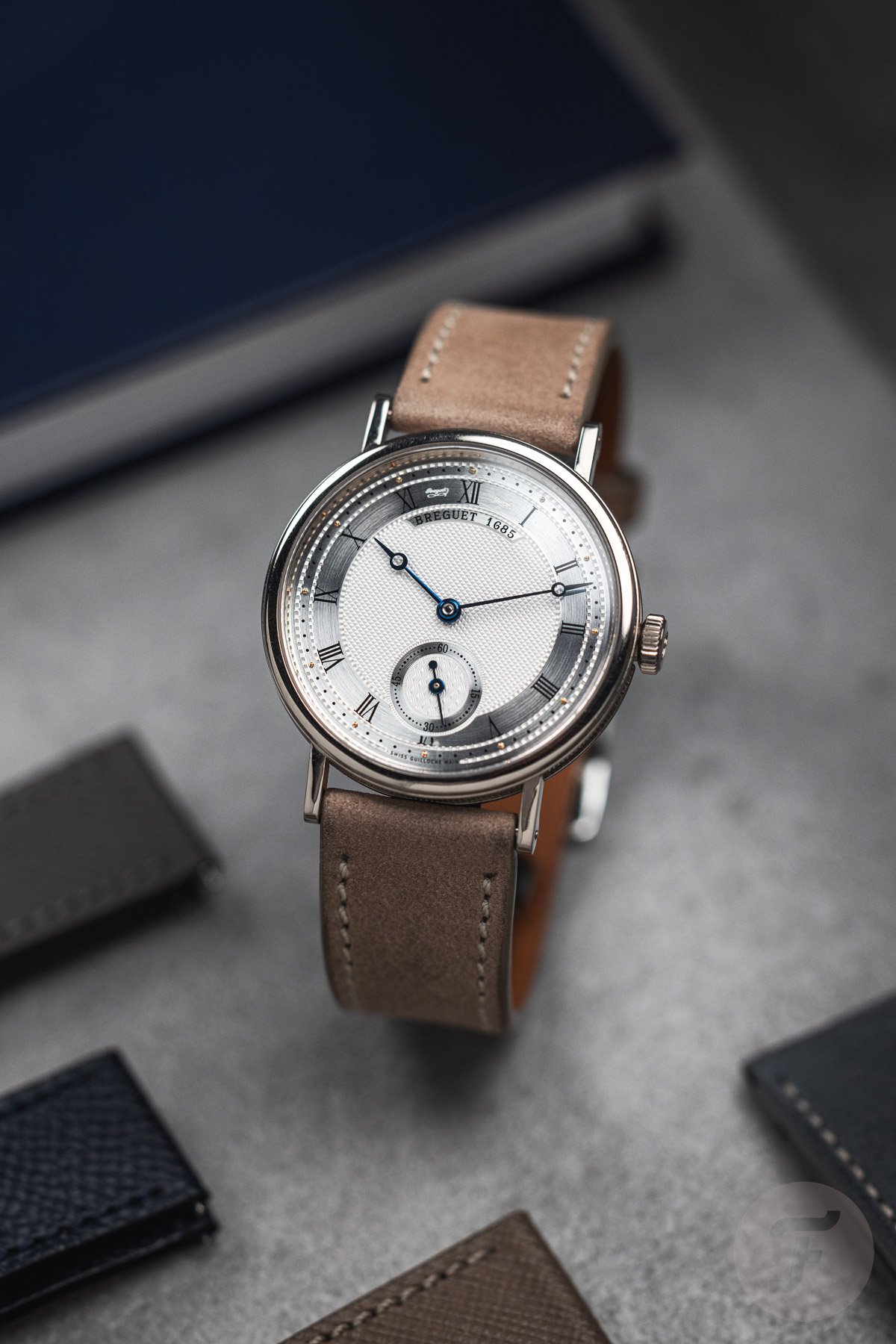 Get-togethers are "dangerous" places
That get-together was a fruitful one because it's the same one where RJ fell in love with the Breguet Tradition ref. 7027. The watch there was a rose gold version, but he eventually bought a full yellow gold 7027. Anyway, of course, I chatted with the owner of the Breguet I liked. He told me all about how its coin-edge case measured about 34.5mm in diameter and only 7.5mm in thickness. He also showed me that the dial is actually yellow gold that has been silvered. That's the reason for the tiny yellow gold dots that indicate the hours next to the Roman numerals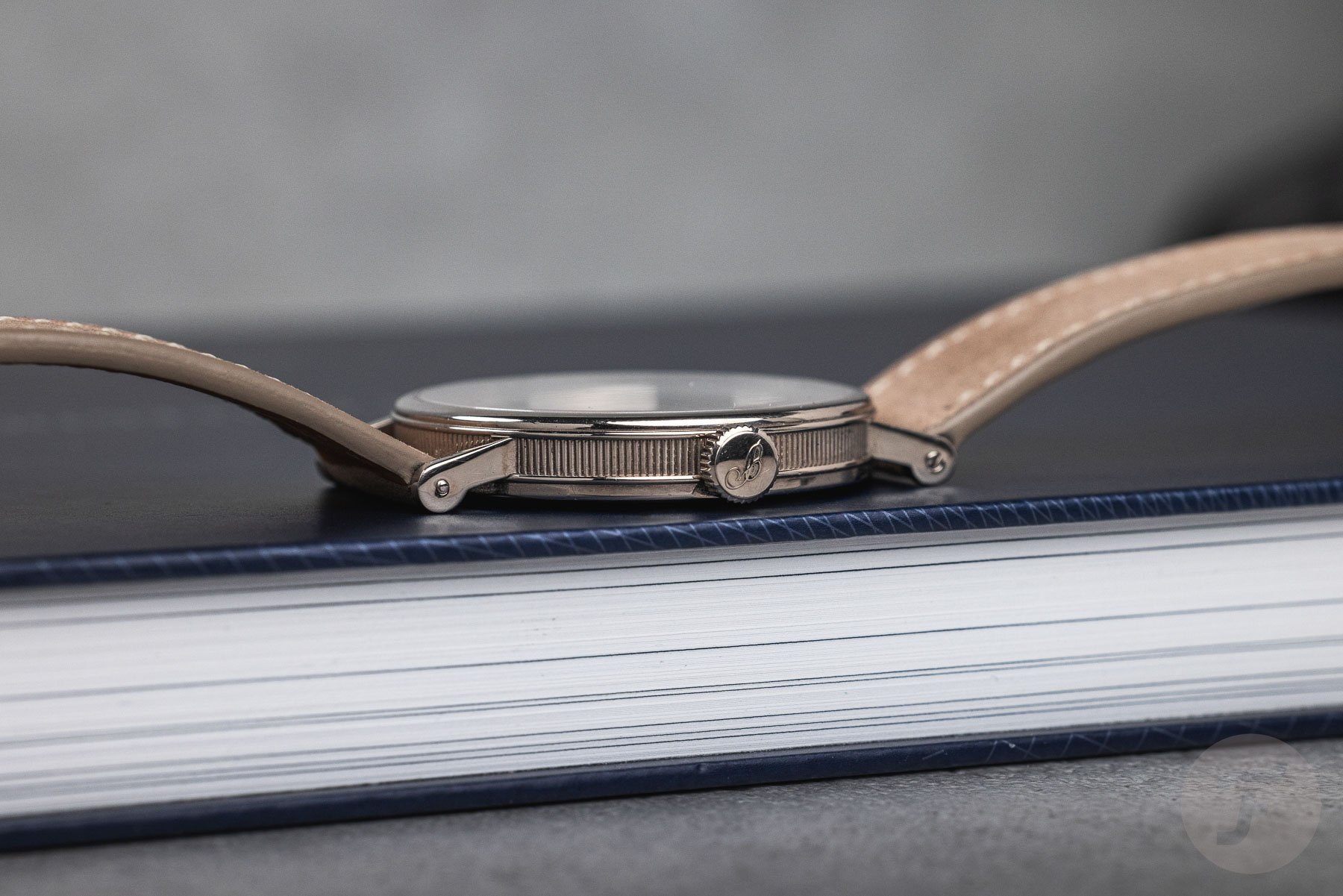 At that get-together, I kept going back to the part of the table where the Breguet 5907 was lying. But I didn't immediately think of buying one. I think I was still in the admiration stage and not yet in buying mode. At the event, though, I also showed a few of my watches to Mark, the owner of both the Breguet 7027 and the 5907. And as I was showing him my Blancpain Bathyscaphe, he couldn't hide the fact that he was quite a big fan of it. Just as I went back and forth with his Breguet, he kept coming back to my Bathyscaphe. But again, I didn't really think anything of it. It was simply two guys enjoying each other's watches.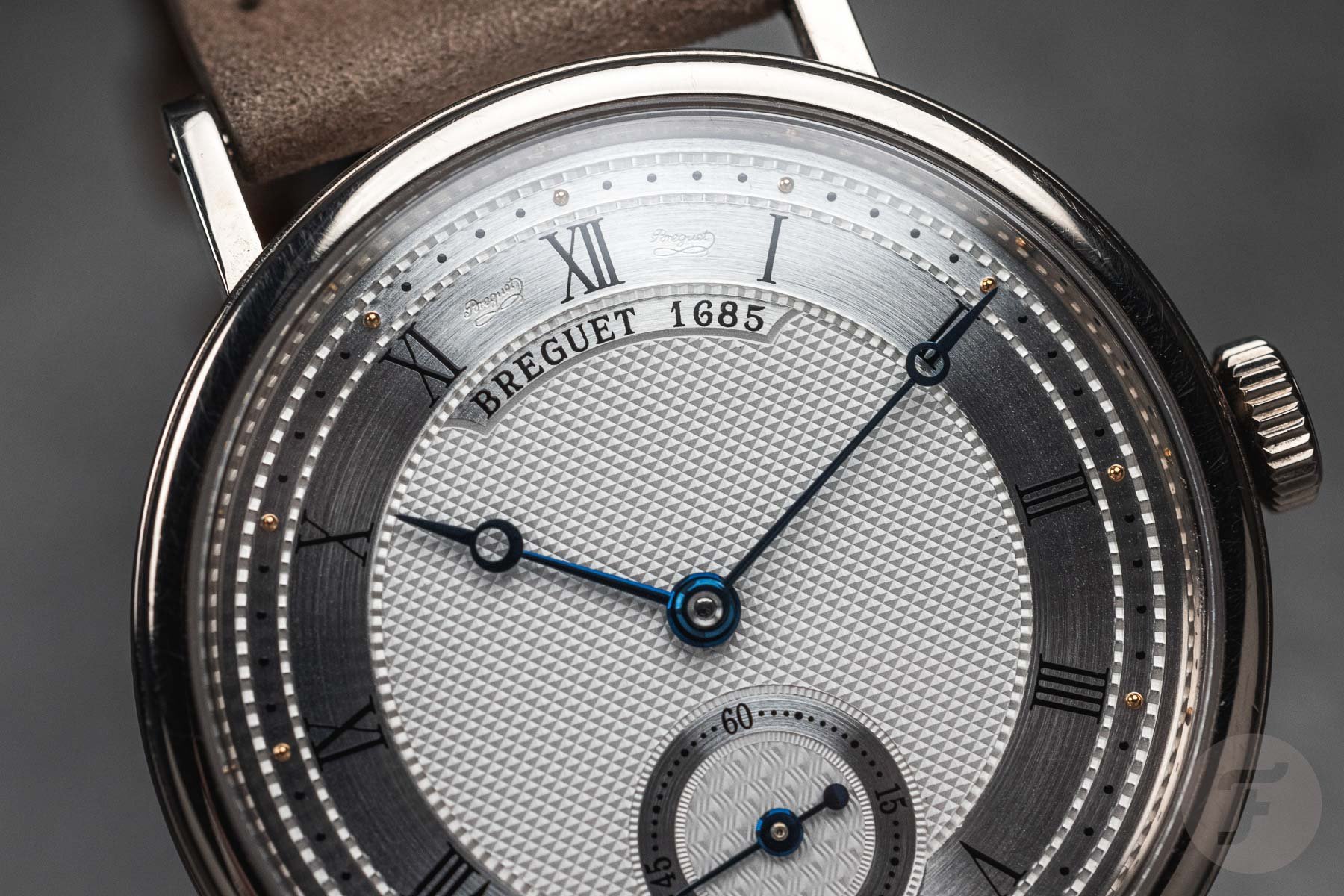 Sheer admiration
We did agree to meet at his workshop, though, because he also happens to be the co-owner of and a watchmaker at Tempus. I had just bought my 2004 Rolex Explorer ref. 114270, and it needed a service, so I asked Mark if he could do that for me. I went there a few days later and brought some of my watches with me, including the Bathyscaphe. Mark was also wearing his Breguet, and soon we were drooling over each other's watches again. But still, we didn't say anything to each other about a possible sale or trade. I think it's because we both also really liked and enjoyed our own watches.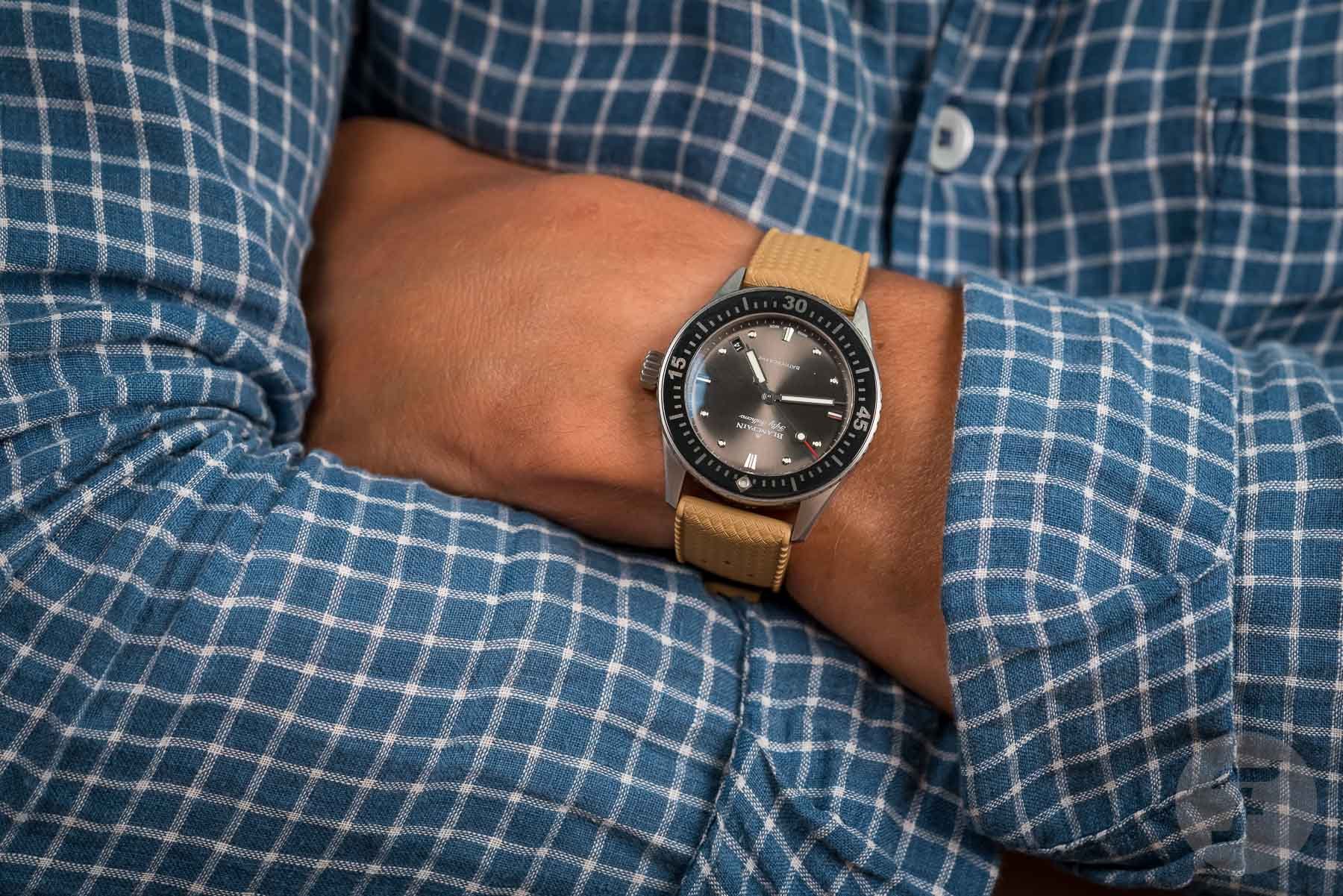 The Bathyscaphe is a great watch, but…
For a couple of months, though, I had already been toying with the idea of selling the Bathyscaphe. Yes, it's a beautiful diver; that's why I bought it. I like its modest 38mm case that's just under 11mm thick. That size makes it a very wearable and comfortable dive watch. I enjoyed it a lot, especially on various Tropic-style straps during the summer months. The satin-brushed sunburst dial is like a chameleon and sometimes made it feel like I was looking into the deep, dark sea. I also liked the fact that it looks more modern than most vintage-inspired dive watches. But there were also a few things that bothered me a bit.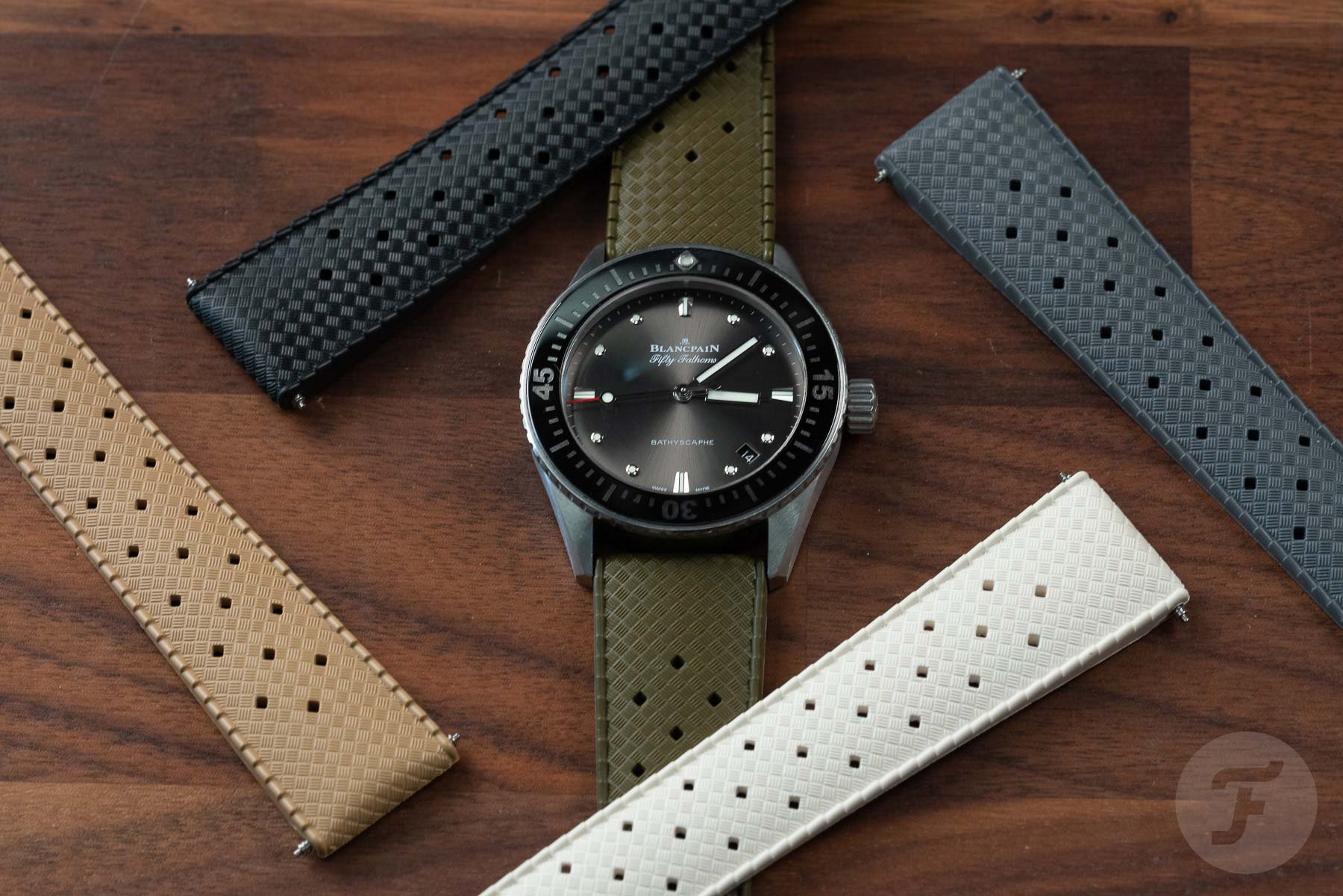 The most obvious one was the bezel, which was steel with a ceramic and liquid steel insert. First of all, I didn't like the fact that the bezel didn't offer a whole lot of grip. Not that I would ever use it to go diving, but you know what I mean. I also didn't enjoy the shininess of that insert; I would've preferred it to be brushed. Of course, I still enjoyed the Bathyscaphe — a lot, actually — but that feeling never blossomed into the love affair that I'd hoped it would. And because it represented quite a substantial amount of money, I started to think about selling it.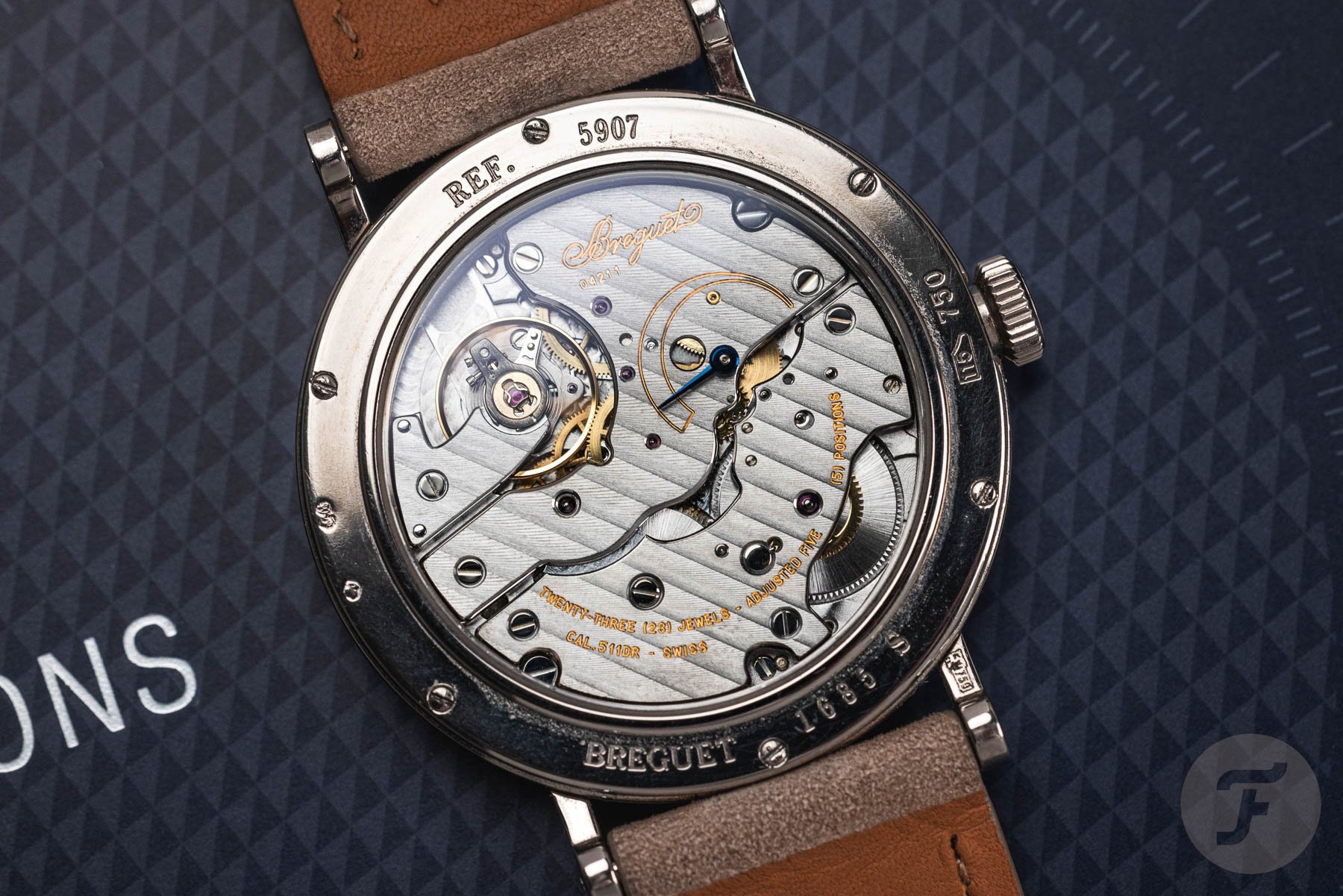 Why not organize a trade?
A few days after visiting the workshop, Mark and I were still exchanging direct messages about our watches. He was looking for a good Bathyscaphe somewhere in Asia, and I dreamed of owning a Breguet like his. That's the moment when I started thinking about a possible trade. But as we had never discussed anything like that, I didn't know how he would react. So I first did a little research on the value of both watches to see if a trade with an acceptable cash-up on either side would be an option.
It looked like his Breguet was worth a little more than my Blancpain, but the difference was not too big to overcome. I decided to send him a message to propose a trade. At first, he didn't say anything, but after a while, he said it triggered him. He liked the idea, but just like me, he knew that his Breguet was worth more than my Blancpain. So he asked me what the trade would look like, and I offered him a cash amount added on top of the value of the Blancpain. Of course, he had to think about it for a little while. We negotiated a little more, and in the end, we got to a deal that we were both satisfied with.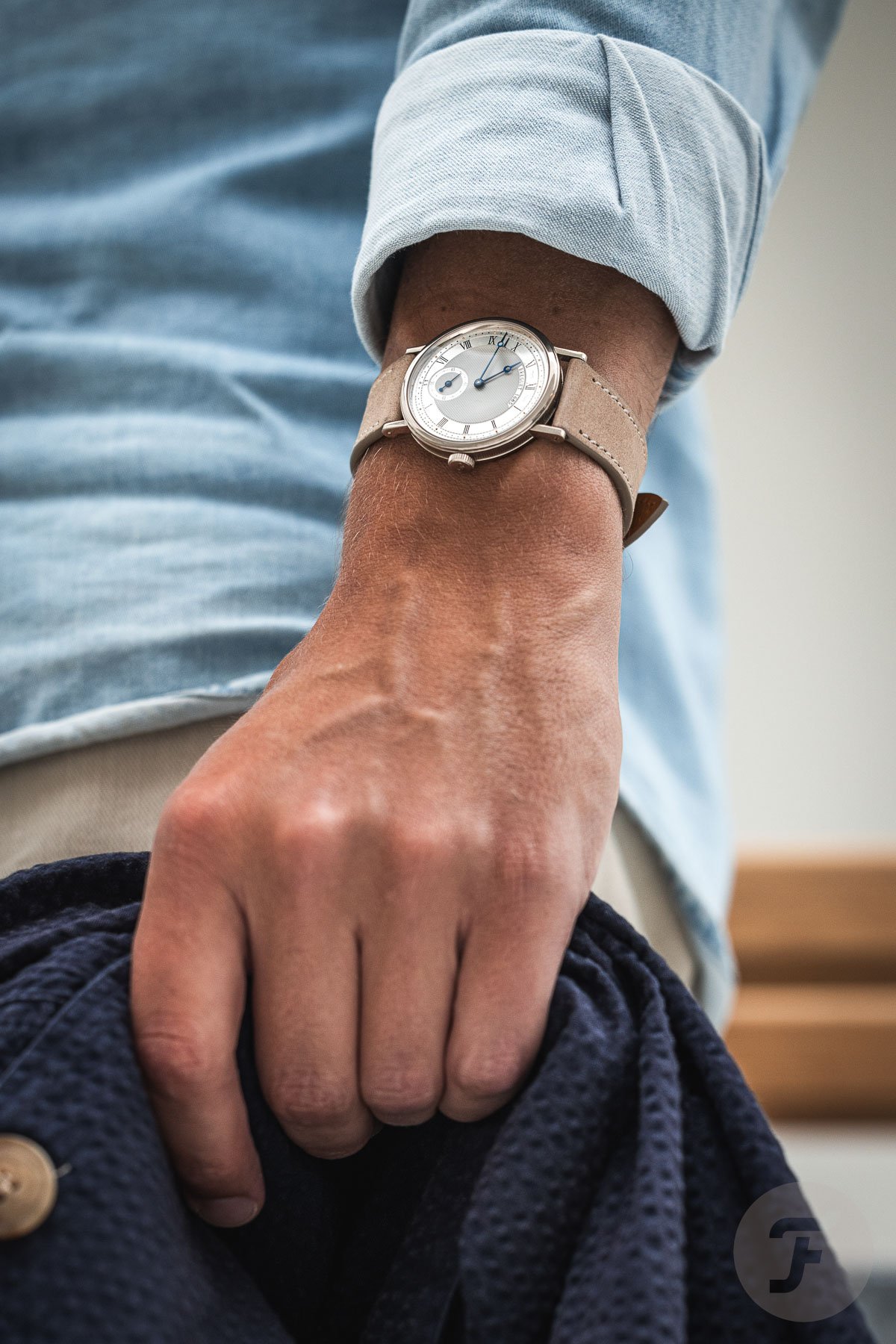 No trader's remorse here!
And to this day, more than six months later, I'm still incredibly happy with the Breguet 5907 on my wrist. So there's no trader's remorse at all. It sure is one of the most classic-looking watches in my collection. But it doesn't look too dressy to me because of the brushing on the dial and the playful seconds sub-dial at 6 o'clock. I also like to dress it down a little by pairing it with nubuck straps. They look more informal and contrast the more formal look of the watch perfectly.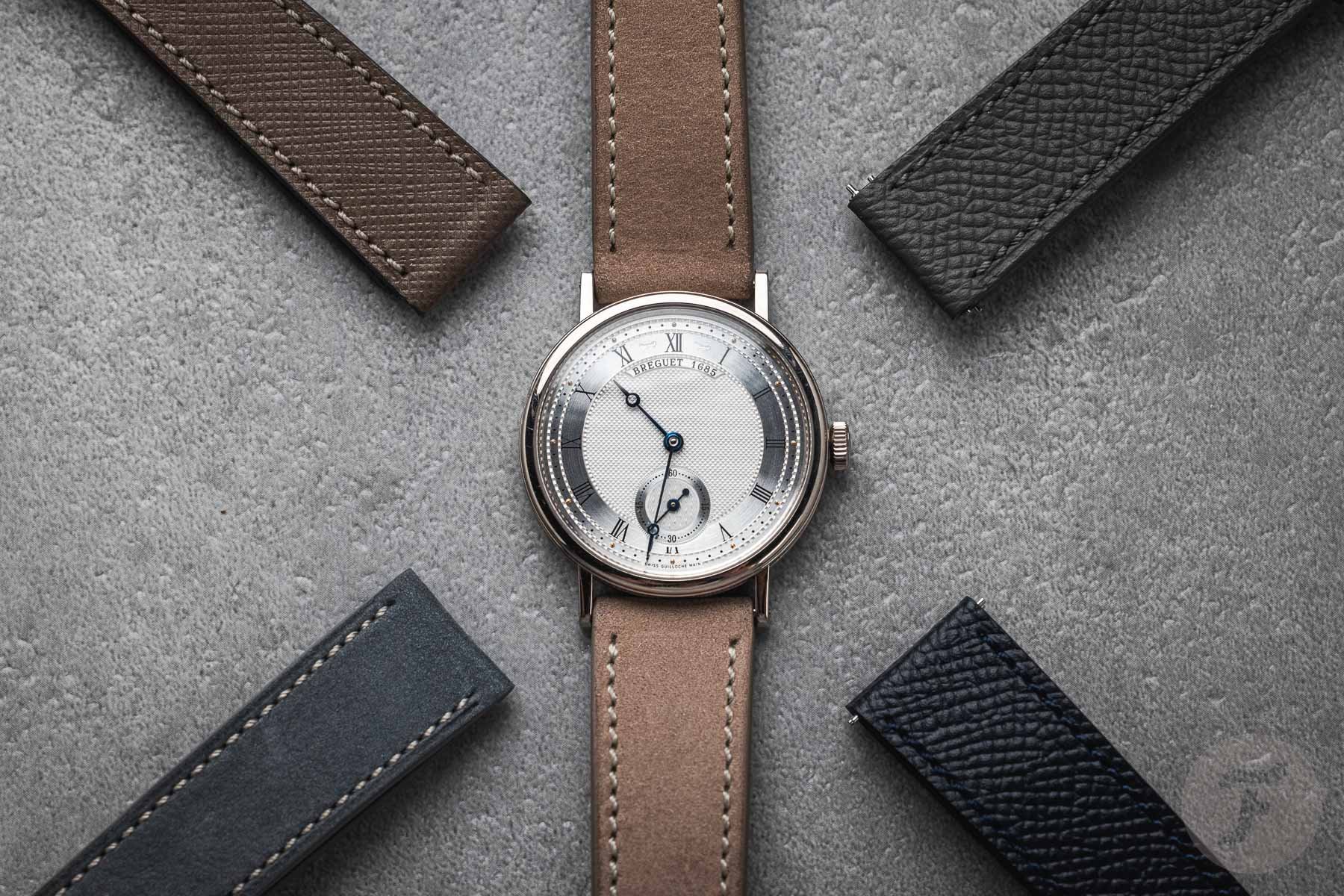 But the thing I enjoy the most is the (hand) finishing on both the dial and the movement. The brushing and the guilloché pattern on the dial are both almost perfect. However, when looking closely, you can still appreciate the irregularities that are inherent to the manual decoration. It truly is a piece of art, and I still find myself staring at my wrist for minutes to enjoy it. The 5907 also replaced the one watch in my collection with an exhibition case back. It's good, then, that the Breguet has an equally beautiful or even better-looking movement than the Blancpain.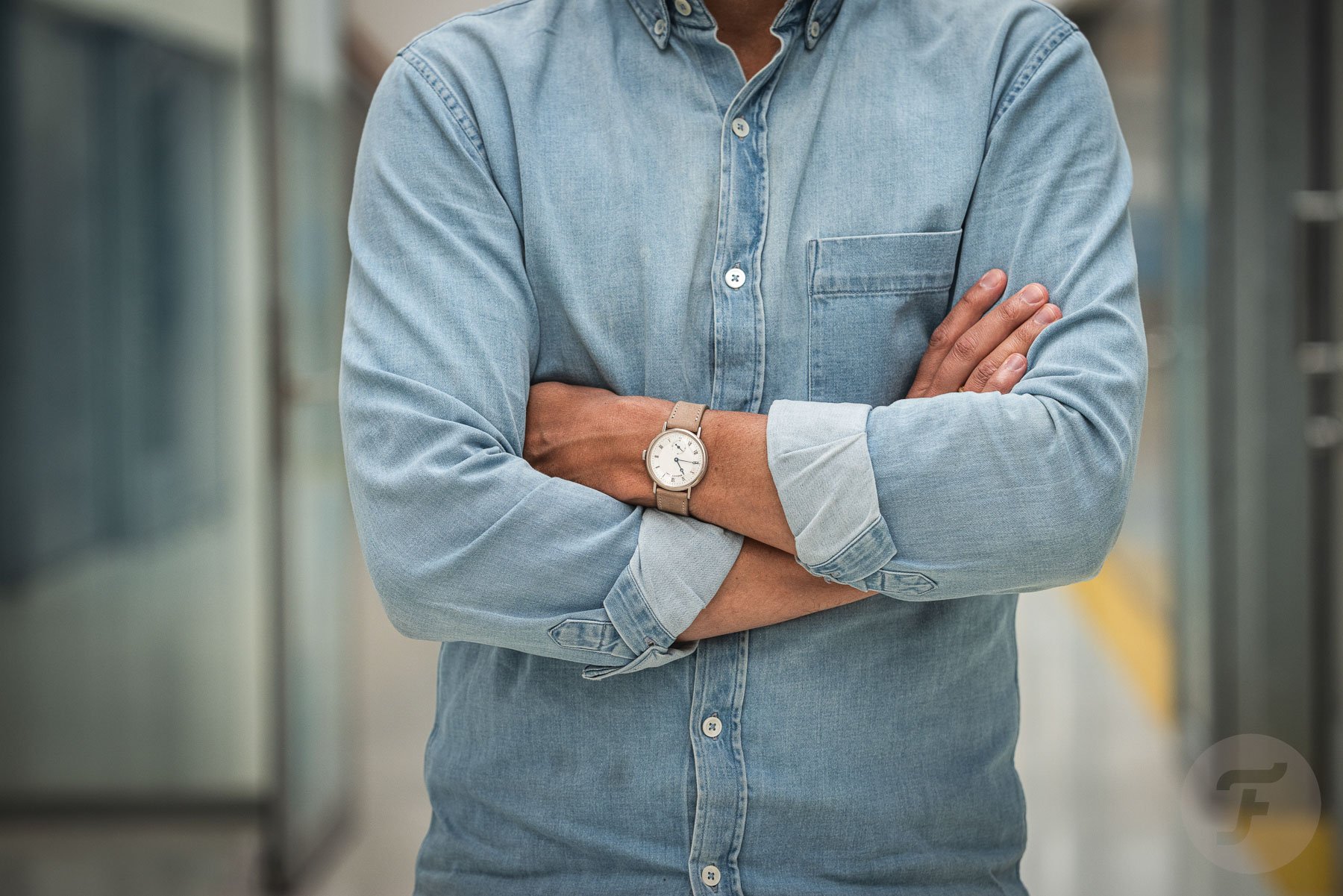 Final words
So, even though this was my first watch trade and I was skeptical up front, it worked out nicely. As I said, I haven't felt sorry for a second. I might think of the Blancpain a few times over the coming summer, but I'm getting much more pleasure out of the Breguet. It's small, yes, but certainly not too small, especially for a time-only watch. And it will be hard to find another watch with this level of (hand) finishing that's more attractive than this 5907 is to me.
Have you ever traded any of your watches? If so, how did that go? Let me know in the comments below.