G-SHOCK MRG-G1000: An icon comes of age
Long-time G-SHOCK fans will make a beeline for the new MRG-G1000. The watch has a hardened titanium case and uses hybrid technology to achieve unsurpassed precision.
Ever since the first design was launched in 1983, the G-SHOCK has been considered the pioneer in the "tough watch" category within the wristwatch market. All of the watches are exceptionally rugged and shock-resistant and designed with the "Triple 10" concept.
The Japanese brand sets a new benchmark with the MRG-G1000, thus entering the high-quality timepiece segment. The piece is distinguished by its sporty design, finest materials and innovative functions. For the first time, the legendary G-SHOCK shock resistance will be guaranteed in a watch with a pure titanium case. In addition, the MR-G is protected with "diamond-like coating", a particularly high-quality coating process, for a unique texture and superior abrasion resistance.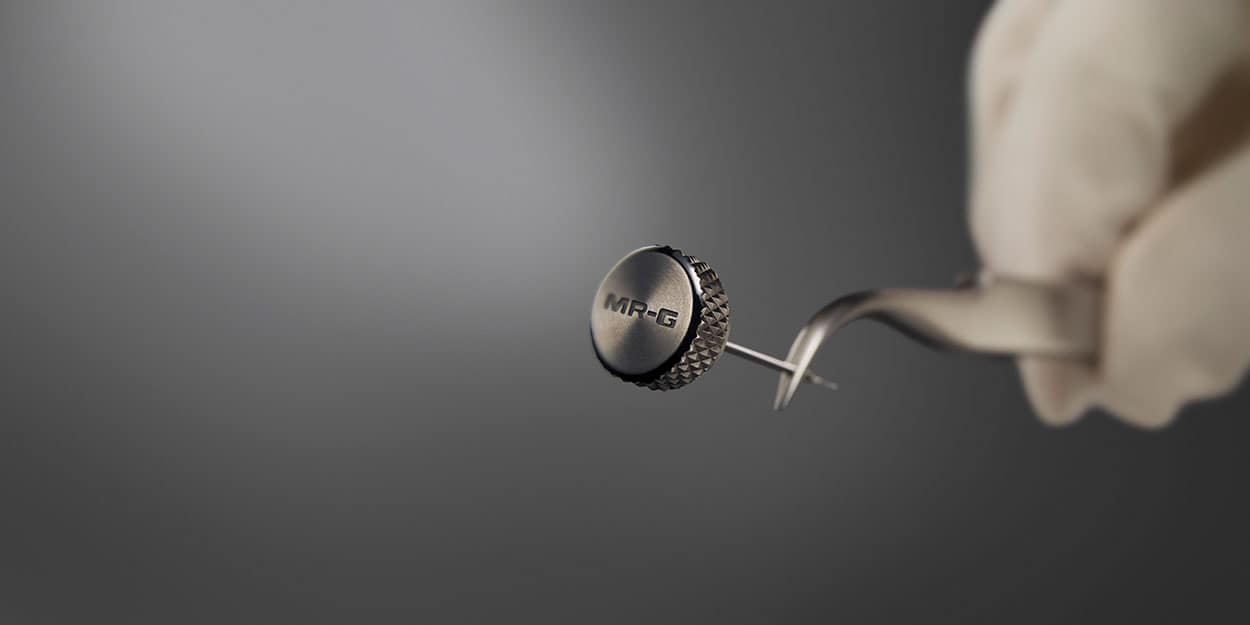 Together with the sophisticated design, the MRG-G1000 features advanced technology. Hybrid technology enables the MR-G to use radio wave and GPS signals to determine the exact time anytime, anywhere. The automatic adjustment to the right time zone therefore also works without radio wave reception. With the world time function, the MR-G features two time displays that can be viewed in parallel, making the watch the perfect accessory for travelling all over the world.
Made by experienced watch engineers and certified experts from Casio's own high-tech watch premium factory YAMAGATA in Japan, the MR-G constitutes the pinnacle of the G-SHOCK evolution.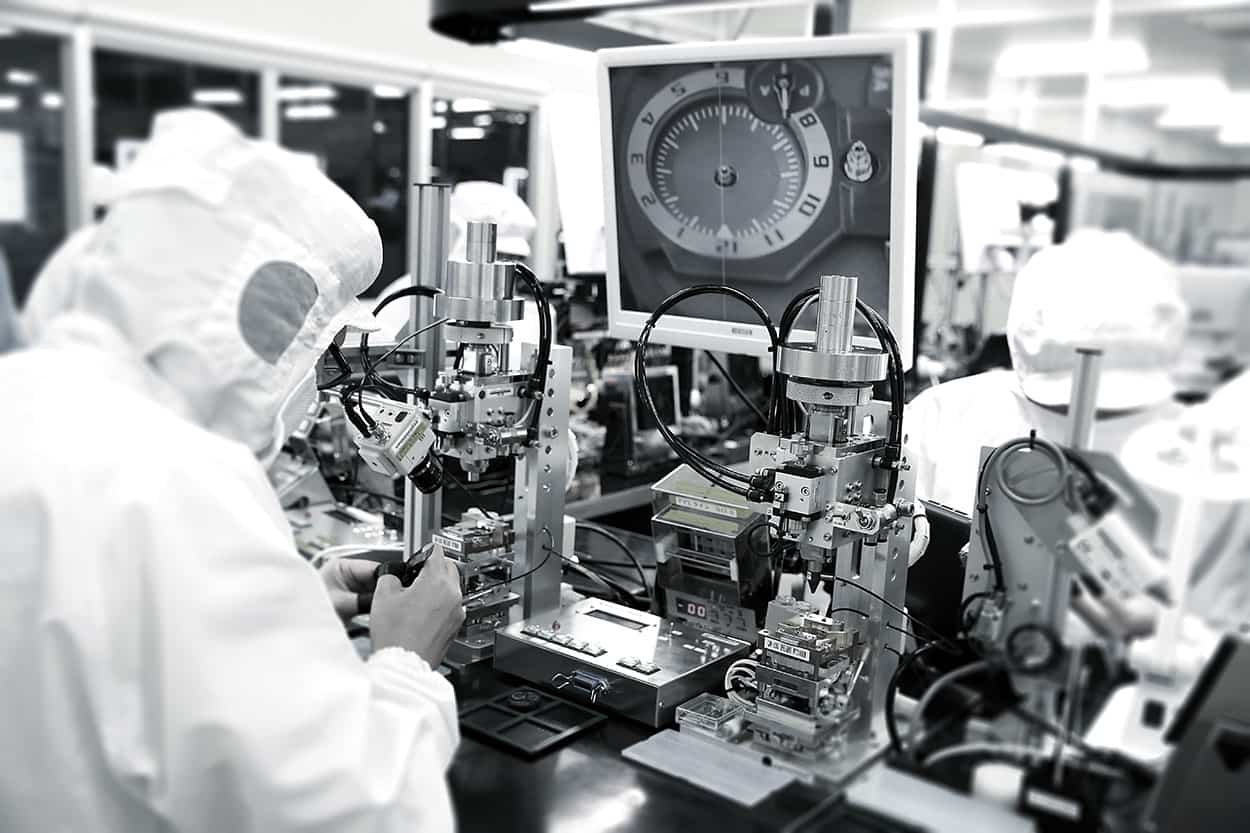 Technical features:
Legendary G-SHOCK shock resistance
Vibration resistant
Solar-powered
Hybrid technology: GPS and radio wave reception
World time function
Smart access technology
Sapphire crystal
Solid titanium case and band
Stopwatch function: 1/20 sec. – 24
Super illuminator
Waterproof up to 20 bar
Case dimensions 54.7 × 49.8 × 16.9 mm
Weight 153 g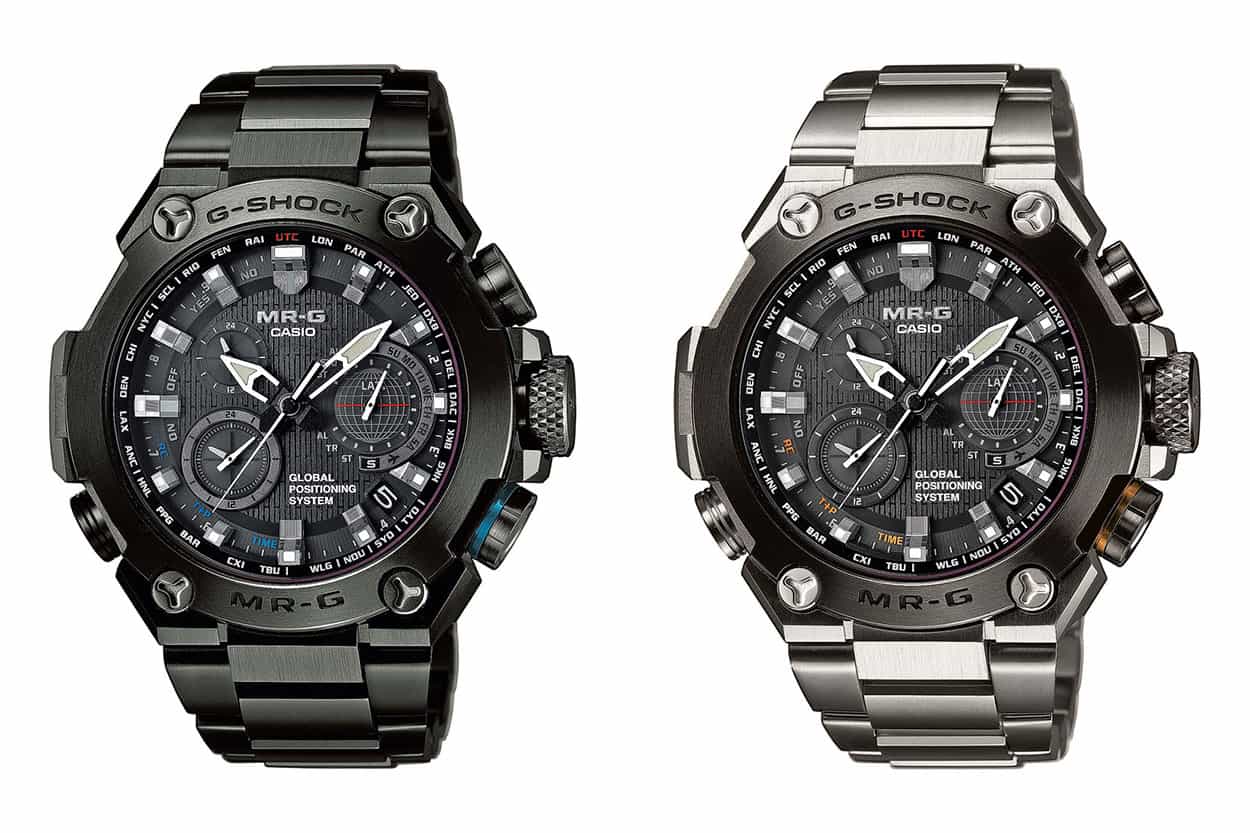 The MRG-G1000 is available in silver (MRG-G1000D-1ADR, €2,300) and in an ionised black design (MRG-G1000B-1ADR, €2,600) in select stores from May. A practical retailer search function is available at: www.g-shock.eu