Genteel Handmade Shows Its Versatility Once More With A Custom Rally Strap For My Omega Speedmaster MKIV
The Romanian strap supremo strikes again
As watch reviewers, we are exposed to some of the most luxurious accessories with which one may pamper their collection should they so please. Finding the companies that can take an already privileged hobby and add that extra personal touch to it is a real joy. Discovering Genteel Handmade (which I also did through the pages of Fratello) was a treat. I must say, however, that it is a relationship that has benefited not just from time, but also a hands-on experience of the products and what to consider when designing the perfect strap for oneself.
You might think it's easy. Perhaps, you think it's obvious. I certainly did. I was wrong. That in itself is nothing to write home about, but what I learned from making a couple of forgivable mistakes is that there is more to designing the perfect watch strap than simply color, length, and material. I wanted to share with you the journey that led to the creation of my latest Genteel Handmade product — a charcoal Maya leather rally strap with an orange goat leather lining.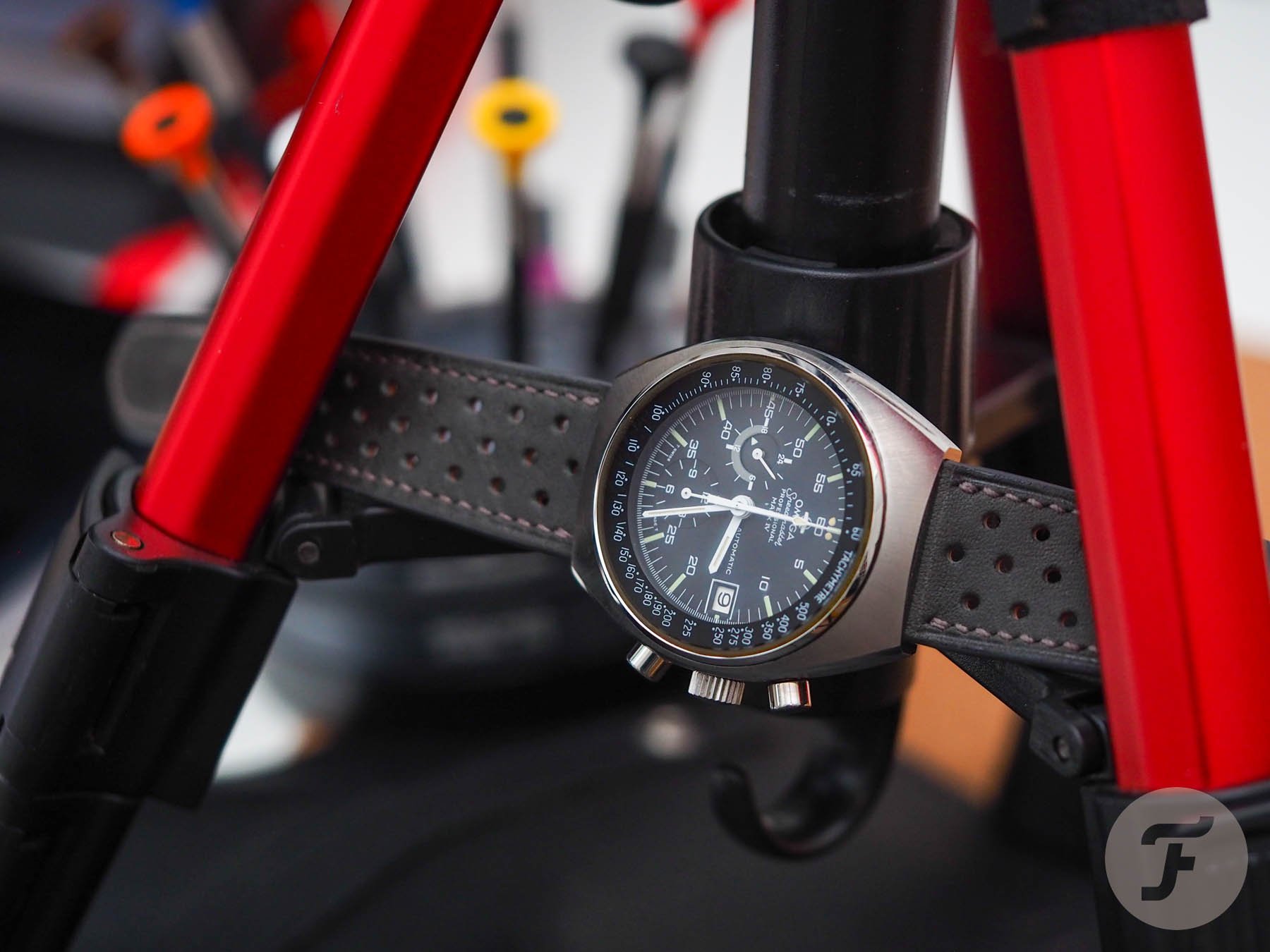 Learning by doing
This is the second strap I've had made for my personal collection and the third I've commissioned from George at the cost of my own coin (I sourced a champagne-colored strap for my brother's third wedding anniversary gift to his wife, which turned out to be a gorgeous gift, made particularly special by the debossed date of their marriage in gold on the taupe-colored underside).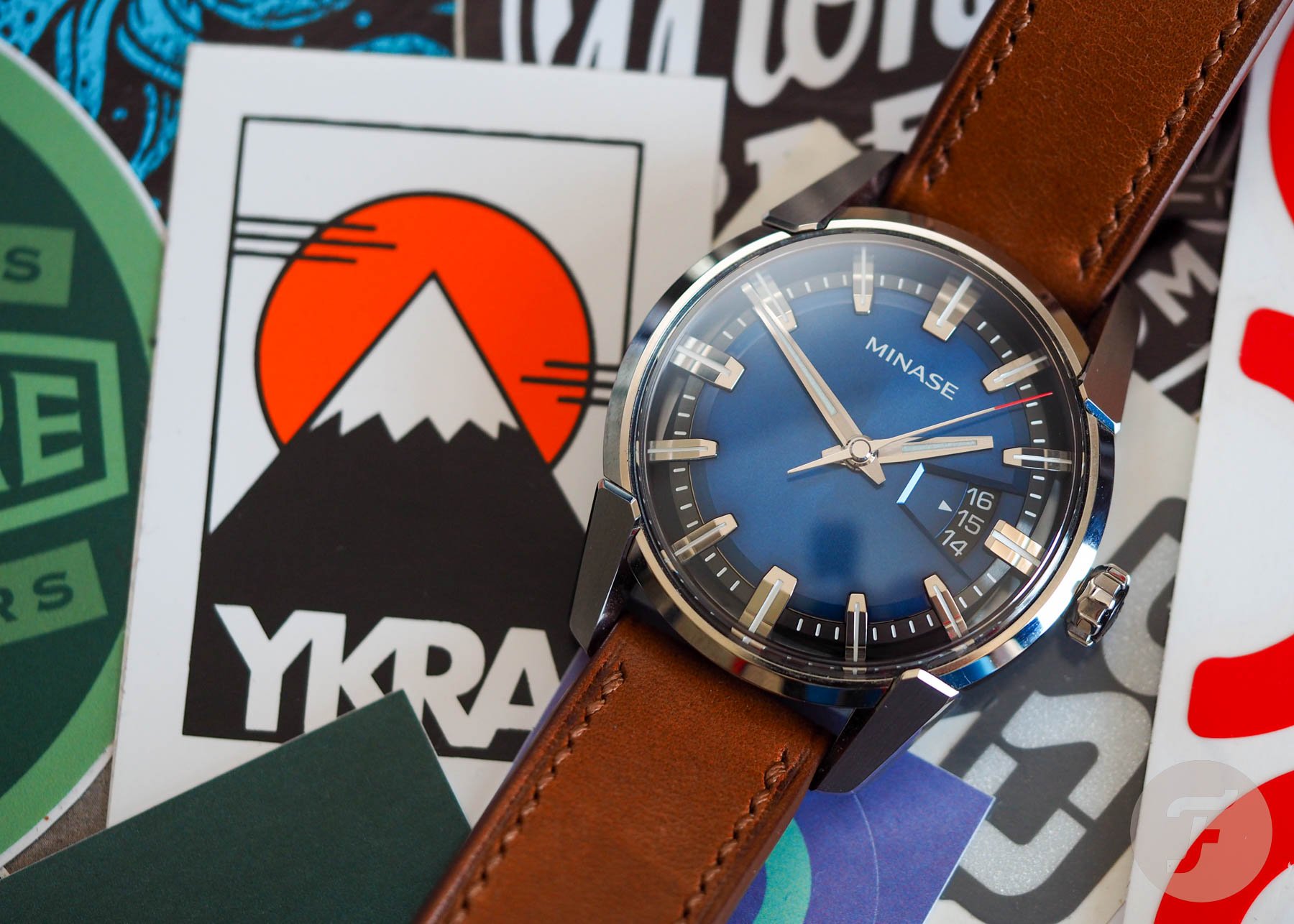 The first strap I ordered for myself was for the Minase Divido that I had a hand in designing with the brand for Fratello last year. Obviously, I wanted to wear one of my own creations but I was desperate to see it on a leather strap (an option Minase does not offer for the Divido). I liked the rubber strap off the wrist but found it too bulky for my personal wearing preferences. I adore the market-leading bracelet, but I ruin bracelets on the regular when I'm tied to a (metal) MacBook for several hours a day.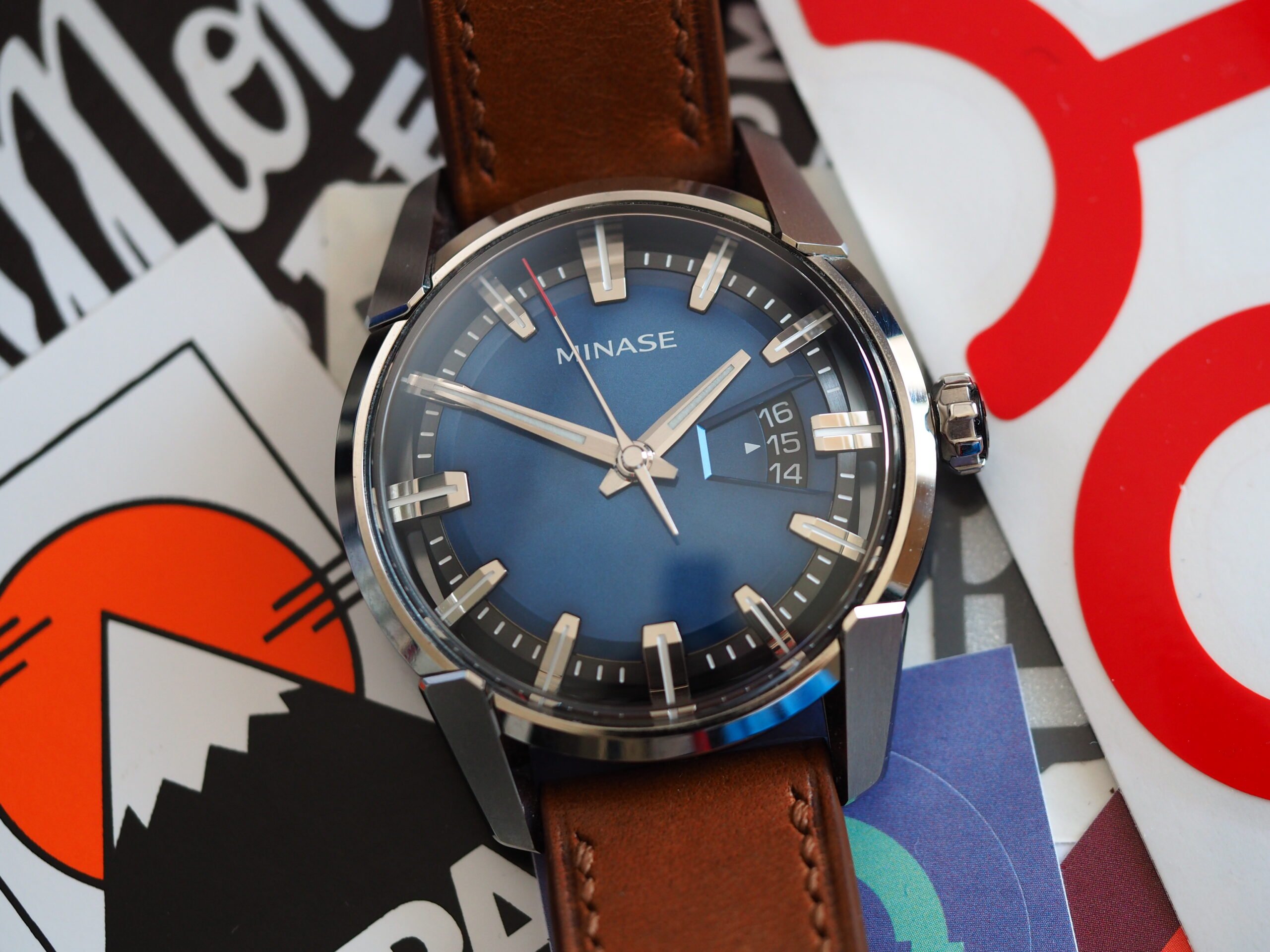 For me, it was clear: the crisp, Sallaz surfaces of the Minase Divido watch head demanded an organic counterpart. I wanted an earthy complement to the dazzling blue dial. I plumped for a cognac brown calf leather strap with a bright red goat lining, which was intended as a nod to the tip of the seconds hand. The 20/20mm strap won my heart the moment I removed it from the smart packaging in which George of Genteel Handmade ships all of his creations. As aesthetically perfect as the strap was, however, I, not George, had made one mistake…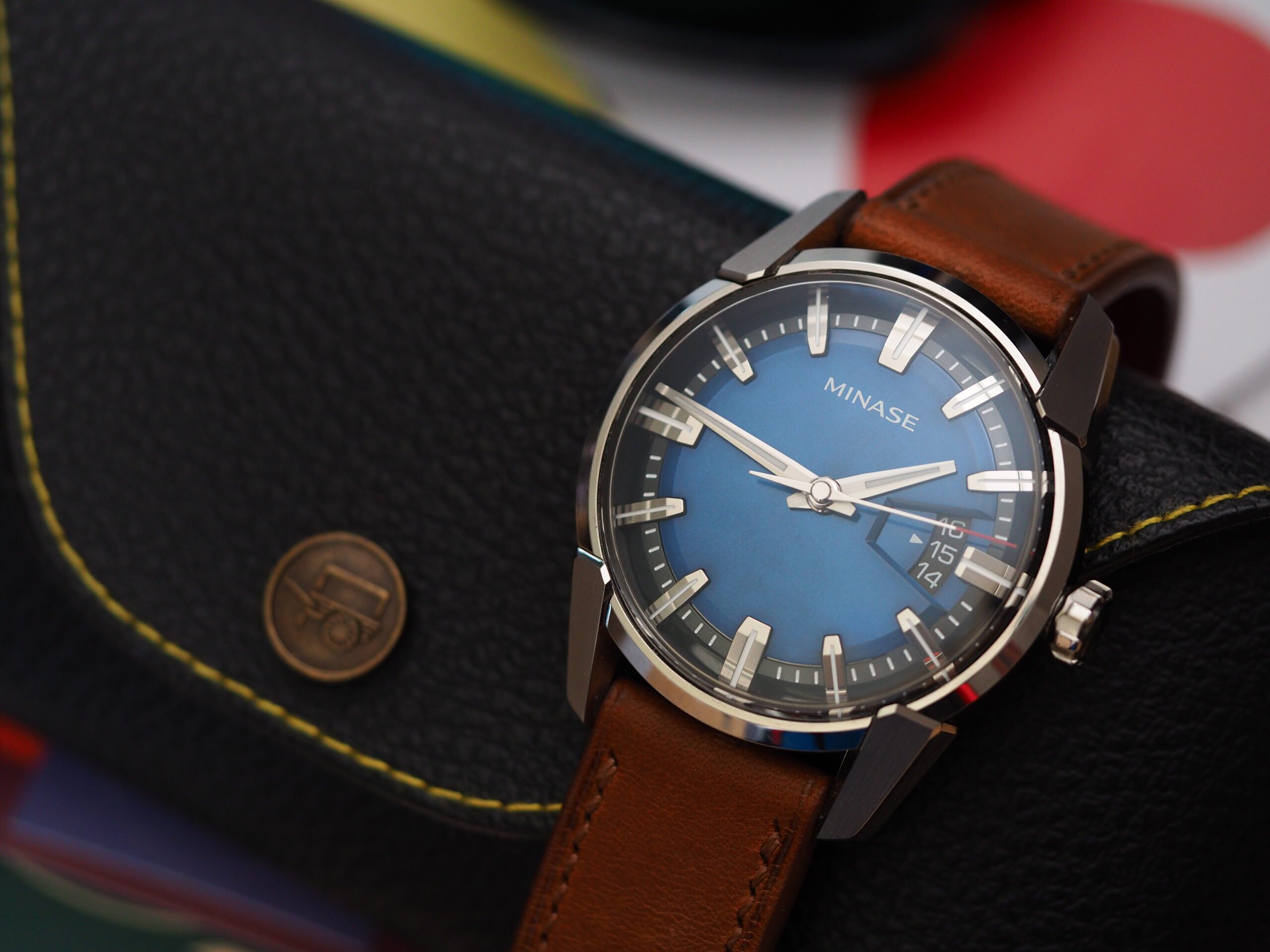 Don't sleep on the thickness
I'd specified (quite clearly, I might add), that I wanted the strap to be 3mm thick. Now, you might not have realized that thickness was an element of strap design you could specify, but there you have it. It is, it was, and I got it wrong. I had specified 3mm deliberately because I was concerned about the possible gap between the edge of the strap and the edge of the case. I didn't want to be in "long-lug land" with a huge "Bermuda triangle", as I like to say, floating between the end of the strap and the case band edge. I'd made this decision leaning in the direction of the erroneous philosophy that "the thicker the strap, the smaller the gap". Hmm, yeah, it still sounds legit. If only I'd considered potential chafing…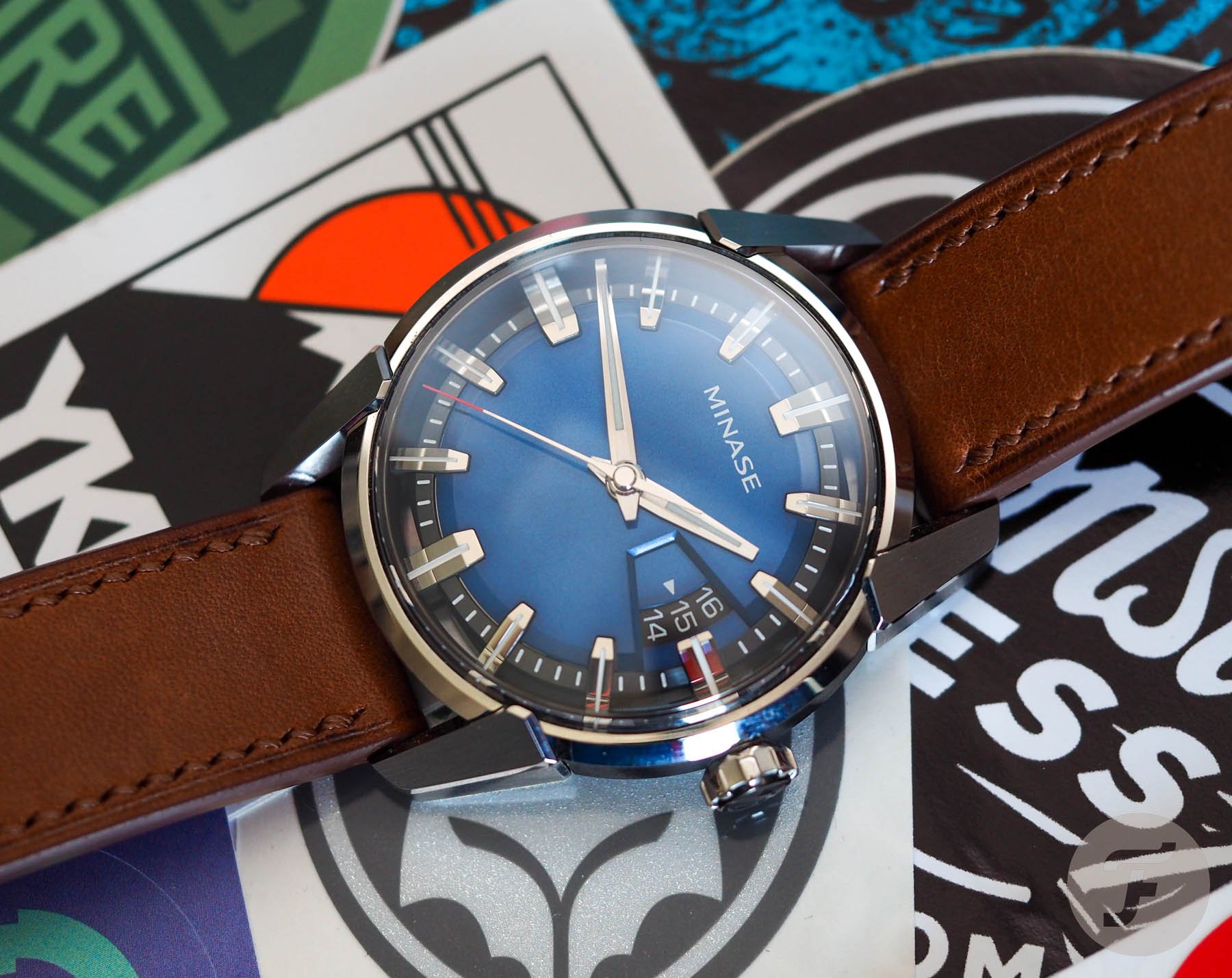 An odd situation…
The Minase Divido was a particularly tough study because there was no recent precedent. Although there was, once upon a time, in Minase's stuttering early days of existence, a generation of Dividos released on leather straps. However, as much as I'd tried to source one of these during the developmental phase of the project (during which I'd considered marketing the Fratello edition on a strap out of the box), they all seemed to have vanished into thin air. Furthermore, our contacts at Minase were not entirely convinced that putting the Divido on a leather strap was the right thing to do. Thus,  they didn't want to commit to advising me on a project that they (probably rightly) thought a bit hare-brained.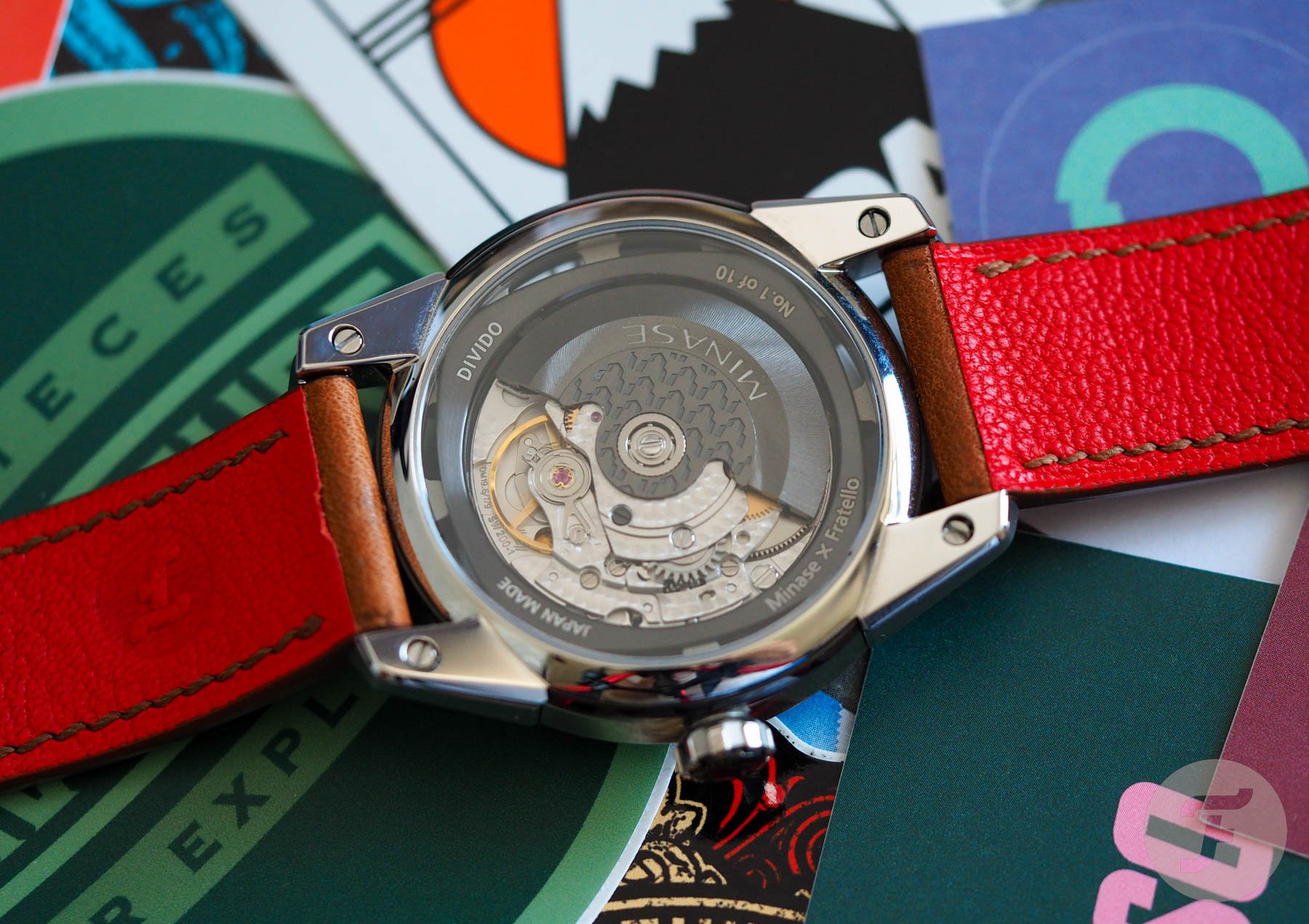 Do your homework
What I'd neglected to take into account was how the lower half of the Divido's two-piece case band jutted out towards the lugs in an unusual fashion. This vastly (by almost half a millimeter) reduced the space I had to work with when using a straight-edged strap. As it happened, 3mm was a shade too thick for the available space, and the strap I'd chosen — my beautiful, perfect, chromatically complementary strap — rubbed on the lower half of the case band as soon as I fitted it.
…this is not for everyone.
The "damage" it did was not significant. In fact, I kind of like it personally, but I am just one man, and I'm aware of my odd predilection for slightly beaten-up leather goods (it's a sickness). I'm bringing this to your attention because I know in my heart of hearts that this is not for everyone. So, in light of that, you should beware when specifying strap thickness and make sure you know what you're talking about when you do. I took that experience forward to my next project — a project from which I learned something very interesting that I'd never considered before.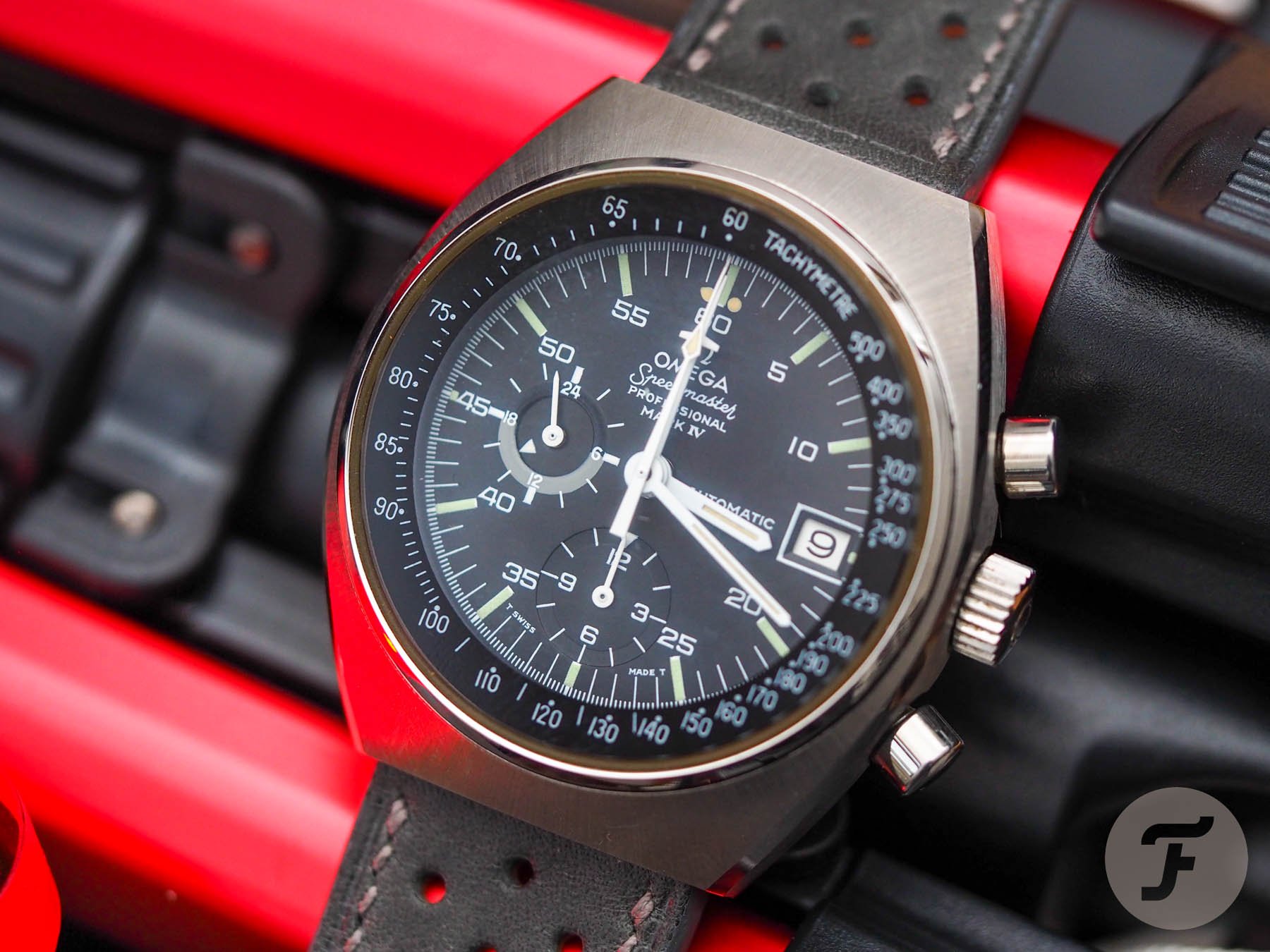 A gift of the moment
I recently bought an Omega Speedmaster MKIV off Balazs. He was reluctantly moving on from a watch that got no wrist time on account of it being NOS (New Old Stock). I was in the mood to buy myself something to celebrate a good year at work. We collided at the right moment. I took one look at the MKIV, which I'd never seen in person before, and decided it was in my future. I wired him the money the same day.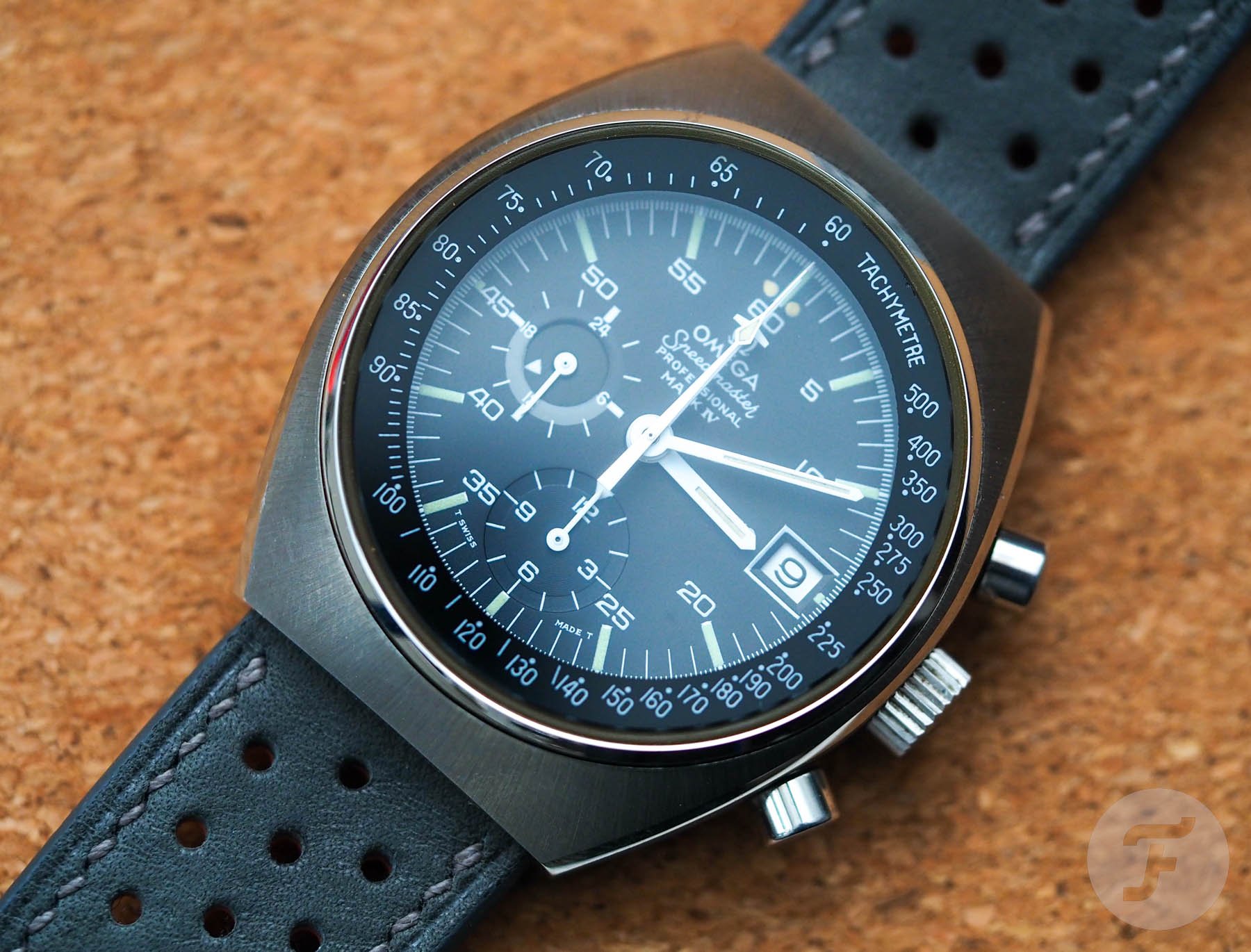 As soon as I got back to my office, I decided to resize the bracelet. However, lo and behold, the bracelet, even at its very smallest, was just too big for my 16.5cm wrist. I was momentarily bereft (I think the bracelet of the MKIV really adds a great deal of character to the watch). However, resolving to solve the issue as quickly as possible, I reached out to George.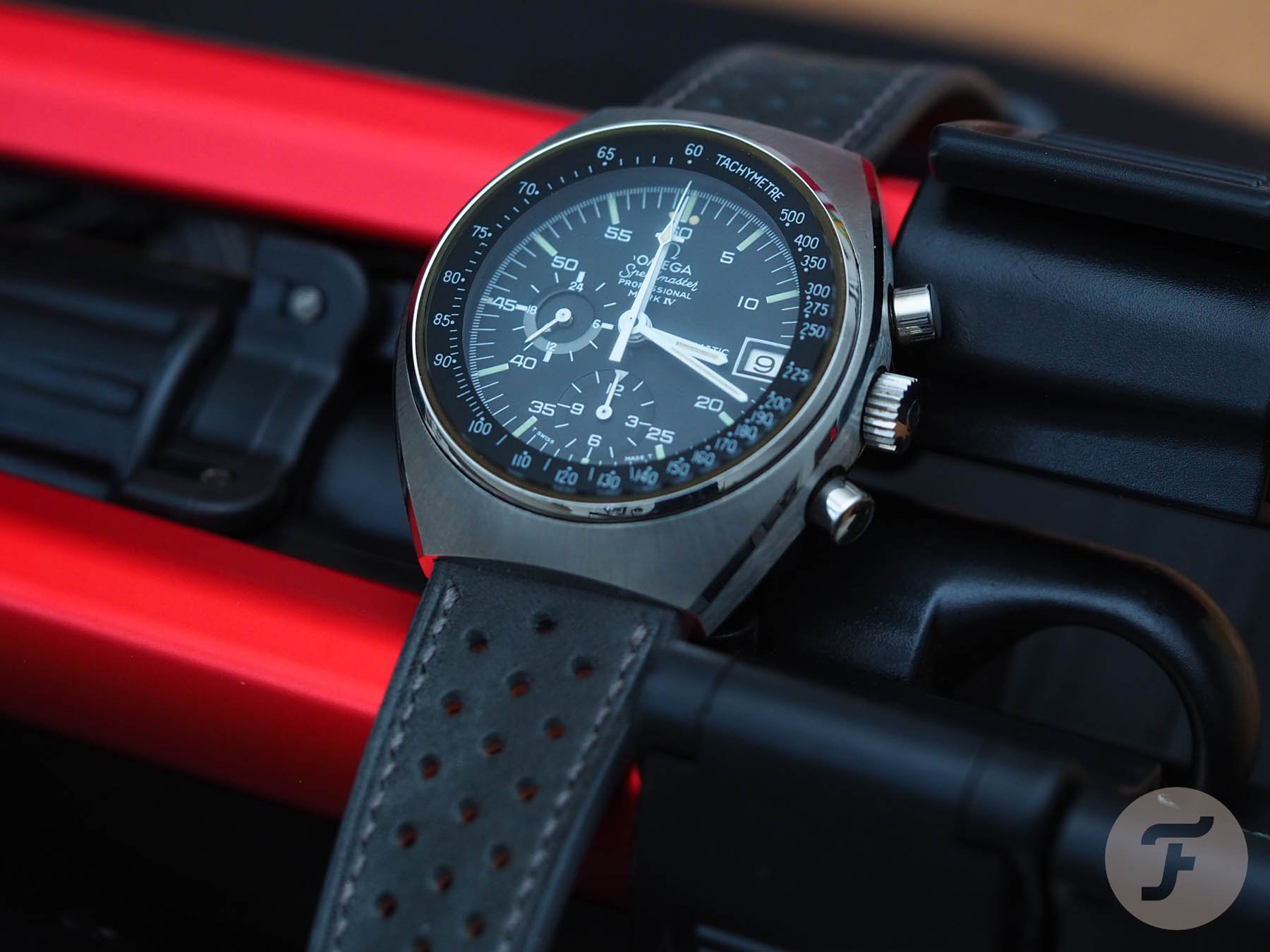 For a racing chronograph, a rally strap made sense. Focusing on texture over color seemed wise here. Consequently, I picked Maya leather in charcoal. I selected a "Fratello" orange lining and had the Fratello F stamped on the tail end. Lastly, I specified quick-release spring bars and a thickness of 2.5mm having checked a few 22mm straps between the hooded lugs to be sure. I opted to receive the strap without a buckle because I had a couple of 18mm spares kicking around. All I had to do now was wait.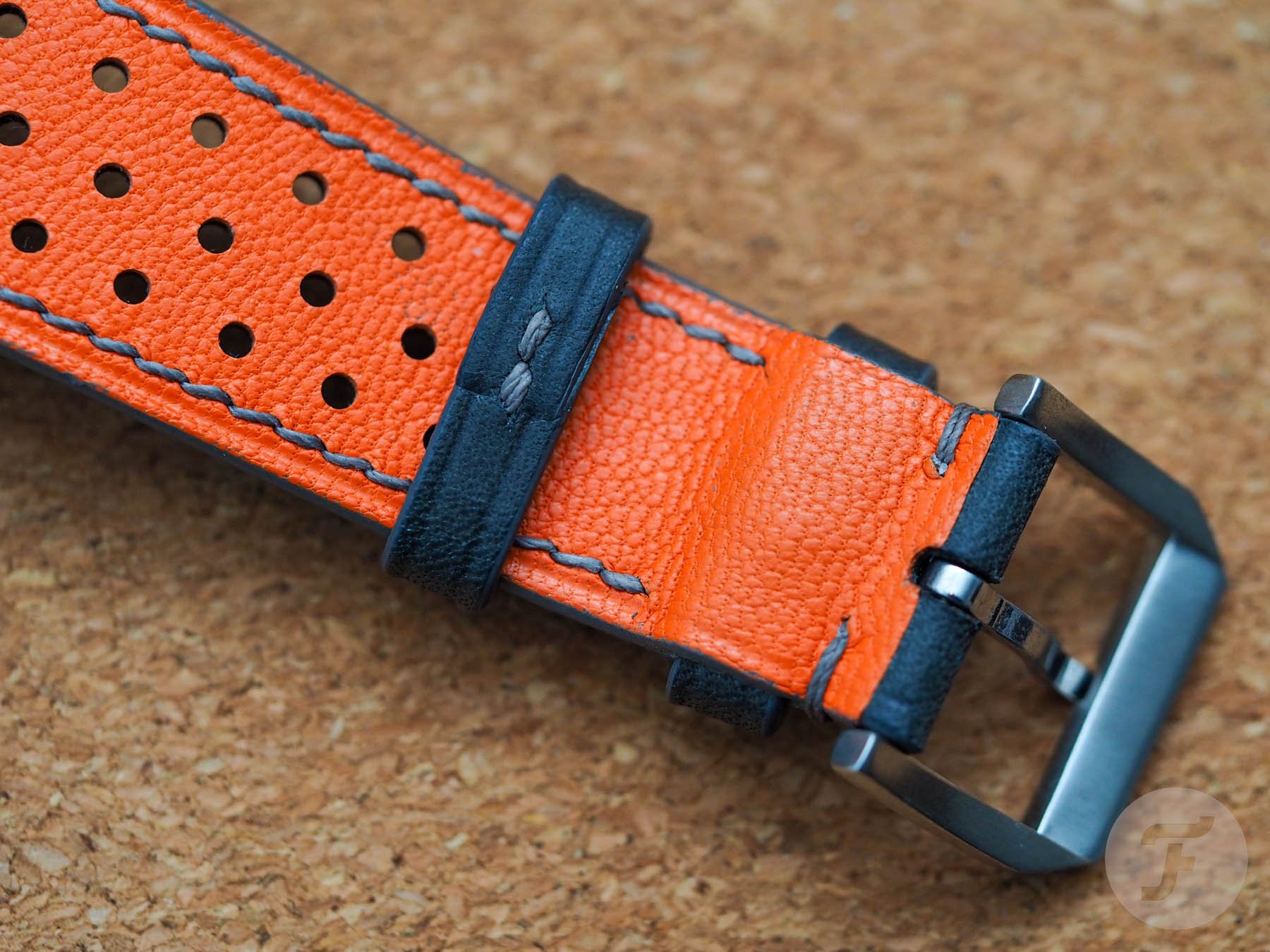 One, two, buckle my… strap?
The strap arrived within a couple of weeks and I eagerly fitted it to my MKIV Speedmaster. I was absolutely thrilled with the way it looked against the watch head. Here was the perfect muted, thematically fitting companion for my latest acquisition. I chose an angular buckle for the strap (I have an Omega buckle on order, which I will fit in due course…) and tried it on for the first time. And then I realized something…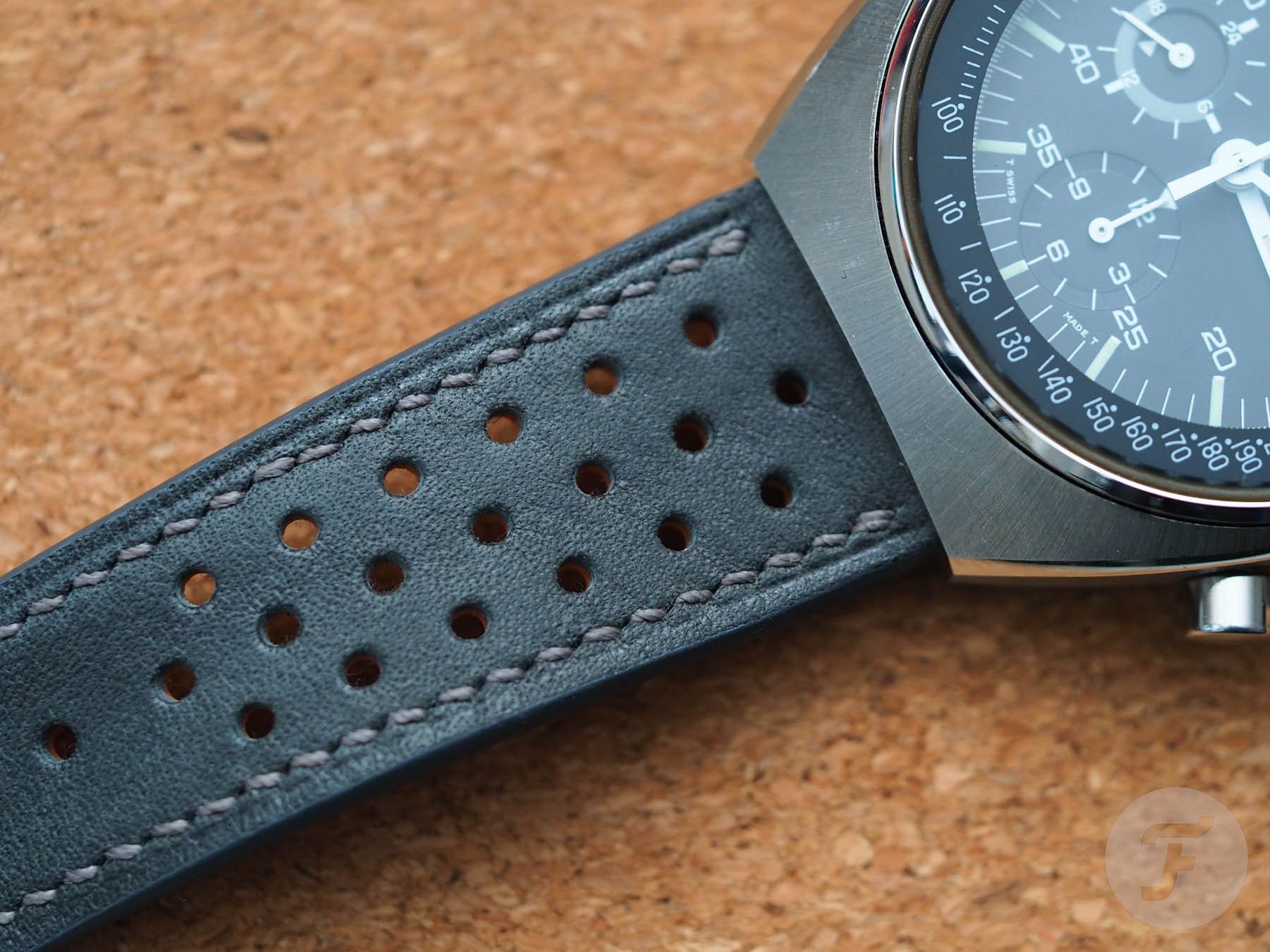 Frustratingly, I was bang slap between two holes in terms of size. Now, George does take into account your wrist size when he's making your straps. He can also factor in your watch head (which of course makes a difference). Combining the lug-to-lug length with your wrist size, however, cannot guarantee a perfect fit, because how you like to wear your watch — how loose or how tight — is a very personal matter indeed. Despite that, George's service provides you with the best shot possible of getting a strap that fits your wrist to your liking.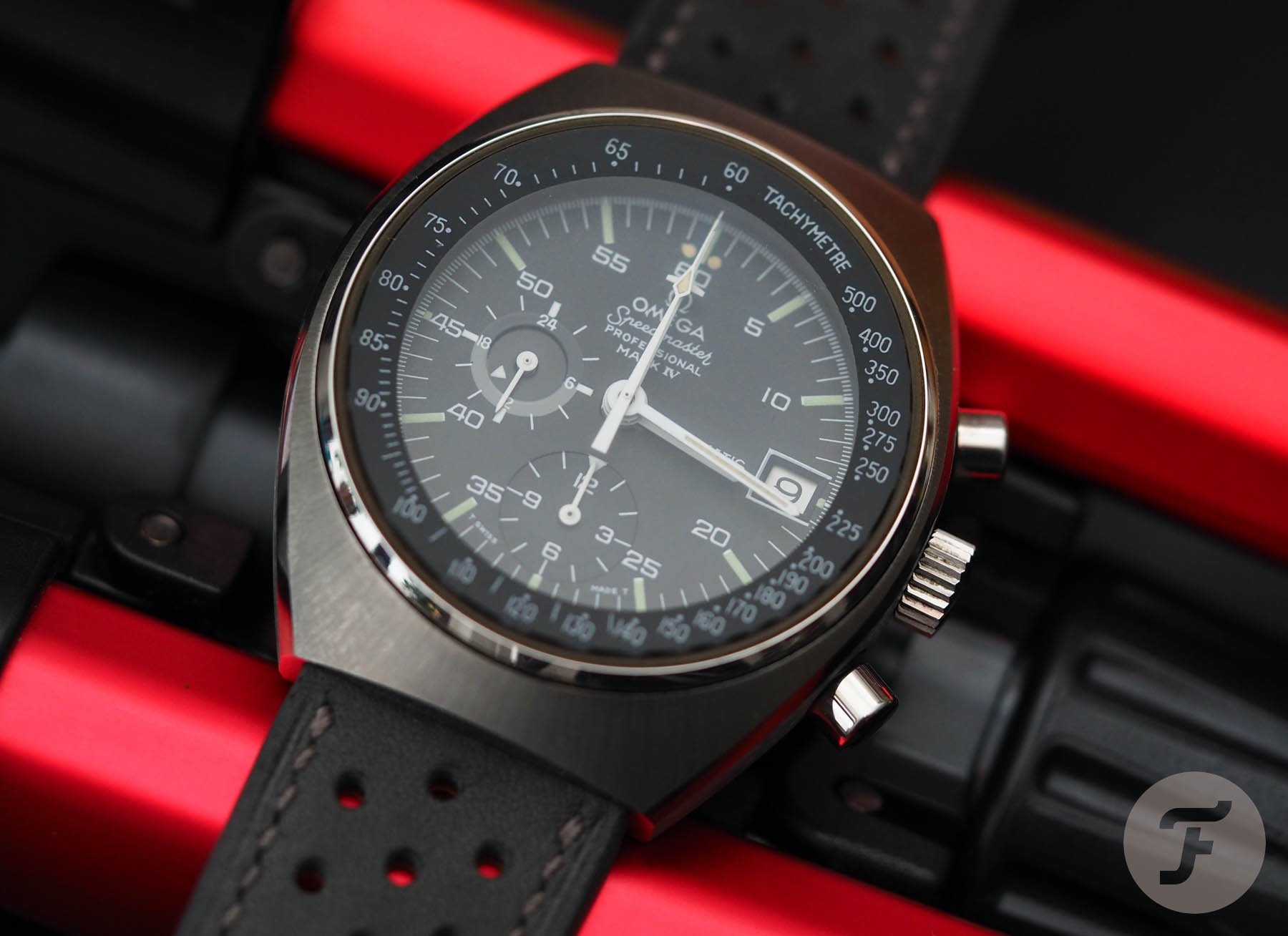 And so I started to think of a solution, not just to my problem at that moment, but to a solution that brands or after-market strap suppliers might be able to offer to accommodate "inter-holers" like me. Those musings led me to an epiphany that seems painfully obvious in retrospect but was something I'd never explored in practical terms.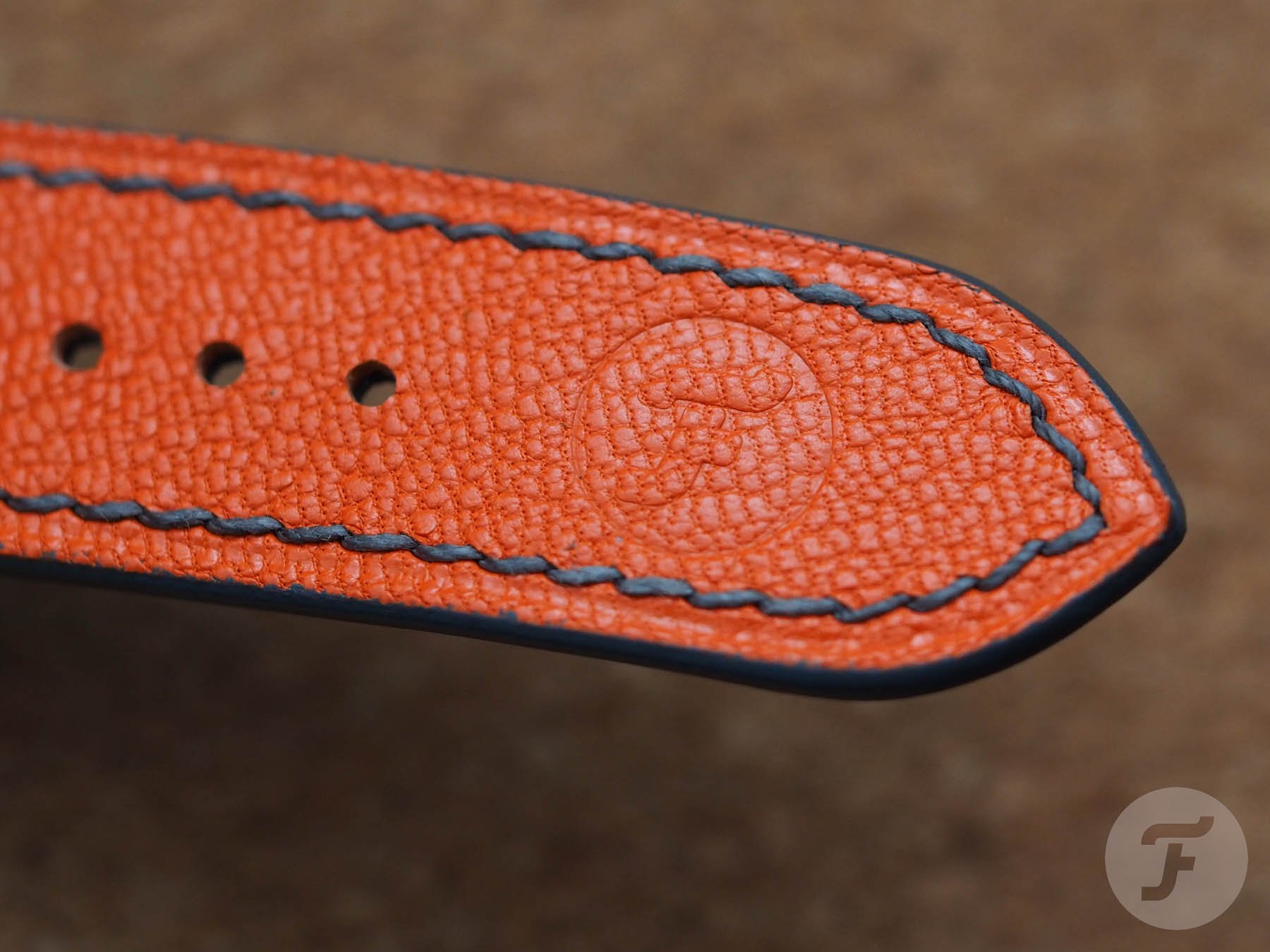 Your buckle matters
Not all ardillon (pin-and-tang) buckles are created equal. More specifically, they are not created the same size. I realized that both the shape and the size of the buckle you use marginally affect the tightness or looseness of the watch on your wrist when it is fastened. Simply put, the buckle "size" can be measured from the end of the strap between the buckle itself to the front edge of the "crossbar" of the tang against which the pin rests. If that gap is, say, 11 millimeters, you can increase the "size" of your strap by finding a buckle that has a 12mm gap or more.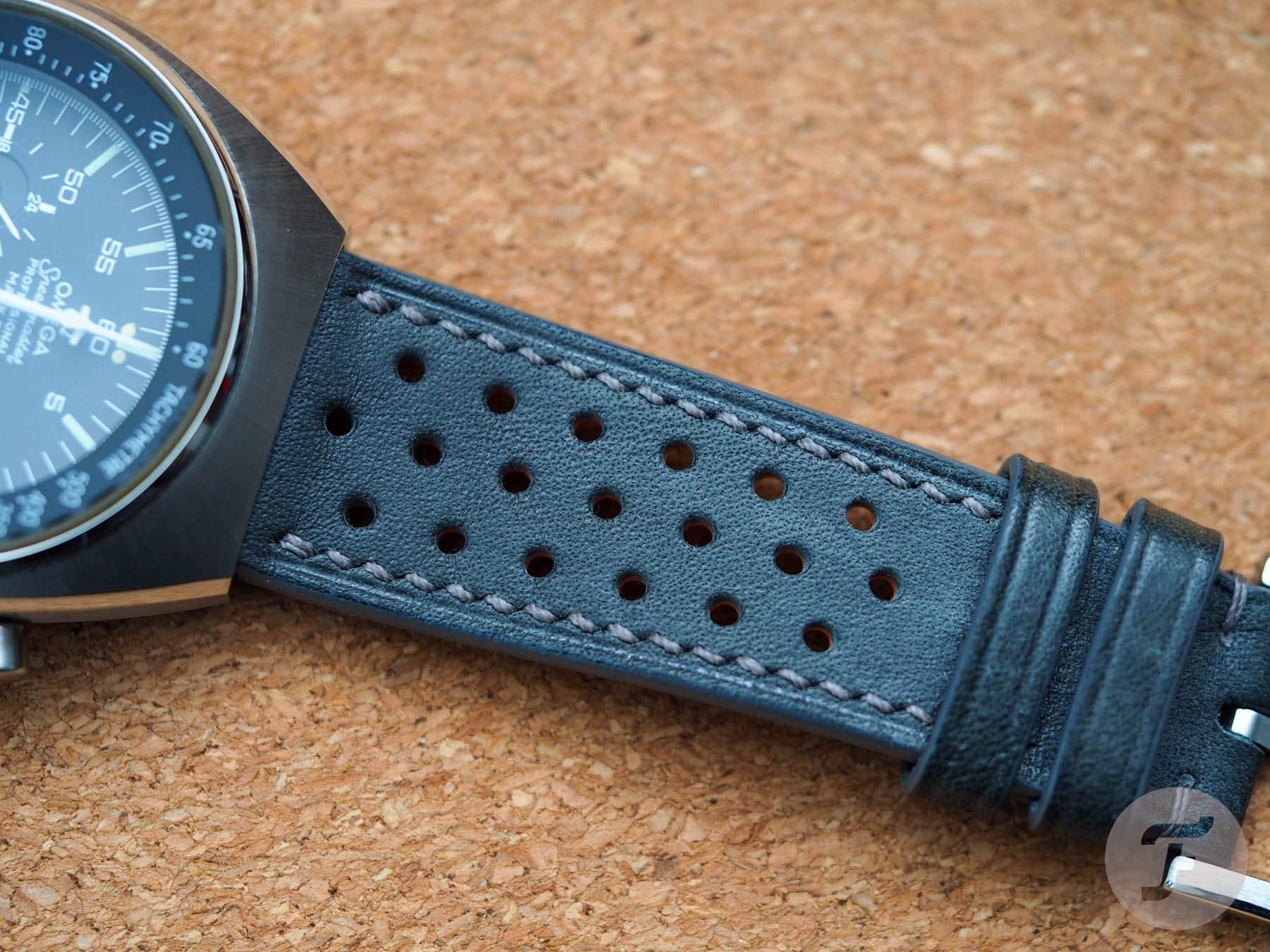 Now, this is a bit of an odd concept, because most of us would prefer to wear a strap with the buckle that matches the design of the watch head, so what could brands do to allow for that? Including two buckles in the box seems like overkill, especially when you consider how much buckles actually cost to manufacture in comparison to the case (spoiler alert — it's a lot).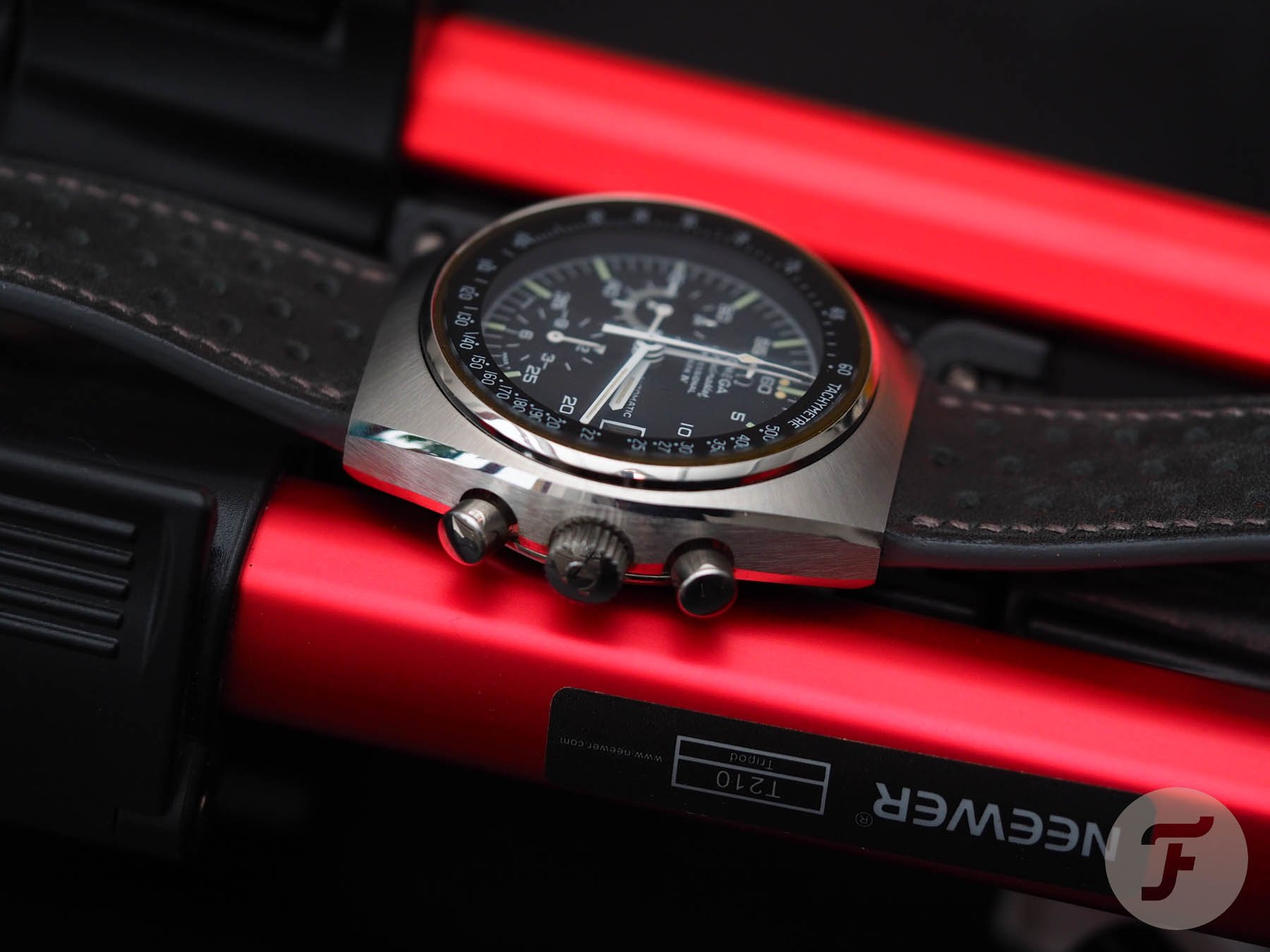 A two-fingered pixie
However, what if brands included two pins — one short, one regular — with two holes for the spring bar punched in the side of the buckle? That way, you could make a quick adjustment at home to adjust the sizing up or down a couple of millimeters. It might even be useful if you gain a lot of weight or, as I did while in the Arctic last year, find your body temporarily swollen due to short-to-medium-term atmospheric changes. Or what if you had one pin with two holes? So it looked like a tiny knuckle-duster for a two-fingered pixie? You'd need to cut an extra long notch in the strap to accommodate for the second hole if you were using the pin on the short setting, but materially, it might be the smartest solution…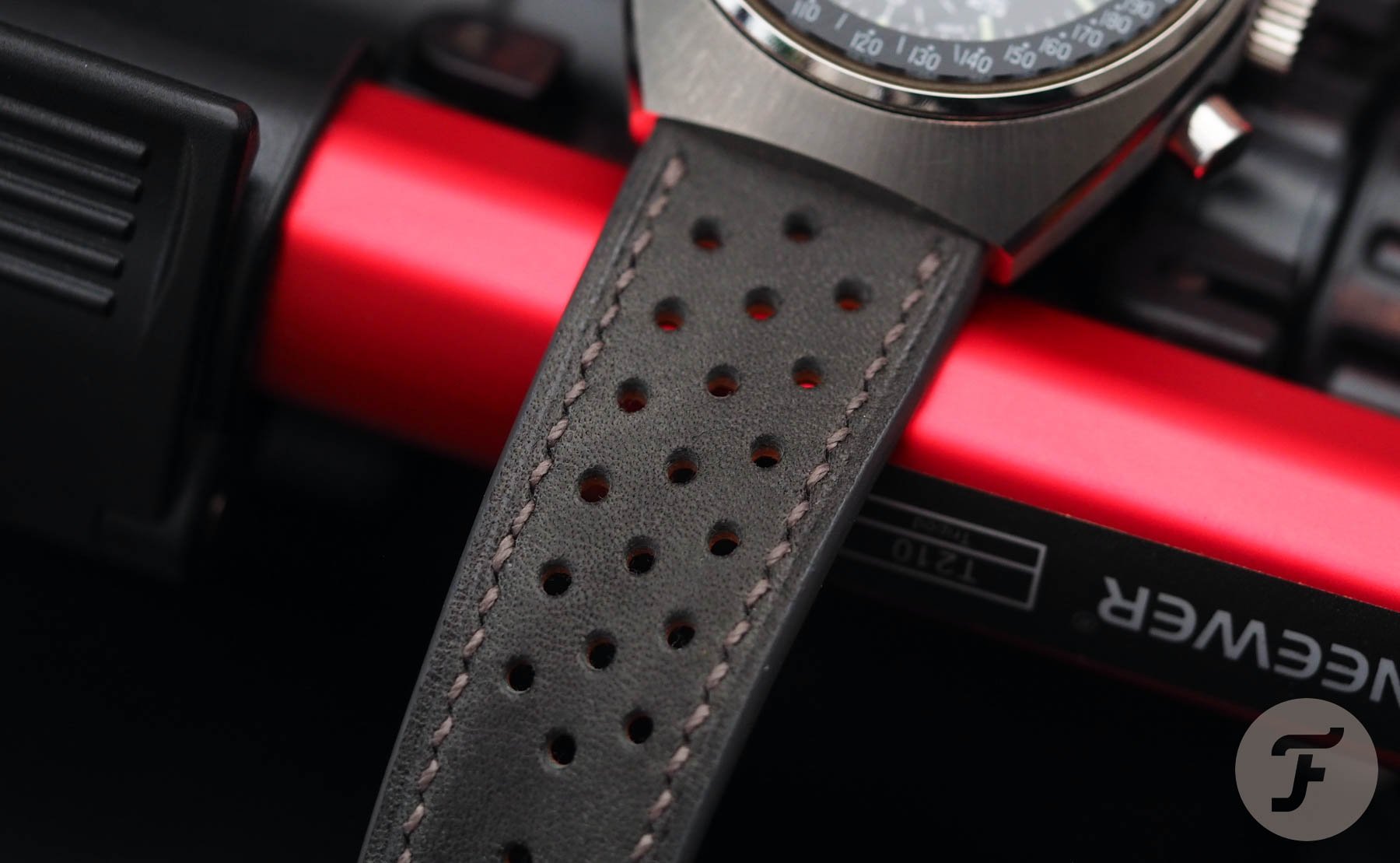 Or would two tail ends be better?
The other alternative for brands (although this would be of less use to aftermarket strap companies) would be to produce two tail ends with two hole patterns, with one boasting holes in the middle of where the holes of the other one are located. And before anyone says it, simply punching more holes in one tail end would "work" but severely compromise the integrity of the leather and have a negative effect on its longevity.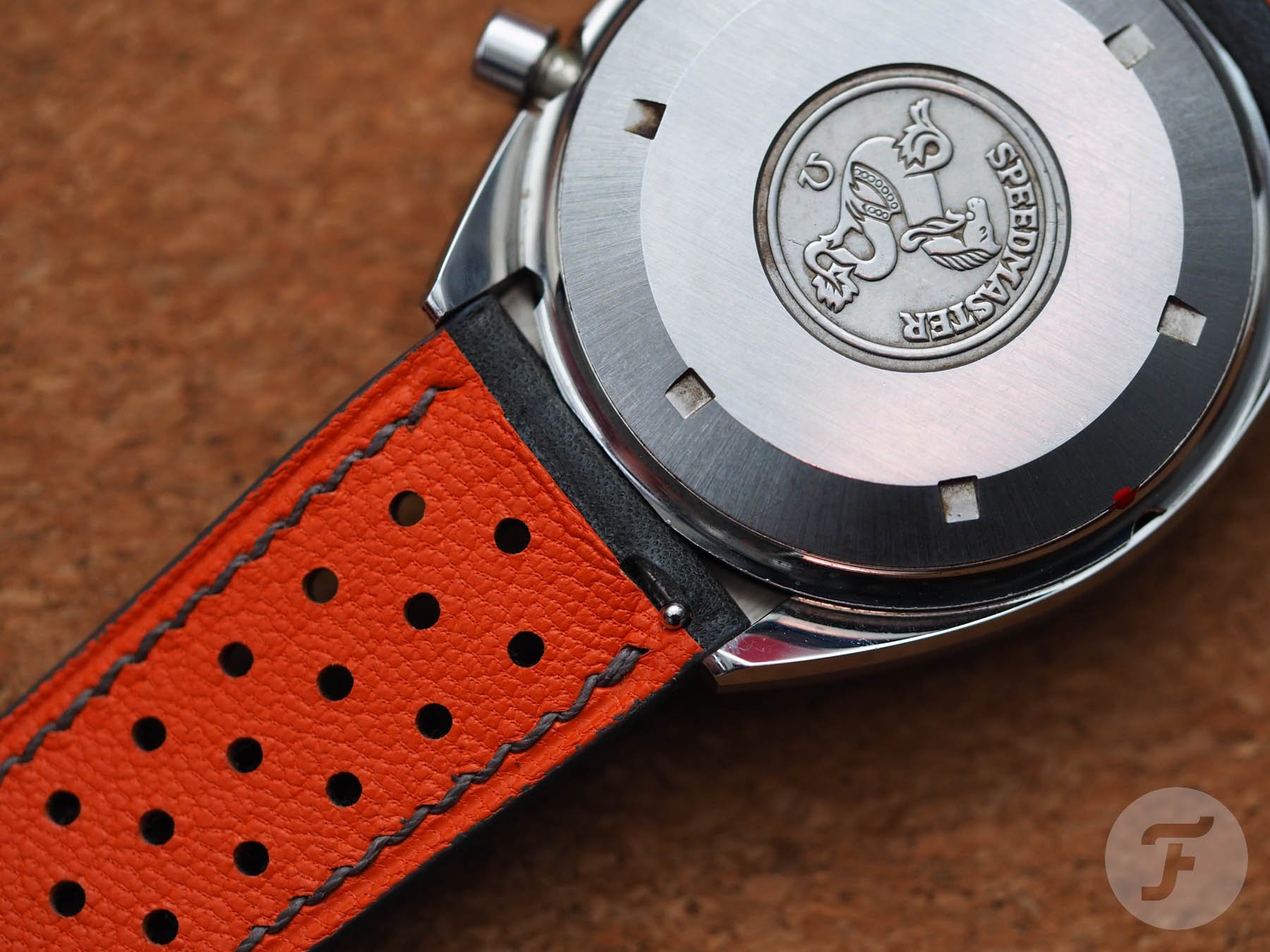 Ultimately, I don't think there is anything at all aftermarket strap companies can do about the finicky and completely unpredictable wearing preferences of their buyers. This is why I wrote this article for all of you that might find yourself in the same situation as I did. There is a solution. There is a way to get that perfect fit from any strap you want. The question is, is there a watch brand out there that cares to do anything about it?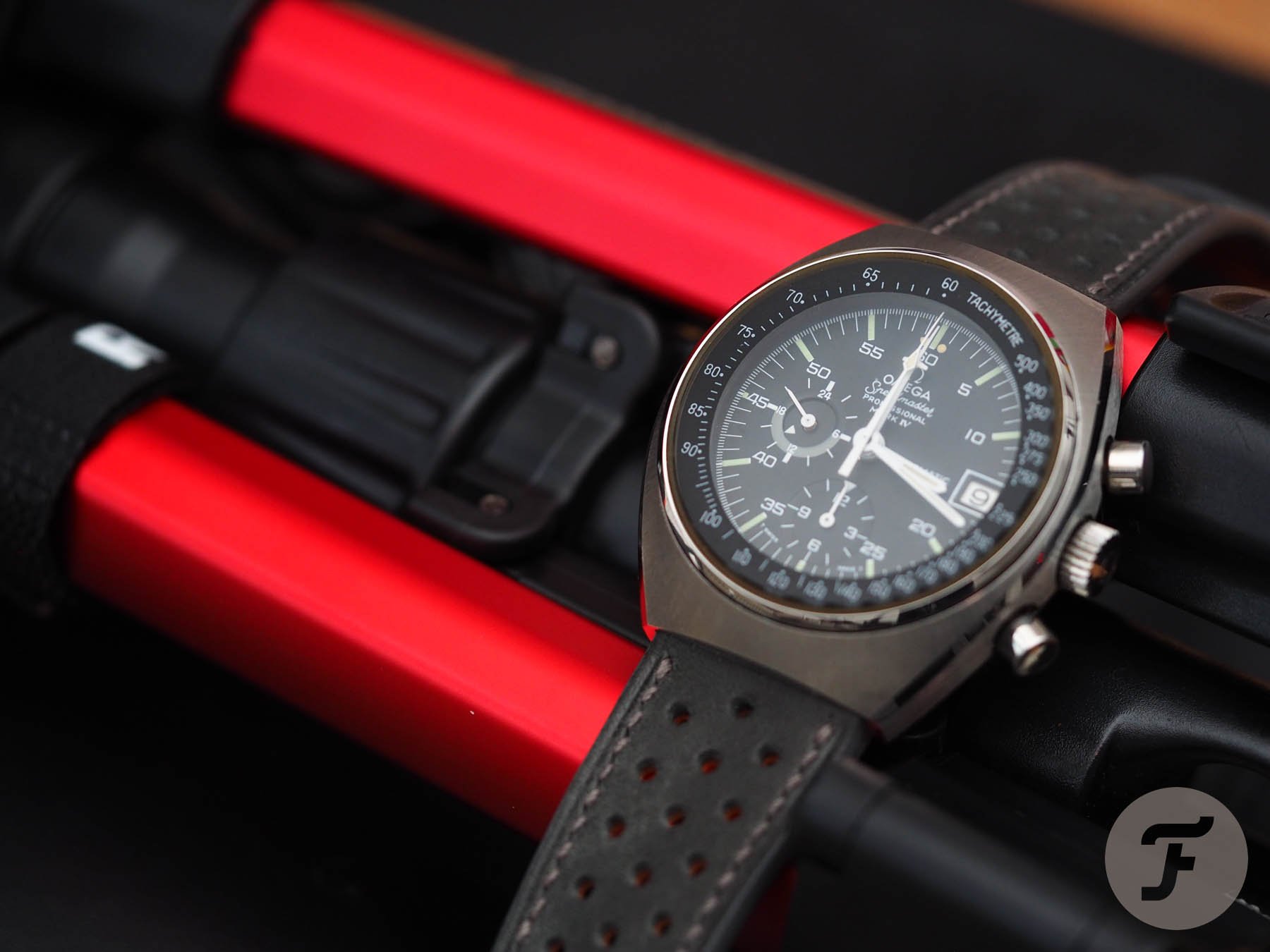 The strap itself
As a final note, I will say this. I have been thoroughly impressed with the service and the products I have received from Genteel Handmade. I love the brand and have really enjoyed the experience of working with George. He is, first and foremost, a watch lover. He understands my foibles. I get the impression that customer satisfaction ranks at the very top of his priority list, and I am certain I will work with George again in the future. I actively look forward to finding my next watch that desperately needs a new strap so I can go order from him again and learn a little bit more in the process. Check out the brand's official page here.
This is a preferred position post. Learn more.