Genteel Handmade's Custom Straps For Omega Deployant Clasps Are A Welcome Solution
Freshen up that ticker with a bright new watch band!
For quite some time now, quality strap maker Genteel Handmade has been crafting straps designed to work perfectly with Omega deployant clasps. As someone who owns several Omega watches but has never seriously considered wearing any of them on an "official" deployant strap due to the meager and, in my opinion, uninspiring options available, this service interests me. Let's take a look at the options.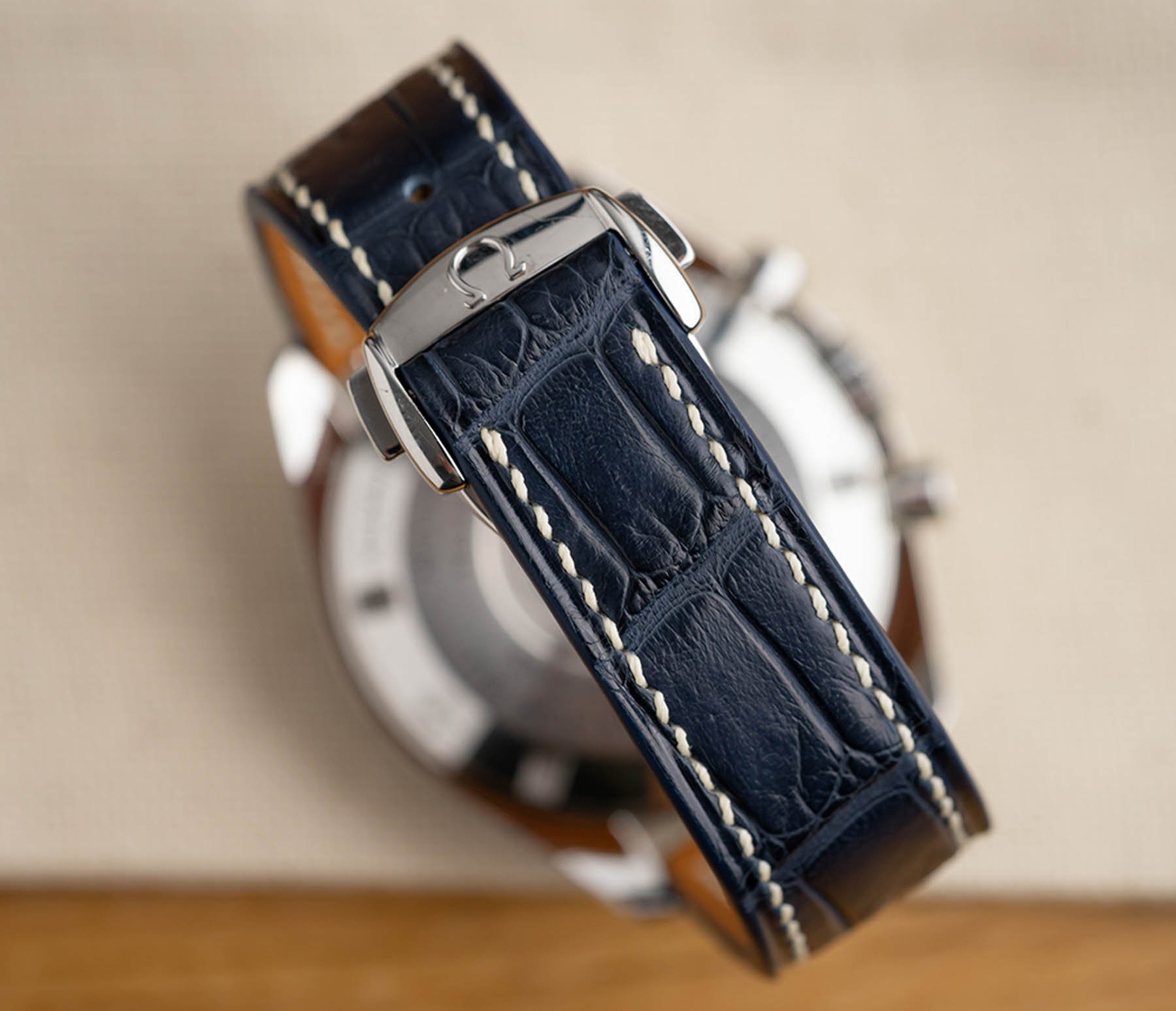 When it comes to marketing and sales strategy, the word "choice" is sometimes seen as a dirty word, capable of confusing would-be purchasers into inaction. By and large, however, choice is a good thing. Consumers like to have the power of decision-making in their hands. Watches are very personal items, and the way a person wears their watch is similarly personal. Comfort is perhaps what I look for first, but a pleasing aesthetic soon follows.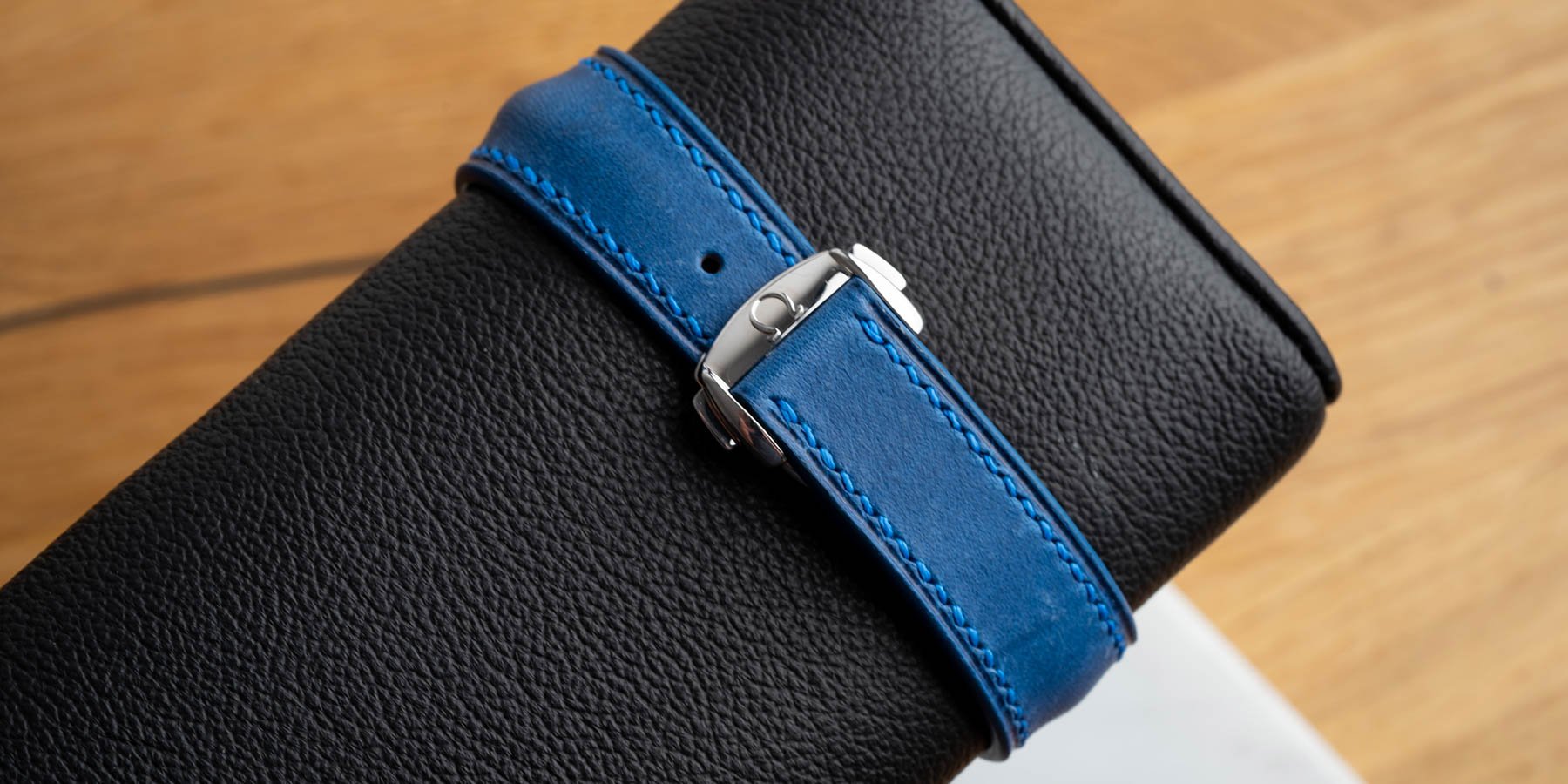 For some people, deployant straps will not seem like an attractive option because they dislike the way the strap folds under the wrist or the slightly more pronounced "bulge" of the heavier-duty clasp (in comparison to a traditional pin buckle). For others, a deployant is not only preferable from a comfort perspective but it's also seen as a higher-end feature.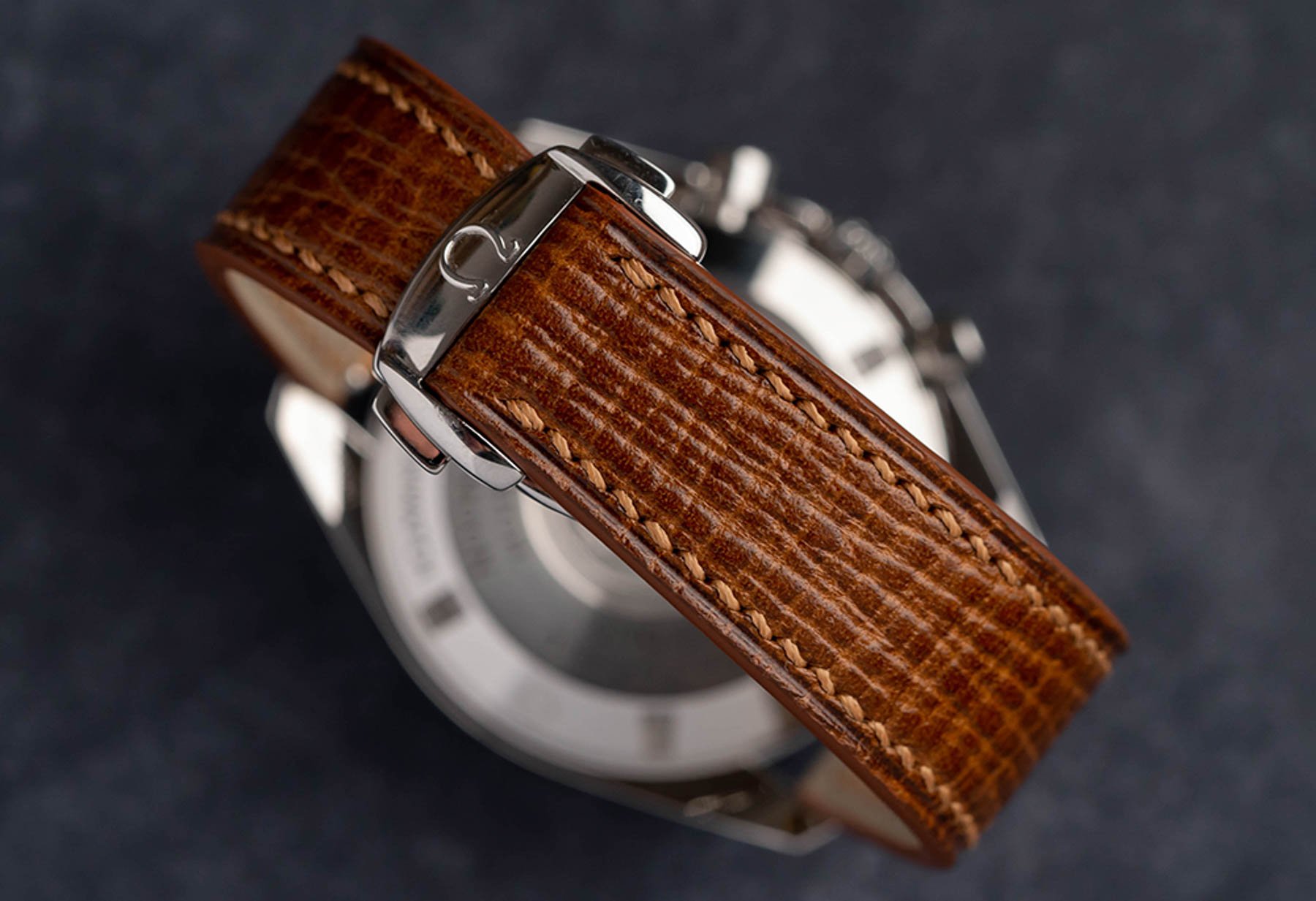 Sized to your wrist
When Omega watches are supplied with deployant straps, the standard sizing can be a little on the long side. For my 16.5cm wrist, I would perhaps prefer something shorter that offered me a really secure fit. Now, you might think that aftermarket options are ten-a-penny, but that isn't the case. Omega deployant clasps have slightly unusual dimensions that require a tailor-made solution when buying off-brand.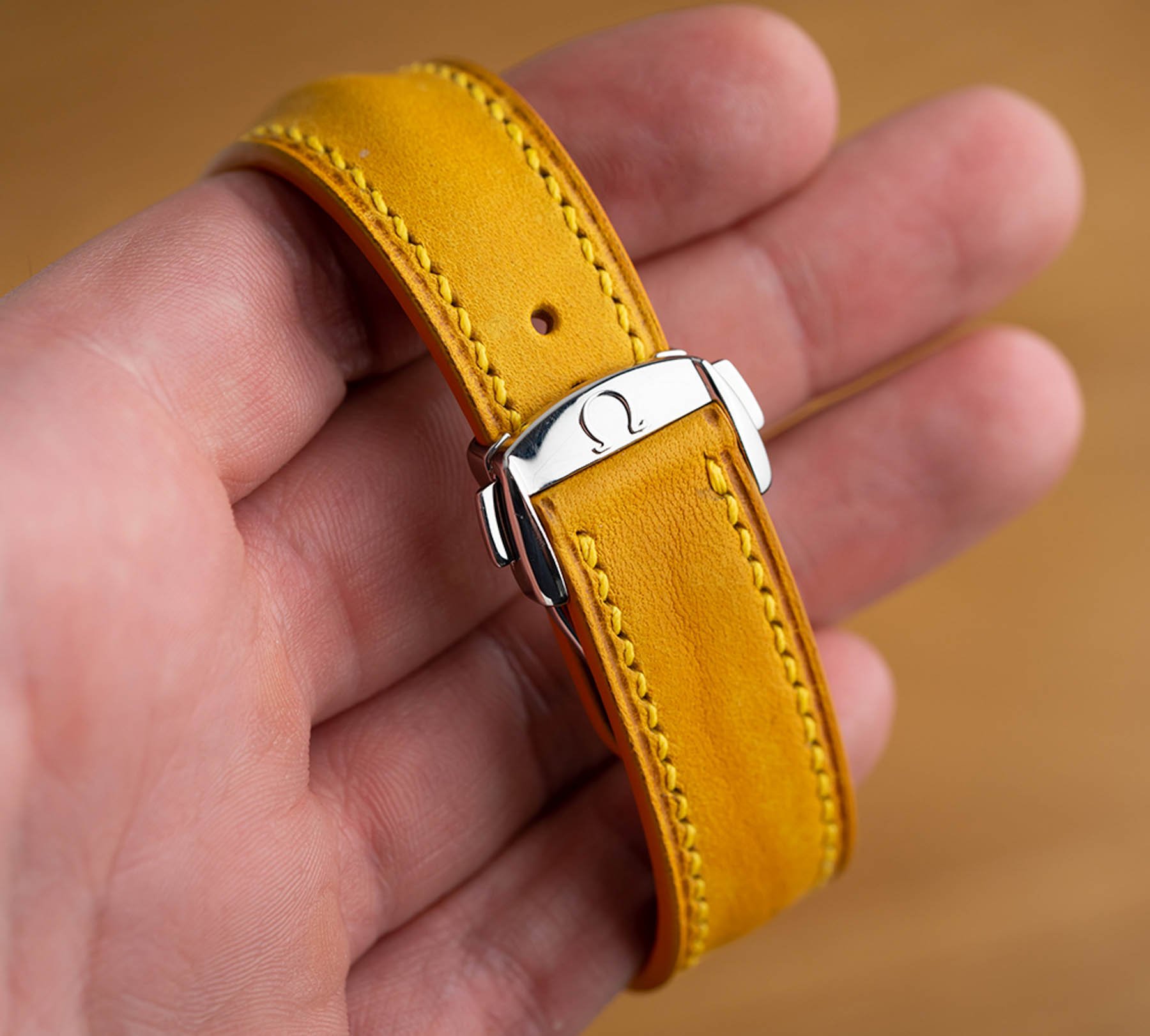 George, owner and founder of Genteel Handmade, is one of us. He's a Speedy fanatic too. You might have guessed this from his product shots. Most of his new strap offerings are presented on a classic Moonwatch. Aside from it being a superb canvas and a legendary strap monster, the Speedy is also George's most-worn timepiece. As such, he had a personal interest in making the perfect deployment for his fellow Omega lovers.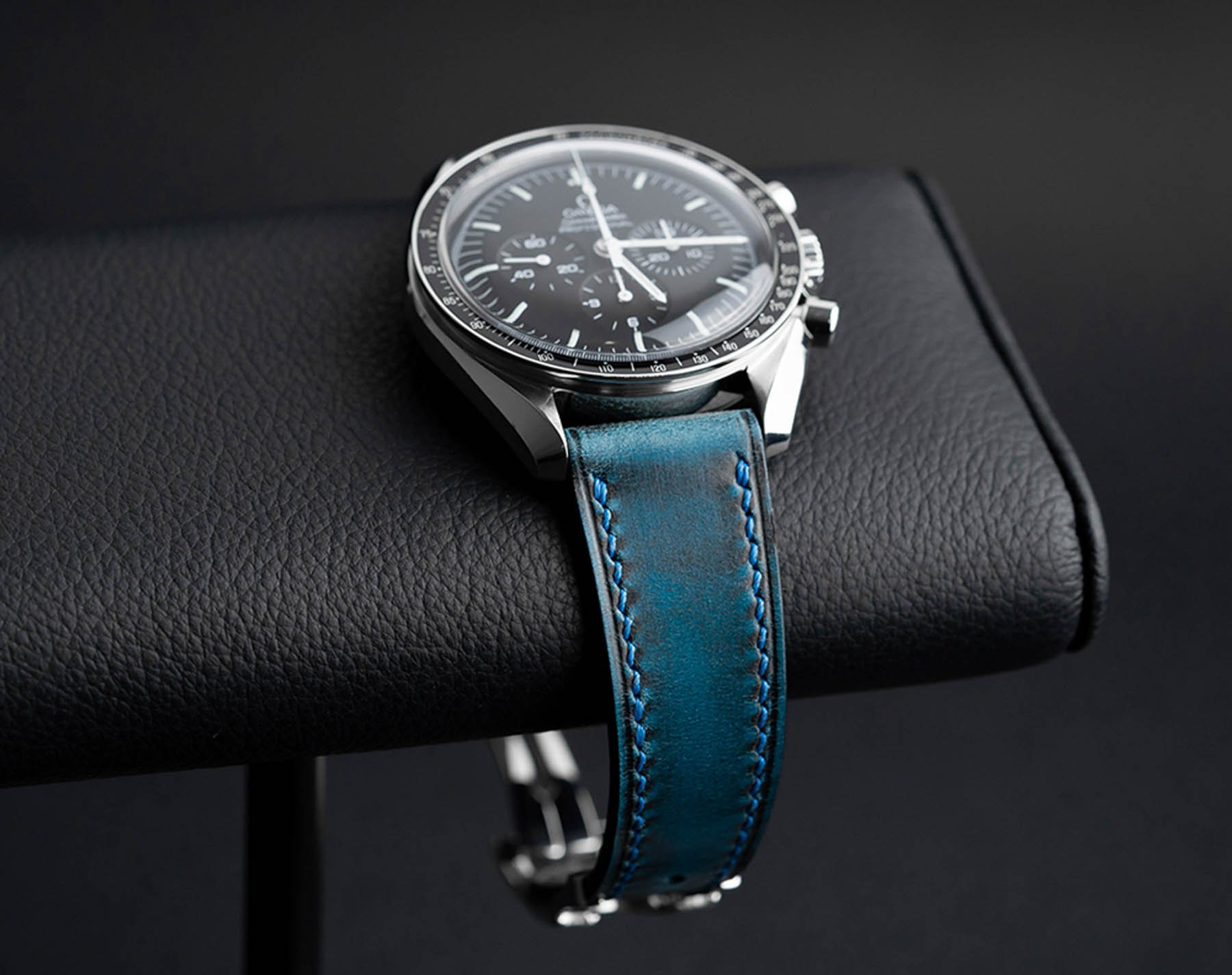 Over a period of several years, George designed and redesigned his straps until he was happy with them. He experimented with strap dimensions and thickness (settling on 2.5mm for the deployant side) to ensure the perfect integration with the buckle and the case. He also makes every strap to order so that it fits your wrist exactly. Genteel Handmade also created a special chart to ensure that the deployant buckle fits properly in the center of your wrist. You can find that chart here.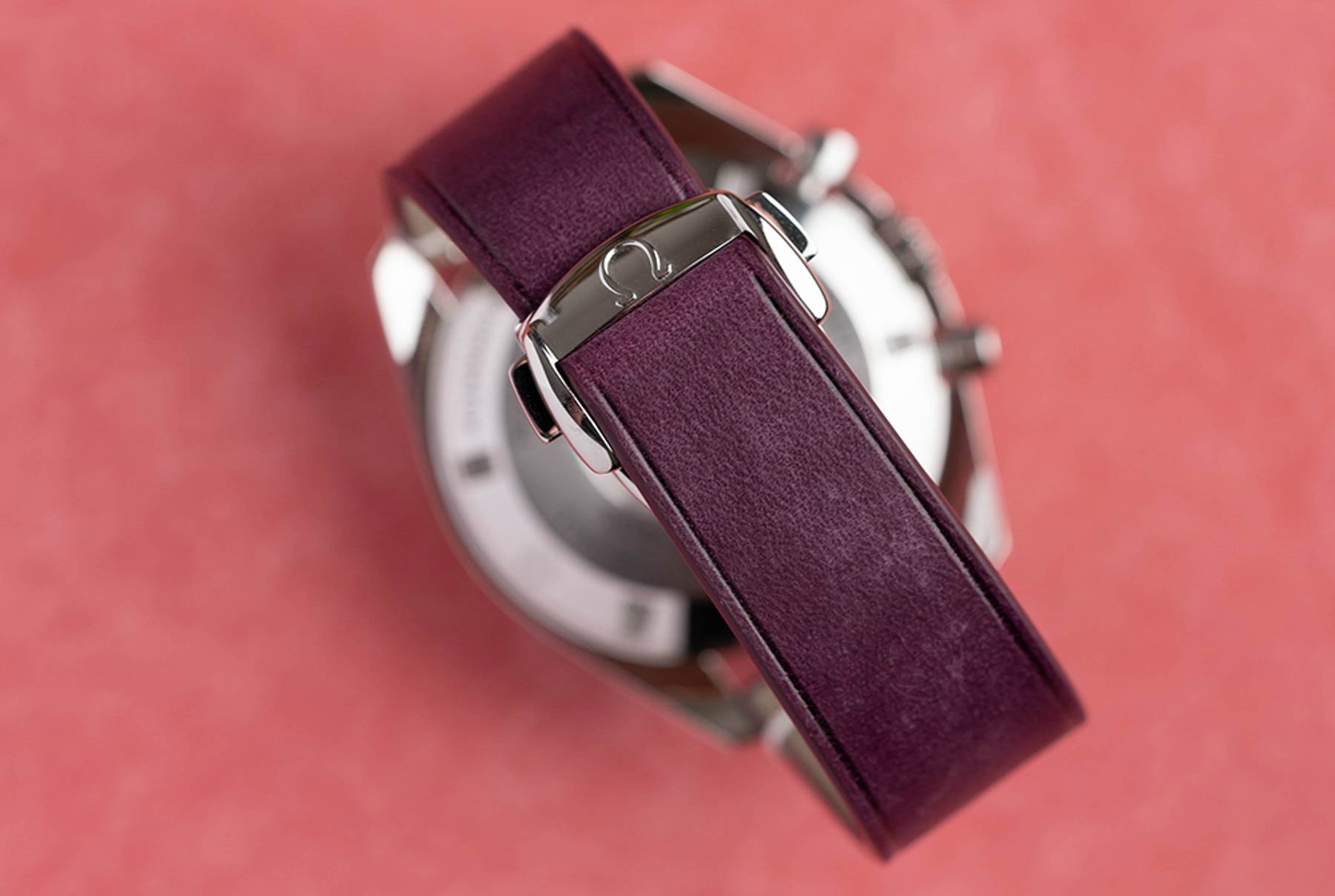 Materials and customization options
Genteel Handmade offers a ton of options for leathers, strap styles, stitching colors, and lining colors. You can have quick-release spring bars or regular spring bars. There is the option to have the strap customized with your name or a special date (and even a logo for an extra charge — an option best reserved for bulk orders). When it comes to leathers, you can choose either alligator, goat, calf, waxed Buttero (limited), Himalaya, shell cordovan, or ostrich. You have 20 thread colors to choose from and over ten lining options to boot. If you've been looking for that perfect Omega-style deployant strap, this might be the stop for you. Check out Genteel Handmade's official site here for the full range of options.
This is a preferred position post. Learn more.