Get Packing For A #Safari With The Best Gear: From The Seiko SafArnie To A Modded Porsche 911 And The IWC Big Pilot Mojave Edition
Are you tough enough, or do your boots only get you to the pub?
Not many words stir up emotions and a sense of adventure like being asked to get packing for a #Safari. You might consider it a hashtag, travel goal, or lifestyle. It evokes adventure, warmth, and dusty dunes. Like me, you might even have memories of a mythical rally, where cars as unlikely as the Mercedes SL and Porsche 911 battled through the desert. The word Safari will conjure up images of consummate style with a dusting of sand. You might be an urbanite at heart but will feel the need to google flights to Tunisia or Dakar after reading this, while wearing gnarly-soled suede boots. So pack your finest duffel bag and read on.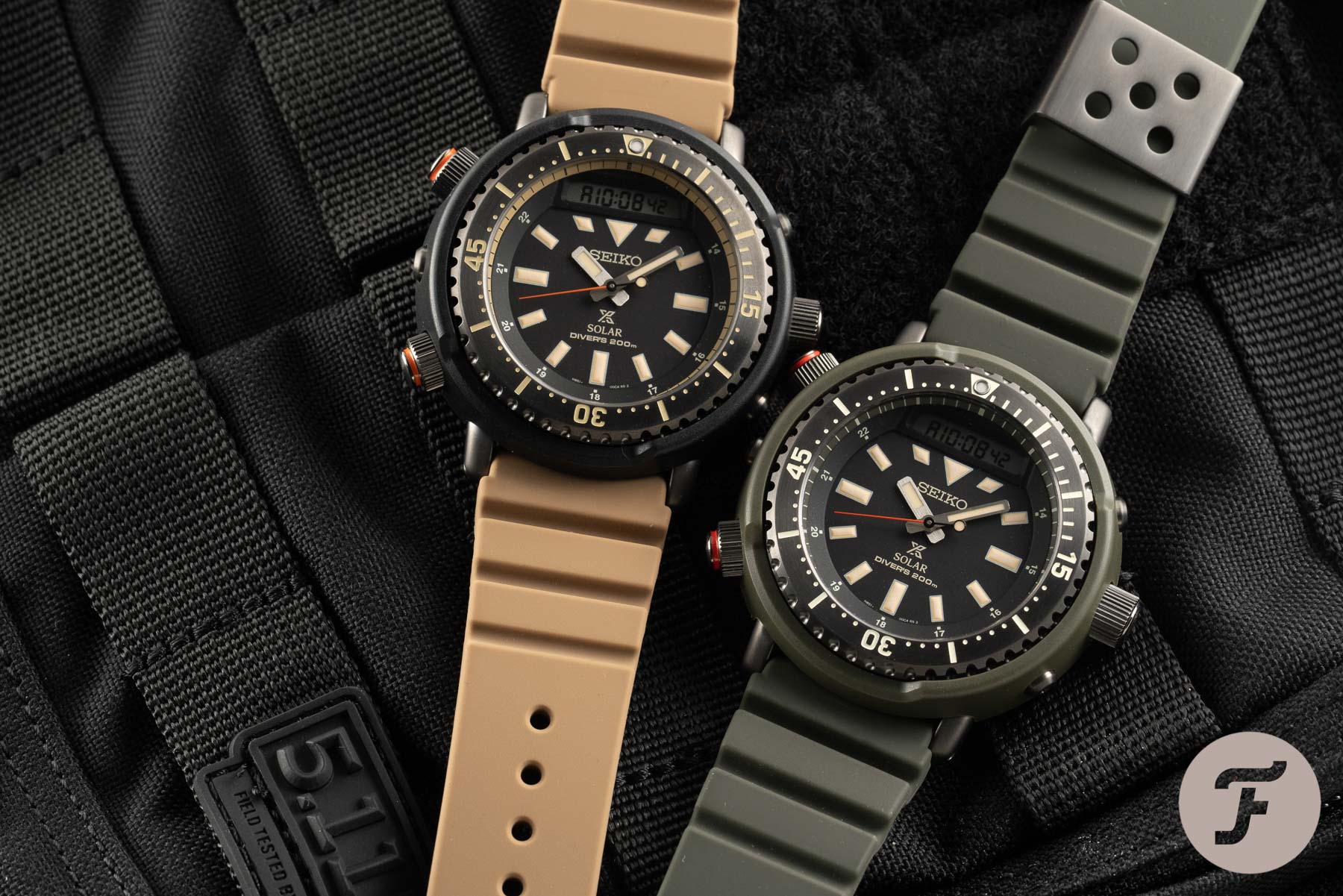 Seiko SNJ029 SafArnie
A demure 38mm skin diver is all well and good and will do the cheeky transition from tough tool to suited up panache, but digging out your Land Rover from a sand dune? This requires something legible, expedition tough, and reliable. The Eighties style and Arnie-wristed provenance of the Seiko SNJ029 we covered here is the tool you want. The ana-digi Arnie is unashamedly large at nearly 48mm, and will absolutely not slip under a dress shirt. This is one for your dirty rolled-up sleeve denim shirt, adorned with the oil stains from that time you drained the gearbox. A highly legible dial with brushed hands and a red seconds pointer do their job exemplary, cheeky pusher collars echoing the candy red, but make no mistake. This is no poser. With last year's earthy colors, the instantly nicknamed "SafArnie" wants to get dirty, with a lightness and comfort to make it a great travel buddy. It'll still make you grin thinking of muddy rivers long after you return home to shave off that scraggly beard. At €530 it represents huge value.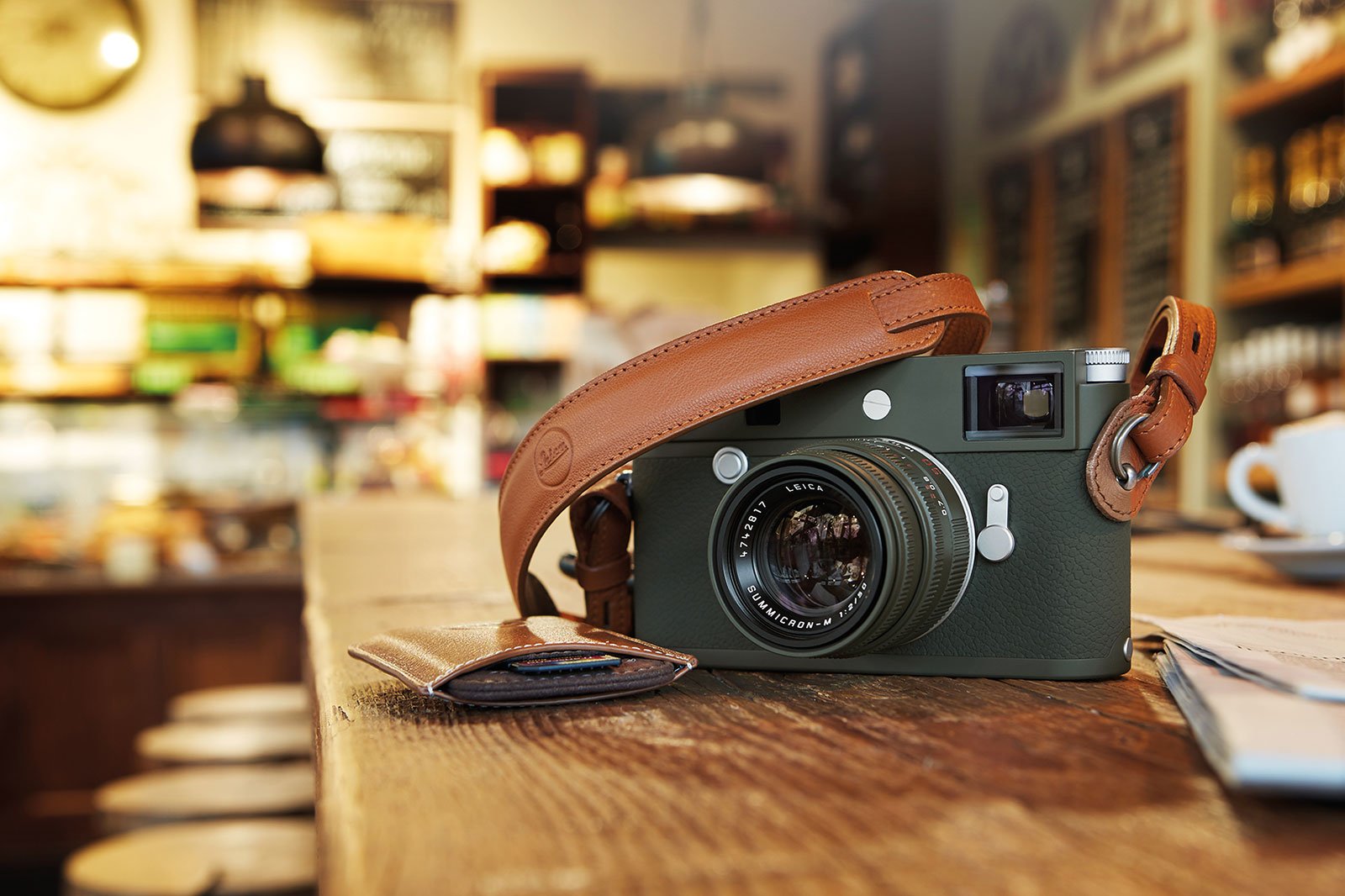 Leica M10-P Safari
You might balk at shoving an $8,450 (body only) Leica down the side pocket of your dirty duffel bag, I understand. But the images made possible by this rangefinder camera are as sharp as the M10-P is tough. There's no getting away from the fact that while you might enjoy the instant gratification of posting story segments and posts straight from your iPhone, the images from this full-format digital masterpiece from Leica are on an entirely different level. With a custom 24MP CMOS sensor, is easy to use for an untrained amateur while customizable controls make it a superb everyday tool for a photographer, the investment will be worth it once that first big print of a Zambesi sunset gets framed for your living room. Even at the price, this Leica is what you need when you get packing for a #Safari.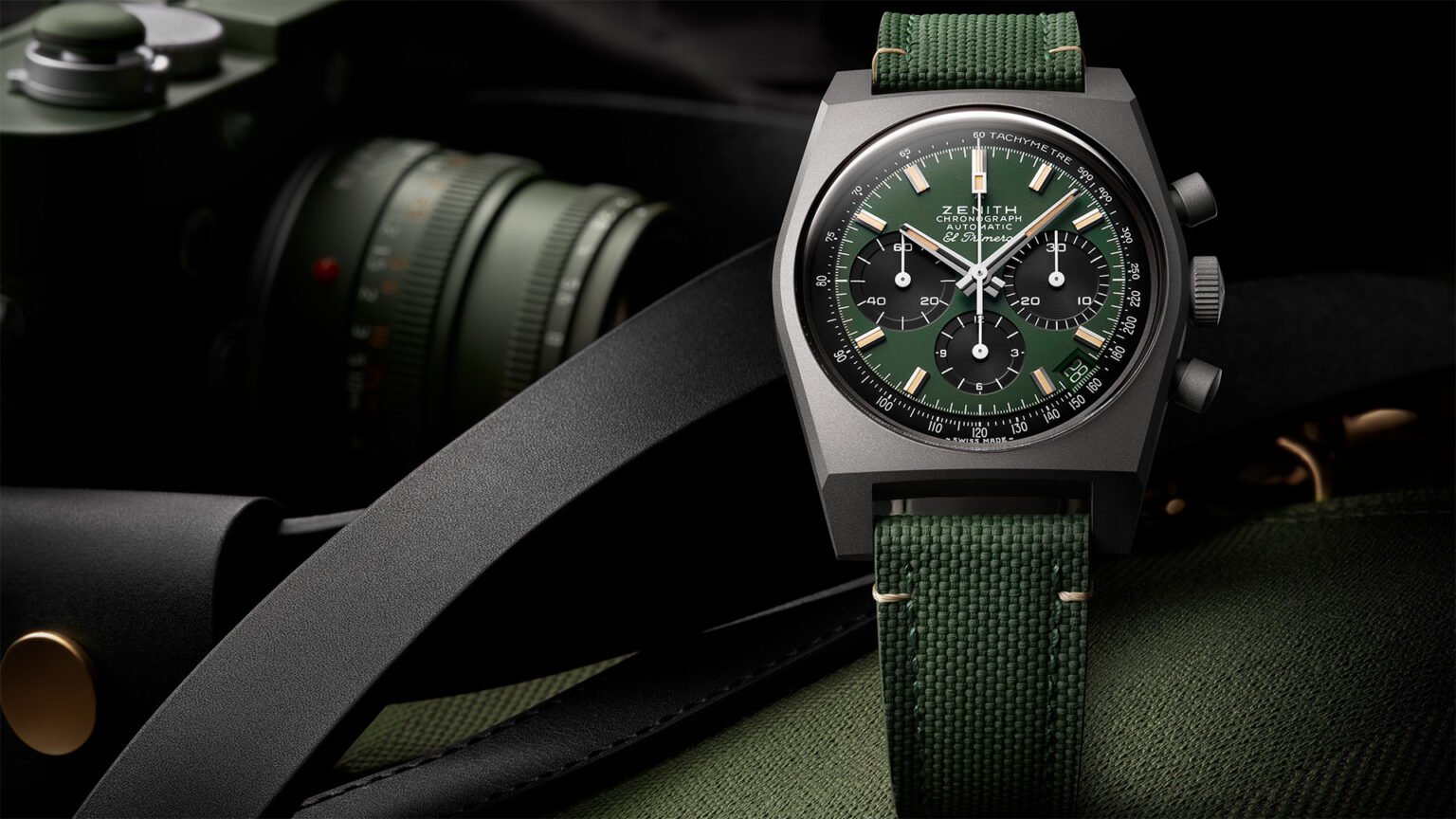 Zenith Chronomaster Revival Safari A384
The Zenith El Primero is a stone-cold classic, and most of us are familiar with the tricolor A386. This is the more angular and sweet-sized A384, a goldilocks dream with its 37mm case and pure seventies. In this edition, Zenith has made the A384 even more comfortable, with the case re-engineered in Titanium. This lends a tech stealthy feel to the chronograph, and the svelte shape slips easily under a safari shirt. At $9,000 this is not limited and shows Zenith's belief in the power of green. The A384 comes across as contemporary angular on its Cordura strap and changes personality from its seventies roots. A tachymeter rehaut frames the dial in black to match up to the three registers, and the dial itself is a deep khaki green with beige lume matched to its earthy color. When you consider the backstory of the 50hz El Primero within the A384, it presents itself as a superb expedition tool.  With a close-to-dress watch size, it will look damn sharp with a tailored suit jacket, in case the expedition gets postponed that is. No, the Leica M10-P in Zenith's official shot was entirely unplanned, but great minds think alike.
Porsche 911 Safari mod
If you are a car enthusiast, once in your life you need to experience the rear-engined shove and gut-tickling sound of an air-cooled Porsche 911. No other sports car has the same mindbending appeal and strong evolutionary spirit, but to go rallying in one, surely not? Well, from the now distant memory of the grueling Safari Rally many a Porsche tuner is doing wild offroad kits for your 911. From suspension lifts to gnarly tires with offroad bite. Yes, from sleek sports cars to dusty hooning through the desert this is way cooler than a Jeep or Land Cruiser, hands down. Have a look at the Road&Track story on the Keen Project 911 pictured here, the cool project of Matt Farah of The Smoking Tire. Whatever you do, DO NOT wash it, and rumble into the company car park on Monday morning. The looks alone will be well worth it.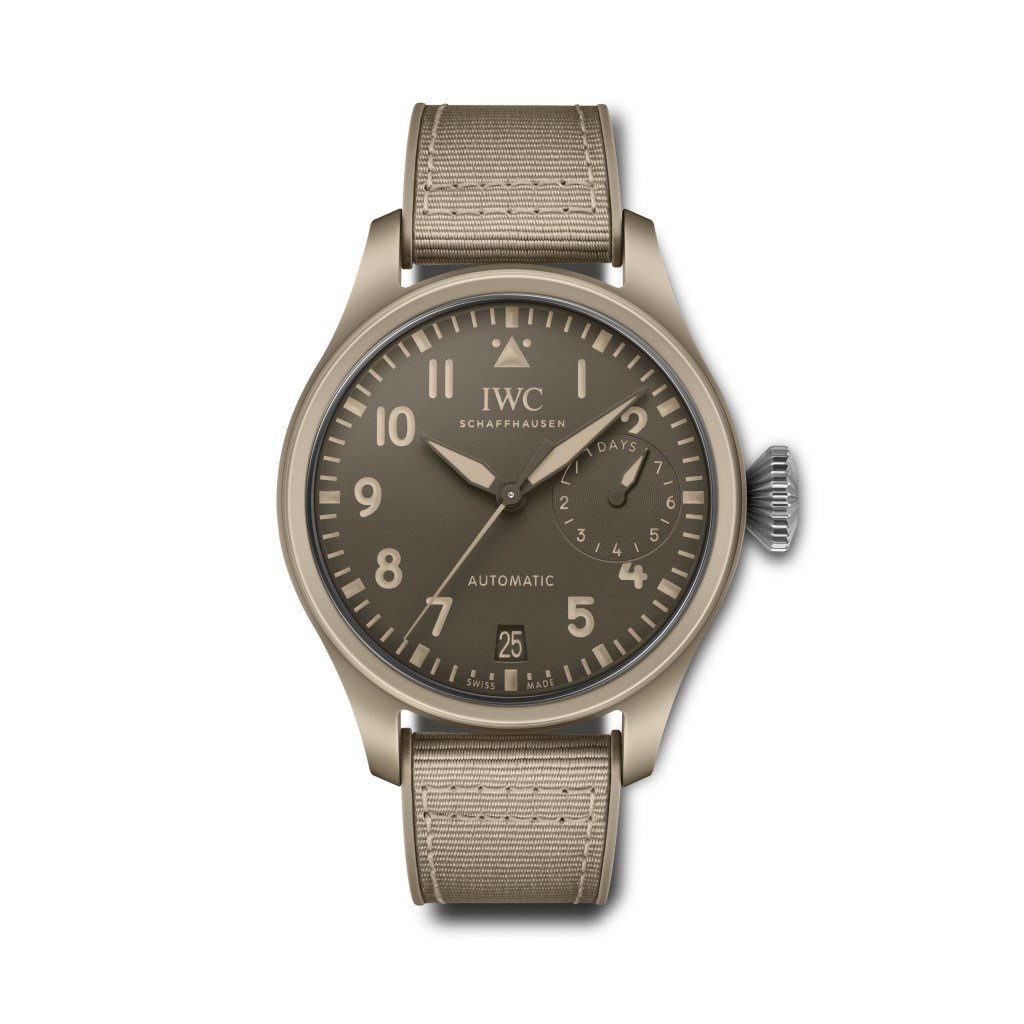 IWC Big Pilot's Watch Top Gun Edition "Mojave Desert"
At 46mm, there's no hiding the tough-guy charm of the only sand-colored ceramic case in production. Is the Big Pilot's Watch ref.IW506003 simply too big? I thought so, but with the alchemy of the ceramic case, it is still oh so tempting. Even for my twig-sized wrists, I love the tempting mix of suave coloring in a bullet-proof warrior of a watch. With its smooth-feeling surface, I simply don't care if this does not in any way slip under a cuff. Face it, whether it's a shirt or a knitted jumper you will struggle. T-Shirt under a winter jacket anyone? Worth it. The taupe-colored dial with its cool power reserve at three and the enormous onion crown is a no-compromise love letter. To whom? Your inner Explorer. With its caliber 52110 punching out a 7-day power reserve I'd happily strap it on for my next expedition, and the $14,800 is an investment in cool.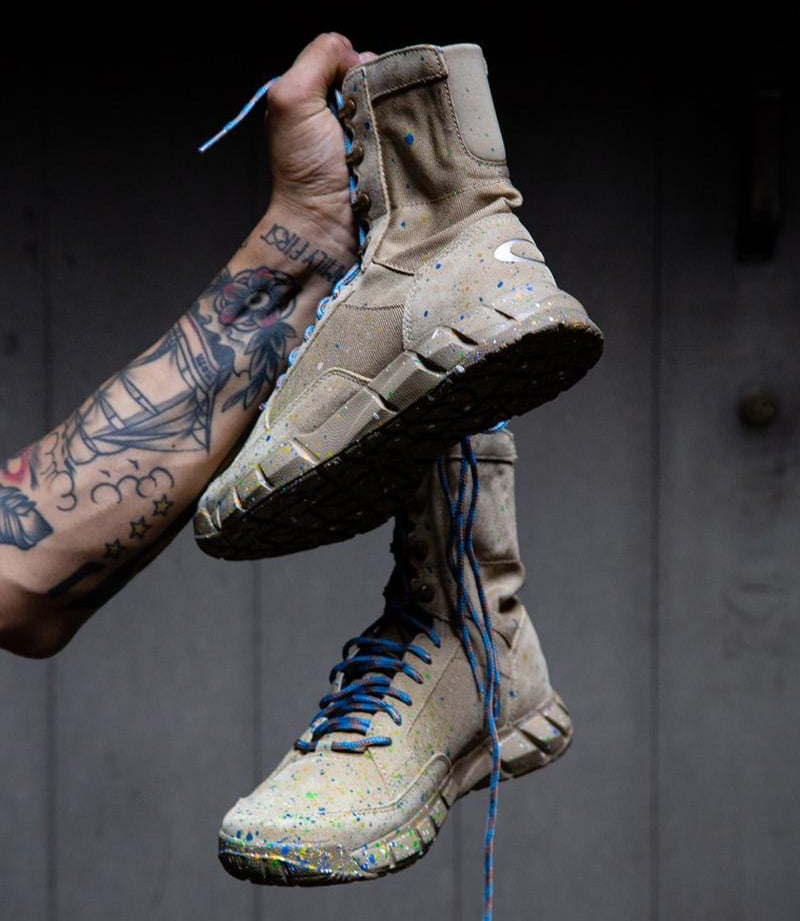 Oakley Coyote Boots
What is more important for a trek through the Savannah than a pair of killer boots? I am painfully aware that you might not be packing for a #Safari, or the sandy climes of Africa. Maybe you'll only make it to the pub, but these will handle the chilly winter Sahara nights. Oakley might be known for their eyewear, but their 20-year old classic Coyote boots are up to the job. Effortlessly able to adapt its surroundings, this Fall/Winter 2021 has them teaming up with Antonia for desert fighter chic. These kicks are a natty choice for even a short trek in that rally-cool 911, merely testing it obviously. And yes, they have oodles of comfort to boot (pun intended). Tough, yet comfortable as a trainer, and available for €250 at Antonia.
But don't let me have all the fun. What pieces of gear would be must-haves in your #Safari pack? Let me know in the comments down below!
Follow me on Instagram: @thorsvaboe