When I think of Le Corbusier I think of the lounge chair with the cow skin that my parents have, or the LC 2 chairs that I see so often in the lobby of companies. Little did I know about Le Corbusier other than that.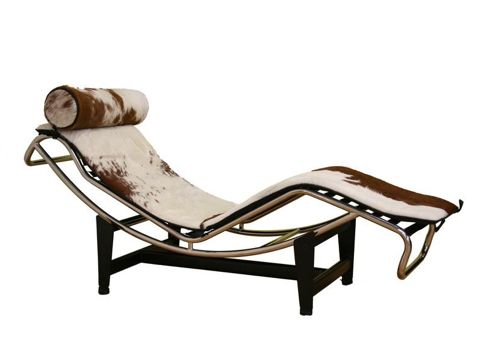 Girard-Perregaux made me a bit wiser about Le Corbusier, or Charles-Édouard Jeanneret, which was his real name. Le Corbusier was born on October 6th 1887 in La Chaux-de-Fonds, home town of many watch manufacturers today (and then). He attended the Art School of La Chaux-de-Fonds and traveled a lot in his youth. The designer, architect and writer changed his name into Le Corbusier in 1920, just a few years after he settled in Paris.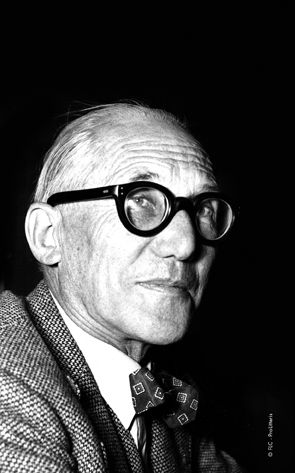 Yesterday, Girard-Perregaux introduced their Le Corbusier Trilogy in La Chaux-de-Fonds. Home town of both Le Corbusier and Girard-Perregaux. Even better yet, the introduction took place in Maison Blanche, the house that Le Corbusier designed for his family to stay in.
Together with the Foundation Le Corbusier, Girard-Perregaux designed three very special watches to honor the great designer and architect from La Chaux-de-Fonds. The highly skilled watchmakers at Girard-Perregaux used gold, sapphire crystal, steel and even concrete to reinterpret the work of the great Modernist in a series of exceptional new timepieces.
Girard-Perregaux used their Vintage 1945 collection as a basis for the Le Corbusier Trilogy and consists of the following models:
Vintage 1945 Le Corbusier — La Chaux-de-Fonds
The La Chaux-de-Fonds edition has this wonderful mother-of-pearl dial, which takes the craftsmen at GP seven days to produce. This dial is a nod to Le Corbusier's early days as a sculptor and engraver when residing in La Chaux-de-Fonds. This edition of the Le Corbusier Trilogy timepieces has an 18 carat pink gold case.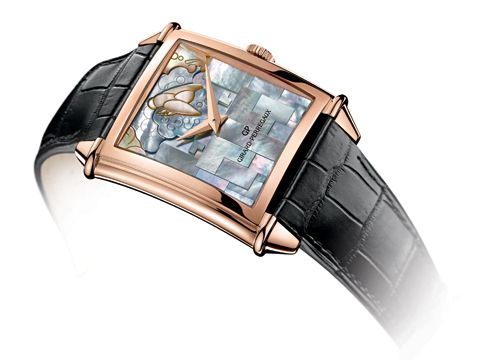 Vintage 1945 Le Corbusier — Paris
For the Paris edition, my personal favorite, GP used a metal dial in a stainless steel case. This model commemorates Le Corbusier's contributions to decorative arts by focusing on materials. As you can see, the strap is made out of cowhide, the same material used for the famous Chaise Longue Chair No 4 that was mentioned – and shown – at the beginning of this article.
The hand-engraved dial demonstrates Le Corbusier's Modulor system of architectural proportion, his perception of light and is based on the male figure and the Golden Ratio.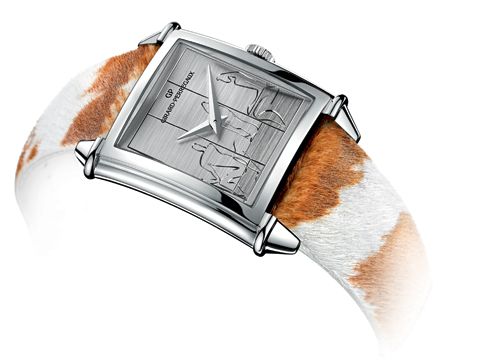 Vintage 1945 Le Corbusier —  Marseille
Last but not least, the Marseille edition. Le Corbusier's most important late work was the Cite? Radieuse in Marseille. A colossal 12-story complex built from rough-cast reinforced concrete (steel and concrete) — a signature Le Corbusier material — between 1947 and 1952 to help alleviate a severe housing shortage at that time. Again, we see the same Modulor anthropometric scale in the dial of this watch, made out of concrete. In wonder whether concrete was ever used before in watchmaking.
Anyway, the Cité Radieuse in Marseille was a housing unit that embodied the Modulor philosophy and its influences are reflected on the dial of this Marseille edition timepiece. You can see some photos of this Cité Radieuse here and recognize what influences GP has used to create the dial for this timepiece.
The GP Le Corbusier Marseille timepiece, like the Paris edition, has a stainless steel case.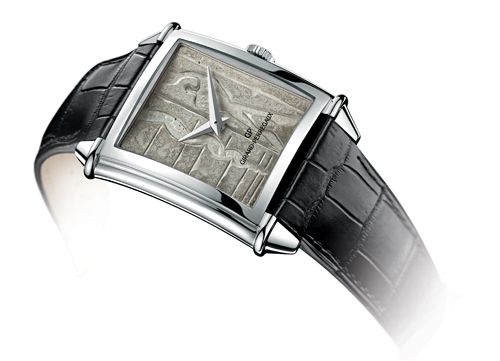 These watches reflect the three places that most embodied the concept of home to the man himself. All GP Le Corbusier trilogy pieces are limited to 5 watches each and have the in-house caliber GP3300-0078 movement inside.