Remember our short message earlier this year about watchmakers from Girard-Perregaux? (no? click here) Last week, the Young Watchmakers' Tour stopped in Paris at Christie's "The Art of Making Time" event. There were some very interesting early watches from the Girard-Perregaux Museum to be seen, original creations by their brand pioneers Constant Girard and Jean-François Bautte.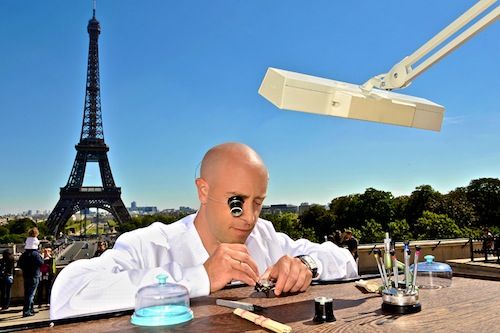 During the opening of this exhibition, over 300 guests were invited to witness the presentation of Girard-Perregaux' young watchmakers. People like you and me, with their own hobbies and passions (one of them is playing the alphorn for example), but with very special watchmaking skills and who are able to unleash their creativity on a daily basis at the watch workshops of Girard-Perregaux. A dream job for many of us out there.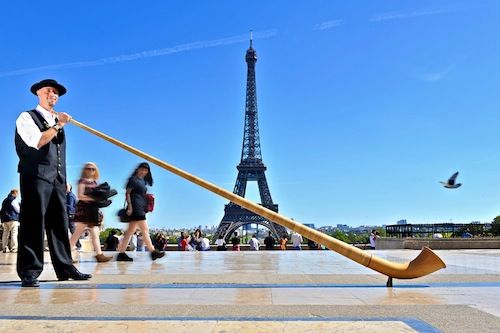 Workbenches were added to the Christie's exhibition and the watchmakers demonstrated the thrill and experience of crafting mechanical timepieces to all the guests.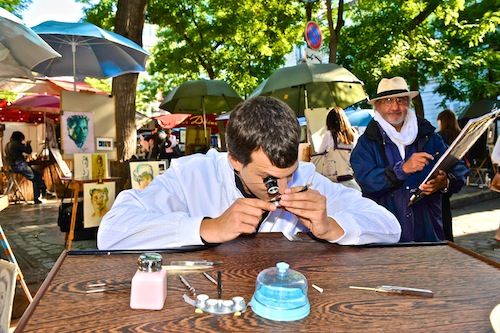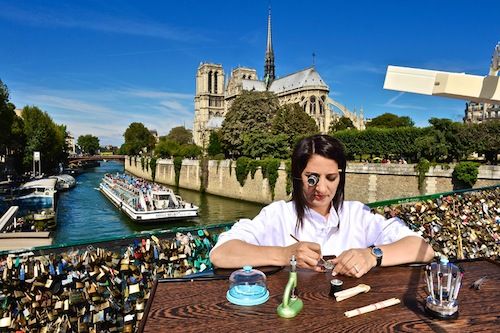 Want to read more about Girard-Perregaux and their timepieces? We did several articles on this brand, including reviews of some of their real high-end timepieces. Click here, here, here and here.
Visit the official Girard-Perregaux website by clicking here.