Go #DIGITAL With The Coolest Watches And Techy Gear From G-Shock, URWERK, Girard-Perregaux, And More
Who says phenomenal watches need hands?
If I actually kept track of my most-worn watch this year, I'm sure my red all-metal G-Shock would come out on top. Thanks to its unfeasibly comfy single-link bracelet, it sits softly on my wrist despite a bulky case and long-ish lug-to-lug. To be truthful, I might even be particularly close to my G-Shock as I'm one of the oldest editors here. I'm not saying how old, but I remember the first time digital displays were cool. With a return to form in 2022, the best brands want us to go #DIGITAL, and there are plenty of cool reasons.
As a kid, the last thing on my mind was whether or not a movement was mechanical, how many jewels it had, or something called power reserve. Today, #DIGITAL cool comes in two variants — G-Shocks and the rest — their cool aspect being either digital through mechanical engineering or LED displays. I've picked some good ones and mixed them up with some neat techy gear to spice it up — #digitalweekend, anyone?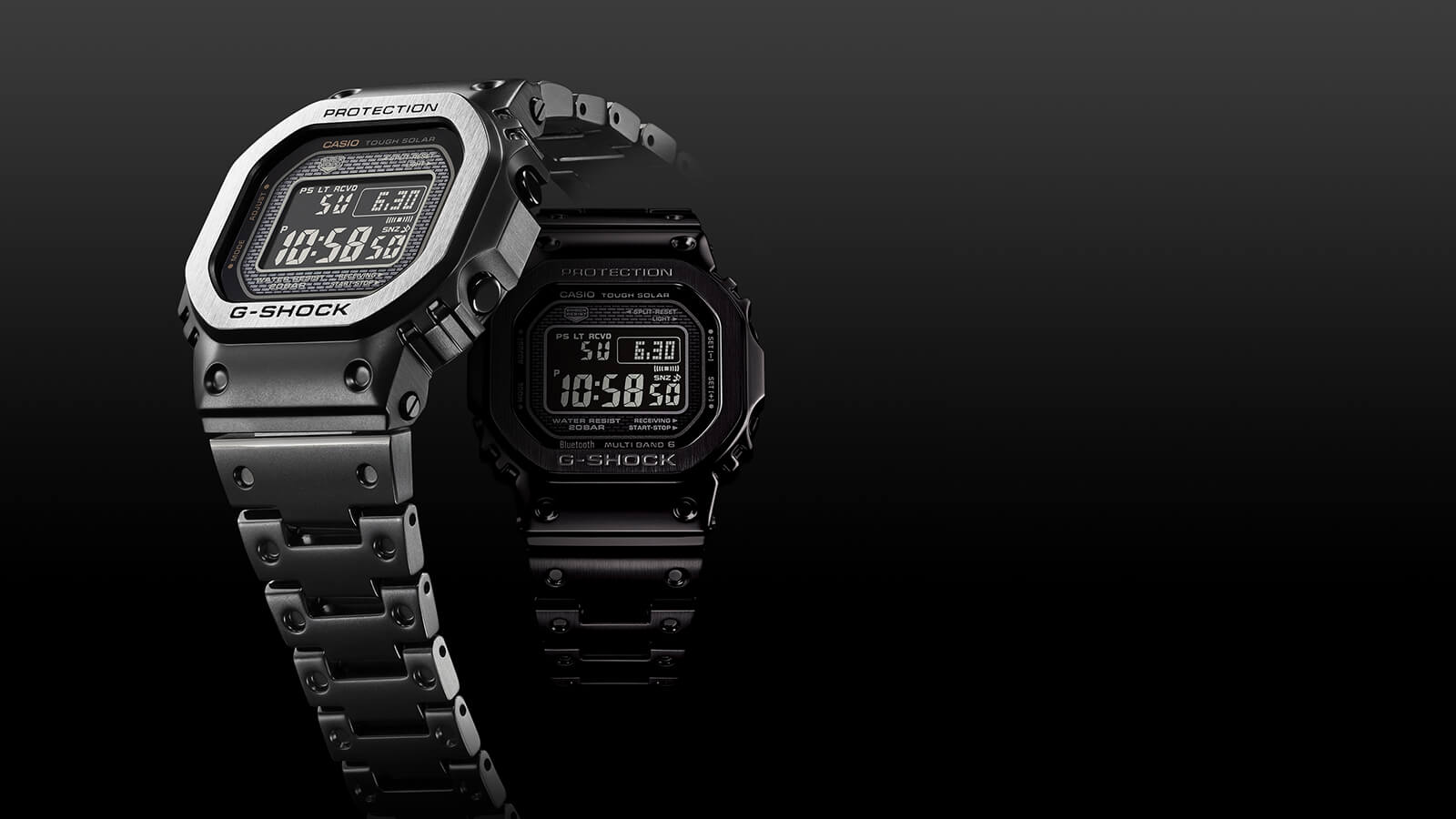 A classic Casio G-Shock in a new matte metal suit
The new GMWB5000MB-1 is pure stealth, just like the pricy new MRG-B5000D-1DR. Looking deceptively like a resin G, it's another sign of Casio moving upmarket. At around $600, this is decidedly lower in price than the awesome MR-Gs or the camo-etched titanium version. And it's an understated piece of functional chic.
The top surfaces have been honed to achieve a silky matte touch, set off by polished screws and buttons, brushed sides, and a black ion coating. The case holding the superb solar Bluetooth Multi Band 6 module has its "bezel" vertically brushed to reveal the steel under the black plating. A tough new two-tone look makes this a brilliant everyday watch and the quietest of the full metal GMBWB5000-series. If you haven't paid attention for the last five years, you may not understand the ascent of G-Shocks in metal, but just try it on and you'll be won over, I promise. And a $600 G-Shock in steel is actually seriously good value.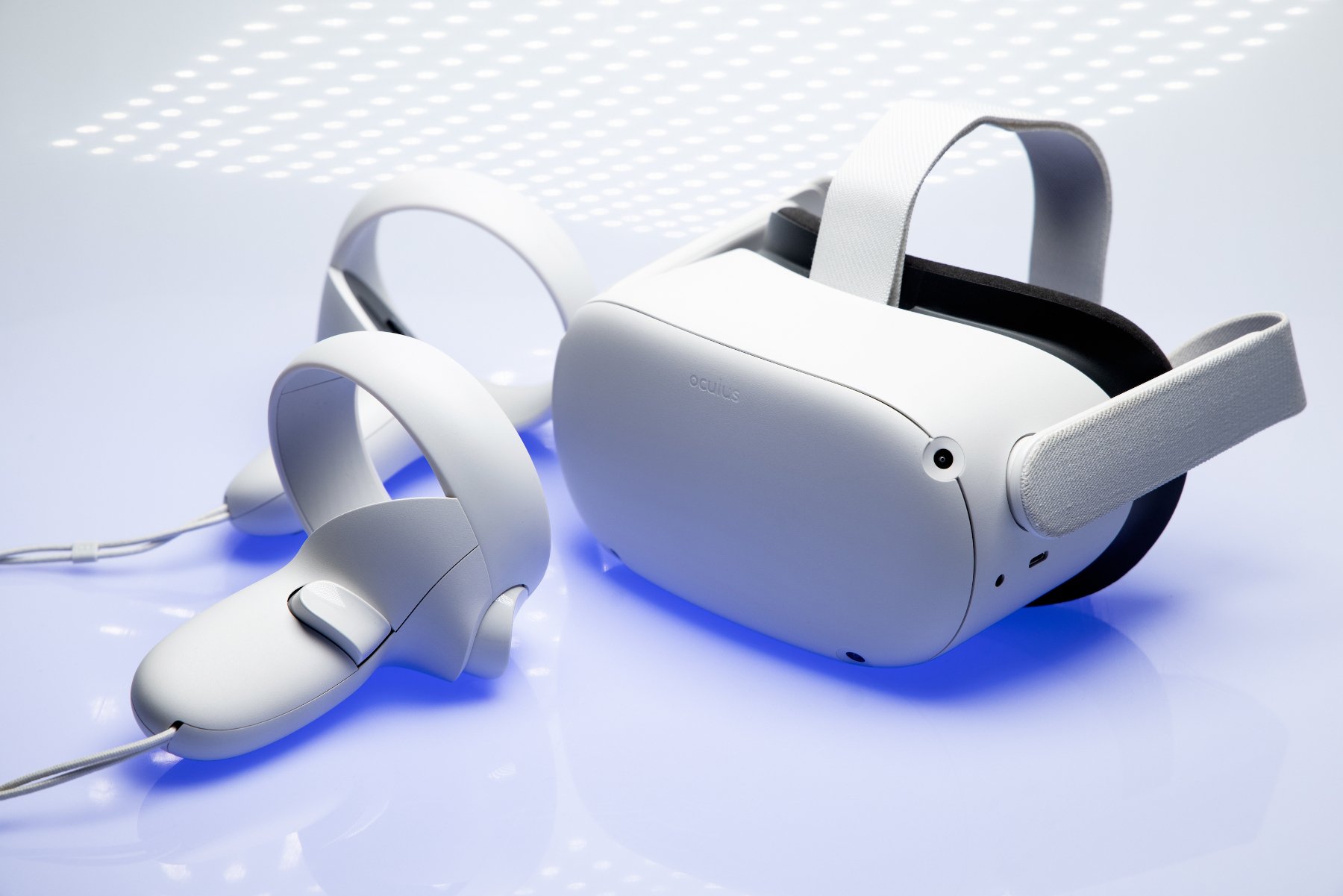 Oculus Quest 2 changes its name to Meta Quest 2
Why? Well, if you didn't know that Casio made G-Shocks above $150 and spend your evenings tinkering with vintage balance wheels in the basement, you'll be forgiven. Your off-grid life is better for your mind than wearing a VR headset, but alas, this is where we are heading. Facebook has become Meta, and the metaverse may eventually become a completely virtual community. Oculus changing the name of its top VR kit to Meta Quest 2 is but a small sign. Perhaps there'll be a virtual watchmaker's bench in the metaverse one day, where we can fiddle with a Patek Philippe movement without the risk of breaking parts… Dream on, strap on the Meta Quest 2 from $299 at Amazon, and wear the G-Shock GMWB5000MB-1. Why? Listen, damaging a watch on a piece of furniture is easy enough without being disoriented in a virtual jungle somewhere. Better wear a tough one.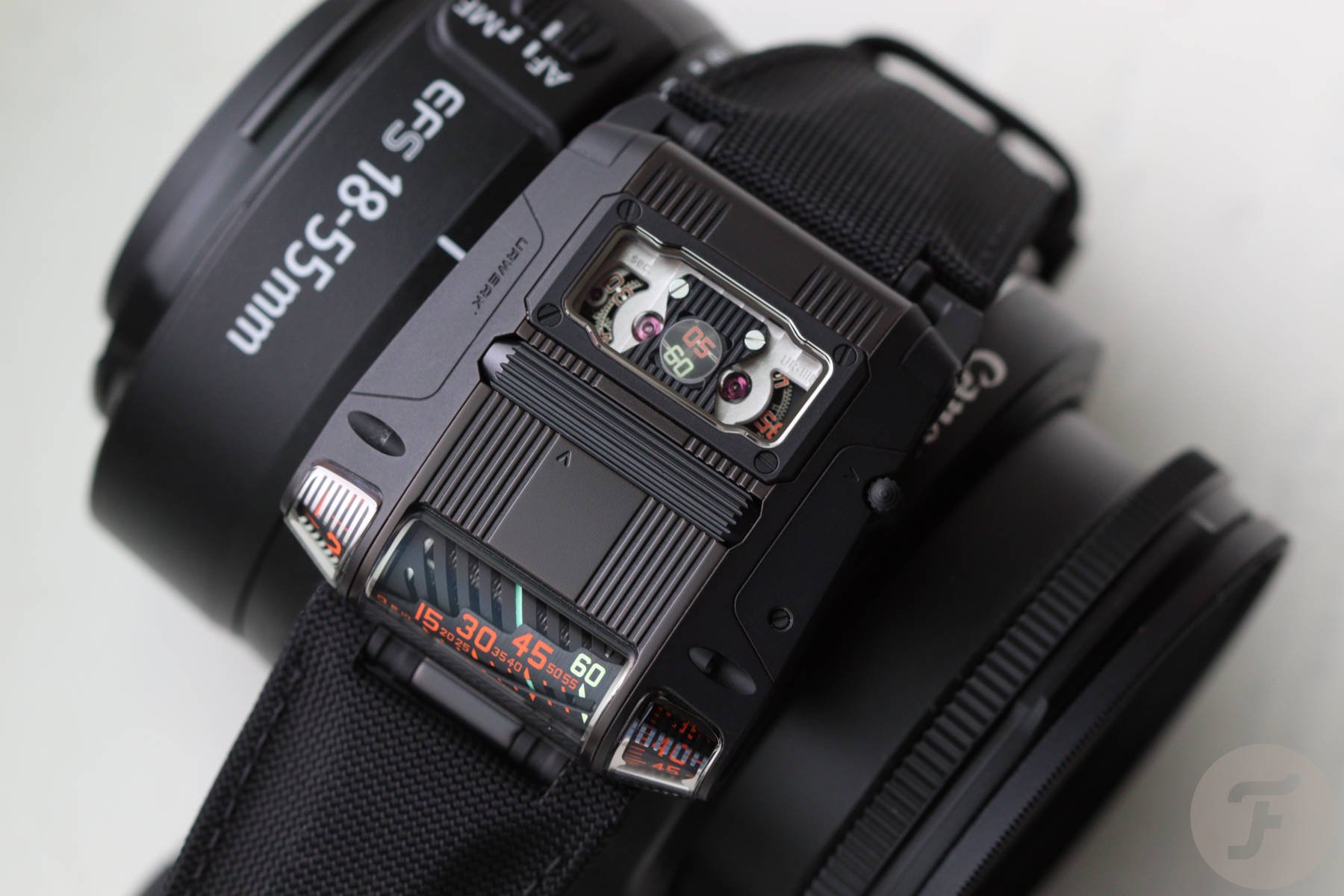 URWERK UR-111C Black
With a catalog full of micro-machinery, each piece more otherworldly than the next, URWERK has got a captive audience. No matter if you enjoy the techy-digital designs or not, you cannot help but be utterly fascinated by the brand's work. The UR-111C Black has a slickly operating movement so complex it makes you question the entire raison d'être for hands, crowns, and sub-dials. The shot above from Dave's story only underlines my personal association with a top-tier camera. This is a satin black instrument for telling the time, and if you add only one to your collection, it might change your entire perspective on what a watch should look and feel like. This type of stealth beauty doesn't come cheap, but as you might expect, these are sold out. The last time one was auctioned off, it went for CHF 85,000.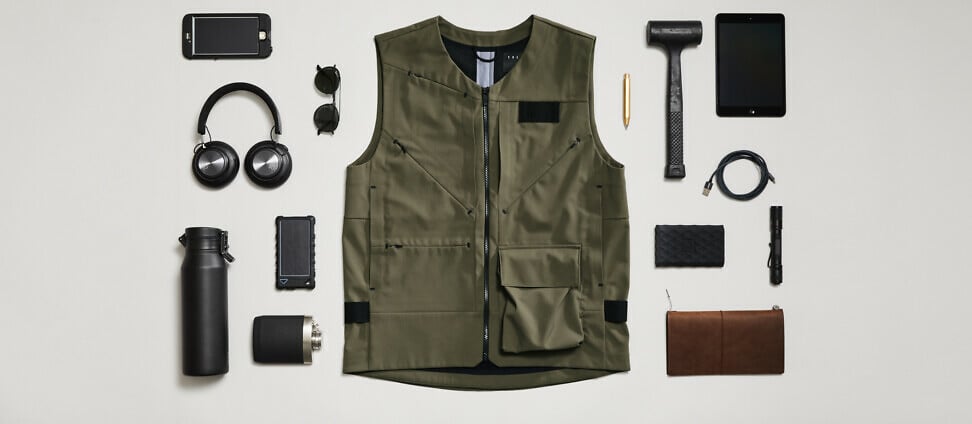 Vollebak 100 Year Vest Khaki Edition
There's #DIGITAL as interpreted by URWERK, and then there's clothing tech by Vollebak. Clothing has been high-tech since the Italian tech-fabric revolution by CP Company and Stone Island headed by Massimo Osti. But the two brothers running Vollebak have taken tech fabric and feather-light protective clothing to another level. Honestly, I could think of no better match to the stealthy-cool URWERK. The 100 Year Vest is built from a Swiss supermaterial by Schoeller, made for the elite military. Flames can't spread or burn a hole in the vest, water rolls off it, and the wind doesn't go through it. These are End Of Days specs yet with breathability and stretch and a plethora of pockets and heavy-duty belt tapes to fix carabiners and so on. It's all the utility in a piece of clothing that you'll ever need. You're the one that needs toughening up now, mate. €445 from Vollebak.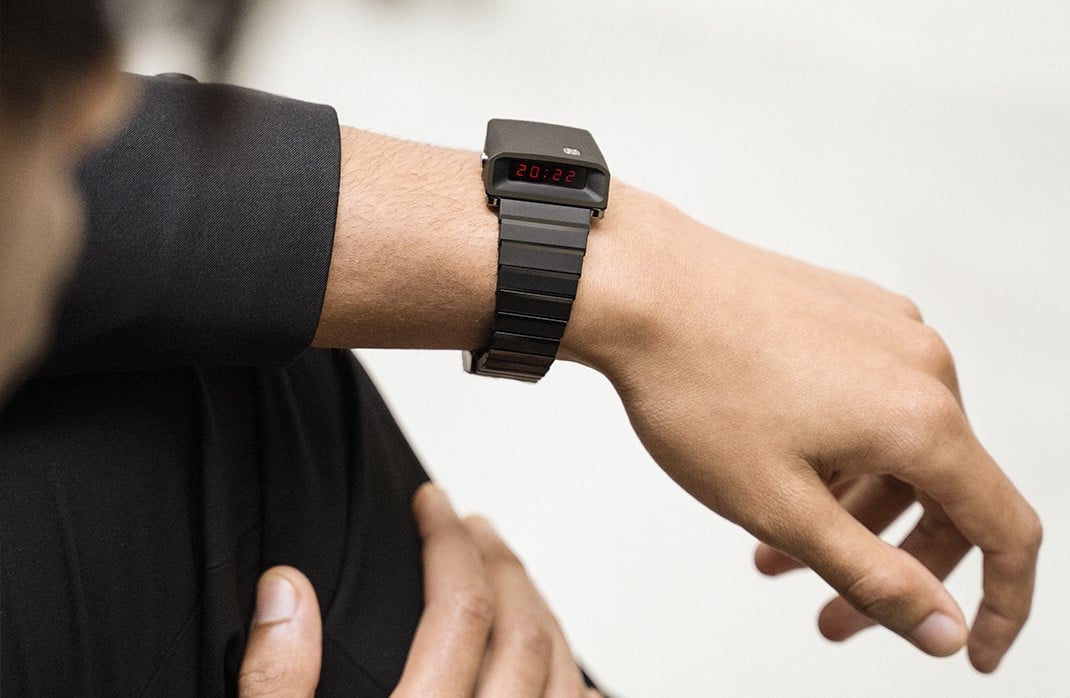 Girard-Perregaux Casquette 2.0
The legendary Casquette from Girard-Perregaux is back and quite possibly the coolest of all #DIGITAL things with an electronic heart. This is the all-black sleek spaceship we remember from the '70s when LED was all the rage. I would happily claim this to be the forefather of all that is cool with avant-garde wristwear from MB&F to URWERK. Like a slim alien craft has just landed on your wrist, nothing feels like the Casquette. Time itself takes on a more poignant role as the LED lights up within the slim opening, only giving you information when prompted. The 2022 future-proof spec is ceramic and titanium with a rubber lining to the bracelet. From 1976 to the future, the silky black Girard-Perregaux Casquette 2.0 is a featherweight 107g for CHF 4,500.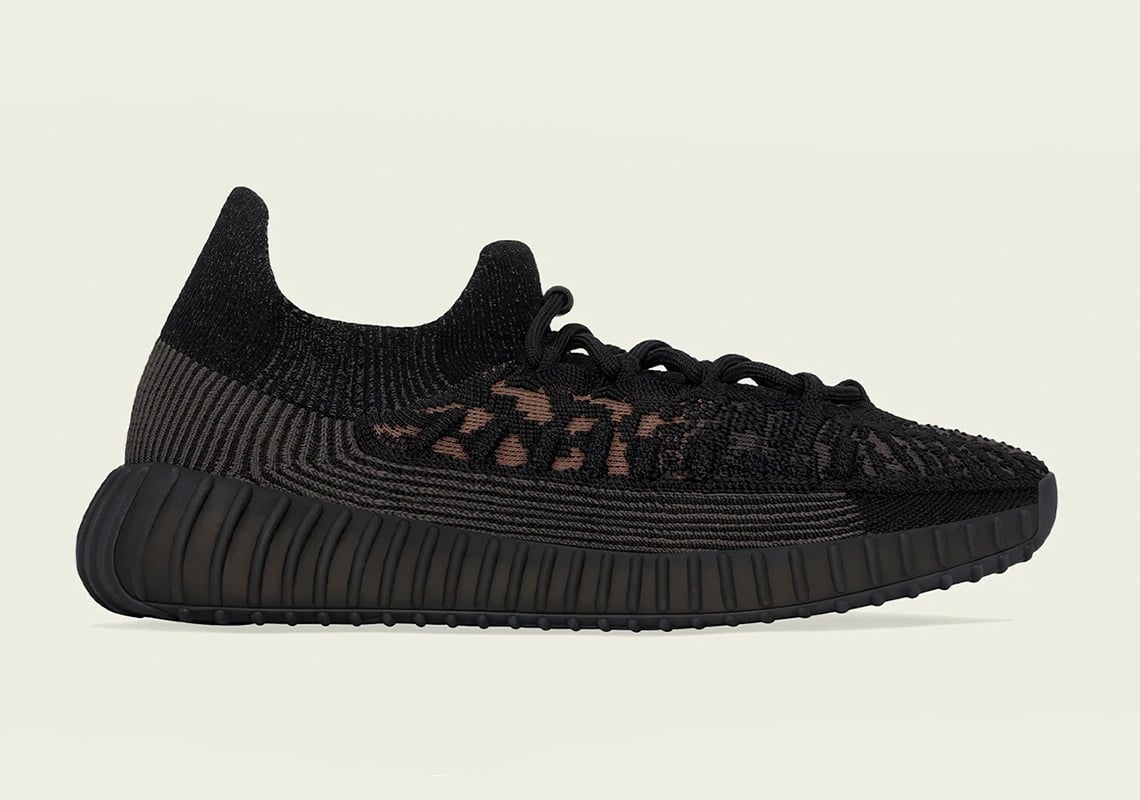 Adidas Yeezy Boost "Slate Carbon"
If you're wearing the Casquette 2.0, it does set a precedent for the rest of your outfit. For the sake of your neighbors or colleagues, I'd avoid the full Predator alien costume or a homemade spacesuit. But the Adidas Yeezy Boost 350v2 is the weirdest, techiest trainer out there, and this new "Slate Carbon" colorway is otherworldly cool. The massive popularity of the Yeezy line with its soft, tech-fabric sock shape has a reason. If you're my age, you'll feel a hit of a midlife crisis when you pull them on, but the cloudlike comfort will make them a firm favorite. These recently dropped on Sneakernews and were released this week at $230.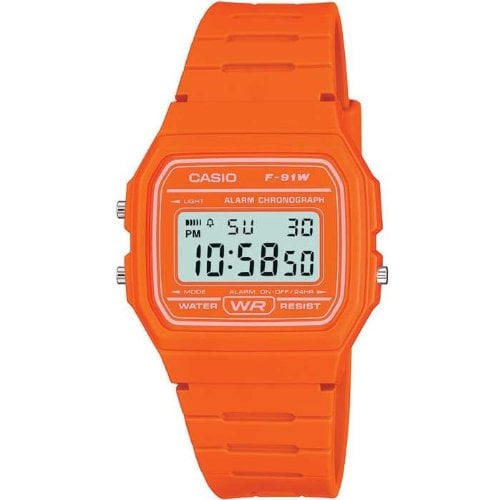 Casio F-91W in zesty orange
Here's a reminder that #DIGITAL cool doesn't equate to stealthy black, and in this story, it takes the form of a bonus Casio. The F-91W is the massive Casio hit that no one thinks about, being made in the millions each year. It has a basic brilliance in black, for sure. Yesterday, however, I was reminded of this super-fresh orange color on Wired, and immediately googled and ordered one. Why? Summer's coming. When traveling in a T-shirt through airports and pickpocket-infested markets, nothing is better than a cheap and cheerful Casio. The price? Well, mine is on the way for less than €19. What are you waiting for?
So, Fratelli, are you still analog purists, or did this awaken your #DIGITAL senses? Let me know, and feel free to share your guilty pleasures, like that gold-plated Timex Pac-Man watch that you wear to the office. Yes, I've seen you.
Find me and follow me at @thorsvaboe