H. Moser & Cie. Enters The Heavyweight Championship With The Endeavour Perpetual Calendar In Tantalum
Featuring the brand's signature fumé dial, this time made from blue enamel
I'll just come clean right away: I'm a fan of the H. Moser & Cie. Endeavour, but I'm not a fan of perpetual calendars. That might change, though, after taking a look at what Edouard Meylan and his team just brought to the table. Because this is a rather interesting-looking perpetual calendar, one without the usual array of sub-dials and cut-out windows. While that's a trick we've seen from Moser before, what we haven't seen before is the use of dark gray tantalum. And that's exactly the material that was used for this Endeavour's beautifully shaped case. It creates the perfect context for that textured fumé blue enamel dial to jump right out at you.
If I had the money for it, I'd definitely choose the Endeavour as my go-to dress watch. That case shape is so smooth and elegant. And because of Moser's daring dial designs, the Endeavour models look unlike any other dress watches out there. As I said, I'm not a fan of perpetual calendars because they're usually quite busy to look at. But in Moser's case, that's not really an issue because the designers got rid of all the sub-dials and apertures, except for the date. That's why the Endeavour Perpetual Calendar might be the most relaxing perpetual calendar to look at. And that relaxing feeling also applies to its operation. Let's take a quick look.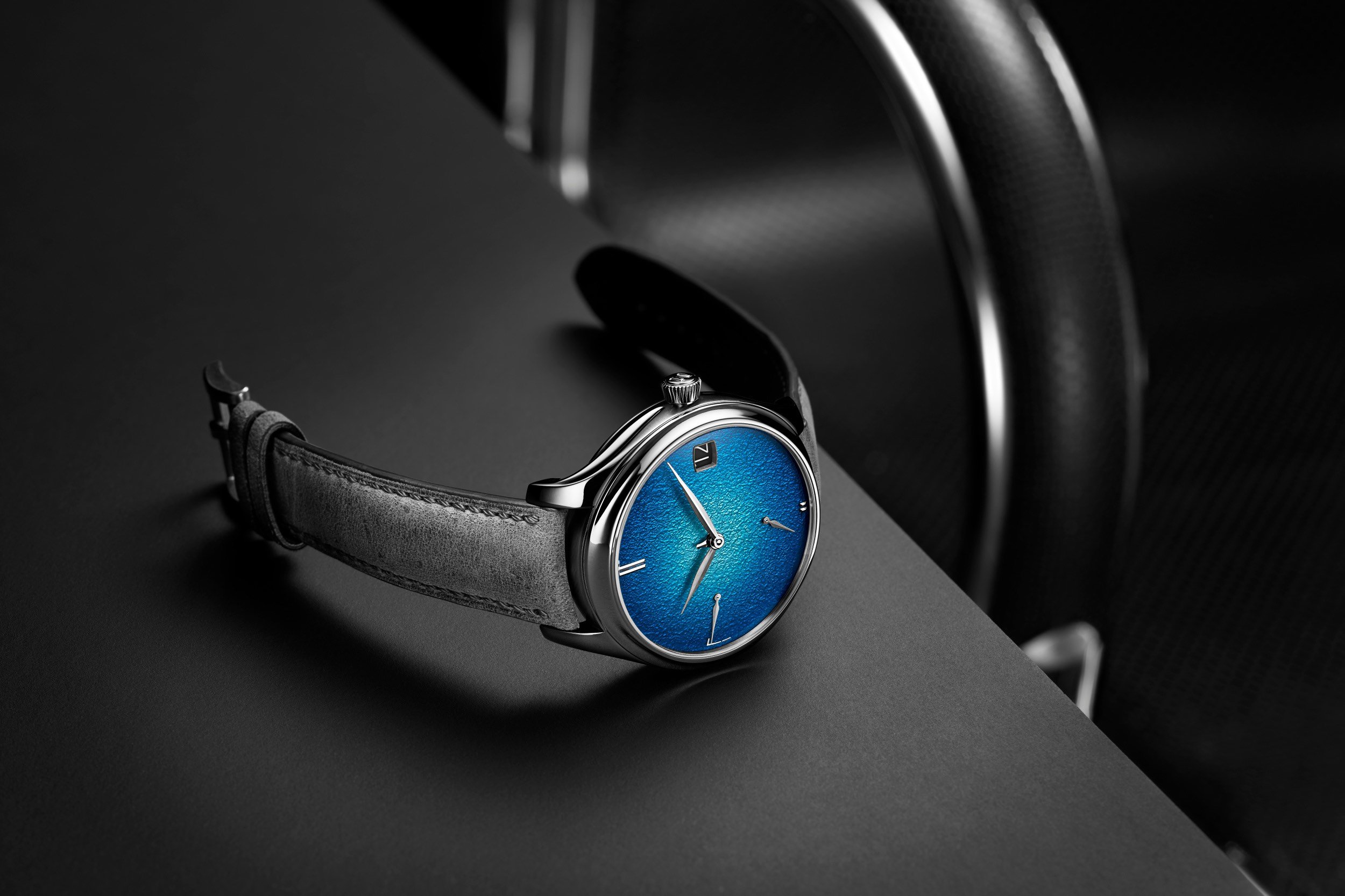 Tantalizing tantalum
Because of Dave's article on tantalum, I know that it is one of the stronger and heavier metals out there. It's actually known for being very hard to manipulate. Most watchmakers and brands avoid using tantalum because they have to throw away their watchmaking tools after they've handled it. And if you really want to change its shape and form, you'll have to heat it to an impressive 3,000°C to do so. So why would Edouard Meylan want to use it?
Well, probably first of all because it looks and feels incredibly cool, but also because the watch that he received as a gift when he turned 18 was made of that very same material. And the engineers at Moser didn't just use it for any of their cases. They used it for the Endeavour, one of their most elegant and organically shaped cases. What's even more impressive is that they didn't opt for a brushed finish or matte but that the entire thing is highly polished. This is a very hard thing to achieve on such a hard piece of metal. But the 42mm tantalum case is certainly not the only impressive feature.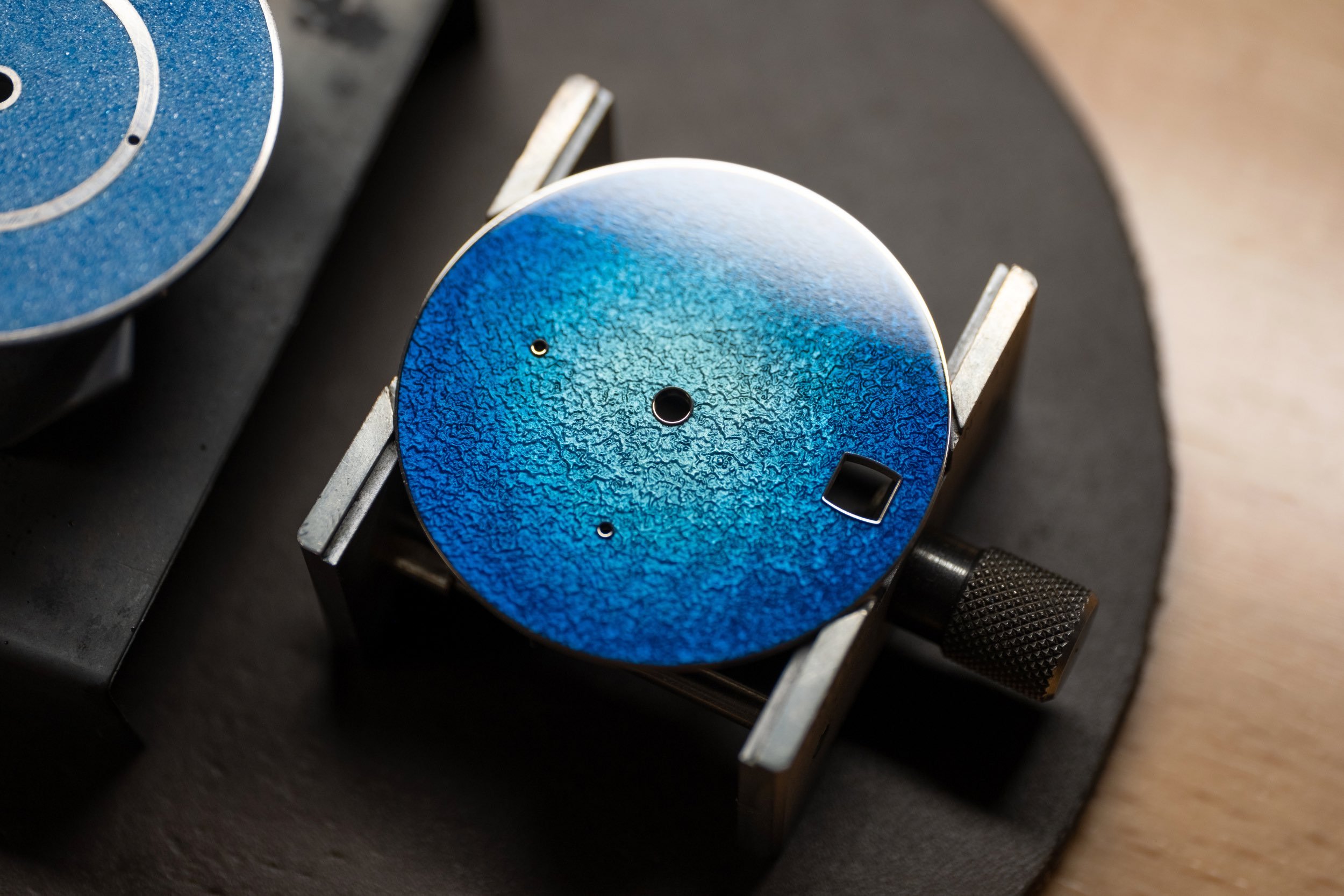 Electrifying Abyss Blue
The first thing that will probably grab your attention from the instant you see this watch is its so-called "Abyss Blue" textured enamel dial. Again, the Moser engineers didn't take any shortcuts here. They've mixed four different tones of blue to get the gradient effect exactly right. And then the Grand Feu enamel is baked 12 times to create Moser's signature fumé look. This all sits on top of a gold base with a hammered texture, and the result is absolutely electrifying. You completely understand why they got rid of all the usual dial printing. Luckily, though, the quintet of leaf hands is still there to remind you of the magnificent perpetual calendar that's ticking away in the back.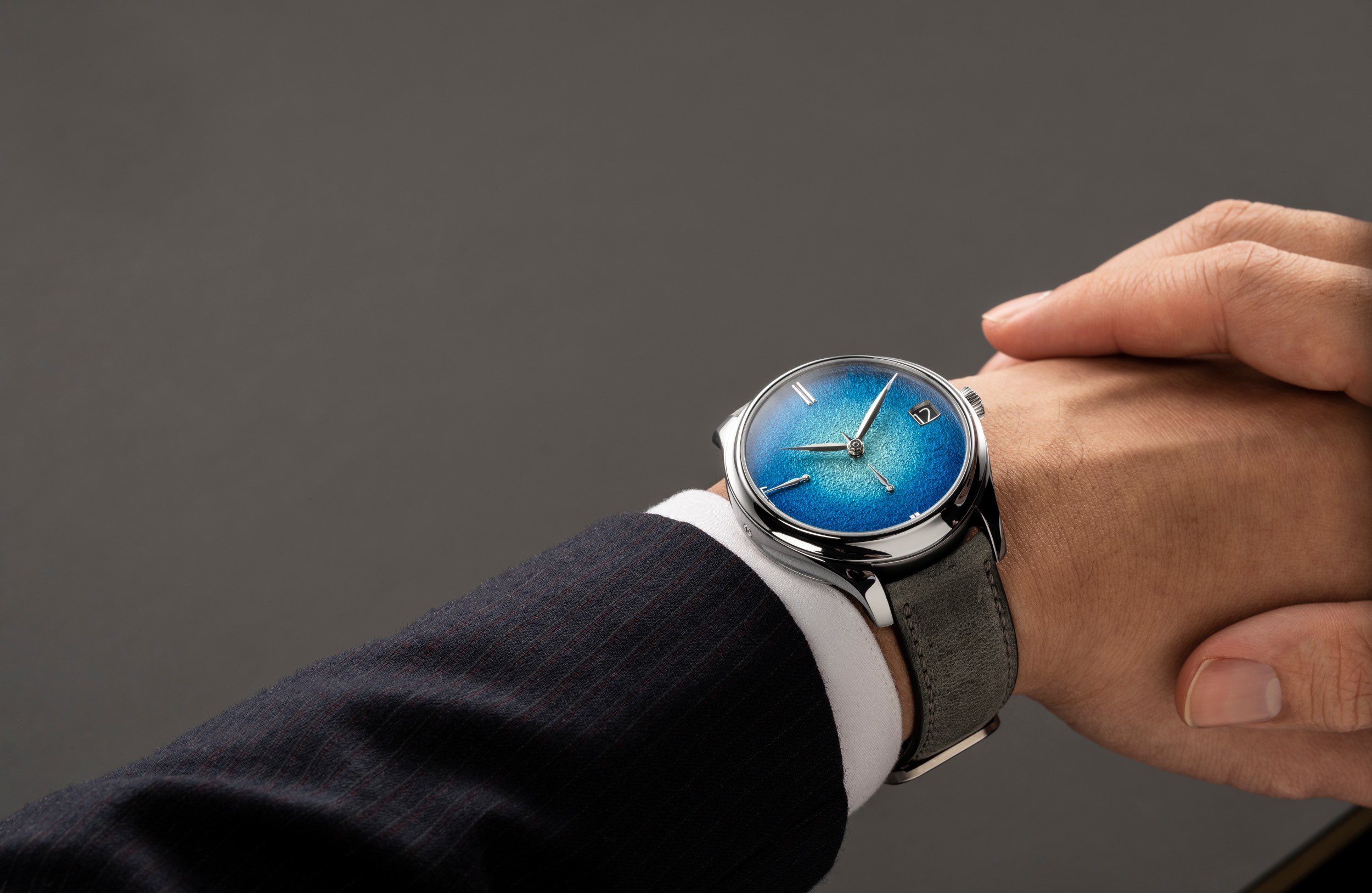 My first perpetual calendar
The tiny hand in the middle indicates the month — 1 o'clock stands for January, and 12 stands for December. With just two indices, though, it's not so easy to know what that tiny hand is pointing at. At 6 o'clock, there's the sub-seconds hand, and at 9 o'clock, there's the indicator for the power reserve. But you'll only have to worry about that one once a week because, with its seven-day power reserve, you'll easily make it through a full week. And to complete the set of indicators on the tantalum Endeavour, there's also one on the back of the movement to help you keep track of leap years.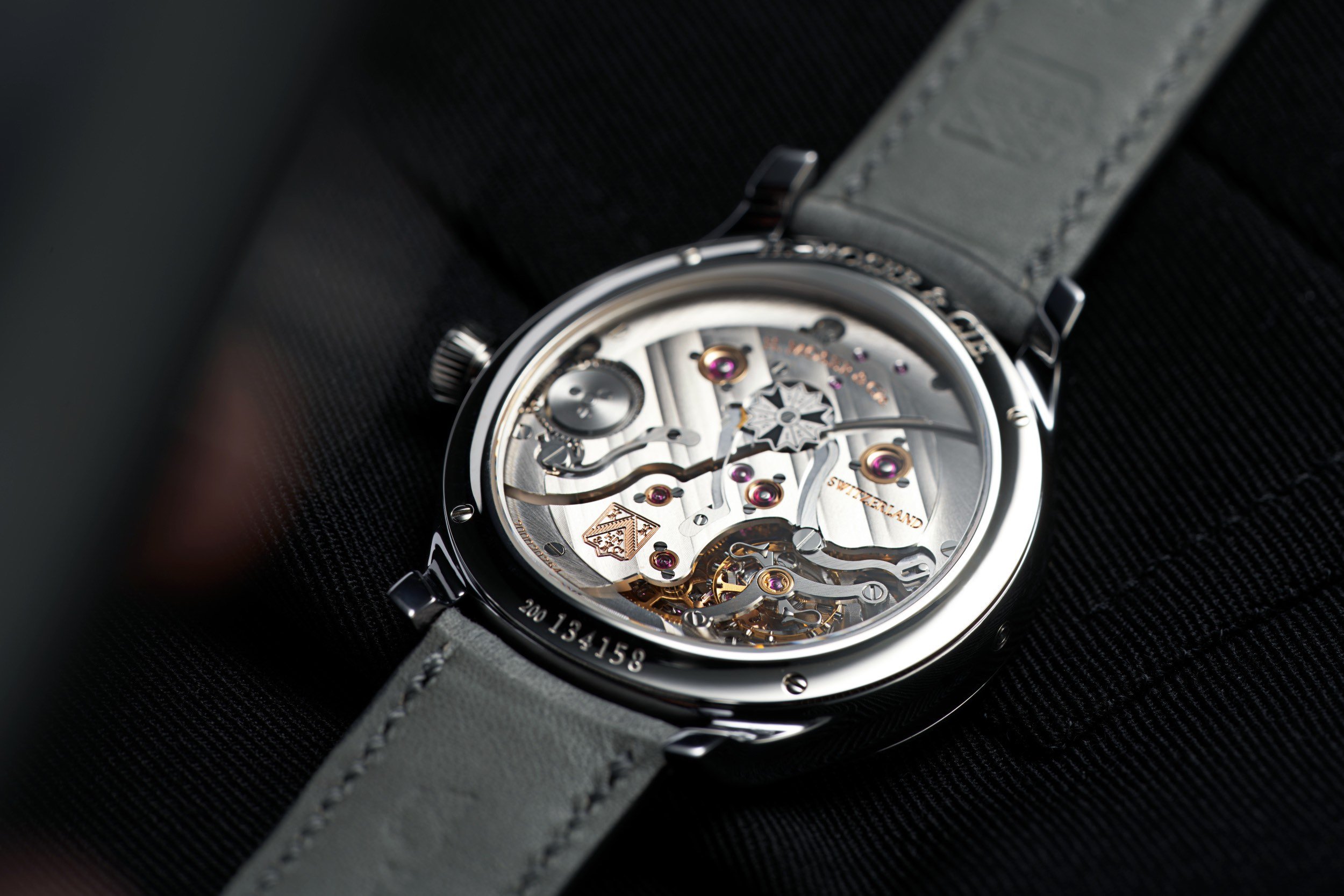 The Endeavour is powered by the HMC 800 caliber. This is a variation of the movement that was, for example, also used in the Streamliner Perpetual Calendar from 2021. Please check out the video we did on that watch, especially if you'd like to know all about the foolproof features of setting the perpetual calendar. In it, Edouard Meylan actually shows you how it's done (skip to minute 14:00). Pretty much anyone, even someone without any knowledge of how to set a watch, can operate this very complex movement without having to worry about accidentally breaking it.
Because unlike on many other perpetual calendars, it doesn't matter at all at what moment of the day you set the time or date on the Endeavour. You can even go backwards or forwards if necessary. In whatever case, it won't hurt the mechanism inside the HMC 800. Now that's exactly the kind of perpetual calendar I'd like to own one day!
Available now
The Abyss Blue enamel Endeavour Perpetual Calendar (ref. 1800-2000) is available now from H. Moser & Cie. It can be yours for CHF 75,000 on a gray kudu leather strap. For more information, please check out Moser's official website.
Let me know in the comments what you think of this electrifying new Endeavour.
You can also find and follow me on Instagram: @fliptheparrot