Hajime Asaoka's New Tourbillon Noir Reasserts The Independent Watchmaker's Art Deco Style
With only one watch to trump the grails of Watches and Wonders, I have a revealing chat with Asaoka-san
If I claim Hajime Asaoka to be the best-known progenitor of independent Japanese watchmaking, I'm not exaggerating. Asaoka-san was the first non-Western member of the AHCI, the Association of Independent Watchmakers, and is one of only two Japanese along with Masahiro Kikuno. Known for very low production numbers and handcrafted watches, the sensei of small-scale high horology in Japan is self-taught, a staggering feat. With watches such as the Tsunami, Project T tourbillon, and Chronograph, Hajime Asaoka had only produced 18 watches by 2018, so we're talking very limited quantities here. The new Tourbillon Noir, a 37mm model still deeply inspired by Art Deco, is coming this year, and I'm excited.
Adjacent to Watches and Wonders a few weeks ago, Hajime Asaoka was at the AHCI event, showing his single exhibit as proud owners of watches from his Kurono Tokyo brand stopped by for selfies with the master. Through his interpreter, I managed to ask a few questions about the new piece and his passion for photographing his watches for media use.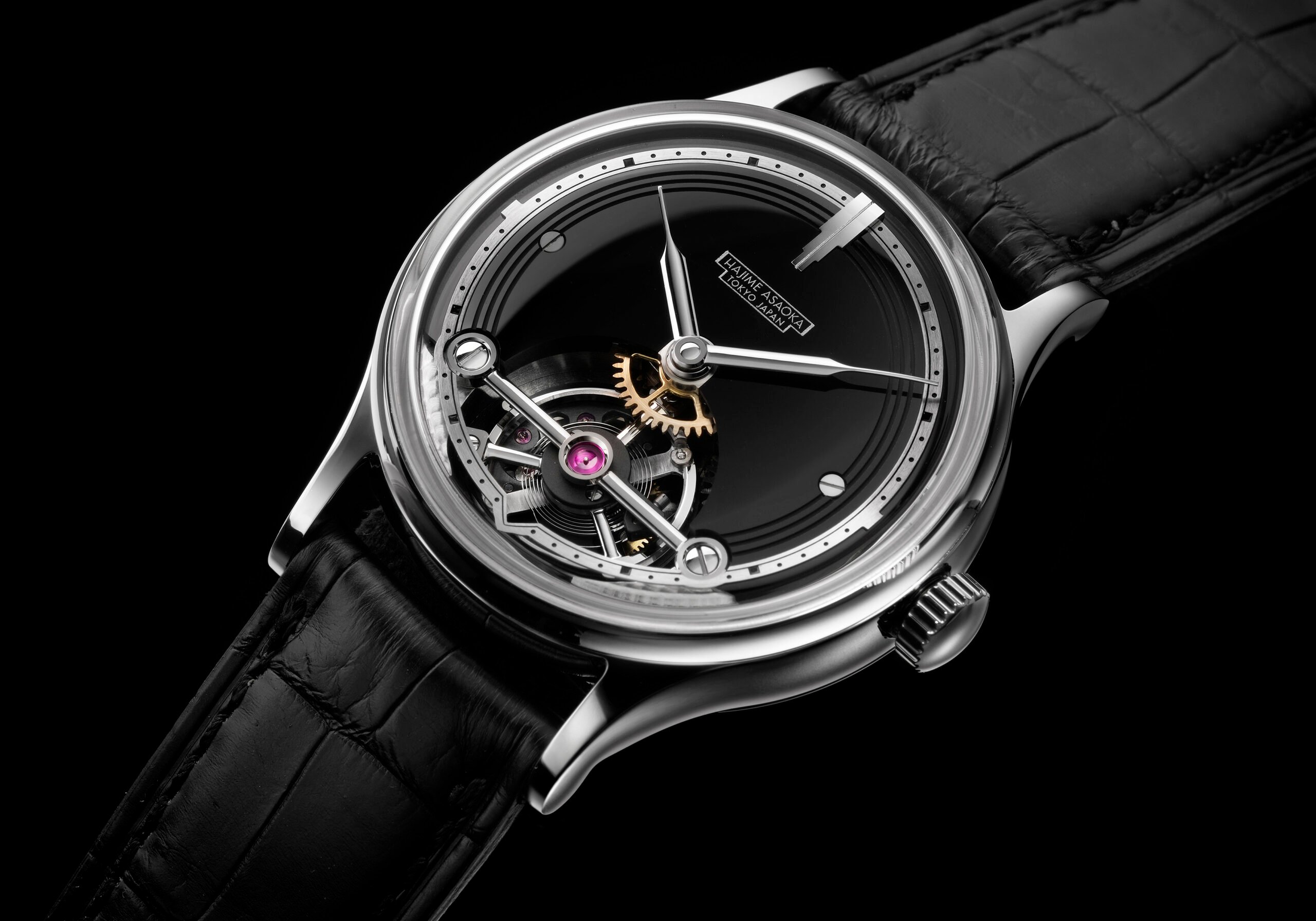 The Tourbillon Noir
Instantly recognizable as a watch by Hajime Asaoka, the Tourbillon Noir also shares a few family traits with his accessible brand Kurono Tokyo. A typical sign of a handmade Asaoka timepiece is the expansive glossy black dial with circular ridges leading up a steel chapter ring, lacquer-point filled for the minute and hour markers. Breaking this up is his large trademark Art Deco 12 o'clock marker. This brings a serious nature to the dial, looking like a cross between a talisman and an architectural edifice from a Frank Lloyd Wright building. Balancing this is a big, hand-polished bridge across a half-dial-height semicircular opening for a spellbinding tourbillon. A single point of color is the purple ruby in the tourbillon's center.
The Art Deco dial design has a deeply charming, perhaps unintentional hint of steampunk with the exposed main gear wheel and the dial tabs on the brushed chapter ring. The small details you notice along the way, such as the exposed screws holding the dial, lend the Tourbillon Noir a formal aesthetic with an industrial edge, celebrating the micromechanics at play as much as the craft of watchmaking itself. There is, however, no mistaking the obsessive finishing of the tourbillon mechanism and its broad dial-recessed bridge. The case is pure classicism in a Calatrava-esque style, with the soft, round, polished look we know from Asaoka's Kurono Tokyo brand. Curved, sharp-cut syringe hands complete a bold aesthetic and, to me, a strong sense of focus with a singular design language.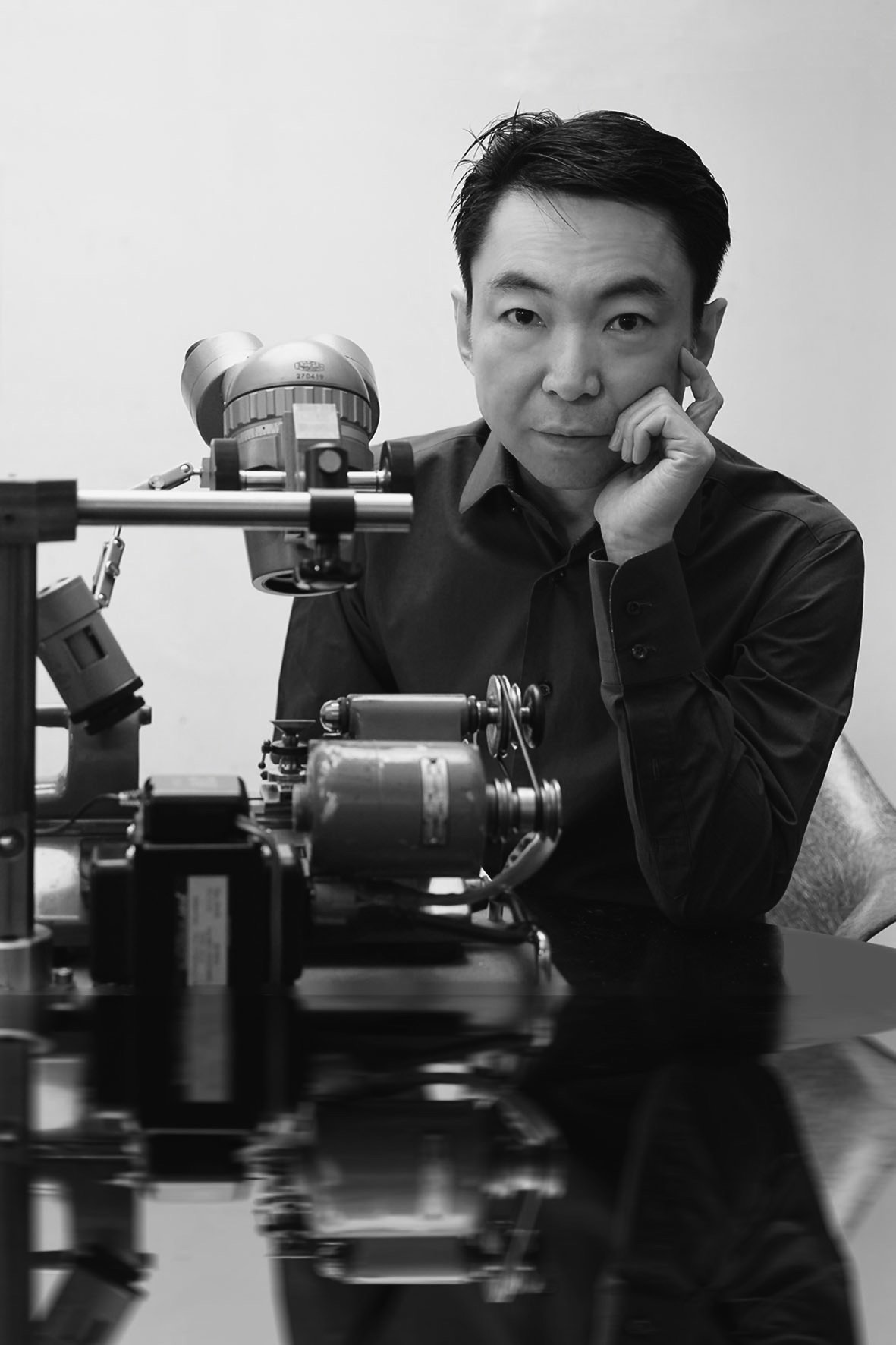 A chat with Hajime Asaoka on the backstory of the Tourbillon Noir
With the help of Asaoka-san's interpreter, we chat about the importance of this new release. I've noticed the fact that Hajime Asaoka has a real hands-on approach. This involves shooting his watches for marketing and social media, even the videos. He also designed the Kurono Tokyo showroom, so "multi-hyphenate" is a real term here. My first question was about the evolution from the earlier Project T and Tourbillon Pura to the Tourbillon Noir. The eloquent Art Deco language is recognizable but refined, somewhat sharper. Asaoka-san answers, "The basic mechanism is essentially the same as that of Project T. We were able to make it even more compact and refined; I consider it an evolution. The Art Deco theme has always been consistent in my mind, and I believe that the harmony of the watch mechanism and the Art Deco style has been achieved to the highest degree in this project."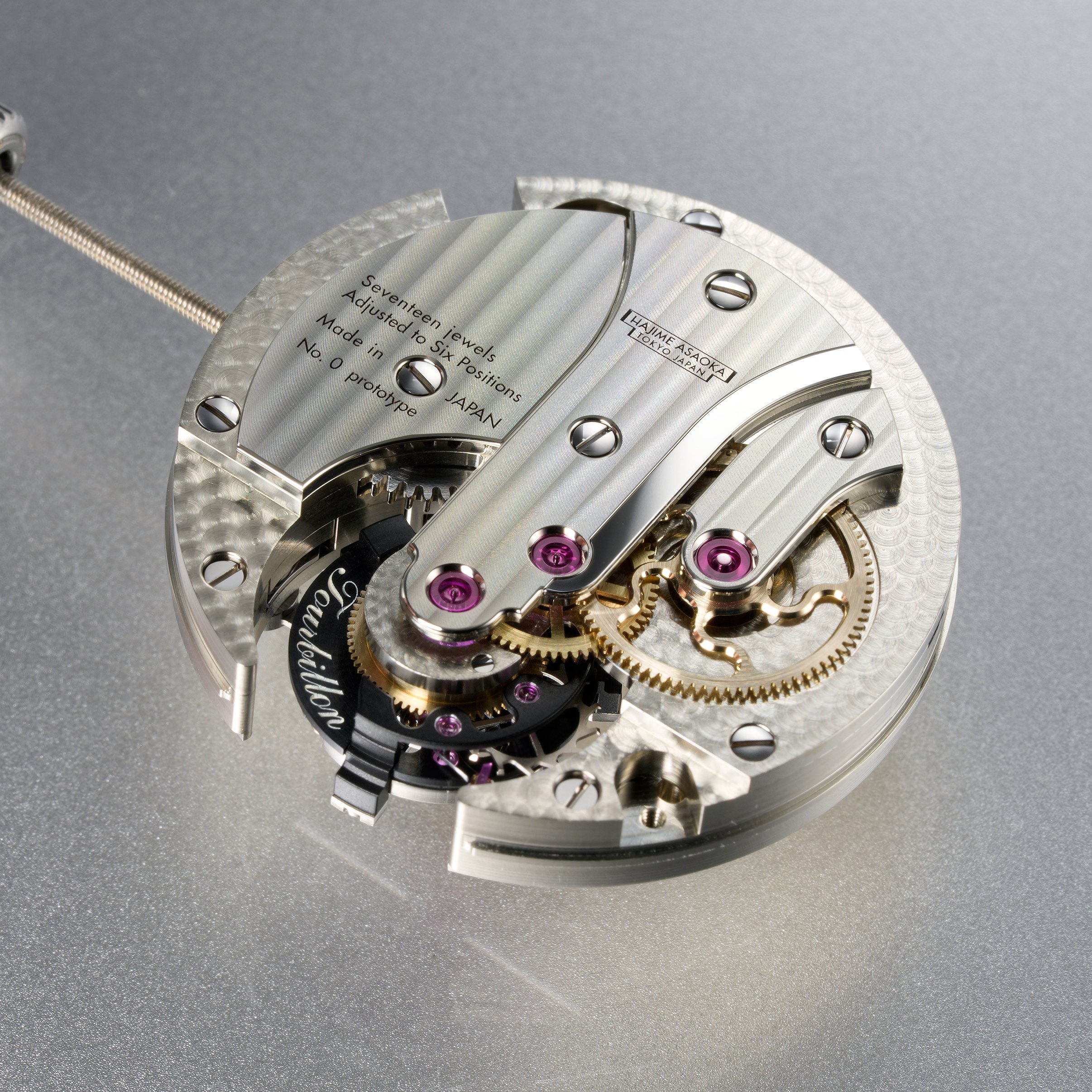 A practical approach to movement design
Watching Hajime Asaoka's fascinating YouTube video on the Tourbillon Noir, I found his new approach to the movement intriguing. In the new Tourbillon Noir, all of the major movement parts are modular. This bold move probably brought with it many extra hours on the drawing board. What inspired this progressive move? Asaoka-san tells us, "The modularity itself has existed to some extent since the time of Project T and Tsunami. I pursued it further this time and achieved an ideal form. Since this was a theme that I had been thinking about for a long time, it took a lot of time, but I think the practical design itself was done rather quickly."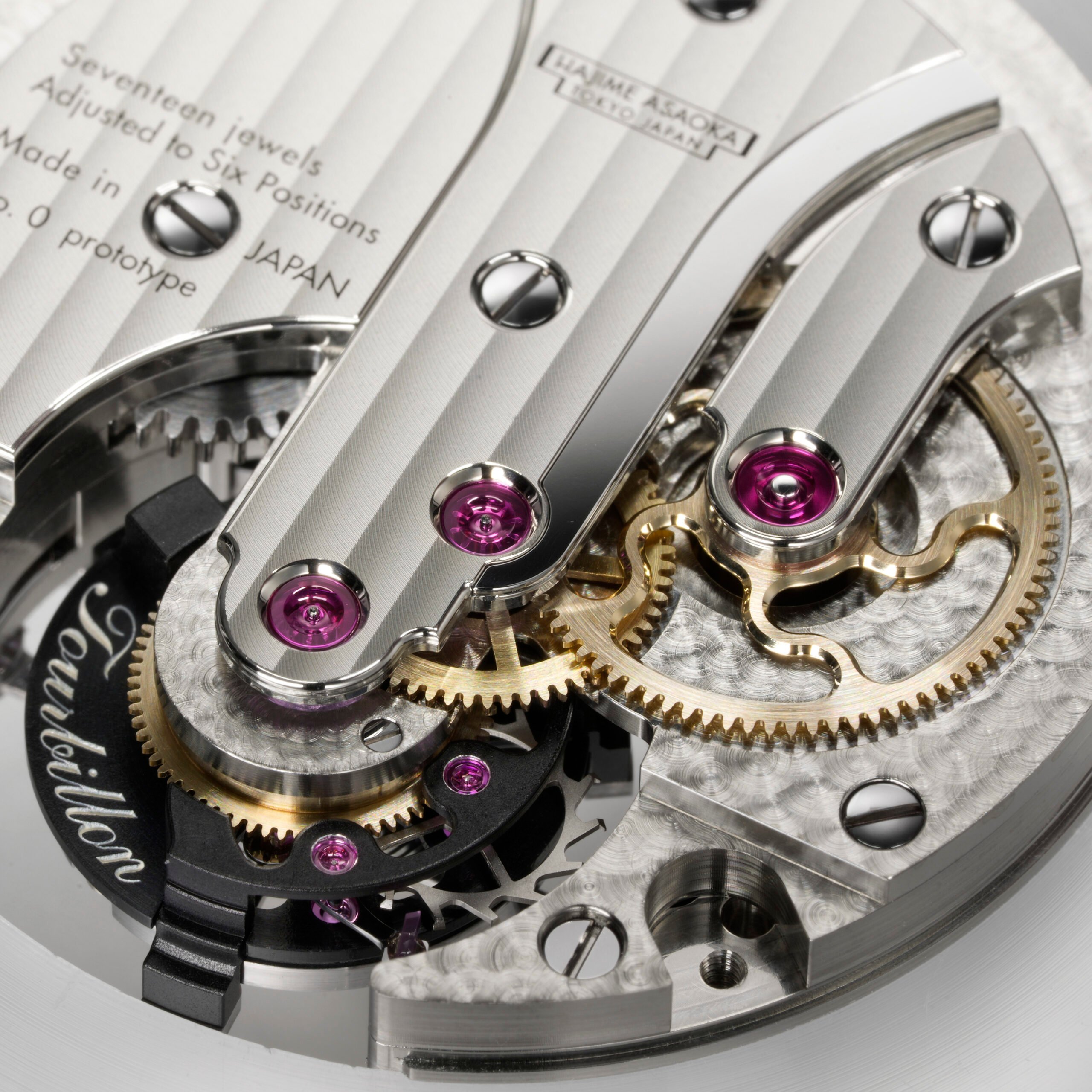 I have found that Asaoka-san's preference for the 37–38mm case size is nearly perfect, even if we're all different. I can imagine that it places some limitations in terms of tourbillon space. What is the main reason for keeping to this classic size in a world of larger timepieces? Asaoka tells us, "Anything is possible as long as it is large enough. Setting size restrictions for oneself in advance is a challenge and a desire to create. I don't get motivated to create when things are easy." And as this is a handcrafted timepiece in the literal sense of the term, we're wondering just how many will be produced a year and if Asaoka envisaged the Tourbillon Noir as a limited number of pieces in total. The answer is secretive, only that the Tourbillon Noir will be produced in limited quantities.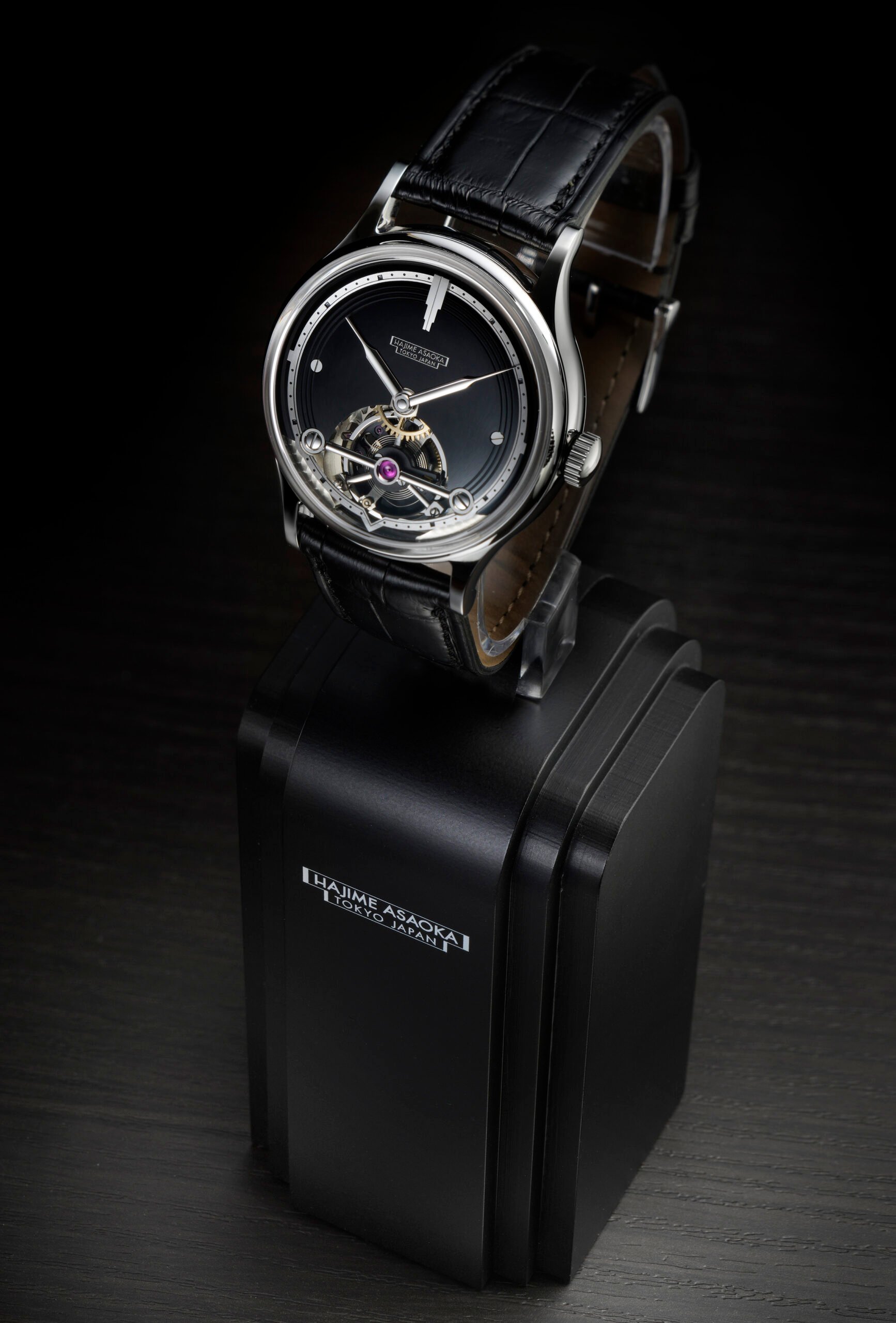 Designer, watchmaker, brand builder, and photographer
I'll happily admit to being a fan, wearing the Kurono Calendrier as I'm writing this up in Parma, Italy and staying tuned to Instagram. Both Asaoka-san's personal account and Kurono Tokyo's bear witness to his hands-on approach to marketing. And this includes almost all photography. Hajime Asaoka fills in the details, "Thanks for wearing it (my Kurono Tokyo Calendrier). I'm not really interested in marketing, but I do believe that photography is also a part of expressing my world." When asked about his favorite camera and lens combination, it's a solid Japanese choice. "A Sony Alpha One, and the lens I use the most is a 90mm macro lens. I also use various vintage lenses." As I'm a keen photographer too, I ask Hajime Asaoka about his prime advice for photographing watches, and the answers run deeper than lens choices.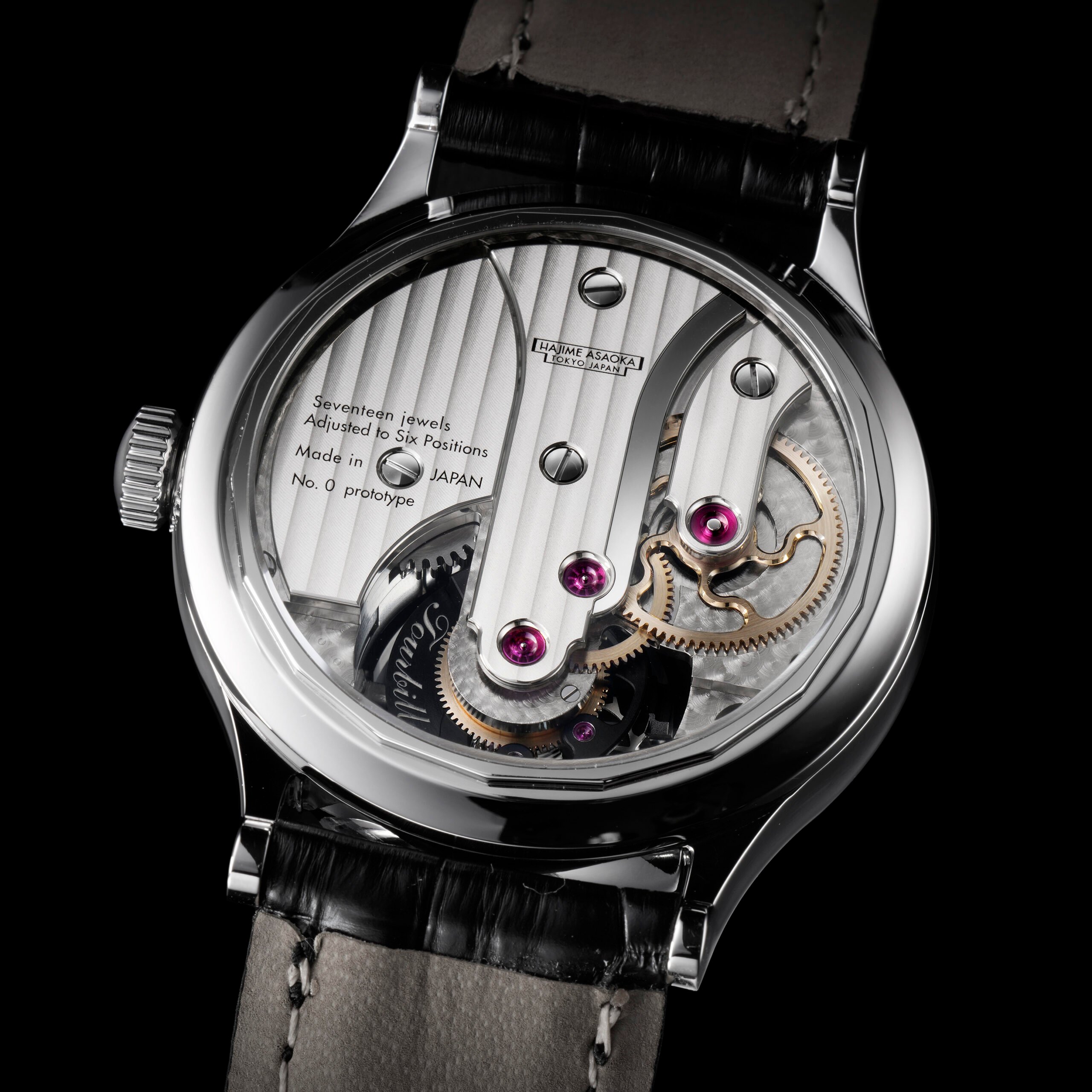 Hajime Asaoka's watch photography tips
This is something I was dying to sneak into our chat. What would Asaoka-san's top three tips be? He says, "I think it's a good question. First, the objective expression of the watch should be accurately conveyed. For example, what is the color of the dial? And the shape of the case, the color, and shape of the hands, etc. My second piece of advice would be not to put too much of your own subjectivity into it." The last piece of advice is certainly one I've failed at, and the same applies to Asaoka-san: a tripod is a must for any photo shoot.
I wonder whether photography and side projects like designing the Tokyo showroom for Kurono Tokyo take away precious time. Or do they simply add to Asaoka-san's creative output? As a final comment, he tells me, "It is a plus for my creative activities. In the end, I want to express my own world, and watches are a part of that. So I am actively involved in showroom interiors, etc. because they are also a part of my world." For me, this only accentuates the obsessive detailing of his watches, right down to the entirely different asking prices of Kurono Tokyo pieces. The price of the Tourbillon Noir is still to be determined. However, with the Project T Tourbillon costing $79,000 nine years ago, you can consider it an investment.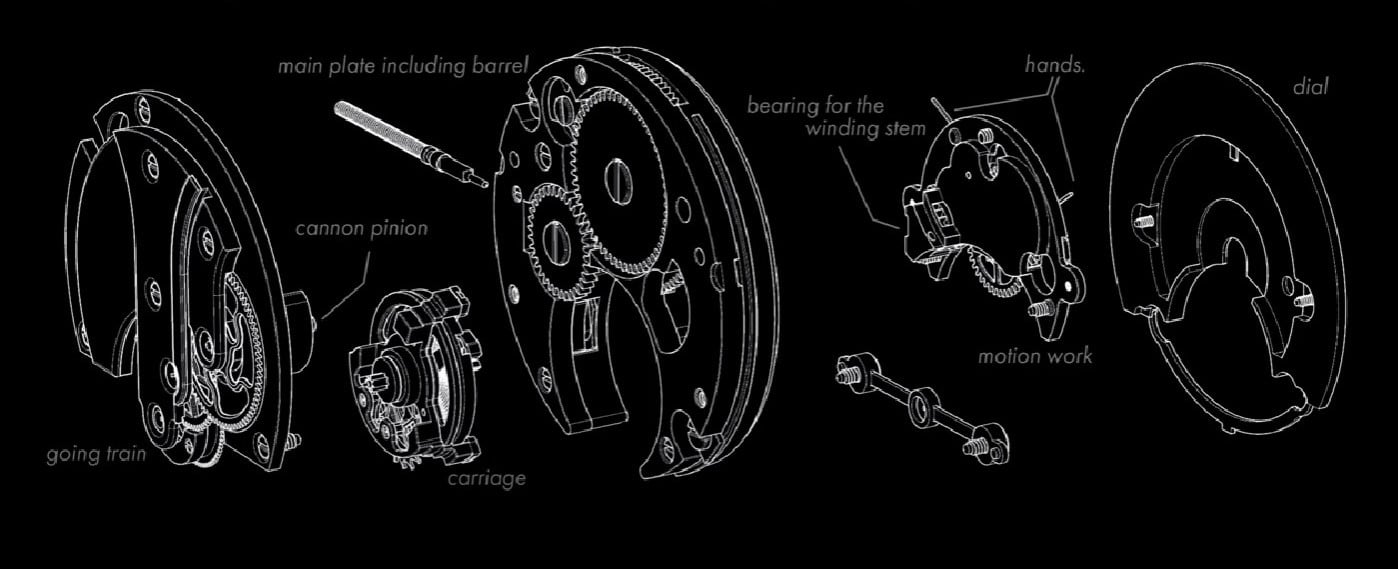 The movement tech of the Tourbillon Noir
The distinctive large bridge visible on the Tourbillon Noir caliber is fascinating in its own broad, vertical right. This includes the broad bevel running down its right side like a waterfall. As mentioned, the movement is modularized across its main parts — the going train, tourbillon carriage, motion work, and the mainplate with the barrel. This design is a distinctive feature of the new movement, with a focus on the practicalities of maintenance. This is thoroughly refreshing and not something you'll find in an F.P.Journe or Patek, where aesthetics and finishing rule the design.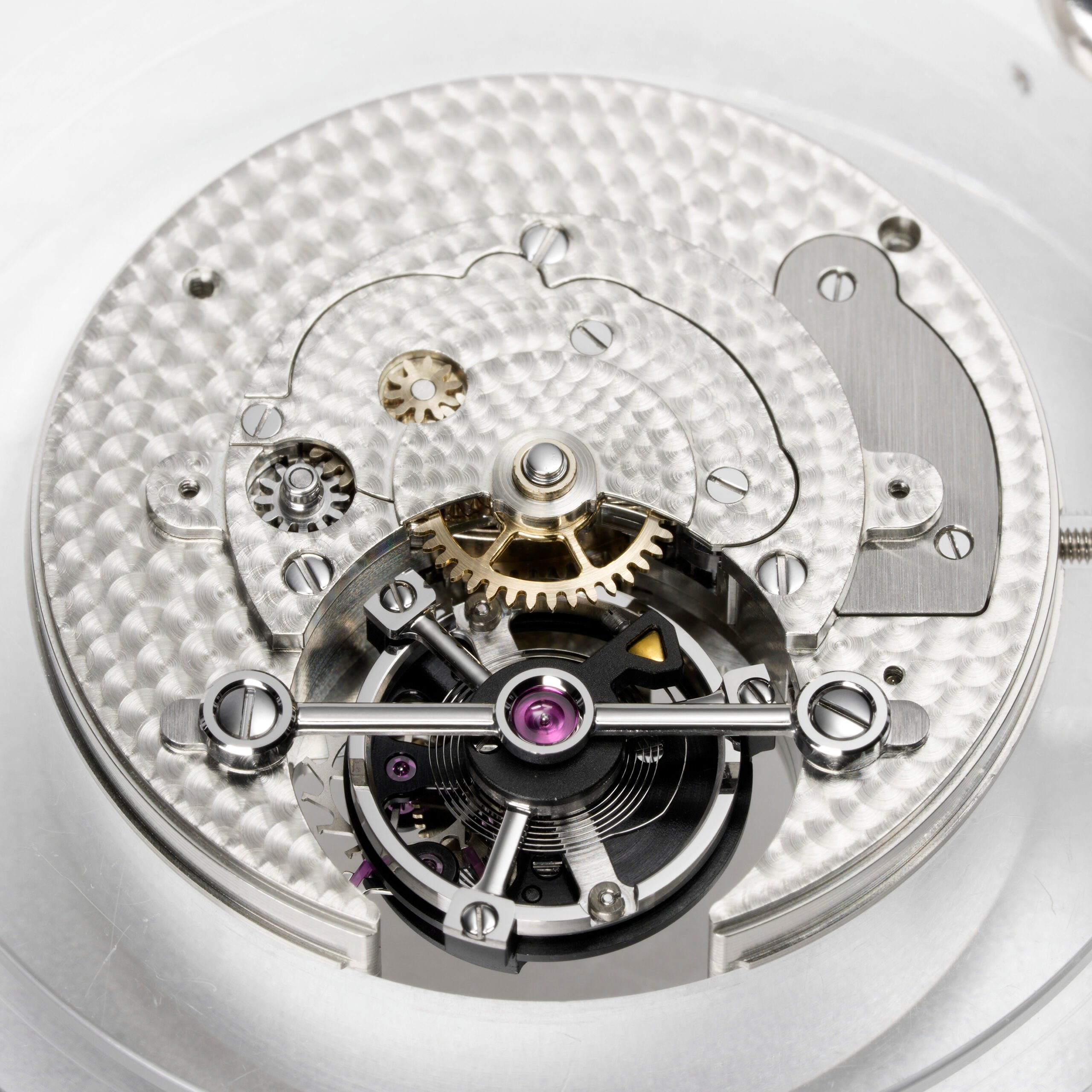 According to Asaoka, "The dial can be disassembled without removing the hands. Additionally, the 'motion work' module can be removed with the hands still in place. The 'motion work' plate also contains the bearing for the winding stem, so that in the unlikely event that this bearing wears out, it can be simply and surely repaired by replacing the 'motion work' plate. There is also a jig provided for accurate removal and reattaching of the cannon pinion, allowing for easy removal of the center wheel." This philosophy continues throughout the movement design. Have a look at this fascinating video to get immersed in this new way of looking at movement architecture. And yes, Asaoka-san filmed the video himself. Big kudos to Sensei.
An Haute alternative worth its yen
The formal monochrome of the Tourbillon Noir might seem strict at first. But once you notice more frivolous details, you get a more nuanced picture. A case in point is the frivolous font of the "Tourbillon" script on the rear plate for the tourbillon, which rotates with the ticking seconds. This reminds us of how different Haute Horlogerie can be, especially when interpreted by a self-taught sensei like Asaoka-san.
What about you, Fratelli? Would the very limited production of a monochrome piece from Hajime Asaoka tempt you away from the Swiss wonders? Sure, it's for a select €100K clientele, but for me, it would be worth it. Let us know in the comments, and have a look at Asaoka's taster brand Kurono Tokyo.
Find me and follow me: @thorsvaboe
Watch specifications
Dial
Black lacquer dial with a multi-layer Tsuikoshi finish
Case Material
316L stainless steel
Case Dimensions
37mm (diameter) × 12.3mm (thickness)
Movement
In-house tourbillon caliber — manual winding, 18,000vph frequency, 40-hour power reserve, 17 jewels
Strap
Hand-stitched leather