Hands-On With The Rolex Day-Date In Platinum — Reference 228236 And 128236
The platinum President
It's not often that we talk about a platinum watch here on Fratello. One of the last reviews I did on a platinum watch was on the Vacheron Constantin Historiques Americain 1921. That was an impressive and hefty watch. This time, it gets even heavier, as the platinum Day-Date 40 reference 228236 comes on the President bracelet.
If you're a Fratello regular, you might know that I have a weak spot for Rolex's flagship. Despite the current situation regarding the availability of watches from this Genevan brand, Rolex remains a brand that speaks to one's imagination. Just as importantly, Rolex is a brand that manufactures incredibly good watches from a quality standpoint.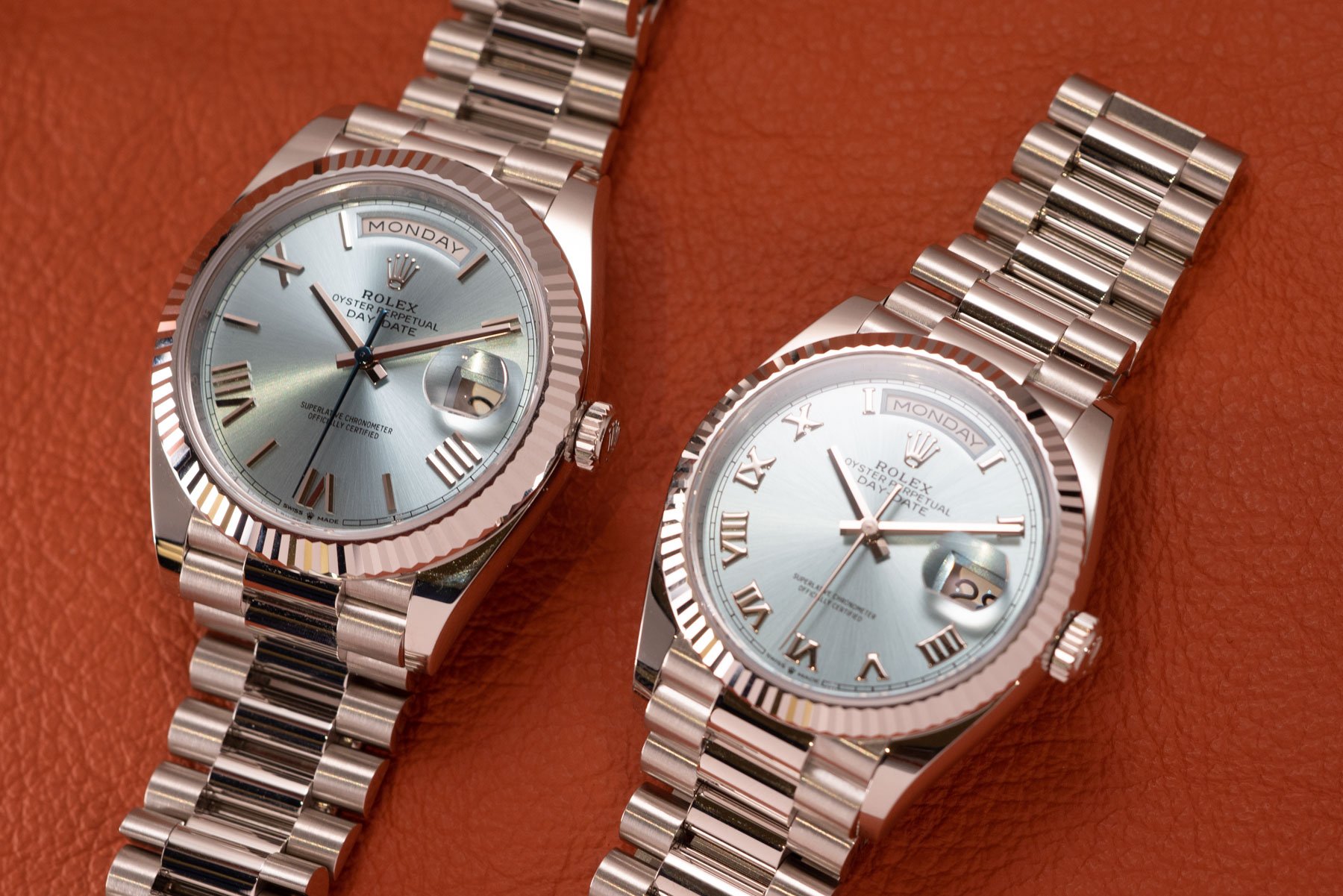 Rolex Day-Date in Platinum
During the Watches & Wonders 2022 exhibition, where Rolex gave acte de présence for the first time ever, the brand showed us the new Air-King, a new left-handed GMT-Master II, and several Yacht-Master references. But besides these sports watches, Rolex also introduced a new Day-Date in platinum — reference 228236 for the 40mm version and 128236 for the 36mm version. The Rolex Day-Date in platinum isn't new and is often easily recognizable thanks to its ice-blue dial. What's new to this model, however, is the use of the platinum fluted bezel. Rolex let us know that up until now, it wasn't possible to manufacture a Day-Date in platinum other than with a smooth bezel. From now on, however, the platinum Day-Date will only be available with a platinum fluted bezel or one set with diamonds.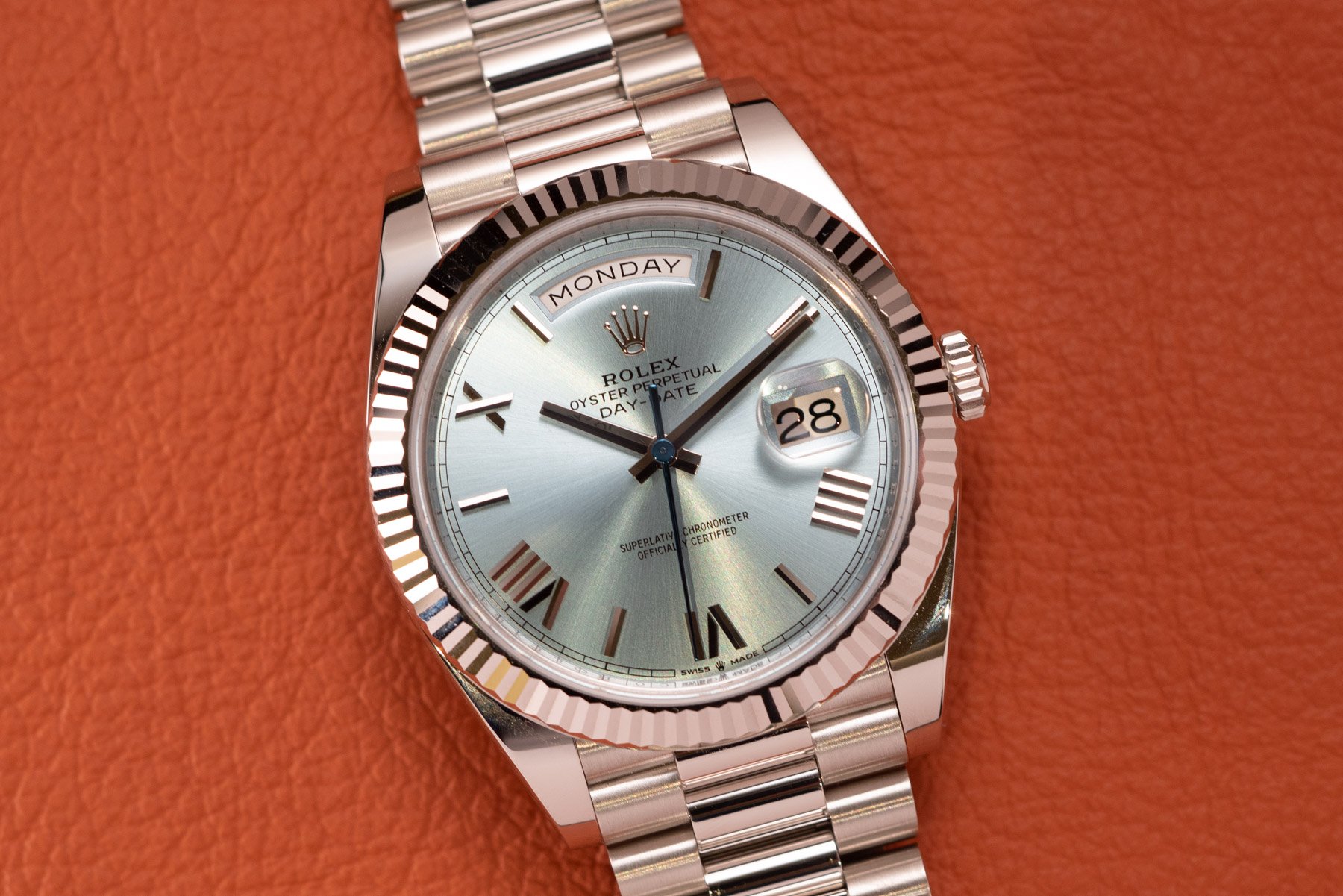 Fluted bezel in platinum
Just like gold, platinum is a precious material, but unlike gold, platinum isn't easy to machine and polish due to its characteristics. That's why it was impossible until now for Rolex to create the same sharp fluted bezels as on its gold references. I've read some comments on Instagram regarding this, but Lex from the Fratello team has also said that he prefers the smooth bezel when it comes to the platinum Day-Date, as it sets it apart from the gold ones. In the past, the white gold Day-Date was also available with a smooth bezel, but not anymore. The combination of the platinum material and the ice-blue dial in particular sets the PT 950 Day-Date apart from the gold models.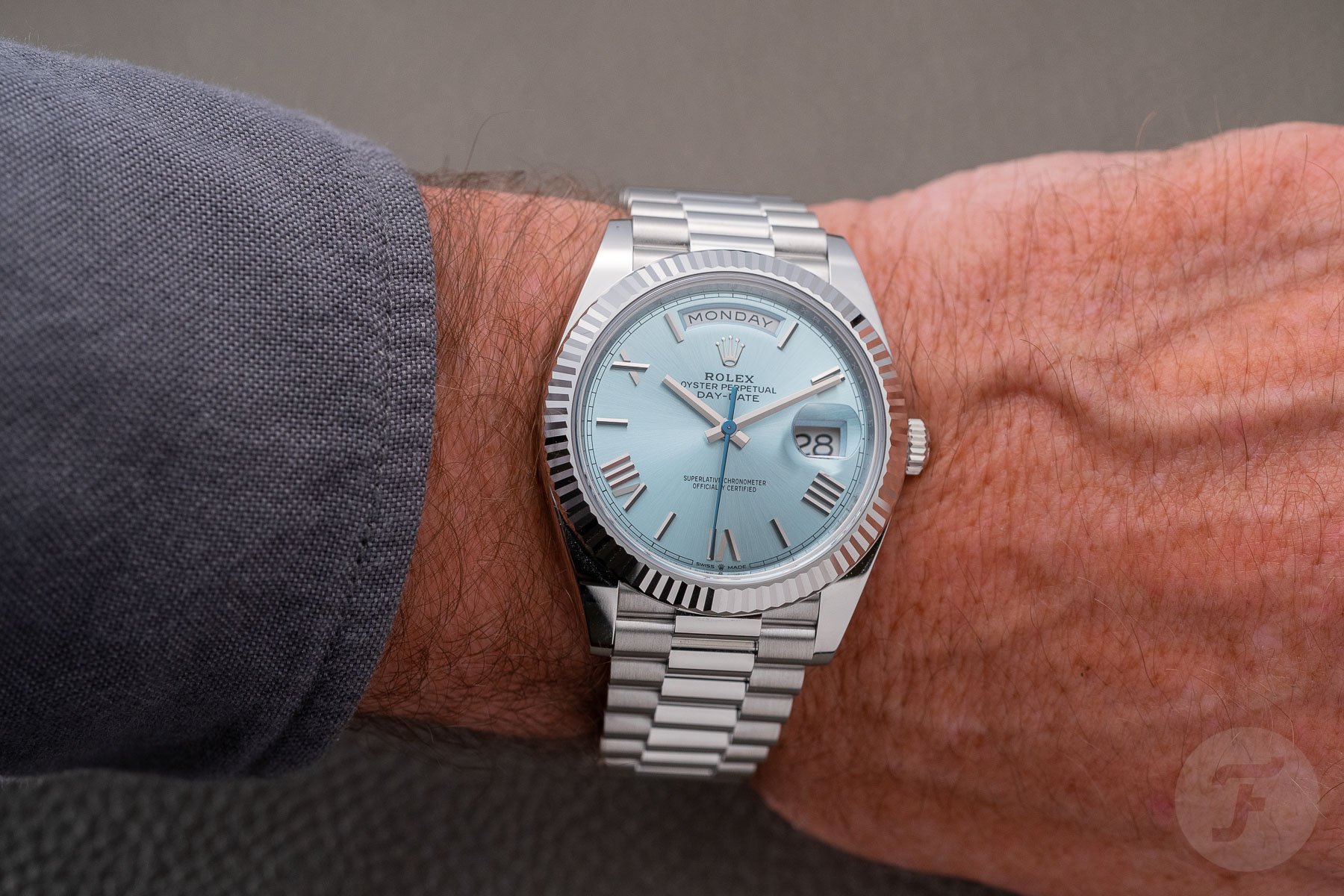 A rare breed
At first glance, today's platinum Day-Date with the fluted bezel might look very similar to the white gold references. Rolex has solved that, though. The ice-blue dial will take care of it visually. And once you pick up the watch, the heft is something else. A gold watch already has a proper weight to it, but a platinum watch is on a whole other level entirely. With a price tag north of €50K (retail), a platinum Day-Date is seldom seen in the wild. You'll often find gold Day-Dates, but the platinum Day-Date remains a rare breed indeed. The platinum Rolex Day-Date has been in the collection since 1956, though. The very first Day-Date reference 6510 was available in this precious metal as well as gold.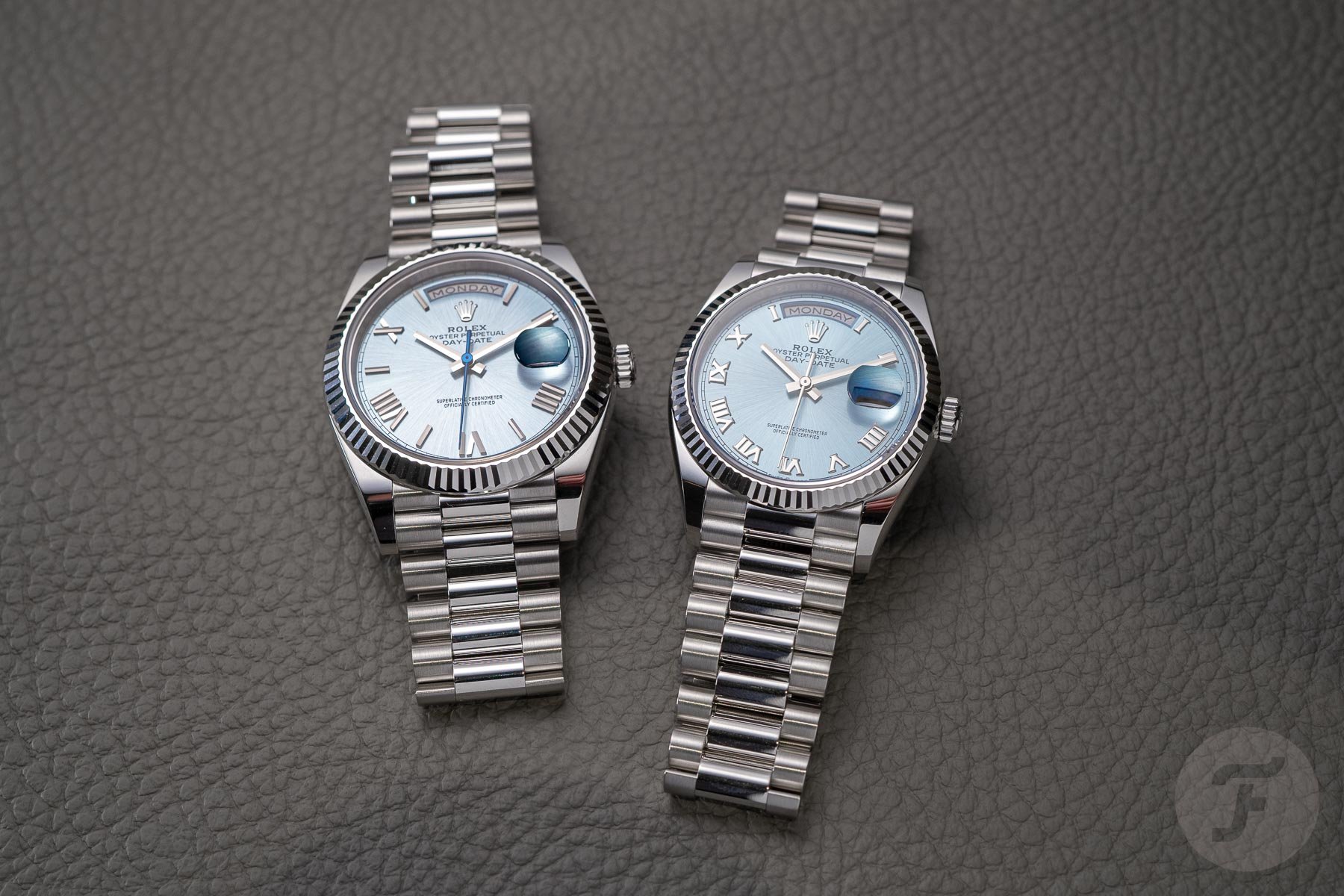 The Rolex flagship comes in two sizes
As I've written in this article, the Day-Date is a Rolex that has been high on my wish list for many years. I don't have the means for a platinum version, but even if I did, I am not sure I'd go in that direction. If I already had a few Day-Dates, perhaps I wouldn't mind adding another in platinum to have some variety. That said (and keep an eye on my Instagram account for something incoming in yellow gold) strapping the Day-Date 40 reference 228236 or Day-Date 36 reference 128236 on my wrist did feel special. A Day-Date is not the most popular Rolex, but in my opinion, it's been the flagship model ever since 1956.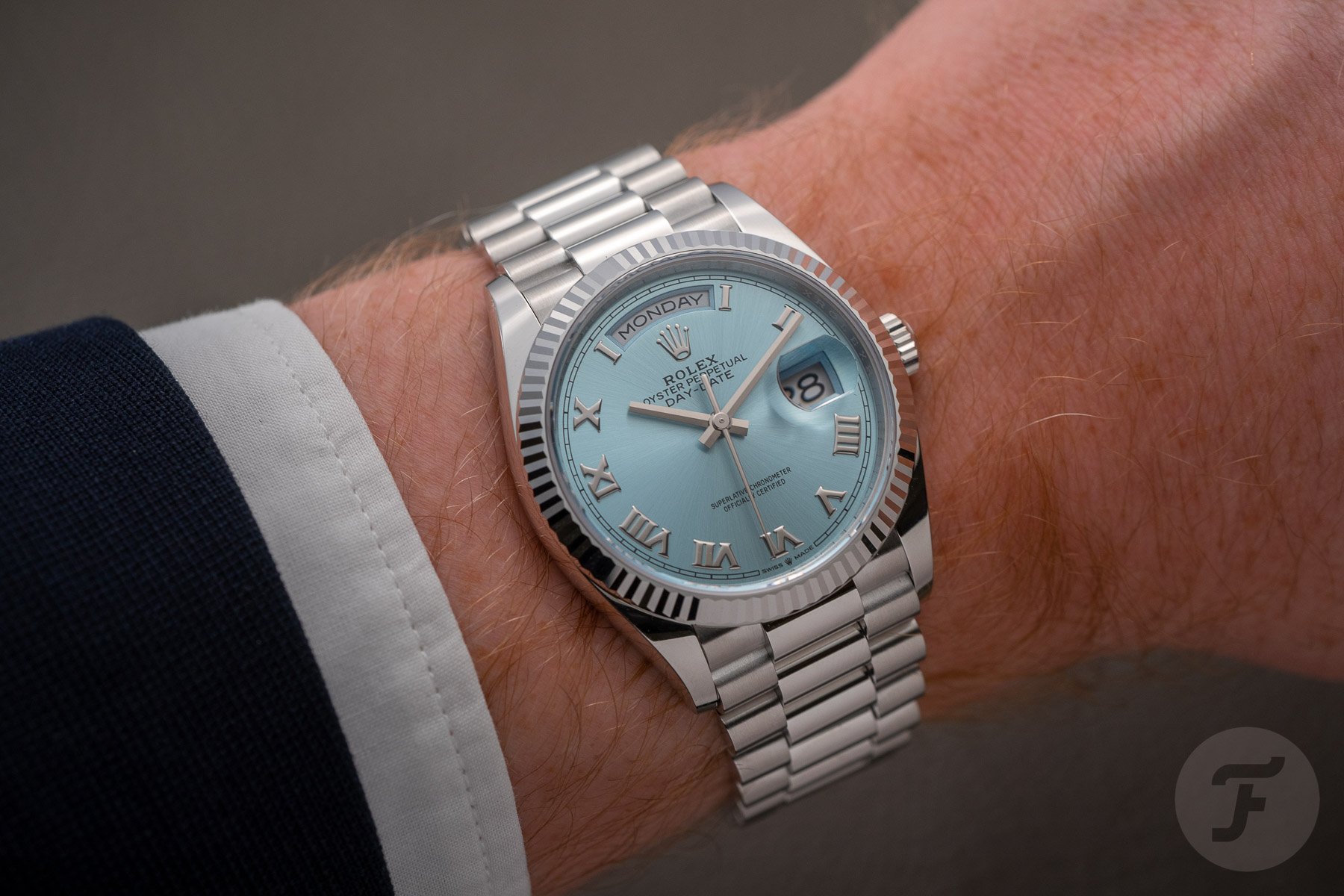 All about its proportion
Not only the heft is impressive, but it's also that President bracelet with a hidden clasp that is unparalleled, as well as the day and date apertures on the dial of the watch. Although my wrists are 19cm, both the 36mm and 40mm work perfectly for me. It's just a matter of preference. And my preference is 36mm, as the original dimensions and ratio work best for me. The 40mm definitely fits too, but I feel the watch just looks nicer in 36mm. I have similar feelings about the Royal Oak, for that matter. The 41mm models are fine, but the 39mm ones are the real deal to me.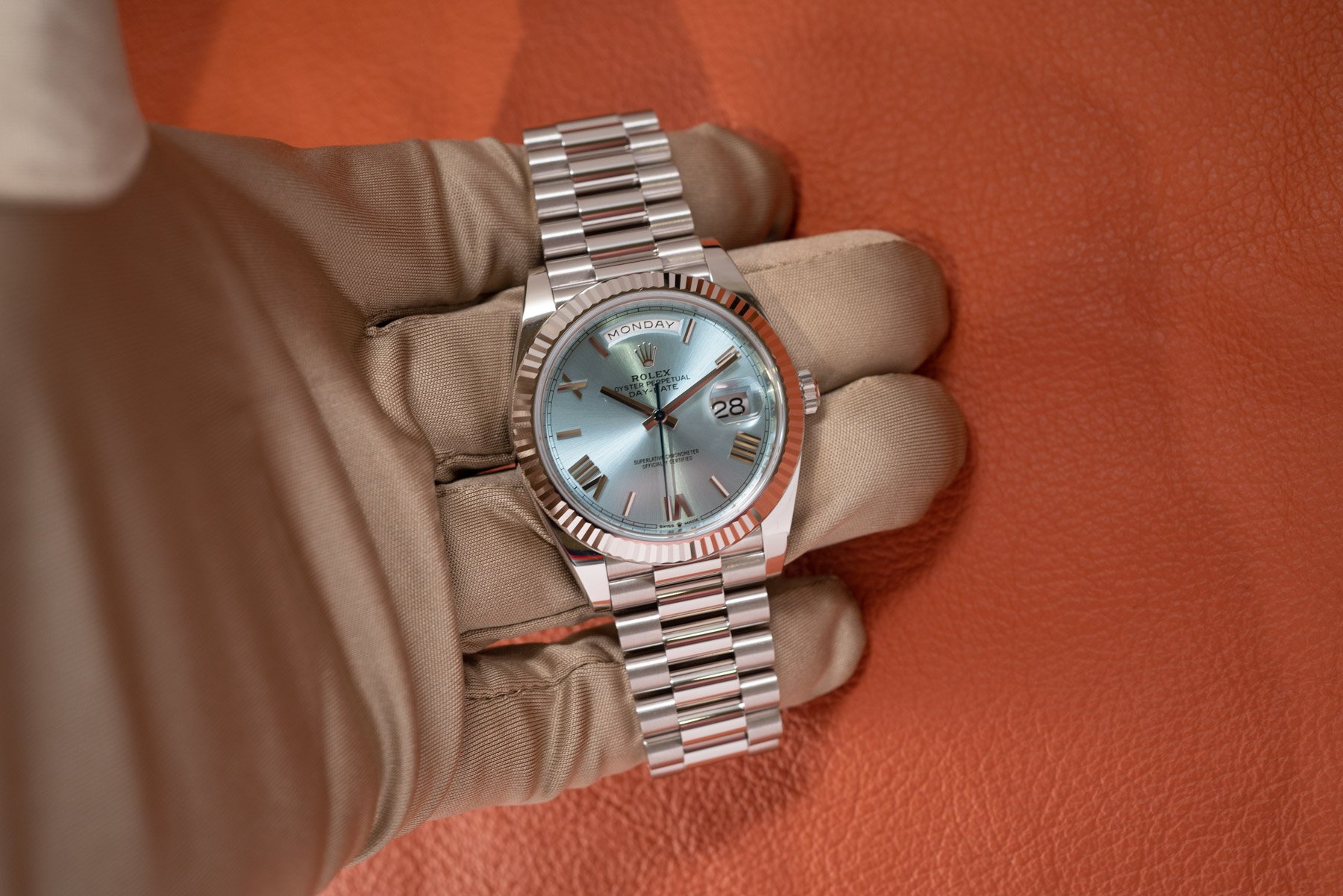 Different Roman numerals
While the ice-blue dial isn't new for the platinum Rolex Day-Date, it is certainly mesmerizing. Both the Day-Date 36 and Day-Date 40 have dials in this color, but the applied Roman numerals are slightly different. The shape and finish on the hour markers on the Day-Date 36 are smoother overall. The Roman numerals on Day-Date 40 are sharper, have an angle in the center, and at 10 o'clock, 8 o'clock, and 6 o'clock, you'll see that some of the numerals consist of separate parts.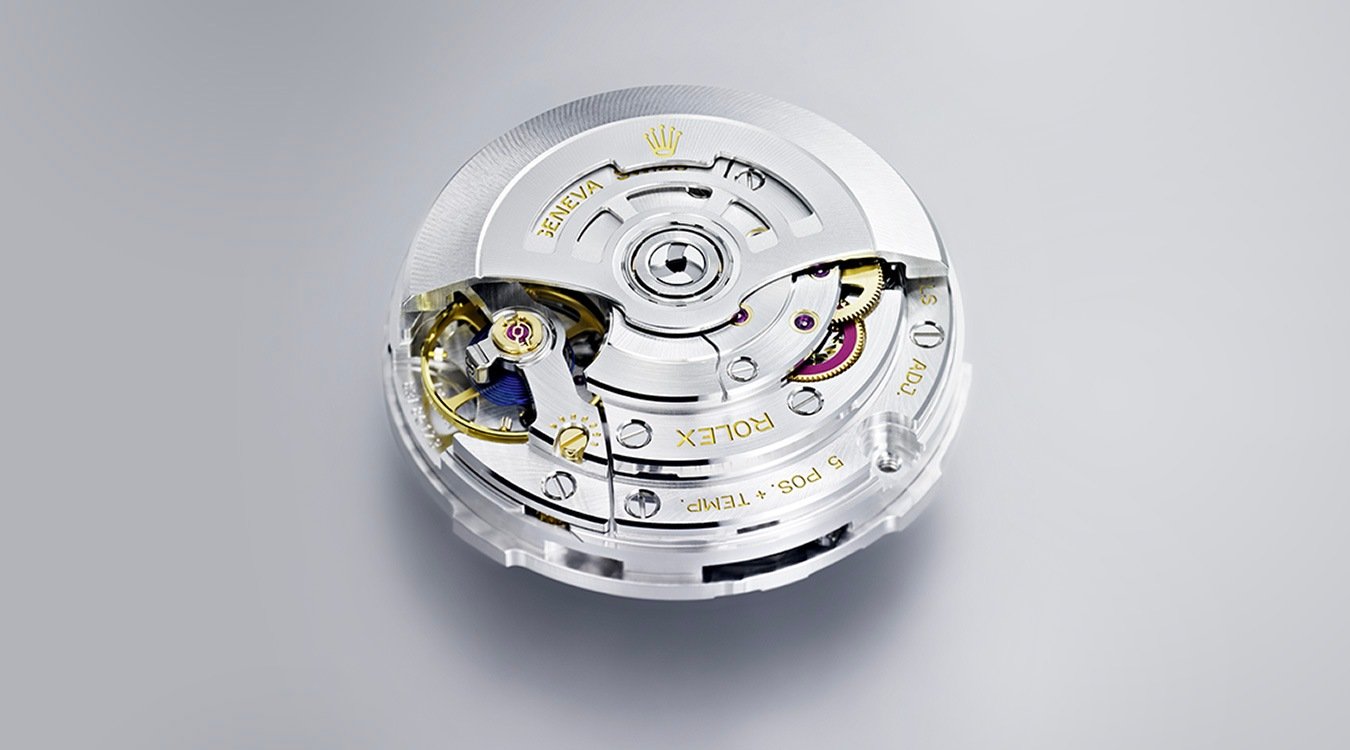 Caliber 3255
Inside these watches is the Rolex caliber 3255 with double quick-set functionality and a power reserve of 70 hours. Rolex guarantees accuracy of ±2 seconds per day on average for these movements, based on the brand's own strict standard on top of the official chronometer certification. Caliber 3255 also features a paramagnetic blue Parachrom hairspring and Paraflex shock absorbers.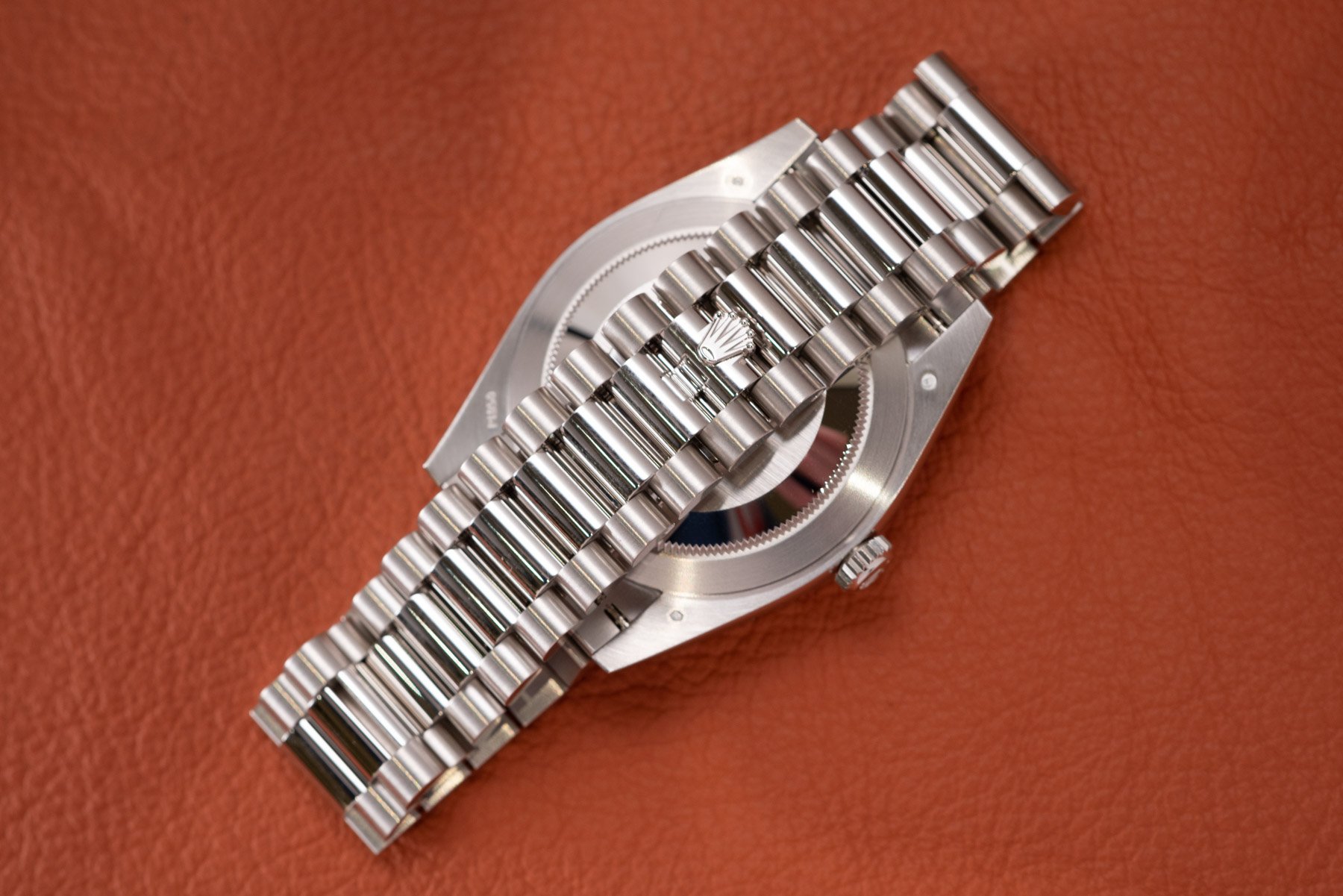 The most recognizable Rolex?
As I said above, the Day-Date is something special. No matter whether you pick a vintage reference 1803 from the 1960s or a modern Day-Date 40, this watch will not go unnoticed. And not just by people who know their watches, but also by those who are not into watches that much. It's a very recognizable Rolex, and on top of that, it's only available in precious metal. Platinum is something else, and because it's a Day-Date with a President bracelet, no one will mistake this for a steel Datejust.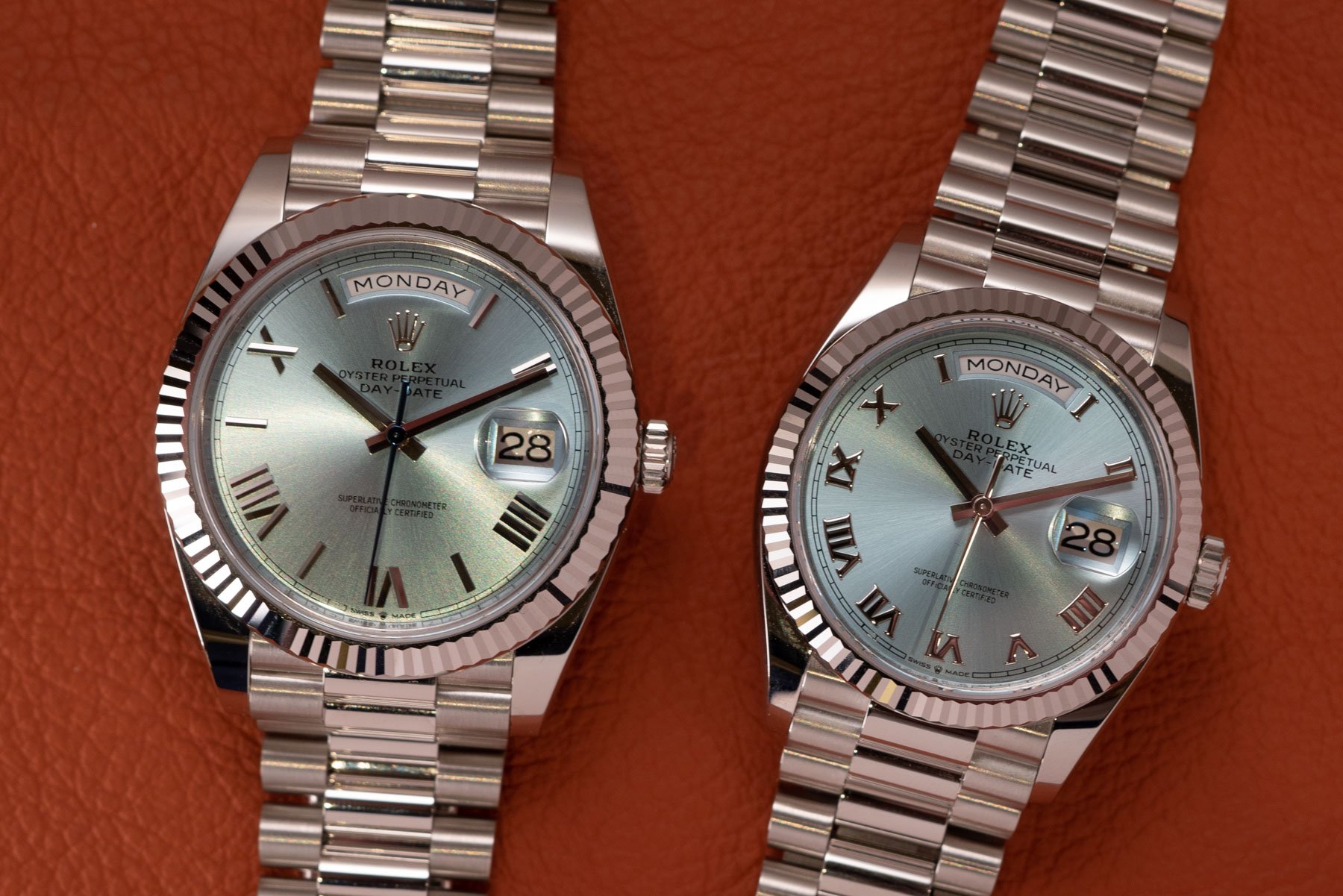 Some afterthoughts
Now, officially, Rolex doesn't state the prices for these platinum Day-Date models on its website, which I don't understand. However, we've seen price tags on them in the ballpark of CHF 60,000.
With the gold models starting at around CHF 32.5K, approximately CHF 60K for this platinum model is heavy and opens up a lot of other options out there on the market. Sometimes even with more interesting complications than a day and a date. But I've also learned that, in the end, that doesn't matter. If you want a Rolex Day-Date, for whatever reason, you'll have no interest in a Jaeger-LeCoultre Polaris with a perpetual calendar or something from the Patek or Vacheron catalog. Let's just accept that there is something to owning a Day-Date, and when it comes to the wearing experience, the platinum version tops them all.
Would you ever buy a platinum Day-Date if you had the means? Let us know your thoughts on these models in the comment below.