Hands-On with the Doxa SUB300T Poseidon Edition
Last week, we showed you press shots and gave you a rundown of the new Doxa SUB300T Poseidon Edition. To recap, Doxa chose to reissue a very rare yellow Divingstar model that contained the Poseidon logo on its dial.  Poseidon, as a refresher, is a longstanding innovative dive equipment from Sweden.  The original pieces from 1969 likely number in the handful range, but Doxa is giving us 500 of the re-edition.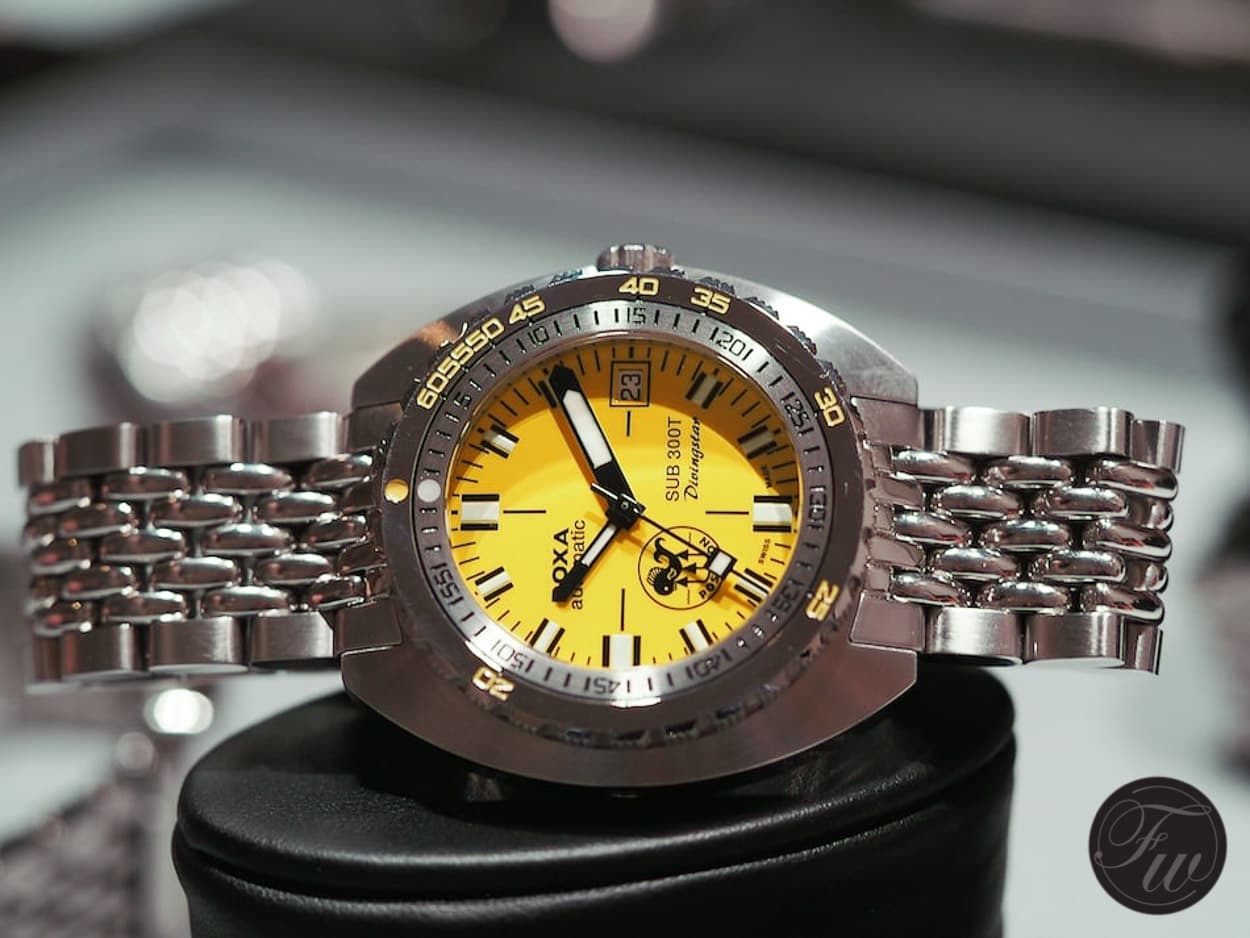 At Baselworld 2018, we had the chance to sit down with Rick Marei, General Manager at the brand, and we got to see some pretty fantastic future ideas (sorry, we're sworn to secrecy for now) and we we were able to go hands-on with the new Doxa SUB300T Poseidon Edition.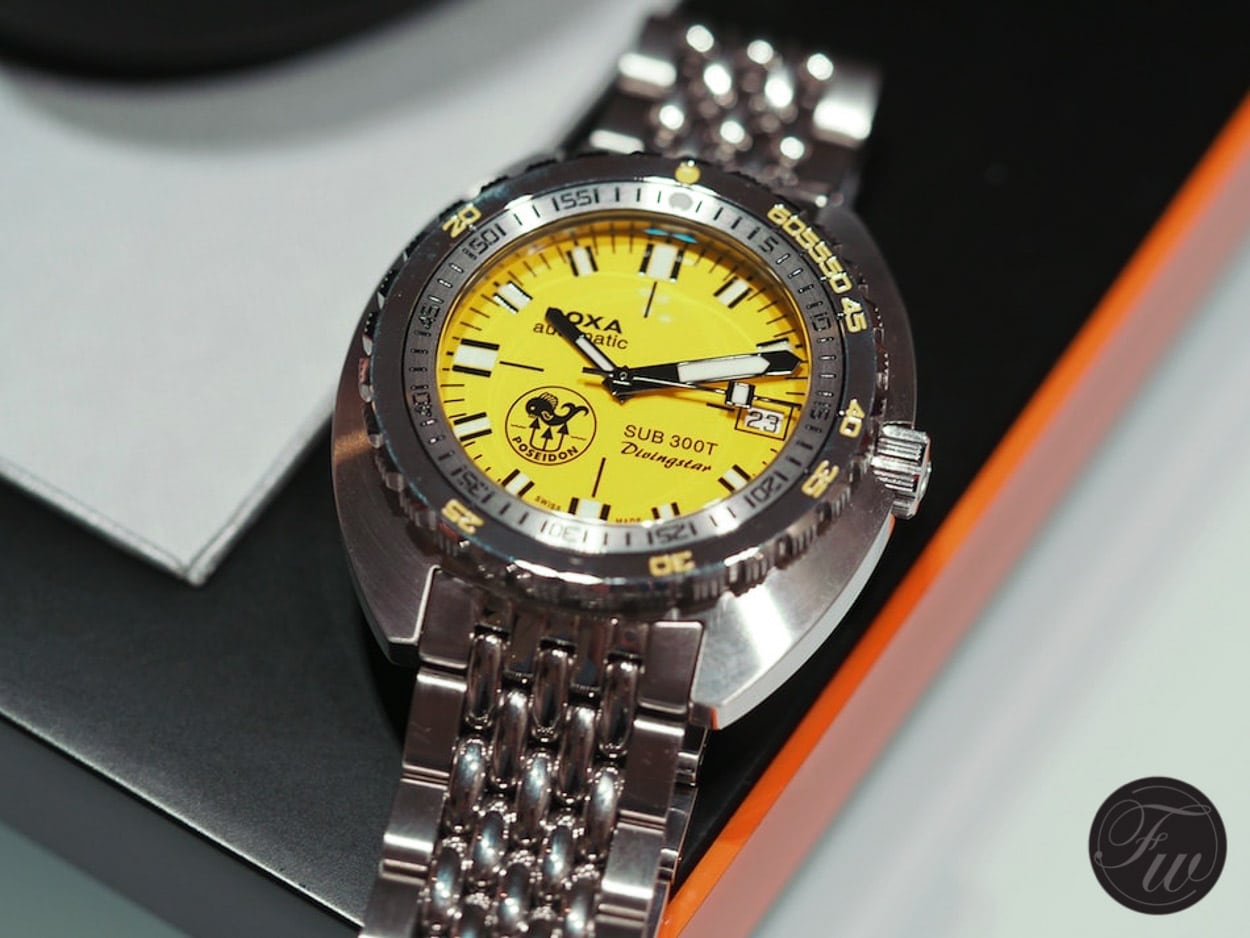 As of the time of writing, the Doxa SUB300T Poseidon Edition is nearly sold out – something like 30 pieces remain out of the run of 500.  The piece will retail for $2490 and the pre-sale price is a reasonable $1990.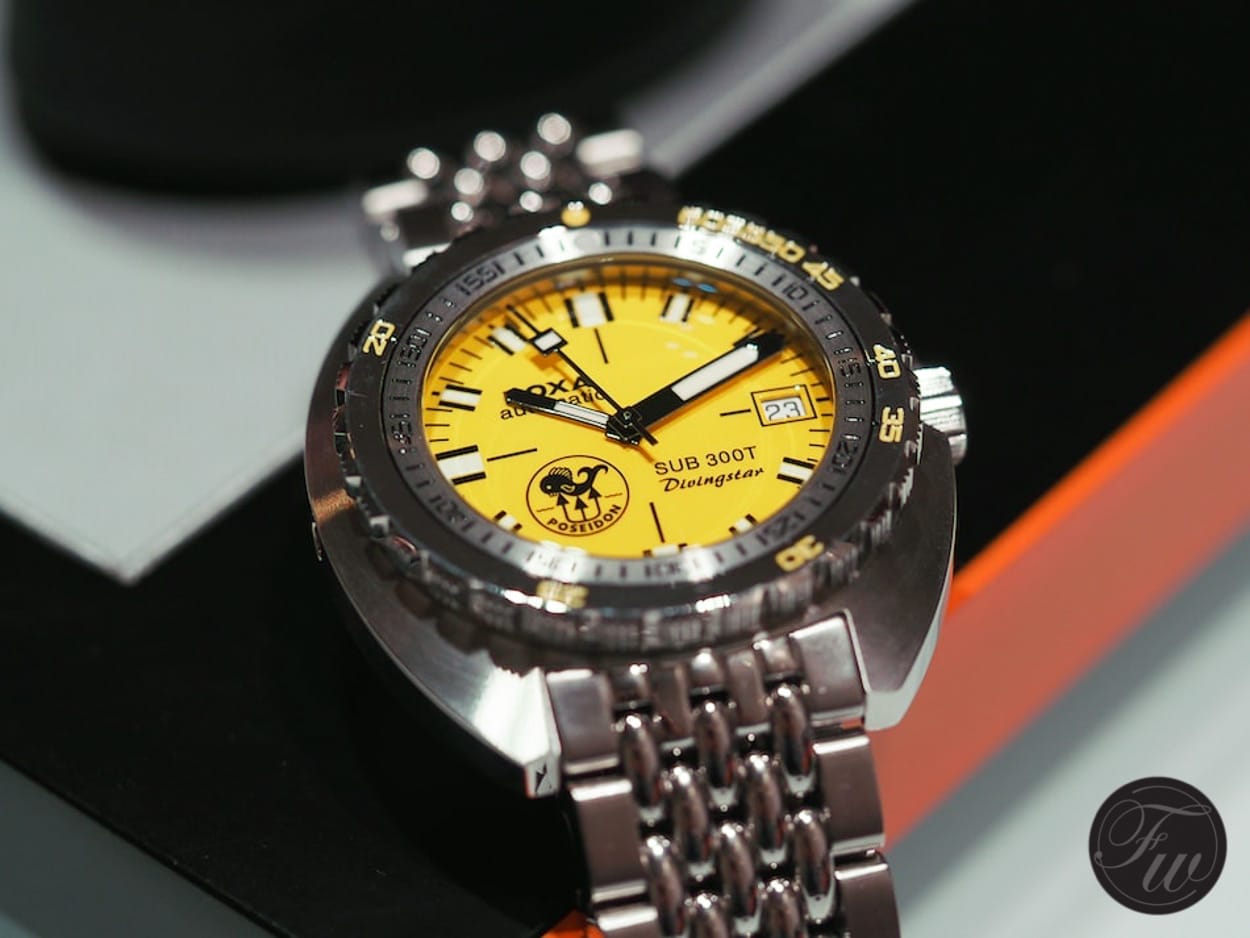 I'll be honest, when I first saw press shots of the watch, I was skeptical.  It felt a little bit like "here we go again with another re-edition", but the watch is impressive in person.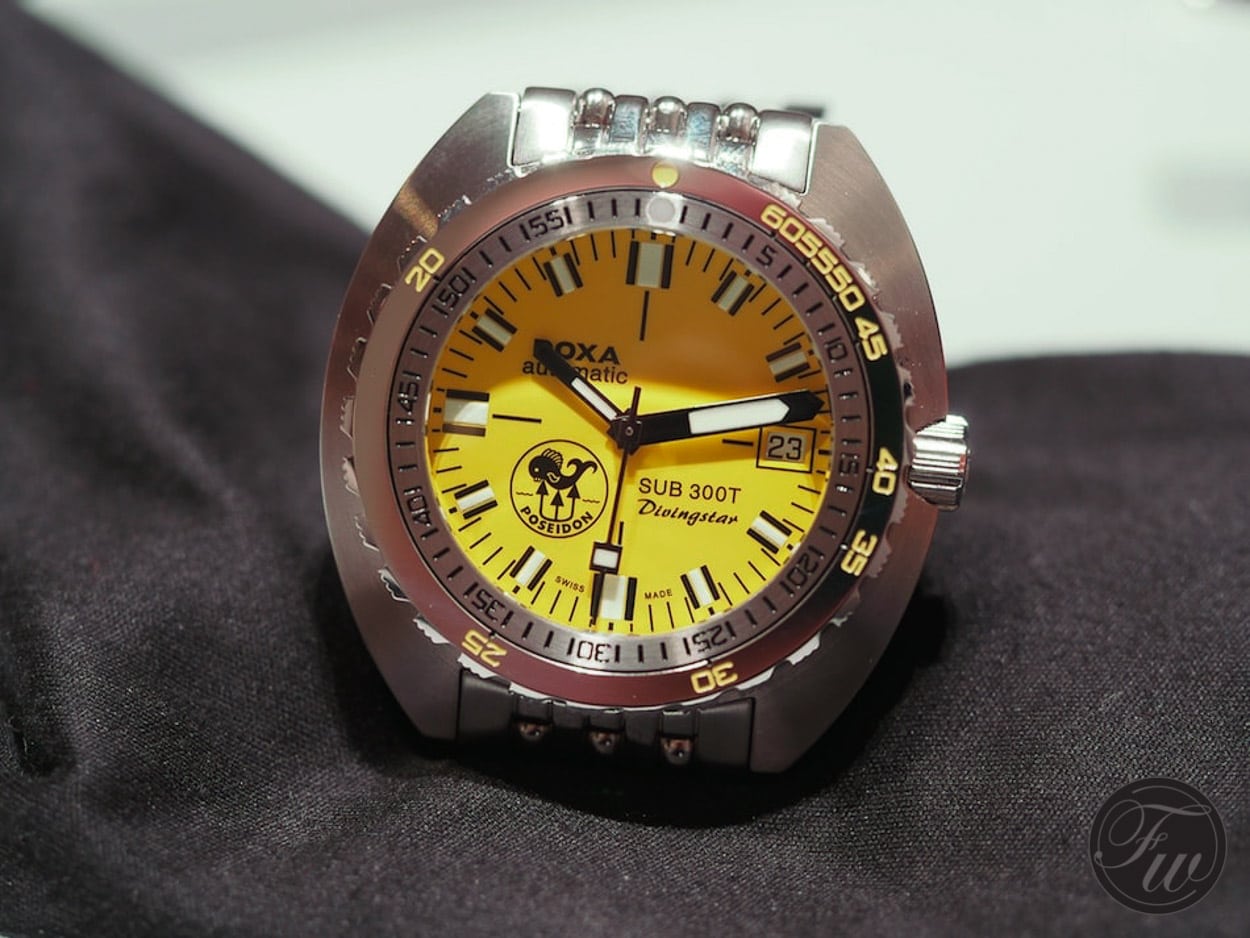 Aside from the addition of a helium valve on the left side of the case and a slightly curved sapphire crystal, the new Doxa SUB300T Poseidon Edition is nearly identical dimensionally when comparing to a 2nd generation Doxa SUB.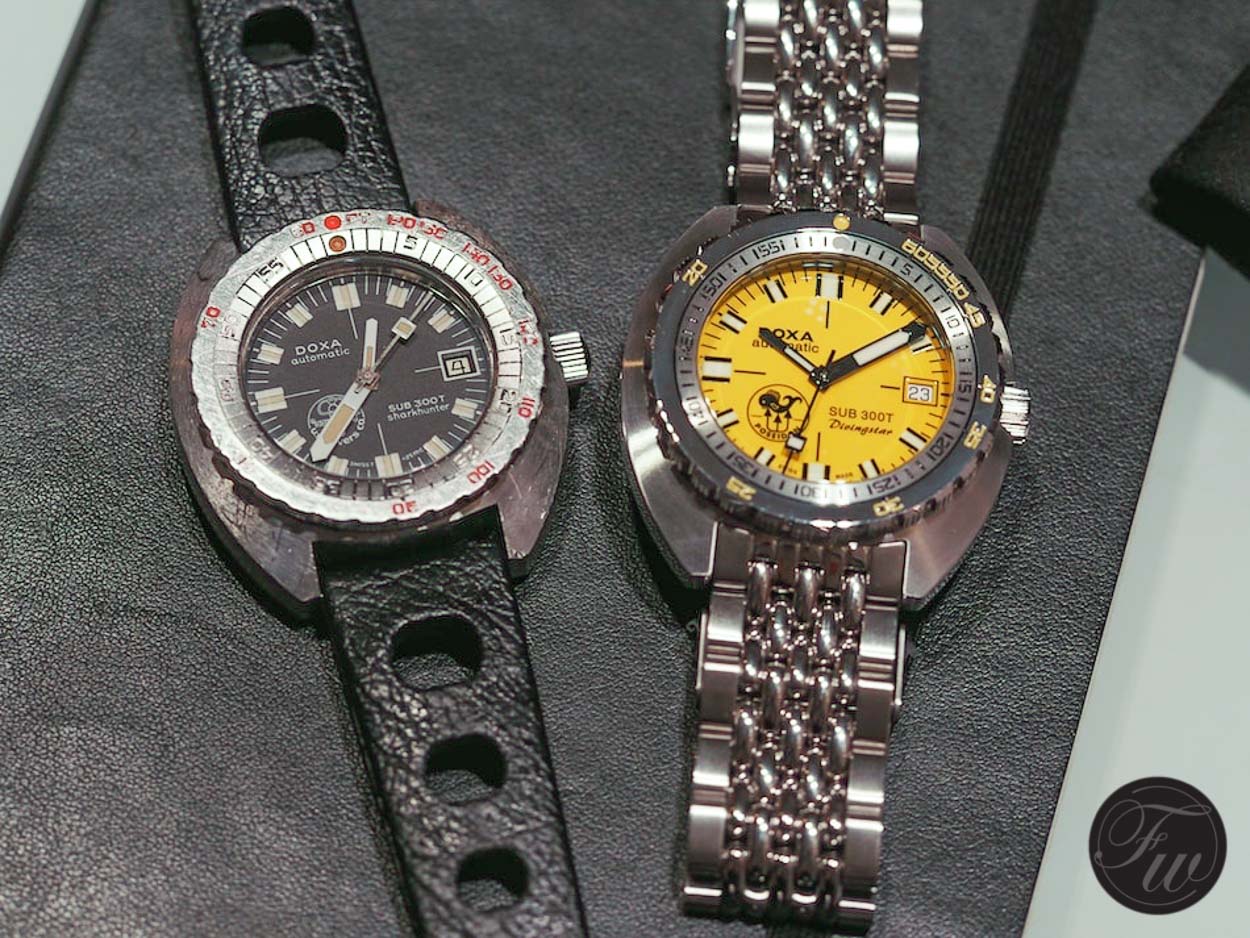 Balazs brought along his vintage Sharkhunter and you can see that the new piece is almost spot on.  Color-wise, the yellow is far warmer in person than the press shots suggested.  It has some orange in it and differs from various recent Divingstars that Doxa has released over the past 5-10 years.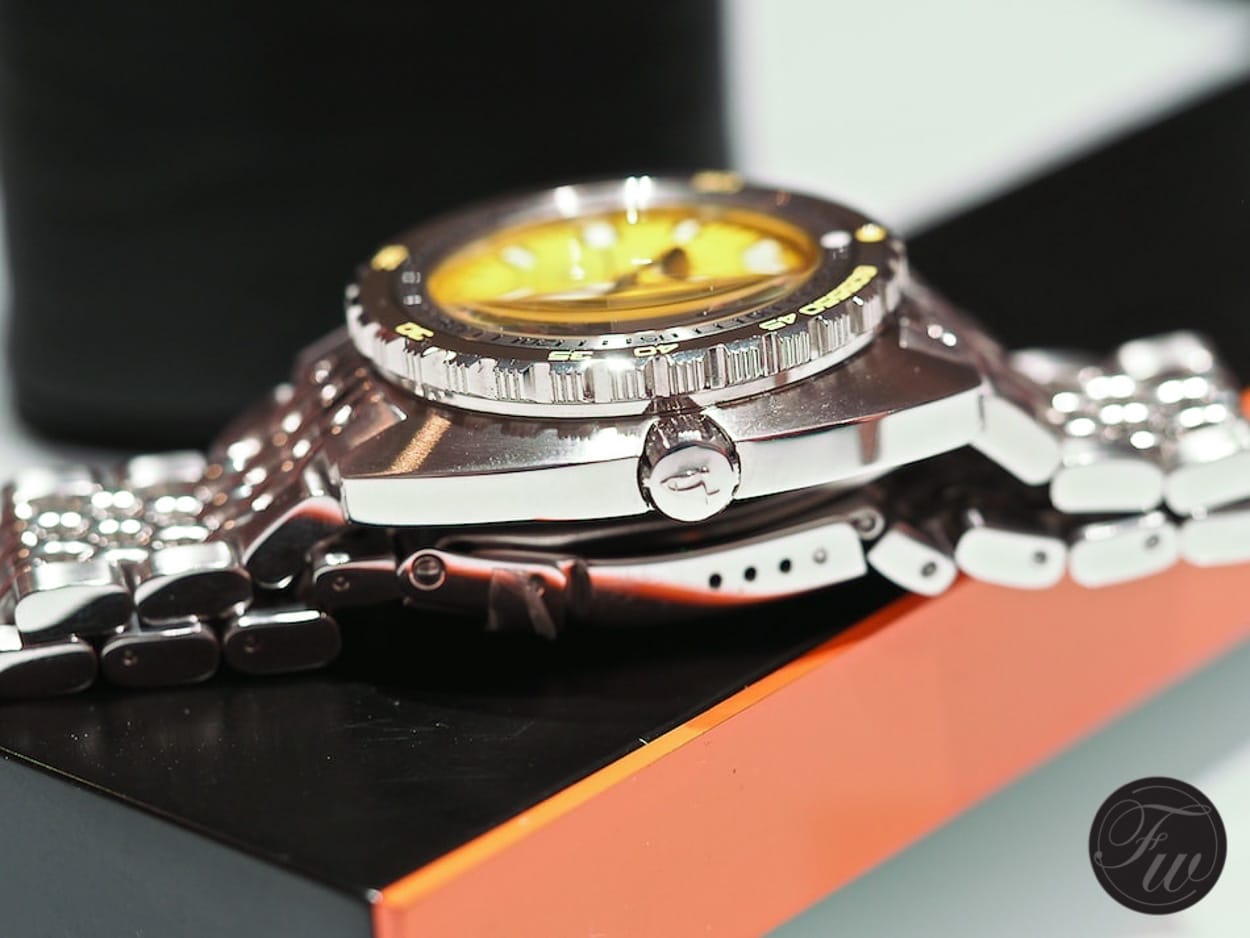 Overall, the new Doxa SUB300T Poseidon Edition is highly wearable due to its 42mm case diameter and short lugs.  Plus, the beads-of rice bracelet is light enough to give off a desirable vintage vibe.  If you're a Doxa fan and were on the fence about the Poseidon Edition, it's a winner in the metal.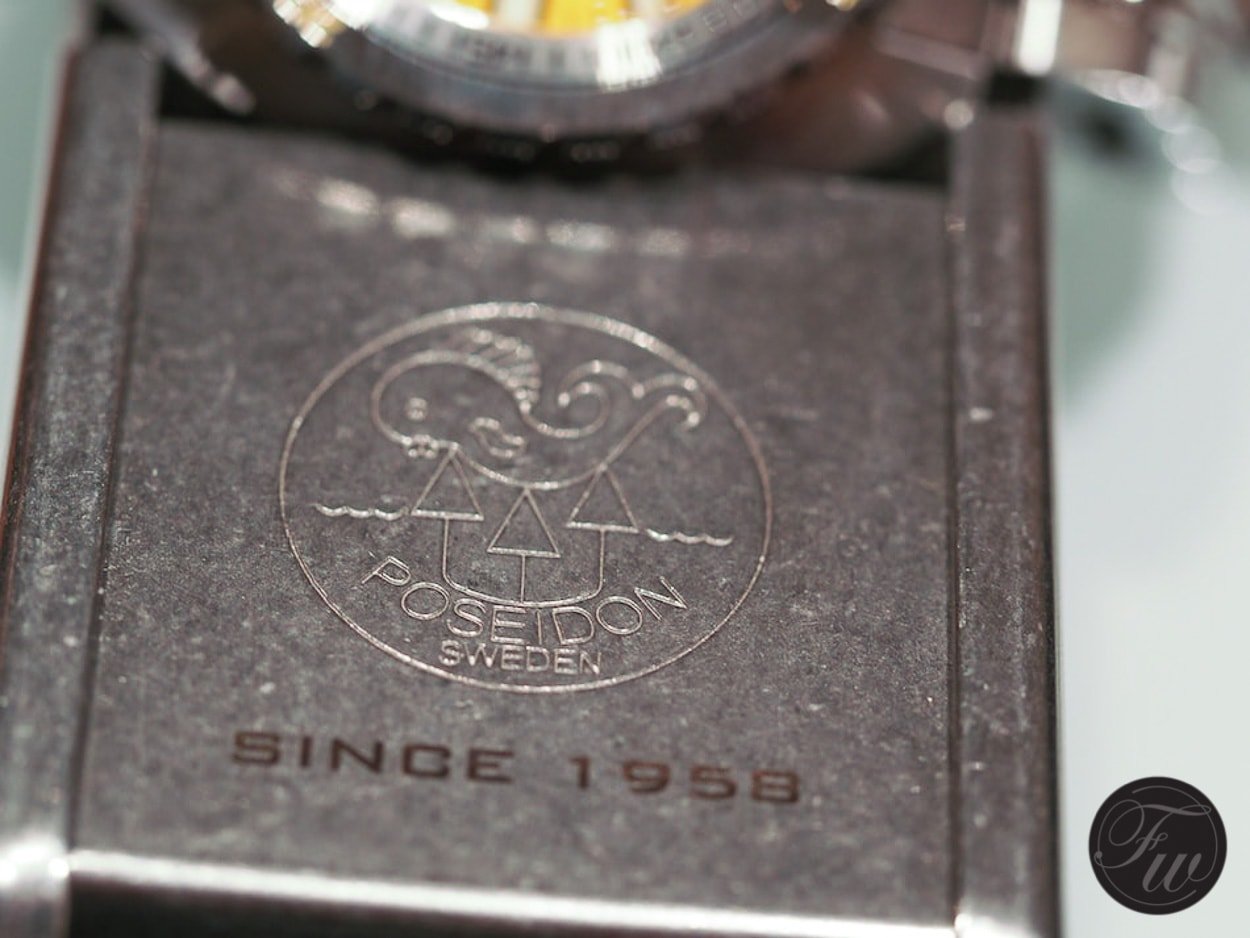 Oh, and if you were wondering about the special accessory (similar to the Aqua Lung knife created for the recent Black Lung), Poseidon is working on a recreation of a vintage dive belt to ship alongside the buckle.  If you've ordered the watch, expect shipments to begin in May of this year.
For ordering information on the Doxa SUB300T Poseidon Edition, head to the offical Doxa site.